Ski Christmas and New Year in the French Alps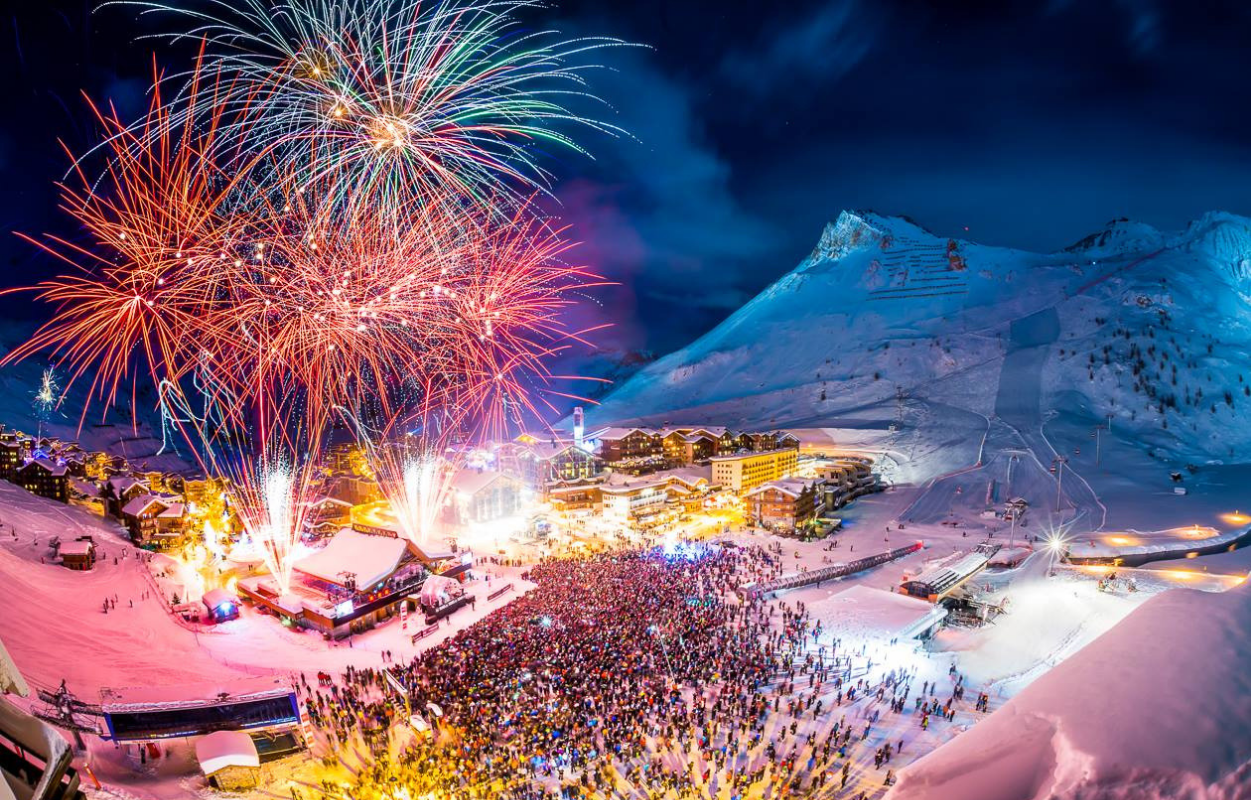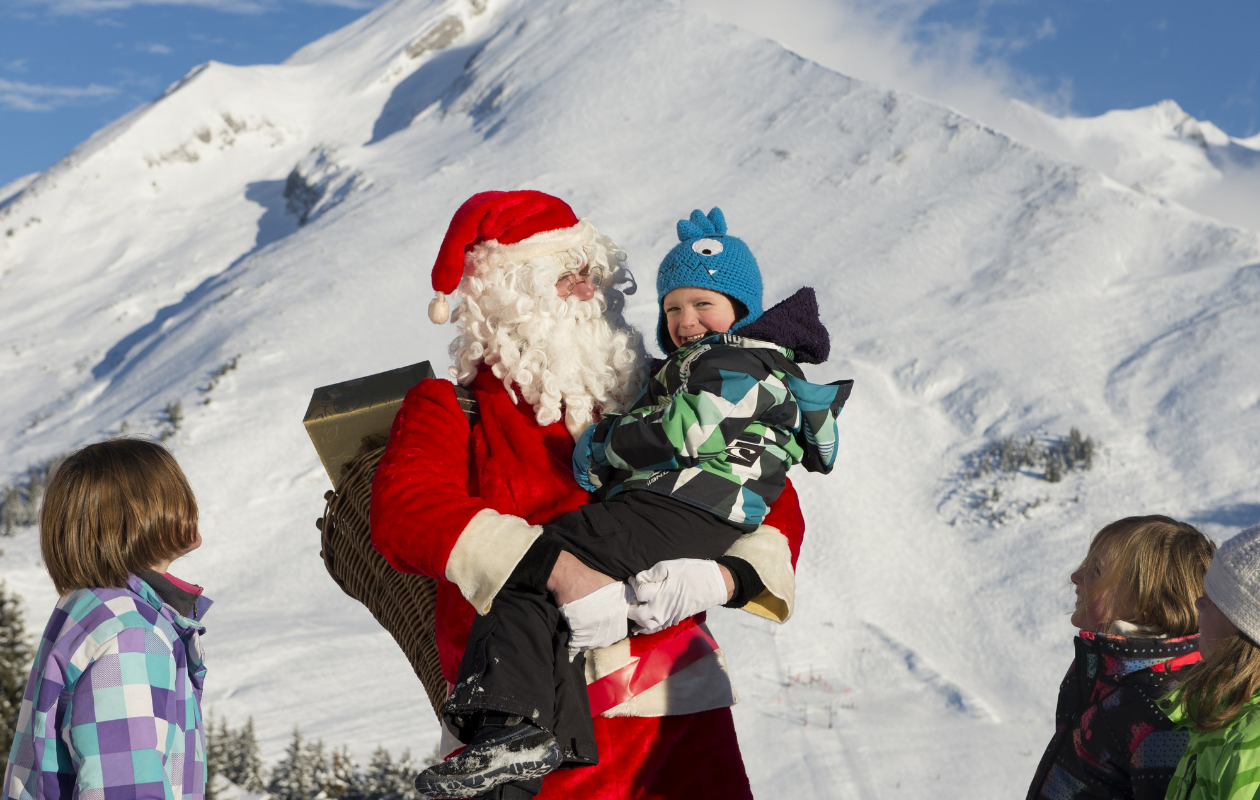 Arrival dates over Christmas and New Year
This year, Christmas falls on a Saturday so, for many properties, whilst we have not completely finalised our arrival days for December 2021, we anticipate that there may be some changes to the usual Saturday start date over this period only.
Dates will vary by property so do check but provisionally Christmas week skiing could start on Saturday 18th December 2021, with check out Sunday 26th December,  so you're home and have enough time to unpack before New Year's Eve! While New Year week could commence on Sunday 26th December 2021 allowing time to get ready for the celebration and to recover before checking out on Sunday 2nd January 2022!
So December 2021 and January 2022 could look like this in many of our properties:
Saturday 18th December - Sunday 26th December 2021 (8 nights)
Sunday 26th December 2021 - Sunday 2nd January 2022 (7 nights)
Sunday 2nd January - Sunday 9th January 2022 (7 nights)
Sunday 9th January - Saturday 15th January 2022 (6 nights)
Following that arrivals would revert to Saturday as usual in most cases. 
Traditionally in France Christmas is celebrated on Christmas Eve. French families gather in the evening to have their big Christmas meal and the 25th December is more of a relaxed affair. New Year is celebrated in the usual way with street parties and fireworks displays across the Alps.
If you're thinking of staying for the two weeks over Christmas and New Year, please call us on 023 9283 9310 or email reservations@peakretreats.co.uk to find out what special deals we can put together for you!  
Spend a snowy Christmas and New Year with the family
Christmas and New Year are always a magical time of year especially when children are involved. Make their dreams (and yours!) come true and experience Christmas in one of our beautiful French Alps resorts. Snow-capped mountains, festive celebrations and decorations, hot mulled wine and delicious hearty meals are all on the cards with the ski slopes and ski schools open just like normal so you can actually spend Christmas day on the slopes - isn't that the best present ever! Skiing over the festive period should definitely be on the bucket list! 
If you're thinking of taking the extended family, or even those who do not wish to ski, there's plenty to do off-piste as well. You could try snowshoeing, dog sledding, horse-drawn carriage rides, sledging, ice skating, retail therapy, spa treatments, restaurant hopping...each resort has many activities on offer in addition to the ski slopes and most put together a special Christmas and New Year programmes.
A Client Review: A Christmas adventure in Montgenèvre
If you're not sure which resort would best suit your party, give our Alpine Experts a call on 023 9283 9310 and they will be able to help you select the best resort based on the individual requirements of your group.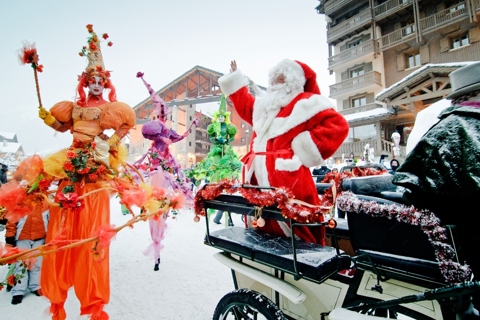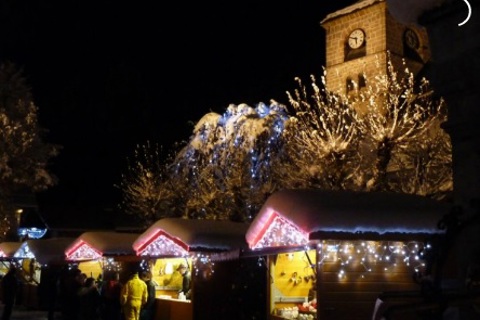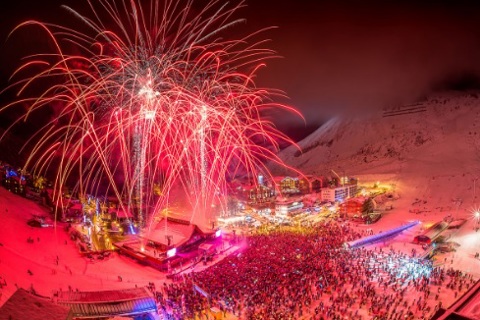 Travelling with large groups
Thinking of a big family Christmas or a New Year to remember with a large group of friends? We can cater for all party sizes - the largest accommodation sleeps up to 18 people and we can always book for larger parties with separate apartments in the same residence. The festive period is a great time to get friends and family together to share the experience and it's often cheaper if you share the accommodation. As they say, the more the merrier!
The Inside Track: 10 visit Les 2 Alpes for Christmas
Need some inspiration? Have a look at our large ski accommodation or contact our award-winning alpine experts who will be more than happy to help you find the perfect accommodation, just call us on 023 9283 9310 or email reservations@peakretreats.co.uk
Christmas & New Year Ski Deals
All our ski holidays over Christmas and New Year include a return Eurotunnel crossing with a free FlexiPlus upgrade (worth over £400 - that's our gift to you!) or you can book accommodation only and choose another form of transport. Prices quoted for our self-catered ski holidays are per apartment (irrespective of the number of guests) and there are no under-occupancy supplements! Explore our resorts or jump straight to the latest deals...
Extra nights at Christmas
Selected properties often offer the chance to enjoy an extra day skiing at Christmas. For Christmas 2021, you could stay 9 nights for the price of 7 in selected properties. Arriving Friday rather than Saturday for Christmas week skiing. 

Arrive on Friday 17/12/21 instead of Saturday 18/12/21 at no extra cost in these properties:
Do call our team to see what other free extra day ski holidays we have!
How to book
Ready to make some extra special memories this festive period? Browse our resorts, check out all the latest deals for Christmas and New Year and then you can either book online or call our friendly team of Alpine Experts on 023 9283 9310 to make your booking. Not sure where would be best for your group? Have a question? Call our team or send an email to reservations@peakretreats.co.uk and we will be able to help.