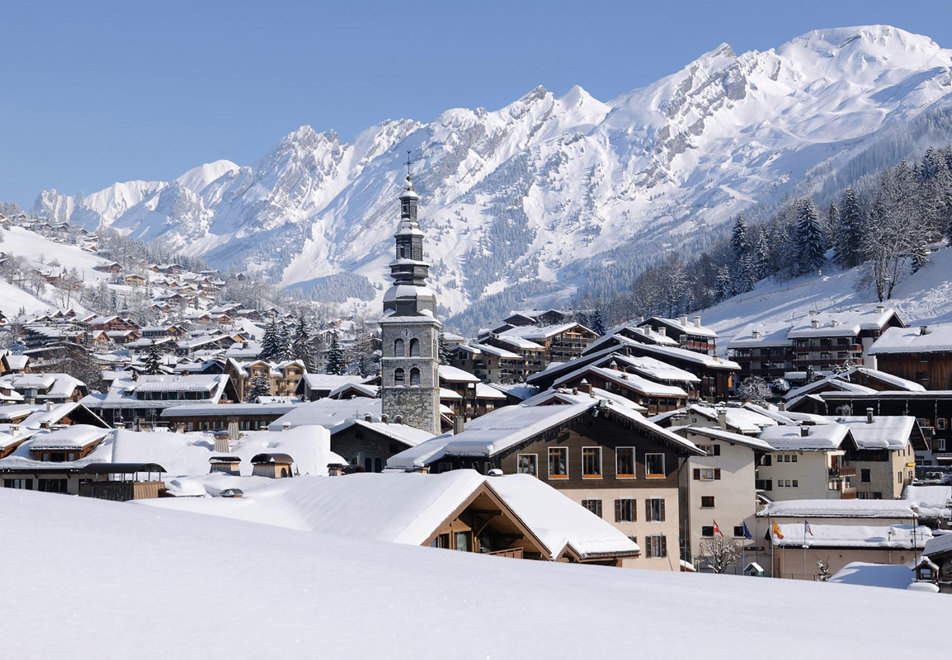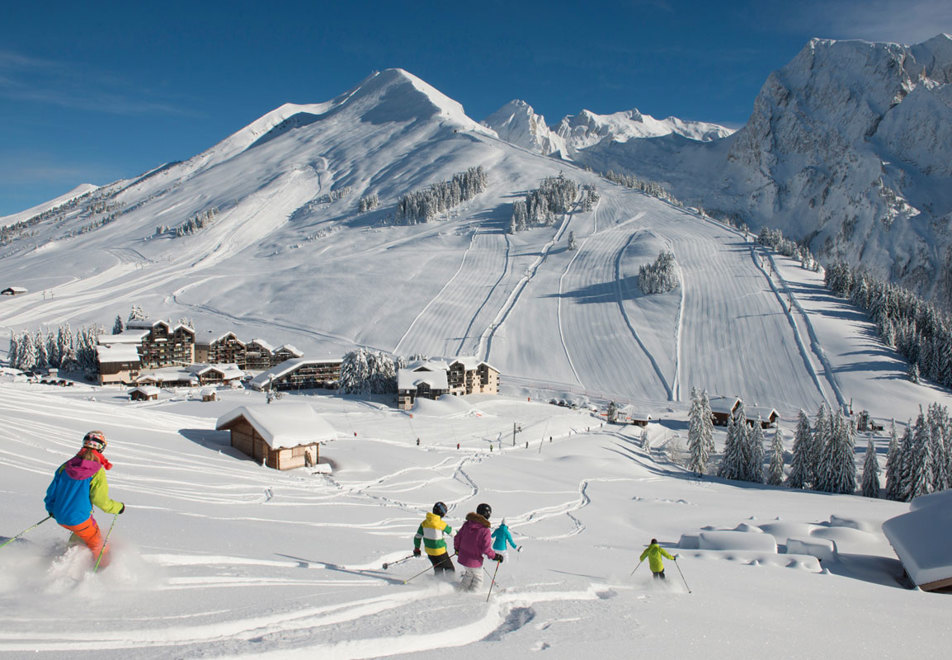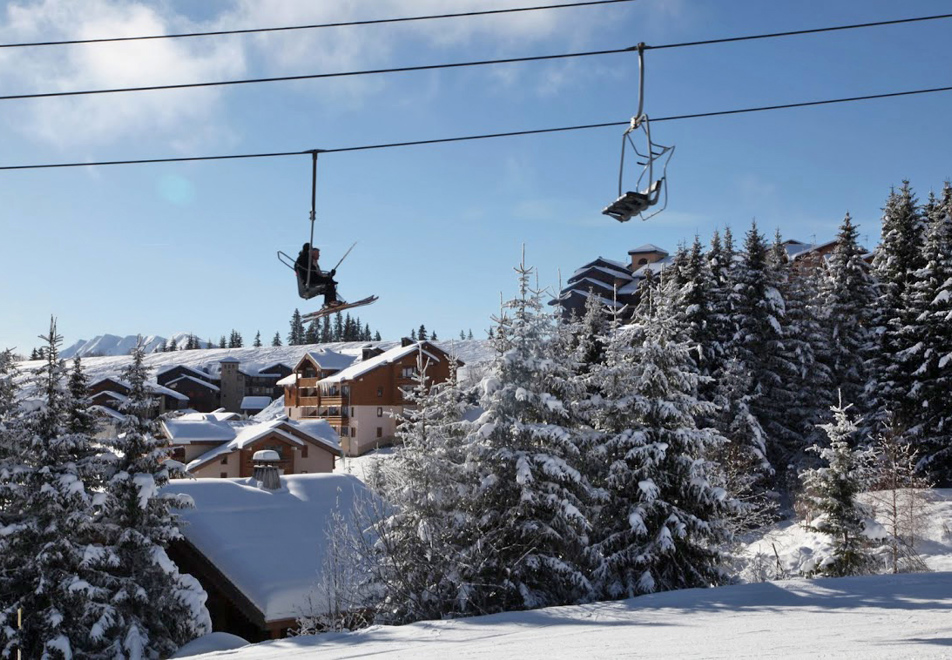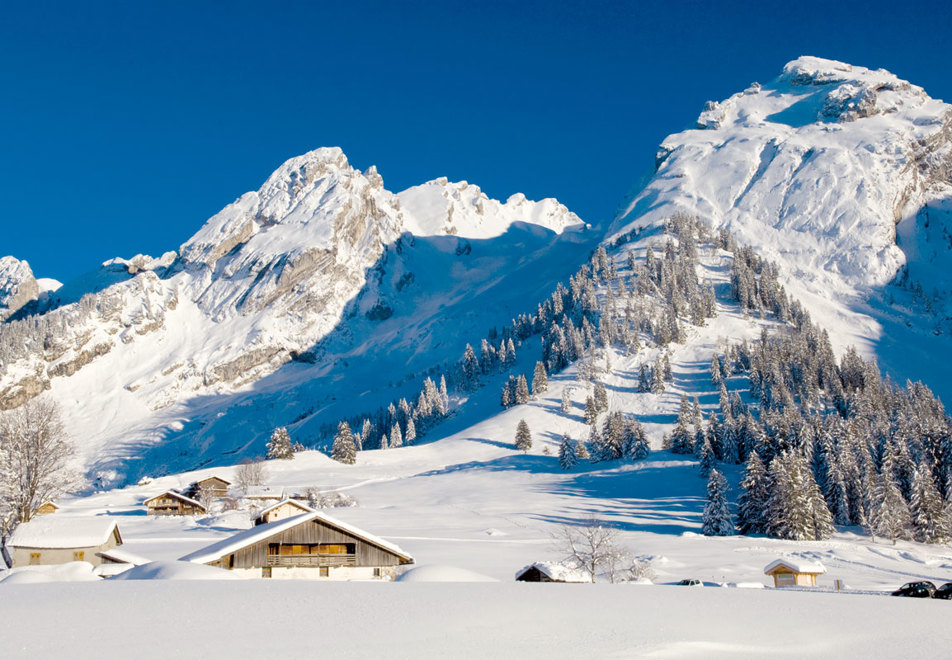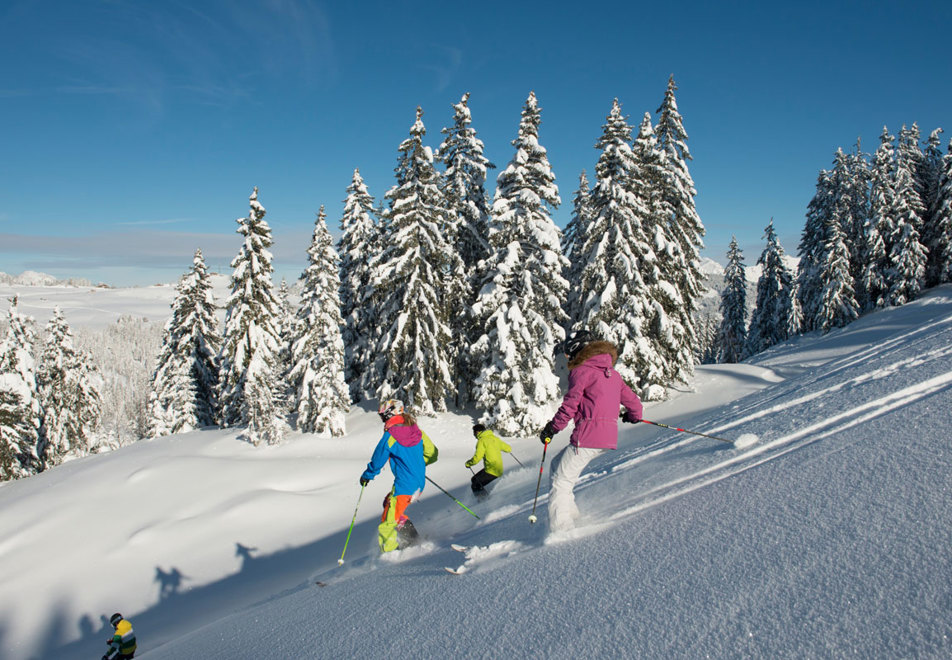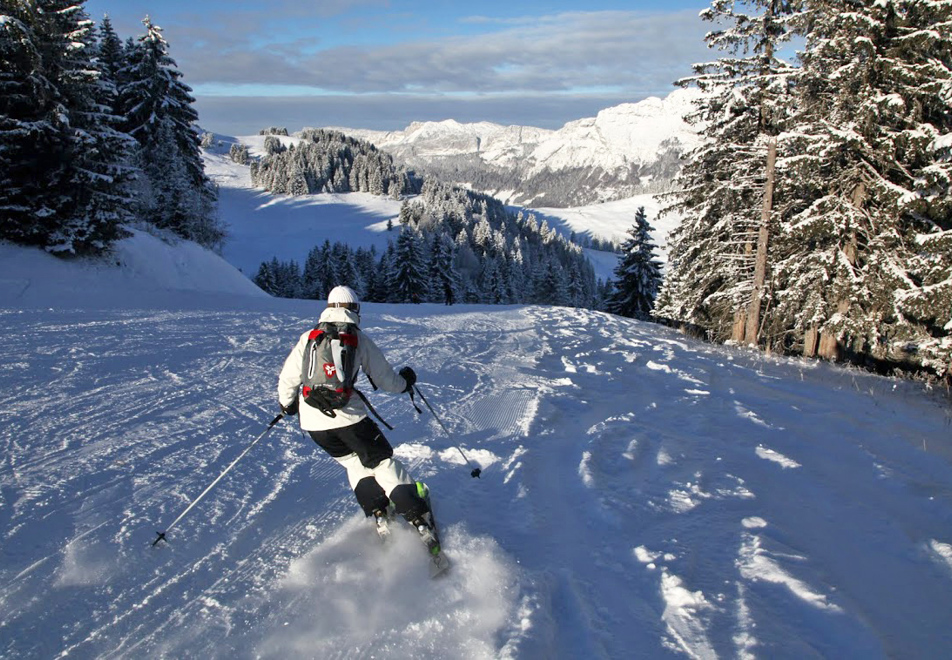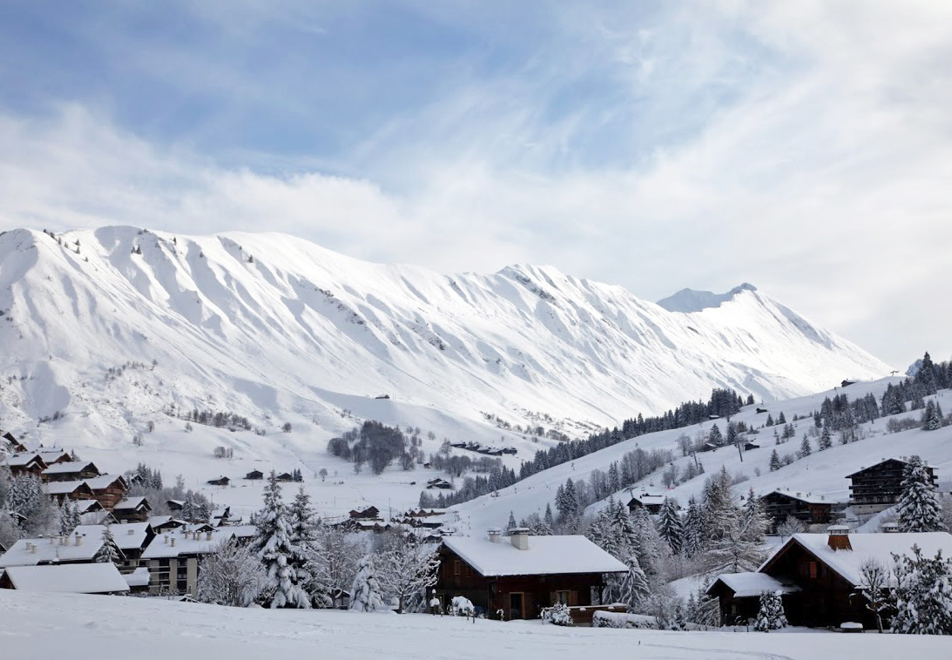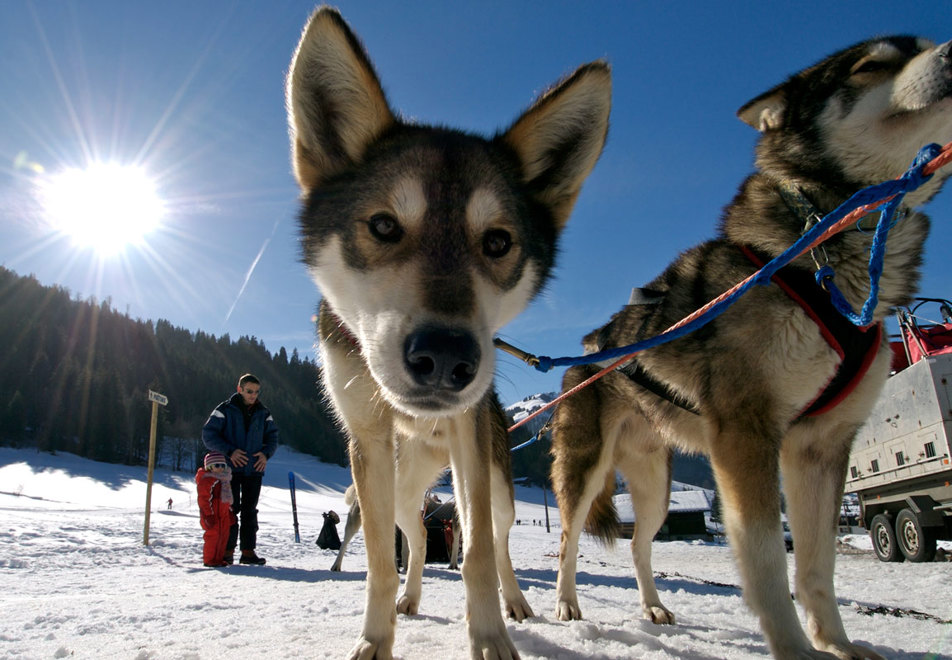 Thinking of skiing in La Clusaz? La Clusaz is a traditional & friendly mountain village. One of the most easily accessible resorts from Geneva (1hr) and one of the shortest drives from Calais too.
Why La Clusaz Ski Resort?
Short transfer from Geneva airport - just 1 hour away
One of the quickest drives from Calais
A dynamic international resort boasting an exceptional ski area
The centre of the village has been improved in order to improve pedestrian access
La Clusaz (Aravis-Lake Annecy) Information
The Lake Annecy Ski Resorts represent and bring together the four resorts of the Massif des Aravis: La Clusaz, Le Grand-Bornand, Manigod and Saint-Jean-de-Sixt.
At the crossroads of Europe, La Clusaz is a charming village with traditional architecture - a friendly mountain village that's retained its charm and is one of the most accessible resorts from Geneva (just an hour away) and one of the closest to Calais too.
A dynamic international resort, La Clusaz boasts an exceptional ski area and offers a unique journey in an unspoilt setting. From the most serious skiers and boarders to après-ski enthusiasts, everyone will be happy with their choice of La Clusaz.
The centre of the village has had a facelift in order to improve pedestrian access. There are now two paved areas in front of the church and town hall, with large terraces in front of the arched arcades and shops. Small trees, sourced from local area, have been added to the area and are gently lit in the evenings.
Peak Retreats offers a range of La Clusaz accommodation options. All of La Clusaz' ski apartments and hotels have been hand-picked and are of a very high standard (3, 4 & 5*), providing the ideal base for a La Clusaz ski holiday.
Journalist Rob Freeman gave La Clusaz a 'perfect ten' in his recent review - read his article here! 
LA CLUSAZ SKI AREA 
A genuine mountain village with more than 132km of pistes in the La Clusaz domain - and a ski bus link to neighbouring Grand Bornand (the Aravis ski area combines both Grand Bornand and La Clusaz) provides further skiing opportunities. The region is suited to all levels of skiers from beginners to experts.
The La Clusaz domain has some of the best snow conditions in France, the Aravis massif forming the first 'natural barrier' to the Alps and so capturing much of the precipitation.
The skiing is divided into five sections – Beauregard, l'Aiguille, Balme, l'Etale and Crioux-Fry/Merdassier. Most of the runs are west or north-west facing, so the snow is generally relatively good. The best snow can perhaps be found on the west-facing slopes of La Balme.
Additional ski fact info, main ski info in resort facts box at top of page
Grand Bornand only - 84km of pistes, 29 lifts, 46 slopes:
Green slopes: 16
Blue slopes: 13
Red slopes: 14
Black slopes: 3
La Clusaz only - 125km of pistes, 49 lifts, 84 slopes:
Green slopes: 18
Blue slopes: 30
Red slopes: 29
Black slopes: 7
LA CLUSAZ SKIING
LA CLUSAZ BEGINNERS
Beginners are well catered for in La Clusaz. Nursery slopes can be found at village level at Beauregard and Cret du Merle. For gentle blues try Beauregard (there's a long blue run at 1650m down to a village called Guy Perillat) – you can then move onto the Cret du Merle for a few more challenges. There's also a green slope there, and some long green runs at Bois de la Motte too.
LA CLUSAZ INTERMEDIATES
La Clusaz has some ideal terrain for intermediates and there are plenty of runs to choose from. The majority of red runs are above 1650m. Again try Beauregard for some great blue pistes. For more challenging and wider blue runs head for L'Etale and L'Aiguille. More advanced skiers should head for La Balme
LA CLUSAZ EXPERTS
La Clusaz is well-known for its spectacular off-piste skiing and its terrific gullies and bowls. Over the years, it has become a Mecca for off-piste skiing/freeriding with its untamed and extraordinary mountains. So it's not surprising that it's become a hotbed for freeriding champions of all ages. Some good expert runs can be found at La Balme – particularly the black Vraille run which is very steep. There's also an off-piste sector called Combe de Bellachat on the opposite side of this sector. A long black run, La Noire, runs from Beauregard to the village.
LA CLUSAZ SNOWBOARDING
Fortunately, most of the draglifts can be avoided! For beginners, there are some good nursery slopes with chairlift links and La Balme is good for free-riders.
LA CLUSAZ RESORT RUNS
Depending on which area of the La Clusaz ski domain you're coming from, there are resort runs of all levels from green to black.
LA CLUSAZ
NIGHT SKIING
La Clusaz organises "Full Moon" evenings when you can ski by moonlight on the Cret du Loup and Cret du Merle areas. Normally this event runs from 9pm to 1am.
There's also floodlit skiing every week from 8.30pm to 10.30pm, as well as on the piste by the Patinoire gondola. Free. 
La Clusaz Ski Hire
Pre-book your La Clusaz ski hire with Peak Retreats.

View here for pre-bookable ski extra prices in £ for La Clusaz 2018/19

Please note, these Pound Sterling prices are for indication only. They will fluctuate based on Euro/£ exchange rate. Please call us for the latest prices.
Special offers: Free Skis/snowboard & boots (Superior Carver) for party leaders of groups of 10 or more all taking equipment. 1 Free helmet per child aged 6 and under for every adult booking skis or snowboards & boots.
Find out more about Peak Retreats ski hire
La Clusaz Ski Passes
Pre-book your La Clusaz lift passes with Peak Retreats. Find out more about Peak Retreats ski passes

View here for pre-bookable ski extra prices in £ for La Clusaz 2018/19

Please note, these Pound Sterling prices are for indication only. They will fluctuate based on Euro/£ exchange rate. Please call us for the latest prices.
Other lift pass on offer (to buy locally in resort in Euros):
La Clusaz/Manigod ski pass –daily rates 17/18:
4 consecutive hours - €28 children, €34.40 adults
Day - €30 children, €38.60 adults
La Clusaz Ski School
Pre-book your La Clusaz ski school with Peak Retreats. Find out more about Peak Retreats ski school
Ski school for children is available to book from 3 years to 13 years, in La Clusaz, with Peak Retreats. 3-5 year olds will go into Club Piou lessons.

View here for pre-bookable ski extra prices in £ for La Clusaz 2018/19

Please note, these Pound Sterling prices are for indication only. They will fluctuate based on Euro/£ exchange rate. Please call us for the latest prices.
Ski School: Please note that lesson times are subject to change right until the last minute. Outside French school holidays the ski school reserves the right to cancel group lessons should numbers be insufficient. For peak periods (22/12-4/1, 9/2-8/3 & 6/4-26/4) we strongly recommend that you book as early as possible and in any case at least 6 weeks prior to the required dates. Morning lessons tend to get booked up first and therefore we may only be able to offer afternoon classes within 6 weeks of departure. In some resorts English speaking instructors may not always be available, particularly at peak times.
We cannot always guarantee that prices will be cheaper than in resort. When ski packs prices are calculated, the currency is bought at the exchange rates that apply at the time. You can be assured that once you have booked your extras, if the pound depreciates, you will not be charged more for your ski packs, enabling you to budget for your holiday in advance.
La Clusaz Individual Tuitions 

(15/16 prices, NOT pre-bookable)

Practical times that allow you to ski together and share lunch

Morning Lesson: Monday to Friday
9h15 to 11h45: From 22/12 to 06/02 and from 06/03 to 01/05
9h00 to 11h30: from 07/02 to 05/03

Afternoon lesson: Sunday to Friday
14h15 to 16h45: from 21/12 to 06/02
14h30 to 17h00: from 07/02 to 01/05

CHRISTMAS HOLIDAYS (21/12 - 03/01) & WINTER (08/02 - 07/03)

1 hour lesson 1-2 pers 68 €, 3-4 pers 74 €  
1h30 lesson 1-2 pers 102 €, 3-4 pers 111 €  
2h30 lesson 1-2 pers 170 € 3-4 pers  185 € 

OTHER DATES   
1 hour lesson 1-2 pers 49 €, 3-4 pers 61 €  
1h30 lesson 1-2 pers 73,50 €, 3-4 pers 91,5 €  
2h30 lesson 1-2 pers 122,5 €, 3-4 pers 152,5 €  

The instructor will base their lesson on the lowest level student. Do not recommend puting people with very different levels together and try to avoid mixing adults and children.

Individual tuitions can only be purchased directly from the ski school. Peak Retreats cannot pre-book these.

Ski school contact numbers for private lessons:

Ecole du Ski Francais La Clusaz 0033 4 50 02 40 83
Ski Lockers/lockers
Ski lockers available at le Bossonnet and at the ski pass office at champ Giguet.  Left luggage lockers available at the bus station.
La Clusaz Child Care
La Clusaz has acquired the Famille Plus & the highly exclusive Top of the French Alps label (TOTFA - only 16 resorts appear on this list) for its childcare facilities. Please view here to view more information on the Famille Plus & Top of the French Alps label.
CHILDCARE ONLY  (NO SKI LESSONS)
Club des Mouflets
For children who are not skiers aged from 8 months to 4 years, 24 places. Booking and health record compulsory. 
Tel. +33 (0)4 50 02 48 91 - Fax. +33 (0)4 50 32 65 21 - creche@laclusaz.fr
+33 (0) 4 50 32 65 42 – Older children
+33 (0) 4 50 32 65 43 – Younger children
2016/17 Prices:
1/2 day afternoon (1.30pm - 5.45pm) 30€ / 27€
1/2 day morning plus meal (8.30am - 12.15pm) 30€ / 27€
Please contact Club des Mouflets for full day prices.
Club des Champions
For children aged from 3 to below 6 years. 40 places including 8 reserved for children from 3 to 3 and a half years. Booking is compulsory. Indoor, outdoor activities, ski option in the ESF snow garden or in group lessons depending on the age of the child. 
Club des Champions
1 Place de l'Église
Tel. +33 (0)4 50 32 69 50 - info@club-laclusaz.com 
www.club-laclusaz.com
2016/17 Prices:

1/2 day without meal from 22.50€ - 25€
1/2 day with meal from 36€ - 40€
1 day without meal from 36€ - 40€
1 day with meal from 49.50€ - 55€
6 1/2 days without meals from 112.50€ - 125€
6 1/2 days with meals from 184.50€ - 205€
6 full days without meals from 180€ - 200€
6 full days with meals from 252€ - 280€

A discount of 10% for the 2nd child from the same family on the same booking.
Booking essential
La Clusaz Resort Activities
La Clusaz Ice Cars
Located just outside the village and on the way to the Confins, the La Clusaz Ice Circuit opened winter 2015 at the foot of the Aravis mountains, an original concept totally dedicated to electric cars. Enjoy an eco-friendly exhilarating experience, professionals will accompany you as you learn the basics of ice driving.
La Clusaz Evening Under the Stars
Unique concept in La Clusaz: the Dôme de l'Etoile des Neiges, offers the opportunity to rent an igloo tent for a fondue evening with friends for one of the most memorable nights camping! Located on the magnificent Beauregard plateau, the views of the Aravis range and Mont Blanc are second to none. Access is by foot or snowshoe from Croix-Fry.
La Clusaz Paragliding & Speed Riding
With the Senciel team, discover the joys of tandem paragliding above La Clusaz. First flights, teaching flights (dual order).
Tel. +33 (0)4 50 63 35 99 (Bureau des Guides) or +33 (0)6 60 55 33 57 (Fred) -senciel@aliceadsl.fr
La Clusaz Aqua Centre
Swimming pool with wading pool, fountain, pool, Jacuzzi and outdoor pool. Water temperature: 29°C.
La Clusaz Dog Sledding
HUSKY'S SPIRIT
From December to April, discover the world of sleighs in Aravis, supervised by a state-qualified professional. RESERVATION REQUIRED.
Tel. +33 (0) 6 61 93 11 48 - husky74@wordpress.com  
La Clusaz Market
Every Monday from 8am - 12pm at the church.
La Clusaz Farm Visit
Tour leaves from the tourist office at 2pm on Fridays. Meet with local farmers in their alpine farms and discover the secrets of Reblochon making. Book at least one day in advance. 
Tel. +33 (0)4 50 32 65 00
La Clusaz Floodlit Skiing
Floodlit skiing also every week from 8.30pm to 10.30pm as well on the piste by telecabine de la Patinoire. Free.
La Clusaz 900m2 Ice Rink
The 1000m2 open air ice rink is located in the village centre (covered in the event of rain).
La Clusaz Hot Air Ballonning
Discover the Aravis with family or friends in a hot air balloon. Drivers specialised in mountain flying welcome you to make a magical flight that will leave you with unforgettable memories. The return will be by a 4x4 vehicle. Flights are available to all except for children under 8 years and pregnant women. Flights are on the reservation website. 
www.compagniedesballons.com. 
La Clusaz Cinema
Route de l'Etale
Daily showings from 5.30pm and 9pm and at 2.30pm in bad weather. Panoramic screen and Dolby sound. 
La Clusaz Carriage Driving on Snow
Enjoy the view of La Clusaz in winter in a magnificent sleigh pulled by horses. Departure from the Plateau des Confins (above the toboggan trail). 
3495, Route des Confins
Tel. +33 (0) 6 59 57 67 56 or +33 (0) 4 50 02 58 29
Tour of La Clusaz village
Take a tour of the village to discover the history of the ski resort, its traditions and its legends with an experienced guide. Booking must be made at least one day in advance at the tourist office. The Aravis Rando Tour leaves from the tourist office at 9.45am on Thursdays. 
Tel. +33 (0)4 50 32 65 00
Lanchy Equestrian Centre
Discover ski joëring, where the horse pulls the skier! Or the horse-drawn sleigh on snow or pony-sledding for the little ones.
Tel. +33 (0)6 15 65 11 11 - info@aravis-passion.com
La Clusaz Heritage Centre
In addition to the farm and village tours operated by heritage guides, the Hameau des Alpes is now open to visitors all year round on the banks of the river Nom, just a short walk from the village. The hamlet has a number of facilities where you can discover more about our rich culture and heritage: a recreation and information centre dedicated to Reblochon cheese, a history of skiing museum, a community oven, traditional granaries and an old sawmill.
www.lehameaudesalpes.com
Please note: All the above information is for information only. For the most up-to-date information please visit the resort tourist office website. All prices for activities are in local currency (€ Euros) and are bookable and payable locally in resort. 
La Clusaz Tourist Office
161 Place de l'église
BP 07, 74 220 La Clusaz
Tel. +33 (0)4 50 32 65 00 - www.laclusaz.com
La Clusaz Ski Activities
Mountain Survival Courses
There can't be many who have never heard of the Man vs Wild programme presented by Bear Grylls! The famous adventurer and former SAS soldier set up his 'Survival Academy' in 2012, offering survival courses for everyone, and in 2015 the academy decided to expand its provision into France… at La Clusaz! Courses here are run by Stéphane Viron, a mountain guide specialising in survival techniques. Apprentice adventurers endure an extraordinary 24 hours of survival.
Tel. +33 6 10 30 60 40 or www.stage-survie-nature.com
Snowpark Entry
It allows access by Merle chairlift (2 trips only) and drags téleskis du Louveteau, du Stade and du Loup 1 (unlimited) to snowpark. The snowpark is accessed by the TSD Merle and then the drags of Stage and Louveteau.
Nordic Skiing in La Clusaz
2 Plateau (Beauregard 1600m, les Confins 1450m). The Confins area has been awarded the '4 Nordiques' by Nordique France.
86km Nordic slopes: 50km in the Confins and 36km on Beauregard
24 circuits: 13 in the Confins and 11 on Beauregard
1 dedicated skate skiing slope (all are accessible for skate skiing)
Children's snow garden
1 Nordic Ski Park
1 Nordic cross
Linked to Le Grand Bornand by a 7km black run
The plateau of the Confins is one of the most popular Nordic ski locations in the Haute Savoie and is well known for its magnificent skiable area and accessibility for all levels and ages. Located at the foot of the magnificent Aravis coombs, overlooking the Confins Lake, it has been the official training ground for Vincent Vittoz and host of the 1987-2013 World Cups.
Nordic Area (1450m - 1650m)
Plateau des Confins
AGSN
4777 Route des Confins
Tel. +33 (0)9 67 23 47 43 - agsn@laclusaz-nordic.com
Guaranteed snow at the beginning and end of the season thanks to snowmaking
50 km of trails including a 7 km link with the northern area of Grand-Bornand
Kindergarten / Nordic piou piou club
Nordic Cross: recreational and technical experience for all
Laser Biathlon
Le Nordic Ski Park with slalom, tunnel, ramp, loom, balloon skiing and hockey skiing
On site: information point, first aid station, picnic room, ski schools,  sports shops, restaurants, parking
The Beauregard Plateau is set in a beautiful landscape overlooking the resort, the Aravis mountain range and the Mont Blanc. Cross country ski enthusiasts love to ski around this magnificent plateau. One of the biggest advantages of this area is its accessibility from the Beauregard cable car direct from the village! It offers
cross-country skiing trails in alternative style and skating, as well as pedestrian and snowshoe trails.
Chalet Accueil des Pistes
La Croix Fry
74230 Manigod
Tel. +33 (0)4 50 44 93 42 - Fax. +33 (0)4 50 44 93 42
20 km of trails, 8 trails.
Accessible from the village through the Beauregard gondola or by shuttle bus or car through the Col de La Croix Fry
On site: first aid station, picnic room, ski lessons, sports shops, restaurants and parking
Showshoe Walks in La Clusaz
Nature and heritage snowshoe hikes with a mountain and heritage guide from Pays de Savoie.
Aravis Rando
89 Chemin des Chevriers les Confins
Tel. +33 (0)6 62 89 21 76 - dt.rando@nwc.fr
Off-piste Descents in La Clusaz
La Clusaz is renowned for its incredible off-piste opportunities and beautiful valleys, distinguished by the unique geography of mountains. It is not surprising that the station is a breeding ground for champions of all ages. Beginner and improvement sessions available in the La Creuse, Bellachat, Borderan and Le Clocher vallee.
Sledding in La Clusaz
Free child-friendly track on the Champ Giguet (village center)
Free track established for children 6 years old. 120 m long. Slope 22%. Access by car to the ski lift Nant. Opening 9h-16h. The track is sunny in the afternoon.
Free child-friendly track on the plateau Confines (3 km from the village).
Sledging at dusk on 7km of pistes! Qualified instructors help you safely glide down the mountain on Stiga sledges, equipped with a steering wheel and an effective foot operated braking system. Oxygène have 2 exceptional outings for the Full Moon and Carnival!
Oxygene Glisse & Aventure
364 Route des Grandes Alpes
Tel. +33(0)6 74 21 32 15 - contact@oxygenemontblanc.com
La Clusaz Resort News and Events 2018/19
Resort news:
Christmas in La Clusaz - 24th December-2nd January 2019 - every day - La Clusaz has been organising this event for nearly 20 years, the biggest, family, street theatre festival organised in the winter in the Alps. During the week, magicians, puppeteers, storytellers, jugglers, singers, musicians, artists and dancers put on spectacular shows for all the family
Carnival - 5th March 2019 - every year around 7pm, the ski instructors and snow patrol leave their skis, the local businesses shut up shop and reemerge in fancy dress. They parade through the village on themed floats to music, followed by a spectacular fireworks display!
LCZ Freestyle Show - 16th March 2019 - 5.30-7.30pm - La Clusaz is one of France's cradles of Freestyle and Freeride skiing. Since last year, the resort has organised the well-named "LCZ Freestyle Show", bringing together the best French skiers from the freestyle section of the Club des Sports de La Clusaz. This impressive festive event will allow you to vibrate with them and share their passion!
Radiomeuh Circus Festival - 28th-31st March 2019 - every day - the only festival organised by a web radio is by RadioMeuh, the most famous web radio in France and founded in La Clusaz in 2007. The festival welcomes around 10 artists under the circus tent over 3 evenings from 9pm, but there are also around 15 off sessions from 12pm to 8pm on restaurant terraces on the slopes and for après-ski over 5 days
Events:
Further details on be found on the tourist office website: www.laclusaz.com
La Clusaz Restaurants, Bars & Aprés-ski
10 bars, restaurants, and a nightclub open from 11pm - 5am all week.
La Clusaz Altitude Restaurants
If you want a delicious lunch and succulent deserts, head to Le Bercail, an old chalet on le Cret du Merle slope.
La Clusaz Amenities
La Clusaz is served by a range of amenities including: more than 200 shops and services including supermarkets, banks, doctors, pharmacies, sports shops.
Currency exchange in banks during week and in tourist office at weekends and public holidays.
Internet terminals and WiFi – tourist office & Cyber Espace/Services Académie.
Getting to La Clusaz, France
By Road:
Driving distance from Calais to La Clusaz: 536 miles (approx 7hr30).
The Massif des Aravis is easily reachable:
- Motorway A 40 (Autoroute Blanche); exit N° 16 Bonneville, direction Stations des Aravis at 20 km 
- Motorway A 41 exit Annecy Nord direction Thônes / Stations des Aravis at 30 km
By Rail: 
SNCF station of Annecy at 32km. 
Réservation: 0033 8 92 35 35 35 
Daily link by bus – Voyages Crolard: +33 (0)4 50 02 20 58
www.voyages-crolard.com
Airports:
Annecy-Meythet airport at 32 km (30 mins)
www.annecy.aeroport.fr
Shuttle bus between airport, TGV railway station and La Clusaz.
Geneva airport at 50km from Grand Bornand (1 hour)
www.gva.ch
Shuttle bus between Geneva and La Clusaz (www.gare-routiere.com)
Chambery Airport is 75km from Grand Bornand (1 ¼ hours)
www.chambery-airport.com
Lyon - Saint Exupéry airport at 150km (1 ¾ hours)
www.lyonaeroports.com
www.altibus.com. TGV high speed train connection between Lyon and Annecy.
Grenoble Airport is 165km from Grand Bornand (1 ¾ hours)
www.grenoble-airport.com
Public shuttle bus transfers from airport
Lyon Airport - La Clusaz via Annecy (www.lys-altibus.com). 
Geneva Airport - La Clusaz (www.coach-station.com).
La Clusaz Airport Transfer
For pre-bookable private transfer rates with Peak Retreats, view here. 
Getting around the resort
Departures every 30mins from the Salon des Dames car park. Inter-resort shuttle buses are free for holders of an Aravis pass. From La Clusaz to Grand Bornand takes 10 mins. Departs every 30mins from the Salon des Dames car park from 9am (8.30am in February) to 12.30pm and from 1.30pm to 6pm. Regular ski bus every 20 mins.
Parking
Salon des Dames car park – 420 covered parking spaces at entrance to the village. Height limit 2.35m. Open 24/7. Coach and shuttle bus boarding area.
La Croix car park – 333 covered paying spaces in the village (1.80m limit). Open 24/7.
Les Chenons car park – 500 free parking spaces at the Balme Massif.
Ski Lockers/lockers
Ski lockers available at le Bossonnet and at the ski pass office at champ Giguet. Left luggage lockers available at the bus station.
Other
Currency exchange – in banks during the week and in the tourist office at the weekends and on public holidays.
Luggage storage available at the bus station.
La Clusaz 

resort season dates
La Clusaz ski area is open: Saturday 23/12/17 - 20/04/18 (Friday)