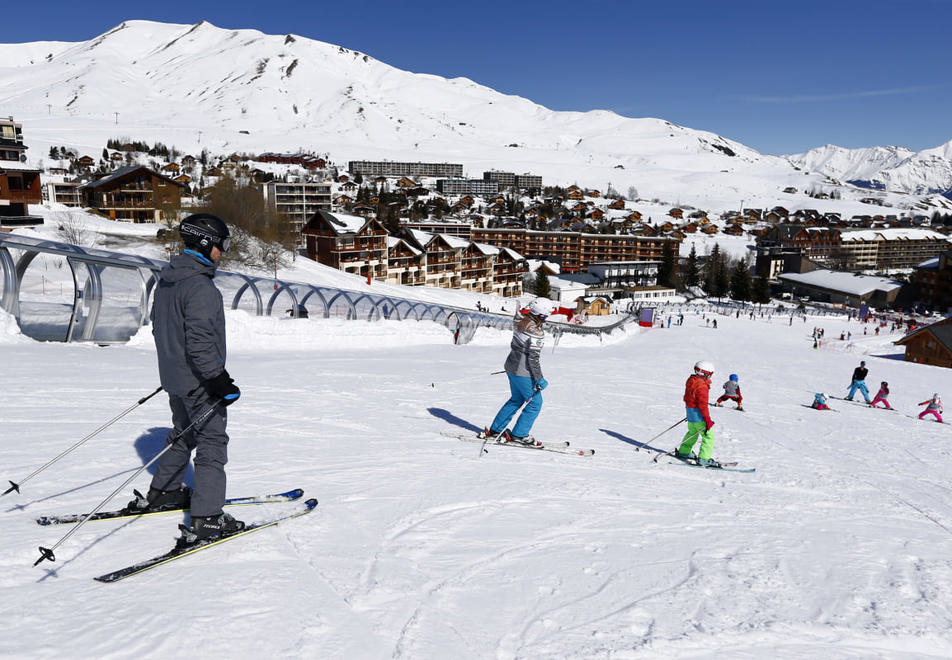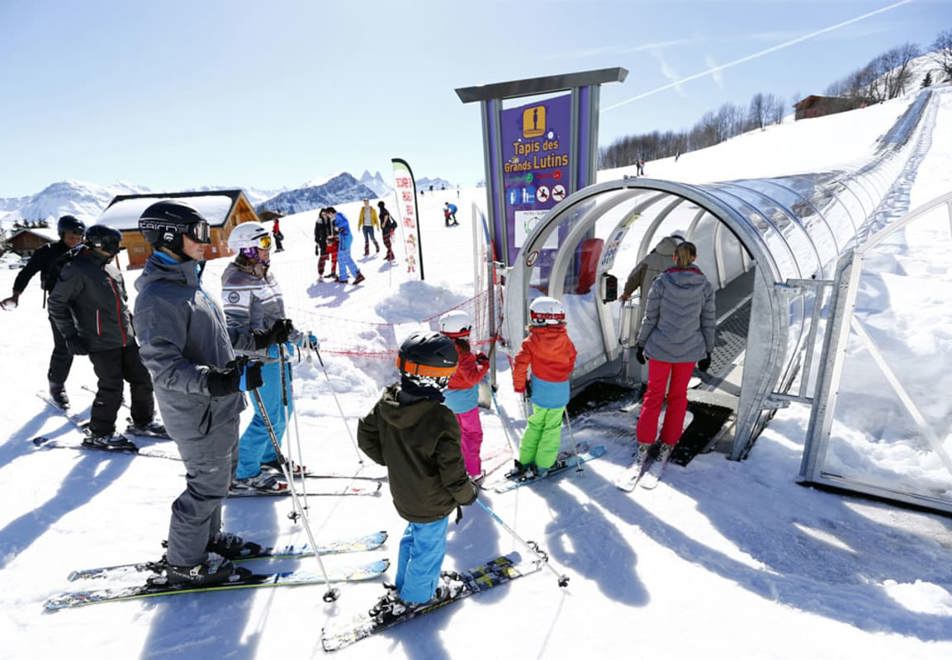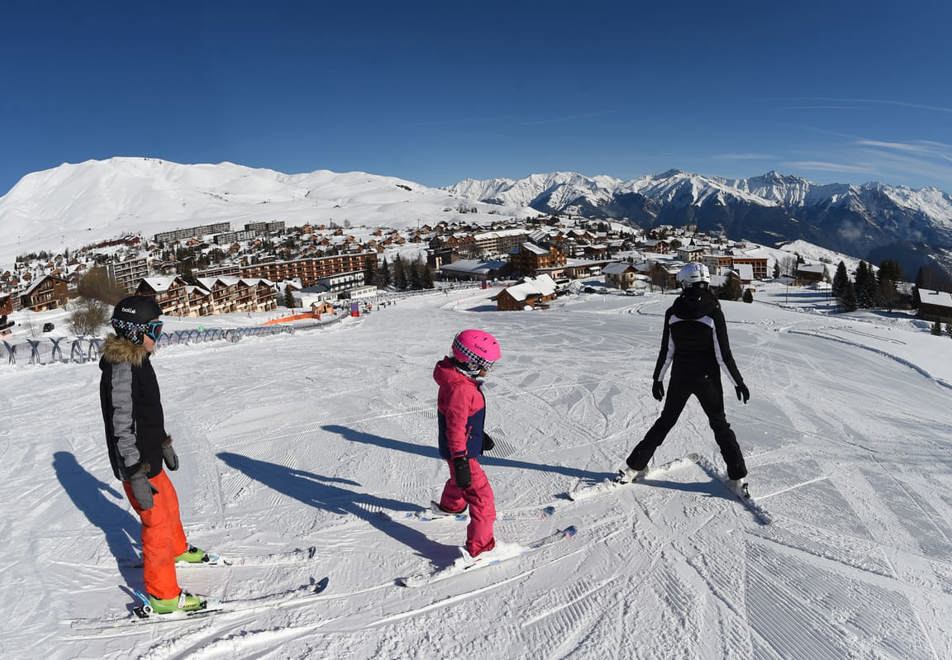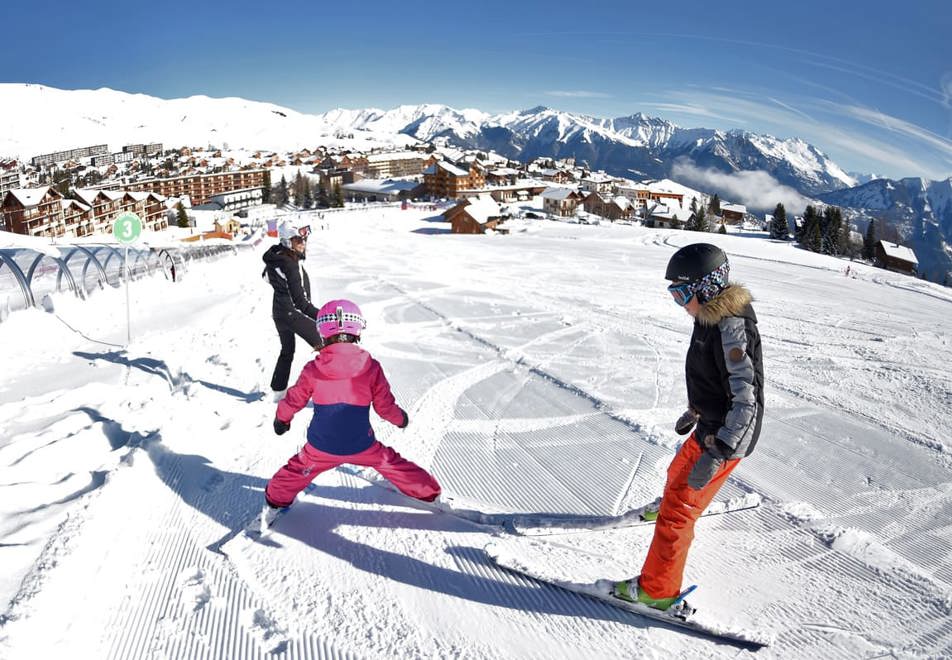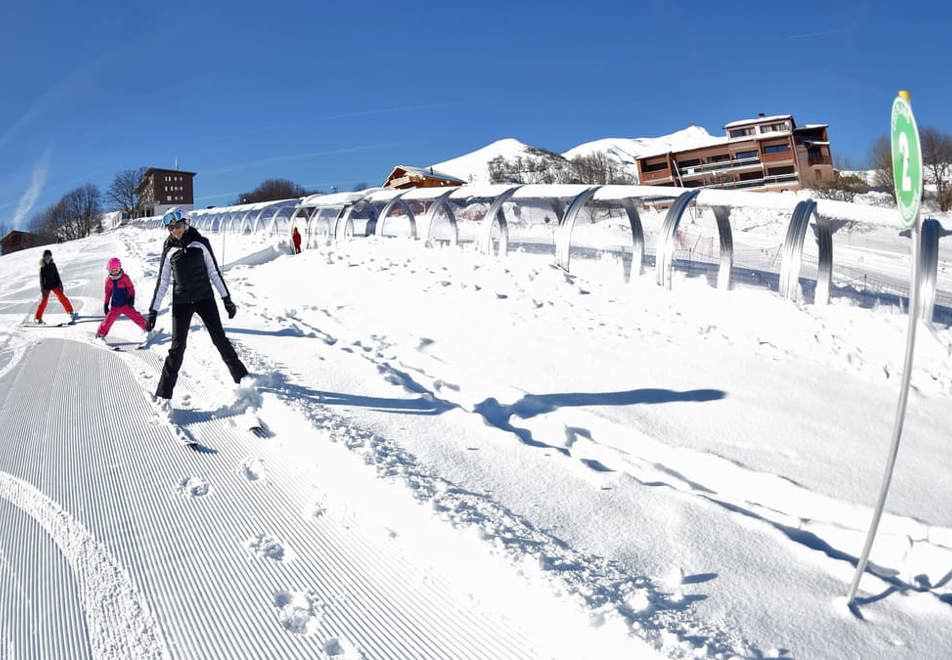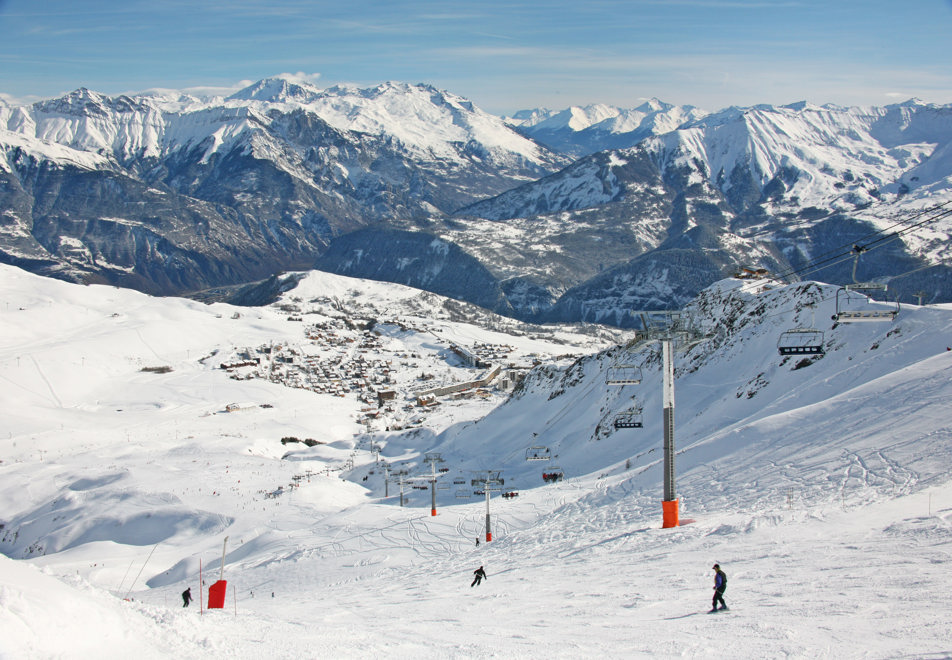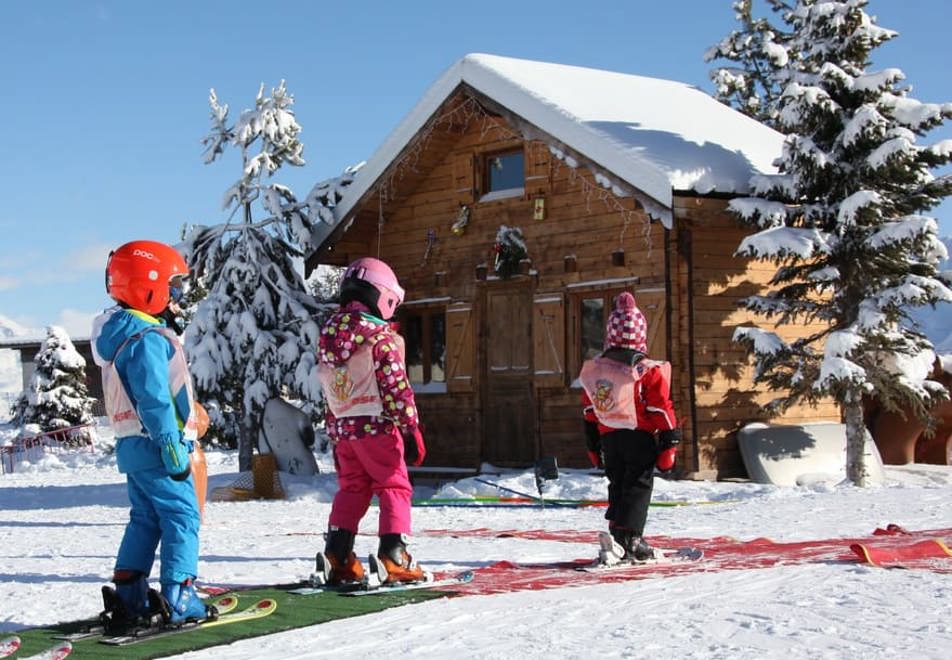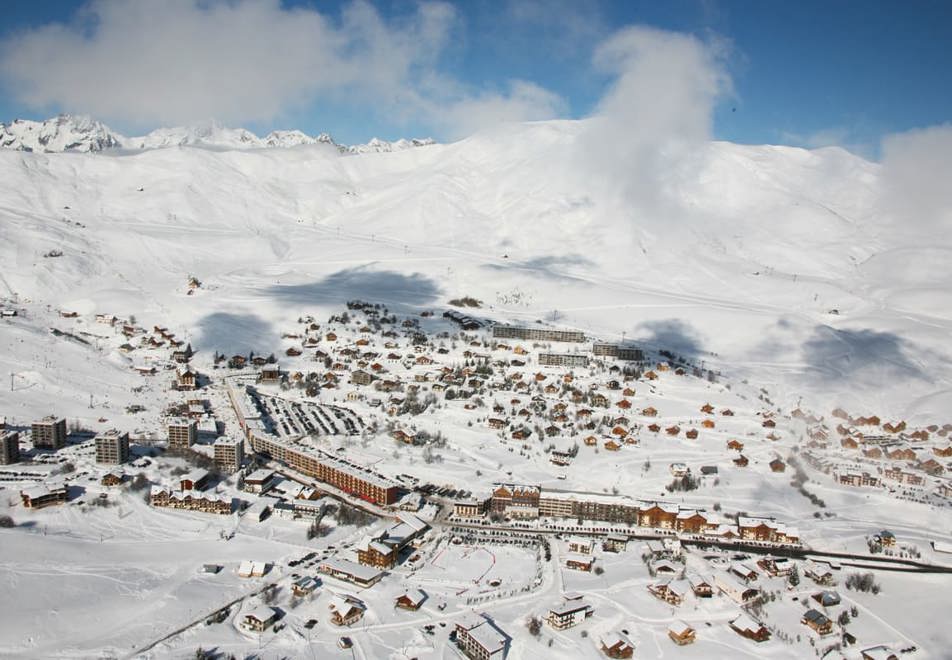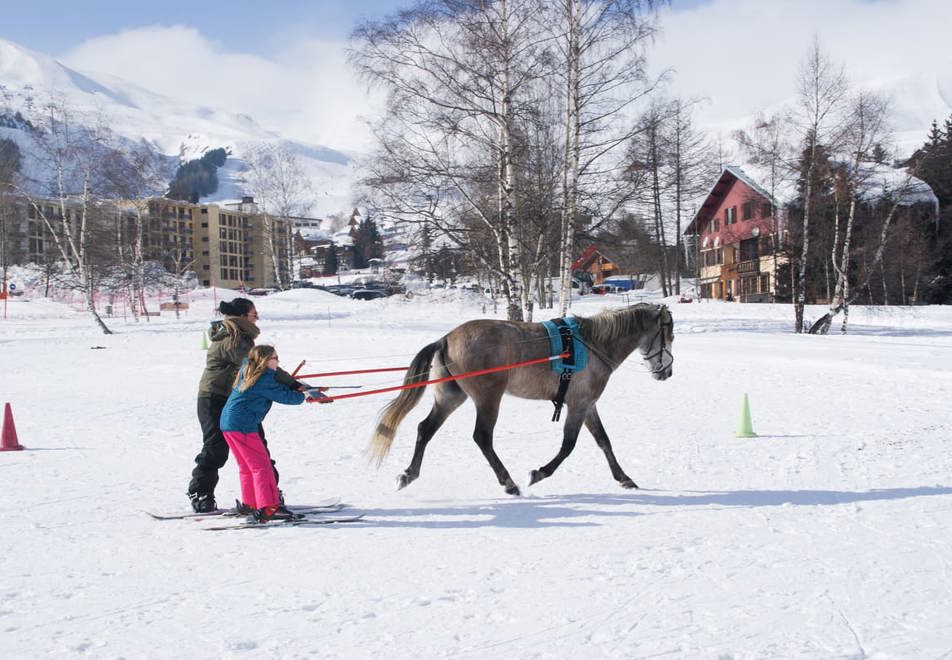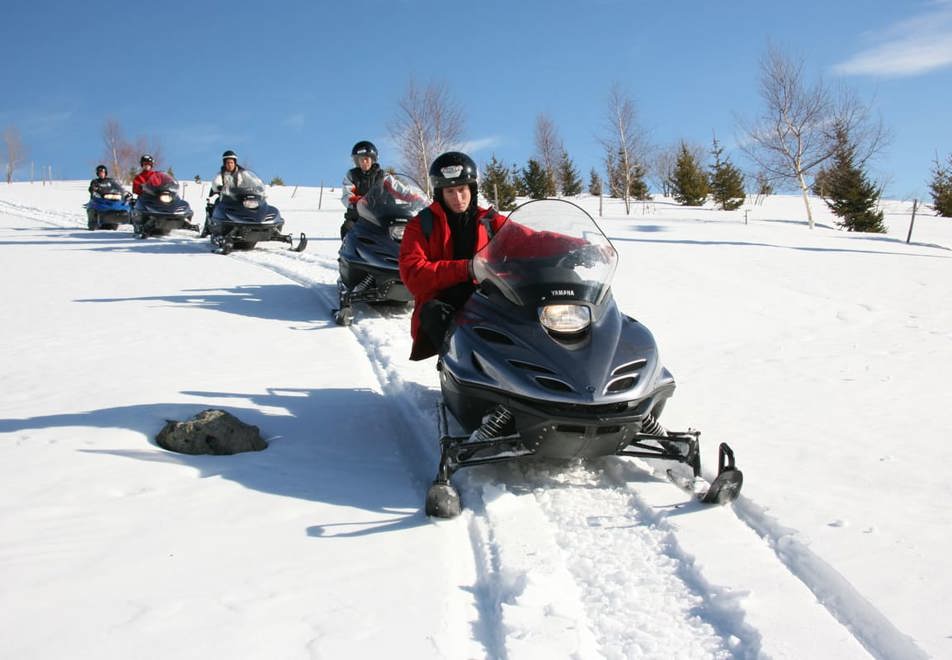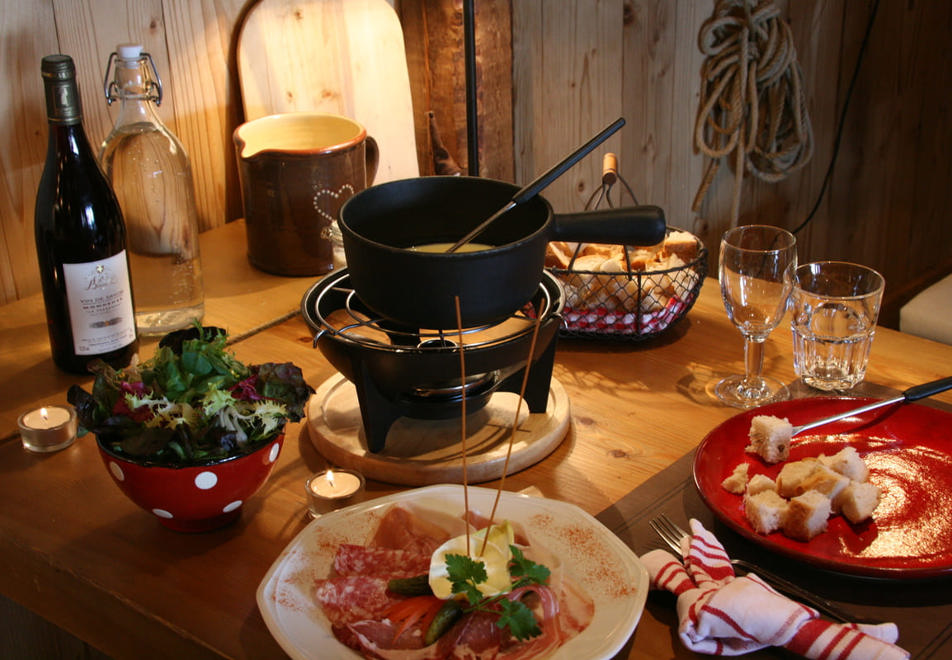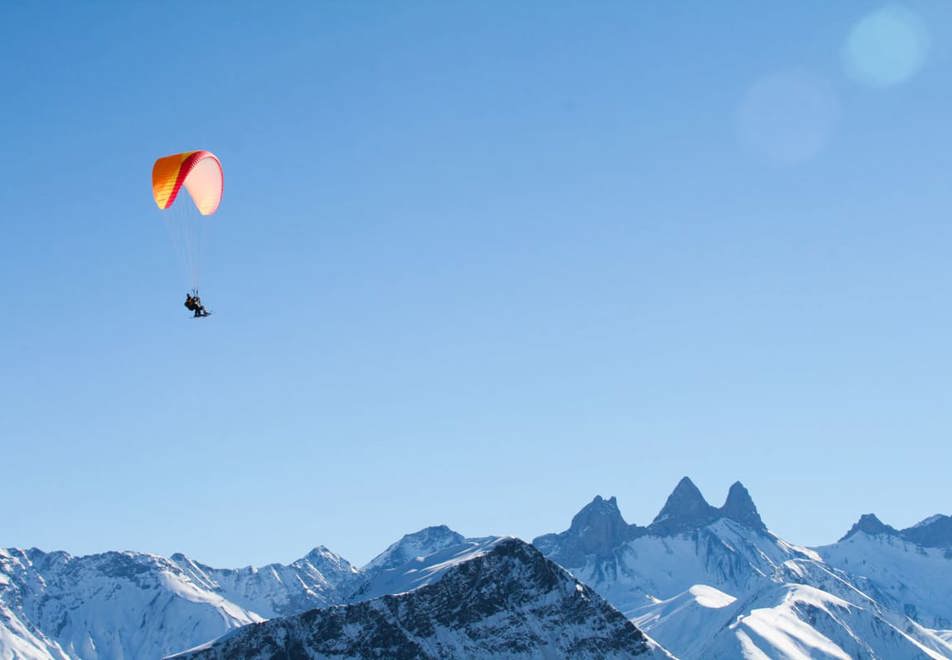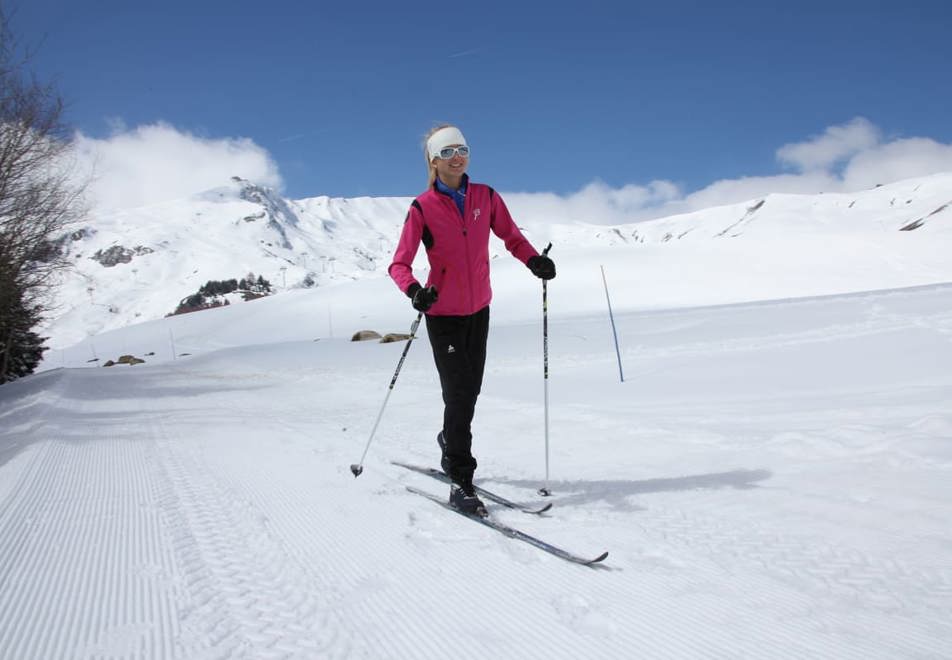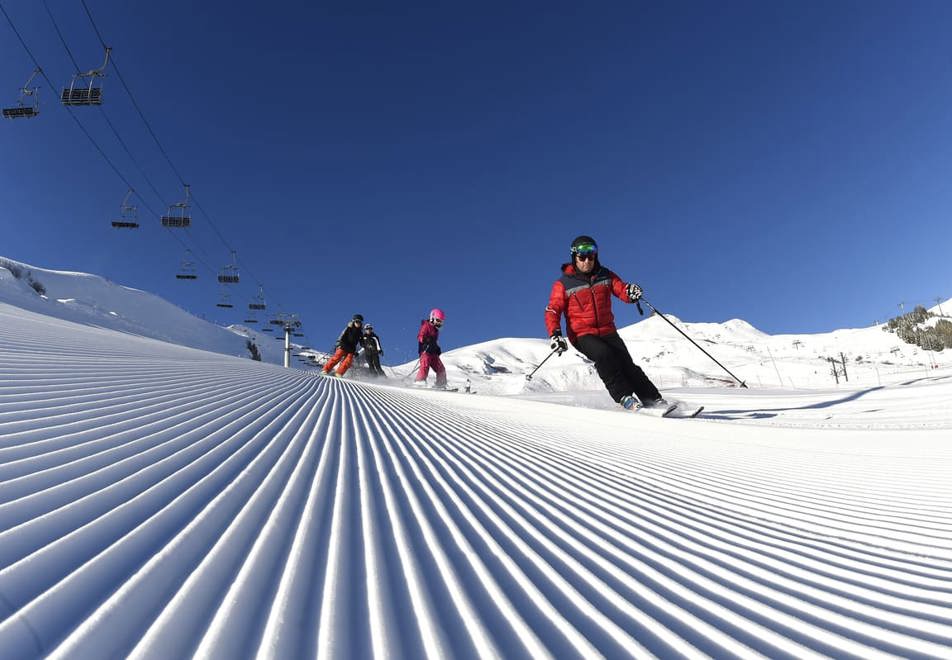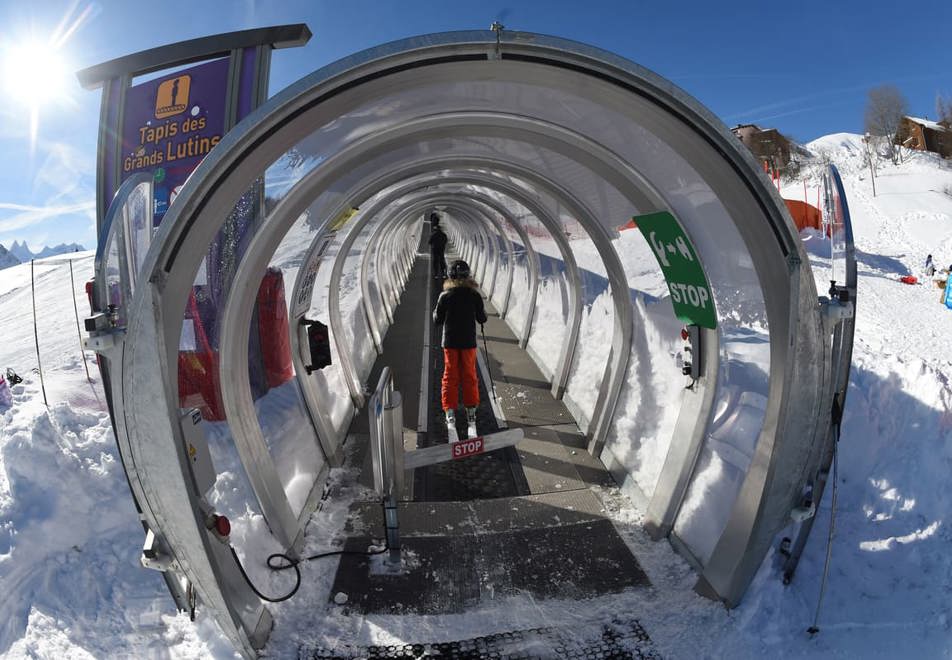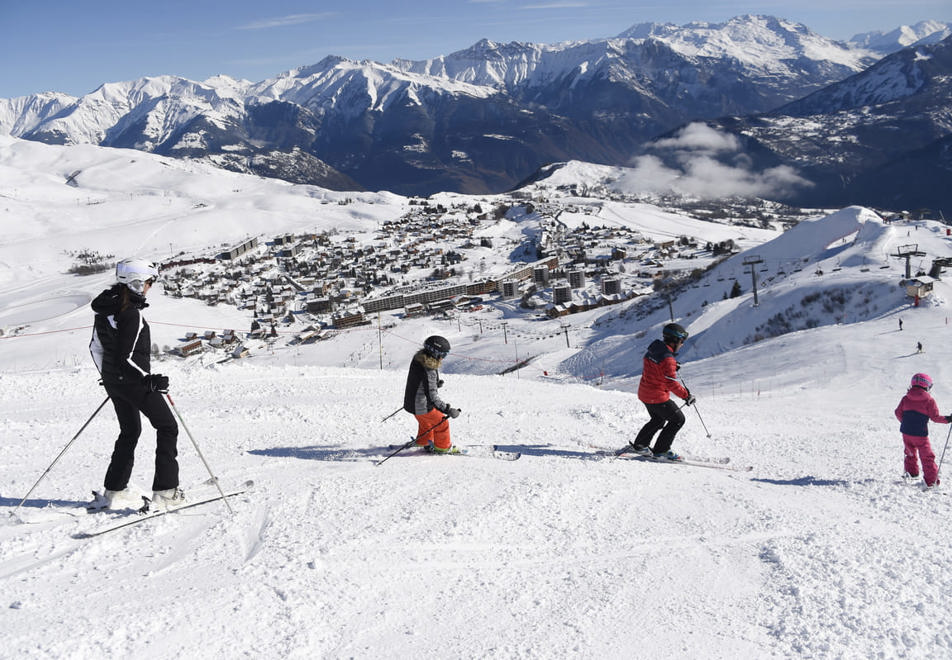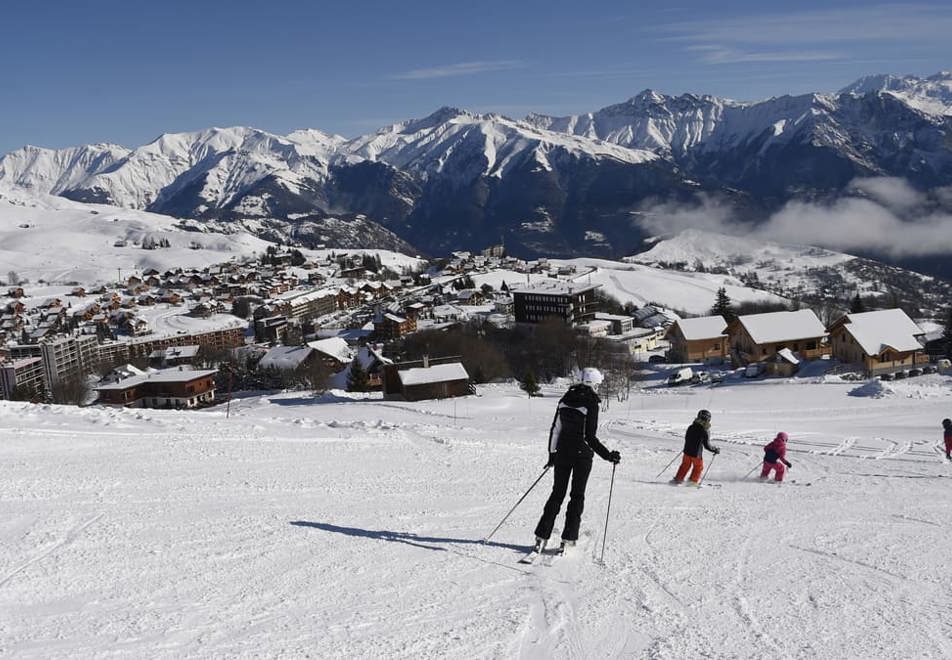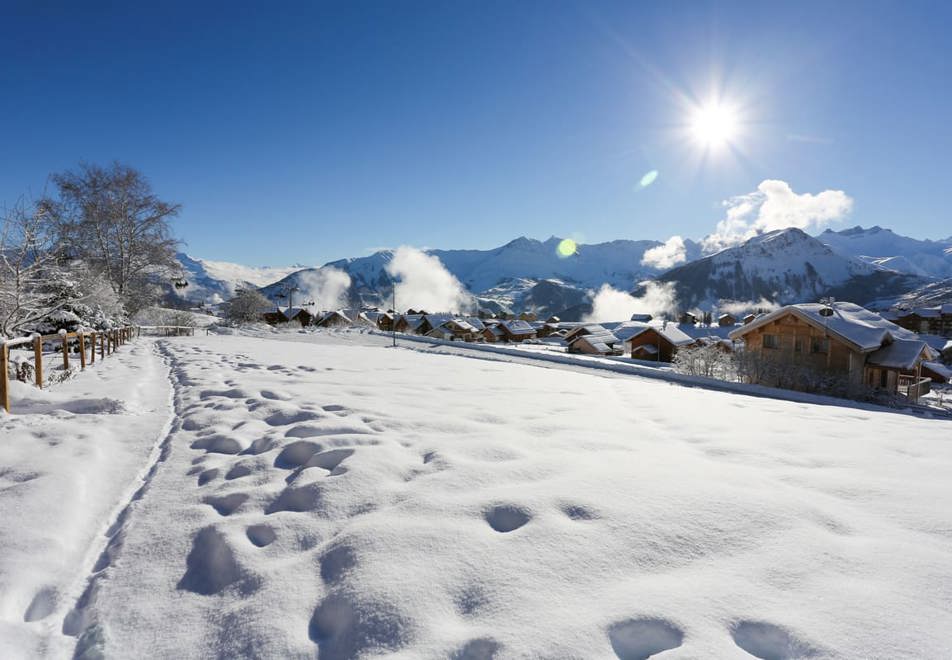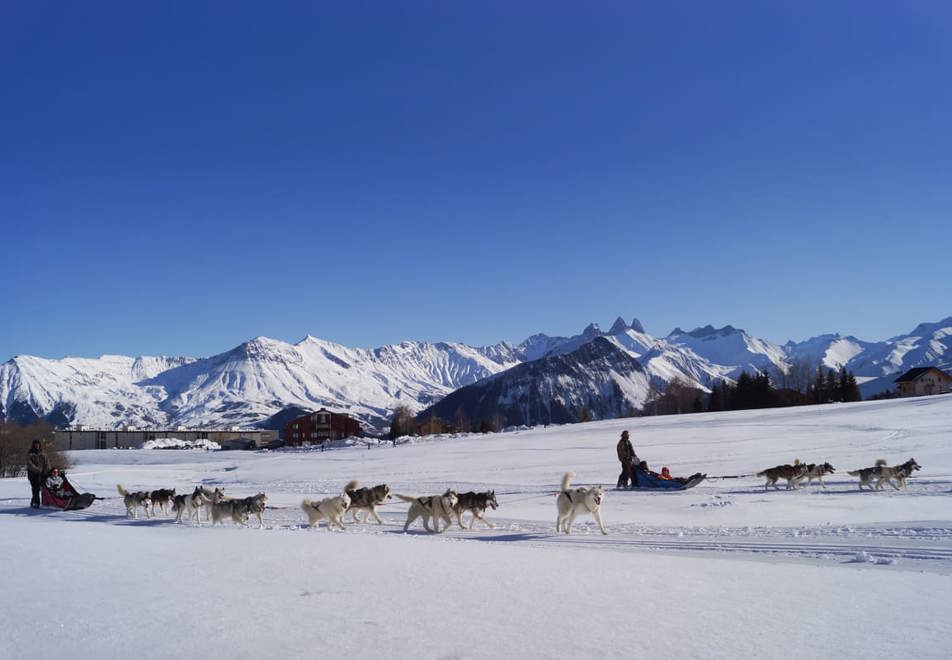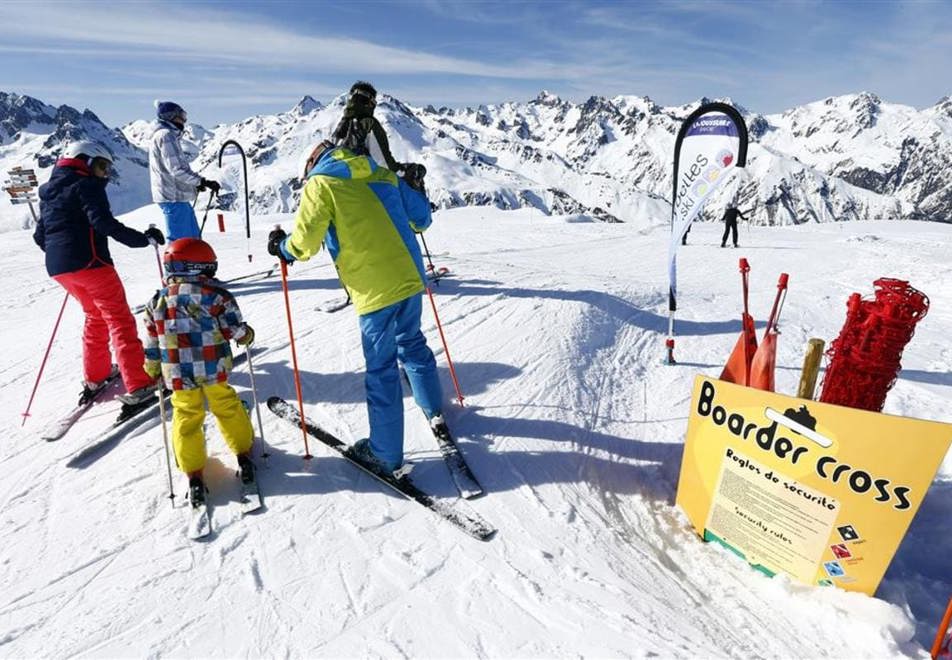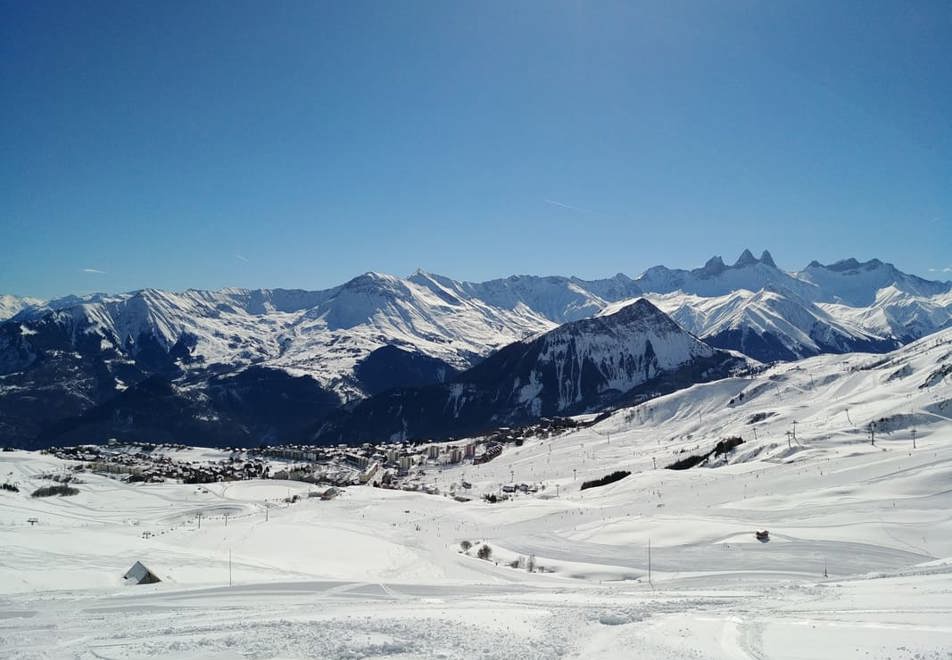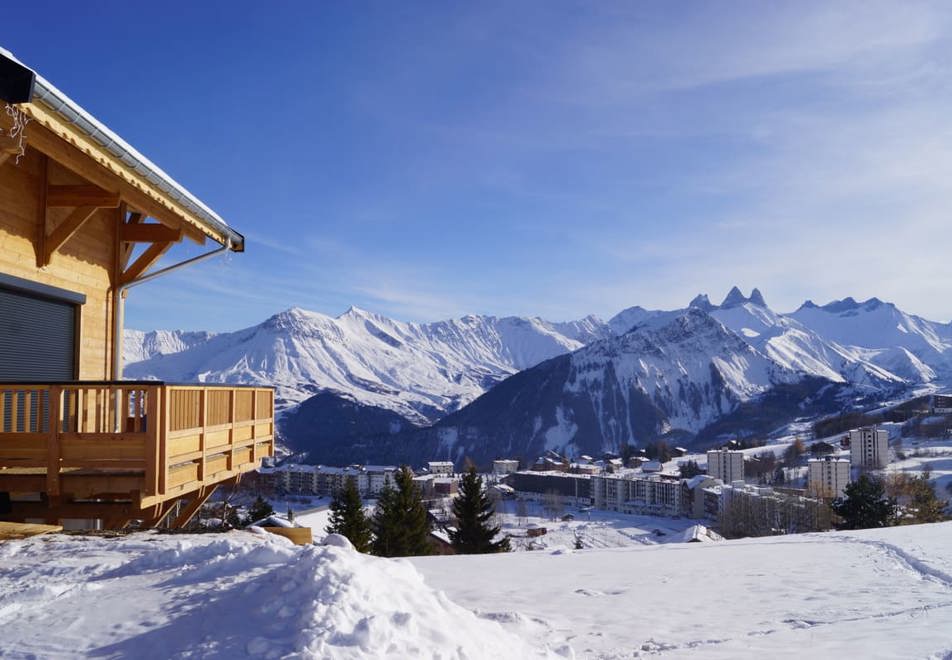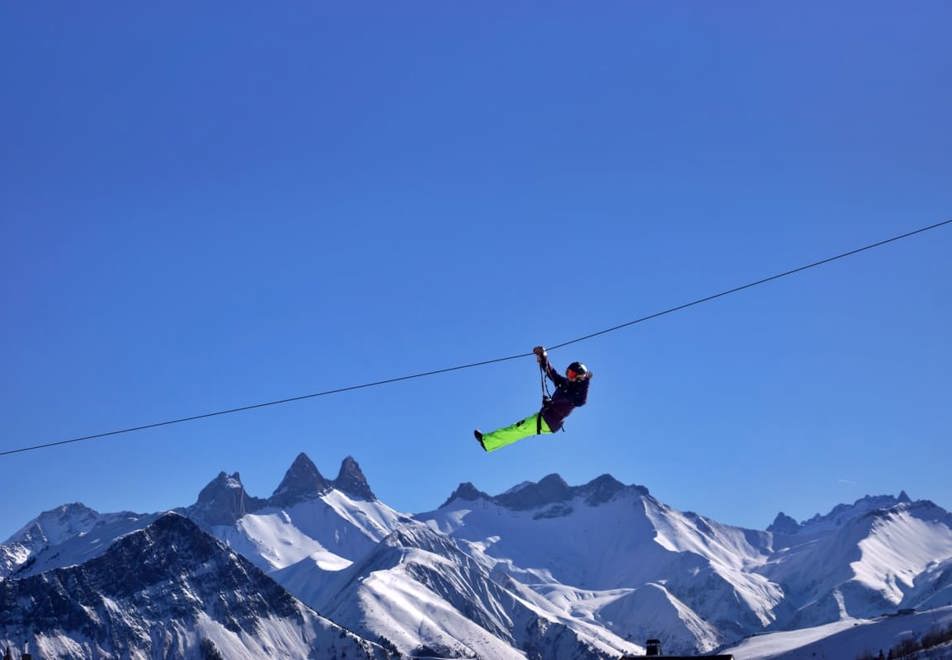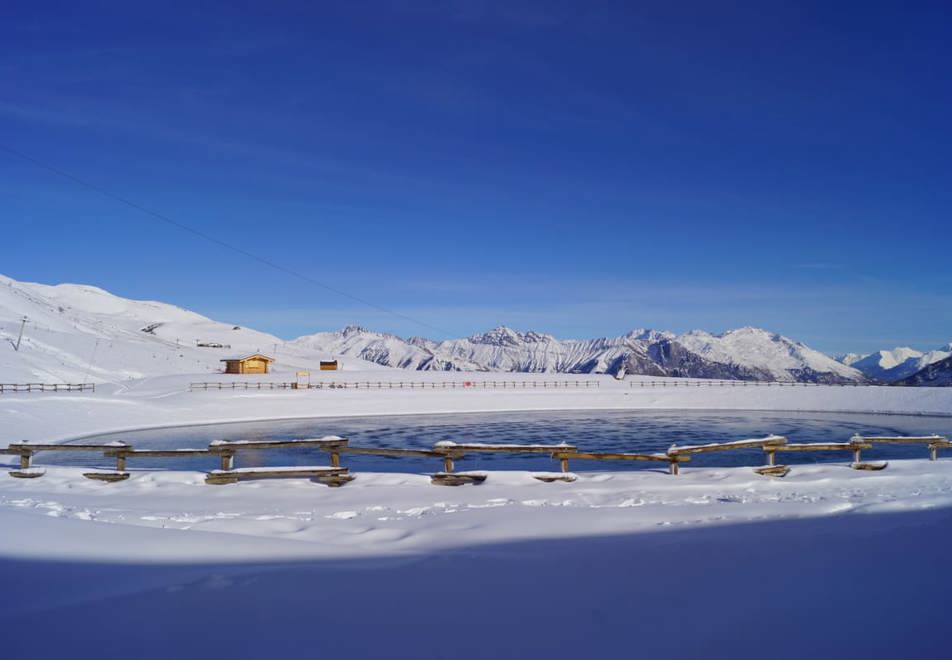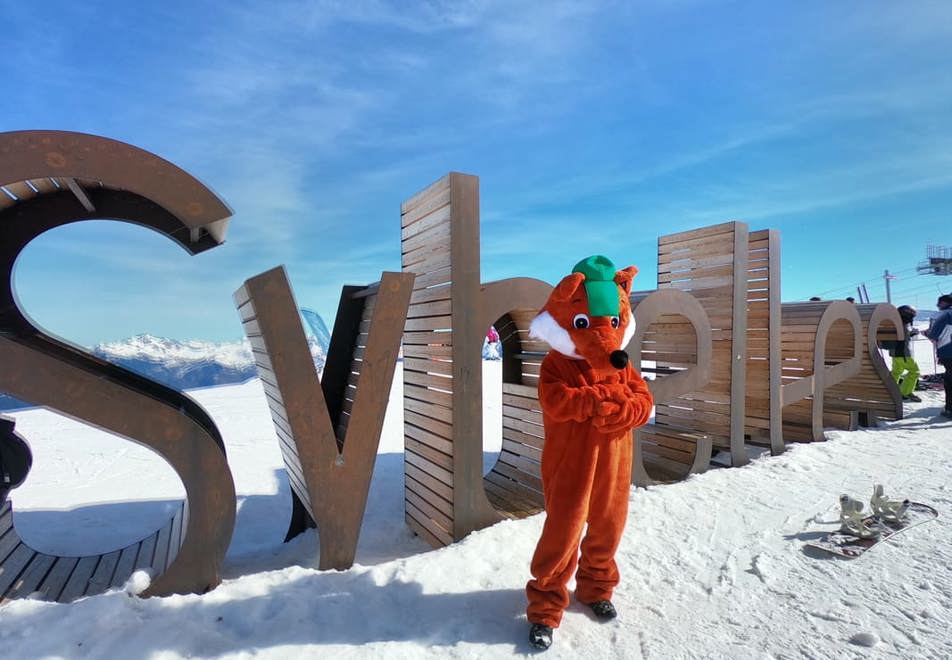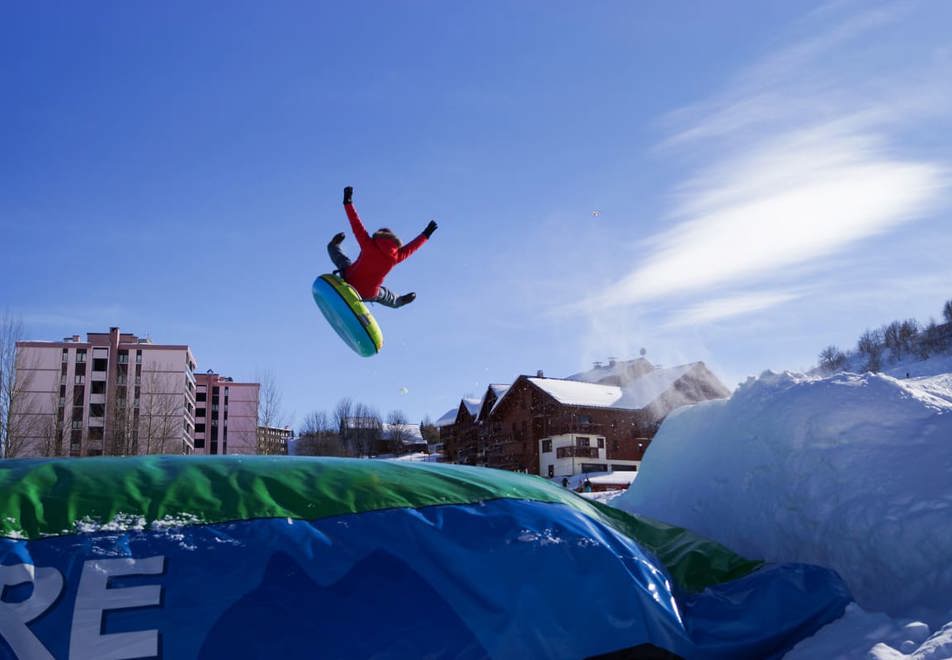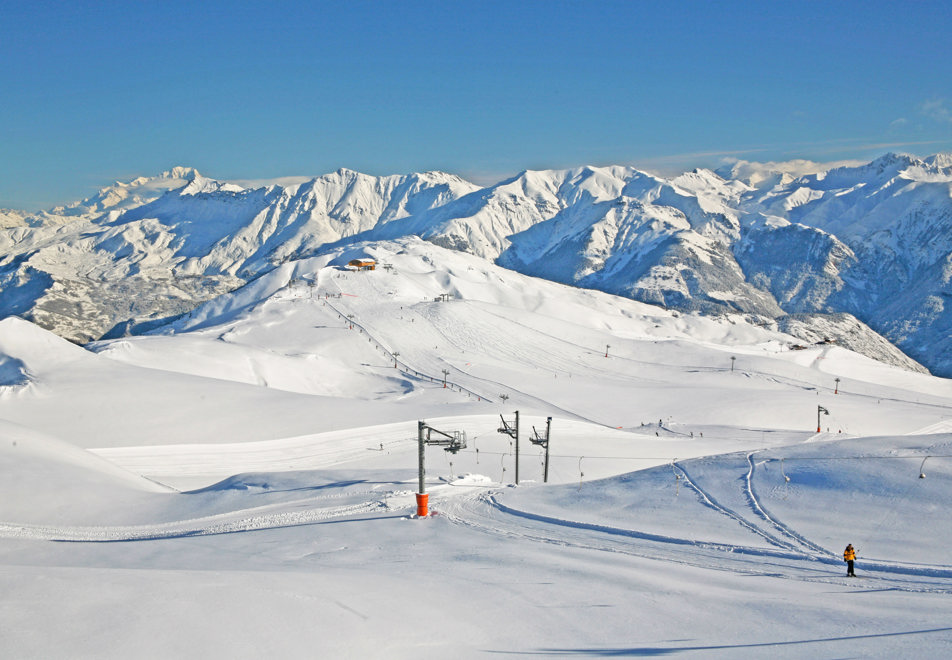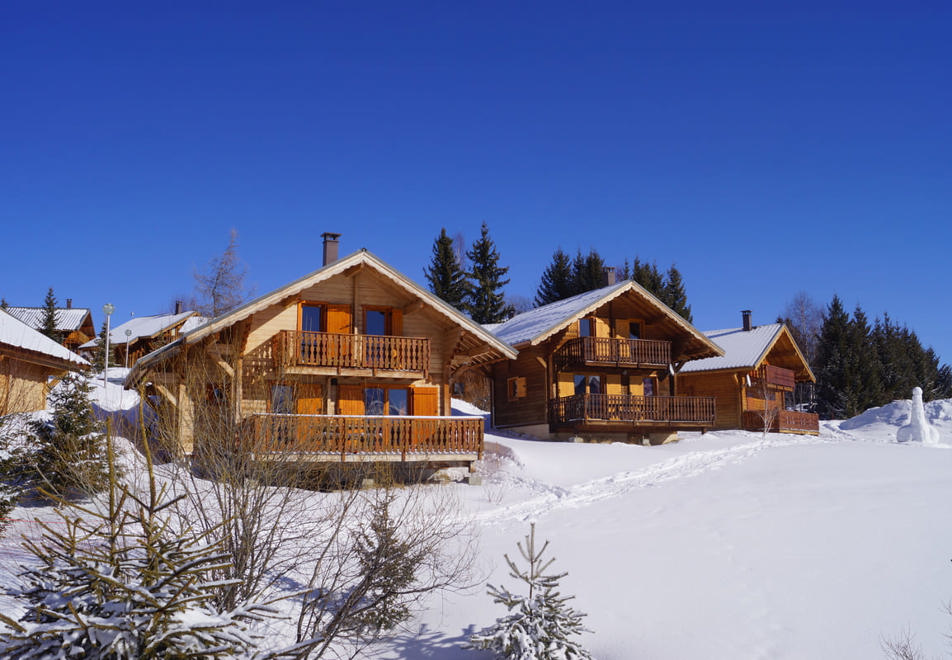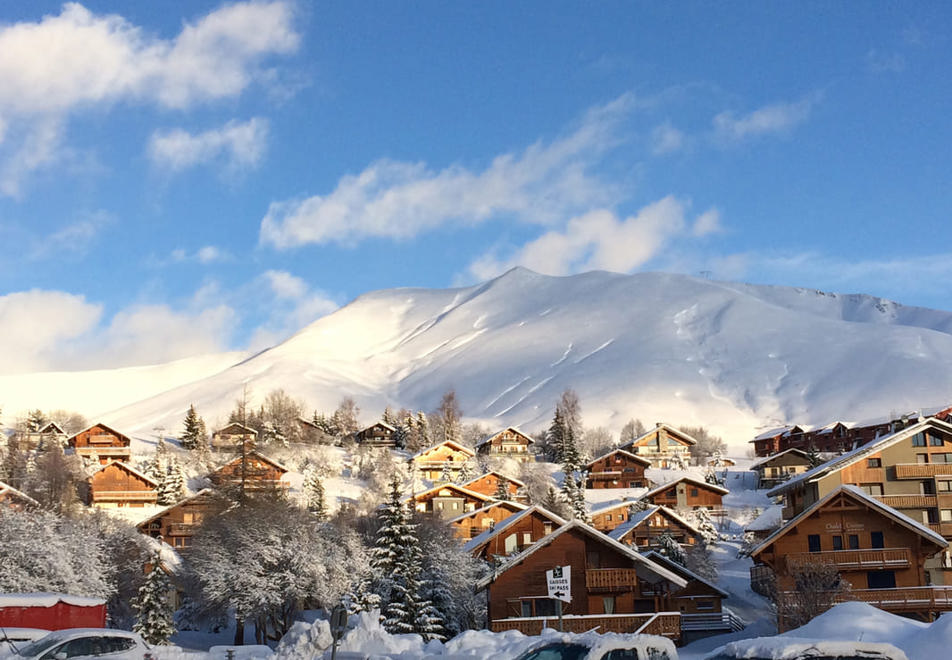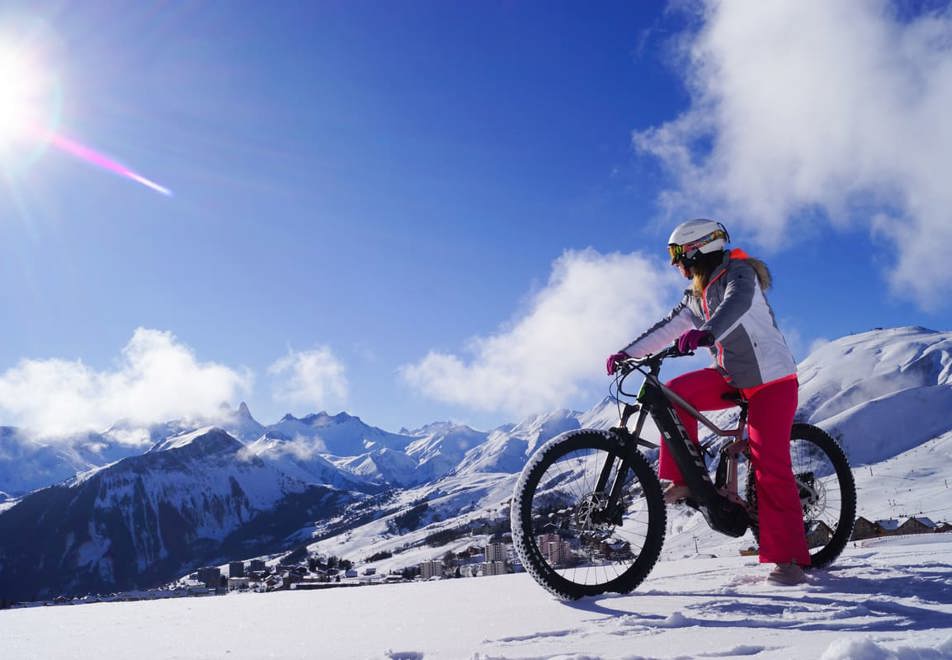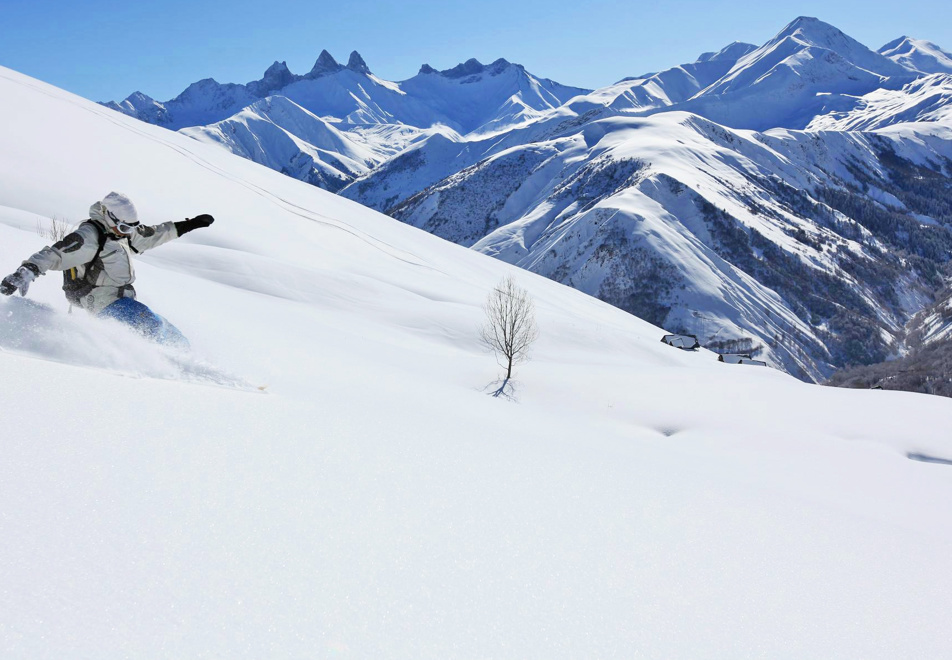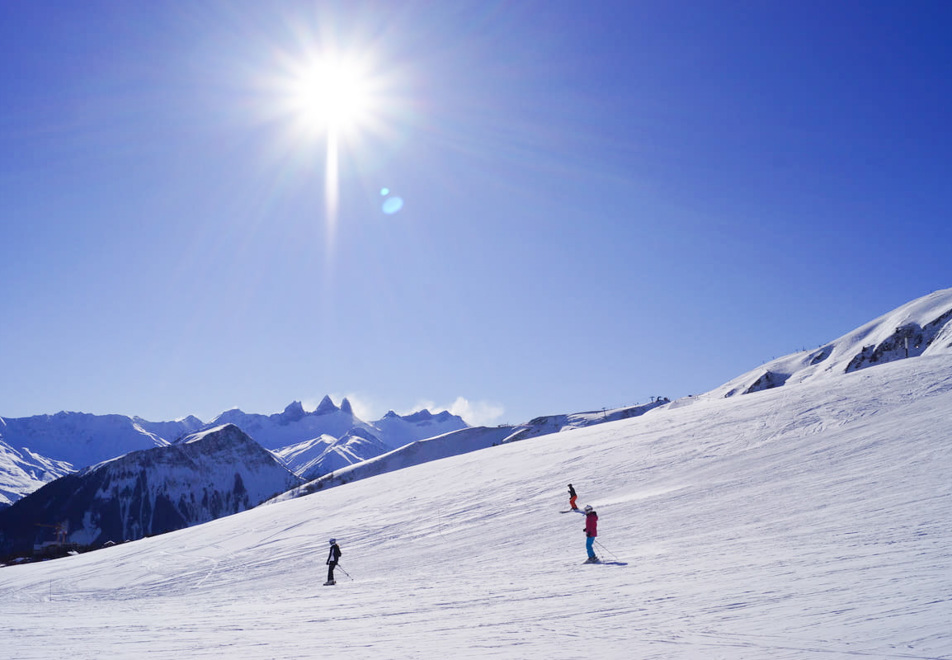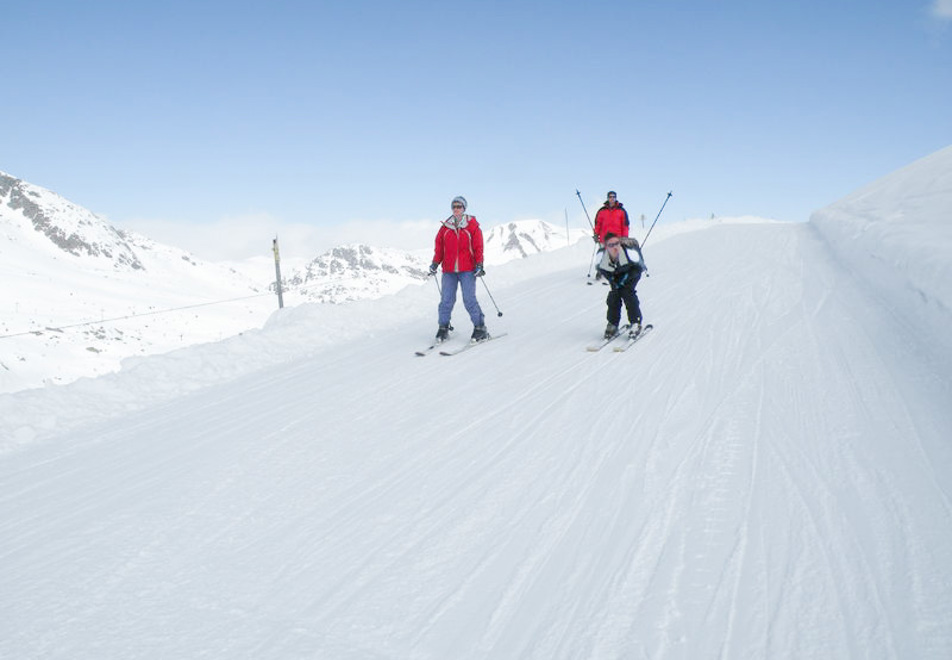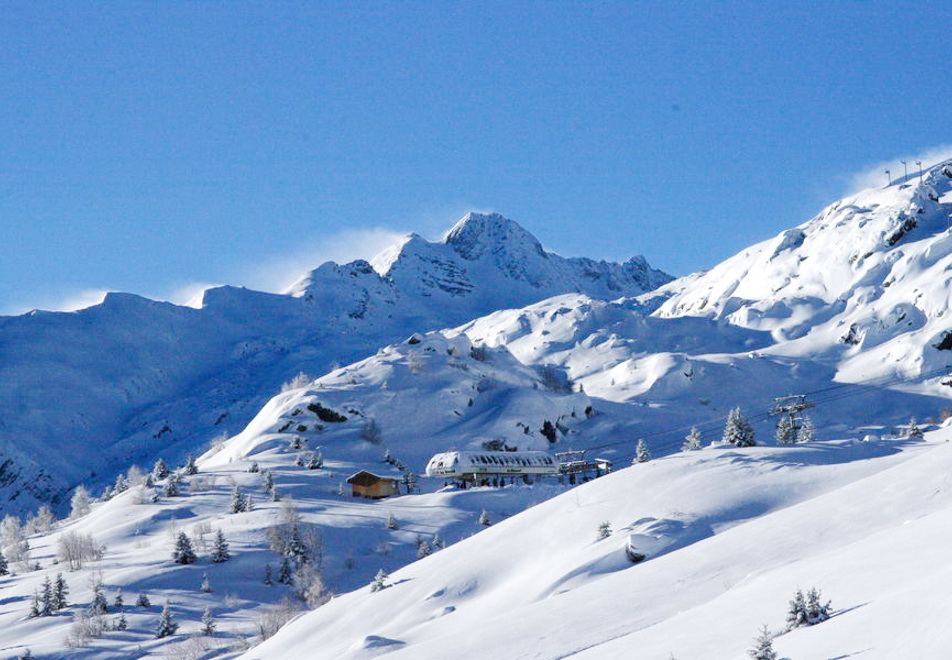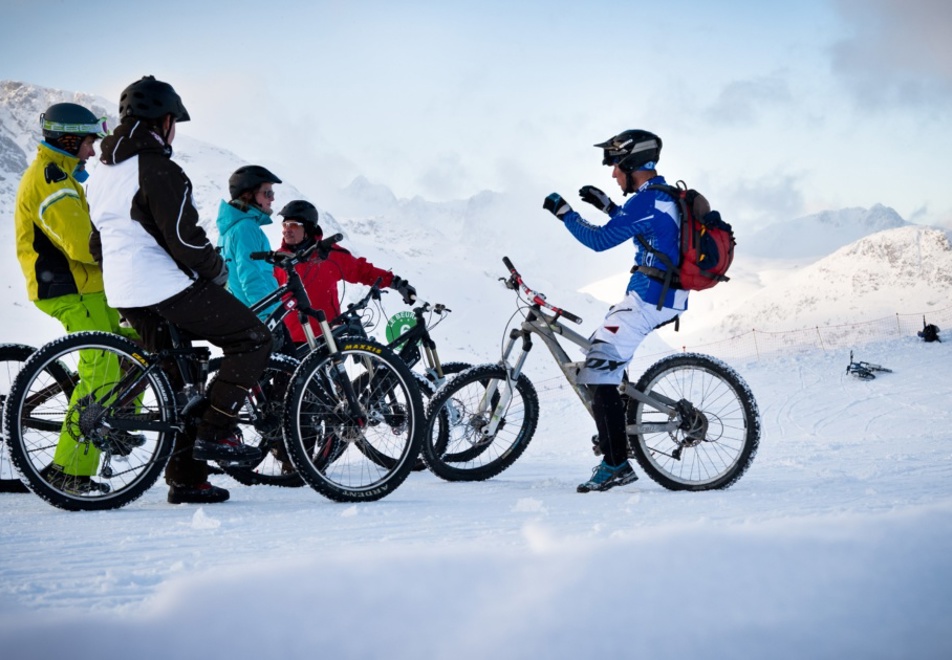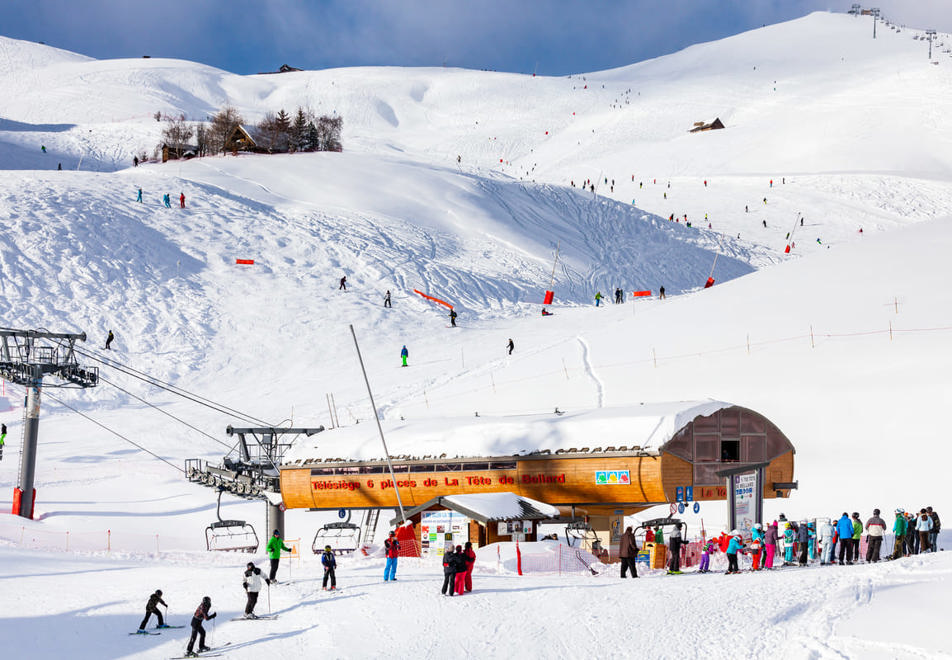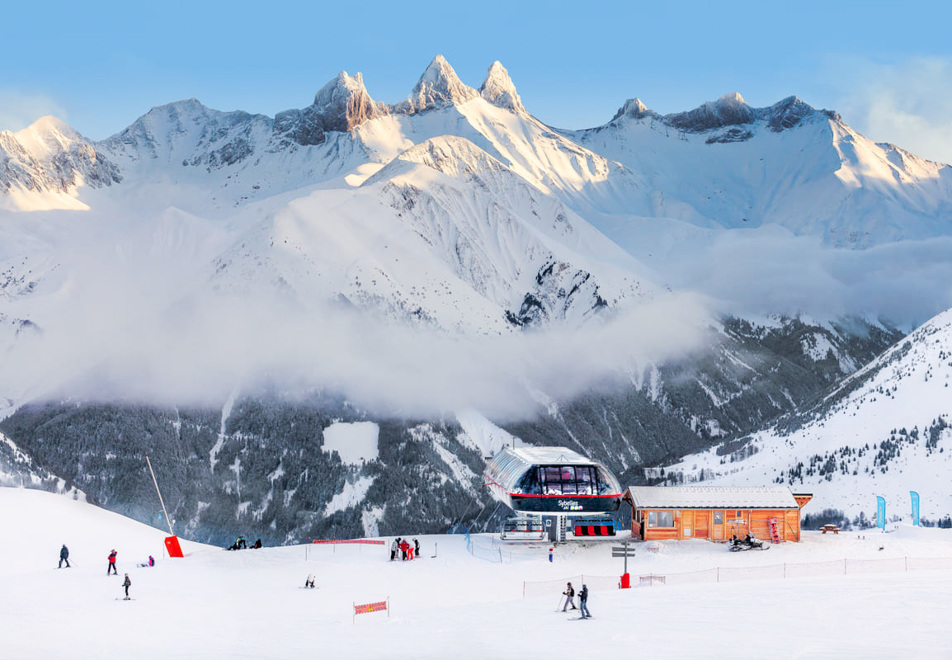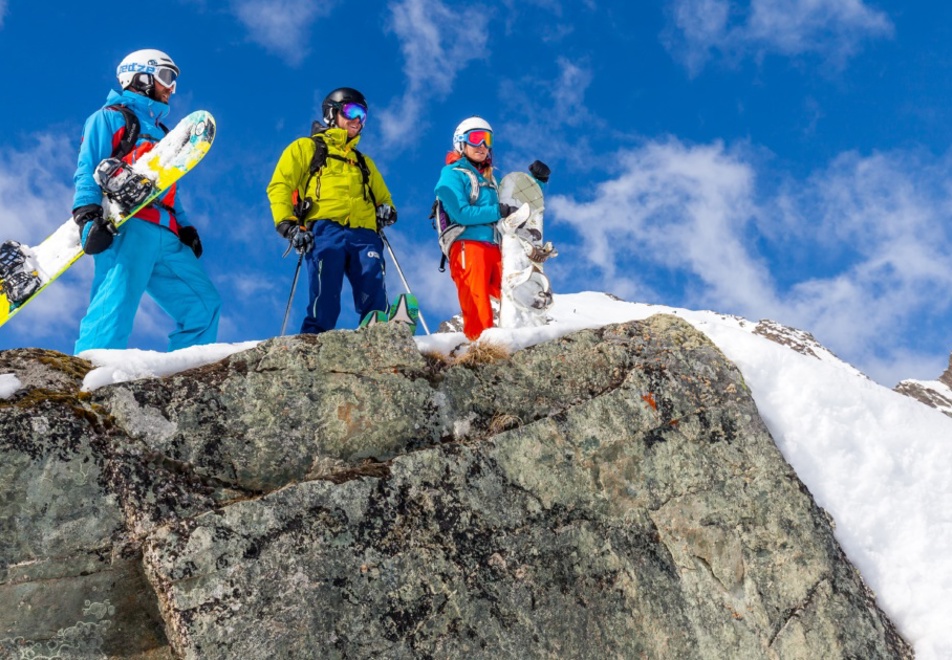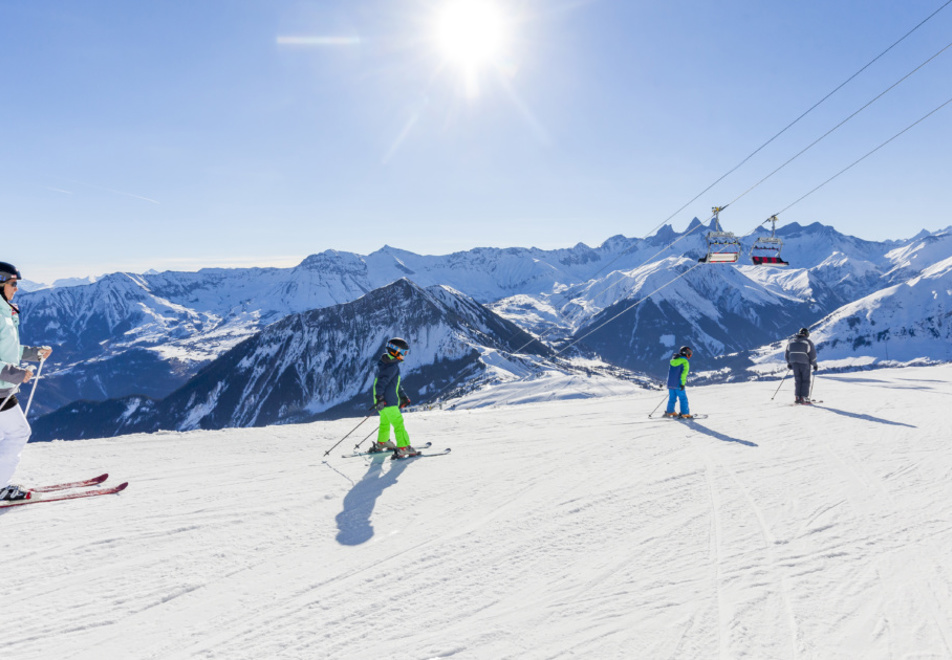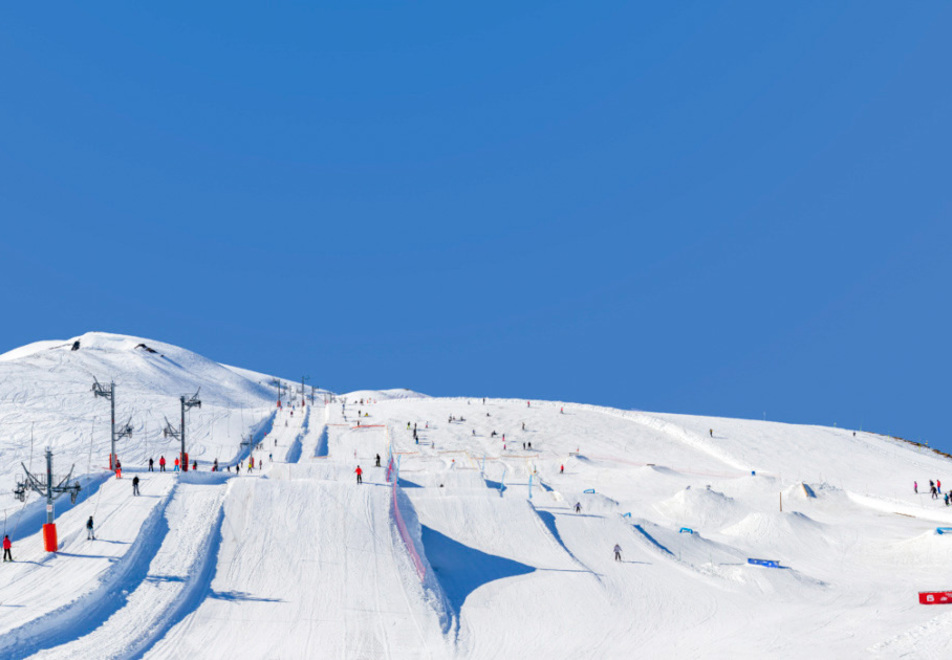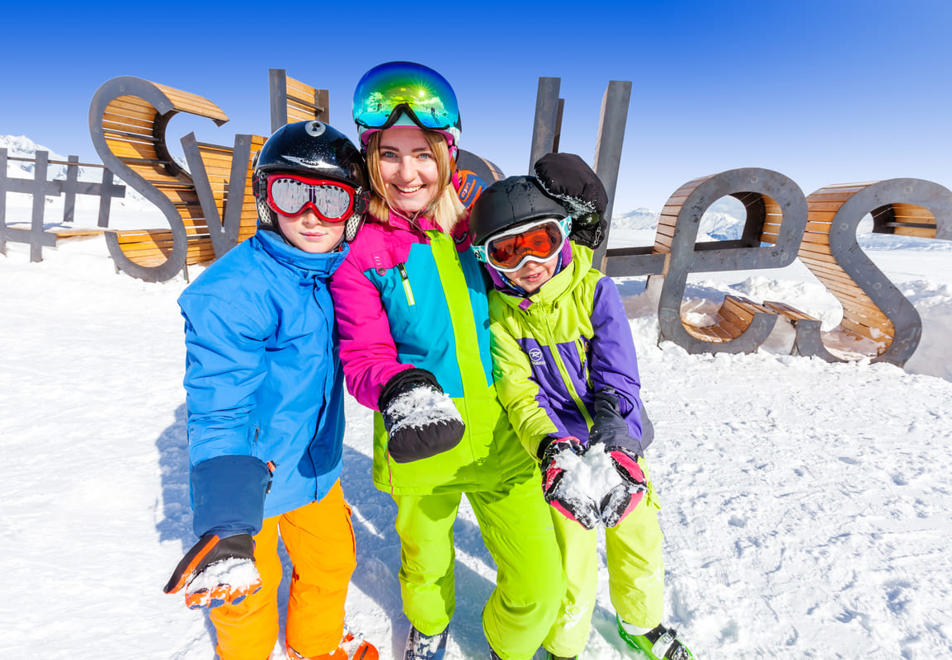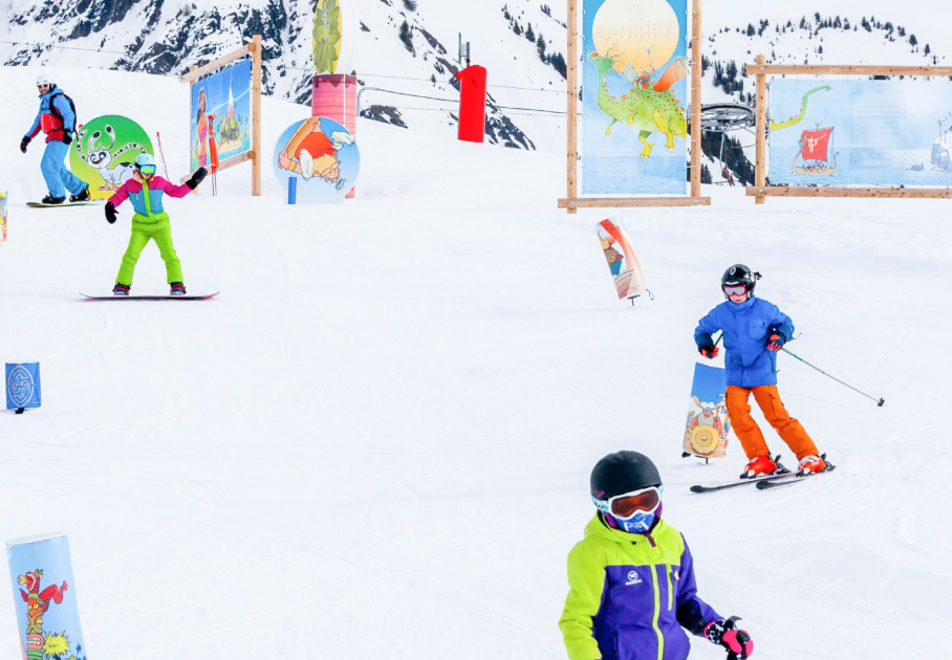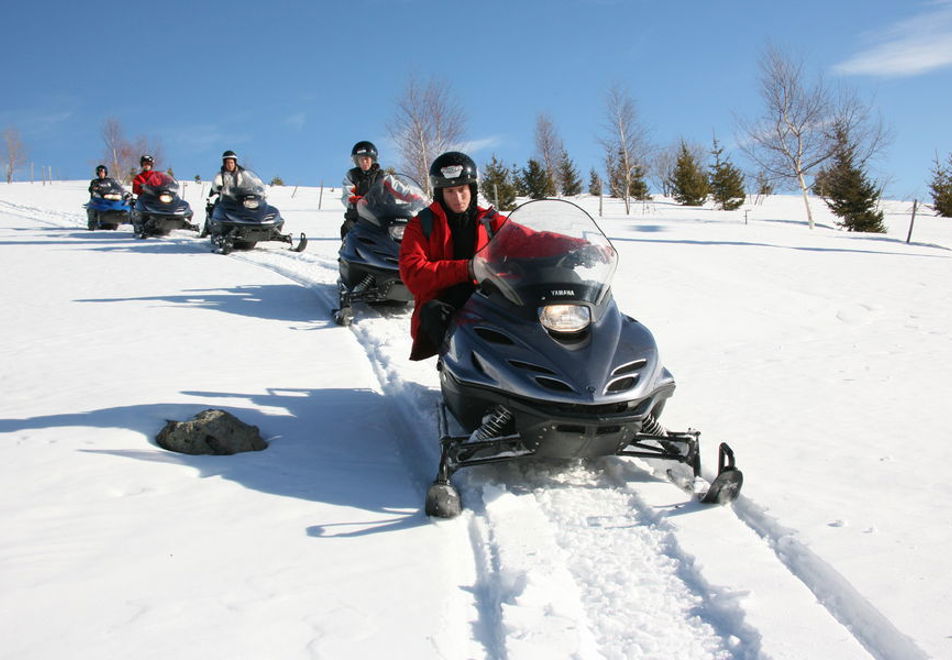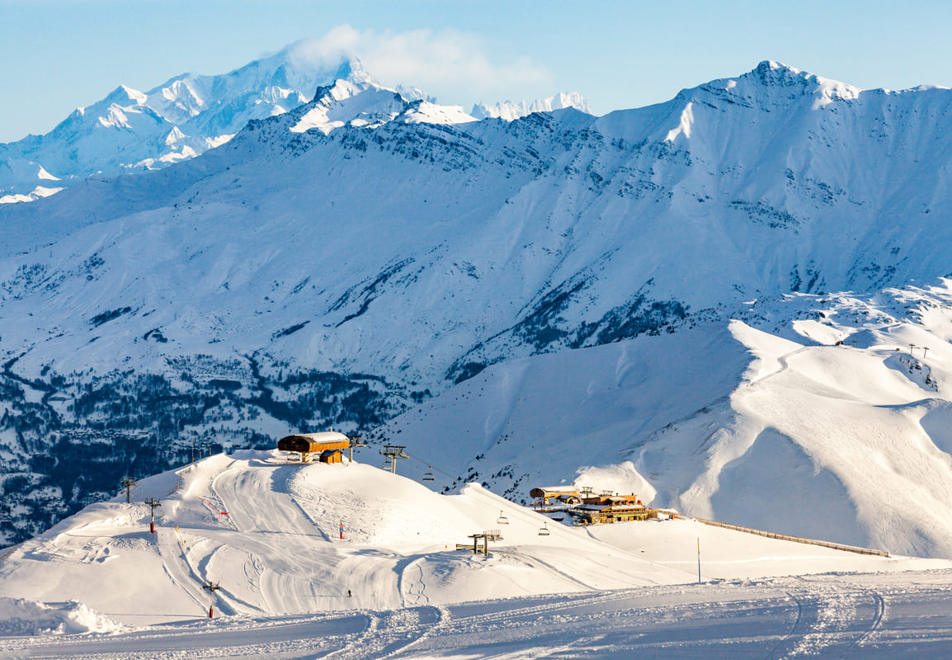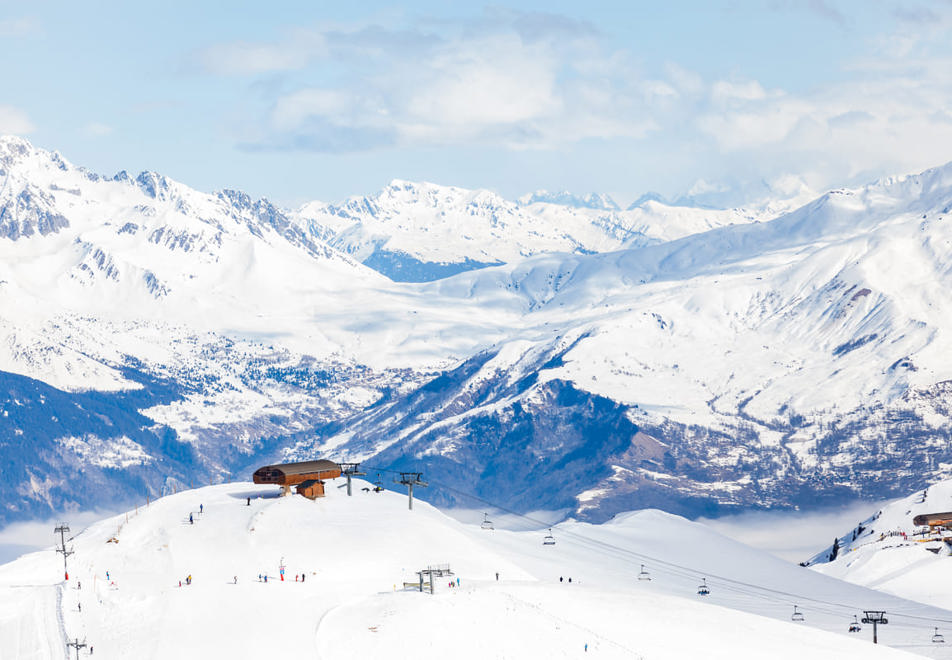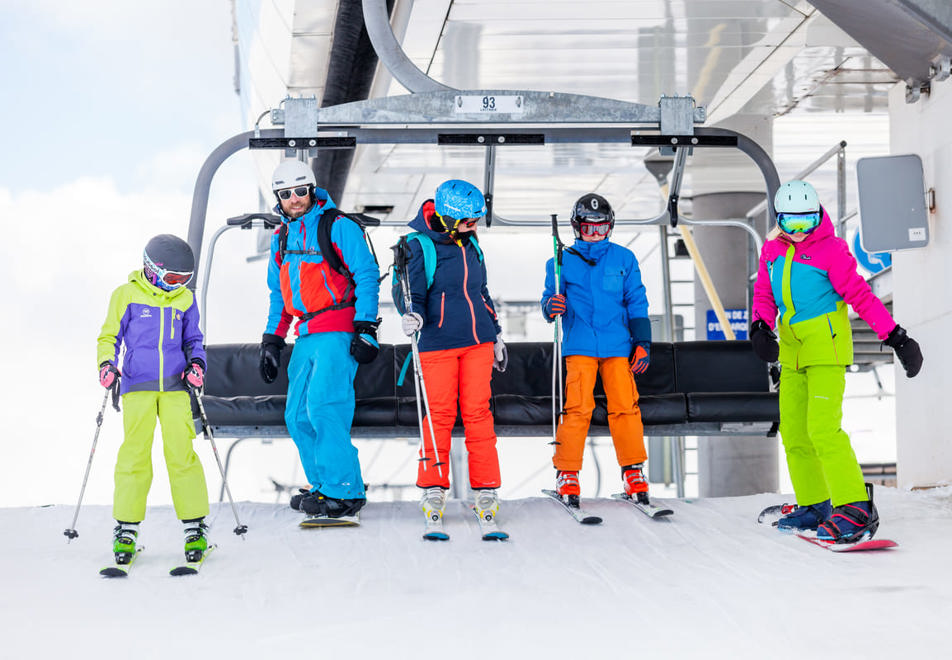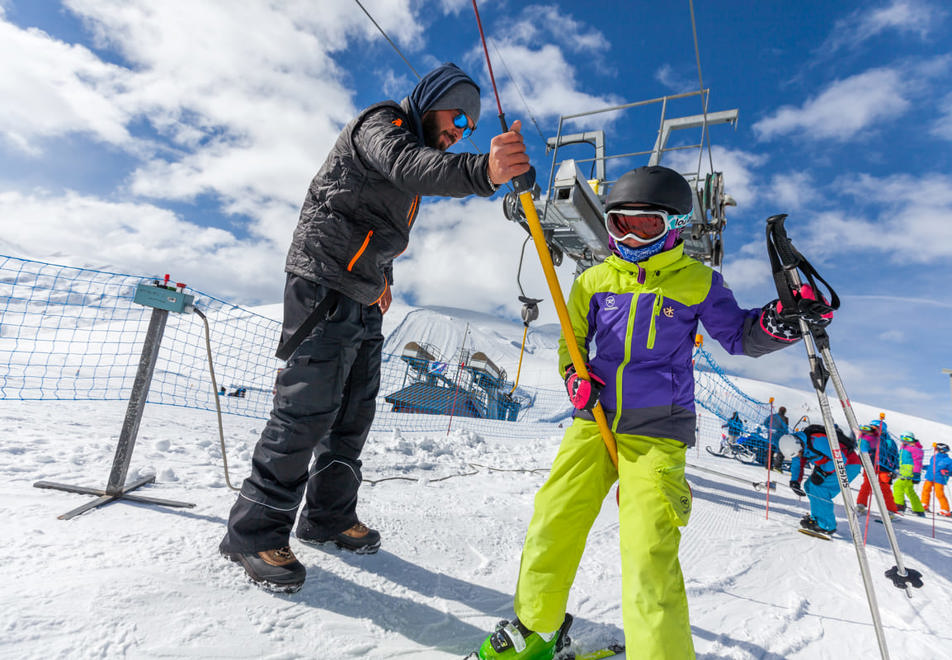 Thinking of skiing in La Toussuire? This small friendly resort offers easy access to the largest ski area in the Maurienne Valley - Les Sybelles with 310km of pistes.
Why La Toussuire Ski Resort?
Easy road access - only 17km from St Jean de Maurienne
Great family-friendly atmosphere
Fully linked to the largest ski area in the Maurienne Valley - Les Sybelles
La Toussuire Resort Information
La Toussuire in the Maurienne Valley has grown since the 1960's in a panoramic mountain setting, located on a plateau with vast amounts of sunshine. It is predominantly modern, with a car-free main street lined with controversial style buildings. The resort has now spread in complete contrast with recently built wooden chalets. As one of the central resorts of the Sybelles network, it is highly recommended for families.
La Toussuire is a friendly family resort, good value for money and uncrowded, with safe and snow-sure slopes.
The ski area has grown, but the village remains as friendly as ever. With a 360° panorama, an exceptionally sunny location, the people of La Toussuire have always known how to transmit their joie de vivre through their warm and sincere welcome. La Toussuire is the birthplace of Jean-Pierre Vidal, the Olympic slalom champion and gold medallist at the Salt Lake City Games in 2002.
Read Gillian Thomas' review of the Les Sybelles area and her stay at La Toussuire on The Foody Traveller. 
Les Sybelles Information
Six unusual ski resorts untouched by mass tourism in 2003, under the name of Les Sybelles, now make up one of the most recently connected ski areas in France. It's also the 4th largest in France.
Ski greener - always aware and always committed to a more sustainable future, Les Sybelles have entered into a partnership with EDF to source exclusively renewable energy. All energy requirements for the production of artificial snow and the operation of the ski lifts will be covered by the supply of "green" energy coming exclusively from hydraulic dams and certified 100% renewable.
Le Corbier, Saint-Sorlin-d'Arves, Saint-Jean-d'Arves, La Toussuire, Saint-Colomban-des-Villards, Les Bottières: 6 individual resorts linked by the central peak of Ouillon with an altitude of 2,431 metres.
By the start of 2022, almost €35 million will have been invested in Les Sybelles ski area. The goal is to improve inter-valley links and offer ever more freedom, comfort, and speed to skiers, through creating, growing, and securing the slopes, extending the artificial snow network, and building new ski lifts. Three new ski lifts will complete the ski area: - a new fixed-grip chairlift in La Toussuire was ready for winter 2019. - 'Le Gaston Express', a detachable chair lift in Le Corbier for winter 2020 and the opening of a cable car in the Saint-Sorlin-d'Arves sector for winter 2021.
Les Sybelles has 1 AOP (recognised local product) - Arvan Valley's Beaufort cheese. It was a Bronze medal winner at the Concours Général Agricole in 2019. A 'Made in Les Sybelles' product called The Sybelles Bulles - is a 2015 special vintage AOP sparkling wine, produced in collaboration with Philippe Viallet, one of the best wine producers in Savoie.
LA TOUSSUIRE AND LES SYBELLES SKI AREA
The village's own 55km ski area is now fully linked into the giant Sybelles circuit which offers an impressive 310km of pistes above the villages of Le Corbier, St Sorlin d'Arves, St Jean d'Arves, Les Bottières, and St Colomban des Villards. The skiing here is suited to all standards and snowboarders have the choice of two terrain parks. The resort has 12,000 tourist beds and allows you direct access to the Sybelles network.
Find out about the linked ski area of Les Sybelles in our Les Sybelles resort guide.
La Toussuire is located on a large plateau that offers a panoramic view. The snow, sunshine, slope orientation and position in an arc around the station are definite assets. The first ski lift was installed in 1936, and since then, the lifts and trails have been subject to continuous improvement. At the base area, there's space dedicated to beginners, helping to give confidence to people learning to ski. From 1750 to 2400m, both novices and experienced skiers can devote themselves to the joys of skiing, surrounded by vast snowfields.
La Toussuire is fully linked with the Sybelles ski domain, the largest in the Maurienne Valley, with 310km of piste and six resorts (the fourth largest ski domain in France). Other resorts include St Sorlin d'Arves, Les Bottières, Le Corbier, Saint-Jean d'Arves, and Saint-Colomban.
Les Sybelles (a clever play on words – it's based on "Les Six Belles" – the "six prettiest" – resorts!)  is a huge ski area with two snow parks including thirty modules, an Arvapark, ski routes for hiking, cross-country skiing and snowshoeing, sleigh rides, snowmobiling, and "baptêmes de neige" flights in a microlight or hang-glider. And let's not forget the gastronomic delights: fondue, raclette, reblochonnade, tartiflette and many traditional Savoyard recipes await you at the local restaurants.
Additional ski fact info, main ski info in resort facts box at top of page (22/23):
La Toussuire only - 55km of pistes, 19 lifts (1 gondola, 9 chairlifts, 9 draglifts, 2 carpets), 36 slopes:
Green slopes: 5
Blue slopes: 19
Red slopes: 11
Black slopes: 1
LA TOUSSUIRE SKIING
LA TOUSSUIRE AND LES SYBELLES BEGINNERS
Located right next to the Tourist Office, on a sunny vast area of ​​5000m², the Jardin des Neiges was already an excellent place to learn to ski. From 2022, a new snowmaker will ensure the amount of snow needed to build the slopes of different levels. New huts will optimize the organization of the kindergarten and there will be a new 30m long covered magic carpet.
This zone is multifunctional: one area is dedicated to skiing and the second one to sledging. l'Alpaga residence is right by this area.
LA TOUSSUIRE AND LES SYBELLES INTERMEDIATES
Intermediate opportunities can be found in La Toussuire and there are a number of red slopes at La Balme and Les Perrons just above St Sorlin reaching 2600m and higher.
LA TOUSSUIRE AND LES SYBELLES EXPERTS
Over a quarter of the slopes in Les Sybelles are red runs. And there's a snowpark at the top of Le Corbier.
LA TOUSSUIRE

AND LES SYBELLES SNOWBOARDERS

The terrain is suited to beginner and intermediate snowboarders. There is a boardercross with 14 bends and 14 whoops for 1.5km. Available to all levels.
LA TOUSSUIRE RESORT RUNS
The resort runs are a mix of green, blue and red.
LES SYBELLES FUN AREAS
THE SNOWPARK
The Sybelles Snowpark, located at the foot of the Ouillon (along the telescopes of the Torret No. 18 - Saint Sorlin d'Arves ski area), is designed for mad riders freestyle. 
The snowpark is composed of:
RED LEVEL:
4 tables
1 Box montée
1 Tbox C gauche
1 Tbox C droite
1 Tbox plat-desc
1 Box double
1 Step Up
1 Pyramide
1 Trp JIB
1 Hip
BLACK LEVEL:
2 tables
2 tables pro
1 rail montée
A rail Lip
Including 4 lines of descent with woops and bumps, 1 "Shred zone" and 1 "cool zone".

Composition:
1 green line (XS) with 5 woops
1 blue line (S) with 3 bumps (tables)
1 red line (M) with 3 bumps (tables)
1 Shred zone (XL) with 10 modules and 2 bumps
1 Cool area with 4 beginner modules, sun loungers and picnic tables.
BOARDERCROSS
The Les Sybelles Boardercross are located:
On the La Toussuire side (along the Pierre du Turc blue slope) and offers a 1.5km long ski cross circuit comprising 14 bends and 14 whoops, a series of mini-bumps providing incredible sensations
The Mont Cuinat Boardercross in Saint Colomban des Villards offering a 600m dedicated space with 7 banked bends
Beginner of winter sports? The new Boarderkid is ready to welcome you at the snow front at Rougemont, offering a 100m dedicated area!
THE FUN VIKINGS RUN
The fun track of the Vikings, located on the blue slope of the Plateau of Saint Jean d'Arves and extended on the green slope of the Escargot, offers playful modules, funny turns and a photo frame for the souvenirs on the theme of the Vikings. All accessible from 4 years old for the pleasure of young and old.
SNOWPY MOUNTAIN
Snowpy Mountain is the play area of ​​La Toussuire for children. This area is also embellished with a chairlift "Les 2 Croix" supported by the ski lift "Chamois" to facilitate and smooth traffic around this new area. 3 areas to discover:
Relaxation zone (Snowpy Relax) - hammocks, cabanas, deckchairs, swings and picnic tables for a family break. A giant sculpture of Snowpy, the crazy white rabbit, will be the point of attraction of the area,
Mini KL track (Snowpy Speed) - the mini KL (Kilometer Launched) for family downhill records. From the totems of departure to the arrival signal, you will enjoy racing and know your speed with the LED display,
Fun track full of activities (Snowpy Stars Camp) - the fun way to ski like a star! A slope full of experiences with many funny modules: a fired portico, a TAP hand, an arch, chimes, rotating hands and Snowpy figurines everywhere.
FREERIDE PISTES
The ski area Sybelles offers freeride areas. These are identified tracks, safe and ungroomed for all lovers of powder skiing and addicts of the ride in nature areas. Rendez-vous side Saint Sorlin d'Arves – Bartavelle slopes, Perrons Bas and Perdrix.
LA TOUSSUIRE CROSS-COUNTRY SKIING
Divided between La Toussuire and Le Corbier, the 23km of cross-country skiing pistes are open to everyone. The pistes are secured.
La Toussuire ski hire & lift passes (pre-bookable)
Pre-book your 6 day+ La Toussuire ski hire and/or La Toussuire lift pass with Peak Retreats.
To download the ski extras form see 'Helpful links' further down the page. Please note that prices are for indication only. They will fluctuate based on Euro/£ exchange rate. Please call us for the latest prices.
Other lift passes are available to buy in the resort such as half or full-day passes (for those who only wish to ski the odd day) or one-use lift passes for pedestrians. Some resorts also offer specific beginner area passes and cross country passes.
Free access lifts:
Free access to Espace les Lutins (N°1 et 2),
Free access to beginners area, téleski les Cabris (N°18).
La Toussuire group ski school (pre-bookable)
Pre-book your La Toussuire ESF ski school with Peak Retreats. Find out more about Peak Retreats ski school
Ski school for children is available to book from 3 years to 20 years, in La Toussuire, with Peak Retreats. 3-5-year-olds will go into the Piou Piou lessons. Children can learn to snowboard from 9 years+.
To download the ski extras form see 'Helpful links' further down the page. Please note that prices are for indication only. They will fluctuate based on Euro/£ exchange rate. Please call us for the latest prices.
La Toussuire private lessons (not pre-bookable)
Private lessons with an instructor can only be arranged directly with the ESF ski school. Peak Retreats cannot pre-book these. Private lessons are usually around €40-60 per hour (depending on resort, time of day and period) and becomes cheaper the more hours you take and the more people you have to share the hours with i.e with family members or friends. Some resorts insist on a minimum of 3 sessions to be booked at once.
Contact ESF La Toussuire for private lessons - 0033 479 56 73 12
---
La Toussuire childcare (not pre-bookable)
Childcare from 6 months-12 years (non-skiers)
From 6 months to 2.5/3 years, from 2.5/3 years to 6 years and 6 to 12 years (no ski).
In the heart of La Toussuire, 'La Ruche' creche and leisure area is a place dedicated to children and families. Here, children and adults alike are buzzing around activities of awakening, games and discovery of nature.
Please contact La Ruche direct as we cannot pre-book this kids club - 0033 479 83 00 68.
It is advisable to book before you go and in good time as spaces get filled quickly, especially in Peak times. A childhood vaccination record will be needed.
---
Babysitters (not pre-bookable)
A list of babysitters is available from the tourist office.
Top snow activities to do in La Toussuire
Please note Peak Retreats do not book any activities and most activities are payable.
Water slide ski
Come and discover the waterslide. 30-meter dash and a pool of ten meters to cross ski or snowboard.
The "big airbag"
The "Big Air Bag" area (summer and winter) is accessible by ski, snowboard and rubber ring at the Sensation Space of the Snow Front.
Microlight flights
Microlight flights above "Les Sybelles" ski area.
Two access:
- Microlight piste
- Microlight piste for skiers in Le Corbier ski area (blue slope "La Grande Vadrouille")
Pedestrian and snowshoes paths
Divided between La Toussuire and Le Corbier is 50 km of pistes dedicated to pedestrians and snow trekking. Secured paths.
Initiation to speed riding
The aim is to ski with paragliding support. You are free to ski, sustain, leap or fly. With the paragliding, you can play with the relief.
Whether it is to discover the activity or really teach yourself speed riding and become autonomous, the Sybelles ski resorts are ideal places.
There are ideal slopes without any trees or obstacles, to discover the activity and progress.
You can progress really fast if you are a good skier or a good paraglider!
Equipment is furnished, except skis. Free Ride skis are recommended (avoid short skis).
Fondue in Igloo
First, the approach walk: on the edge of the Eriscal lake, under a starry sky, a luminous path leads you to the igloo where a warm, golden glow escapes from the door.
There are cushions on the snowbank and shawls for the chilly ones. The atmosphere is fresh but really nice. The exit of the igloo is still an enchantment: under the starry vault, the snow sparkles on the lake. The station, in the background, is illuminated and the ballet groomers on the mountains hypnotize.
This ephemeral restaurant is subject to sufficient snow to build the igloo.
Night skiing
Night skiing on illuminated slopes!
Sledge run
Safe sledge piste, with free conveyor belts which made it easier to go up slopes.
"Les Lutins" Fun zone is a perfect place to start skiing. Two conveyors lead the kids and their parents to easy slopes. Free access. If the snow conditions allow it, you could enjoy "Le Tubing", 170m of non-stop descent, safely.
Snow groomer ride
Come for a 20 minutes session of snow groomer discovery! Daily in the evening.
Introduction to dogsled driving
You will take the place of the musher and will drive a small team of 3 or 4 dogs.
Booking is necessary.
After a few instructions and after you are familiar with the equipment and the dogs, you will go with the musher at the heart of Les Sybelles domain through wonderful landscapes.
Dog sledging in winter
Go for a ride, set up in the dog sledge, and let yourself go with a team of around 10 dogs. You will discover a sweet adventure and the organisation of the dog's work.
Snowmobile Rides
Discover La Toussuire resort by snowmobile every night.
A guide will lead you on a path chosen for its technical and aesthetic attributes.
Activity opened to all, no need of a driving licence.
Compulsory helmet provided. A few minutes are dedicated to controlling and driving recommendations and then you will drive behind the guide.
Snowmobile for children
Snowmobile for children on a closed track. From 6 to 13 years old
The instructor teaches the bases to your child. Then, he can drive on the track for 5 or 10 minutes. They wear a helmet and the snowmobile is equipped with a device stopping the engine in case of fall. Speed is limited to 25km/hour. Every evening.
Please note: All the above information is for information only. For the most up-to-date information please visit the resort tourist office website. All activities will be in local currency (€ Euros) and are bookable and payable locally in resort. See www.la-toussuire.com
Top activities to do in La Toussuire
Please note Peak Retreats do not book any activities and most activities are payable.
Natural ice-skating ring
Don't miss the opportunity to skate in La Toussuire on one of the last natural ice-skating rinks.
Natural ice-skating ring of 800m2.
Helmets are provided. Gloves are necessary, hat and socks are strongly recommended. Daily.
Kids playground at le Chaput
Slide, swings, games on spring in a kids playground. Composting toilet.
The playground is accessible to children from 2 to 6 years old, under an adult responsibility.
Zipline
Treat yourself to a unique and unforgettable experience. For thrill seekers!
Get going full out and slide from 150 metres...
Two-seater paragliding for children
Enjoy a two-seater flight every day on appointment and without any knowledge of the activity.
You will need good shoes, a windcheater and clothes fitted with the weather of the day. We have specific equipment for children. From 5 years old
Maiden paragliding flight
Maiden paragliding flight is possible without any knowledge of the activity.
You will enjoy the flight and, if you want, discover the bases of control.
You will need good shoes, a windcheater and clothes fitted with the weather of the day.
RC air insurance and an individual insurance are included.
The duration depends on the activity you choose.
Bowling
Enjoy the best of the bowling and relax in our modern bowling, with a friendly atmosphere.
Our 6 lanes welcome you for your desires of strikes and spares.
It is all equipped with gates for children to have fun just as much as the adults! At nightfall, the bowling changes colour that turns into black light.
Players and spectators can have a drink at the bar and play pool, table football, or darts.
The bowling is equipped with 3 giant screens to follow all the sports events. When it is sunny, enjoy our terrace of about 30 seats.
Cinema
Come to the cinema l'Igloo to discover the new films (in French)
1 to 3 sessions per day. 3D equipment 250 seats
Seats for disabled persons
Please note: All the above information is for information only. For the most up-to-date information please visit the resort tourist office website. All activities will be in local currency (€ Euros) and are bookable and payable locally in resort. See www.la-toussuire.com
La Toussuire Resort News & Events 2023/24
News:
Events: 
16th-17th December 2023 - come and celebrate the 20th anniversary of Les Sybelles with a festive DJ set at Ouillon
21st December 2023 - meet Father Christmas on the slopes at Ouillon
28th December 2023 - Festi'kids
30th December 2023 - giant oyster bar and Sybelles bubbles tasting at 2400m
13th-14th January 2024 - Festival des Sybelles, 2 festive days to have fun at 2400m alt. with a musical stage set up in Ouillon with Mont Blanc as a backdrop. DJ sets on Saturday, pop-rock atmosphere and French variety on Sunday
15th, 22nd, 29th February 2024 + 7th March 2024 - Festi'kids
17th March 2023 - traditional Beaufort cheese making (Beaufort au sommet)
30th-31st March 2024 - Féria des Cimes, 2 days of skiing, rugby and fun! Entertainment, games, fun facilities, kids' tournaments, musical atmosphere and gourmet village
La Toussuire Après-Ski, Bars & Restaurants
La Toussuire has a small selection of welcoming and reasonably priced restaurants including L'Ancolie and L'Alpage which serve traditional cuisine. At lunchtime and for happy hour drinks, the terraces situated on piste front are very popular. Nightlife is fairly quiet though there are a few bars and a discotheque.
La Toussuire Mountain Restaurants
Les Cigales
The restaurant is open to all skiers.
1 room (s) Restaurant 
150 seats on the terrace
The Carlines
Restaurant at 2200 m altitude, self service with 360 ° panoramic view of the Massif des Alpes 
Accessible skiers and pedestrians
2 room (s) Restaurant 
300 maximum covered 
300 seats on the terrace
Club Open Air
Disco from 13h to 16h. DJ. Access via TSD6 Tête de Bellard.
Chalet Foehn
Traditional bar and restaurant and Savoyard specialties
La Toussuire Club
Discothèque le Pop Club
Rue du Marché 73300 La Toussuire
From 11pm until dawn
---
La Toussuire Amenities
La Toussuire is served by a range of amenities including doctors, pharmacy, cash point, bakery, cheese shop, mini market, cash machine. There is a shopping arcade Rue Blanche at foot of slopes.
Pharmacy (toiletries and bodycare only) - Commercial centre Rue Blanche
Pharmacy (in Le Corbier), free shuttle  « Le Petit Train »
Utile minimarket - bread, press, local products. Home delivery service available. Closed at lunchtimes.
Sherpa minimarket - raclette/fondue to takeaway, local products, meats/cheeses, souvenirs, press, stamps, home delivery. Closed at lunchtimes in low season.
Getting to La Touissuire, France
By Road:
Driving distance from Calais 954 km (8 hrs 45 mins)
From Calais, take A26 Motorway towards Reims and Troyes, then Dijon, Lyon, then A43 Motorway Exit Saint-Jean de Maurienne. Follow signs to 'Vallee de l'Aran' via the D 926 (17 km from the motorway exit).
GPS: N45,25611°E 6,25686 (Attention: Le Col de la Croix de Fer is closed in winter)
Petrol Station in Le Corbier (3kms from La Toussuire)
By Rail:
Saint-Jean de Maurienne station (22km)
In winter there are scheduled bus transfers from the SNCF rail station of Saint-Jean de Maurienne to the above resorts.
Lyon - Train station directly inside the airport. It takes approx. 1h30 by train from Lyon Saint Exupéry to Saint Jean de Maurienne.
Grenoble - It takes approx. 1h30 by train from Grenoble to Saint Jean de Maurienne.
Chambery - It takes approx. 50 mins by train from Chambéry to Saint Jean de Maurienne.
Geneva - It takes approx. 2h40 by train from Geneva to Saint Jean de Maurienne.
Bus ticket from St Jean de Maurienne to La Toussuire:
At your service on Saturday to facilitate your arrival and departure! Tickets available at Office de Tourisme de Saint Sorlin d'Arves (at least 48 hours before departure). Booking by phone, mail or online.
Airports:
Chambery 90 km from La Toussuire (1 hour)
www.chambery.aeroport.fr
Grenoble 120km from La Toussuire (2 hours)
www.grenoble.aeroport.fr
Turin Airport is 160km from La Toussuire (2 hours)
www.aeroportoditorino.it
Geneva 188 km from La Toussuire (2 hours)  
www.gva.ch/en
Lyon Saint-Exupery 200 km from La Toussuire (2 hours)
www.lyon.aeroport.fr
Public shuttle bus transfers are available from airports
Lyon Airport - La Toussuire via St Jean de Maurienne (www.lys-altibus.com). 
Chambery Airport - La Toussuire via St Jean de Maurienne (www.lys-altibus.com).
Getting around La Toussuire
Free ski shuttles run around the resort for your convenience. There are also shuttles to Le Corbier.
La Toussuire Airport Transfer
For pre-bookable private transfer rates with Peak Retreats, view here. 
---
La Toussuire Opening Dates
La Toussuire is open 17/12/22 - 14/4/23