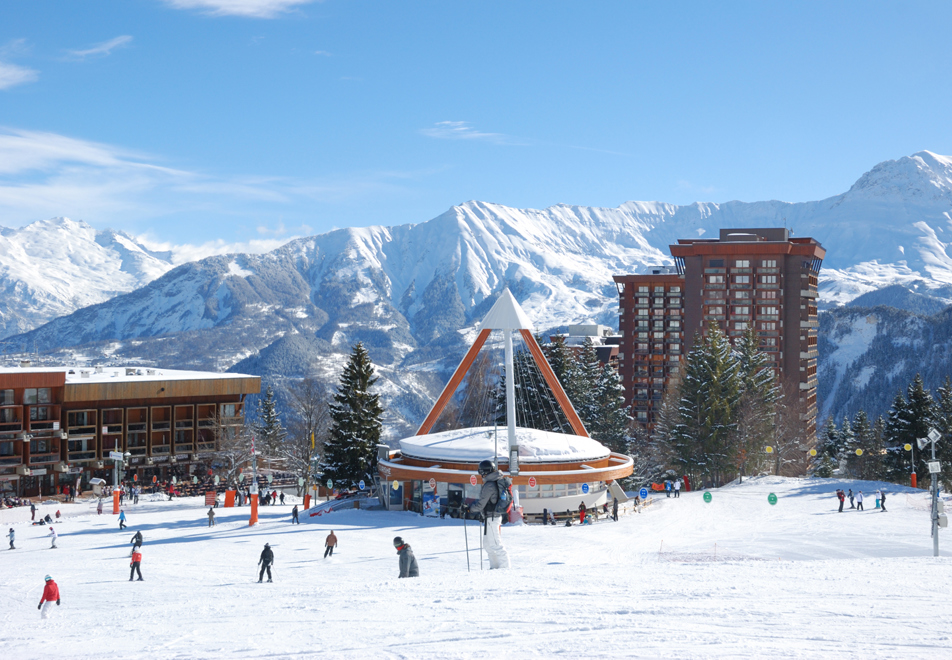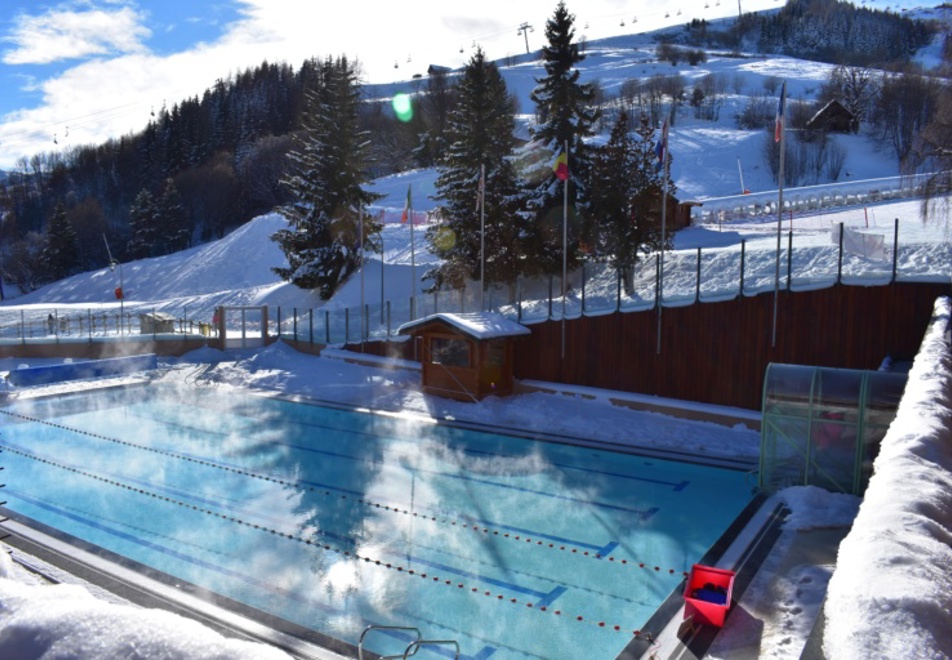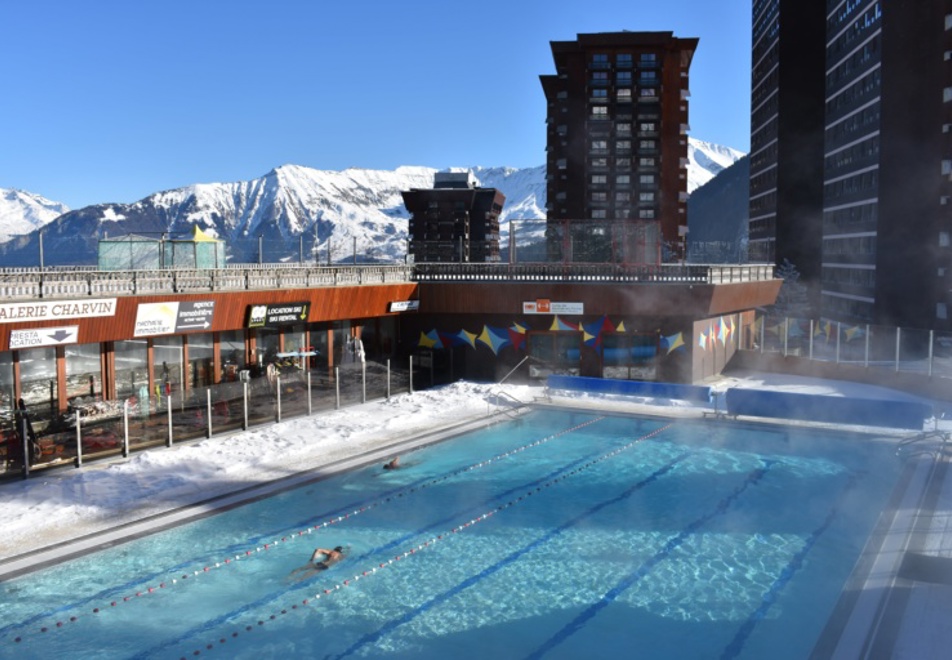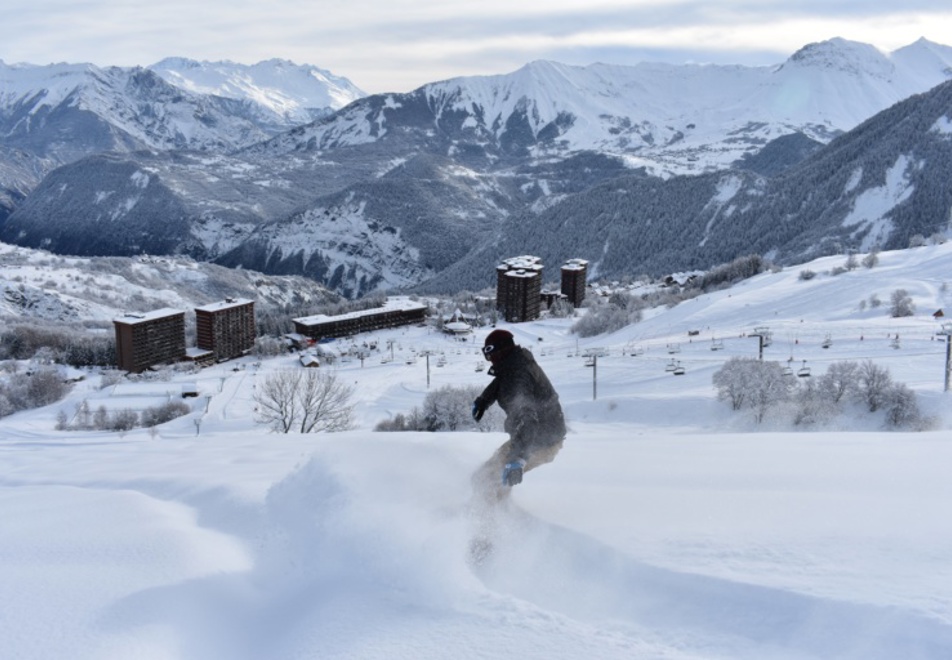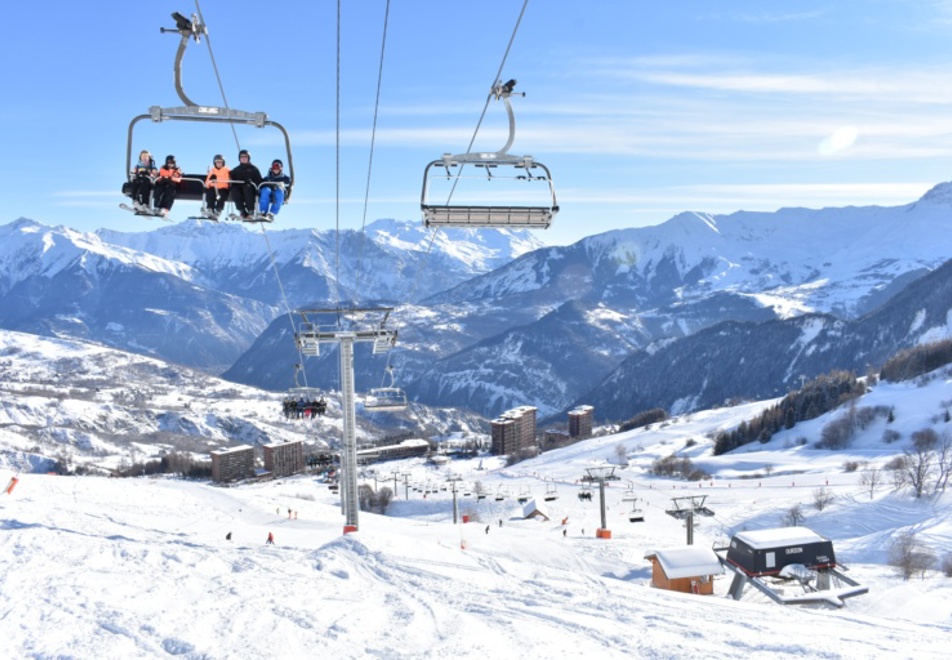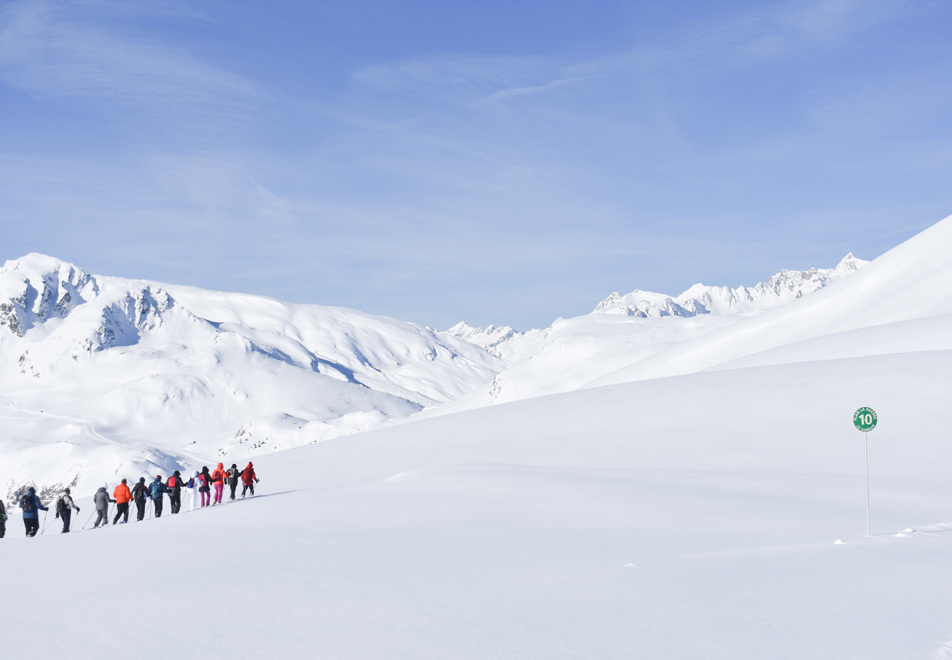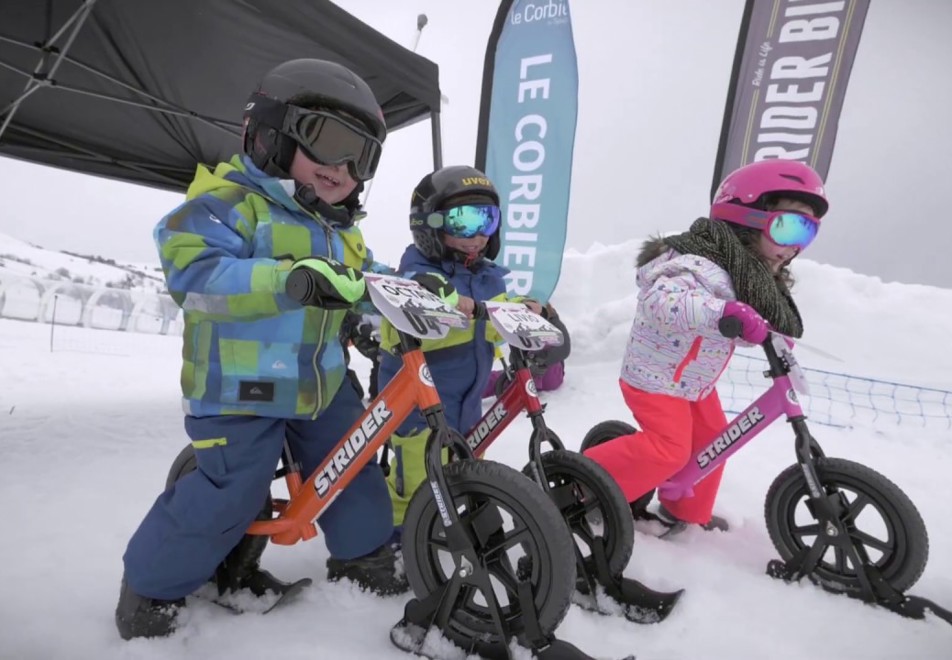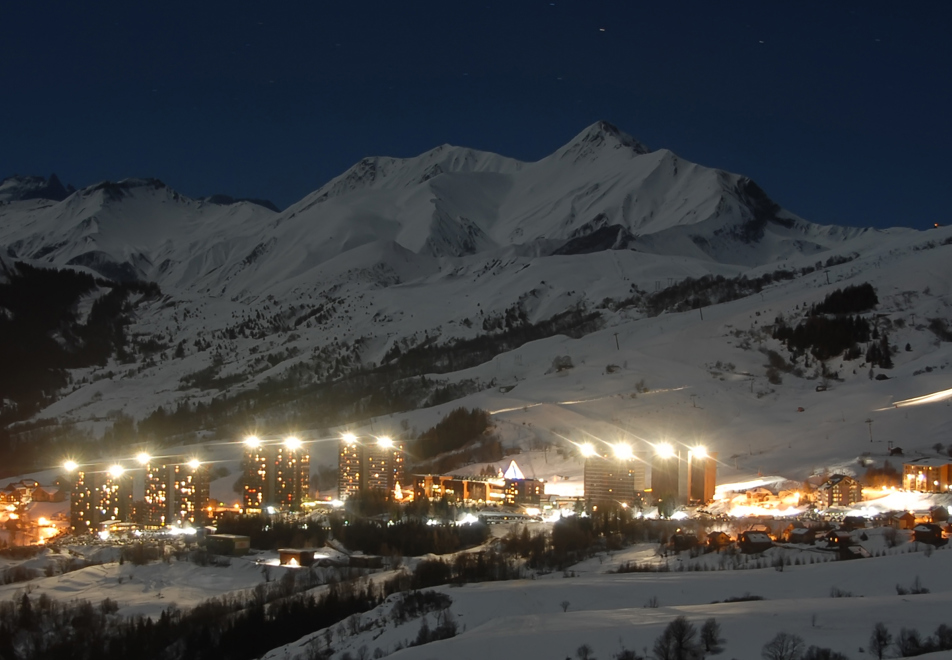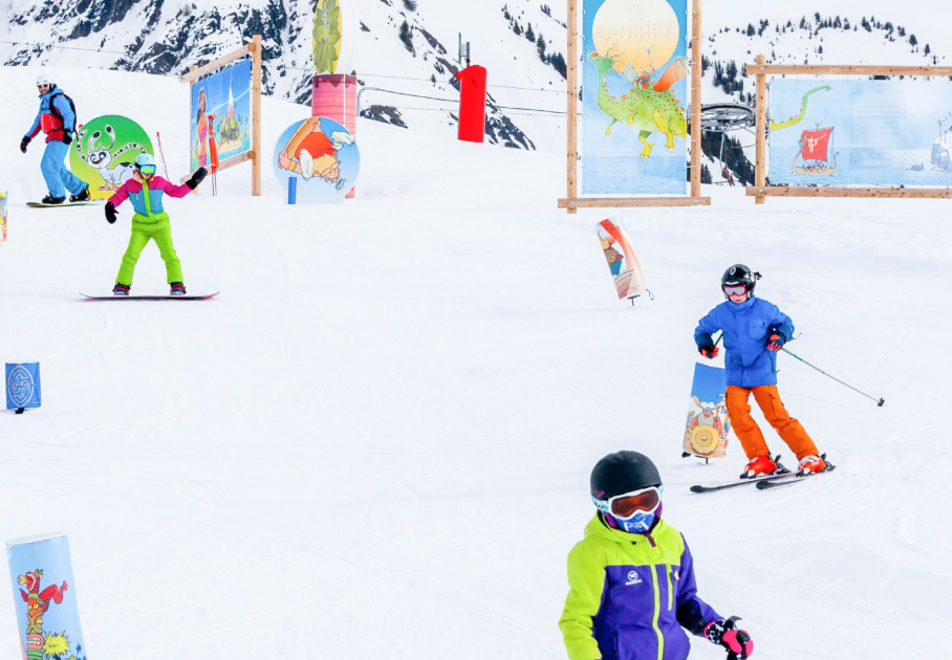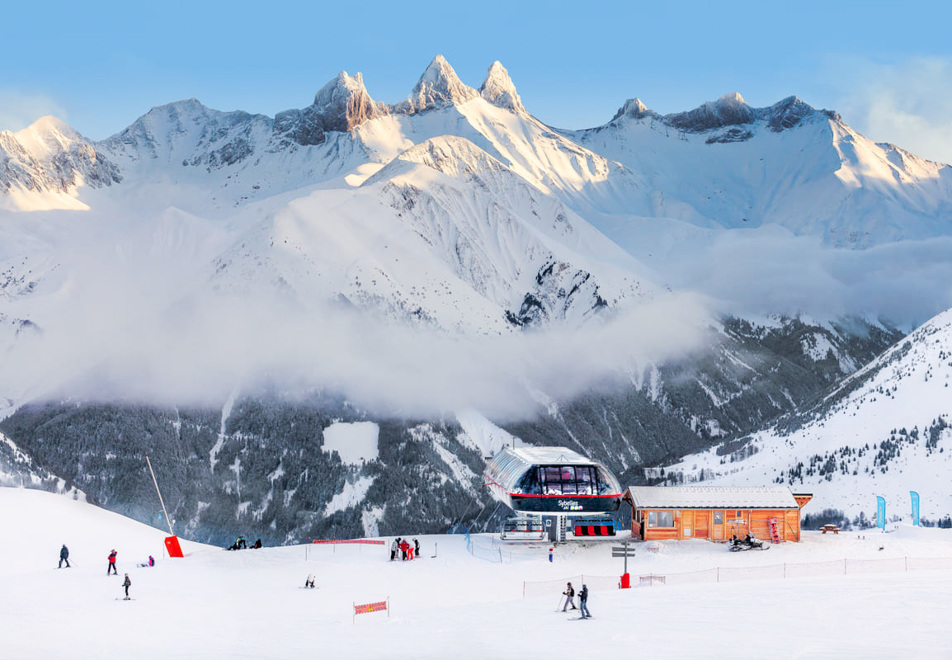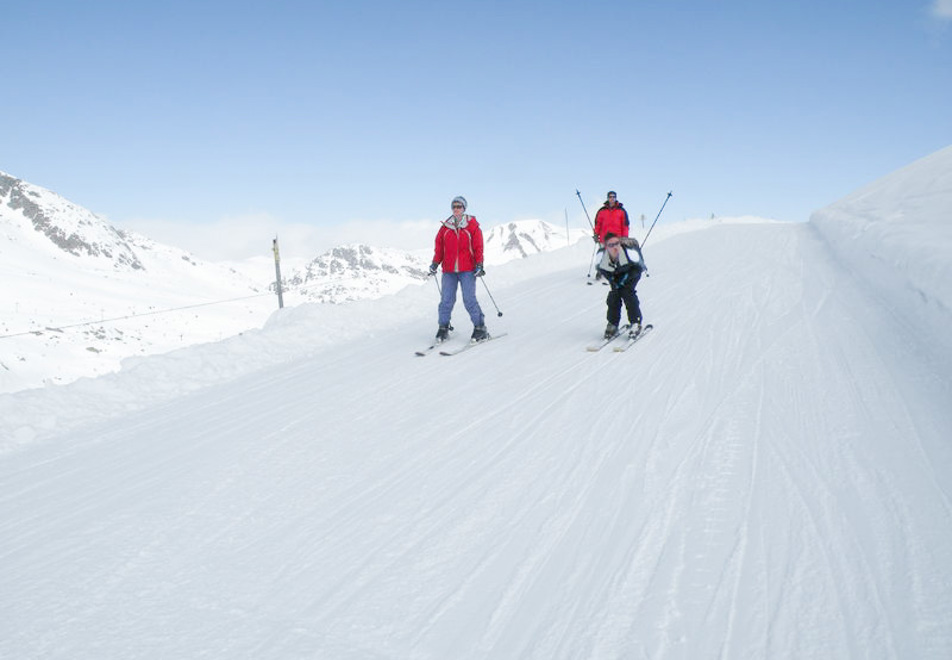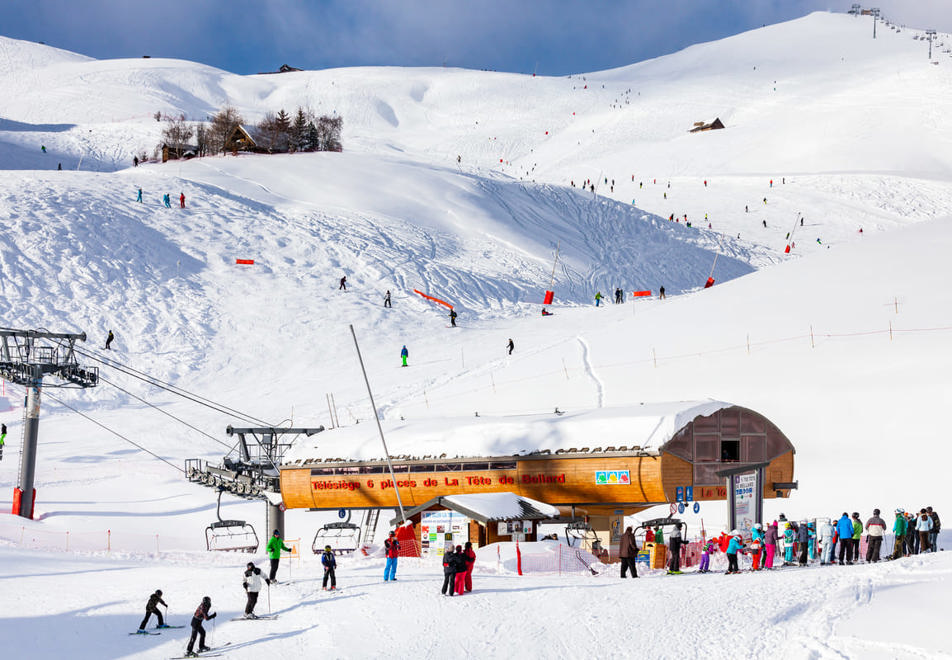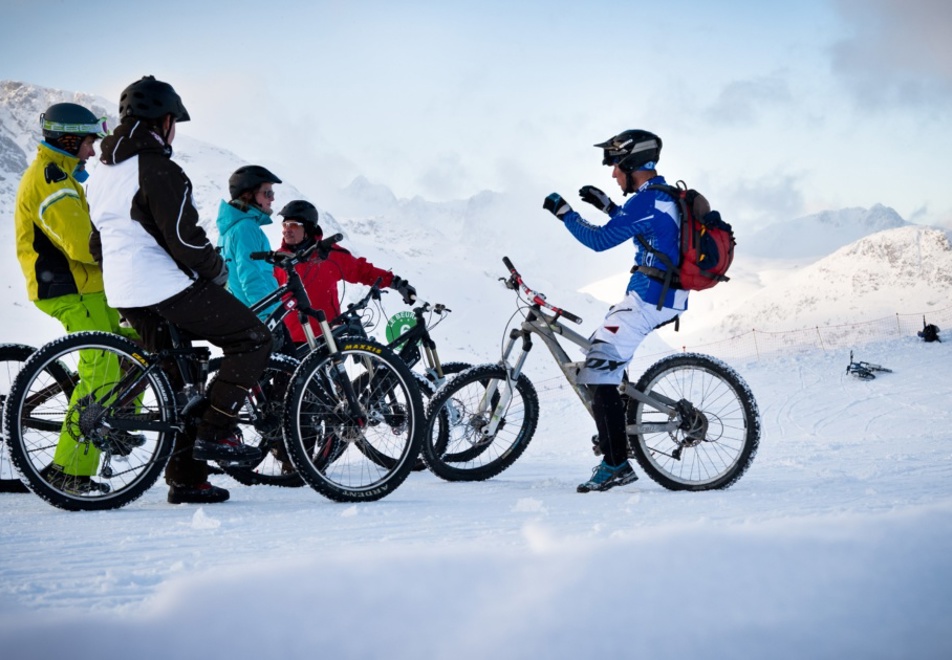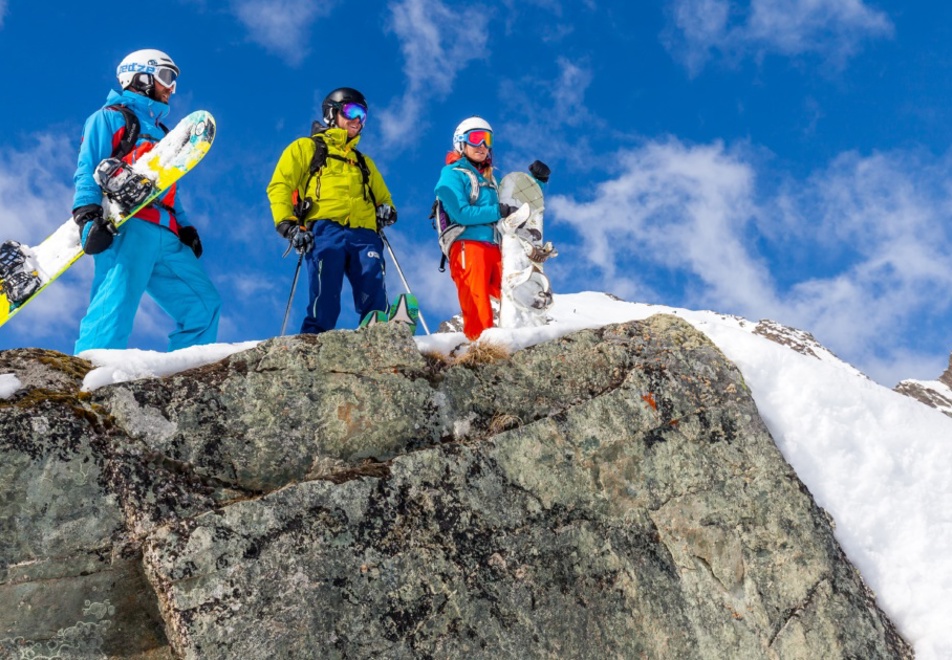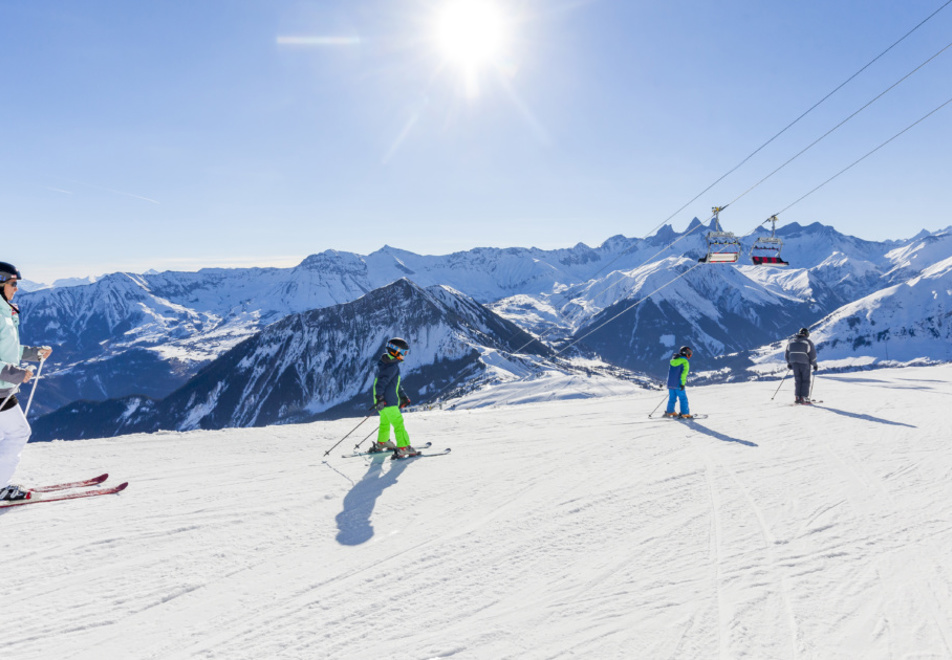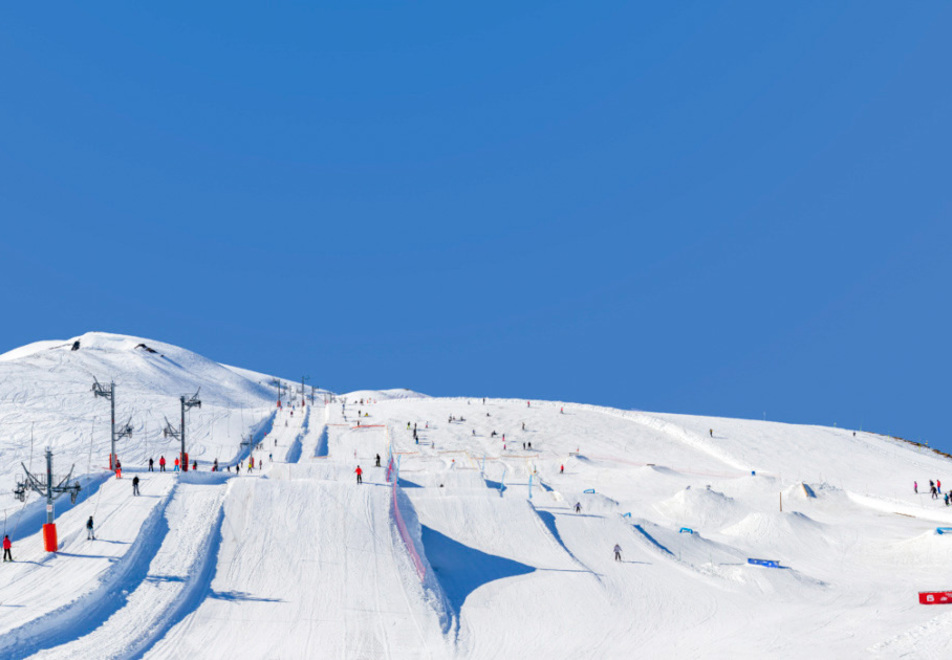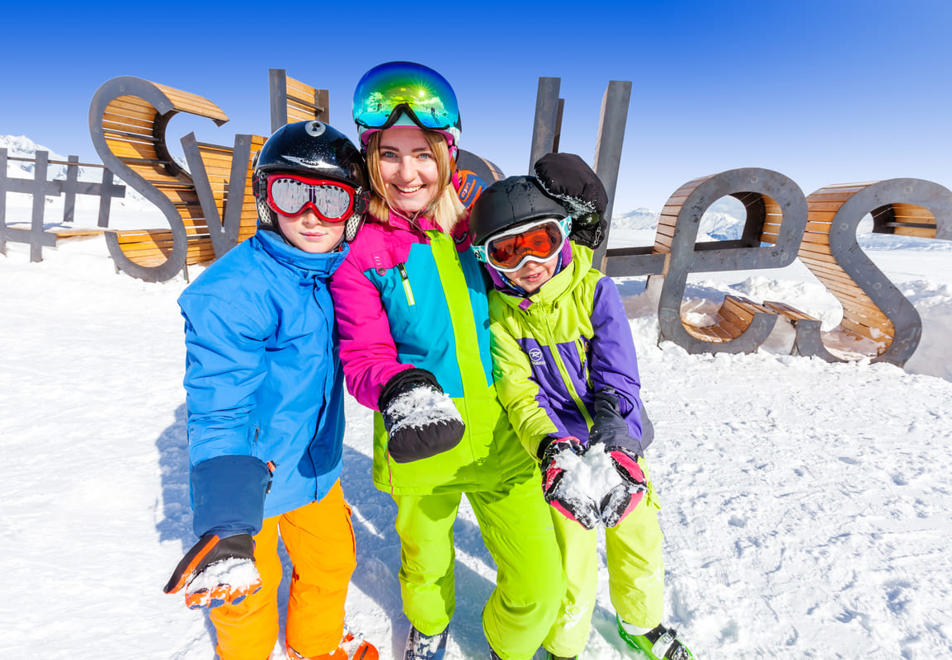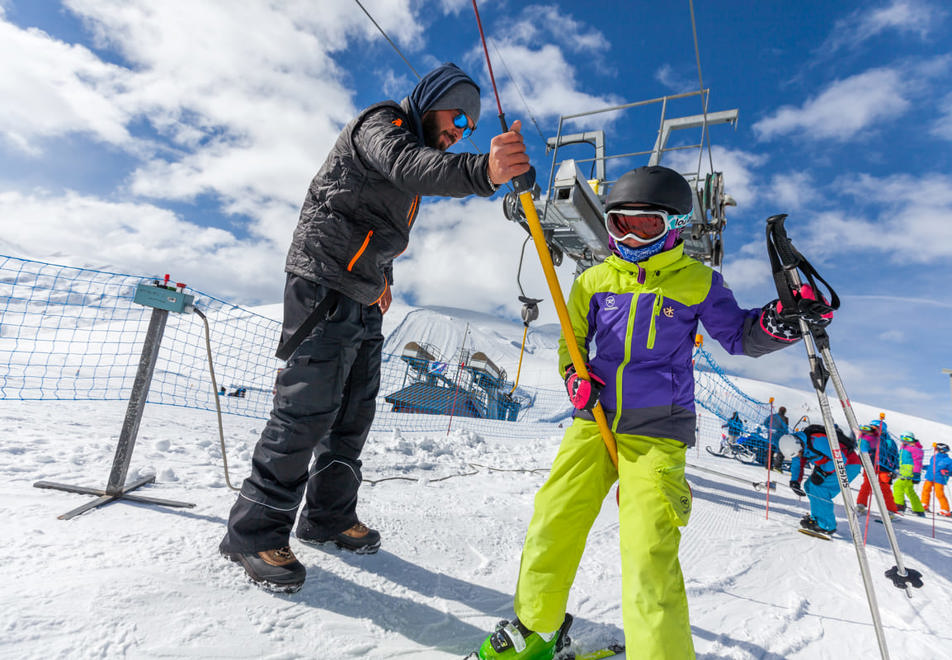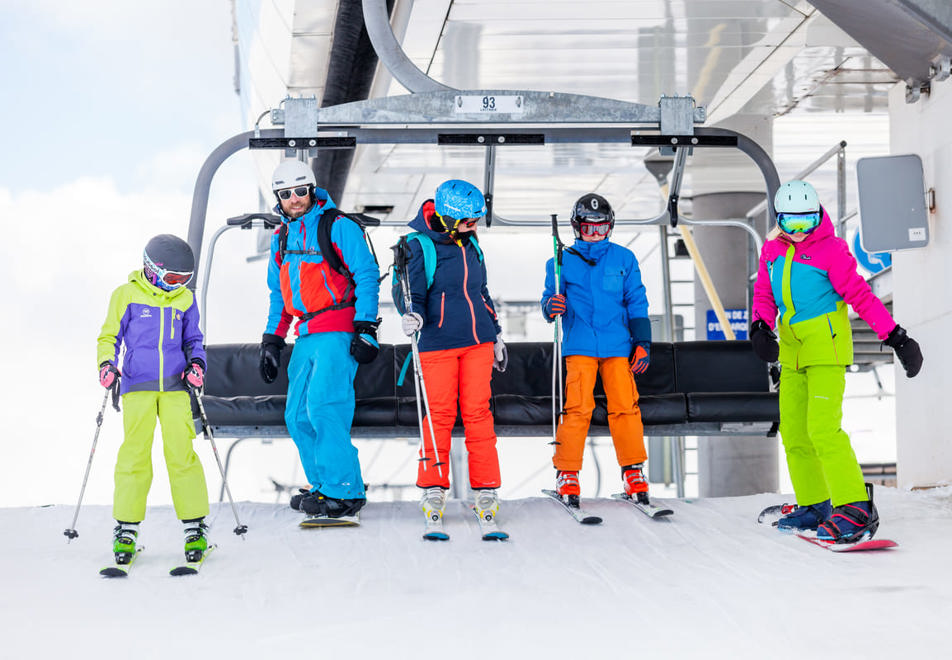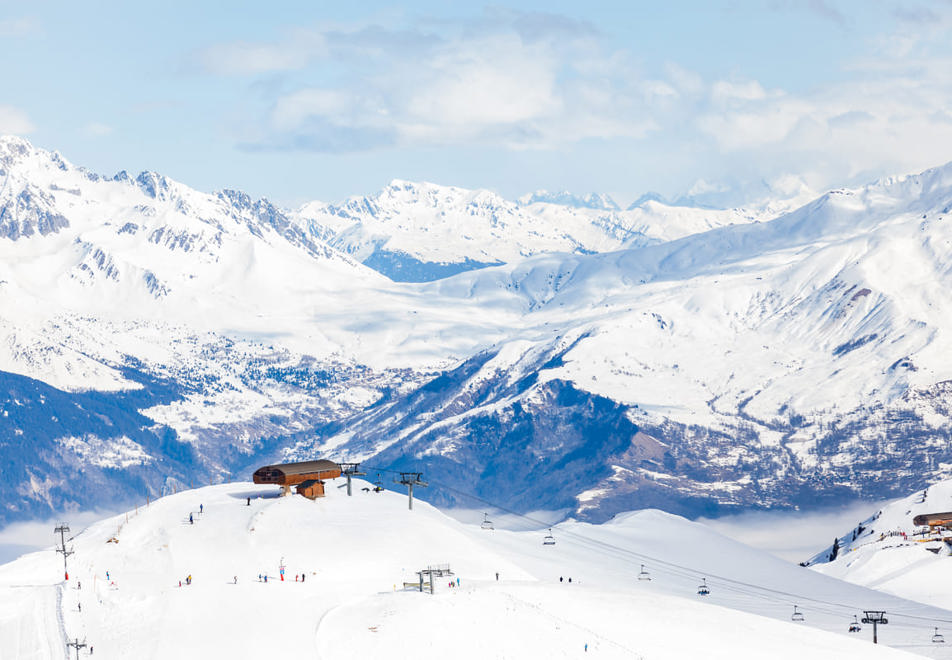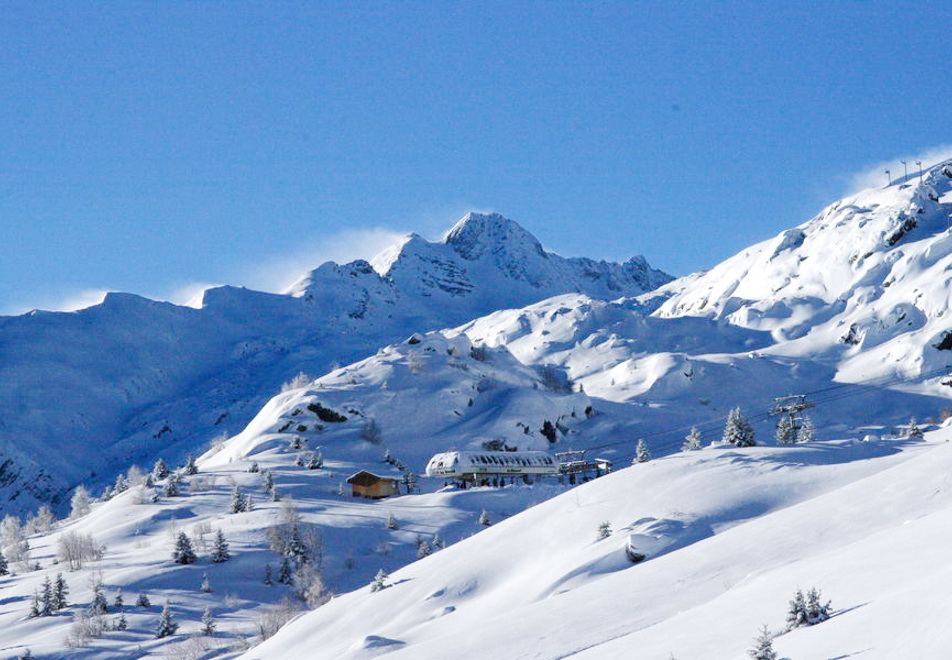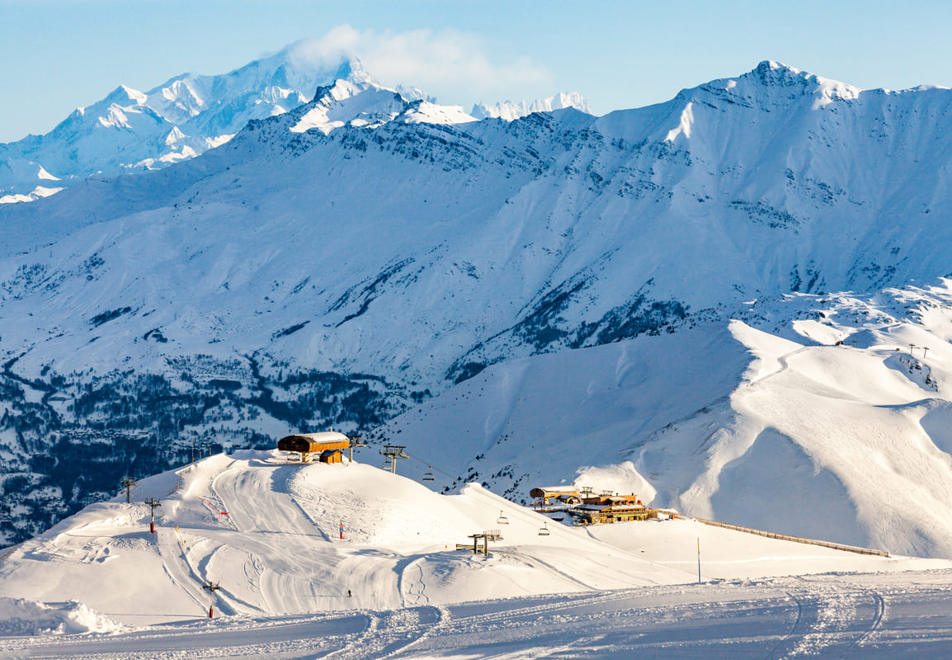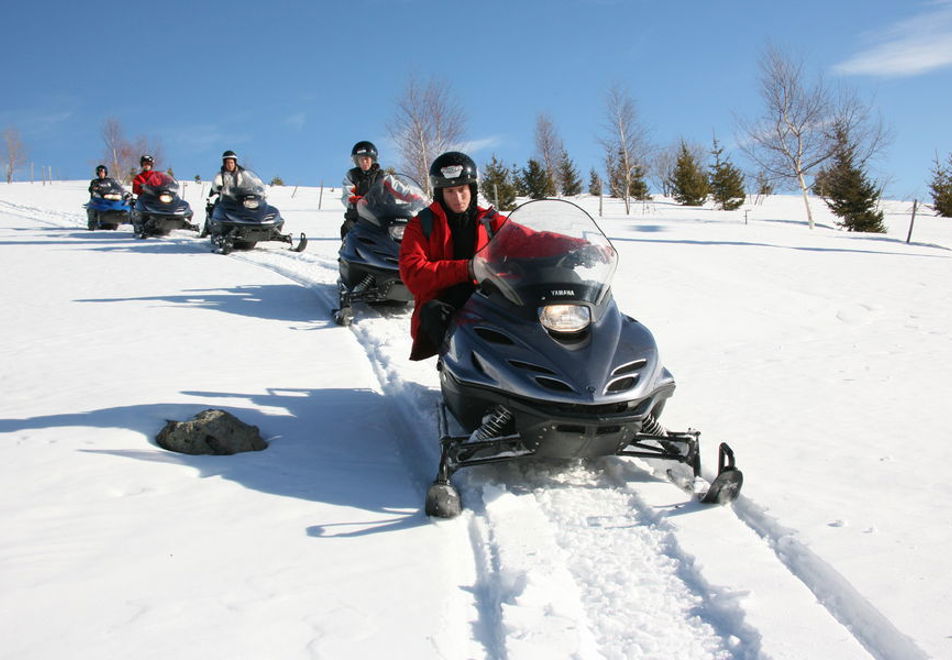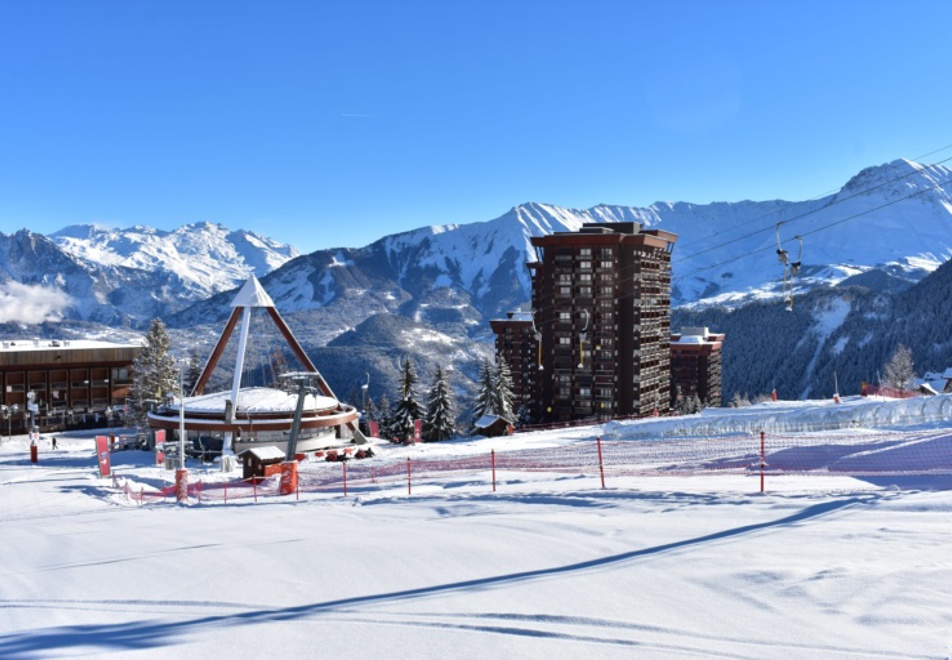 Thinking of skiing in Le Corbier? This friendly resort offers easy access to the largest ski area in the Maurienne Valley, an hour from Chambery
Why
Le Corbier Ski Resort?
Family-friendly resort 
Le Corbier is easily accessible
The resort offers superb ski-in/ski-out for almost all accommodation
'Famille Plus' resort - good children's facilities and great for families
The resort is completely pedestrianised
Le Corbier Information
In the heart of the Maurienne Valley, in the South of the Savoie, Le Corbier is easily accessible. It's only 25 minutes from Saint Jean de Maurienne and 1 hour from Chambéry.
Le Corbier is a safe and practical family and friendly ski resort nestled in the heart of the French Alps. The Famille Plus label was awarded to the resort in 2006! It guarantees a family-friendly welcome and activities and entertainment for everyone in the family.
The resort offers a superb ski in and ski out for almost all accommodation and convenience; safety and comfort are also in mind with the indoor shopping arcade that extends almost the entire length of the resort. There is also a large outdoor public swimming pool. The resort is completely pedestrianised, with no cars allowed in the resort centre. However, there is ample free car parking at the rear of the resort. 
 
Le Corbier is part of the 4th largest ski area called Les Sybelles. Discover 310km of slopes for all levels, from beginners to experts, a snowpark, walking or snowshoeing paths with a breathtaking panorama.
Did you know? Le Corbier was built in 1969 and the buildings were given the same names as space stations. Cosmos, Baikonour, Soyouz and Ariane recalled an era when space exploration captured everyone's imagination. As a result, it was nicknamed 'Le Saint-Germain des Neiges' and was frequented by actors, writers and singers who came to enjoy the pleasures of skiing.
Les Sybelles Information
Six unusual ski resorts untouched by mass tourism in 2003, under the name of Les Sybelles, now make up one of the most recently connected ski areas in France. With its varied ski slopes spread over 393 ha between 1100 and 2620m alt., the Sybelles ski area is one of the large linked ski areas. It is the 4th ski area in France and the 7th in Europe and offers a wide variety of slopes for all levels for technical skiing or easy skiing. Connections between resorts are favored by fast ski lifts accessible to beginners who can also discover by roaming the summits of Sybelles only by the blue runs.
The Sybelles ski area offers exceptional views of the entire Alps from Mont Blanc to the famous Aiguilles d'Arves or the Belledonne chain and the Ecrins. Visible from the slopes accessible to skiers but also to pedestrians by detachable chairlifts, Les Sybelles has 360° panoramas.
Ski greener - always aware and always committed to a more sustainable future, Les Sybelles have entered into a partnership with EDF to source exclusively renewable energy. All energy requirements for the production of artificial snow and the operation of the ski lifts will be covered by the supply of "green" energy coming exclusively from hydraulic dams and certified 100% renewable.
Le Corbier, Saint-Sorlin-d'Arves, Saint-Jean-d'Arves, La Toussuire, Saint-Colomban-des-Villards, Les Bottières: 6 individual resorts linked by the central peak of Ouillon with an altitude of 2,431 metres.
By the start of 2022, almost €35 million will have been invested in Les Sybelles ski area. The goal is to improve inter-valley links and offer ever more freedom, comfort, and speed to skiers, through creating, growing, and securing the slopes, extending the artificial snow network, and building new ski lifts. Three new ski lifts will complete the ski area: - a new fixed-grip chairlift in La Toussuire was ready for winter 2019. - 'Le Gaston Express', a detachable chair lift in Le Corbier for winter 2020 and the opening of a cable car in the Saint-Sorlin-d'Arves sector for winter 2021.
Les Sybelles has 1 AOP (recognised local product) - Arvan Valley's Beaufort cheese. It was a Bronze medal winner at the Concours Général Agricole in 2019. A 'Made in Les Sybelles' product called The Sybelles Bulles - is a 2015 special vintage AOP sparkling wine, produced in collaboration with Philippe Viallet, one of the best wine producers in Savoie.
LE CORBIER AND LES SYBELLES SKI AREA
The village's own ski area is fully linked into the giant Sybelles circuit which offers an impressive 310km of pistes above the villages of La Toussuire, St Sorlin d'Arves, St Jean d'Arves, Les Bottières, and St Colomban des Villards. The skiing here is suited to all standards and snowboarders have the choice of two terrain parks. 
Find out about the linked ski area of Les Sybelles in our Les Sybelles resort guide.
Les Sybelles (a clever play on words – it's based on "Les Six Belles" – the "six prettiest" – resorts!)  is a huge ski area with two snow parks including thirty modules, an Arvapark, ski routes for hiking, cross-country skiing and snowshoeing, sleigh rides, snowmobiling, and "baptêmes de neige" flights in a microlight or hang-glider. And let's not forget the gastronomic delights: fondue, raclette, reblochonnade, tartiflette and many traditional Savoyard recipes await you at the local restaurants.
Additional ski fact info, main ski info in resort facts box at top of page (22/23):
Le Corbier only - 31 slopes:
Green slopes: 6
Blue slopes: 10
Red slopes: 10
Black slopes: 5
LE CORBIER SKIING
LE CORBIER BEGINNERS
There is a beginners' area only including 2 magic carpets with tunnel and a drag lift. Situated just behind the Tourist Office. Pass needed.
The ESF Snow Garden for children is completely safe and composed of a chalet, a ski tow, and a rope tow. It is reorganized very often so as to offer a playful environment at all times. A snack is offered to all (open to those taking children's ski lessons).
Here is a suggested route for a young skier - leaving Le Corbier on the Sybelles Express you can reach the departure point for the Saint-Jean-d'Arves valley in 7 minutes. A spectacular blue piste, 'la grande vadrouille' leaves from there and provides a long descent through fantastic scenery. The return journey is also quick on the Charvin Express.
LE CORBIER AND LES SYBELLES INTERMEDIATES
Intermediate opportunities can be found in Le Corbier and there are a number of red slopes at La Balme and Les Perrons just above St Sorlin reaching 2600m and higher.
LE CORBIER AND LES SYBELLES EXPERTS
Over a quarter of the slopes in Les Sybelles are red runs. And there's a snowpark at the top of Le Corbier.
LE CORBIER AND LES SYBELLES SNOWBOARDERS
The terrain is suited to beginner and intermediate snowboarders. There is a boardercross with 14 bends and 14 whoops for 1.5km. Available to all levels.
LE CORBIER CROSS COUNTRY SKIING/NORDIC SKIING
Le Corbier/La Toussuire offers 23 km of nordic skiing trails. For example, the Plan de la Guerre path offers a breathtaking panorama. Access from the top of Sybelles Express Chairlift. A map is available for 1€ at the tourist office. Free access.
LES SYBELLES FUN AREAS
THE SNOWPARK
The Sybelles Snowpark, located at the foot of the Ouillon (along the telescopes of the Torret No. 18 - Saint Sorlin d'Arves ski area) - ), is designed for mad riders freestyle. 
The snowpark is composed of:
RED LEVEL:
4 tables
1 Box montée
1 Tbox C gauche
1 Tbox C droite
1 Tbox plat-desc
1 Box double
1 Step Up
1 Pyramide
1 Trp JIB
1 Hip
BLACK LEVEL:
2 tables
2 tables pro
1 rail montée
A rail Lip
Including 4 lines of descent with woops and bumps, 1 "Shred zone" and 1 "cool zone".

Composition:
1 green line (XS) with 5 woops
1 blue line (S) with 3 bumps (tables)
1 red line (M) with 3 bumps (tables)
1 Shred zone (XL) with 10 modules and 2 bumps
1 Cool area with 4 beginner modules, sun loungers and picnic tables.
BOARDERCROSS
The Les Sybelles Boardercross are located:
On the La Toussuire side (along the Pierre du Turc blue slope) and offers a 1.5km long ski cross circuit comprising 14 bends and 14 whoops, a series of mini-bumps providing incredible sensations
The Mont Cuinat Boardercross in Saint Colomban des Villards offering a 600m dedicated space with 7 banked bends
Beginner into the winter sports? The new Boarderkid is ready to welcome you at the snow front at Rougemont, offering a 100m dedicated area!
THE FUN VIKINGS RUN
The fun track of the Vikings, located on the blue slope of the Plateau of Saint Jean d'Arves and extended on the green slope of the Escargot, offers playful modules, funny turns and a photo frame for the souvenirs on the theme of the Vikings. All accessible from 4 years old for the pleasure of young and old.
SNOWPY MOUNTAIN
Snowpy Mountain is the play area of ​​La Toussuire for children. This area is also embellished with a brand new chairlift "Les 2 Croix" supported by the ski lift "Chamois" to facilitate and smooth traffic around this new area. 3 areas to discover:
Relaxation zone (Snowpy Relax) - hammocks, cabanas, deckchairs, swings and picnic tables for a family break. A giant sculpture of Snowpy, the crazy white rabbit, will be the point of attraction of the area,
Mini KL track (Snowpy Speed) - the mini KL (Kilometer Launched) for family downhill records. From the totems of departure to the arrival signal, you will enjoy to race and know your speed with the LED display,
Fun track full of activities (Snowpy Stars Camp) - the fun way to ski like a star! A slope full of experiences with many funny modules: a fired portico, a TAP hand, an arch, chimes, rotating hands and Snowpy figurines everywhere.
FREERIDE PISTES
The ski area Sybelles offers freeride areas. These are identified tracks, safe and ungroomed for all lovers of powder skiing and addicts of the ride in nature areas. Rendez-vous side Saint Sorlin d'Arves – Bartavelle slopes, Perrons Bas and Perdrix.
Le Corbier Ski Hire
Pre-book your Le Corbier ski hire with Peak Retreats.
To download the ski extras form, see 'Helpful links' further down the page.
Please note, these Pound Sterling prices are for indication only. They will fluctuate based on Euro/£ exchange rate. Please call us for the latest prices.
Special offers: *7 days for the price of 6.  Free Skis/snowboard & boots (Blue/Red) for party leaders of groups of 10 or more all taking equipment. 1 Free helmet per child aged 6 and under for every adult booking skis or snowboards & boots (must be under same booking reference and requested on form above). Other duration prices on request - Cross Country ski prices on request.
---
Le Corbier Ski Passes
Pre-book your Le Corbier lift passes with Peak Retreats. 
To download the ski extras form, see 'Helpful links' further down the page.
Please note, these Pound Sterling prices are for indication only. They will fluctuate based on Euro/£ exchange rate. Please call us for the latest prices.
Other lift passes on offer (to buy locally in resort in Euros):
If you wish to book only half day or a day pass, or perhaps a few days consecutive or non-consecutive (Peak Retreats usually only pre-book 6+ days passes), then these can be bought in resort at the lift pass office, in €'s. This may suit those who only ski a few times during the week or who only want to ski the immediate local area rather than the full area (there are usually various lift passes on offer that cover different parts of the ski area). Each resort usually has a beginner's pass too which covers a small area in which to learn, which may be all you need for a few days as a beginner (some areas are even free). Prices can be found on the tourist office website if you need a guide.
Le Corbier Ski School
Pre-book your Le Corbier ESF ski school with Peak Retreats. 
Ski school for children is available to book from 3 years to 13 years, in La Rosiere, with Peak Retreats. Children can learn to snowboard from 8 years+. 
For ski school times and prices, please download the ski extras form from the 'Helpful links' further down the page. Please note these are just guiding prices. Please call us for the latest prices.
Please note that lesson times are subject to change right until the last minute - you will be advised. Outside French school holidays the ski school reserves the right to cancel group lessons should numbers be insufficient. For peak periods - Christmas, New Year, February half-term and Easter - we strongly recommend that you book as early as possible and in any case at least 6 weeks prior to the required dates. Morning lessons tend to get booked up first and therefore we may only be able to offer afternoon classes within 6 weeks of departure. In some resorts, English speaking instructors may not always be available, particularly at peak times.
We cannot always guarantee that prices will be cheaper than in the resort. When ski packs prices are calculated, the currency is bought at the exchange rates that apply at the time. You can be assured that once you have booked your extras, if the pound depreciates, you will not be charged more for your ski packs, enabling you to budget for your holiday in advance.
We cannot always guarantee that prices will be cheaper than in the resort. When ski packs prices are calculated, the currency is bought at the exchange rates that apply at the time. You can be assured that once you have booked your extras, if the pound depreciates, you will not be charged more for your ski packs, enabling you to budget for your holiday in advance.                                            
Le Corbier private lessons (not pre-bookable, book direct):
Individual tuition can only be purchased directly from the ESF ski school. Peak Retreats cannot pre-book these. Private lessons usually start from 2 years old and have no maximum age.
How to book:
You can book online with ESF Le Corbier or contact them by phone on 0033 479 56 75 85. It is advisable to book before you go and in good time as instructors get very busy, especially in Peak times.
Prices vary from resort to resort but are around €40-80 per 1 hour lesson for 1 or 2 people (the more people you have the cheaper it usually is so you can split the cost). Most resorts offer a choice of 1 hour, 1.5 hours or 2 hour lessons. These may be in the morning or afternoon and are usually at select times. If you only fancy just one private lesson, this is usually fine. Otherwise, you can book a course of private lessons over as many days (consecutive or non-consecutive) as you'd like. However, it is more cost-effective to book group lessons for the week (which we pre-book).
---
Le Corbier non-skiing childcare (not pre-bookable, book direct)
Le Corbier has acquired the Famille Plus label for its childcare facilities. Please view here for more information on the Famille Plus label.
The nursery welcomes children aged from 6 months to 4 years old (5y.o.child at the Club Cosmos) for full or half day, lunch is optional. Limited places.
Half or full day weekly packages, advance booking strongly recommended. Health records are mandatory. Please bring: nappies, wipes, a comfort toy, an afternoon snack, a bottle of water, pacifier, 
The meals and snacks have to be provided by the parents.
The Cosmos mini club welcomes children aged from 5 to 13 y.o. for, full or half days, lunch is optional. Half or full day weekly packages, limited places, advance booking recommended. Health records are mandatory.
How to book:
Please contact them direct for prices and to book. It is advisable to book before you go and in good time as spaces get filled quickly, especially in Peak times.
Nursery without skiing:
0033 479 83 09 15
Top activities to experience in Le Corbier
Please note Peak Retreats do not book any activities and most activities are payable.
Snowsport activities:
Sledging area
Discover the sledging area with one slope for the 2 to 6 years old, one for the 6-12 years old and a rest area for families.
Skidoo
Skidoo with a guide, no need for a motorbike license. Outings leaving every evening from 5.30pm around the ski area. Booking mandatory at the Clin d'Oeil shop.
Snowshoeing
Villarembert-Le Corbier and La Toussuire Fontcouverte offer beautiful snowshoeing paths.The trails are marked, packed and groomed regularly.  Access is free.
Other activities:
Wellness centre
Wellness center with heated outdoor swimming pool, sauna, hammam, and two jacuzzis. Admittance exclusively for persons over 16
Toy library
Le Corbier's game library is a friendly space where you can be with family: board games, books... to spend time together. Opened according to the opening hours of kids club Cosmos.
Dog sledding
Enjoy a unique experience on a sled pulled by a team of 6 to 8 husky dogs. Take an introductory course in dog sledding and discover what it feels like to be a musher. Activity located 4km from Le Corbier, in La Toussuire. Booking strongly recommended.
Microlight
Enjoy ULM to discover Sybelles ski area. Departure's slope is on La Grande Vadroulle
Paragliding
Throughout the year, discover paragliding in a two-seater and fly over the Sybelles with Didier, state-certified instructor. Accessible to everyone. This tandem flight is unforgettable.
Reservation by phone available every day. Photos during the flight on request.
Please note: All the above information is for information only. For the most up-to-date information please visit the resort tourist office website. All activities will be in local currency (€ Euros) and are bookable and payable locally in resort. 
Le Corbier Tourist Office
Le Tripode, 73300 - Le Corbier - France 
0033 479 83 04 04 - https://en.le-corbier.com
Le Corbier Resort News & Events 2023/24
News:
Events: 
16th-17th December 2023 - come and celebrate the 20th anniversary of Les Sybelles with a festive DJ set at Ouillon
21st December 2023 - meet Father Christmas on the slopes at Ouillon
28th December 2023 - Festi'kids
30th December 2023 - giant oyster bar and Sybelles bubbles tasting at 2400m
13th-14th January 2024 - Festival des Sybelles, 2 festive days to have fun at 2400m alt. with a musical stage set up in Ouillon with Mont Blanc as a backdrop. DJ sets on Saturday, pop-rock atmosphere and French variety on Sunday
15th, 22nd, 29th February 2024 + 7th March 2024 - Festi'kids
17th March 2023 - traditional Beaufort cheese making (Beaufort au sommet)
30th-31st March 2024 - Féria des Cimes, 2 days of skiing, rugby and fun! Entertainment, games, fun facilities, kids' tournaments, musical atmosphere and gourmet village
Le Corbier apres-ski, bars & restaurants
There are around 14 restaurants/bars including 2 mountain restaurants.
Some recommendations for restaurants:
Buddha Ski - bar-restaurant on the slopes. It is located on the slopes between at the beginning of the chairlift LE MONT CORBIER
Les Roches Blanches - bar, restaurant, pizzeria. Menus for skiers, kids menus, specialities from Savoie. Groups are welcome. Lounge with a fireplace
Le Saint Moritz - Savoie specialties and gastronomy. Sunny terrace. Recommended by le Petit Futé tourist guide.
One night club – Purple night club
---
Le Corbier amenities
Sports shops, cheese shops, local specialties shop, Boucherie, bakery
2 x Sherpa mini-market including this one below:
Sherpa supermarket with an area of 210 m² offers a wide selection of fruits and vegetables, fresh products and épicierie. Cooked bread, cheese and delicatessen.

Plus Casino mini market
Supermarket with bakery. Local products and international products.
Getting to Le Corbier
By road:
Distance from Calais to Le Corbier 590 miles (8hrs 30). Access via the A43 hightway to Torino, exit 27 (Saint-Jean-de-Maurienne) and follow "Vallée de l'Arvan".
By train:
You can reach Le Corbier through the railway station of St Jean de Maurienne (16km away).
Direct TGV from Paris: 4h
www.voyages-sncf.com
Regular service between train station Saint Jean de Maurienne and the ski resort Le Corbier. 
www.trans-alpes.com
By air:
Chambery Airport is 90km from La Rosiere (1 hour 15 mins)
www.chambery-airport.com
Grenoble Airport is 170km from La Rosiere (2 hours)
www.grenoble-airport.com
Geneva to La Rosiere is 179km (2 hours)
www.gva.ch/en
Lyon Airport is 178km from La Rosiere (2 hours)
www.lyonaeroports.com
Public shuttle bus transfers:
Shuttles between ski resort Le Corbier and airports – Altibus (www.altibus.com)
Direct from Chambery Airport, indirect from Grenoble, Geneva and Lyon airports via train stations (use SNCF then Altibus shuttles to Le Corbier).
Private airport transfer:
For pre-bookable private transfer rates with Peak Retreats, see our transfer page
Getting around the Resort:
The red shuttle serves differents strategic points in the ski resort: La résidence les Pistes, le centre station bagagerie, le Jardin d'enfants, la station service, le lieu dit "Le saut" et Odalys.
Le Corbier is linked to La Toussuire by a free shuttle running from Sunday to Friday all season.
Resort parking:
All outdoor parking is FREE in Le Corbier. There are 11 areas.
---
Le Corbier Opening

Dates
Le Corbier is open 17/12/22 - 14/04/23