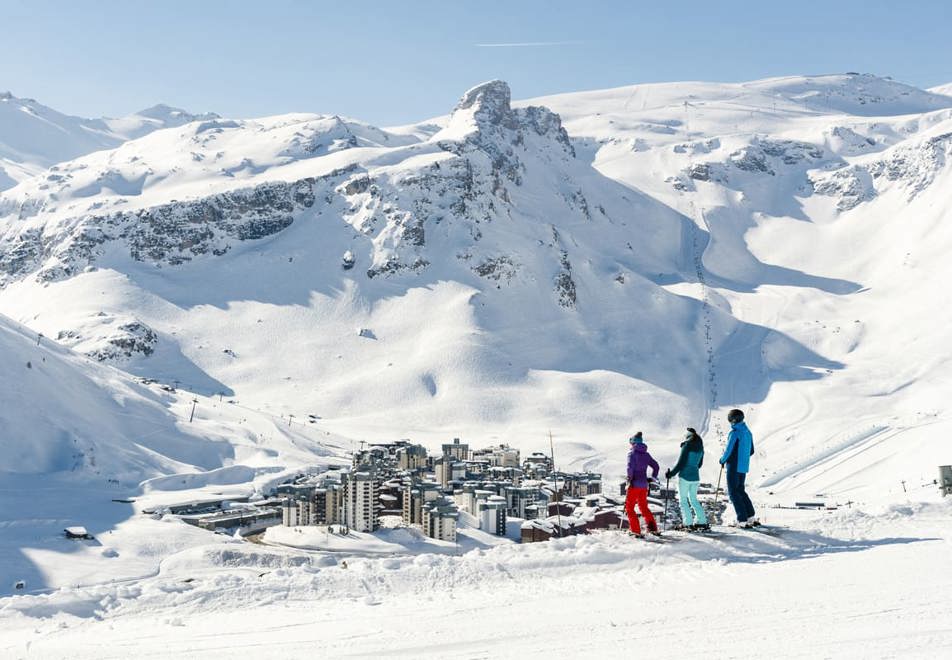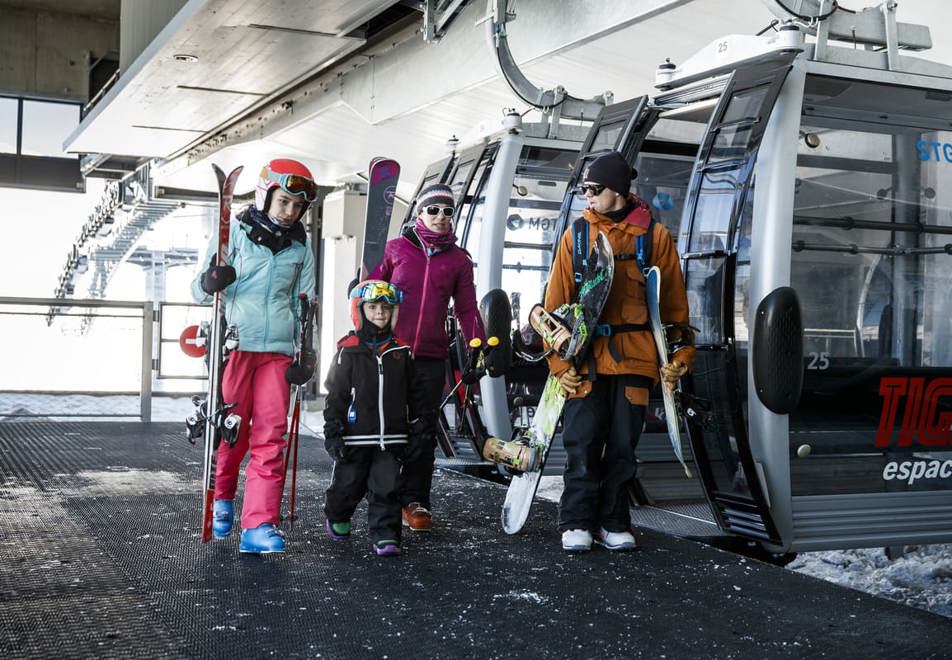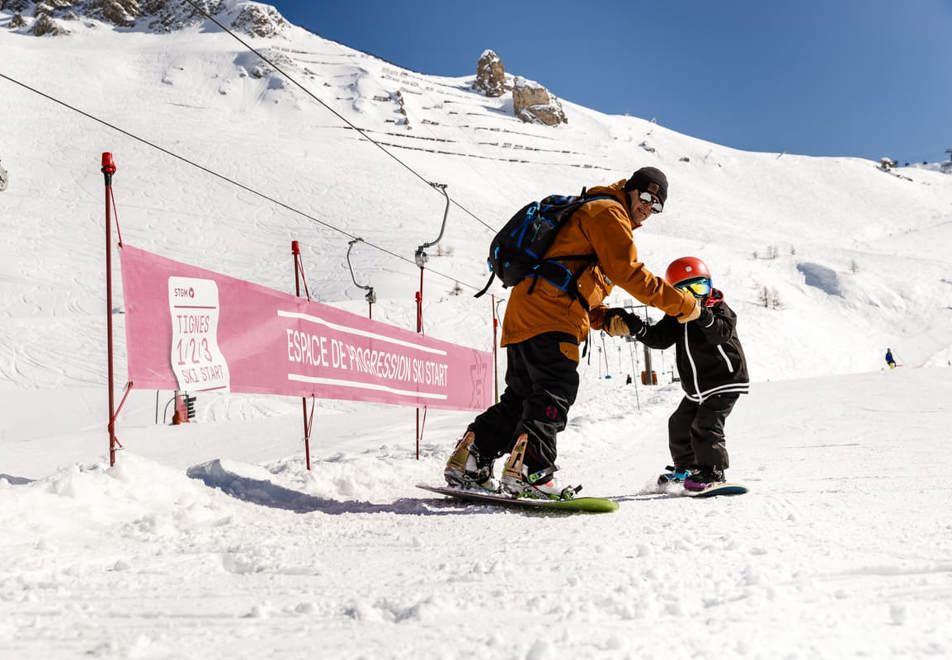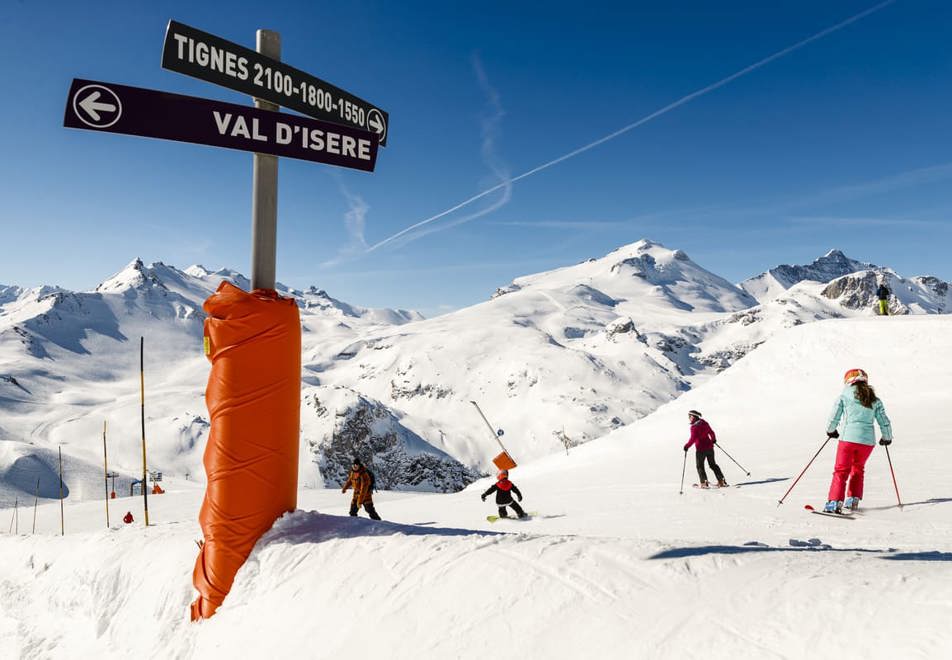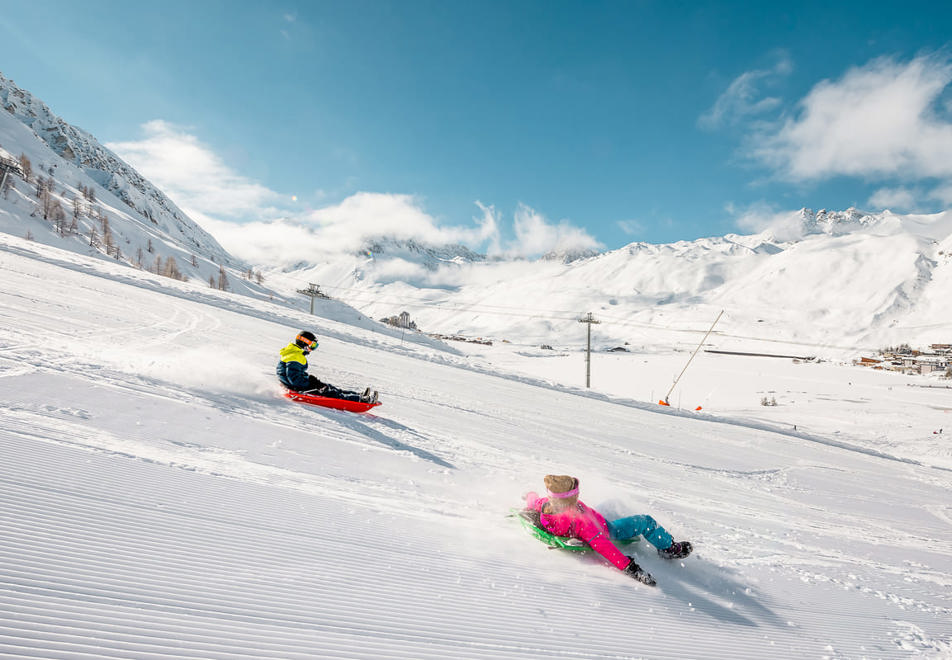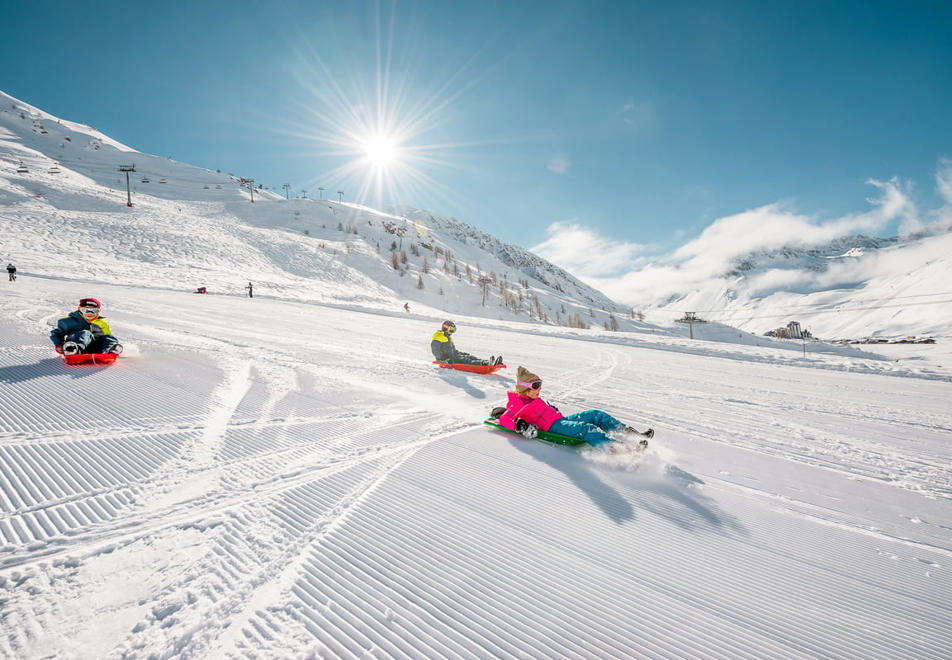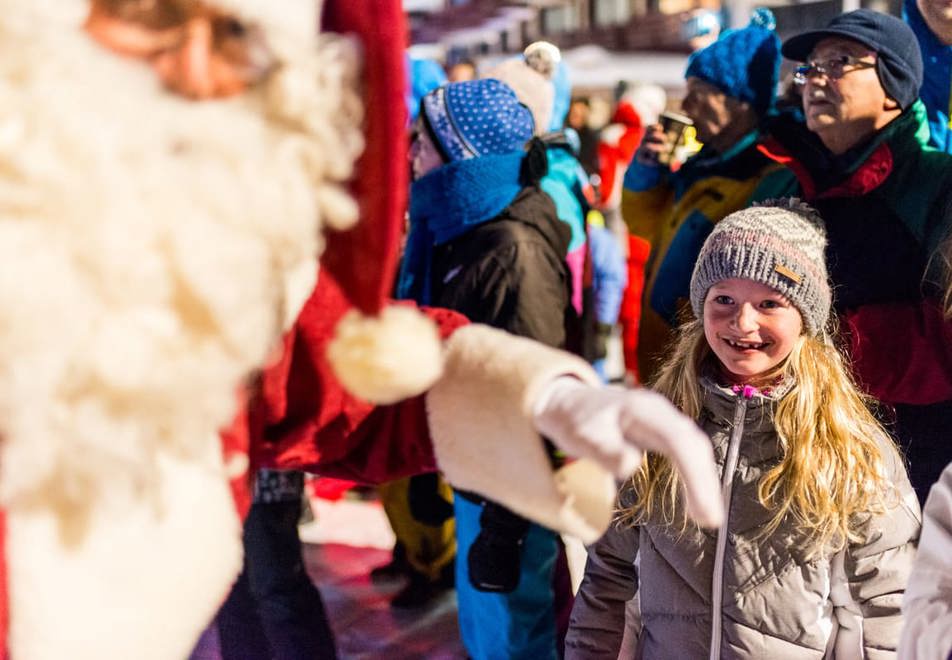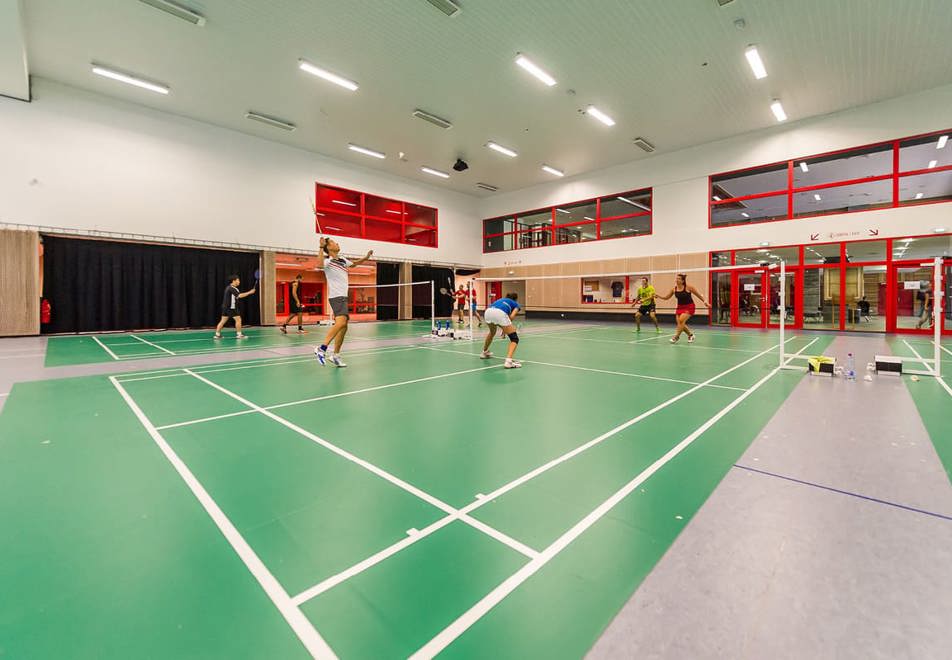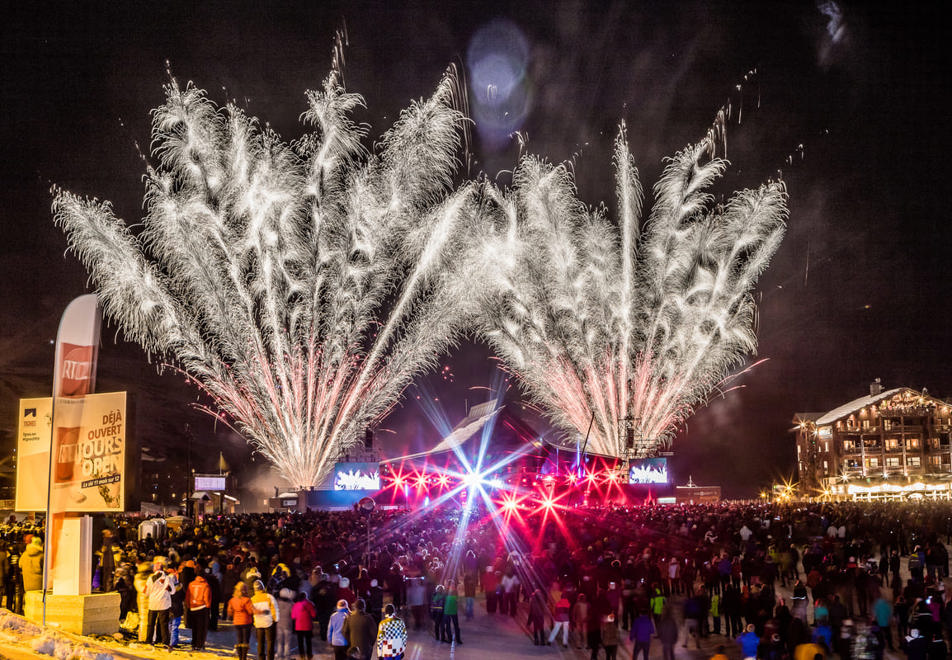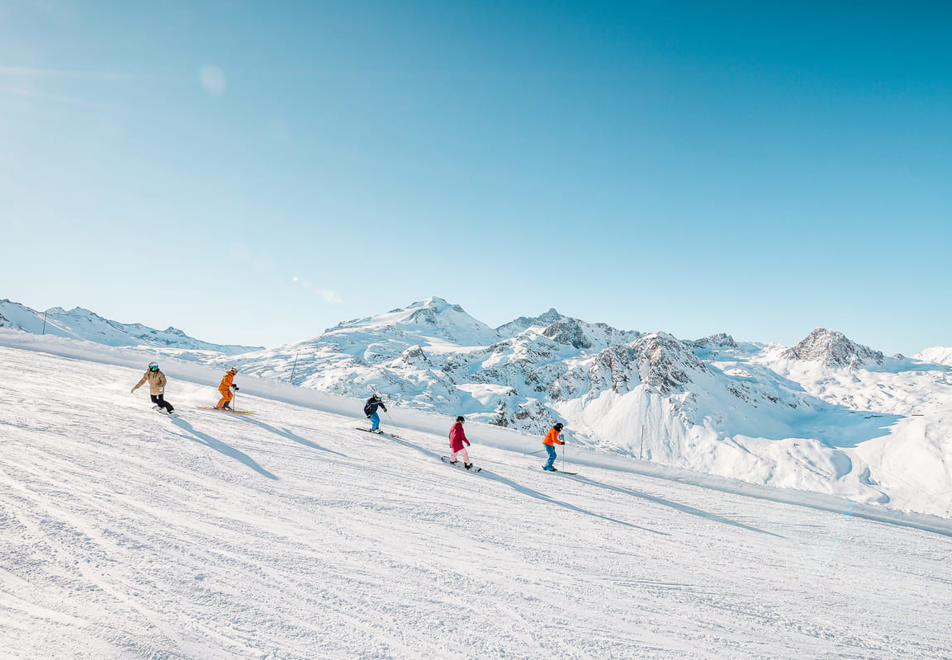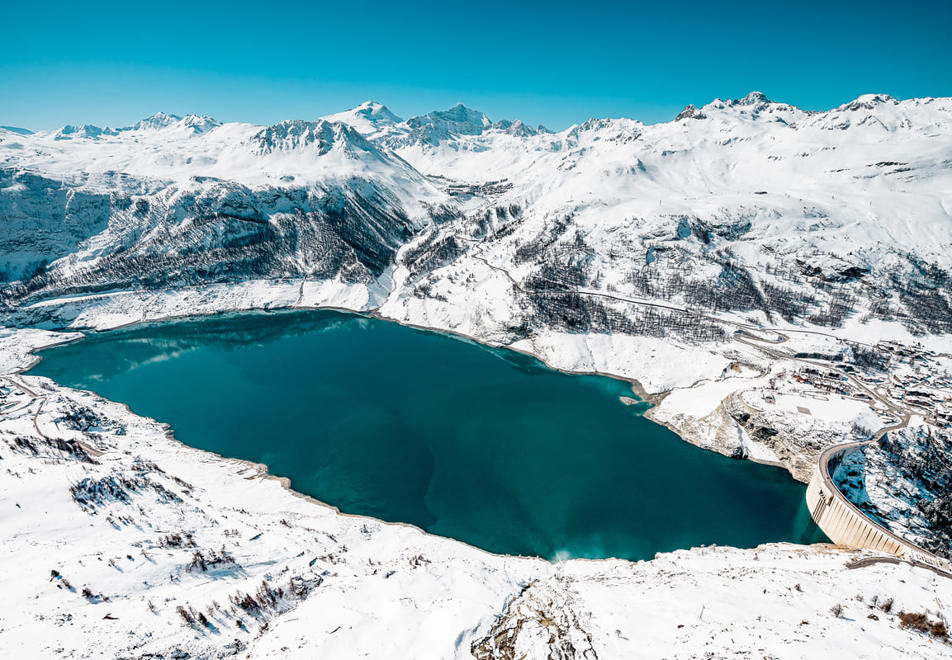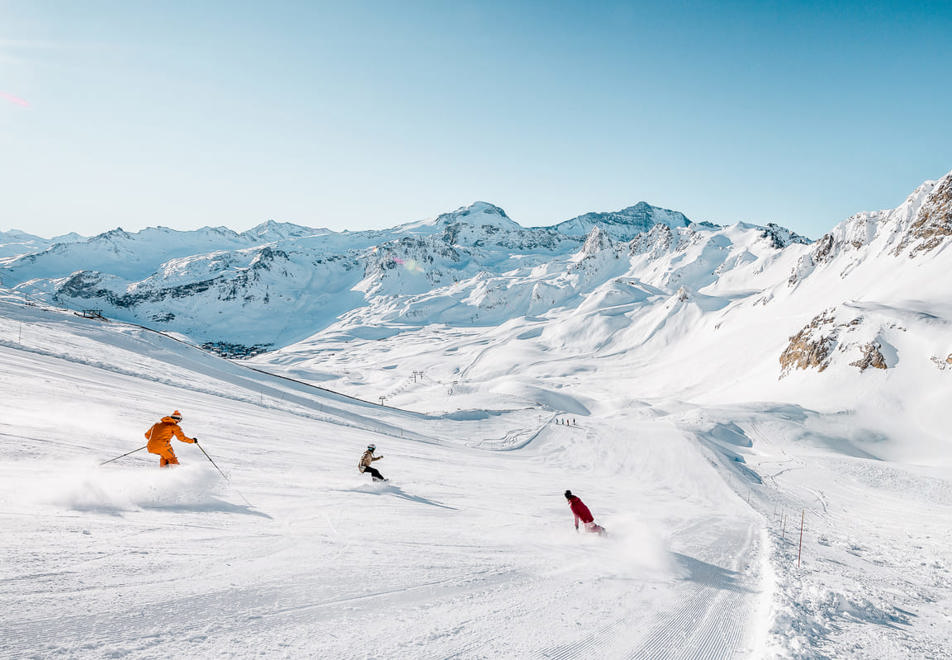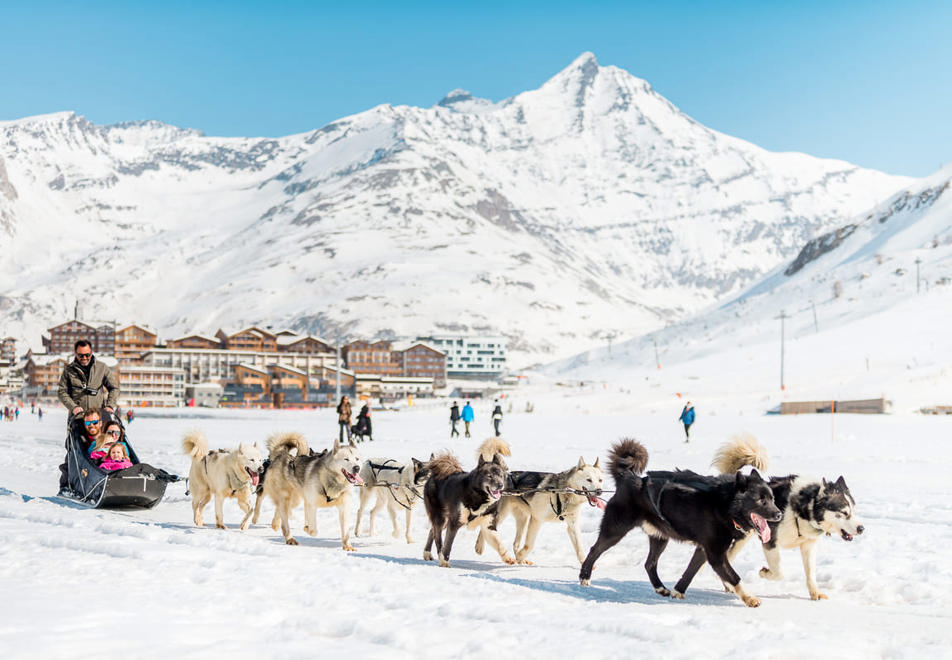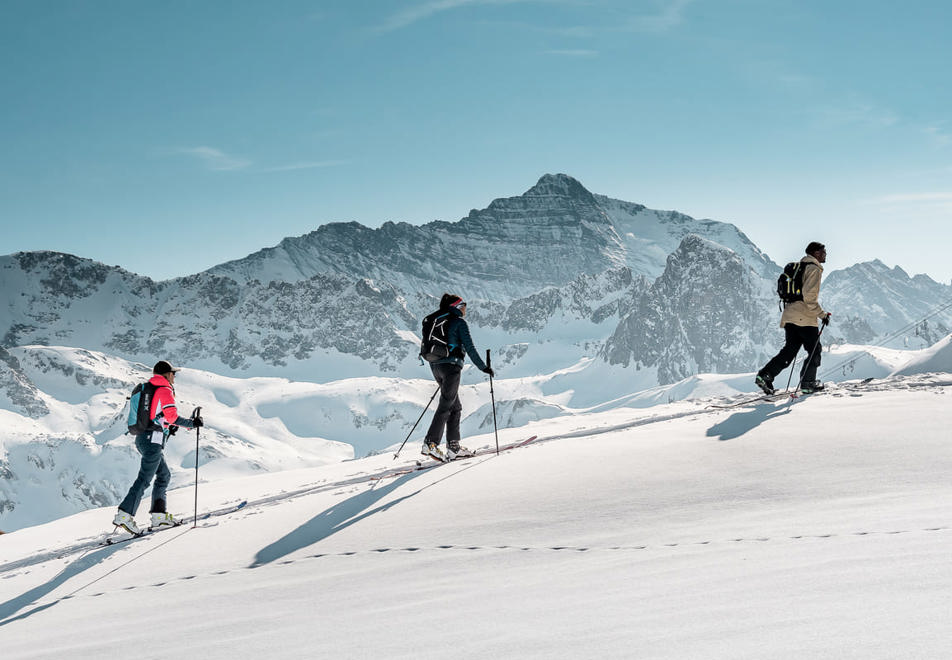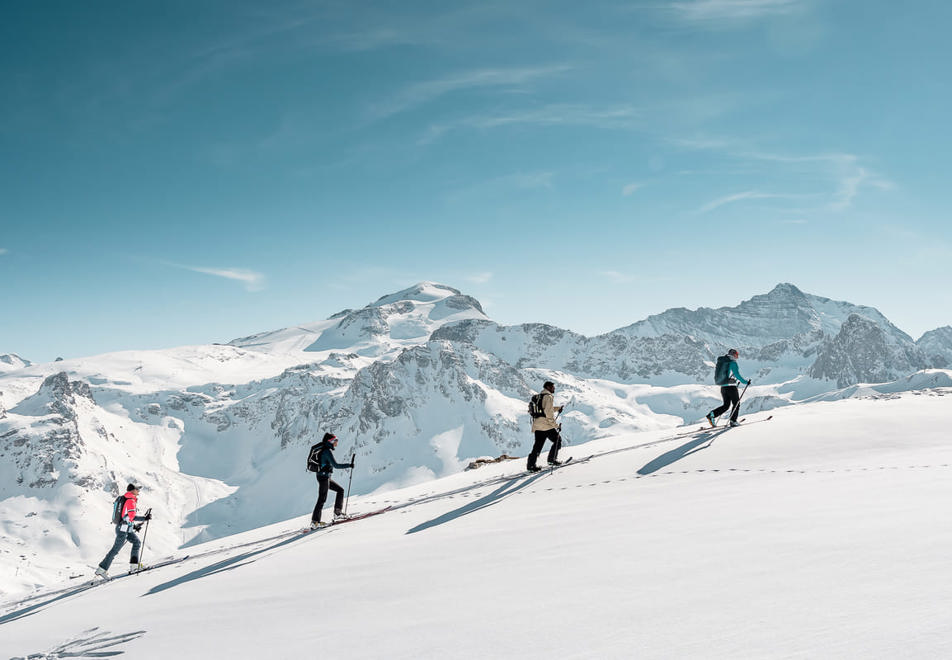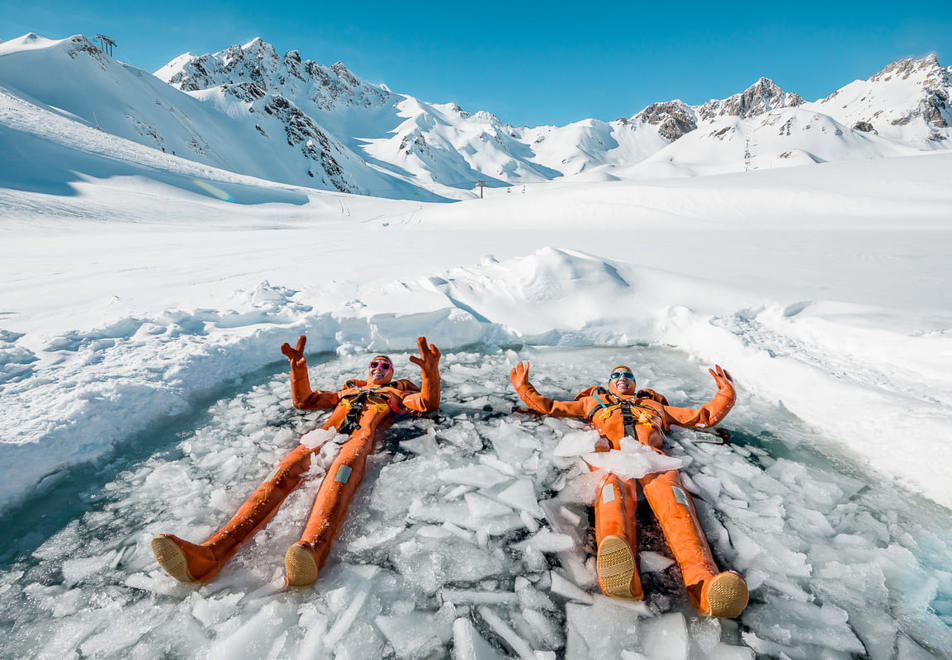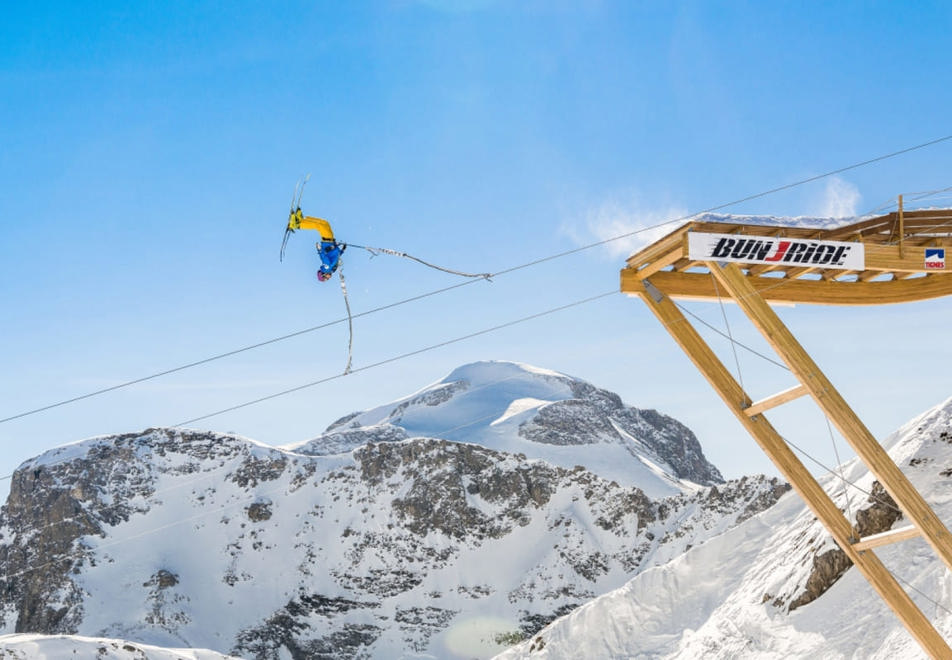 Why Tignes Val Claret Ski Resort?
Easy and direct access to the whole of the Val d'Isère (formerly Espace Killy) ski area
High-altitude & snowsure resort
Awarded 'Flocon Vert' certificate for sustainability in Dec 2022
It was the first area awarded National Park in France (1963) and is a paradise for outdoor sports lovers (its home of the largest colony of Alpine ibex in France)
Tignes ski area has obtained Green Globe certification
Tignes has acquired the Famille Plus label for its childcare facilities. Please view here for more information on the Famille Plus label.
Tignes can be found in the Tarentaise area of France, in the Northern French Alps and is a purpose-built ski resort within the Tignes-Val d'Isere ski area which ranks as one of the best winter sports centres in the world! Huge investment, progression and development over the past 50 years has seen Tignes grow into one of Europe's most comprehensive ski destinations, yet it has still been able to maintain its traditional French Alpine ambience.
Tignes is set at the foot of the twin peaks of La Grande Motte Glacier (3656m) and La Grande Casse (3852m) – meaning that you can even ski here in the summer! This ski resort has a highly sporting reputation and hosts many celebrities on training courses, including the French national football team.
Tignes is proud to have been elected 'The Sportiest Town' by the French daily sports paper, 'L'Equipe'! This was due to various factors including its outstanding sporting infrastructure, hosting numerous sporting events on an international scale, welcoming high-profile sports stars (such as the French football team), the high level of Tignes-born sportsmen and women, and a sports-mad clientele and community. Many towns are famous for their flowers but Tignes has sport in its blood!
There are regular free bus resort shuttles around the Tignes villages.
The bustling ski resort of Val d'Isère can be easily reached from the ski area of Tignes, via the ski lifts (30 minutes), bus (15 minutes) or car (7 minutes) - allowing easy access to a whole host of shops, restaurant and bars - great for après-ski or an opportunity to explore for non-skiers.
Interested in buying an apartment in Tignes? See our Buying in the Alps section.
Tignes ski area
The two ski resorts of Tignes and Val d'Isère make up the Tignes-Val d'Isere ski area, located in the Tarentaise area of the Savoie department in the Northern French Alps. There are multiple villages in Tignes including:
Tignes Val Claret

Tignes Lavachet

and then Val d'Isere on the other side
It provides a large well-linked and high-altitude ski area with a very reliable snow record (it's open 11 months of the year!), thanks to the La Grande Motte Glacier and the fact that it backs onto the peaks of the Italian border. According to 'Where to Ski and Snowboard' Tignes is listed as "Good snow guaranteed for a long season - about the best Alpine bet". 
As a whole, the Tignes-Val d'Isere ski area has become one of Europe's premier ski resorts. With its varied ski terrain, easy ski access and excellent lift system, it offers something for everyone – from complete beginners to thrill-seeking off-pisters! 
Tignes has a lot to offer including the Grande Motte glacier served by a modern funicular railway which takes experts as well as intermediates to the panoramic platform at 3030m within just 7 minutes! The Perce-Neige funicular, which took 4 years to construct, departs from Tignes Val Claret. It carried its first passengers in April 1993, and can transport 3000 people per hour travelling at a speed of 12 metres per second! At the top you will find a beautifully located panoramic restaurant with the most stunning views, brilliant ski slope options and the cable car to conquer the Grande Motte glacier!
The cable car will take you to new heights at 3456m. It can transport 3000 people per hour thanks to its two cabins and all at a speed of 10m per second! From the top you can enjoy a thrilling ski down to Tignes Les Brévières, have a mountain guide take you to the very summit of the Grande Motte glacier or as a pedestrian simply marvel at the glorious surrounding mountains from the various viewpoints.
Tignes invests money every year in the lift system, to ensure high performance and make sure you reach the slopes in comfort and as fast as possible. This ski resort has certainly come a very long way since the very first lift was installed in the old village of Tignes back in 1936!
For those with their own car, yet more skiing is available fairly nearby in the following ski areas: Sainte Foy is a 30-minute drive from Tignes Val Claret; Les Arcs is 45-60 minutes; whilst La Rosière and La Plagne are about 60 minutes away. And don't forget you have Val d'Isère just 25 minutes by car (or ski across from Tignes) plus the other Tignes villages. A day of skiing at most of these resorts is possible at no additional cost with lift passes valid for six days or more.
Tignes skiing info
Beginners
On your own or with a ski instructor, 'Ski Start' enables you to progress safely in specially adapted areas.
The Ski Start progression zone 1 & 2 are free, and for zone 3 you need a ski pass (Tignes 1 day or more...), so let start skiing!
100% beginner, discover! I am learning to ski on gentle terrain with beginner ski lifts. Free magic carpets: "Lac", "1800" and "Val Claret" carpets.
75% beginner, learn! I am making progress and enjoying the feeling of skiing. Free chairlifts & draglift: "Bollin" in Tignes Val Claret, "Almes" and "Rosset" in Tignes le Lac, "Lavachet" in Tignes le Lavachet.
30% beginner, evolve! I am moving onto blue runs in the Ski Start 3 progression zones with longer ski lifts... I buy my ski pass (Tignes or Tignes & Val d'Isère).
The particularity of the Tignes ski area is such that it allows beginners to rapidly head for the summits. There's no question of remaining on the snow front when the call of the Grande Motte Glacier is so tempting! Two beautiful blue runs, located at 3,032m altitude (Génépy & Rabotch), enable novice skiers to enjoy a fabulous downhill run with an impressive 570m vertical drop.
For complete beginners: enjoy FREE access to 9 lifts/carpets in Tignes to practice your first curves and gain confidence before hitting the slopes of the Tignes-Val d'Isere ski area: 
Tignes Val Claret:
Bollin chairlift
Claret carpet
Tignes Le Lac:
Rosset chairlift
Centre carpet
Almes chairlift
Tignes Le Lavachet:
Lavachet skilift/draglift
Tignes 1800:
1 Tignes 1800 carpet
2 Tignes 1800 carpet
Tignes les Brévières:
(Grand) Parei skilift/draglift
Lognan' is ideal for novices and families as the slopes are broad and not especially difficult.
Intermediates
For adventurous intermediates, Tignes is one of the best ski resorts, with a big lift network and extensive intermediate slopes. Tignes boasts the Grande Motte glacier which is highly recommended to intermediates with a bit of confidence. Take the funicular train from Tignes Val Claret and within just 7 minutes you will find yourself at 3030m with a good selection of great blue, red and black runs. Low intermediates will find the blue runs are quite wide as well as lots of fun!
Advanced, off-piste & ski touring
Tignes is a mecca for experts and offers many challenging runs. With experts and the more adventurous in mind, Tignes has converted many of its black runs into 'Naturides' – meaning the runs are marked, patrolled and avalanche protected, yet never groomed – therefore preserving the natural terrain and gaining layers of powder and mogul fields. 
Naturides® runs:
Tovière area: Pâquerettes, Envers de Campanules and Aster
Palet area: Guerlain Chicherit and Golf
Aiguille Percée area: Aiguille Percée, Œillet, Epilobes and Silène
Grande Motte area: Leisse
The scenic Vallon de La Sache black run down to Tignes Les Brevières should not be missed but is very demanding and long (often ungroomed): overlooked by the Sache glacier, this run has a descent of 1200m vertical down a breathtaking valley in the national park. You start at l'Aiguille Percee (2750m) and arrive down in Tignes Les Brevieres below the Tignes dam. Another not to be missed is the long black run from Tovière to Tignes Le Lac.
Tignes-Val d'Isere has some of the best lift-served off-piste in the world! Easily accessible and beautiful yet challenging, steep and interesting – it has it all and is sure to please the thrill-seekers in your party. From intermediate to free-rider, there is a vast variety of terrain to suit all levels. For first-timers Lognan is ideal.
The main off-piste areas in Tignes can be found above Tignes Val Claret, Tignes Le Lavachet, on the Grande Motte Glacier and in Tignes Les Brevières. It is imperative to have an expert guide or instructor, as it is very easy to get lost, safety has to come first and also by having an expert you will get to experience the very best runs.
In Val d'Isère, the major off-piste areas are: La Daille, Solaise, Bellevard, Pissaillas and Fornet. La Vallée Perdue (The Lost Valley) is a popular off-piste run, from the bottom of Tommeuses down into La Daille experience tall rock walls, narrow canyons and (depth of snow depending) even a small cave to crawl through!
For the more adventurous of you, Heli-skiing is available in Tignes! However, heli-drops are actually forbidden in France, so it's a slightly bizarre form. From Tovière you can ski down towards the Lac du Chevril to be retrieved by a chopper!
Two new ski touring trails starting from Tignes le Lac (at the foot of the Almes chairlift): the Fastoche (+ 180m) and the Collu (+ 390m). These easy-level slopes complete the ski touring offer already available via the Pala'foulée slope (+ 450m). Pala'Foulée is a ski touring slope that can be accessed daily from 8.45am to 4pm. The Tignes Ski Patrol mark, maintain and ensure the safety of this slope. In total, 5 hiking trails are available on the linked Tignes-Val d'Isère ski area (subject to snow conditions).
Snowboarders
Quite rightly, Tignes is very popular with snowboarders. Not only is there a snow park, boardercross and Glisspark but there are wide pistes such as Carline and Piste H plus lots of easily accessible off-piste areas – perfect for snowboarders. Another bonus is that drags can generally be avoided as gondolas and chairs are more favoured.
The terrain park is located in Tignes Val Claret and is known as the 'Swatch Park', due to Swatch installing cameras on a small jump at the end of the park.
A larger snowpark can be found in Val d'Isère and is known as the 'DC Val Park'. Located at 2500m on the La Daille/Bellevarde sector, access from Tignes Val Claret is via the Bollin Express, from Tignes le Lac via the Toviere gondola from Val d'Isère via the Daille funicular or Bellevarde cable car. This park has been approved by The French Snowboard Federation, proving its high standard. This snowpark is equipped with 1 x 3 seated chairlift, 2 draglifts, 1 rope tow, 1 quarter pipe, 1 boardercross for all levels, different jumps and hips for all levels, several low/high, single/double rails plus 1 Rainbow and 1 Fun Box. There is also a hut for refreshments and a deck chair area where you can sit back and relax, whilst listening to some music and taking in all the slope action. Not to be missed: Late March is Valpark Week, where the pros arrive for a helicopter photoshoot!
Tignes mountain fun zones
Fun runs: Turn n' run (free access)
Make learning to ski a real pleasure. The fun runs invite the big and small to discover skiing whilst having the most amount of fun: snow tunnels, woops, banked turns, sound apparatuses, mini box…
Specifically designed with families in mind.
Tignes le Lac: the Almes Turn N' Run, accessible via the Almes chairlift (free)
Tignes Val Claret: the Boïu Turn N' Run accessible via the Bollin chairlift (free)
Gliss'park (free access)
Parallel slalom and mini boardercross: challenge the next generation of champions in their own playground!  Located at the foot of the Palafour chairlift in Tignes le Lac, at the bottom of the Anémone run.
Boardercross (free access)
Come and try out the course, with more than 1200m of banked turns, woops, bumps and extreme corners! The boardercross is part of the DC Park. Access via the Col du Palet ski lift.
Snowpark and Easyparks (free access)
Beginner or intermediate? The two Easy Parks are meant for you! Their lines of green and blue tables and rails are the perfect environments for getting used to freestyle.
Advanced or expert? Head to the red and black jumps on the Snowpark! Stylish rotations and clean slides: let yourself be inspired by the greatest riders.
Tignes nordic skiing
Tignes-Val d'Isere has 44km of cross-country trails dedicated to Nordic skiing. Tignes (free to use) has four trails, three of which are located along the valley between Tignes Val Claret and Tignes le Lac – all of these are flat and easy. The fourth trail is more challenging and can be found in Tignes Les Brévières, winding around the lake 'Lac de Tignes', surrounded by trees. Most of them are situated at the foot of the ski area, on or around the lake. There are more trails in Val d'Isere.
Tignes ski hire & lift passes (pre-bookable)
Pre-book your 6 day+ Tignes ski hire and/or Tignes lift pass with Peak Retreats.
To download the ski extras form see 'Helpful links' further down the page. Please note that prices are for indication only. They will fluctuate based on Euro/£ exchange rate. Please call us for the latest prices.
Other lift passes are available to buy in the resort such as half or full-day passes (for those who only wish to ski the odd day) or one-use lift passes for pedestrians. Some resorts also offer specific beginner area passes and cross country passes.
Free of charge ski lifts are available in the resort - see the Tignes skiing info tab.
Tignes group ski school (pre-bookable)
Ski school for children is available to book from 3 years to 13 years, in Tignes, with Peak Retreats. 3-year-olds will go into the Piou Piou lessons. Children can learn to snowboard from 8 years+.
We can also arrange off-piste lessons.
To download the ski extras form see 'Helpful links' further down the page. Please note that prices are for indication only. They will fluctuate based on Euro/£ exchange rate. Please call us for the latest prices.
Tignes private lessons (not pre-bookable)
Private lessons with an instructor can only be arranged directly with the ESF ski school. Peak Retreats cannot pre-book these. Private lessons are usually around €40-60 per hour (depending on resort, time of day and period) and becomes cheaper the more hours you take and the more people you have to share the hours with i.e with family members or friends. Some resorts insist on a minimum of 3 sessions to be booked at once.
Contact ESF Tignes for private lessons - 0033 4 80 98 50 05
---
Tignes childcare (not pre-bookable)
Tignes resort does not have a creche for childcare. The only option is by taking ski lessons with the ESF ski kindergarten. This is pre-bookable with Peak Retreats. There is no option for childcare without skiing at any age.
---
Babysitters (not pre-bookable)
A list of babysitters is available from the tourist office.
Top snow activities to experience in Tignes
Please note Peak Retreats do not book any activities and most activities are payable therefore the below is just for information. More detailed information and how to book can be found on the tourist office website.
Tignes as a whole offers a vast array of snow sports and non-skiing activities. There are too many to list in detail, but here are a few highlights.
Activities in Tignes as a whole in various villages:
Tignes snake gliss
Come with your friends and family and try this sledge train... Expect a lot of fun and laughs.
Tignes Le Lac
Tignes ice driving circuit
In Tignes les Brévières
Tignes sledging
2 sledging slopes with FREE access 1 at the bottom of the Tovière gondola in Le Lac and 1 in the Lavachet area. Also small areas in Tignes 1800 and Les Brévières.
Tignes snowtubing
Snowtubing: the sled with a lot of sensations and minimal effort! A treadmill allows you to go up to the circuit to slide on the snow with buoys. Kids course or adult descent. At the Grande Motte park entrance at Val Claret. Minimum age: 3 years-old.
Tignes snowmobiling
In Tignes, nothing stops the fun! At nightfall, the snow becomes a terrain to discover a unique sport combining nighttime discovery and adrenaline – snowmobiling. As an enthusiast of nature and motorsport, you'll enjoy the pleasure of driving a motorized vehicle while exploring the resort beneath the starry sky.
Tignes electric snowbike
...fun without the noise! Silent, ultralight and easy to manoeuvre, roam slopes and ungroomed areas. The moonbike reaches top speeds of 42kph and is 3 times lighter than a traditional snowmobile and boasting zero emissions.
Tignes snowshoeing
Far away from the groomed pistes, discover the joys of fluffy snow and mountain wildlife with snowshoes on your feet. Enjoy at your own pace whilst taking a good look around: chamois and Alpine ibex are never far away!

Tignes mountain bike on snow
When the ski runs close, the mountain bikes arrive in the starting blocks! Travel up in the gondola and ride down the deserted pistes as the sunsets. This is another way to sample the joys of snowsports but on 2 wheels this time…
Tignes electric mountain bike on lake
e-MTB your way across the Tignes frozen lake from Val Claret to Lavachet. Wide tyres ensure good stability and comfort.
Tignes snowkiting
On skis or snowboard on vast hilly areas. Supervised by an instructor with dual qualifications (skiing and kitesurfing).
Tignes dogsledding
Tignes les Brévières
Top activities to experience in Tignes
Please note Peak Retreats do not book any activities and most activities are payable therefore the below is just for information. More detailed information and how to book can be found on the tourist office website.
Tignes as a whole offers a vast array of snow sports and non-skiing activities. There are too many to list in detail, but here are a few highlights.
Activities in Tignes as a whole in various villages:
Tignes for pedestrians
There are specific lift passes for pedestrians! There are magnificent viewpoints all over the resort. Why not head to the top of Tovière to admire the view and catch a glimpse of Mont Blanc?
Do you just want to take a walk or simply stroll around? Walk around the lake, pass by the Chartreux pedestrian zone and finish by La Banquise by visiting the igloo village. A walk that will be particularly appreciated by young children (and which is accessible with a pushchair). 
For your well-deserved lunch break, go to an altitude restaurant to recharge your batteries. No less than 6 high-altitude restaurants await you, such as the Panoramic or Le Bollin, which will be delighted to welcome you on their terrace for a lunch in the sun with your friends or family. Don't hesitate to take the ski lifts open to pedestrians to reach the heights of Tignes! 8 lifts are accessible to pedestrians in the Tignes area. A ski pass is required to access the lifts (only the Bollin chairlift is free for pedestrians). Pedestrian passes for a single round trip or for a day are available at all sales points in the resort.
Are you a bit more sporty? Follow the ski touring and snowshoeing trails to reach, for example, the Petit Col viewpoint with a breathtaking view of the Lac du Chevril and the Aiguille de la Grande Sassière culminating at 3751 metres.
New area in Tignes les Brevieres
Eco-orientated zone, boasts Lappish huts, igloos, and campfires and has activities including axe throwing, giant Mikado, toboggan racing, inflatable rings towed by electric snow scooter, laser games in the forest and biathlon.
Tignes dog sledding
Breathtaking ride over the frozen lake. Located in the heart of the resort, the lake is accessible in a matter of minutes. The Husky, Samoyed and Malamute breeds exhibit amazing physical abilities. In particular, they love to run in the cold. 
Tignes horse riding
Walk along the river and the fir trees, and discover natural and authentic Tignes.
Tignes horse snakegliss
Discover the sensations of sliding in a buoy pulled by a horse.
Tignes pony ride
Take your children for a ride with our ponies. 25-minute ride accompanied by a parent per pony
Tignes horse-drawn carriage
Link between your Les Brevieres accommodation and Les Brevieres snow front or ride in les Brevieres village: 30 min.
Tignes pony luge
Ride in the forest and near the river in a sledge pulled by a pony for children accompanied by a parent.
Tignes helicopter flights
Tignes paragliding
Tignes ice climbing
With crampons on your feet and ice picks in your hands, climb mythical waterfalls frozen into magical shapes (supervised activity, no experience required).

Tignes aquacentre
Situated at the heart of Tignes on the banks of the lake, Le Lagon offers a combination of five fantastic aqua leisure facilities. 
For swimming - 25-metre swimming pool with 6 lanes, swimming lessons etc.For relaxation - Bubble bed, whirlpool seat, geyser, swimming against the current, waterfall etc.
For recreation - Recreational pool with 3-lane waterslide, leisure pool, paddling pool, mini-whirlpool bath, toadstool fountain etc.
For well-being - wellness centre with steam room, saunas, Jacuzzis, recreational showers, solarium etc.
For health and fitness - Fitness centre with a cardio-weight training area and studio for exercise classes etc.
Tignespace
Facilities include badminton courts, football pitch, basketball court, volleyball court, squash court, table tennis, golf simulator, climbing wall and much more.
Tignes bungee trampolines
Bungee trampoline permits you to realize jumps & acrobatics till 6 metres high. Accessible by children (from 2 years and a half) and adults.
Tignes microlighting
Discovery flights in a microlight, a state-of-the-art modern, reliable and powerful machine, the very best for flying in the mountains.
You just have to take your ski off, sit on the machine and find yourself propelled and enjoy the stunning panoramic views, flying on the slopes, between the peaks.
Tignes Bun J Ride
An adrenaline overdose, for everyone, which combines ski jumping, bungee jumping and zip wire.
Equipped with a harness attached on each side at the waist to two mobile elasticated cords. Standing on top of the ski jump, you travel down a runway approximately 30m long that drops down into a 40-metre void. You are supported by the two elasticated cords that follow your trajectory. The system locks and once you are stable, you travel back down the zip wire to the ground.
Tignes ice driving
Discover ice driving at an altitude of 1,500 metres, just like a rally driver! A ride with a professional pilot, lessons suited for all, beginners or not, special courses to get introduced or improve your driving on ice: everyone can expect a big thrill!
Tignes news & events
What's new:
Two new ski touring trails - starting from Tignes le Lac (at the foot of the Almes chairlift) the Fastoche (+ 180m) and the Collu (+ 390m). These easy-level slopes complete the ski touring offer already available via the Pala'foulée slope (+ 450m). In total, 5 hiking trails are available this winter on the linked Tignes - Val d'Isère ski area (subject to snow conditions)
The two Easy parks - merge into a single spot opposite the DC Park
A new cable rope now connects the foot of the Merles chairlift to the Anemone slope in order to facilitate clockwise circling of the lake
A new photo trap (automatic photo point) is installed on the Merles chairlift, shortly before the disembarkation area, with the possibility of retrieving your photo on arrival
Modernised lift - The Marais chairlift has been updated! The previous lift has been replaced with a new 6-seater express lift, linking the Aiguille Rouge (above Tignes 1800) to the Aiguille Percée, with an estimated journey time of 8 minutes and 20 seconds!
Michelin Star Restaurant - La Maison Bouvier, run by chef Clément Bouvier, offers L'Ursus a gourmet restaurant. This restaurant offers you an unprecedented and unique experience and has gained its first Michelin star!
Ice Floating - Relaxation par excellence! Put on a dry suit and let yourself float on the surface of Lake Tignes! Available day and night and a great way to observe the peaks of Tignes from a new angle! Over 14s only
Events taking place in the 2022/23 season:
27th November 2022 – Yeti Race Do you fancy running in the snow, with your friends, and special challenges to tackle? Then put your trainers on and come to Tignes in November 2022 to take part in the last step of the Yeti Race Tour!
24th December 2022 - Christmas
There will be various activities for you to celebrate Christmas together including:
-Decoration of the Maison de Tignes le Lac with illuminations and automatons
-The tour of Santa Claus and his distribution of papillotes
-Christmas music and decorations
31st December 2022 – New Year's Eve
Celebrate New Year's Eve with Tignes & French radio RTL2 on Tignes le Lac snow front! Grab your down jacket and Moonboots and get ready to dance on the highest dance floor in Europe!
13th - 14th January 2023 - e-Trophée Andros
Tignes will host for the first time a stage of the famous e-Trophée Andros.
18th - 25th March 2023 - European Snow Pride
Every winter since 2008, Tignes have waved the rainbow flag, an emblem of the LGBT+ community, and the resort is hosting once again the biggest gay ski week in Europe!
13th - 14th April 2023 - Tignes Tech
Tignes Tech 2023 will take place on 13 and 14 April, with the presence of numerous start-ups try to provide answers to a give problem.
Check the Tignes tourist office website for more exciting news: www.tignes.net
Tignes après-ski, restaurants & bars
There is no shortage of restaurants or bars (including altitude restaurants) with over 60 of each to choose from in the wider Tignes area (although this is mostly at Tignes Le Lac & Tignes Val Claret which are about 15mins drive max from Tignes 1800 – a few more are found at Les Brevieres which is about 5 mins drive). There are also some nightclubs again at Tignes Le Lac & Val Claret.  While Le-Lac is a natural focus for immediate après-ski drinks.
There are free regular resort shuttles.
There are various altitude restaurants In the Tignes-Val d'Isere ski area including Table du Panoramic at 3032m. It was awarded its first Michelin star in 2021. Pride of the Bouvier family and well renowned, it's nestled at the foot of the Grande Motte glacier and can be accessed via funicular or on skis.
Why not try the famous Folie Douce in Val d'Isere (lift-linked from Tignes) for a different kind of dance scene. This branch of the Folie Douce opened in 1976 and is the original, introducing the chain's trademark Austrian-style afternoon party scene. You will find 7 other Folie Douce in the French Alps - Val Thorens in 2009, Meribel in 2012, Alpe d'Huez in 2013, St Gervais/Megeve in 2014, Chamonix and Avoriaz in 2018, Les Arcs in 2019. Access for pedestrians, only from Val d'Isère: take the La Daille cable car. Access via ski, take the "Tovière" cable car and the Edelweiss then Verte piste. Or via the "Fresse" chairlift and the Fresse then Verte piste.
---
Tignes amenities
Tignes (main altitude villages) has a bowling alley, 2 cinemas (2 movies per day, some shown in English) and over 200 shops including mini markets, a bakery, sports shops, clothing shops, banks, a post office, hairdressers and a doctor's surgery, tobacconists, supermarket, post office, cash machine, tourist office...
Getting to Tignes, France
By road
Driving distance from Calais 625 miles to Tignes 9hrs 30
From Calais take the A26 motorway via Reims, Dijon and Maçon to Lyon A43/A430 to Albertville and then N90 via Moutiers. Take the (D902) from Bourg St. Maurice towards Tignes / Val D'Isere and follow signs. Listen to Autoroute FM (107.7 FM) for traffic news in English.
By rail & air
Take the Eurostar from London St Pancras. See our train services page for more information. The nearest train station to Tignes is Bourg St Maurice.
4 international airports nearby. See our flying page for information on airlines (however we don't book flights).

Chambery Savoie Mont Blanc Airport to Tignes is roughly 83 miles, approximately 1hr 40 mins
Lyon-Saint Exupery Airport to Tignes is roughly 133 miles, approximately 2hrs 30 mins
Geneva Airport to Tignes is roughly 88 miles, approximately 2hrs 30 mins
Grenoble Alpes Isere Airport to Tignes is roughly 130 miles, approximately 2hrs 30 mins
Private taxi transfers
Private taxi transfers from airports and train stations are pre-bookable with Peak Retreats. See our airport & station transfers page for more information.
Bus transfers
Altibus/Bens Bus/Snow bus (and the likes of) offer shared bus lines from French/Swiss airports and some SNCF train stations to ski resorts. We don't book these (or have any affiliation with), we invite you to do your own research.
Resort shuttle bus in Tignes
Regular free bus resort shuttles from Tignes 1800 to Tignes Le Lac (link between Tignes Les Brévières 1550 and Tignes 1800 is by the Brévières gondola accessible for free to pedestrians on the ascent and descent. After ski schedule, Wednesdays and Thursdays evenings from 5.30pm till 9.00pm and 9.30pm until 11.30pm).
---
Tignes Val d'Isere opening dates