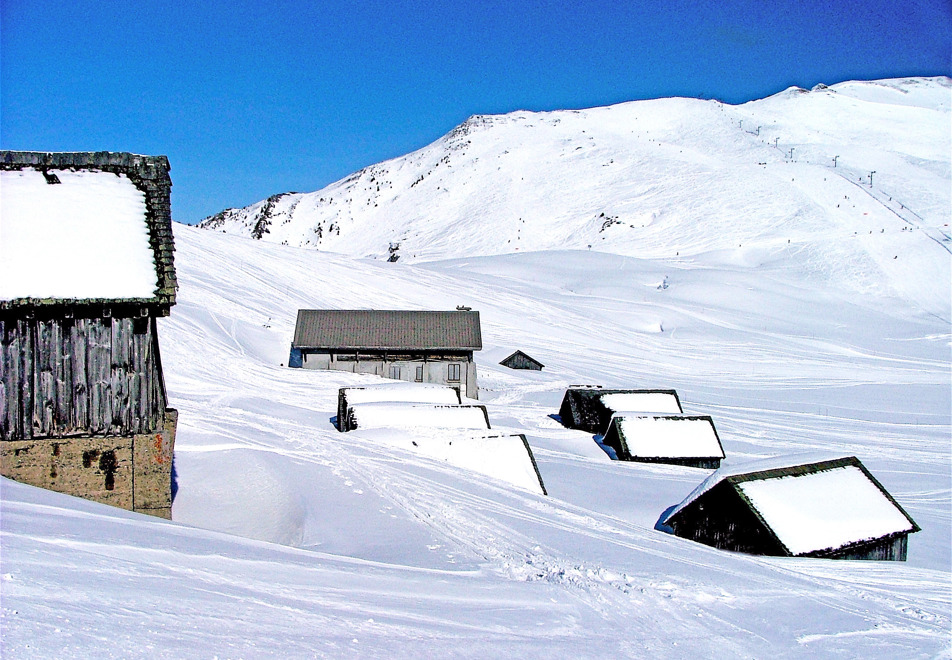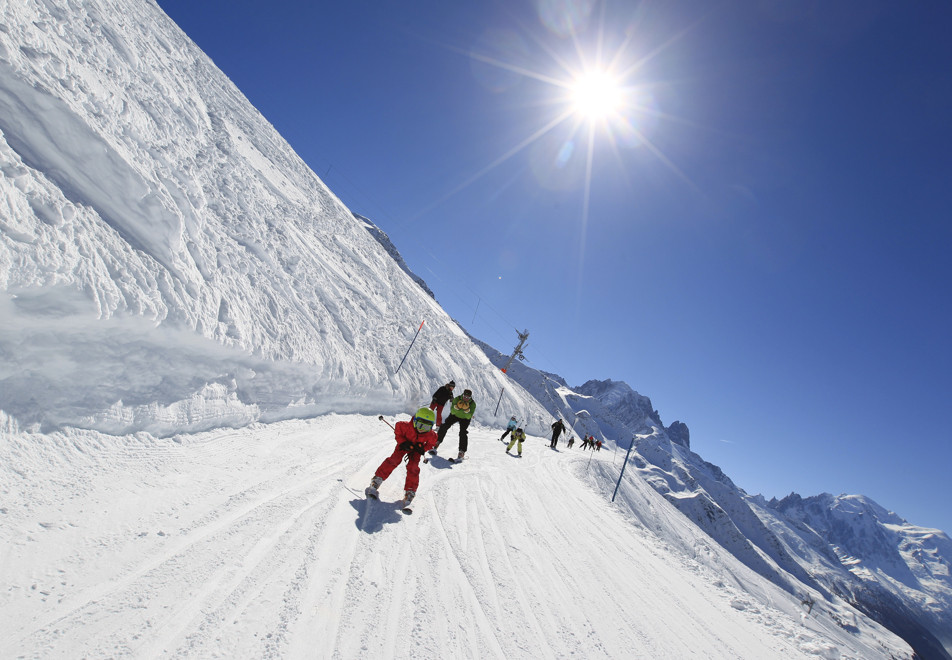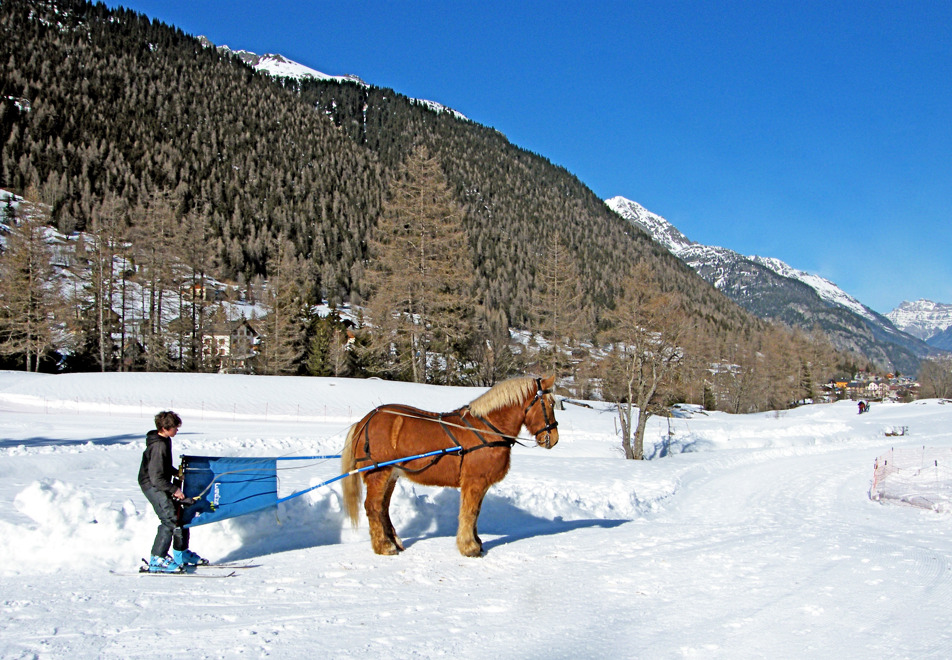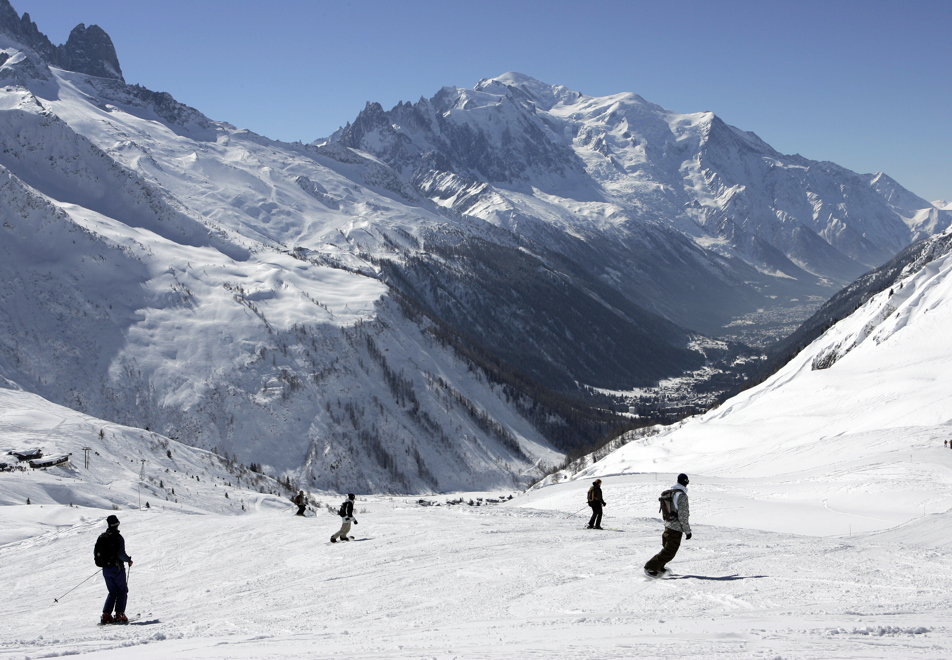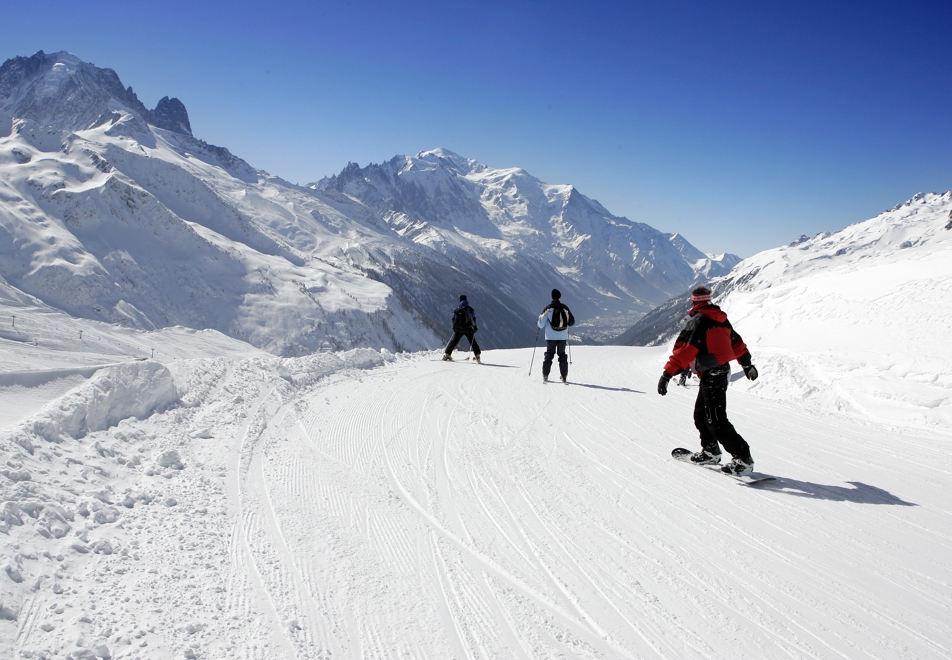 Thinking of skiing in Vallorcine? This small unspoilt resort which is close to the Swiss border, boasts stunning scenery and a good snow record.
Why Vallorcine Ski Resort?
A small, unspoilt resort that's less crowded than Chamonix
High-altitude skiing nearby with very good snow records
A pretty traditional village
Vallorcine Resort Information
The Chamonix Valley stretches from Servoz to Barberine on the Swiss border. The main towns within the Chamonix Valley include Les Houches, Les Bossons, Chamonix, Les Praz, Montroc / Le Tour and Vallorcine.
The main ski lift areas (working up the Valley) are:
In Les Houches - Les Houches,
In Chamonix - Le Brevent and the Aiguille du Midi (off piste only, the Vallee Blanche)
In Les Praz - La Flégère
In Le Tour/Vallorcine - Le Tour/Balme
Flégère is interconnected with Brévent. Le Tour/Balme is connected by lift to Vallorcine. The snowpark is in Les Grands Montets. There are other smaller beginner lift areas including Les Planards in Chamonix.
The tiny, unspoilt village of Vallorcine is superbly located at the foot of Mont Blanc, 20km from Chamonix and included in that famous resort's area lift ticket.
Close to the Swiss border, the scenery is stunning and the snow record good. Skiers have fast access to the friendly local Balme ski area, shared with neighbouring Le Tour, via an efficient gondola from the village.
Facilities in the Vallorcine village itself are somewhat limited. There are a handful of simple restaurants and available activities, besides skiing, are limited to cross-country skiing and snowshoeing. However if you're looking for a livelier night out or more extensive facilities, it's easy to get to Chamonix and the local guest card provides discounts on activities in the area, such as the Chamonix swimming pool complex.
If architecture is your thing, look out for the 'raccards', the traditional granaries that are not found anywhere else in France. They testify to the Valaisan origins of the village.
Chamonix (10 miles away) is indeed a fascinating traditional resort with a bustling atmosphere thanks to the presence of over 100 shops, bars and restaurants. The picturesque town also has a casino, Olympic ice rink, sports complex, tennis courts, climbing wall, bowling, Alpine museum, night clubs and cinemas. Also in the region, you can try paragliding or take a helicopter sightseeing flight.
VALLORCINE SKI AREA
The Chamonix Valley is generally known for its hard-core riding. However the local ski area, Domaine de Balme provides great family skiing (all but one of the runs is graded red or blue) served by 10 lifts providing a maximum skiable vertical of just over 1,000m.  There are wide sunny, north-west facing slopes over gentle alpine pastures as well as more challenging off-piste in the trees for advanced skiers.
The Domaine de Balme is formed of the village of Vallorcine and Le Tour next door. The area is lift-linked (there are 22 easy and intermediate runs), however, the main beginners' areas are both a train ride away at either Le Poya (a separate ski area on the other side of the valley) or Le Tour. The train doesn't actually go all the way to Le Tour – its final stop is at Montroc (about 1km from Le Tour itself). This does mean a bus ride to reach the main lift station area. Intermediate skiers can reach Le Tour on blue and red runs instead of taking the train/bus.
From the top of the Domaine de Balme ski area there are some spectacular views down across the Swiss border. There's some great off-piste skiing to be found as well. Le Tour offers mixed terrain where pistes tend to be wide cruisy blue runs or fairly easy intermediate reds.
Beginner skiers (whether adults or children) plus children up to Flocon and 1st Star and adults Level 1 will take their ski lessons at Le Poya (a train ride away and a separate ski area from the main Vallorcine/Domaine de Balme domain). All other levels take their lessons in Vallorcine. The lift pass must be bought locally.
Additional ski fact info,
main ski info in resort facts box at top of page

(22/23):

You can choose to use the Mont Blanc Unlimited pass which covers a huge area across Chamonix Valley, Les Houches, Megève-Evasion Mont-Blanc, Courmayeur & Verbier. The ski areas and sites are not lift-linked, except for Brévent - Flégère areas in Chamonix, so you need to take the valley shuttle buses or take a car if you have one. It also includes 3 excursion sites: Aiguille du Midi, Montenvers - Mer de Glace & Tramway du Mont-Blanc.

You also have the choice of Cham Le Pass as well which is a smaller area of 120km and includes Chamonix Brévent - Flégère, Grand Montets and Vallorcine/Le Tour Balme.

81 slopes:

Green slopes: 14
Blue slopes: 31
Red slopes: 23
Black slopes: 13

For information, here are the details for Vallorcine area:

Balme/Le Tour - 9 lifts (2 gondola, 2 chairlift, 5 draglift), 24 slopes:

Blue slopes: 12
Red slopes: 11
Black slopes: 1

Smaller more beginner type areas spread around Vallorcine include:

Vormaine - 4 lifts (4 draglift), 4 slopes:

Green slopes: 3
Blue slopes: 1

Les Chosalets - 2 lifts (2 draglift), 3 slopes:

Green slopes: 2
Blue slopes: 1

La Poya - 4 lifts (2 draglift, 1 chairlift), 6 slopes:

Green slopes: 2
Blue slopes: 1
Red slopes: 2
Black slopes: 1

Planards - 3 lifts (2 draglift, 1 chairlift), 4 slopes:

Green slopes: 2
Blue slopes: 1
Red slopes: 1
VALLORCINE BEGINNERS
Take the Vallorcine gondola, which links to the Le Tour/Balme ski area. From here you have La Vormaine beginners area. This is one of the largest beginner areas in Chamonix Valley with 4 drag lifts and a magic carpet. The ski area is wide and flat so there's plenty of space to practise. It's usually very sunny, with lots of snow (it's the highest of all the lower-valley slopes), and there are impressive views of the Le Tour glacier. It's all great for beginners/intermediates and ideal for children – and they can all progress to gentle blue runs at the top of Le Tour's main lift served by the Autannes chair. Try the Arve and Stade runs for improving beginners. Take the Charamillion gondola down at end of the day as there's only a red run (Caisets) back to Le Tour.
For families and beginners arriving when there's snow at valley level, there's the additional option of the small, separate, la Poya ski area which operates three lifts and three runs – a green, blue and a red as well as a snow garden for children.
VALLORCINE INTERMEDIATES
Intermediate-level skiers will be kept happy by the local ski area for several days, particularly the long blue run back to the resort. The Autannes Chair at the front gives access to some good intermediate runs, such as Ecuries which runs below the lift. The front of Le Tour is littered with gullies, which during the winter fill in with snow and form natural halfpipes.
VALLORCINE EXPERTS
Advanced skiers will probably want to take advantage of the Mont Blanc regional pass which encompasses the ski areas of a dozen resorts around Western Europe's highest mountain, including Courmayeur across the border in Italy. This provides access to all the treasures of Chamonix and many more. Chamonix is about a 20mins drive or a shuttle bus ride away from Vallorcine.
However, there are snowy delights to be had closer to home. In addition to the one technical black run on Balme, Emosson, which includes a steep mogul section, Les Jeurs. One of the most popular off-piste routes goes through the forest on the northern part of La Tête de Balme. There are many other options which the local mountain guides, based in Vallorcine, can take you to, with the option of skiing further along the valley and returning to the village by train. For hard-core skiers, of course, there's the famous Vallée Blanche in Chamonix.
Vallorcine Ski Hire
Pre-book your Vallorcine ski hire with Peak Retreats.
To download the ski extras form, see 'Helpful links' further down the page.
Please note, these Pound Sterling prices are for indication only. They will fluctuate based on Euro/£ exchange rate. Please call us for the latest prices.
Special offers: *7 days for the price of 6.  Free Skis/snowboard & boots (Blue/Red) for party leaders of groups of 10 or more all taking equipment. 1 Free helmet per child aged 6 and under for every adult booking skis or snowboards & boots (must be under same booking reference and requested on form above). Other duration prices on request - Cross Country ski prices on request.
Find out more about Peak Retreats ski hire
---
Vallorcine Ski Passes
Pre-book your Vallorcine lift passes with Peak Retreats. Find out more about Peak Retreats ski passes
To download the ski extras form, see 'Helpful links' further down the page.
Please note, these Pound Sterling prices are for indication only. They will fluctuate based on Euro/£ exchange rate. Please call us for the latest prices.
Other lift pass on offer (to buy locally in resort in Euros):
Vallorcine-Le Poya ski pass - ½ day and daily rates:
Coming soon...
Cham Le Pass ski pass – ½ day and daily rates 2017/18:
½ day - €39.10 children, €46.00 adults
Day - €43.80 children, €51.50 adults
Mont Blanc Unlimited - ½ day and daily rates 2017/18:
Day - €54.00 children, €63.50 adults
Vallorcine Ski School
Pre-book your Vallorcine ski school with Peak Retreats. Find out more about Peak Retreats ski school
Ski school for children is available to book from 3 years to 12 years, in Vallorcine, with Peak Retreats. 3-5 year olds will go into the Ski Kindergarten Piou Piou lessons. Children can learn to snowboard from 9 years+. We can also book ski lessons + lunch + garderie with lunch for 3-5 year olds.
For ski school times and prices, please download the ski extras form from the 'Helpful links' further down the page. Please note these are just guiding prices. Please call us for the latest prices.
Please note that lesson times are subject to change right until the last minute - you will be advised. Outside French school holidays, the ski school reserves the right to cancel group lessons should numbers be insufficient.  For peak periods - Christmas, New Year, February half-term and Easter - we strongly recommend that you book as early as possible and in any case at least 6 weeks prior to the required dates. Morning lessons tend to get booked up first and therefore we may only be able to offer afternoon classes within 6 weeks of departure. In some resorts, English speaking instructors may not always be available, particularly at peak times.
We cannot always guarantee that prices will be cheaper than in the resort. When ski packs prices are calculated, the currency is bought at the exchange rates that apply at the time. You can be assured that once you have booked your extras, if the pound depreciates, you will not be charged more for your ski packs, enabling you to budget for your holiday in advance.
Vallorcine Individual Tuitions 

(2018/19 prices, NOT pre-bookable)

1 hour for 1-2 pers is €58

Individual tuitions can only be purchased directly from the ski school. Peak Retreats cannot pre-book these.

Gare de la Télécabine
74660 Vallorcine
Ski school contact number:
Tel. +33 (0)4 50 54 61 67 
contact@ecole-ski-vallorcine.com
---
Vallorcine Child Care
CHILDCARE WITHOUT SKIING (childcare with skiing, see below)
Panda Club: 10 months - 12 year olds, telephone +33 (0)4 50 55 86 12 Chamonix Centre.
A list of approved babysitters is available from the Chamonix Tourist Office.
Baby equipment rental
You can rent a number of baby products locally in Chamonix.  Baby Cham is a Chamonix based company that has a whole host of baby items available for rent.  Pushchairs, high chairs, cots, bedding, warm clothing.....
Prices start from €10 per day for a pushchair or car seat (€50 for the week).
Vallorcine Resort Activities
SEE CHAMONIX PAGE FOR MORE INFO ON OTHER ACTIVITIES 
Step into the Void (Pas dans le vide)
The latest addition to the ongoing improvements being made to the Aiguille du Midi, the Chamonix Skywalk is making steady progress and is due to open to the public in December. The new feature on the Aiguille du Midi, which already attracts millions of visits every year, is set to be a huge sensation at 3,842 metres. The Chamonix Skywalk is a glazed structure perched on the Aiguille du Midi, with a 1000 metre drop below, allowing visitors to truly step into the void. The structure is made entirely of glass to allow for maximum transparency, three glass plates of 12 mm each are binded with a transparent film of the five faces, all held together by mechanical fasteners. The unit is then fixed to a vertical support structure over the void. The bespoke design has taken years of planning, development and testing by French engineers and German laboratories.
Vallorcine Walks
Enjoy 6 km of groomed footpaths that wind alongside the river l'Eau Noire through the various hamlets and forests of Vallorcine. Stretching from Le Buet to the church. A wonderful way to discover nature's unspoilt beauty during the winter months. Maps are available free of charge at the Tourist Information office in Vallorcine.
Nocturnal sport in Vallorcine
In the hamlet of Le Buet in Vallorcine, the cross-country piste is flood-lit two evenings per week during the school holidays. Free entry.
Dog-sledding (upon booking) in Vallorcine
Learn how to drive a sled and its dogs.
Contact Evasion Nordique:
Philippe Von Compernolle 
Tel. +33 (0)6 82 09 50 03 - evasion.nordique.74@wanadoo.fr - www.evasion-nordique.com
Outdoor ice rink in Vallorcine
Patinoire Résidence & Spa Vallorcine 
Open afternoon and evening (flood lit). Skate rentals - 5€. Night time entertainment.
Tel. +33 (0)4 50 54 75 20
Sledding in Vallorcine
Located in the village centre behind the Tourist Information office in Vallorcine is a groomed hill for sledding. Children are under their parents responsibility. Do not forget gloves, sunglasses and hats.
La Ferme de Vallorcine
Farm shop selling cheeses Vallorcine. Tel. +33 (0)4 50 54 69 42
Markets nearby
Tuesday: Aoste, Wednesday: Courmayeur, Saturday: Chamonix, Sallanches
Numerous runways are available for hang and paragliders. The Alpine Mueseum and a range of exhibitions with vaied themes are offered throughout the season.
If you prefer walking or snowshoeing to skiing, Chamonix has just what you need to enjoy high mountain scenery: discover the Mer de Glace with the picturesque cog railway of Montenvers, take Europe's highest cable car to the top of the Aigulle du Midi, ride on the tramway du Mont-Blanc, Frances highest cog railway, fly over the Mont-Blanc with Chamonix Mont-Blanc Helicopters – or simply enjoy the 17km of footpaths which take you deep into the winter landscape.                  
Please note: All the above information is for information only. For the most up-to-date information please visit the resort tourist office website. All prices for activities are in local currency (€ Euros) and are bookable and payable locally in resort.
Vallorcine Tourist Office
Vallorcine tourist information 
Le Betté Chef Lieu
74660 VALLORCINE 
Tel. +33 450 54 60 71 - info@vallorcine.com 
www.vallorcine.com 
Vallorcine Ski Activities
Mountain restaurants
Various in Chamonix Valley
Ski in Vallorcine Off-Piste
Le Tour in the Domaine de Balme has some of the best off piste in the valley. Do take a guide with you though; as comes with the territory of off-piste skiing the conditions can be dangerous and avalanches are frequent in this area.
Ski in Vallorcine Cross country
11 km of ski trails leading through hamlets and larch forests, along the Eau Noire mountain stream. For beginner & intermediate skiers. Starting points in Le Buet or Vallorcine opposite the train station. 
Tel. +33 (0)4 50 54 61 09 
Ski Joering in Vallorcine
Ski-joëring at the foot of Aiguilles Rouges with the Couteray team. Try it yourself - Rides (individuals, groups, night-rides) and sleigh rides.
Welcome point is at Le Buet, 50m from the railway station. 
Pascal Berguerand
+33 (0)4 50 54 63 45 or +33 (0)6 15 17 30 23
Vallorcine Resort News and Events 2022/23
Resort news:
Flégère cable car

- the cable car has been replaced by a new Dopelmayer last generation gondola. New panoramic lift with 10 seater cabins, new departure station modern, design and digital! The entrance hall of the station will be totally dedicated to the clientele. The project involves a layout of 300m2 offering a shopping centre, an experiential space (large screen display of images from our various sites), a waiting area (cozy corner with coffee truck).
Events:
The Christmas Village in Chamonix 14th December 2022 - 3rd January 2023 Over the Christmas holiday period 25 craftspeople and producers will set up their Christmas stalls in the heart of Chamonix. Fairytale decorations and magical street performances will enchant the public.
Kandahar Junior 6th - 8th January 2023 International downhill ski competition – U14 organised by Les Houches.
Kandahar Ski World Cup 4th February 2023 The Kandahar is an alpine ski race that takes place on la Verte in Les Houches. The best skiers in the world will compete in the slalom events. 
La Trace des Grands 4th - 5th March 2023 Launched in 2021, La Trace des Grands is a ski mountaineering race in the Chamonix Mont-Blanc valley. It takes place on the Grands-Montets site. A choice of three races allows the expression of all forms of ski touring
Chamonix Unlimited Festival 5th - 9th April 2023 The Unlimited Festival brings together skiing and music on mountain tops! The DNA of the event: a lineup of artists from the electro scene in small-scale open-air venues, on the most beautiful sites of the Chamonix-Mont-Blanc Valley!
Further information can be found on the tourist office website: www.chamonix.com
Vallorcine Après-ski, Bars & Restaurants
There are 5 restaurants (plus 2 refuges) in Vallorcine. Otherwise Chamonix hosts a wide selection of typical cafes and tempting pastry shops along with 14 bars, 80 restaurants, 100 shops and 7 discos. 
Vallorcine Restaurants
Restaurant La Ferme des 3 Ours
Le Plan Droit -  04 50 54 63 06
www.restaurant-laferme-des3ours.com
Restaurant Le Buet
Le Buet - Tel. +33 (0)4 50 54 60 05
L'Arrêt Bougnête
Place de la Gare -  Tel. +33 (0)4 50 54 63 04
Le Café Comptoir
Le Plan Envers – Tel. +33 (0)4 50 18 72 43
Getting to Vallorcine, France
By Road:
Driving distance from Calais to Vallorcine 530miles (8hrs)
Direct access by the 'Autoroute Blanche' (Motorway), connected to the European motorway network, all the way to Chamonix. Then on the RN 506 to Vallorcine (17 km), heading towards Switzerland.
By Rail: 
TGV (fast train) to Saint-Gervais. Mont-Blanc express Saint-Gervais - Vallorcine.
Airports:
Geneva Airport is 116km from Vallorcine (1 ½ hours) 
www.gva.ch  
Chambery Airport is 149km from Vallorcine (1 ¾ hours) 
www.chambery-airport.com 
Lyon Saint-Exupery is 236km from Vallorcine (2 ½ hours) 
www.lyonaeroports.com
Grenoble Airport is 243km from Vallorcine (2 ½ hours)
www.grenoble-airport.com 
Getting around the Chamonix Valley area
(Le Tour, Chamonix, Les Houches, Vallorcine etc)
Buses from Servoz to Vallorcine are free for holders of the guest card (Carte d'Hote) or a ski-pass. You can also travel by train (free of charge) between Servoz and Vallorcine with the Carte d'Hote.
The Chamonix Valley has very good shuttle bus links throughout all its resorts so it's easy to hop on the resort shuttle to whatever ski area you desire. Link up to Chamonix town, Les Houches, Vallorcine; buses run from early in the morning to late afternoon and the night bus runs between 10pm-12pm, returning latest 12.30am.
The SNCF line serves all the villages from St Gervais/Le Fayet to Martigny (Switzerland), passing through Chamonix and Vallorcine. 
The Mont Blanc Express train also provides access between the Chamonix Valley resorts. 
Vallorcine Airport Transfer
For pre-bookable private transfer rates with Peak Retreats, view here. 
---
Vallorcine Opening Dates
Vallorcine opens from 17/12/22 - 16/04/23