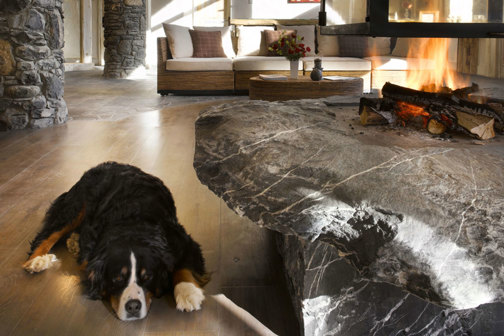 Travelling To and From France
To travel between the UK and France your dog must be microchipped, and have had a rabies vaccination, a blood test, and a tapeworm treatment. 
Dogs must have a passport to travel within the EU, you can get a pet passport from your vet. Pet passports are valid to 31st December 2020.
Your dog should have a microchip that meets the ISO standards. If it doesn't meet these standards, you must bring your own microchip reader. 
Your dog must have had a valid vaccination against rabies (whether first or a booster) 21 days before traveling. 
30 days after the vaccination, your dog must have a blood test to ensure the vaccine has given sufficient protection. Once a satisfactory blood test has been taken you must wait 3 months before traveling.
Your dog must be treated for tapeworm every time you want to travel to the UK, between 1 and 5 days before you're scheduled to arrive. It must be recorded in the pet passport. If you need to find a French vet, visit www.pagesjaunes.fr (type 'Vétérinaire' in Quoi or Qui box and your destination in France e.g Chamonix in Ou box. If you tick the 'a coté de' box you will find the vets near to your destination). 
From 1 January 2021 the rules for travelling to EU countries with your pet will change. You should start the process at least 4 months before you travel.
Other things to consider are: 
Whether or not your dog is a banned breed in France. 
If your dog is due a booster make sure you organise it on time. One day late and you have to start the process all over again (including the 6-month wait).
For further information on taking your dog abroad, see the guide on taking your pet abroad on gov.uk.


Ski Accommodation for Dogs
Here is our selection of dog-friendly accommodations we feature in the French Alps that permit dogs. 
If you are travelling with one dog

: 



 
If you are travelling with more than one dog: 


Travelling with Dogs

If you're traveling with Eurotunnel, Brittany Ferries or P&O please be aware that you must stay in your car during the crossing. You will need to visit the Pet Control booth, in Calais, for checks upon returning. 
Lucy Pitts, A Good Life France, recently visited Saint Gervais with her 2 Leonbergers. Here are her top tips for taking a dog on a ski holiday in France.