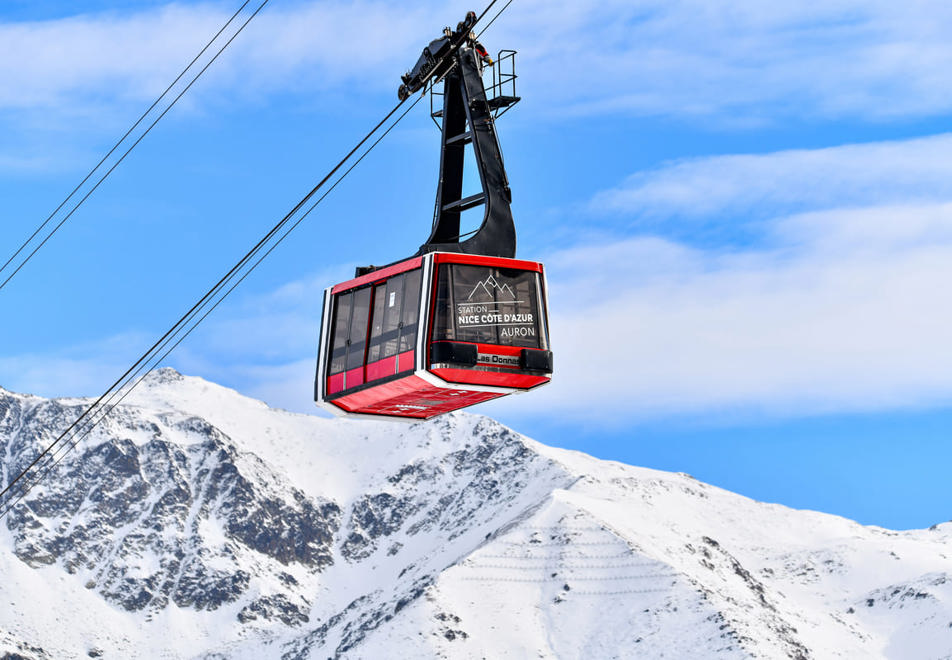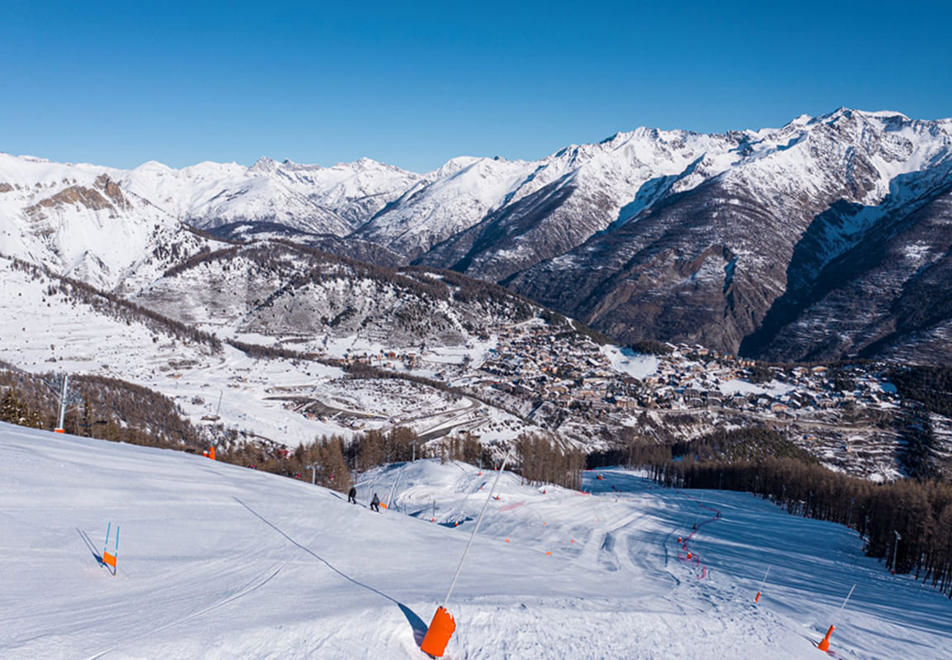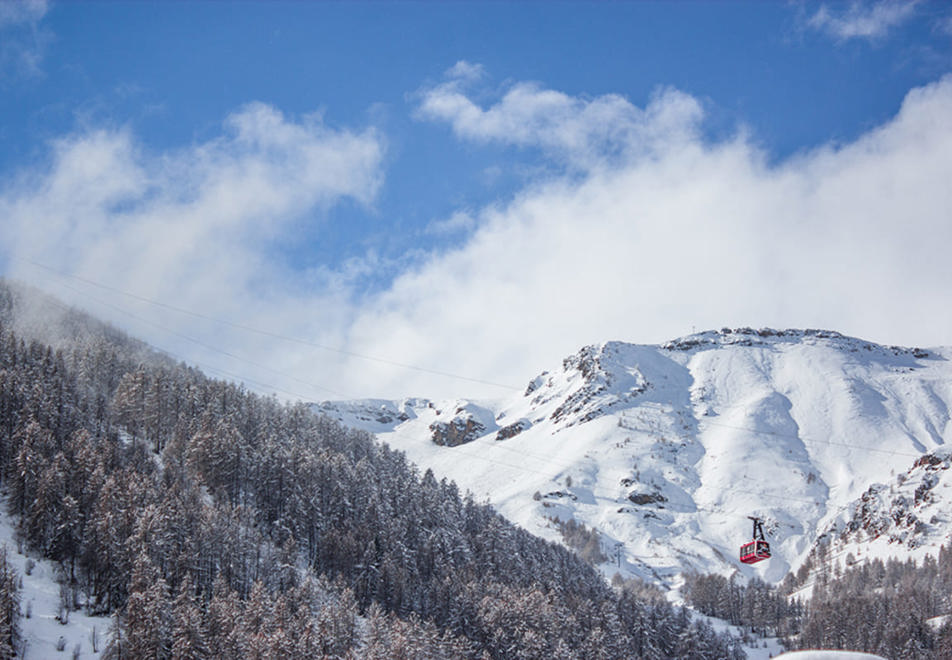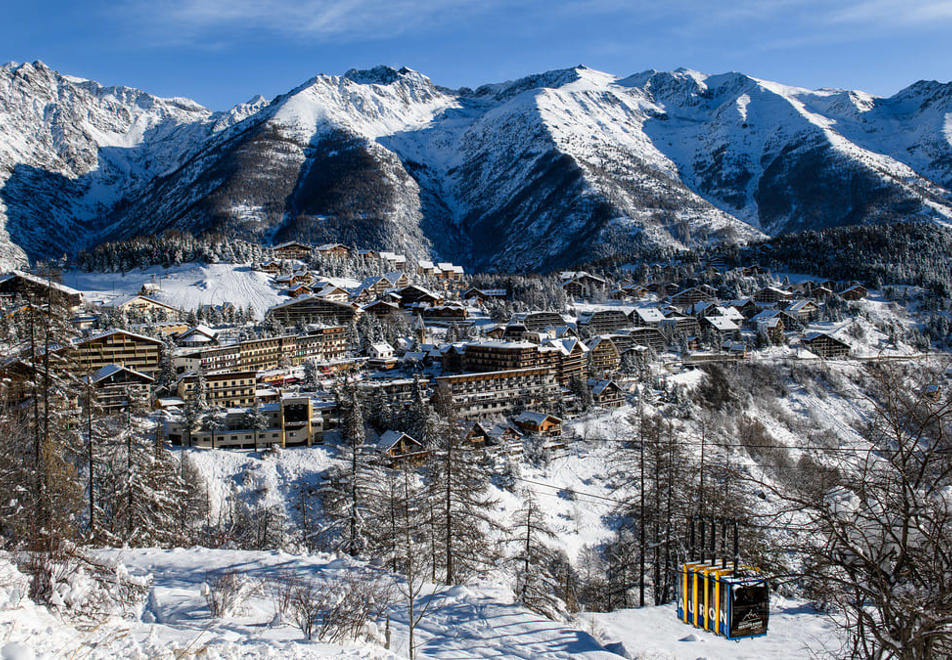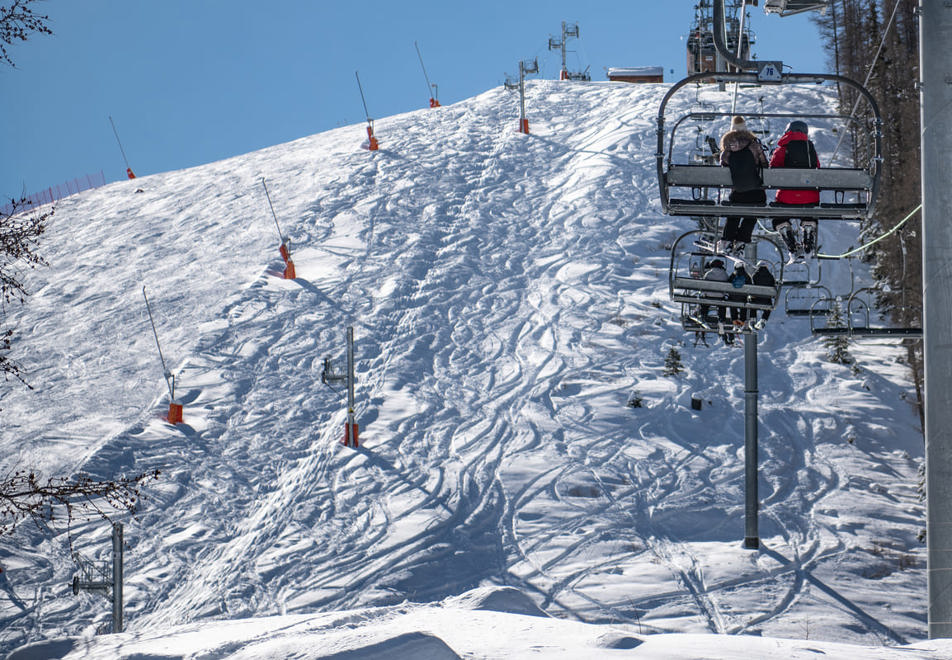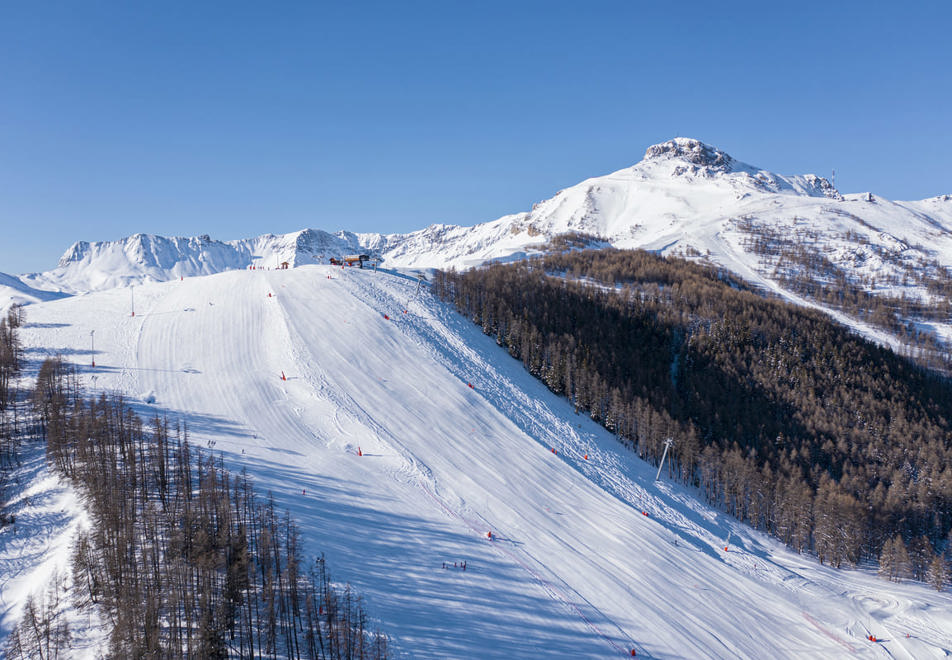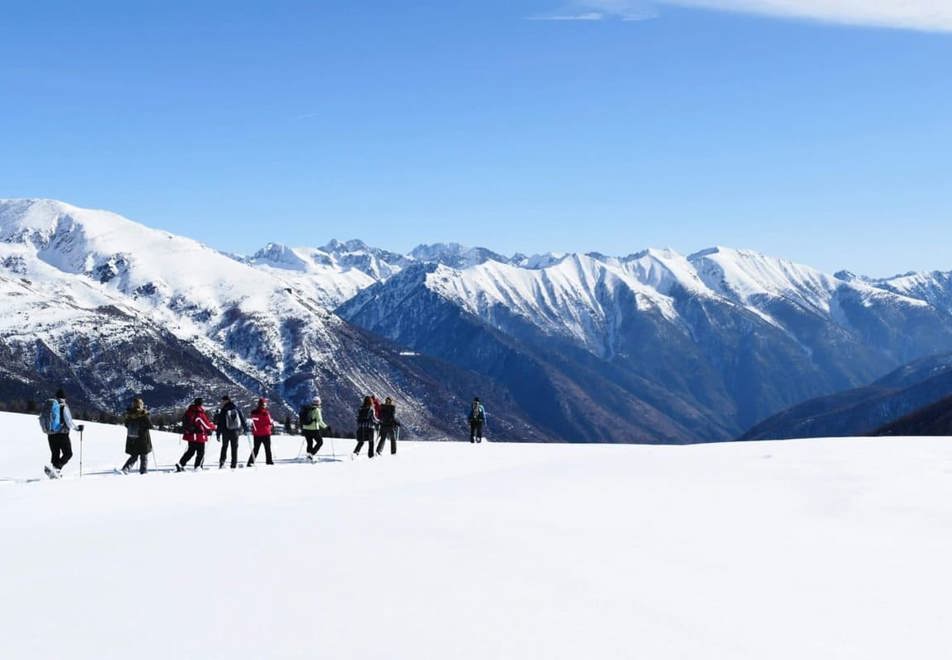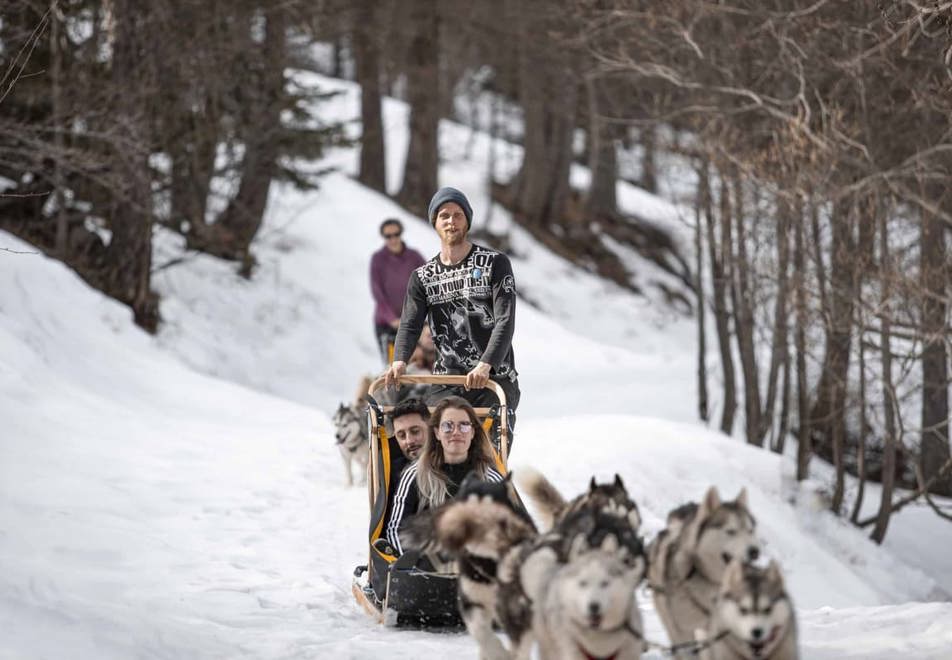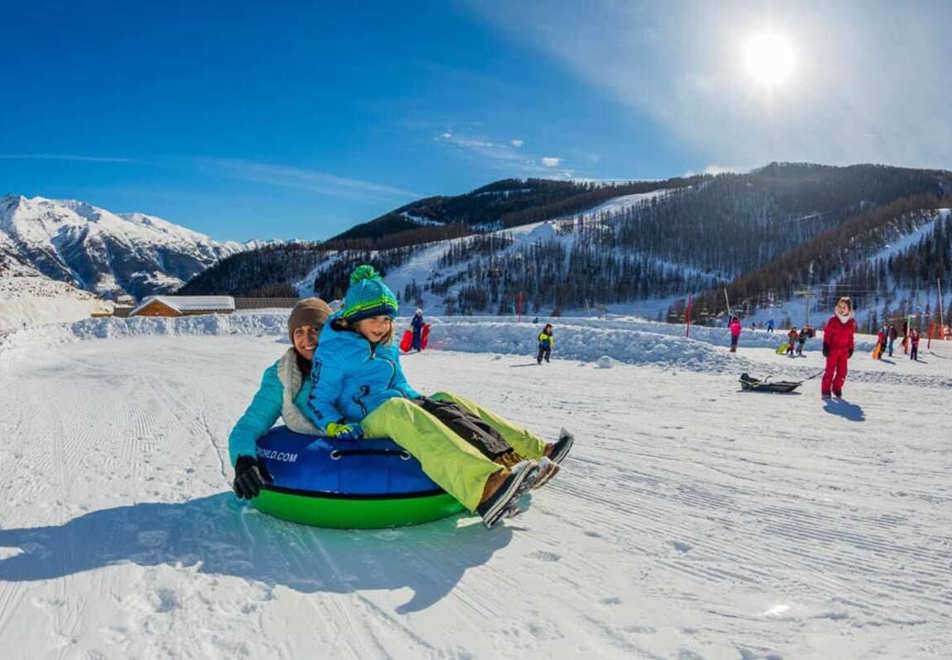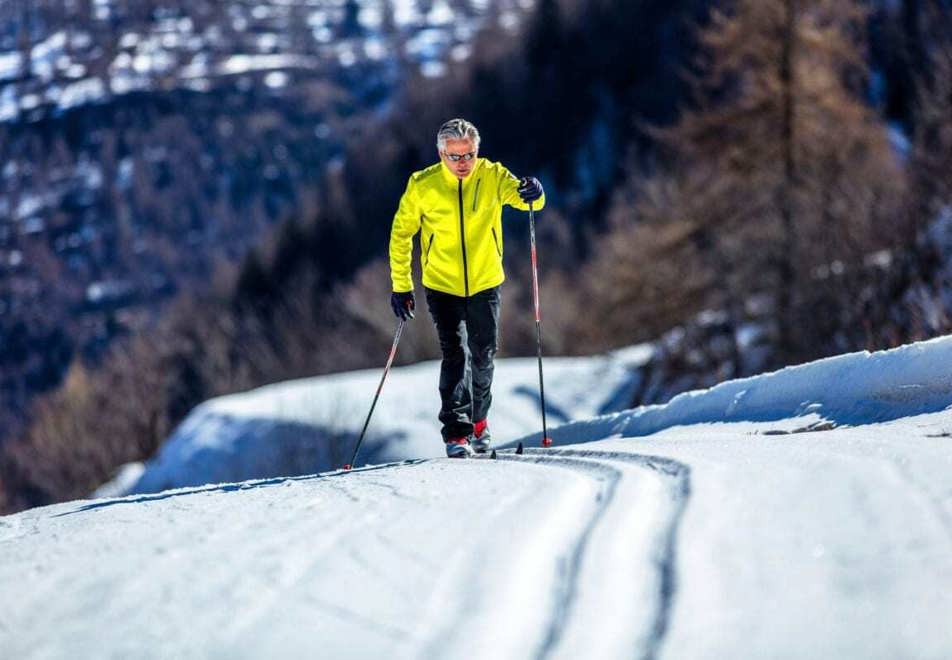 Auron has become the largest ski area in the region and is less than 1hr 30 mins from Nice and its international airport
Why Auron Ski Resort?
The Auron ski resort, sitting at 1600m, belongs to the town of Saint Etienne de Tinée located in the Alpes Maritimes department in the Provence-Alpes-Côte d'Azur region. Auron has become the largest ski area in the region and is less than 1hr 30 mins from Nice and its international airport. It is located at the gates of the Mercantour National Park.  
The National Park extends over 28 municipalities (more than 2,000 km2). The Tinée valley extends over approximately 80km, from its confluence with the Var (La Mescla), to the sources of the Tinée at the foot of the Col de la Bonette.
Ibex, chamois and mouflons cohabit there. Deer, roe deer and wild boar frequent the lower wooded areas. Ornithological wealth: the black grouse, the rock ptarmigan, the nutcracker and large birds of prey such as the golden eagle and the bearded vulture are the most remarkable birds that inhabit the territory. A few packs of wolves have settled in Haute Tinée since 1992.
More commonly found are the marmot, the ermine and bats. Thanks to multiple climatic and geological influences, composed of a mosaic of environments at various altitudes, the Mercantour is proud to have a unique flora in Europe with more than 2,000 plant species out of the 4,200 known so far in France. Among them 220 are considered very rare, including 40 said to be endemic, such as the many-flowered Saxifrage which is found nowhere else in the world!
In order to appreciate the exceptional panoramas of the Mercantour National Park, you can visit Saint Dalmas le Selvage. It is very close to Auron, being just a few kms away. It's a huge area perfect for ski touring, cross-country skiing or snowshoeing.
Since 2003, the resorts of Auron, Isola 2000 and Saint-Dalmas-le-Selvage, which were all keen to develop as resorts, have come together to form the Joint Association of Mercantour's Resorts (255km alpine skiing, 600km of marked trails) with an ambitious development plan. Substantial investments have made it possible to modernise and develop the ski areas of Auron and Isola 2000 and to preserve the historical heritage and authenticity of Saint-Dalmas-le-Selvage.
St Etienne de Tinée (1140m) is directly linked to the ski area of Auron by the Pinatelle gondola. At 1140m above sea level, Saint-Etienne de Tinée is at the crossroads of the alpine and high mountain roads, with the col de la Bonette, the highest in Europe (2802m). This traditional village with 1300 inhabitants is known for its beautiful historical and cultural heritage. It has religious buildings dating back to the 13th and 17th centuries.
Auron ski area
The ski area of the Auron ski resort is divided into 4 areas:
Las Donnas
Sauma Long
Demandols
Lieuson
Snow lovers will enjoy the Auron snowpark which is divided into 2 areas: the beginners' area and the area for intermediate and advanced skiers. On the Ubac slope, you can enjoy the Family Park area which offers a fun and marked out course with obstacles.
The resort's snow front offers beginners wide green piste which is close to the resort's restaurants. Beginner skiers aged 3 and up can enjoy their first time sliding on the snow in the 'snow garden' while younger ones are welcome all year round at the Oursons nursery. The resort carries the Family Plus label for its excellent childcare facilities.
Top snow activities to experience in Auron
Please note Peak Retreats do not book any activities and most activities are payable therefore the below is just for information. More detailed information and how to book can be found on the tourist office website
Sledding
Discover the free toboggan run on the slopes on the Chastellarès plateau (after the snow groomers garage). Secure track 65m long and 45m wide.
Airboard sledge
Inflatable toboggan on which you launch yourself on your stomach! Fun activity to practice with family or friends after skiing! Steering is done by shifting your weight to the left or right depending on the desired bends and you brake with your feet. Departure briefing and supervision by a specialist who is also a mountain guide. Easy and fun. Every Saturday afternoon.
Snowmobiles
Drive your own snowmobile with Auron Incentive Motoneiges!
Childrens snow mobile circuit
Snowmobile circuit for children from 6 to 12 years old at the Alisier restaurant (Chastellarès plateau).
Snowshoeing
Roughly 9km of marked trails on 2 circuits, starting from the resort, to discover alone or with a mountain guide.
Snake glisse
Go down the Nabines piste, attached to each other! From 12 years old. Descent on individual toboggans fitted into each other, supervised by 1 instructor. Runs on Saturday afternoons.
Toboggining tubing
Sitting in a big round buoy, slide down the toboggan run (located on the Chastellarès plateau). A fun activity to do with the family and accessible to children from the age of 12 and 6 if accompanied by an adult. Free activity offered as part of the resort's entertainment programme. No need to book, go directly on-site.
Sled dogs
Let yourself be guided by the musher and his dogs on the snowy trails of the Auron resort. Lasting 45 min (30min of sliding and 15 min of presentation and moment with the dogs) maximum 180kg/sled, from 3 years old. From mid-January, discover this activity at night, on Friday evening and Saturday evening.
Top activities to experience in Auron
Please note Peak Retreats do not book any activities and most activities are payable therefore the below is just for information. More detailed information and how to book can be found on the tourist office website
Bodybuilding room
The weight room welcomes you on Mondays, Wednesdays and Saturdays in the evening.
Water aerobics
At the indoor swimming pool in Auron in the morning. Aquagym represents a series of exercises in water, which will allow you during a 50-minute session, to tone all muscle groups without the risk of injury thanks to the resistance offered by the water. Pool depth for all 1m20 (from 16 yrs).
Indoor climbing wall
From 4 yrs. Up to 4 meters high in the Auron forum room. Learning techniques through play, bouldering at all levels, with landing on mats, supervised by a climbing instructor.
Trampo elastic
On the central square of Auron, every weekend in winter and every day during the French school holidays.
Auron swimming pool
Aquafun area with children's pool, balneo area, solarium. Swimming shorts are allowed, swimming cap not mandatory. Open in winter every day except Tuesday.
Auron ice rink
Place Centrale d'Auron. Open every day during the winter season.
Petanque on ice
Activity to practice on the Auron ice rink, from 10 years old. Between curling and traditional petanque, come and have fun with this new activity in Auron (no need for ice skates).
Bubble football on ice
Football like you've never played it before: as much fun inside the bubble as outside as a spectator! From 12 years old. On the Auron ice rink. Protected in your transparent bubble, you will play, in après-ski shoes, a football match on the ice where all the rules are allowed…
Auron childcare (not pre-bookable)
Childcare from 3 months-3 years or 4-10 years (non-skiers)
If you are after non-skiing childcare for 3 months-3 years, Les Marmottes nursery will cater for your needs. Open every day, 8.30am-5.30pm, at the Maison d'Auron next to the Tourist Office and the Riou ski lift.
Les Oursons leisure centre in Auron welcomes your children from 4 to 10 years old every day during French school holidays (except 25/12 and 10/01) from 9am-5pm.
Please contact direct as we cannot pre-book these kids club.
It is advisable to book before you go and in good time as spaces get filled quickly, especially in Peak times. A childhood vaccination record will be needed. 
---
Babysitters (not pre-bookable)
A list of babysitters is available from the tourist office.