Self-drive ski holidays with travel by Eurotunnel or ferry
As a self-drive ski specialist, we recommend driving to the French Alps if you're looking for flexibility, value for money and want to be in control of your journey. Take as much luggage as you need (sledges, skis, boots - the lot!), stop en-route to break up your journey or head straight down. Find out more using the tabs below and if you have any questions, call our friendly team on 023 9283 9310.
Why drive?
Eurotunnel
Ferries
Tips for a self-drive ski holiday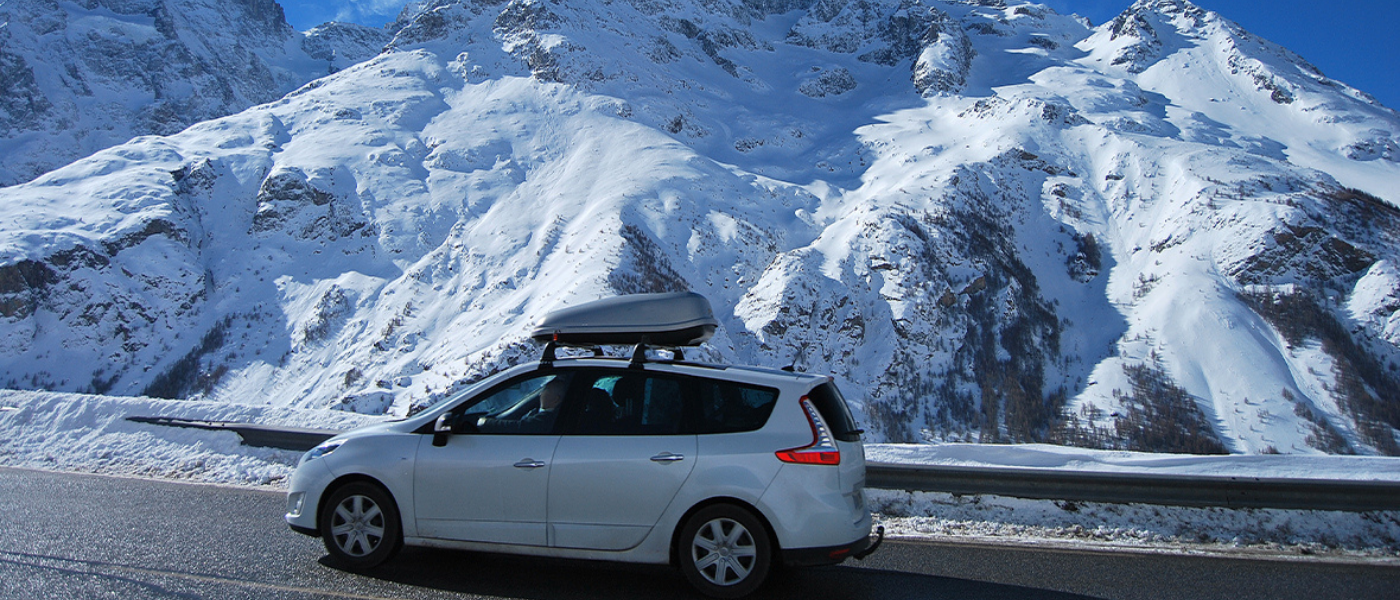 Why drive to the French Alps?
Here are just some of the reasons to choose a self-drive ski holiday:
Flexibility - be in control of your own timetable.
Take as much luggage as you need (including sport and leisure equipment at no extra charge). This is also ideal for families that tend to come with a lot more stuff!

Stop en route 

as and when you choose. Make the journey a part of the holiday, maybe visit a little vineyard on the way through Burgundy?
Make use of the car while in the resort - explore a nearby resort.  
A self-drive ski holiday offers 

excellent 

value for money

 - here at Peak Retreats we have negotiated great prices with the ferry companies and Eurotunnel so you can rest assured that you are getting exceptional value.
For independent travellers, we can offer accommodation-only bookings. Most of our resorts are within reach of international airports - Geneva, Grenoble, Chambery, Lyon or Turin (see our airlines page).
What about Brexit?
Find out about what you need to drive in France from 01/01/21
As a positive consequence of Brexit, Duty-Free is back. Travelling by Eurotunnel or ferry will allow you to stock up at bargain prices. You could even buy on the way out for consumption during your ski holiday and then again on the way back! Current per-person allowances for over 17s can be found on the gov.uk website.
Eurotunnel Information & Prices
FOLKESTONE-CALAIS
Ski drive has never been so easy! All our inclusive ski holidays include a return standard Eurotunnel crossing for a standard car with a FREE FlexiPlus upgrade except at some school holiday weeks, giving you not only the flexibility to travel on the next available departure on the day you're booked to travel but also a dedicated check-in lane, priority boarding and use of the lounge with complimentary facilities.
Some supplements for peak dates apply (contact us for details).
Eurotunnel has recently changed its classification of some vehicles and VW Transporter, Mercedes Vito and other vans over 1.85m high are now classed as vans (rather than high cars) so a supplement may apply, please call us for a quote.
Supplements also now apply for cars that need high space.
Begin your journey in style with a pit-stop in one of the FlexiPlus lounges, which are open on the UK and French sides. You can take advantage of complimentary refreshments, free newspaper and magazine downloads and WiFi. The FlexiPlus lounges accept high vehicles.
FlexiPlus fares cost significantly more when booked directly with Eurotunnel, so we are extremely pleased to have negotiated a great deal for our clients.
SUPPLEMENTS
For a standard car plus up to 8 passengers, FlexiPlus upgrade supplement is nil except for the dates below, please contact us for prices:
New Year - week commencing 30/12/23 
returning 2-3, 6-7 Jan 2024
Half-term - week commencing 10/2/24
out 9-10-11 Feb 2024
returning 16-17-18 Feb 2024
Easter - week commencing 23/3/24
only returns on 1 Apr 2024 will incur a supplement
Easter - week commencing 30/3/24 
out 28-29-30 Mar 2024
returning 5-6-7 Apr 2024
Easter - week commencing 6/4/24
out 5-6 Apr 2024
returning 12-13-14 Apr 2024
Supplement for high space vehicles classed as cars by Eurotunnel (over 1m85 including anything on the roof):
£10-£50 supplement each way (all dates)
Supplements for an extra car on a booking: 
Please enquire for cost based on your travel date and Eurotunnel ticket type.
USEFUL INFO
35 mins crossing time.
Up to 4 departures/hour.
IMPORTANT: LPG vehicles not permitted.
The benefits of Eurotunnel FlexiPlus for your ski holiday
Flexibility - Relax and enjoy your journey without having to worry about arriving on time for a specific departure time as long as it's the day you're booked to travel. Leave from home or from the ski resort when you are ready and avoid the stress of having to meet a particular departure time. During peak travel times, you are kindly requested to respect your reserved departure time as close as possible. The Eurotunnel service is very popular during these peak travel times.
Priority Check-in - Enjoy the use of exclusive Check-in booths/lane where you will be offered the next available departure (up to 4 per hour during most of the day).
Priority Boarding - Once you are in your designated FlexiPlus lane, you will be boarded on the next shuttle ahead of other passengers. Remember, first on, first off and onwards to your destination.
Designated parking place - If stopping off for a bite to eat or last-minute shopping then you are entitled to park in the designated spaces close to the Passenger Terminal Buildings.
The FlexiPlus lounge - FlexiPlus lounges are open on both the UK and French sides of the Eurotunnel. Begin your journey in style with a pit-stop in a dedicated FlexiPlus lounge.
The lounge opens 06.00 to 22.00 daily (local time) offering you complimentary refreshments, free downloads of newspapers and magazines, and WiFi.
FlexiPlus lounges will accept high vehicles. Outside opening hours the Passenger Terminal building, situated before border controls in the UK and after border controls in France, will be happy to welcome you. However complimentary refreshments and free newspaper and magazine downloads will not be available.

Ferry Travel Information
Peak Retreats can book P&O ferries from Hull-Rotterdam if you live in the North of the country or ferries from the south coast across to France. Choose from Dover-Calais with P&O and Portsmouth-Caen, Poole/Portsmouth-Cherbourg, Portsmouth-St-Malo, Plymouth-Roscoff with Brittany Ferries.
Why P&O Hull-Rotterdam?
Save miles in the UK and arrive first thing in the morning fresh and ready for your journey in Rotterdam. The P&O ferry terminal is in Europoort which lies approximately 24 miles from the centre of Rotterdam.
Crossing times
Hull routes - 10-13 hours with 1 overnight crossing per day
Dover route - 90 mins with crossings every 45 mins at peak times
P&O prices - 22/23
Travel supplements and reductions are EACH WAY
Dover-Calais
Car+9 passengers:

deduct £112 each way

.
For peak dates* only, deduct £87 (not in addition)
Hull-Rotterdam
Car+2 passengers: 

deduct £112 each way

. 
For peak dates* only, deduct £77 (not in addition)
Extra passenger - £9pp each way
Pets - £15-20 each way
Club lounge - £22pp each way
Priorité - £12 per car each way
Length - £28 per m above 6m each way
Height - £28 per m above 2.4m each way
Breakfast & dinner - £29/adult each way and £14.50/child each way
* Peak Dates for DOVER - CALAIS 16-23 December 2022, 31 March 2023, 01, 07-08 April 2023; CALAIS - DOVER 08-10, 15-16 April 2023.
Peak Dates for HULL - ROTTERDAM 31 March 2023, 01, 06-10, 28-29 April 2023; ROTTERDAM - HULL 06-10, 14-16, 26-30 April 2023.
Brittany Ferries 2022/23
Travel supplements and reductions are EACH WAY
Car + 5 passengers
Portsmouth-Caen: deduct £65 each way. Then for the weekend* only, add £22 each way
Portsmouth-St Malo: deduct £70 each way. Then for weekend* only, add £22 each way
Plymouth-Roscoff: deduct £70 each way. Then for weekend* only, add £22 each way
Additionals:
Extra passengers on all routes are £30 each way (per passenger).
Cars above 1.83 m and below 2.6m high add £28 each way; Vehicles over 2.6m high (inc roof load) add £10 a further on top each way
*(W/E overnight Fri out and Sat in)
Onboard accommodation has to be booked on overnight crossings with Brittany Ferries. Please enquire for cabin and Club Class seat prices.

How to get the most from your ski holiday when you're driving to the Alps 
Choose a resort with a shorter driving distance - pick a ski area that is a shorter drive from Calais such as the Grand Massif (Samoens, Morillon) or Le Grand Bornand.
Be familiar with the laws for driving in France before you travel. There is some compulsory equipment such as a warning triangle, UK sticker and headlight adjustments. Full details can be obtained from the AA Touring Tips.
Prepare for changeable mountain conditions - it's worth checking the weather forecast in advance but also be aware that the weather can be extremely changeable in the mountains so make sure you pack plenty of warm clothing with you. You will also require snow chains or snow tyres. 
Save money on your grocery shopping by heading to the hypermarket before getting to your resort. Great rates on fuel can also be had at supermarkets in France.
Make use of the Liber-t automatic toll payment service to save time and money. All you have to do is register online in advance to order your tag and then you won't be required to stop at every peage (toll booth).
Read our guides: 
Please note any supplements shown are calculated on the basis of our tour operator allocated space. Occasionally, space may not be available at these fares, in which case we may have to charge the operator's full brochure price. If this occurs, it will, of course, be made clear to you at the time of booking. The same operator must be used for the outward and return journey.

Miss the queues at the toll plazas and arrive at the ski resort first... Book Emovis!
Emovis has extended its Liber-t automatic toll payment service to UK motorists. To use the service all you need to do is register online and they will send you a small electronic transponder (or tag) that you attach to your windscreen just behind the rear-view mirror. As you approach the barriers, a device by the barrier will read your transponder (or tag), securely extract your unique reference and then automatically open the barrier without you having to stop. So, if you want to skip the queues sign up for a liber-t tag with Emovis.
Ski Drive: Snowchains (to buy or hire)
The weather in the mountains can be unpredictable and snow chains are a must when driving on mountain roads. Snow chains are compulsory in some parts of Europe, especially the mountainous regions in France. Since November 2021, it's been a legal requirement to have either winter tyres fitted or to carry/wear snow chains at all times between 1st November and 31st March - this is taken very seriously - and even if you are travelling after 31st March, it's still strongly advised as heavy late snow can require their use to safely drive to and from and within resort.
Acceptable snow tyres (up to November 2024), are either tyres identified by the markings "M+S", "M.S" or "M&S" OR by the presence of the 3PMSF marking (3 Peak Mountain Snow Flake) ALONG WITH one of these markings, "M+S", "M.S" OR "M&S". From 1st November 2024, the only acceptable snow tyres will be those marked with the 3PMSF marking (3 Peak Mountain Snow Flake).
Failure to carry them or use them at the correct time has a result of being issued a €135 fine. In addition, if your vehicle is involved in an incident where snow chains should have been used, it is automatically considered to be your fault! You should always carry snow chains when visiting the French Alps for a ski holiday.
We've arranged a special discount for Peak Retreats clients with Polar Snowchains. So if you're looking to buy or hire snow chains, ask us for details when you book your holiday.
Polar Snowchains | 01732 360 638 | snowchains.com | How to put on snow chains