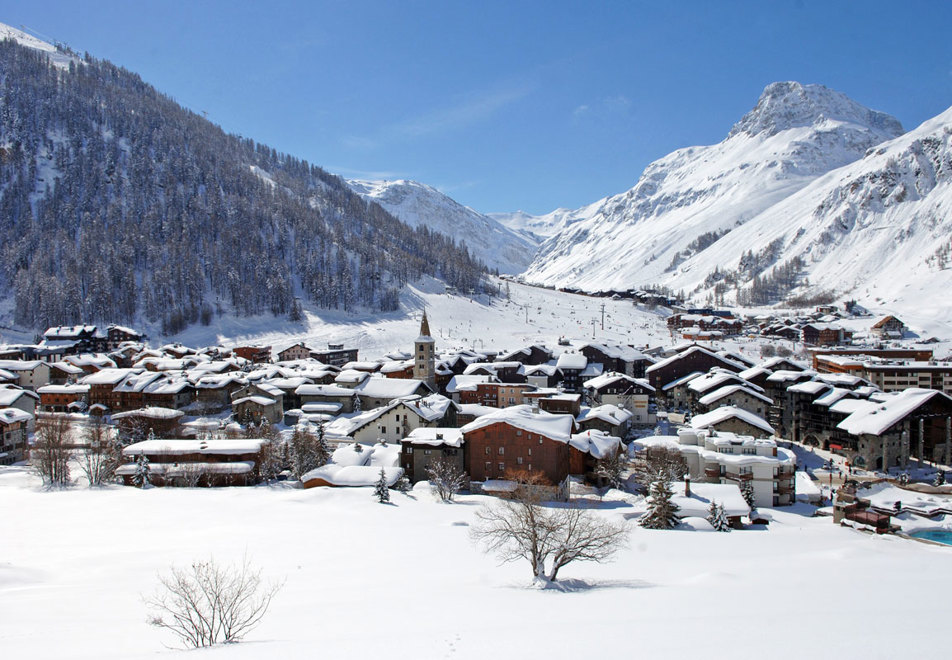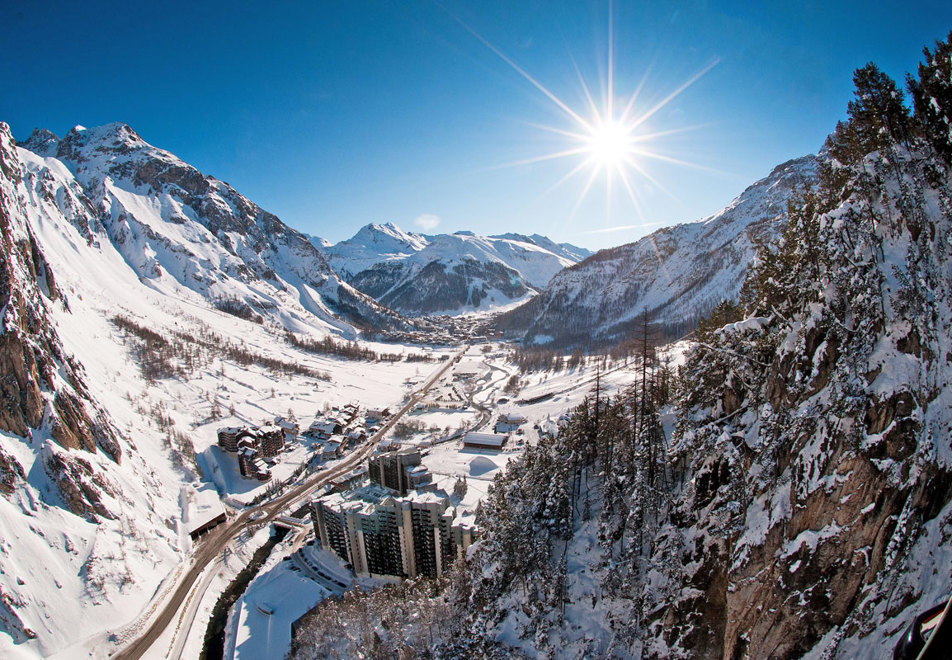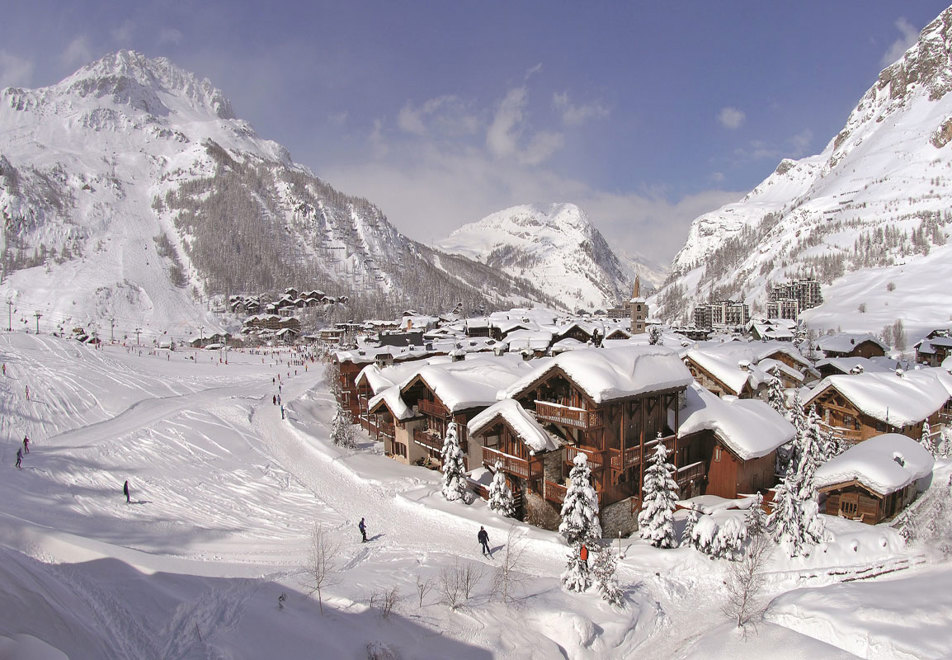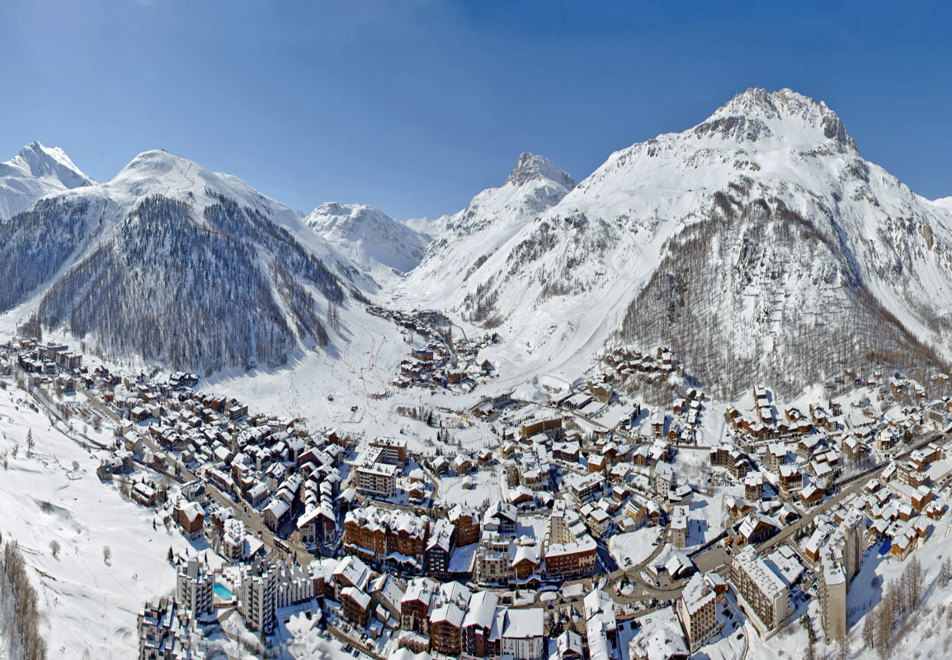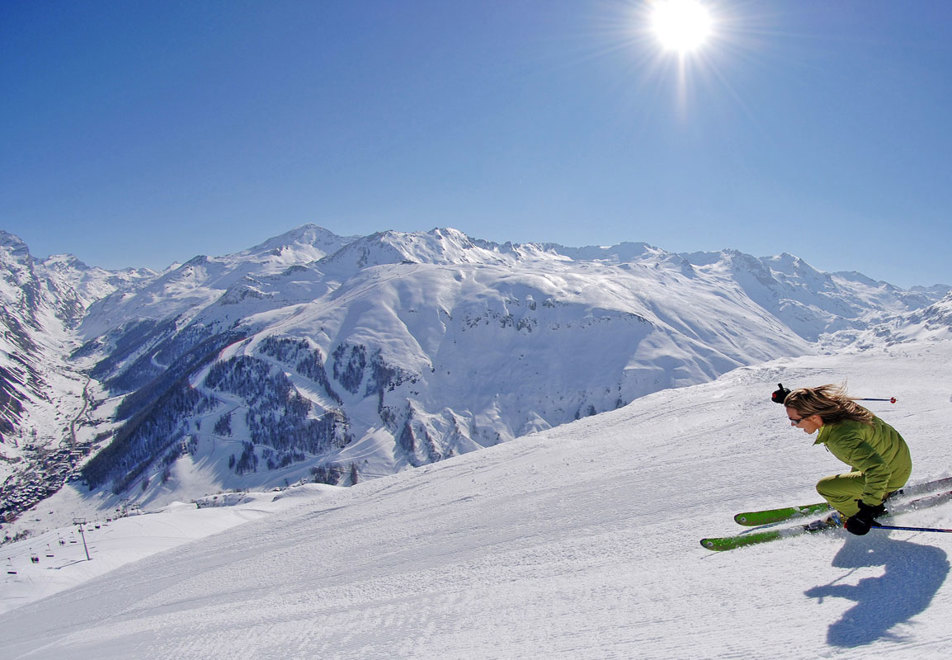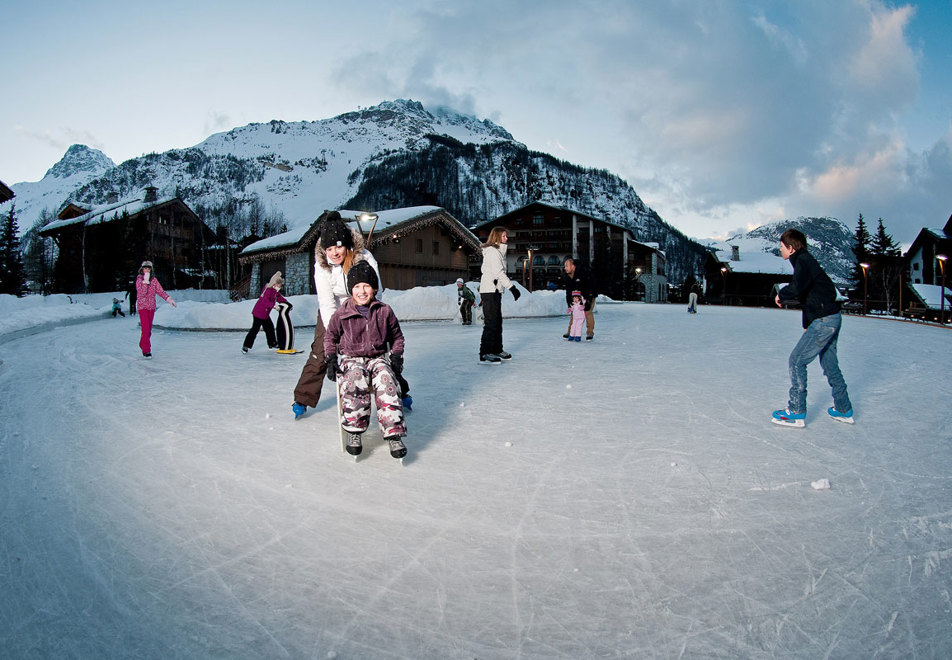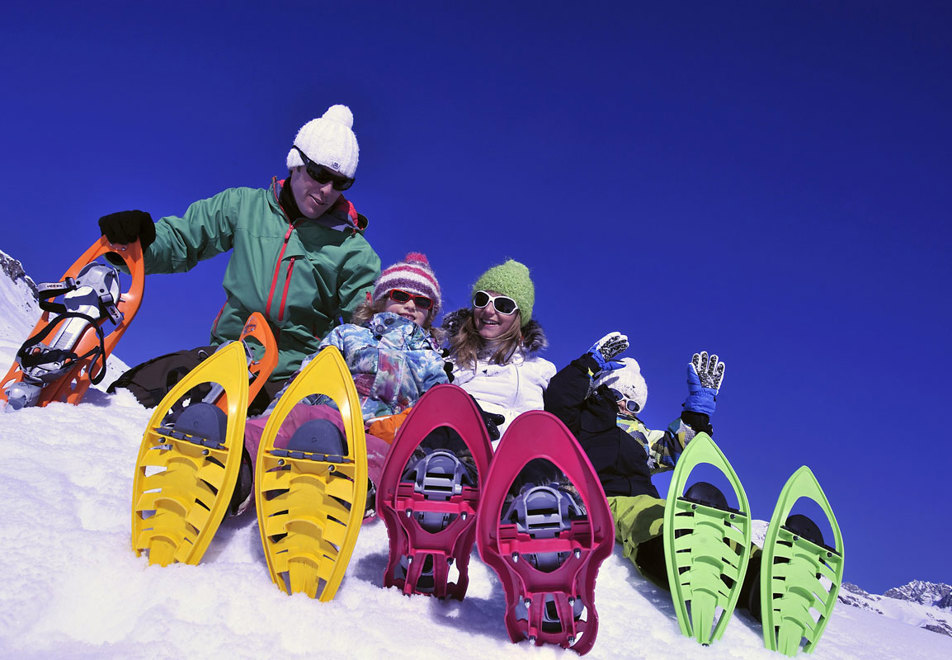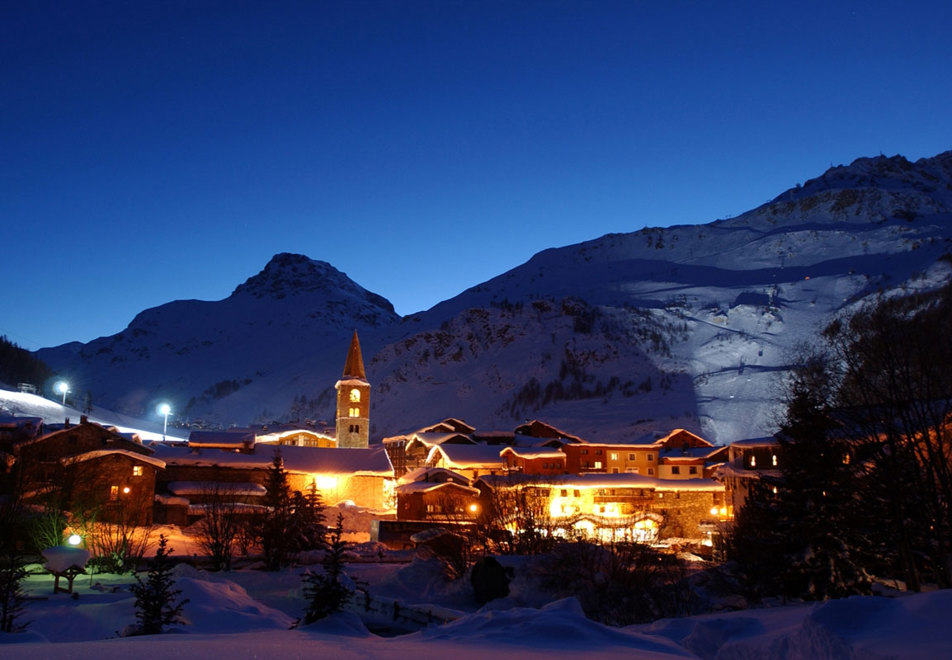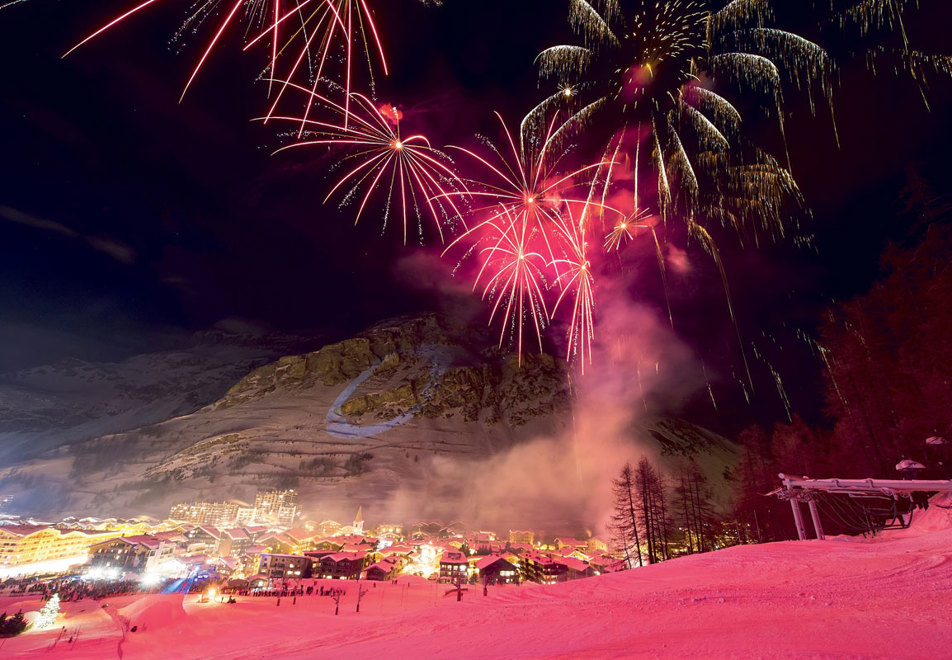 Thinking of skiing in Val d'Isere? Once a small hunting village, Val d'Isere became one of the most famous ski resorts in the world when it reinvented itself in 1992.
Why Val d'Isère Ski Resort?
Pedestrian-friendly resort
The

Val d'Isère

and Tignes ski areas combine to make the huge

Tignes Val d'Isère (formerly

Espace Killy) ski area
'Famille Plus' resort - good children's facilities and great for families
A lively resort with plenty of activities and amenities
Pretty original village
Awarded 'Flocon Vert' certificate for sustainability in Dec 2022
Val d'Isère Information
The process of developing Val d'Isère into a world-class ski resort, which started in the 1930s, gathered momentum during the 1992 Albertville Winter Olympics, when it almost re-invented itself, with numerous new buildings built attractively of wood and stone.
Val d'Isère and its linked neighbour Tignes, which together form the vast and exciting Tignes Val d'Isère ski area, each sits in two deep valleys. Both are reached from Bourg St Maurice via the Route des Grand Alpes, with an intersection cutting across to Tignes shortly before reaching Val d'Isère. Until 1952, the village of Tignes was to be found just above Brévières but it was "drowned" by a huge artificial lake, the Lac de Chevril, installed to provide hydroelectric power.
So while the main resort village of Tignes today is a much more modern counterpart, "Val", complete with its baroque church, dates back to the 13th century. Historic remnants of the old village are still to be seen amongst the chalet-style buildings in the resort. Today, this pedestrian-friendly resort is made up of several hamlets all connected by a very efficient free bus service. So once you're here, you won't really need a car. The resort is quite long (5km) with accommodation spread along it. There are 7 different start zones for skiing (on the southern side of the valley only), from La Daille at one end (as you enter the resort) to Le Fornet at the far end at the foot of the Col d'Iseran.
Val d'Isere ski area
The two ski resorts of Tignes and Val d'Isère make up the Tignes-Val d'Isère (formally Espace Killy) ski area, located in the Tarentaise area of the Savoie department in the Northern French Alps. There are multiple villages in Tignes including:
Tignes Lavachet

and then

Val d'Isère

on the other side
It provides a large well-linked and high-altitude ski area with a very reliable snow record (Tignes is open 11 months of the year!), thanks to the La Grande Motte Glacier and the fact that it backs onto the peaks of the Italian border. According to 'Where to Ski and Snowboard' Tignes is listed as "Good snow guaranteed for a long season - about the best Alpine bet".
As a whole, the Tignes-Val d'Isère ski area has become one of Europe's premier ski resorts. With its varied ski terrain, easy ski access and excellent lift system, it offers something for everyone – from complete beginners to thrill-seeking off-pisters! 
Areas of Val d'Isère:
La Daille (entrance to the resort) - home to the funival underground funicular and the gondola to Folie Douce
Rond Point des Pistes - an open area for ski school meeting points and lifts rising into the mountains
Solaise - gondola to the summit at 2560m
Bellevarde - it's 2827m summit is reached by the Olympique gondola (or funival from La Daille)
Le Laisinant - take the chairlift to connect with runs of Solaise and Le Fornet
Le Fornet - cablecar/chairlift up to the Pissaillas Glacier and Val's highest lift beneath the Ponite du Montet
Neighbouring Tignes has a lot to offer including the Grande Motte glacier served by a modern funicular railway which takes experts as well as intermediates to the panoramic platform at 3030m within just 7 minutes! The Perce-Neige funicular, which took 4 years to construct, departs from Tignes Val Claret. It carried its first passengers in April 1993, and can transport 3000 people per hour traveling at a speed of 12 metres per second! At the top, you will find a beautifully located panoramic restaurant with the most stunning views, brilliant ski slope options and the cable car to conquer the Grande Motte glacier!
The cable car will take you to new heights at 3456m. It can transport 3000 people per hour thanks to its two cabins and all at a speed of 10m per second! From the top you can enjoy a thrilling ski down to Tignes Les Brévières, have a mountain guide take you to the very summit of the Grande Motte glacier or as a pedestrian simply marvel at the glorious surrounding mountains from the various viewpoints.
For those with their own car, yet more skiing is available fairly nearby in the following ski areas: Sainte Foy is a 30-minute drive from Tignes Val Claret; Les Arcs is 45-60 minutes; whilst La Rosière and La Plagne are about 60 minutes away. And don't forget you have Val d'Isère just 25 minutes by car (or ski across from Tignes) plus the other Tignes villages. A day of skiing at most of these resorts is possible at no additional cost with lift passes valid for six days or more.
Val d'Isere skiing info
Beginners
There are nursery areas in the resort centre and in La Daille plus you will find the gentle skiing areas to progress on the pistes of the Verte, in the Bellevarde area, and the Madeleine in the Solaise area.
3 free ski lifts on the lower slopes help you master those snow plough turns.
Solaise area: Savonnette Draglift, Village chairlift
Daille area: Lanches Draglift
There are also 12 green pistes further up on the mountain tops and in the region of 24 blue pistes for those who are ready to progress. 
You can also access the beginner pistes at Le Fornet - take the free shuttle bus out of Val d'Isère centre to Le Fornet, then Le Fornet cable car followed by the Vallon de l'Iseran bubble lift to the base of the glacier. From here you have a selection of long, rolling blue runs in and around the Vallon bubble and back down to resort. The pistes should be very quiet, as they tend to be less popular than the Solaise and Bellevarde area but just as good!
Intermediates
A good way to get started in Val d'Isère is to take the Funival funicular from La Daille to Bellevarde. Although this sector is famous for its 1992 Olympic downhill, it's also a wide plateau with a network of enjoyable blue and green runs.
From Bellevarde you can also access the slopes of neighbouring Tignes. Solaise, another major area, is the gateway to some gentle slopes off the Madeleine, Datcha and Glacier lifts. The Vallon de L'Iseran, is dominated by long, wide-open intermediate terrain.
For more advanced intermediates to can easily work your way from the furthest corner of Tignes to the furthest corner of Val d'Isere in a day.
Advanced, off-piste & ski touring
The mountains here are pretty high and steep for the most part. The village is situated at 1850m and the skiing goes up to 3400m in Val d'Isère and 3456m at the top of the Grande Motte in Tignes. These are the setting for some thrilling descents for those serious ski enthusiasts amongst you. Although beginners and intermediates have enough to keep them occupied in Val d'Isere, it's a renowned resort for the more advanced skier. 
If you keep going down the Vallon de L'Iseran, you will encounter some excellent off-piste opportunities, particularly around the Grand Vallon, before you finally end up at Le Fornet, the furthest lift-served point of Val d'Isère's skiing along the valley floor. A shortish climb from the glacier takes you up to a ridge from where you can descend off-piste all the way down a giant powder bowl to the old village of Bonneval at the head of the Maurienne Valley. It's good fun but unless you fancy a 3 hour taxi ride, the best way home is to get a helicopter.
Apart from its famous bump run – which will test the knees of the fittest skiers! - Solaise is also the departure point for some interesting tree skiing, much of it with off-piste variants, down to Le Laisinant.
Val d'Isere mountain fun zones
A large snowpark can be found in Val d'Isère and is known as the 'DC Val Park'. Located at 2500m on the La Daille/Bellevarde sector, access from Tignes Val Claret is via the Bollin Express, from Tignes le Lac via the Toviere gondola or from Val d'Isère via the Daille funicular or Bellevarde cable car.
This park has been approved by The French Snowboard Federation, proving its high standard. This snowpark is equipped with 1 x 3 seated chairlift, 2 draglifts, 1 rope tow, 1 quarter pipe, 1 boardercross for all levels, different jumps and hips for all levels, several low/high, single/double rails plus 1 Rainbow and 1 Fun Box. There is also a hut for refreshments and a deck chair area where you can sit back and relax, whilst listening to some music and taking in all the slope action. Not to be missed: Late March is Valpark Week, where the pros arrive for a helicopter photo shoot!
Val d'Isere nordic skiing
Tignes-Val d'Isere has 52km (33 miles) of cross-country trails dedicated to Nordic skiing. There is a good selection of trails in each of the three sectors, either high up around the Ouillette lake (Solaise area), or in the Manchet valley, Laisinant or La Daille in Val d'Isere.
Val d'Isere ski hire & lift passes (pre-bookable)
Pre-book your 6 day+ Val d'Isere ski hire and/or Val d'Isere lift pass with Peak Retreats.
To download the ski extras form see 'Helpful links' further down the page. Please note that prices are for indication only. They will fluctuate based on Euro/£ exchange rate. Please call us for the latest prices.
Other lift passes are available to buy in the resort such as half or full-day passes (for those who only wish to ski the odd day) or one-use lift passes for pedestrians. Some resorts also offer specific beginner area passes and cross country passes.
Val d'Isere group ski school (pre-bookable)
To download the ski extras form see 'Helpful links' further down the page. Please note that prices are for indication only. They will fluctuate based on Euro/£ exchange rate. Please call us for the latest prices.
Val d'Isere private lessons (not pre-bookable)
Private lessons with an instructor can only be arranged directly with the ESF ski school. Peak Retreats cannot pre-book these. Private lessons are usually around €40-60 per hour (depending on resort, time of day and period) and becomes cheaper the more hours you take and the more people you have to share the hours with i.e with family members or friends. Some resorts insist on a minimum of 3 sessions to be booked at once.
Contact ESF Val d'Isere for private lessons - 0033 04 79 06 02 34
---
Val d'Isere childcare (not pre-bookable)
Childcare from 6 months-13 years (non-skiers)
Val d'Isere has acquired the Famille Plus label for its childcare facilities. Please view here for more information on the Famille Plus label.
Creche Village des Enfants
Open from Monday to Friday 9am to 5.30pm.
Please contact Village des Enfants direct as we cannot pre-book this kids club - 0033 4 79 40 09 81 (www.village-des-enfants.fr)
It is advisable to book before you go and in good time as spaces get filled quickly, especially in Peak times. A childhood vaccination record will be needed. 
---
Babysitters (not pre-bookable)
A list of babysitters is available from the tourist office.
Top snow activities to experience in Val d'Isere
Please note Peak Retreats do not book any activities and most activities are payable therefore the below is just for information. More detailed information and how to book can be found on the tourist office website.
Val d'Isere as a whole offers a vast array of snow sports and non-skiing activities. There are too many to list in detail, but here are a few highlights.
Driving on ice
Whether you are on two or four wheels, at the handlebars or steering wheel, you're in charge and here, you can do things you would never be able to do on the road, in complete safety. The activities include; Ice driving lessons, Karting, Electrical Motorbike and Driving simulator.
Dog sledging
Experience a discovery ride as a passenger in a mesmerizing landscape.
Driving School
Qualified instructor. Expert Driving school, driving on snow and ice, road safety.
Ice climbing
Beginner and improver lessons in ice climbing. Day/week. Individuals, groups or conferences.
Ski Touring
Ski-touring day lessons; and week and weekend courses from a mountain hut or based in Val d'Isère village. Hut to hut ski-tours Val d'IsèreGran Paradiso, Val d'Isère- Hte Maurienne Vanoise, and Val d'Isère-italians huts to Ste Foy.
Please note: All the above is for information only. For the most up-to-date activities including prices, please visit the resort tourist office website. All activities will be in local currency (€ Euros) and are bookable and payable locally in resort or directly online/by phone with the tourist office or activity supplier.
Val d'Isere Tourist Office
www.valdisere.com
Top activities to experience in Val d'Isere
Please note Peak Retreats do not book any activities and most activities are payable therefore the below is just for information. More detailed information and how to book can be found on the tourist office website.
Val d'Isere as a whole offers a vast array of snow sports and non-skiing activities. There are too many to list in detail, but here are a few highlights.
Hiking
Hiking for all levels, group or private. 2 hrs, 1/2 days, whole day, trekking, evening hikes, Nordic walking. Yoga-raquettes. Equipment and transport provided.
Ice Rink
Natural ice skating rink in the middle of the village. Chalet, hot drinks and a host of entertainments.
Play and relaxation area
Discover the Lost Village, a new playground and relaxation area in the Etroits forest, with suspended walkways and wooden huts. 
Fun area
Val d'Isère has a new fun area for teenagers, accessible by ski. At 2,000m, in the forest of Etroits, young people can meet in treehouses and relaxing zones, accessible via rope bridges. Developed with the Office National des Forêts (the body in charge of forest preservation), it is a sustainable project.
Golf
The Aqua Leisure complex lounge area offers the ideal opportunity to work on your swing whatever the weather with the ultra-realistic indoor golf simulator. This innovative, high-tech equipment, which offers the cutting edge in technology, provides a selection of virtual golf courses with larger than life details and 3D effects. Aimed at both amateurs and professionals, this jewel of modern technology calculates real-time data such as ball and club speed, distance, hitting angle, back and side spin etc. Created for fun or for training purposes in view of the Winter Golf event, it may be used in practice or game mode as the swing analysis system offers all the information required to progress, swing after swing...
Wellness area
The Wellness area extends for almost 1,000m² and includes a 25m sports pool, as well as a 416m² fun pool with a lazy river, water cannons, massage jets, bubble seats and a paddling pool. As for wellness, it offers three jacuzzis, three saunas, a hammam, a fragrance pool and a tanning booth, all waiting to help you relax to the max.
Kid's area
Kids rule at the Aqua Leisure Complex. Safe play areas and specially adapted activities for every age group.
Museum
In the Maison de Val, the museum tells you the history of our beautiful resort and those who have done so... Interactive and playful, texts in French and English, free entrance... do not pass by, the museum is worth a visit! Booklet in Russian, Italian, and for Children (in French).
Bowling
Located in our Bar area, the Barmes de l'Ours Bowling.
Please note: All the above is for information only. For the most up-to-date activities including prices, please visit the resort tourist office website. All activities will be in local currency (€ Euros) and are bookable and payable locally in resort or directly online/by phone with the tourist office or activity supplier.
Val d'Isere Tourist Office
www.valdisere.com
Val d'Isere news & events
What's new for 2022/23 season:
New projects - a

fter the 2-year Solaise project completed in 2016, the new 5 year '

Le Coin' project

is underway with a scheduled completion date of 2022. This includes a €200 million plan to redevelop a section of the village with new hotels, apartments, shops (Val Tower with 7 level space including shops, cafes and top floor panoramic restaurant), bars, underground walkways, nursery etc,

New slopeside restaurant 'Rene' - run by the same people as the Edelwiss restaurant, they celebrate their 20th year by opening this slope restaurant in Le Fornet on the Mangard slope
Events taking place in the 2022/23 season:
First tracks weekend 26th - 27th November 2022 - test for free the latest ski equipment, discovery of the ski area with ESF instructors, live music, mulled wine,
Criterium de Premiere Neige 10th December 2022 - this world cup giant slalom, which is one of the highlights of the early season, will take place on the legendary Bellevarde Face during this thrilling weekend. Celebrate the return of the French and spectators on the Bellevarde Face. Thanks to the Criterium's sponsors and exhibitors, the finish area is transformed into a hub of festivities for all: rock concert, DJ, ski tests, top brand accessory exhibition, Savoyard specialties to taste etc,
An Enchanted Christmas 19th - 25th December 2022 - Christmas is always a magic time, especially in the mountains! At this festive time, the village dons its Christmas colours. This year the theme is delivering presents. Join us for a Christmas photocall and take a trip to Father Christmas' letter box in the Tourist Office and Margherio squares.
Classicaval - Opus 1 16th - 19th January 2023 - celebrate the 29th Anniversary of this 4-day classical music festival in Val d'Isère,
Classicaval - Opus 2 6th - 9th March 2023 - The second opus of the « Classicaval » music festival. Four days of classical music in Val d'Isère for this 29th edition,
Scara race - 7th - 9th April 2023 - since its creation, the Scara has brought together competitors of world skiing championships from previous years. French and foreigners. This international race brings together the best young boys and girls from 12 to 15 years old.
More than 1,500 competitors from 100 clubs, representing 32 nations, will compete on the famous "OK" slope for the "Youth World Championships".
26th International Aventure and Discovery Film Festival 17th - 20th April 2023 - the festival returns to celebrate adventure and discovery at the Maison de Val and the Val d'Isère Congress Centre. Over four evenings you will be able to discover the eleven films which will be judged by an exceptional jury, as well as by the public.
Check the Val d'Isère tourist office website for more exciting news: valdisere.com 
Val d'Isere apres-ski, bars & restaurants
Val d'Isere has an impressive selection of outings. All tastes are catered for in over 70 restaurants, from traditional cuisine served at Chalet du Cret to fish and seafood served at the Perdrix Blanche. Happy hours and nightlife stretch from cosy to noisy amongst nearly 20 bars and various nightclubs.
There are various altitude restaurants including the Refuge de Solaise in Val d'Isère, at 2,551m. 
Why not try the famous Folie Douce in Val d'Isere for a different kind of dance scene. This branch of the Folie Douce opened in 1976 and is the original, introducing the chain's trademark Austrian-style afternoon party scene. You will find 7 other Folie Douce in the French Alps - Val Thorens in 2009, Meribel in 2012, Alpe d'Huez in 2013, St Gervais/Megeve in 2014, Chamonix and Avoriaz in 2018, Les Arcs in 2019 Access for pedestrians, only from Val d'Isère: take the La Daille cable car. Access via ski, take the "La Daille" gondola, access La Folie Douce by escalators (Hours 9 am - 5 pm). Accessible directly from the slopes: Diebold (blue) and Mont Blanc (green).
---
Amenities
Val d'Isere has a large selection of shops and services including, food stores, newsagents, bakeries, beauty parlours, hairdressers, dentist, doctor, chemist and banks. Not to be missed are luxury boutiques where you can purchase the best of snow sports fashion and more.
Getting to

Val d'Isère

, France
By road:
Our holidays include a return FlexiPlus Eurotunnel. Accommodation only and ferries can also be arranged. Driving distance from Calais: 600 miles, approximately 9 hrs 30. Listen to Autoroute FM (107.7 FM) for traffic news in English.
By air:
4 international airports nearby, and a heliport at the foot of the slopes. See our flying page for information on airlines (however we don't book flights).
Chambery Savoie Mont Blanc Airport to Les Val d'Isere is roughly 50 miles, approximately 2hrs
Lyon-Saint Exupery Airport to Val d'Isere is roughly 137 miles, approximately 2hrs 35
Geneva Airport to Val d'Isere is roughly 140 miles, approximately 3hrs
Grenoble Alpes Isere Airport to Val d'Isere is roughly 134 miles, approximately 2hrs 30 mins
Private taxi transfers:
Private taxi transfers from airports and train stations are pre-bookable with Peak Retreats. See our airport & station transfers page for more information.
The nearest train station to Les Menuires is 20 miles away in Bourg St Maurice.
Bus transfers:
Altibus/Bens Bus/Snow bus (and the likes of) offer shared bus lines from French/Swiss airports and some SNCF train stations to ski resorts. We don't book these (or have any affiliation with), we invite you to do your own research.
---
Val d'Isère

opening dates

Val d'Isère is open 3/12/22 - 6/5/23