Sustainable Tourism: French Alps
Peak Retreats operate holidays to very beautiful places in the French Alps and we want to keep them this way. We also believe in acting responsibly to preserve the environment where we can.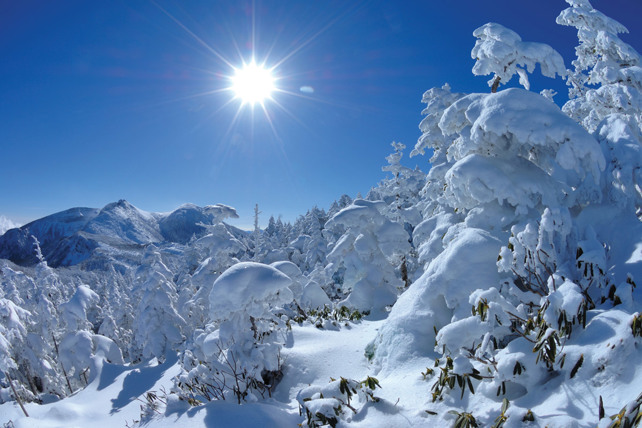 Peak Retreats only operates holidays to the French Alps. This means that:

1. As the French Alps is the closest major ski area from the UK, travel distances and therefore CO2 emissions are kept to the minimum.

2. Travelling to France and the French Alps can be done by land transport ie. car via ferry/Eurotunnel or train. These are the most environmentally friendly ways to travel.

3. France is, very much like the UK, an environmentally aware country. Recycling is widespread (an amazing 17 Billion carrier bags are issued in the UK each year so do bring some with you as you won't find these issued in French supermarkets)

4. France is famous for its food and wine. Most of the food, fruits & vegetables available locally come from within the country, therefore avoiding damaging carbon emitting imports.

At the same time:

We don't book flights for clients. We only arrange ground transport so that you can minimise your carbon foot print.

We don't tend to offer all inclusive packages as we prefer to stimulate the local economy in the resorts we feature. In nearly all our resorts, you will feel you are abroad rather than in a'little England on the slopes' enclave. You will be able to sample a great range of locally produced food & wine.

We support resorts that have dedicated green practices in respect of building policy, recycling, traffic reduction, sewage reduction, bio-diesel use…

We act responsibly within our own UK office (ensuring no energy is wasted, minimising paper use by promoting e-mail use as much as possible and
avoiding to print unless absolutely necessary, recycling waste paper and unused brochures, directors drive small 1.1 cars or use public transport rather than large 4x4).
A bit about snow cannons and artificial snow making
We often hear that these are damaging to the environment and we do agree that snow making must be used with parsimony but we also think the facts should be put straight.
Chemicals: Whilst it is true that snow cannons did use chemicals in the past all modern snow cannons now in operation in France don't use chemicals any longer, just water.
Water waste: Snow on the mountains (including the pistes) melts naturally in the spring and the resulting water feeds waterfalls and rivers. Snow made from snow cannons simply follows the same path and therefore the water that was used is not wasted.
The only factor which can be damaging to the environment is the use of energy to run snow cannons. Many resorts are looking at ways to reduce their energy consumption by using solar panels for heating and hydro or wind energy for power for instance.
In France artificial snow making is based on only two components: air (pure) and water (pure).
The mixture of air and water is sprayed at several meters off the ground and by cooling down in the ambient air, the water droplets become snow through a natural process. No additive or chemical is used whatsoever.
Snowmax which is a chemical used by Swiss, Italian and Austrian resorts in snowmaking is not used in France. It was tested in 2005 and it was decided not to use it for environmental reasons.
Snowmaking is also highly regulated to ensure any impact on the environment is minimal.
How can you help too?
1. Recycle as much as you can when in resort. In all our resorts recycle bins are widely available. There are usually several different types so do ensure you use the correct one.

2. Do dispose of any rubbish in the correct way and don't leave litter on the mountain. Smokers particularly should not leave cigarette ends in the snow.

3. If you ski off-piste, do use a local guide and check you are not skiing in an area where fauna and flora may be disturbed. This is particularly true in National Parks (eg. Parc National de la Vanoise, Parc National des Ecrins).

4. Do walk or use free ski bus within the resorts rather than your car.

5. Reduce your carbon foot print. Each time we take a flight or drive the car, CO2 is added into the atmosphere. Offsetting means paying someone to reduce CO2 in the atmosphere by the same amount that your activities add. In this way you can 'neutralise' or 'balance' the CO2 added by your activities. If you would like to offset your CO2 emissions from traveling to the French Alps please visit www.climatecare.org. To tell you the truth we don't really believe in carbon offsetting ourselves. As Patrick Thorne, the "Snowhunter", the ski journalist who set-up the SaveOurSnow campaign says "It's the traveling to the resort rather than the resort itself which has the biggest carbon footprint. I found the average carbon output from a week in the Alps (accommodation, plus a figure per skier for use of lifts/snowmaking arrived at by taking total carbon output of a resort and dividing it by number of skiers!) = less that the carbon output involved in a short haul flight. So the shorter the journey (eg to French resorts), the less carbon output. A flight to Geneva from London puts out a third of the carbon as a flight to Bulgaria, or a tenth of the amount to Colorado/Vancouver so they are 3X or 10X more carbon output for your ski week regardless of what the resort itself is doing... what we are saying is that French resorts are, on the whole, the best for minimal carbon output towards global warming for British skiing based primarily on the obvious proximity, lowest-carbon-emission travel options and in an increasing number of cases - their green power of resorts, ski lifts, snowmaking and bio diesel in the trail groomers".
At Peak Retreats we believe it is best to minimise one's carbon footprint in the first place rather than to try to repair the damage done.