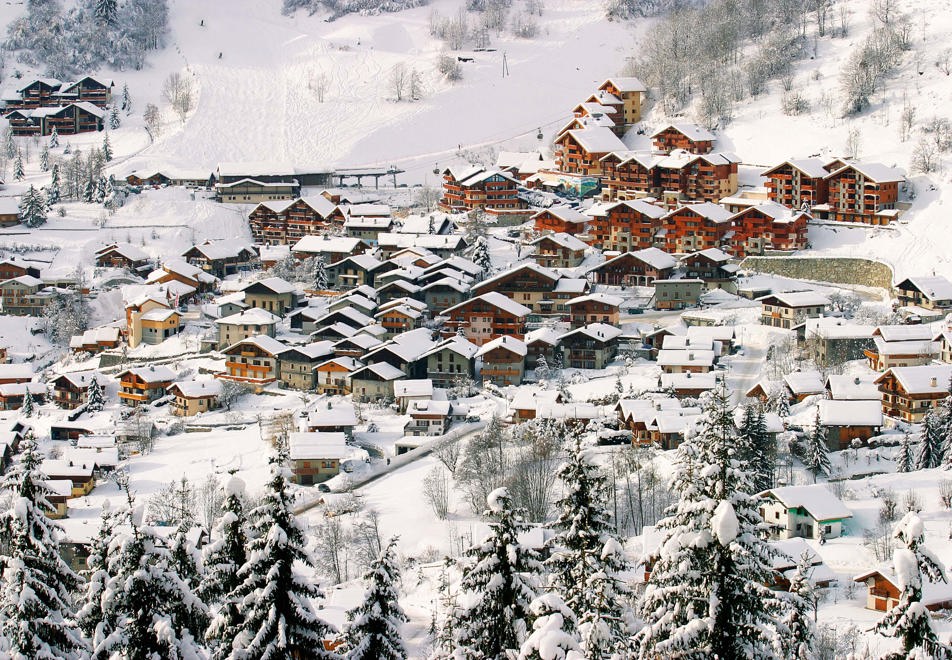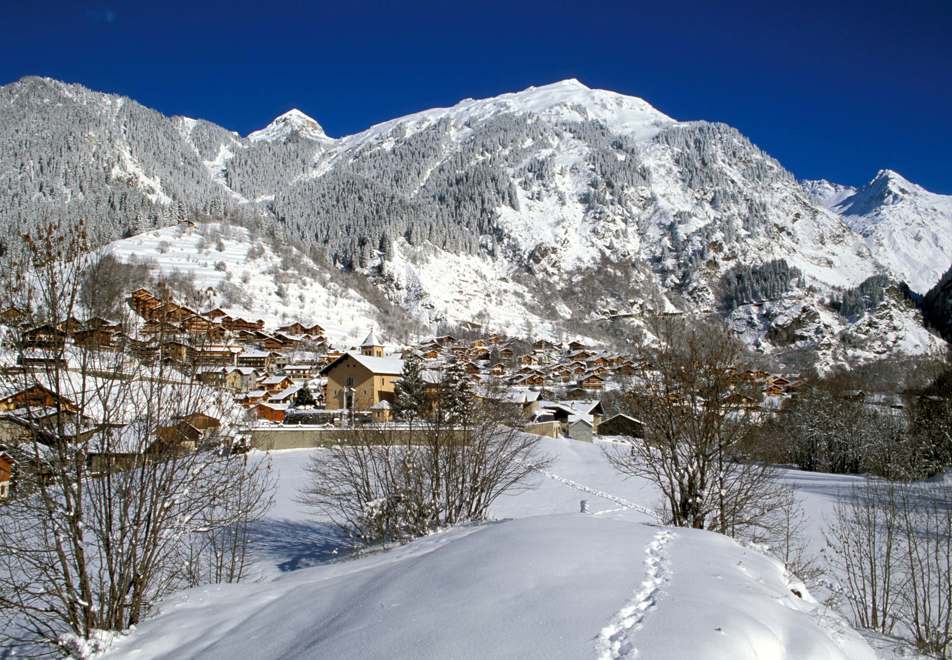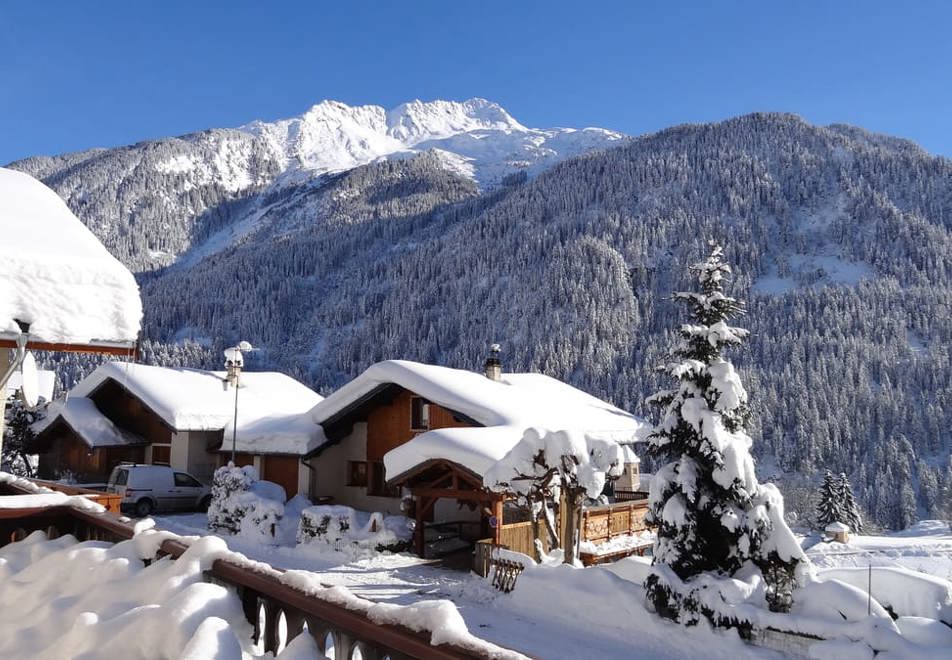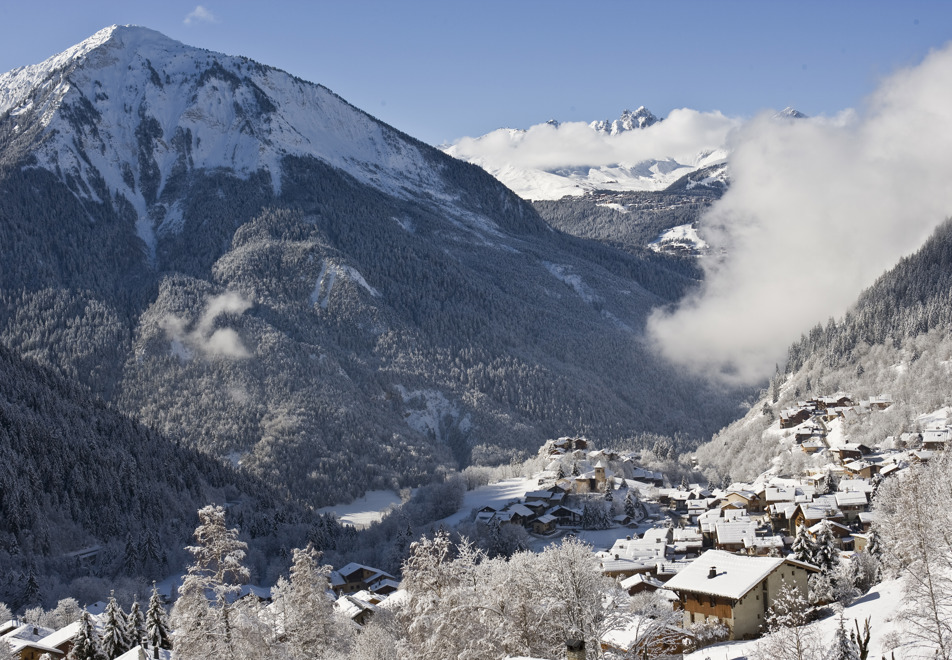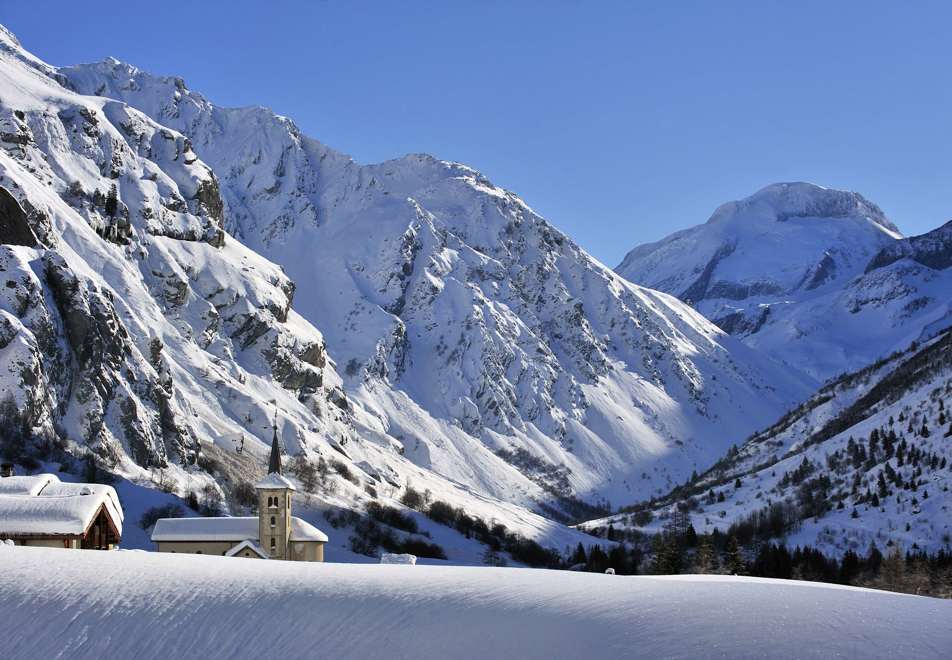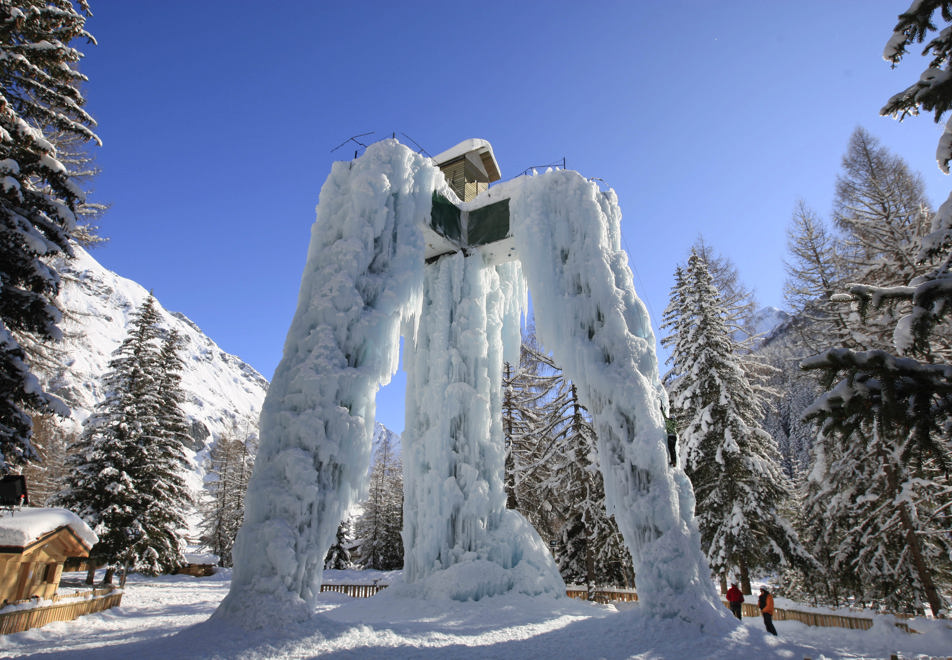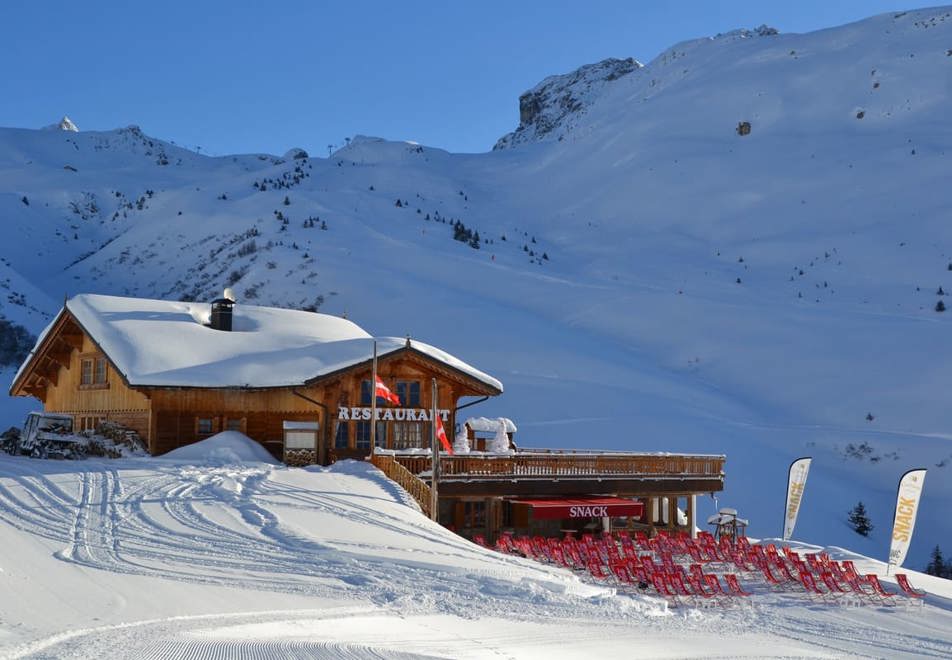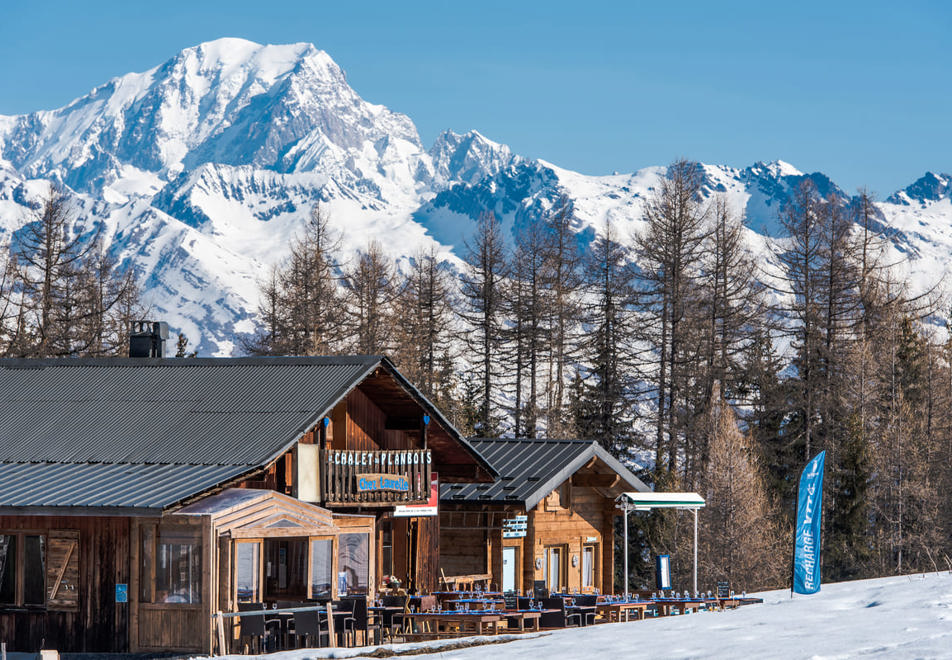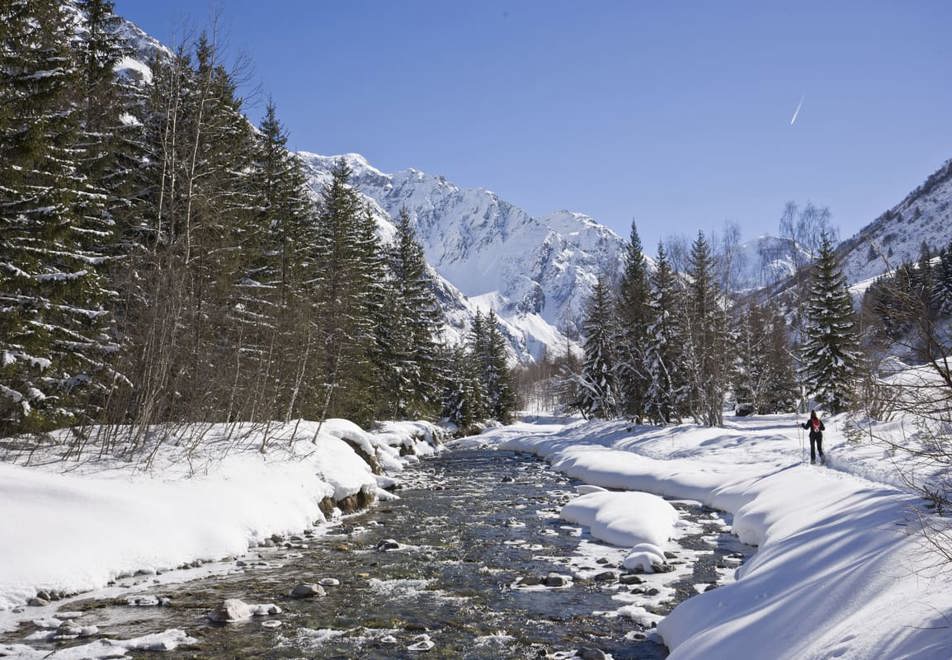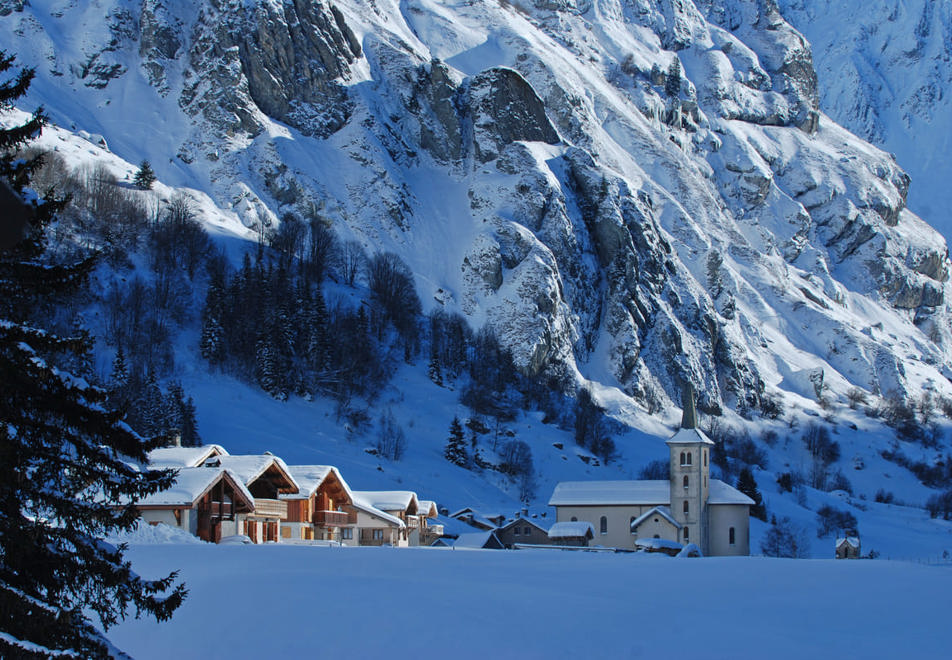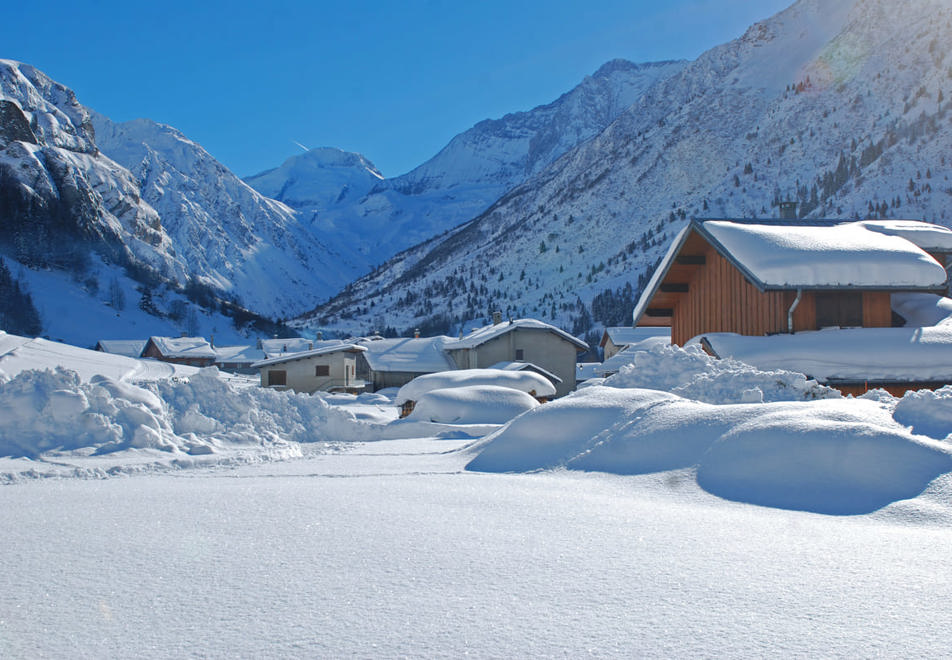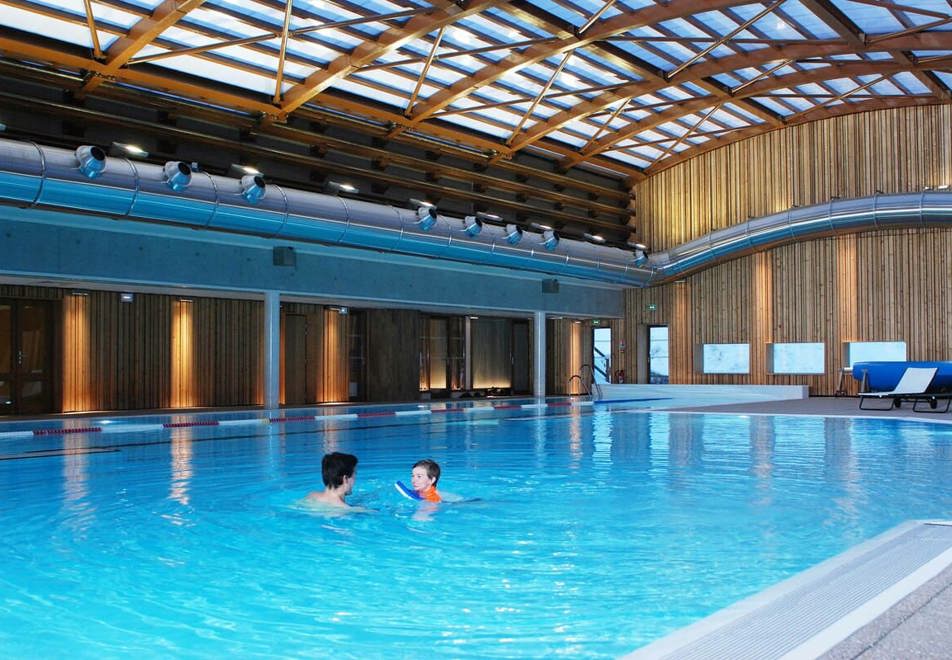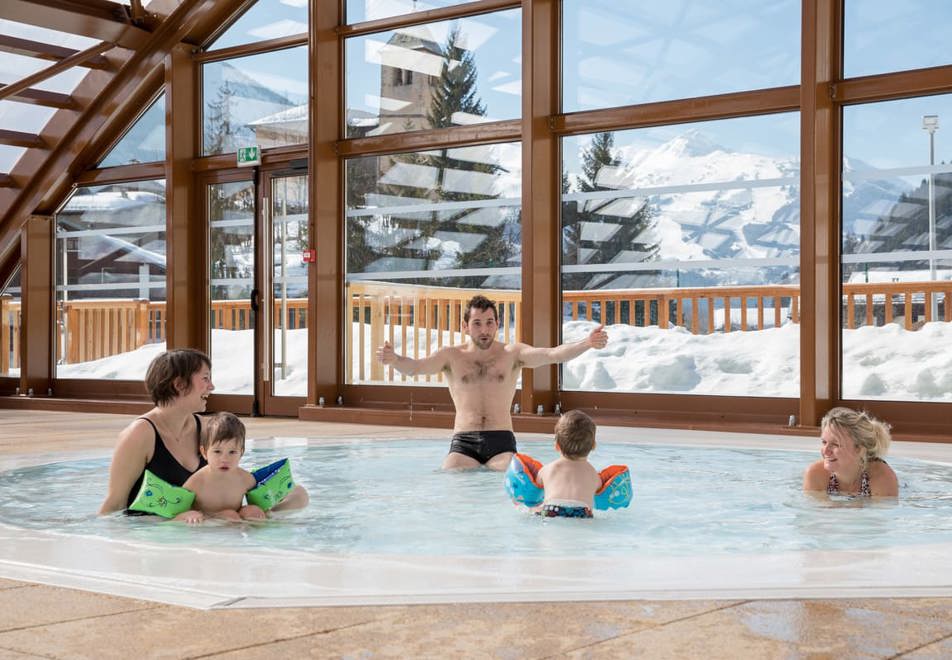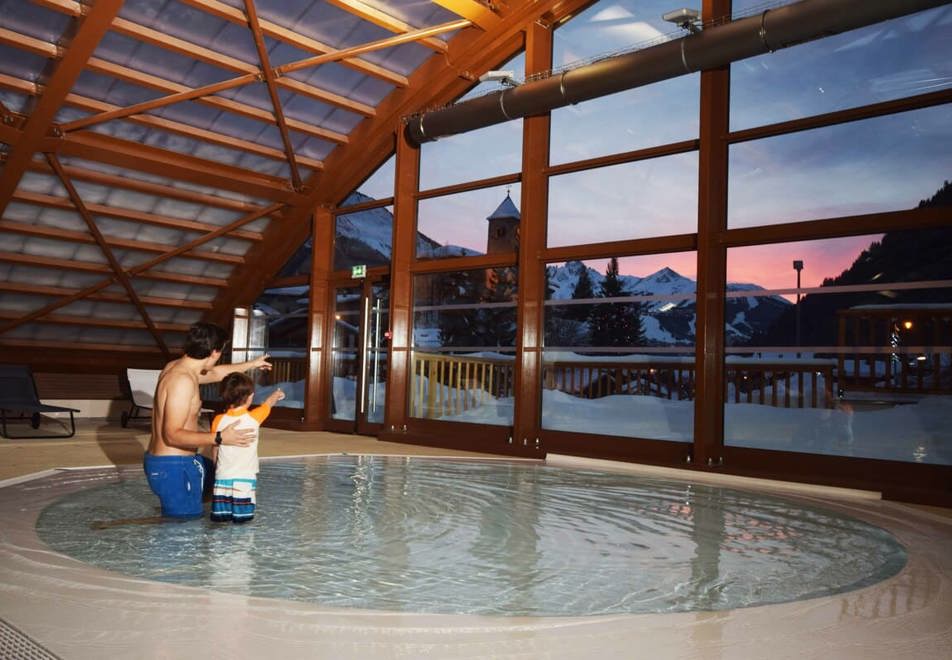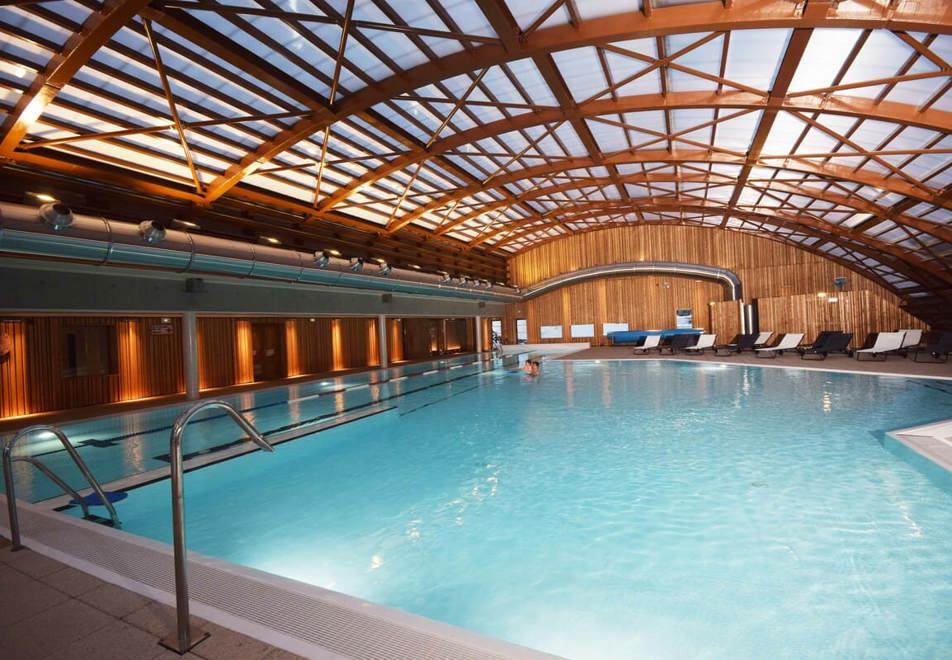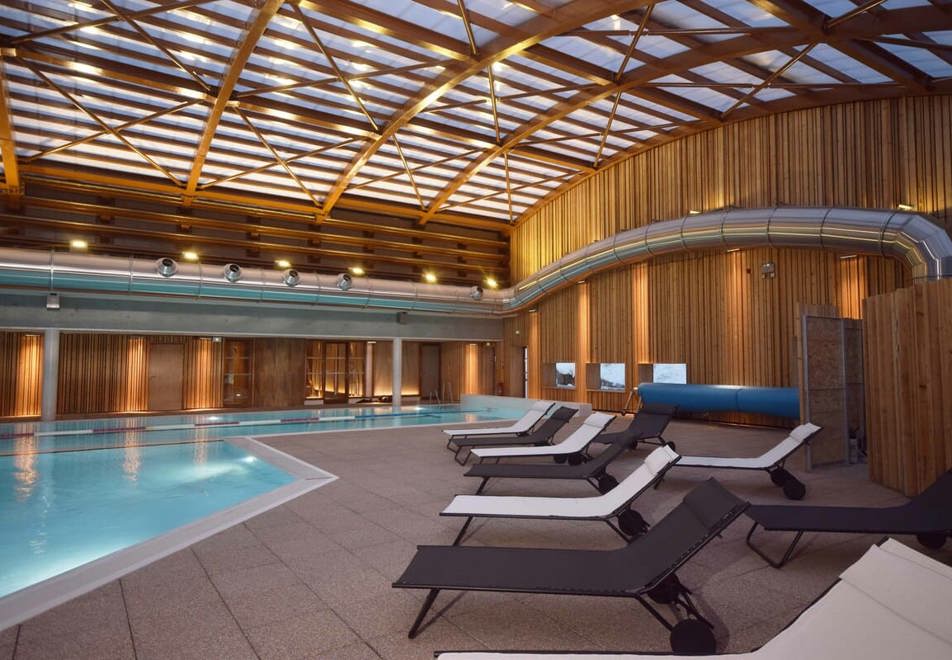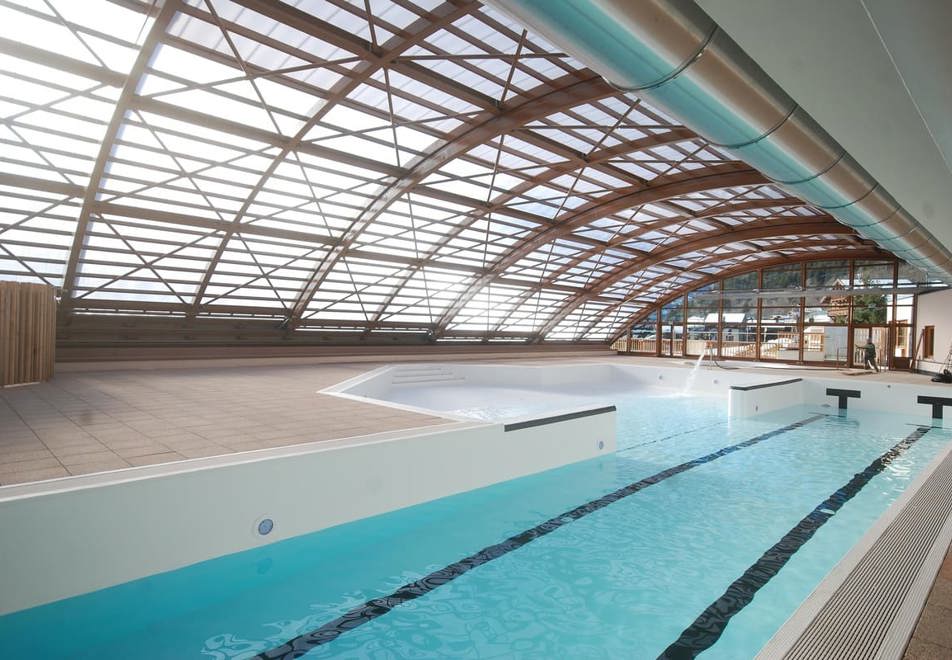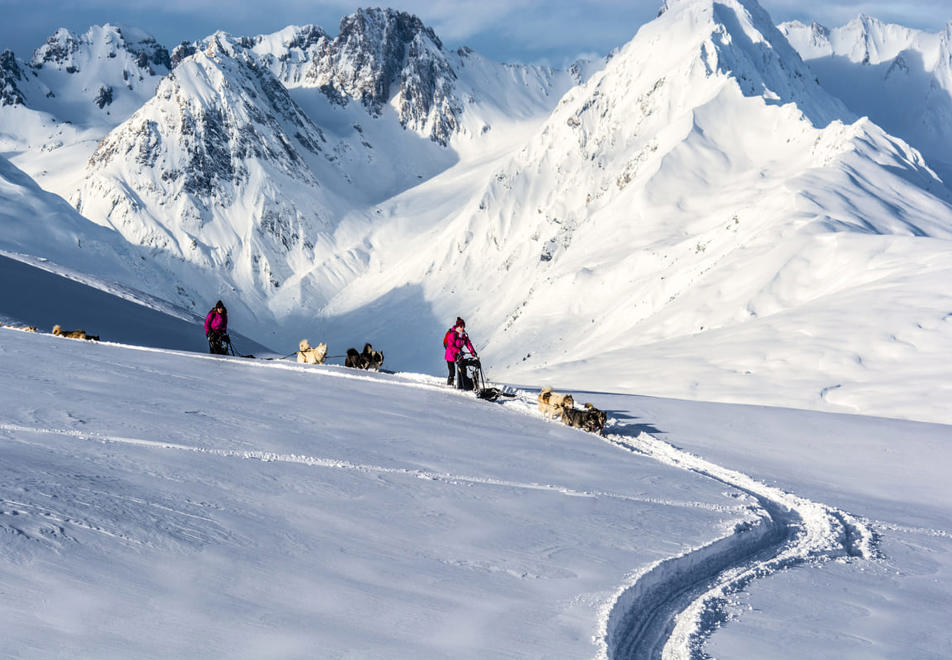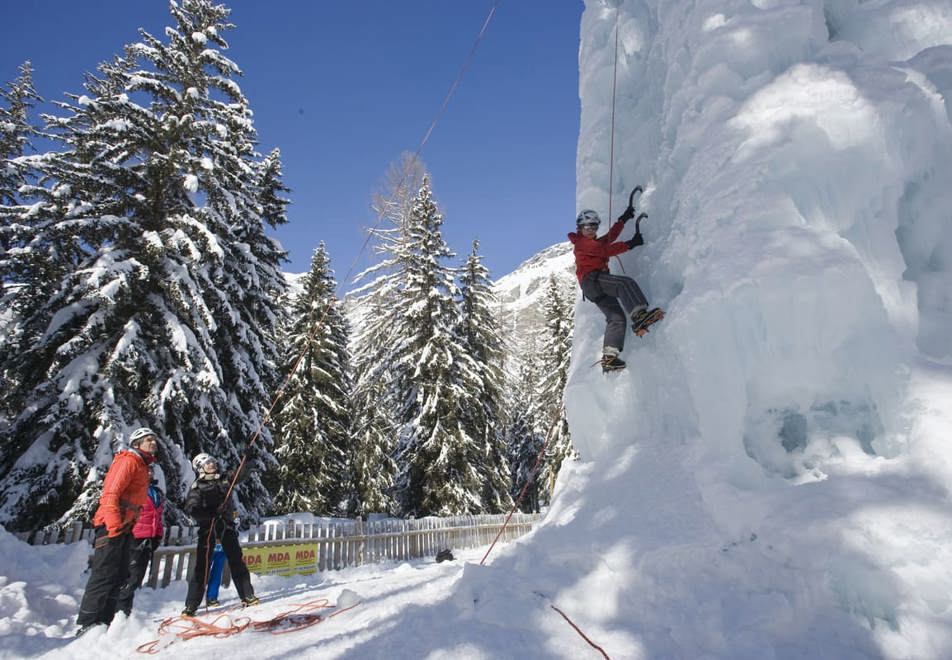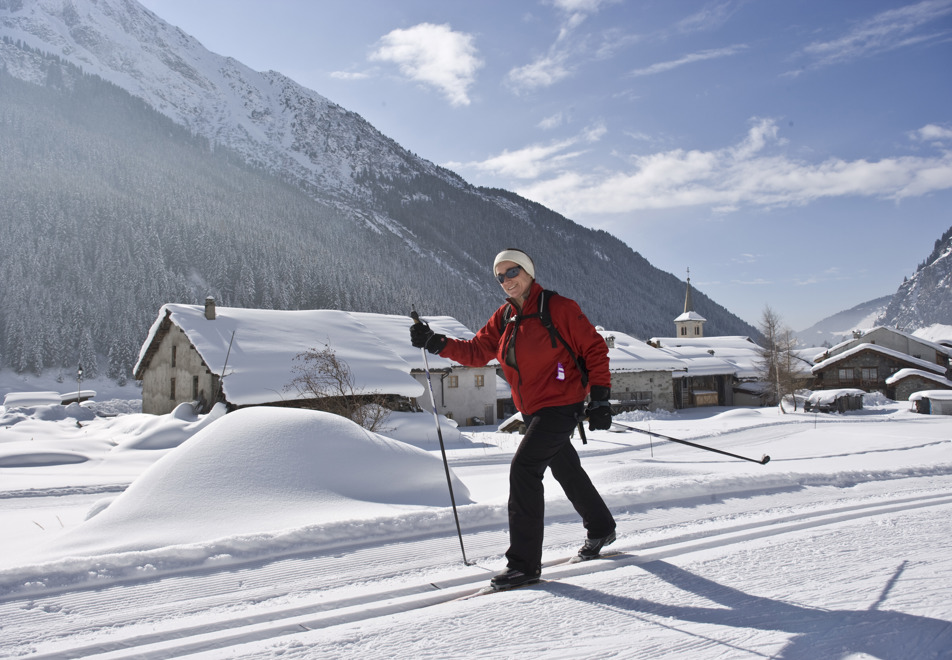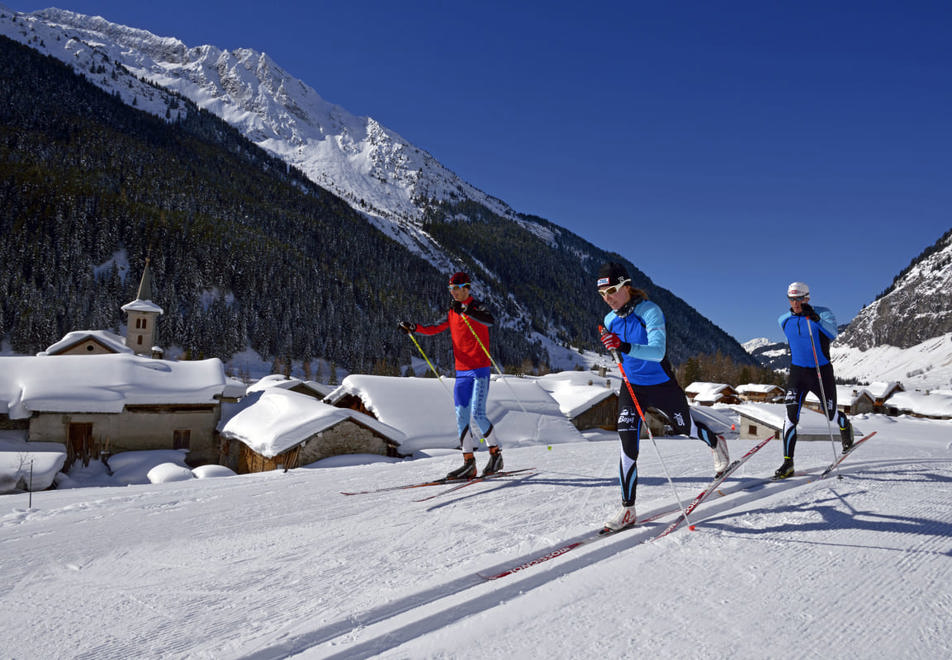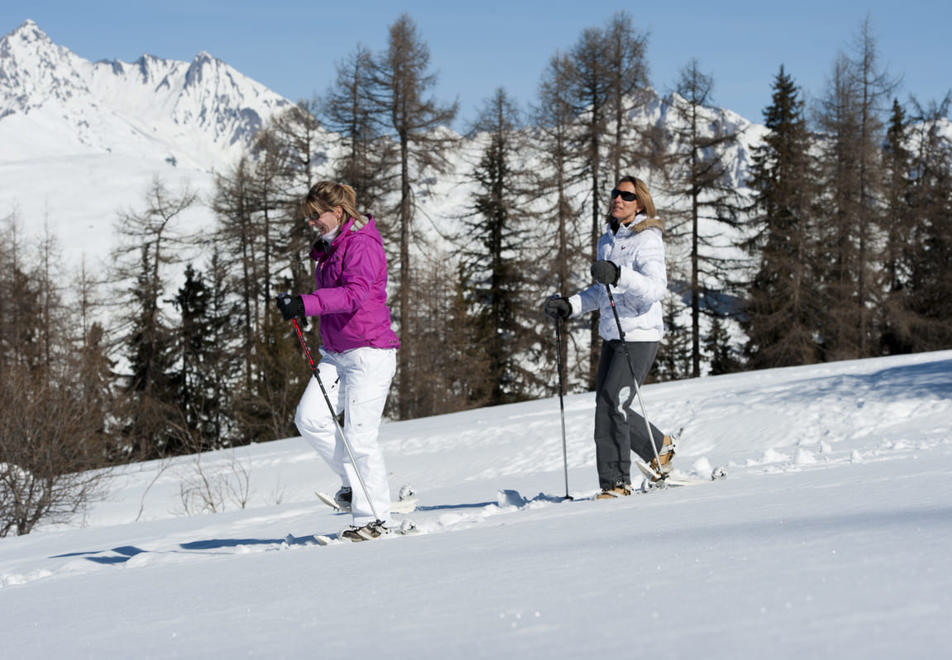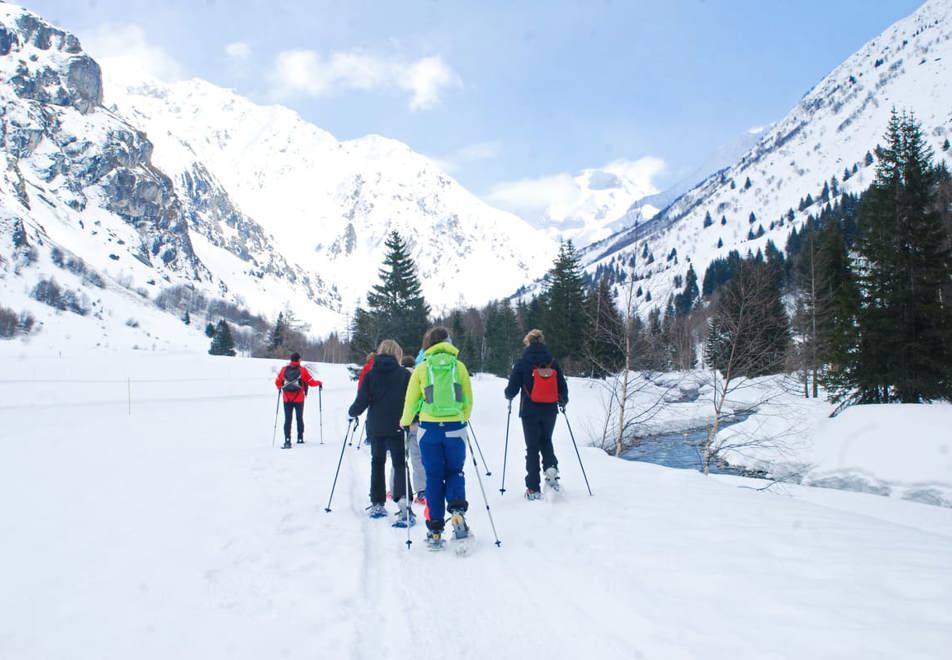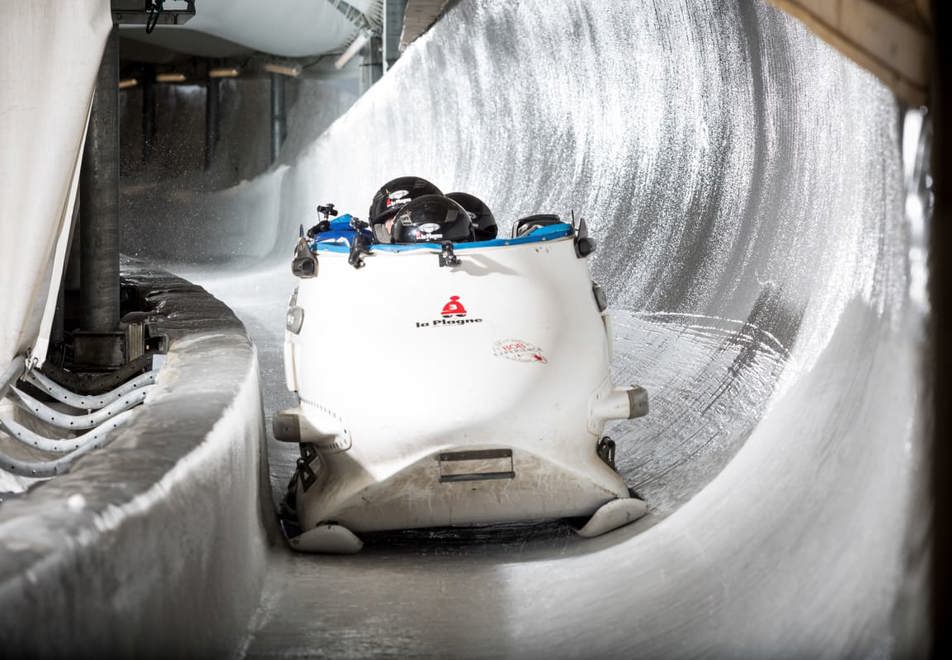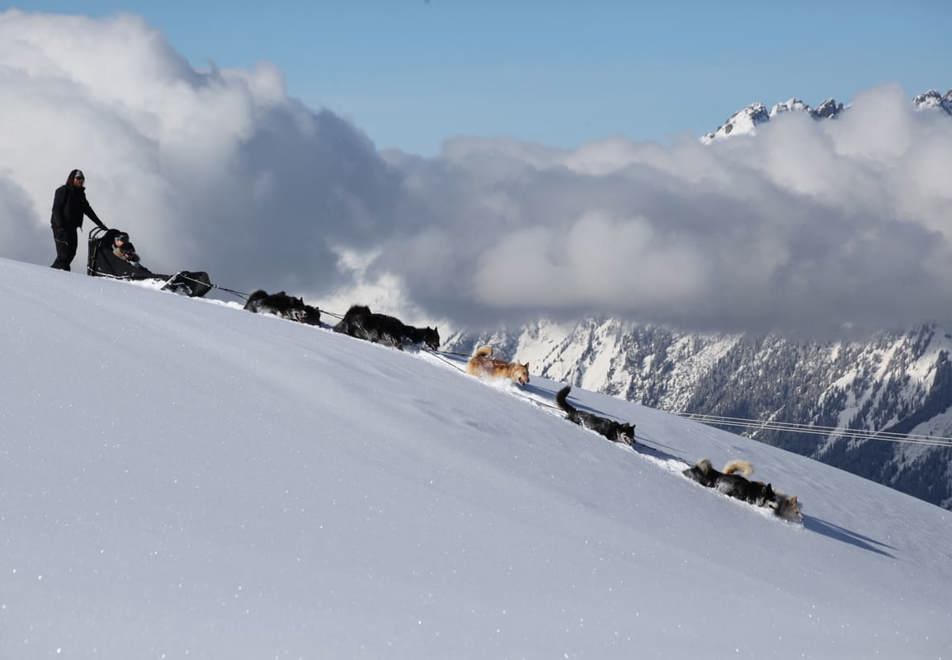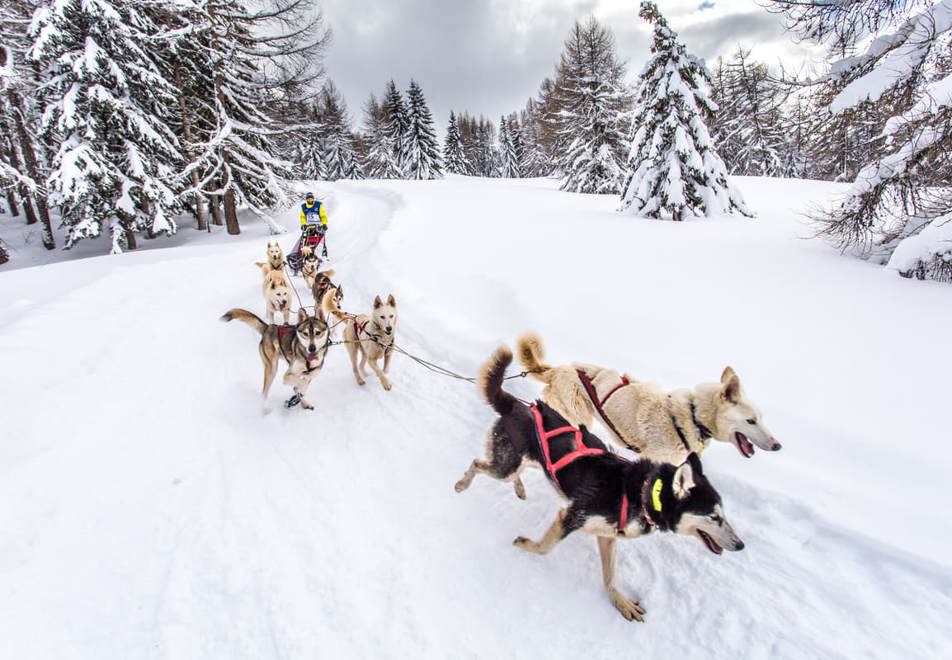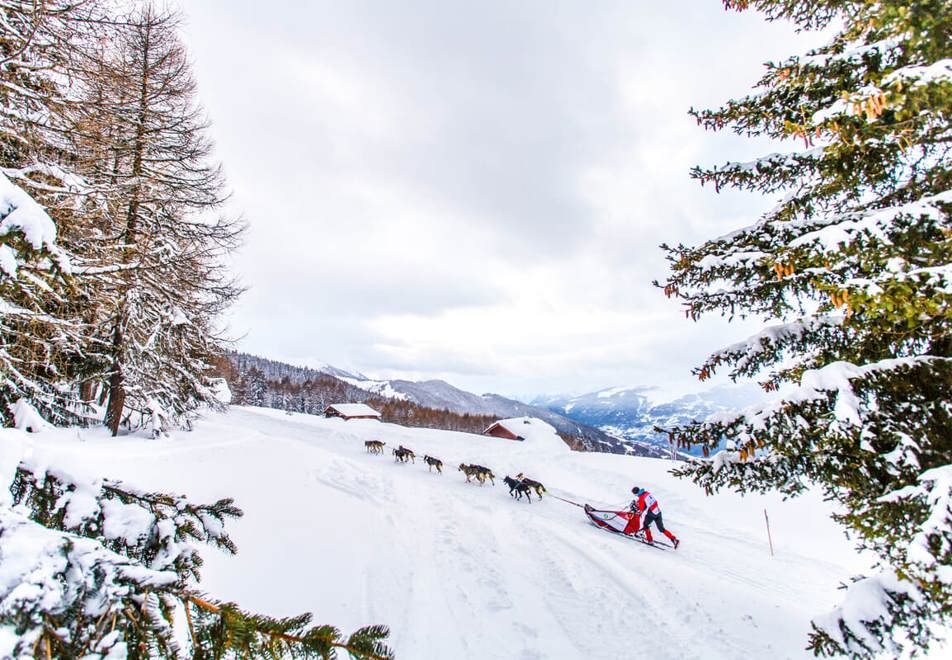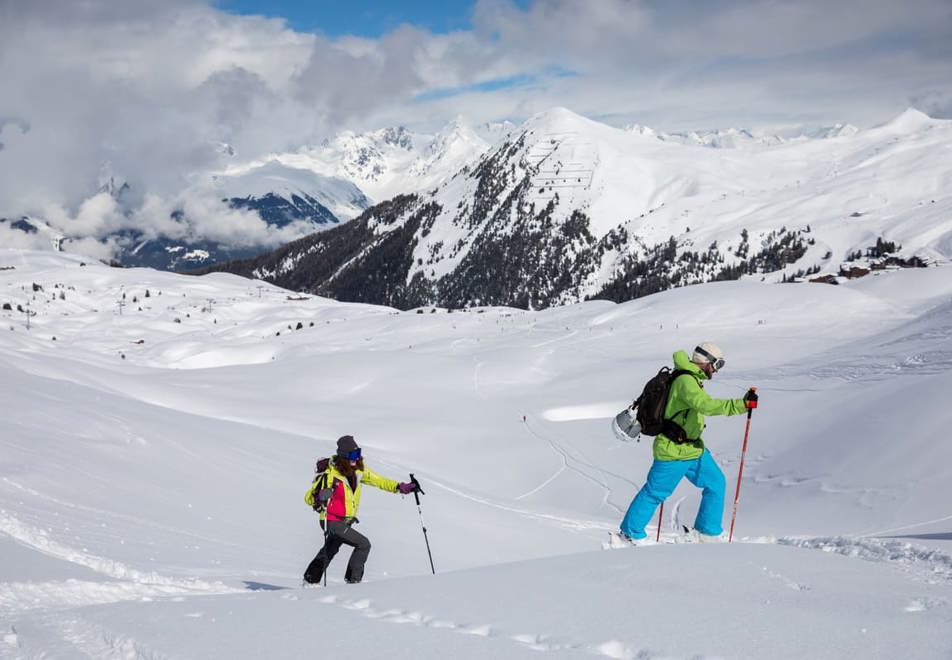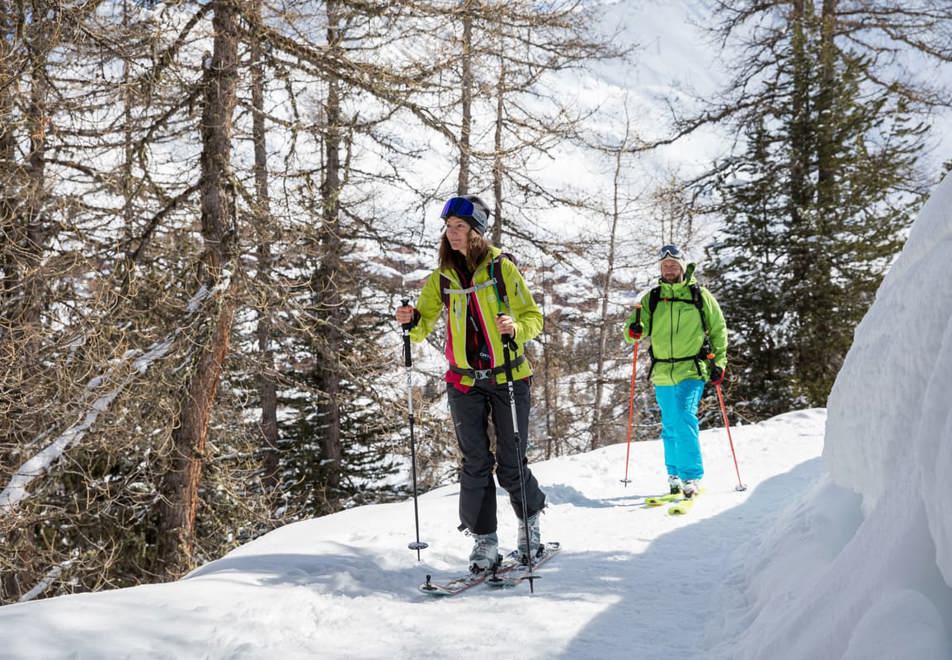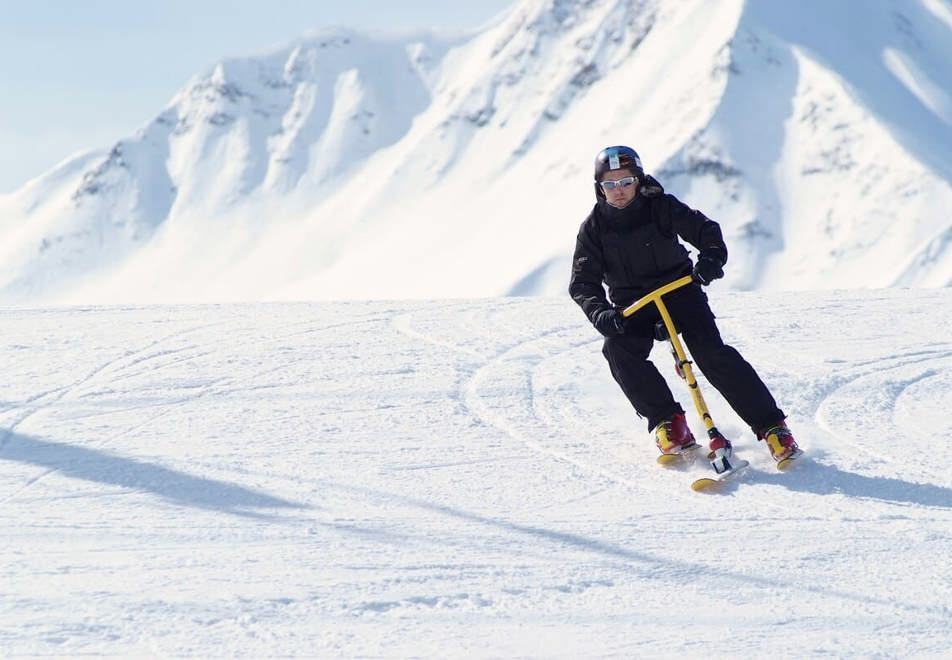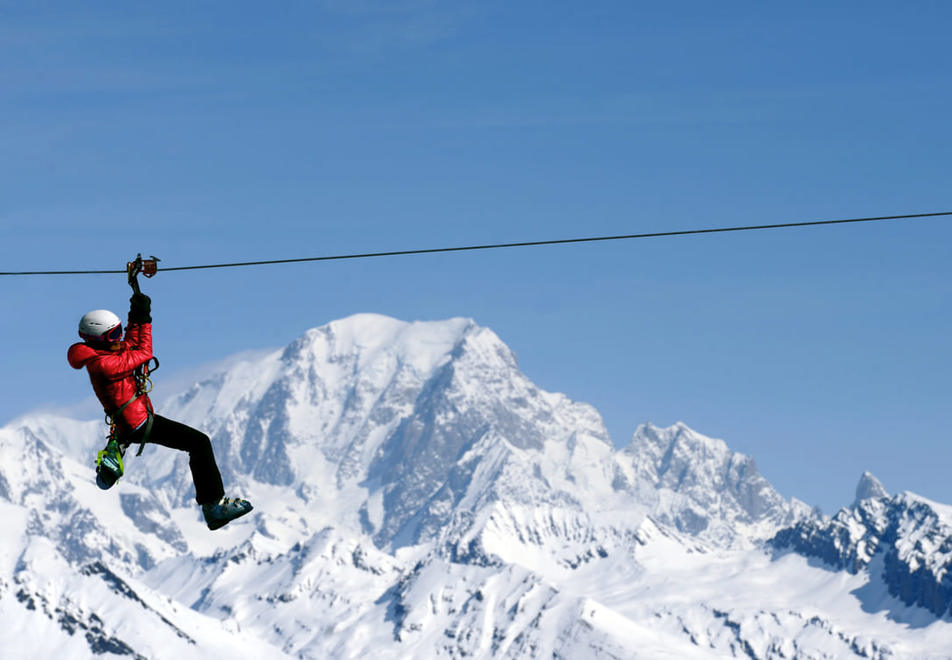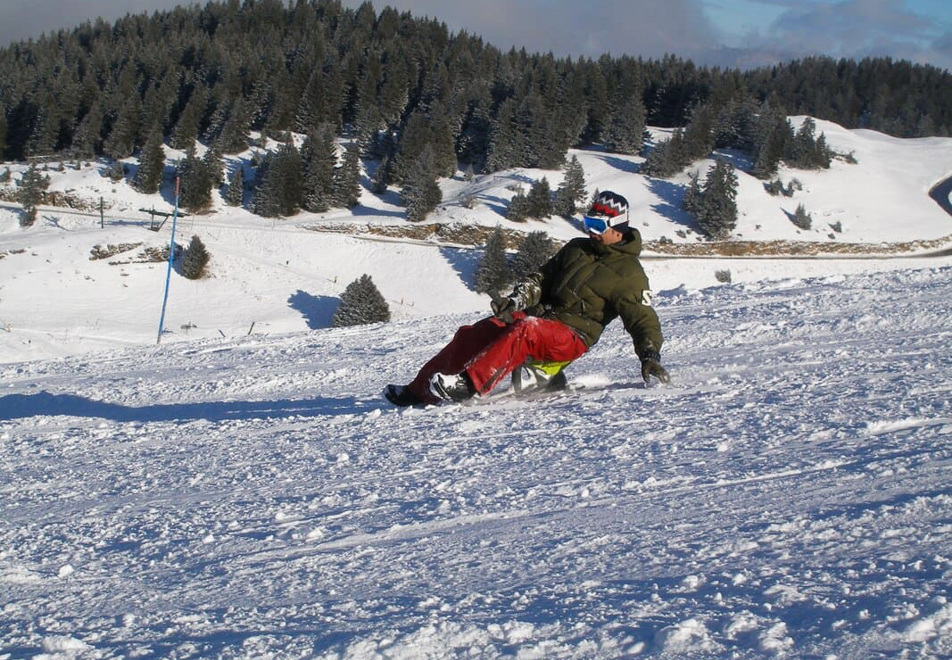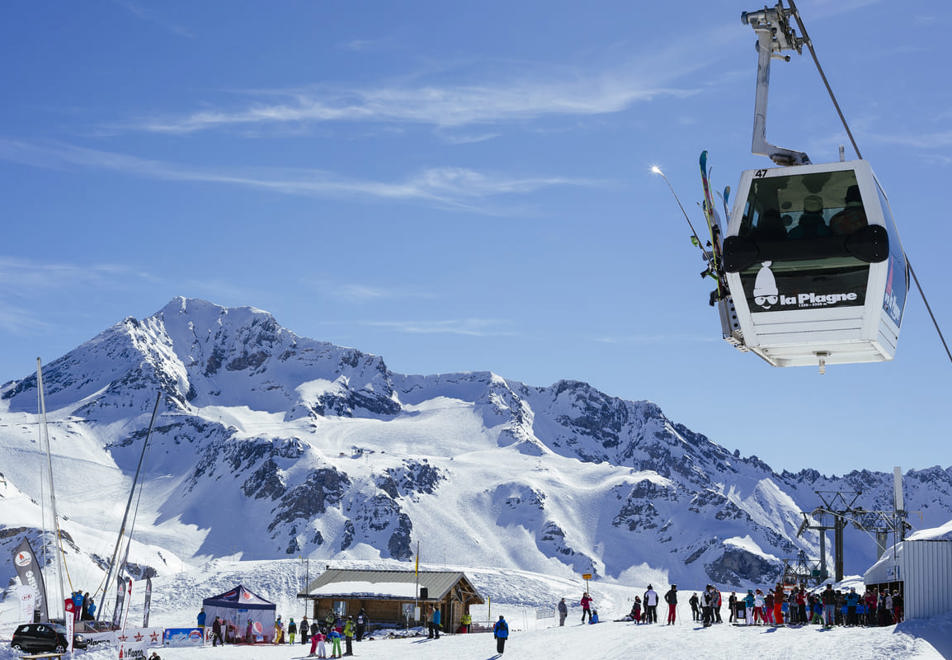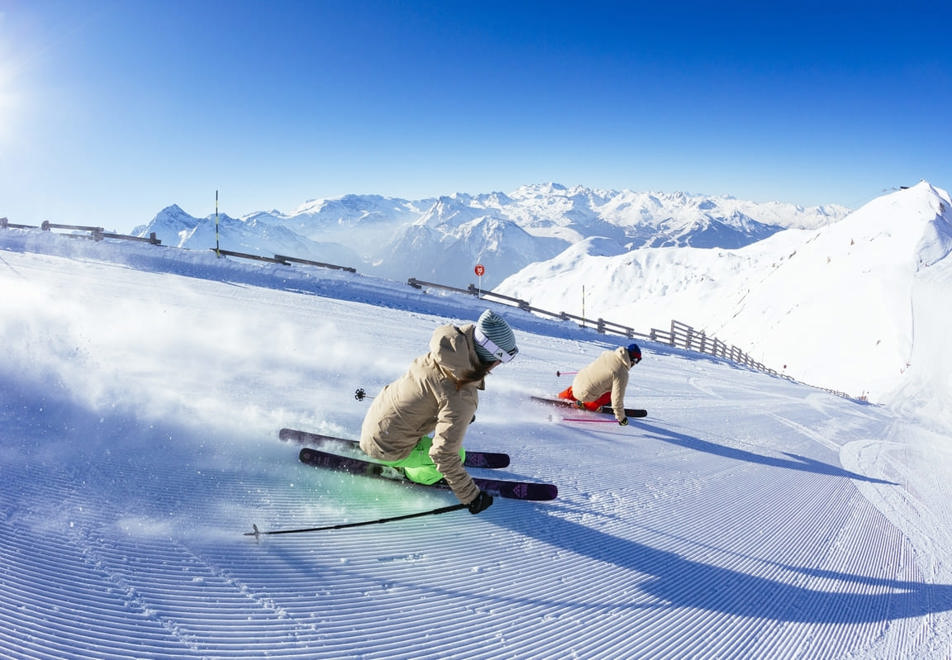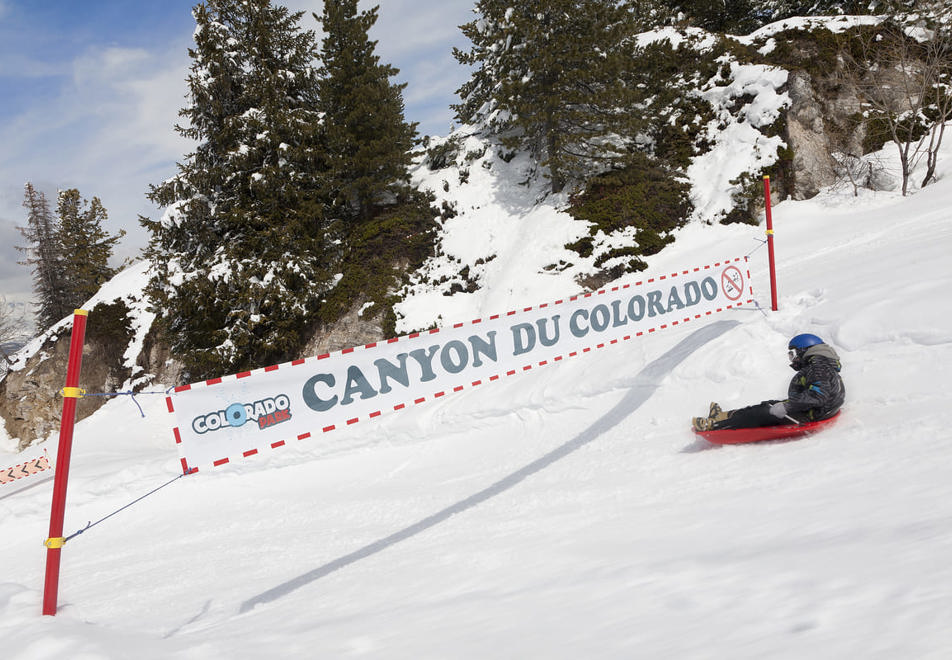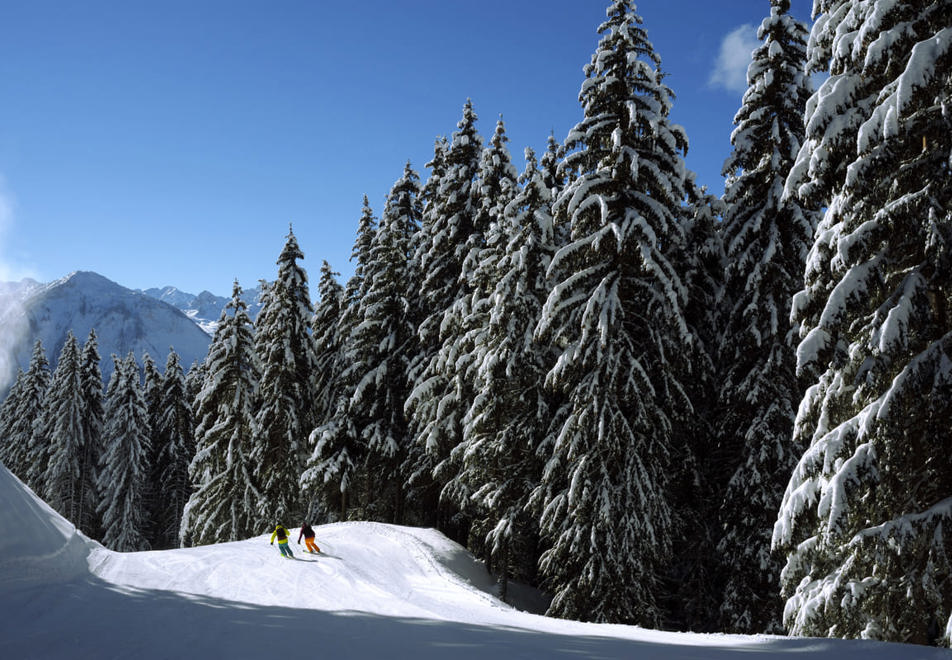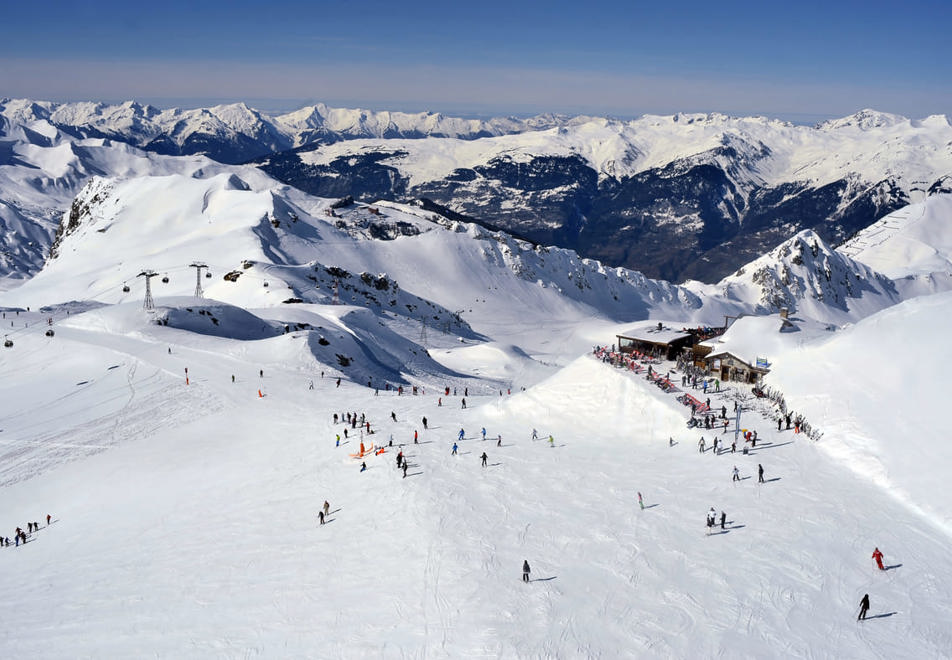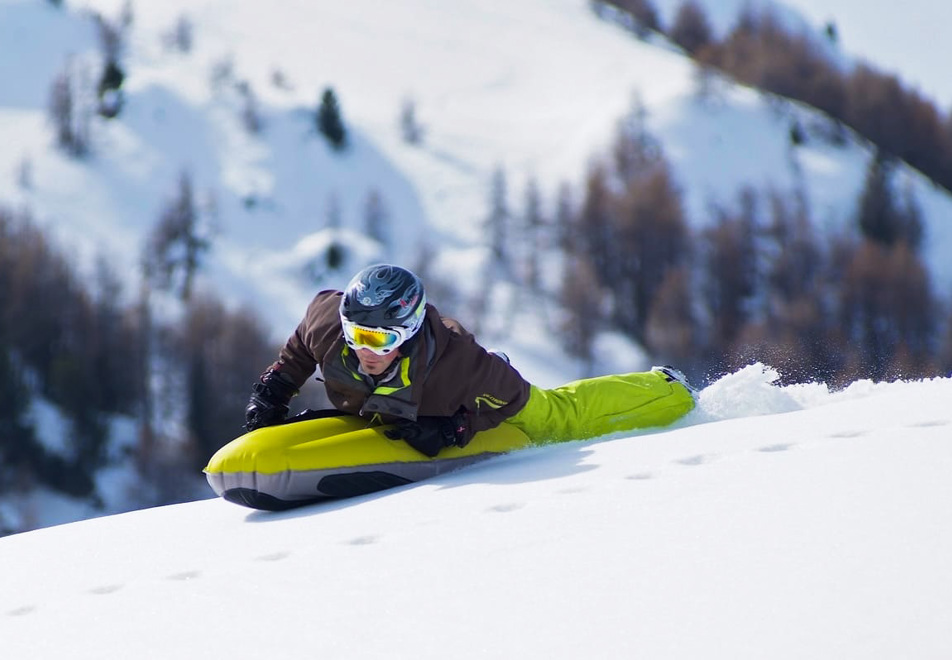 Thinking of skiing in Champagny? Champagny is an attractive authentic farming village that is also the gateway to the famous and magnificent Vanoise National Park.
Why Champagny Ski Resort?
Direct ski access to the massive Paradiski area
A stunning setting with authentic charm
Far from the madding crowds of the other La Plagne resorts
Champagny Resort Information
The attractive farming village of Champagny is in a pretty wooded setting where modern expansion has been carried out sensitively. Tucked away on the sunny south-facing slopes of the Grande Plagne ski area, it's also the gateway to the Vanoise National Park.
The village of Champagny has a small but fine selection of restaurants to suit all tastes (nine all told), just enough bars, even a disco and cinema, mini supermarket, boulangerie and a local speciality shop with more services in nearby Bozel (three miles away). Entertainment in Champagny is organised every week with a welcome drink on Sundays.
Champagny en Vanoise is renowned for cross country enthusiasts and winter walkers - but for something different, try the new 20m artificial ice climbing tower which is the only one of its kind in Europe. 
Peak Retreats offers a range of Champagny accommodation, with hand-picked self catered apartments and chalets providing an ideal base for a Champagny ski holiday.
La Plagne ski area
La Plagne is part of the large 'Paradiski' ski area and is the 2nd largest connected skiing area in the world. Paradiski has excellent facilities and with its huge variation in altitude (1200m-3250m) and with over 70% of the area being above 2000m, there is a multitude of different types of scenery and piste to explore. This impressive lift-linked ski area is formed of 18 ski resorts (the first 11 below in La Plagne and the other 7 in Les Arcs):
Plagne Montalbert
Plagne Bellecote
Montchavin
Champagny en Vanoise
Aime la Plagne
Arc 1950
Villaroger
Paradiski is linked by the Vanoise Express double-decker cable car (since 2003) which can transport nearly 200 people across the valley of Peisey-Nacroix in less than 4 minutes. It is the largest cable car in the world currently. Fun facts: the cabin is 380m from the ground at its highest point and travels at 45km/hour. Its quite a spectacular journey with stunning views.
The departure station is in Plan-Peisey at 1612m of elevation. The arrival station is at 1548m of elevation upstream to Montchavin. In winter, the cable car is accessible to skiers (and pedestrians, see below). On Montchavin side, the cable car arrives on a ski slope. You can't reach Montchavin by foot. It is advised to find a guide to find practicable paths via snowshoe.
Paradiski presents VertiGO thanks to a 1.70m2 transparent glass plate in the floor (since 2015) of the lower level of both of the 2 cabins, passengers can enjoy the view in 3 dimensions, combining a 360° panorama of the legendary surrounding mountain peaks and a plunging view of the Ponthurin valley under your feet!
With 70% of the ski runs at heights of more than 2000m, and one of the world's most modern artificial snow systems, Paradiski guarantees top-quality snow conditions from December to April. With the peaks of Mont Blanc and Pierra Menta forming a dramatic panoramic background, Paradiski is also the gateway to the Vanoise national park, a nature reserve of 53,000 hectares.
The cable car from the centre of Champagny takes skiers to an altitude of 2,000m within eight minutes. To return direct to the village you can take either a red run or the cable car.
Champagny is a little Alpine village linked with the large Paradiski ski area so you can enjoy the best of both worlds. Champagny is in a sunny sector with excellent long runs and views across to Courchevel. It's also well placed for an outing by car to neighboring Courchevel (literally down the road) and the 3 Vallées which is a little further (15 miles).
Additional ski fact info, main ski info in resort facts box at top of page (22/23):
La Plagne local area
225km of pistes, 76 lifts, 136 slopes:
Green slopes: 8
Blue slopes: 74
Red slopes: 35
Black slopes: 19
Champagny local area - 7 lifts (3 draglift, 3 chairlift, 1 gondola), 19 pistes (1 green, 12 blue, 6 red)
CHAMPAGNY SKIING
CHAMPAGNY BEGINNERS
The snowsure beginners' area (with free lifts) is at the top of the cable car where there are superb views to be enjoyed. To return to Champagny, access is via the cable car for beginners and early intermediates as the runs back to the resort are long reds.
'Cool Ski' areas - easy to find on the piste map since 2014 across La Plagne, the 5 Cool Ski areas have encouraging pink signs marking these gently sloping protected ski areas. Beginners can also wear a bib in the same colours to make them easily identifiable and easy routes are recommended. It has its own daily rate lift pass which you can buy in resort.
Skiers can enjoy the whole Paradiski area using just blue pistes to get going (again) gently.
CHAMPAGNY INTERMEDIATES
Paradiski has extensive intermediate slopes with big lift networks. The Champagny sector reportedly has a couple of tough red runs leading from Grande Rochette (Kamikaze and Hara-Kiri). Try the long Mont de la Guerre red run (1250m vertical) from Les Verdons to Champagny. The resort runs into Champagny are via two long red runs.
CHAMPAGNY EXPERTS
Advanced skiers will enjoy the runs on the Bellecôte glacier whilst those seeking off-piste challenges should take the short hike up the Cul du Nant for the classic descent through the Vanoise National Park (guide required).
CHAMPAGNY FREERIDE
There is a boardercross run beside the Rossa chairlift.
CHAMPAGNY NORDIC SKIING
Champagny Le Haut has 23km of marked trails for cross-country and winter walking. This beautiful area is set at the edge of the Vanoise National Park and along the trails are signs explaining about local wildlife.
Champagny ski hire & lift passes (pre-bookable)
Pre-book your 6 day+ Champagny ski hire and/or Champagny lift pass with Peak Retreats.
To download the ski extras form see 'Helpful links' further down the page. Please note that prices are for indication only. They will fluctuate based on Euro/£ exchange rate. Please call us for the latest prices.
Other lift passes are available to buy in the resort such as half or full-day passes (for those who only wish to ski the odd day) or one-use lift passes for pedestrians. Some resorts also offer specific beginner area passes and cross country passes.
Champagny group ski school (pre-bookable)
Ski school for children is available to book from 3 years to 12 years in Champagny with Peak Retreats. Children can learn to snowboard from 9 years+. Option for children to have meal and childcare with their ski lessons, please enquire.
To download the ski extras form see 'Helpful links' further down the page. Please note that prices are for indication only. They will fluctuate based on Euro/£ exchange rate. Please call us for the latest prices.
Champagny private lessons (not pre-bookable)
Private lessons with an instructor can only be arranged directly with the ESF ski school. Peak Retreats cannot pre-book these. Private lessons are usually around €40-60 per hour (depending on resort, time of day and period) and becomes cheaper the more hours you take and the more people you have to share the hours with i.e with family members or friends. Some resorts insist on a minimum of 3 sessions to be booked at once.
Contact ESF Champagny for private lessons - 0033 479 55 06 40
---
Champagny childcare (not pre-bookable)
Childcare from 3 years-6 years (non-skiers)
The Creche "Cabris" takes care of your children situated in a secure and safe environment especially designed for toddlers. Our team of professionals specialise in early years childcare and will provide care and fun for your child. They can enjoy indoor games and activities and enjoy the fresh air of the mountain without skis. The nursery is closed on Saturday.
The Cabris daycare center is composed as follows:
a large room with a "play area" and a secure "baby area",
a changing room-toilet,
a kitchen,
a dining area,
2 x dormitories,
an outdoor play area (depending on weather conditions).
Please contact Cabris direct as we cannot pre-book this kids club - 0033 4 79 55 05 37
It is advisable to book before you go and in good time as spaces get filled quickly, especially in Peak times. A childhood vaccination record will be needed. 
---
Babysitters (not pre-bookable)
A list of babysitters is available from the tourist office.
Top winter activities to experience in Champagny!
Please note Peak Retreats do not book any activities and most activities are payable.
Snowsport activities:
Ice tower (24m high)
In the valley of Champagny le Haut (1500m), the natural waterfall freezes due to the very cold conditions. It´s the favourite "playground" of climbers from December to March.
The ice is created by water spraying: shaping and maintenance are easy due to the ideal site conditions, low sunlight and very low temperatures.
Several routes with various angles offer multiple reliefs and difficulties, for beginners as well as experienced climbers or for competition.
Night hikes with snowshoes
Night hikes followed by a Savoyard meal (fondue, meat, salad and dessert) at the refuge of le Bois. Accompanied by an instructor who is a mine of local information, during your walks you'll find out a fascinating amount about the nature and history of the area.
Dog sledging
Dog sledging on the valley of Champagny-le-Haut. One sledge, from 1 to 4 pers., 9 dogs, duration: 30 minutes (20/25 mins ride). Booking at the tourist office
Sledging area (Champagny-le-Haut)
The sledging area is located at the departure of the ski runs (Nordic area). It is safe daily maintained.
Sledging area (La Plagne)
Sledging in Paradise! One mile sledge run with the most spectacular view on the highest mountain in Europe: Le Mont-Blanc.
Nordic skiing
Champagny le Haut's Nordic site has 23km of prepared and maintained trails for those that love skating or diagonal stride. Follow the trails through the heart of the forest and admire the superb snowy landscape. Cross-country skiing in Savoie is a breath of pure mountain air and a physical activity that combines a feeling of escape with a sensation of exceeding one's limits.
Ski touring
Winter in the Vanoise region is also the opportunity to discover new untouched remote areas which are perfect for ski touring!
From a simple hike between chamois and ibex... to a high altitude trek on skis, your instructor-mountain guide is there to accompany you on the best itineraries of the Vanoise region but also to other Alpine summits such as the Mont-Blanc, Ecrins, l'Oisan, the Grand Paradis...
So for an experience further than off-piste, broaden your horizon and go for ski touring to explore the mountain as you'll never have seen it before.
Enjoy the intense pleasure of reaching a summit or col..., enjoy the thrills of a descent in deep powder with a professional experienced instructor.
Trikke in La Plagne
Get ready to live one piece of news experience on the snow thanks to really easy handling. After some simple instructions on the use of Skki, you will be ready to slide quite freely on this new machine which does not leave indifferent. Easy to check, within 30 minutes you will be able to slalom and to take advantage completely of your stay in the winter sports!!
Champagny Snowshoe Walks
Between the hamlet "La Couaz" and "Laisonnay", going through the hamlets "Le Bois" and "Friburge". The itinerary goes along the cross-country slope or in the forest. Leaving from Champagny le Bas: 3 pedestrian walks or snowshoe routes (depending on snow conditions). 1 route to the top of the cable car, near the ski area, accessible with a pedestrian pass. The Nordic domain of Champagny le Haut: pedestrian routes and snowshoe routes open to the public.
Other activities:
Village Igloo
See details under eating tab
Paragliding (two-seater paragliding flight)
Try a different alpine winter sport and experience a new activity, sensations guaranteed. Offer a unique original gift, accessible to everyone. Fly over the Champagny ski domain with your instructor, a professional pilot passionate about flying.
Swimming pool
The heated swimming pool, equipped with a removable roof allows everybody to have fun, to discover the swimming or simply to have a good day.
A relaxing or sporting break under the luminous dome of the swimming pool.
Relaxing atmosphere "golden hours" in the afternoon or "blue hours" in the evening.
You can admire the view of the church and the surrounding mountains, splendid! at the time of sunset.
Champagny The Museum of Glacier
The secrets of mountain glaciers revealed… this interpretation centre, located in the old presbytery at Champagny le Haut, can be found in a beautiful listed valley right at the foot of the glaciers.
Champagny Walks
Around the village of Champagny, 4 marked walks for pedestrians (according to snow conditions) through the forest overhang the village or till the end of the valley, are an opportunity to go off in nature. In the valley of Champagny le Haut: an itinerary for pedestrians, along which exploration signs to give you information about fauna, flora, geology. The path follows the cross-country slopes.
Please note: All the above information is for information only. For the most up-to-date information please visit the resort tourist office website. All prices for activities are in local currency (€ Euros) and are bookable and payable locally in resort.
Champagny Tourist Office
Office de Tourism 
73350 Champagny en Vanoise
Tel +33 479 55 06 55
www.champagny.com
La Plagne Resort News and Events 2022/23
Resort news in La Plagne as a whole (not just Champagny):
The Riders Nation Snowpark - the Belle Plagne snowpark is moving to the 'Dos Rond' sector in Montchavin-Les Coches. A choice spot for evolutive green and blue lines with some expert modules.
Events in La Plagne as a whole (not just Champagny):
Ice Climbing World Cup 19th-21st January 2023

 

- featuring the best international climbers attempting the most difficult route in the world
Super Salom 1st April 2023

 

- 4km, 350 poles, 800m elevation - equivalent to 7 slaloms rolled into one! The world's longest course, bringing together prestigious ski champions and amateurs
Subli'Cimes 7th-12th April 2023

 

- spring skier madness event on the slopes
Check out the Tourist Office website for further information about what is going on in La Plagne: www.la-plagne.com
Champagny Après-ski, Bars & Restaurants
9 restaurants + 4 restaurants in the mountains, 7 bars, a cinema, nightclub ('Le Galaxy').
Gourmet Altitude restaurant - Le Chalet les Verdons Sud
Located in the middle of the south facing slopes of Champagny en Vanoise - extensive a la carte menu of slow-cooked dishes and excellent wines. Terrace offer panoramic views over the Vanoise Glaciers. Inside, choose furry slippers, fireplace, chandeliers and champagne!
Champagny Bars
Bar Club Alpina 
LES HAUTS DU CREY
la Rossa 
LA PIAT
Son des Clarines (salon de thé) 
LE CENTRE
Bar/Refuge du Laisonnay 
LE LAISONNAY
CHAMPAGNY LE HAUT
Bar le Bouquetin 
LE PLANA
Bar des Glières 
PLANCHAM
Bar les Rochers 
LES ROCHERS
Bar les Borseliers 
73350 CHAMPAGNY-EN-VANOISE
Bar le Canada 
LE BOIS
CHAMPAGNY-LE-HAU
Red Run Bar/snack 
73350 CHAMPAGNY-EN-VANOISE
Bar le Barillon 
LE CENTRE
Pub/bar le Pitchoun 
LE CREY
Bar le Cosy 
LE CENTRE 3
SARL MICHDOU
Bar le Chalet des Verdons Sud 
LES VERDONS SUD
Bar Ancolie
LES HAUTS DU CREY
Champagny Restaurants
La Poya 
LE RECLAZ 
Tél.: 0033 4 79 22 02 61
Pizzeria le Barillon 
LE CENTRE 
Tél.: 0033 4 79 55 05 30
Restaurant les Rochers 
LES ROCHERS 
Tél.: 0033 4 79 55 00 25
Restaurant les Glières 
PLANCHAMP
Tél.: 0033 4 79 55 05 52
Restaurant le Bouquetin
Tél.: 0033 4 79 06 55 13
Restaurant l'Alpenrose
LES HAUTS DU CREY
Tél.: 0033 4 79 55 05 00
Red Run Bar/snack 
Tél.: 0033 4 79 22 48 07
Restaurant le Canada 
LE BOIS
CHAMPAGNY LE HAUT 
Tél.: 0033 4 79 55 04 18
Bar du Roc des blanchets 
LE HAMEAU DES ROCHERS 
Tél.: 0033 4 79 08 29 93
Le Pitchoun (pizzas à emporter) 
LE CREY 
Tél.: 0033 4 79 06 41 20
Restaurant refuge du Laisonnay 
LE LAISONNAY
CHAMPAGNY LE HAUT 
Tél. : 0033 6 08 54 34 61
Restaurant la Rossa 
LA PIAT 
Tél.: 0033 6 80 89 77 49 or 0033 4 79 08 28 03
Restaurant Club Alpina 
LES HAUTS DU CREY 
Tél.: 0033 4 79 22 57 96
Au Son des Clarines (crêperie-restauration rapide) 
LE CENTRE 
Tél.: 0033 4 79 23 43 70
Roc des Blanchets 
LE HAMEAU DES ROCHERS 
Tél.: 0033 4 79 08 29 93
Restaurant le Chalet des Verdons Sud 
LES VERDONS SUD 
Tél.: 0033 6 21 54 39 24
Pizzeria-Restaurant le Cosy 
LE CENTRE 3
SARL MICHDOU 
Tél.: 0033 4 79 22 49 77
Restaurant les Borseliers 
Tél.: 0033 6 07 54 96 19
In Les Arcs
Village Igloo (bar & restaurant)
For a unique break on the slopes, you can stop off at the Village Igloo Ice Bar anytime between 9am and 5pm to enjoy a warm cup of coffee or a refreshing drink in the bar, with a range of alcoholic and non-alcoholic options to choose from. The bar is in the heart of the Paradiski ski area, within easy access on a blue run from the Arcabulle chairlift. Suitable for all the family, skiers and non-skiers alike, the bar is within an easy 15-minute walk or snowshoe walk along a well-marked path from Arc 2000. Alternatively, from 7pm onwards, once the lifts have stopped and the sun has set, you can prolong your day on the slopes with a visit to the Village Igloo, by booking one of their evening activities. For these, you will be accompanied to the igloo and have the choice of a "Frosty Apéro" - a welcome drink followed by an aperitif and "polar" tapas - or a full dinner option with a traditional Savoyard fondue afterwards. Be sure to wrap up warm in your ski gear as the temperature inside the igloo rarely gets above 5 degrees!
---
Champagny Amenities
Champagny is served by a range of amenities including: supermarket, bakery, laundry, dry-cleaners, petrol station, newsagents, craft shop, post office, cash point and post office. There's also a medical centre, dentist, chemist, physiotherapist, bank, at Bozel (5km). 
Several points offer free Wi-Fi access to skiers throughout the Paradiski ski area and its resorts. Ask more about this service at the ski pass sales counters.
Getting to Champagny, France
By road:
Calais to Champagny 600 miles (9hrs 10) Motorway A26/A5/A31/A39/A40/A42 following signs for Turin. Then A432 signposted Aeroport de Lyon Exupery followed by A43 signposted Chambery. Exit junction 14 Chambery (aeroport). Follow A41/A43 signposted Turin then A430 in the direction of Tarentaise. Leave motorway after Albertville onto D915 signposted Moutiers to Bozel then follow signs to Champagny.
By Rail:
Moutiers-Salins 18k – shuttle bus +33 479 24 24 46.
Airports:
Chambery Airport is 103 km from Champagny (1 hour)
www.chambery-airport.com
Grenoble is 170km from Champagny (1 ½ hours)
www.grenoble-airport.com
Geneva Airport is 181 km from Champagny (2 hours)
www.gva.ch
Lyon Airport is 180 km from Champagny (2 ½ hours)  
www.lyonaeroports.com
Public shuttle bus transfers from airport
Lyon Airport - Champagny via Moutiers (www.lys-altibus.com). 
Chambery Airport - Champagny via Moutiers (www.lys-altibus.com). 
Champagny Airport Transfer
For pre-bookable private transfer rates with Peak Retreats, view here. 
Getting around Champagny
A shuttle bus will go from Champagny Resort /les Rochers to Champagny Le Haut /Le Bois.
This service is free for users and will help everyone to transfer from the several villages of Champagny and reach activities: alpine ski, nordic ski, walks.
---
Champagny Opening Dates

The Champagny ski area is open: 17/12/22 - 22/04/23