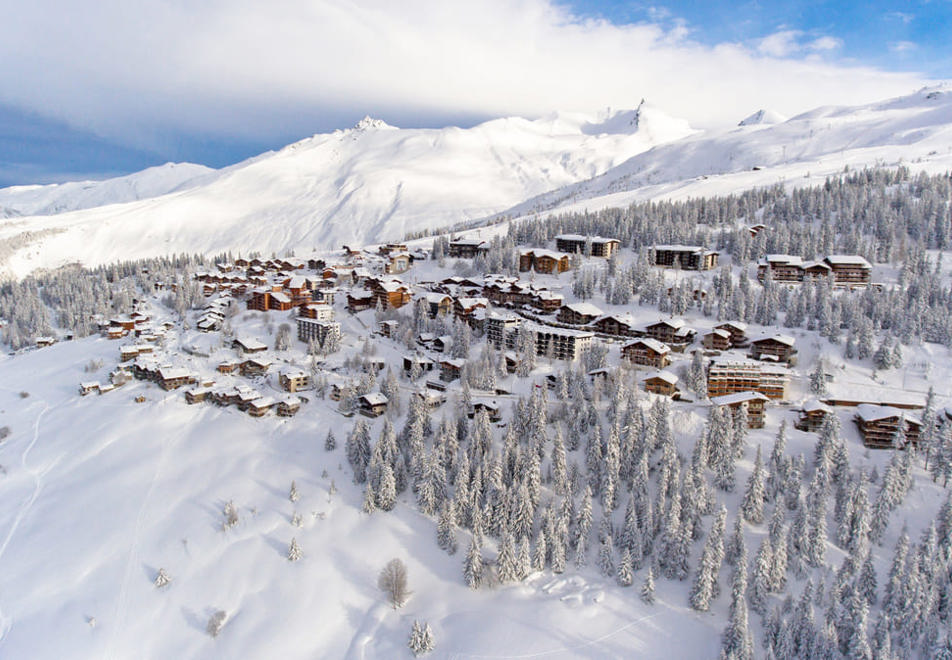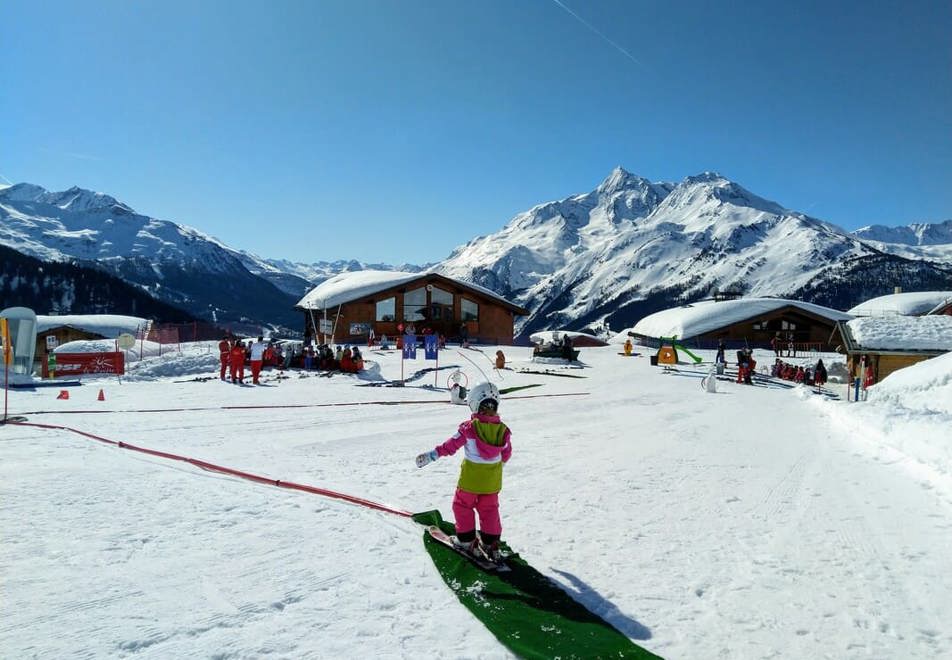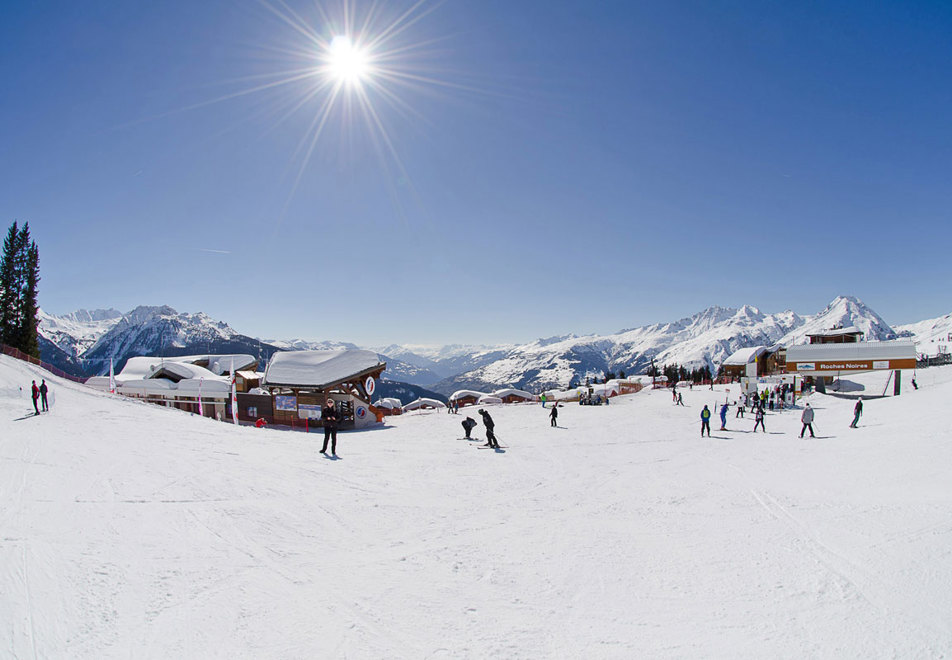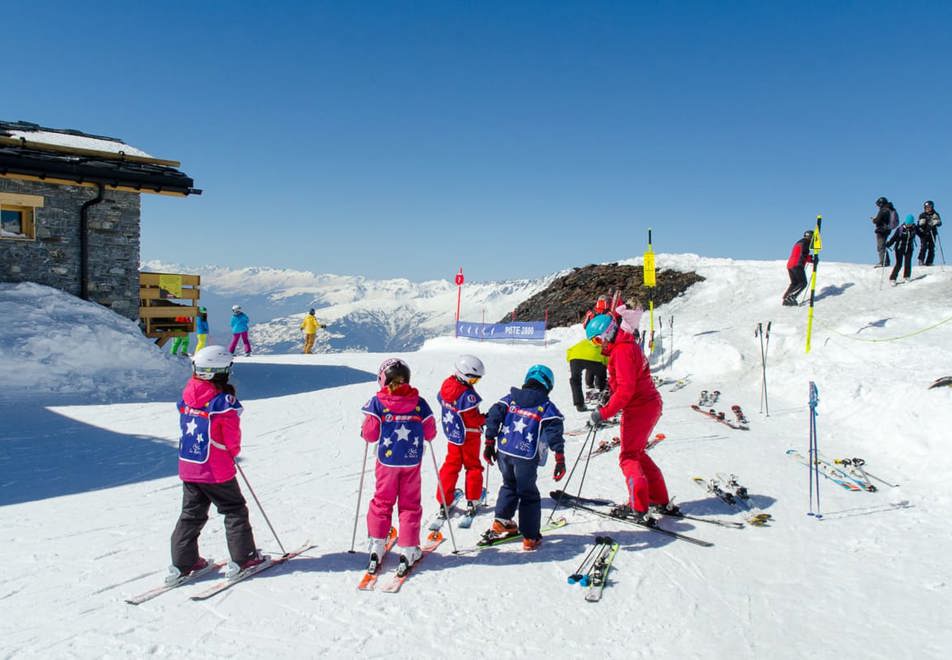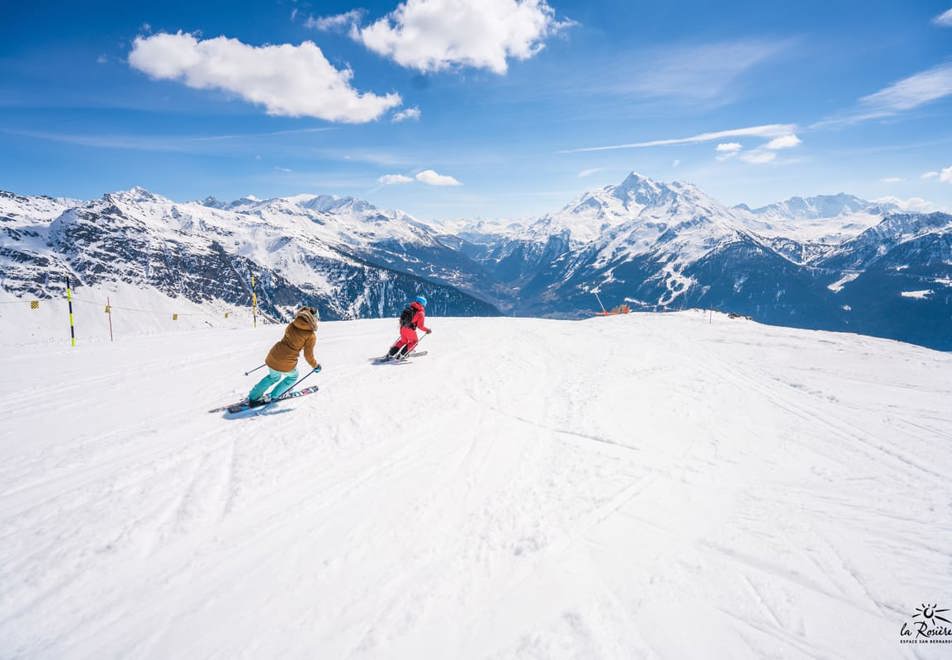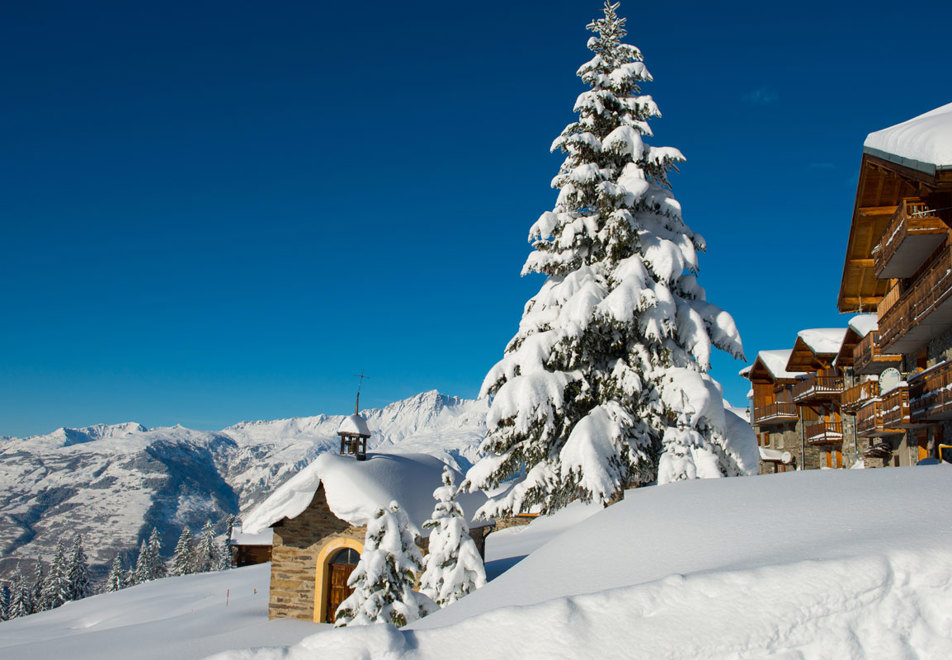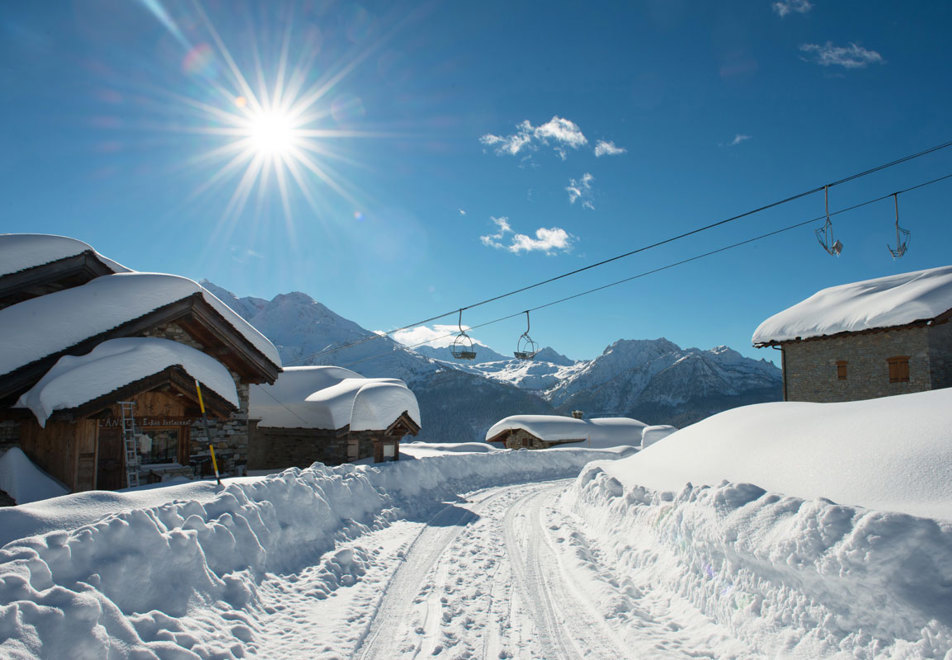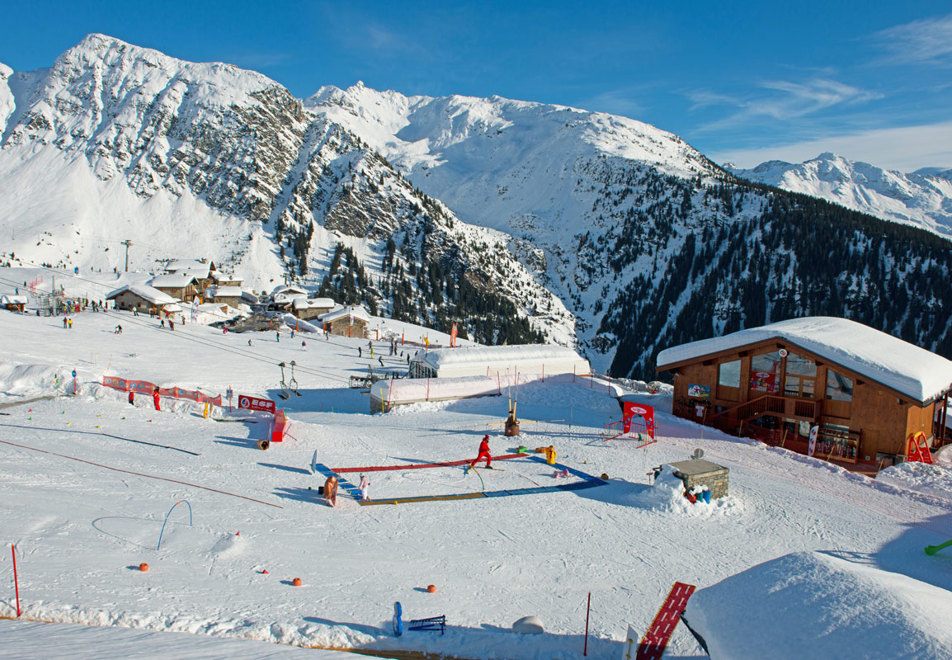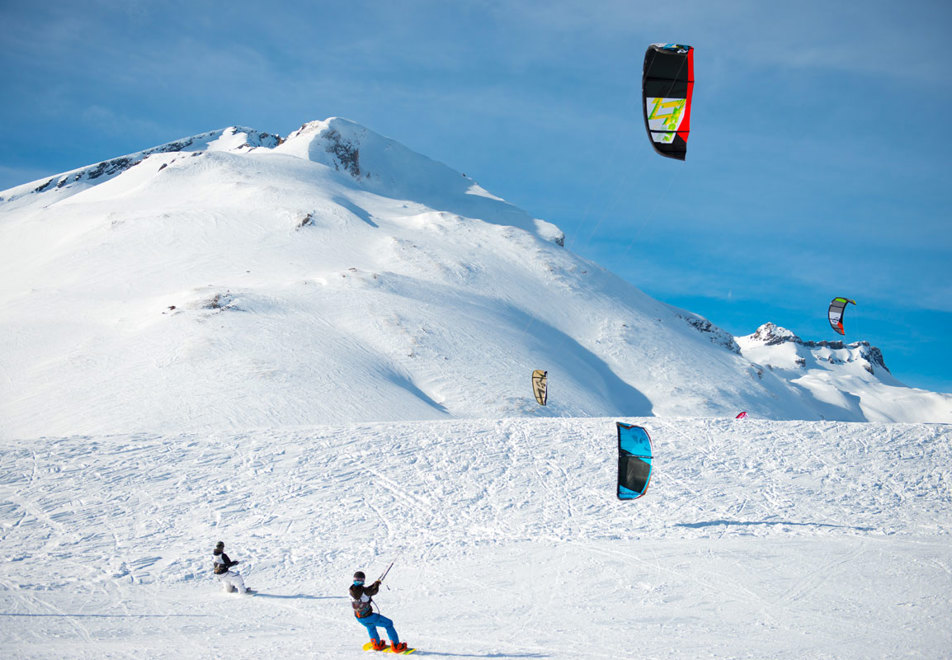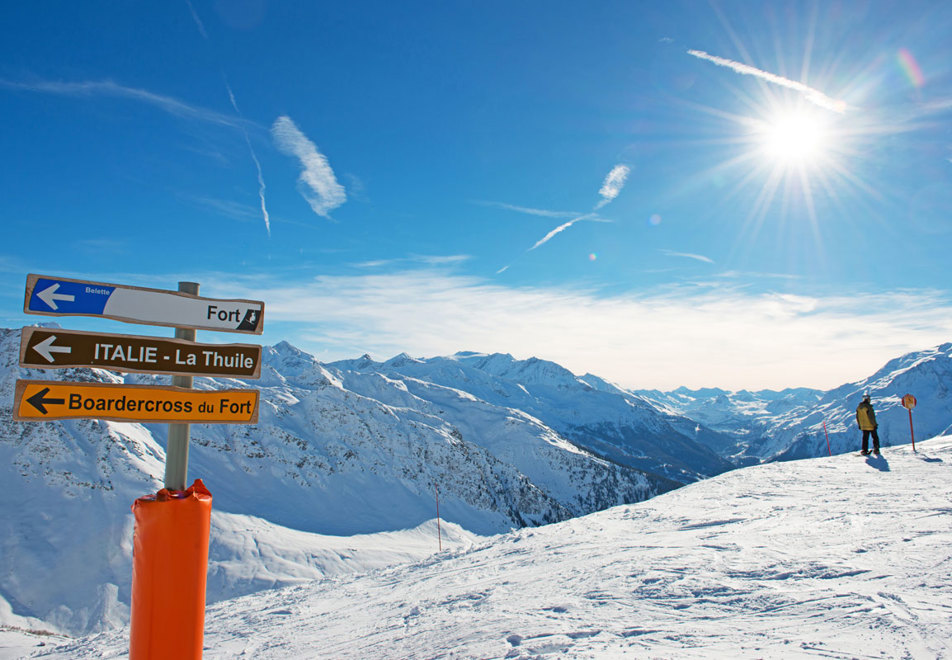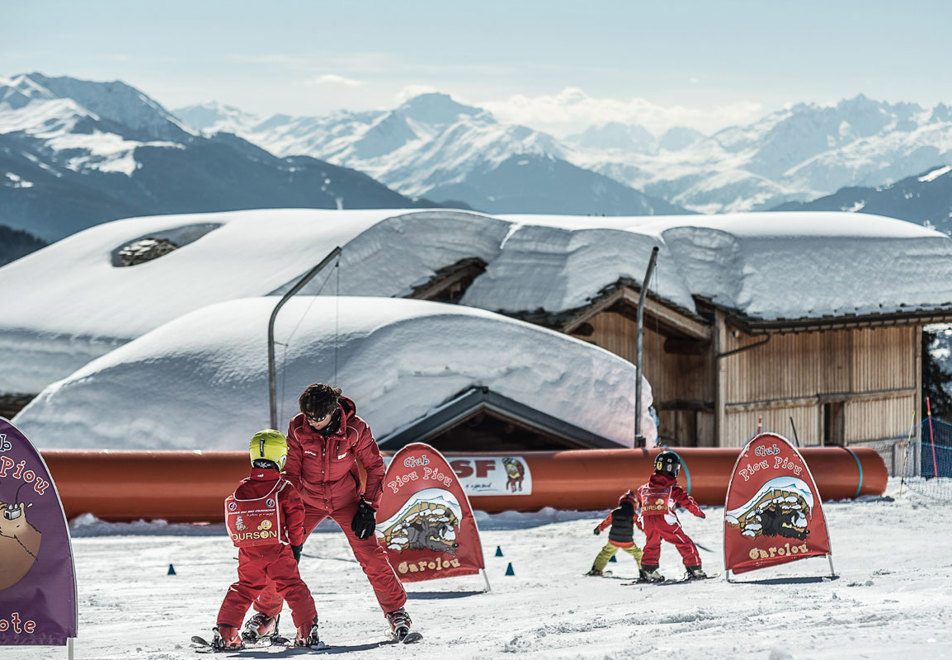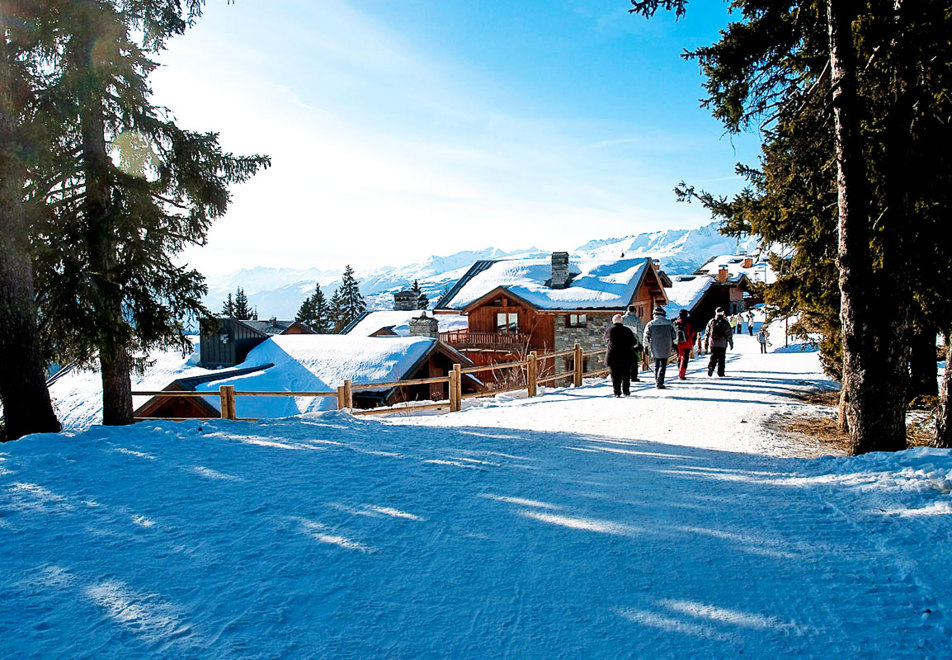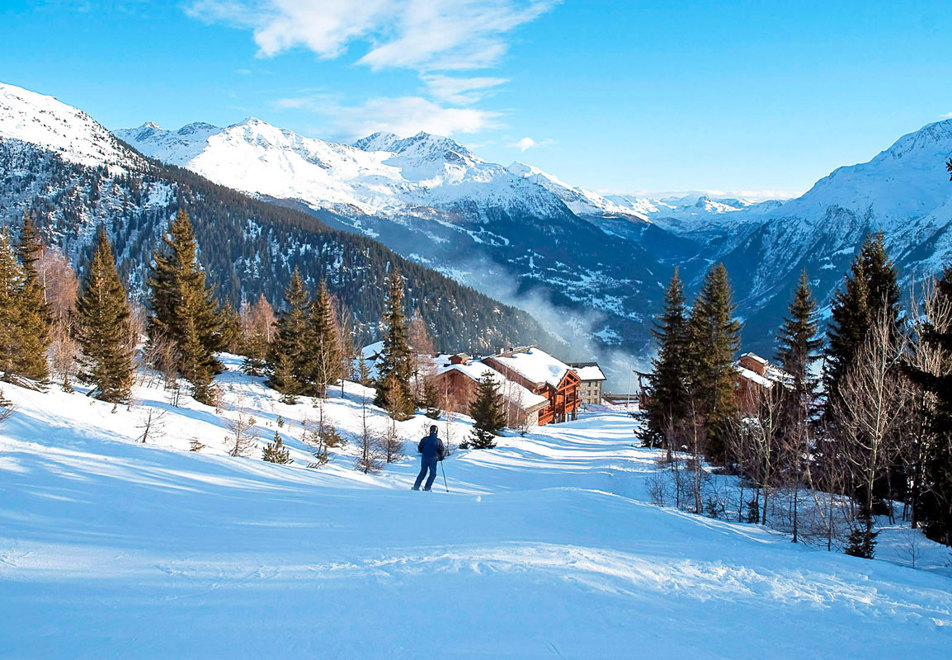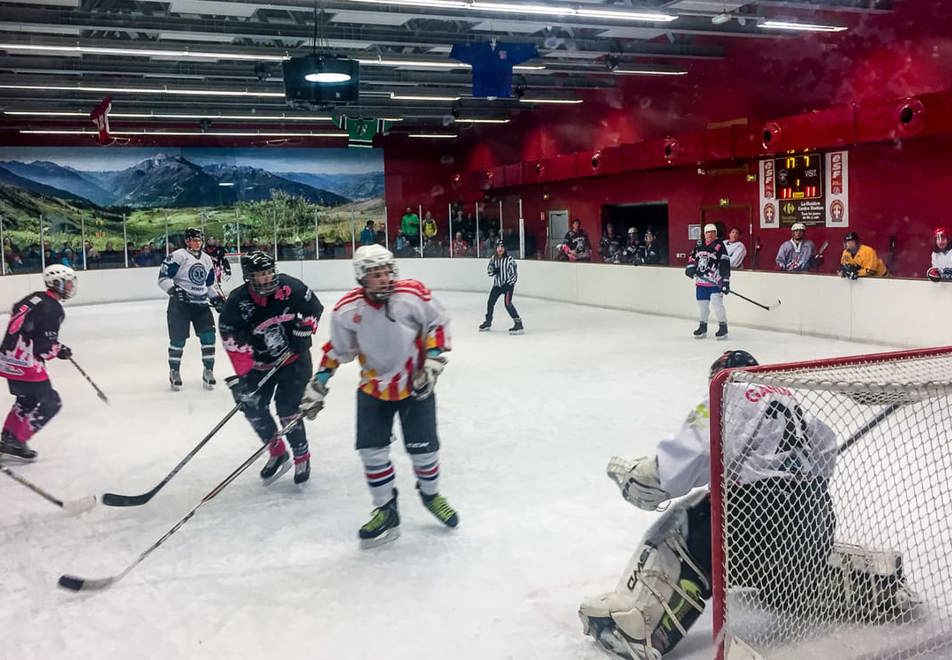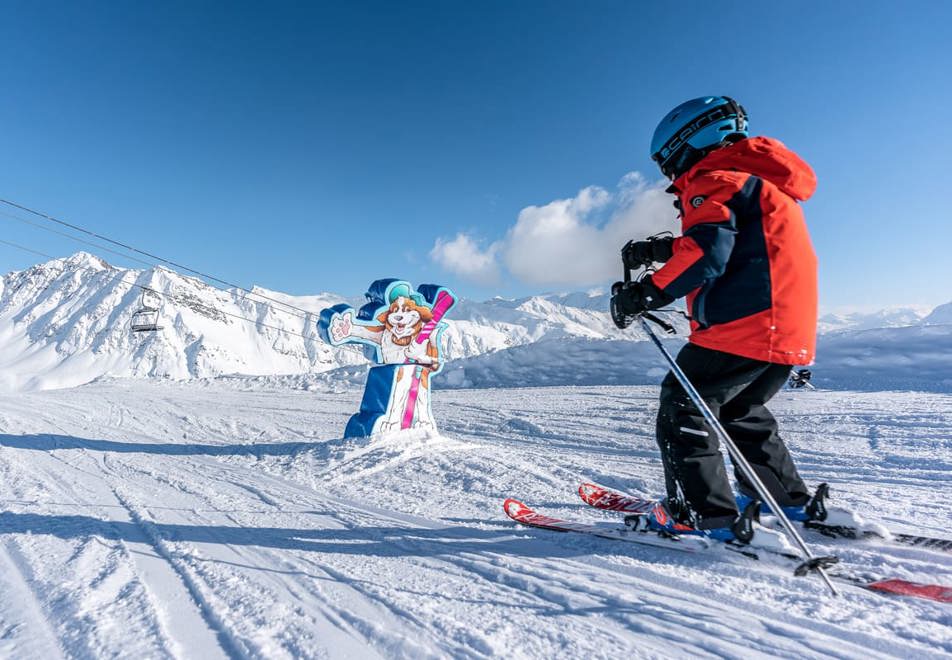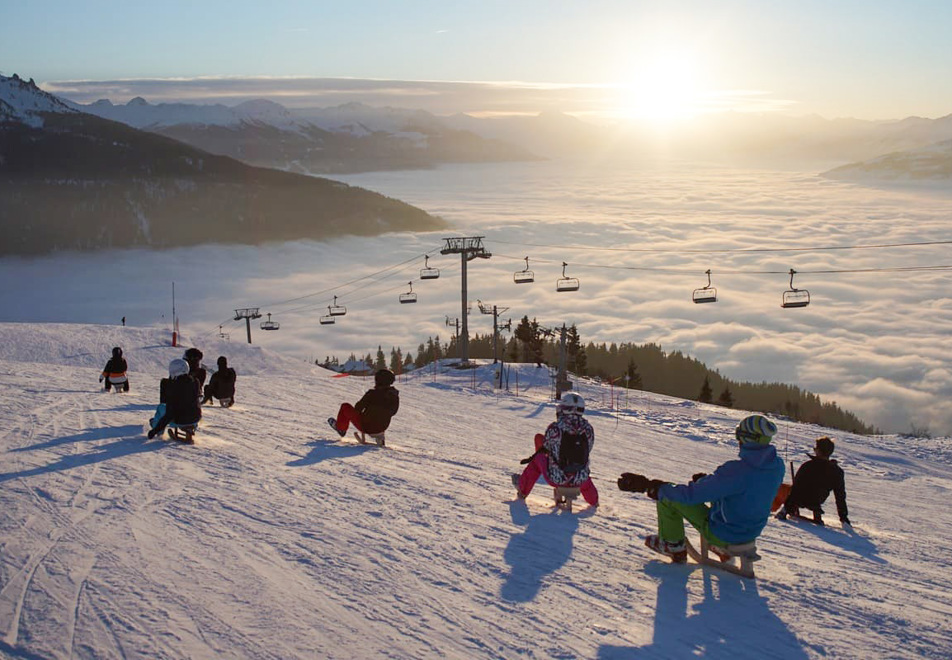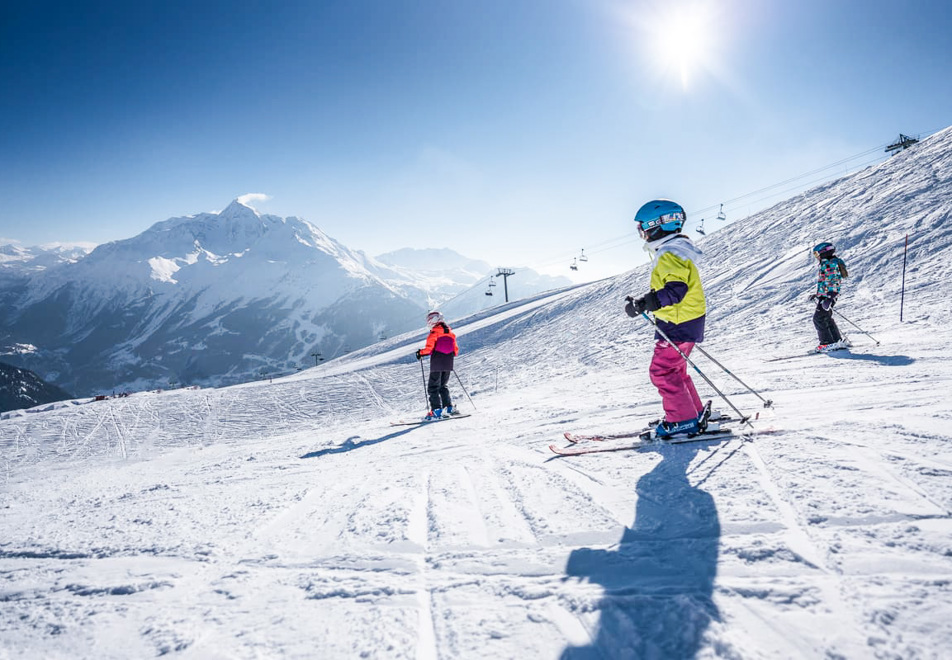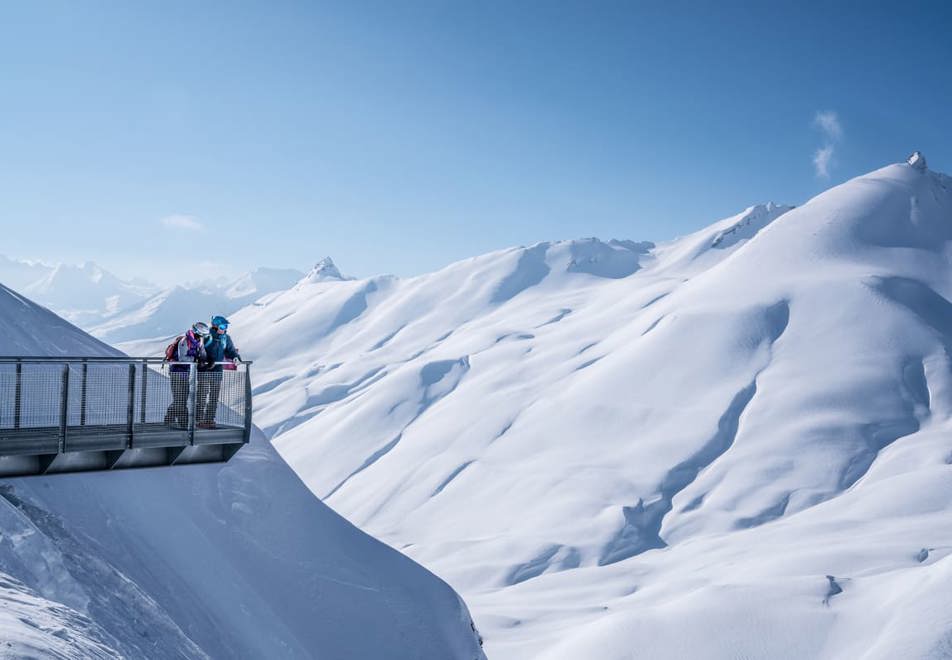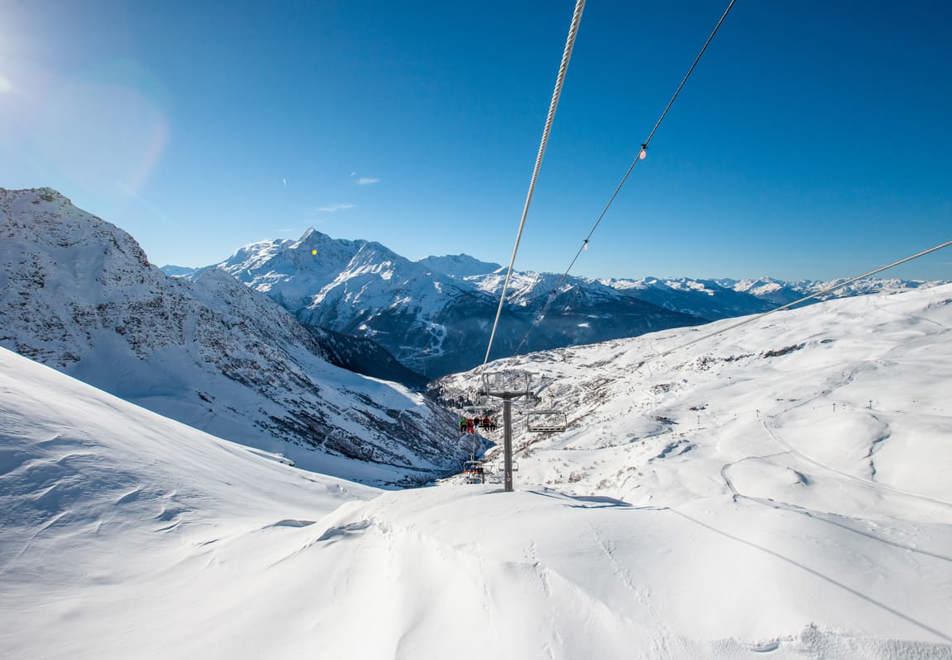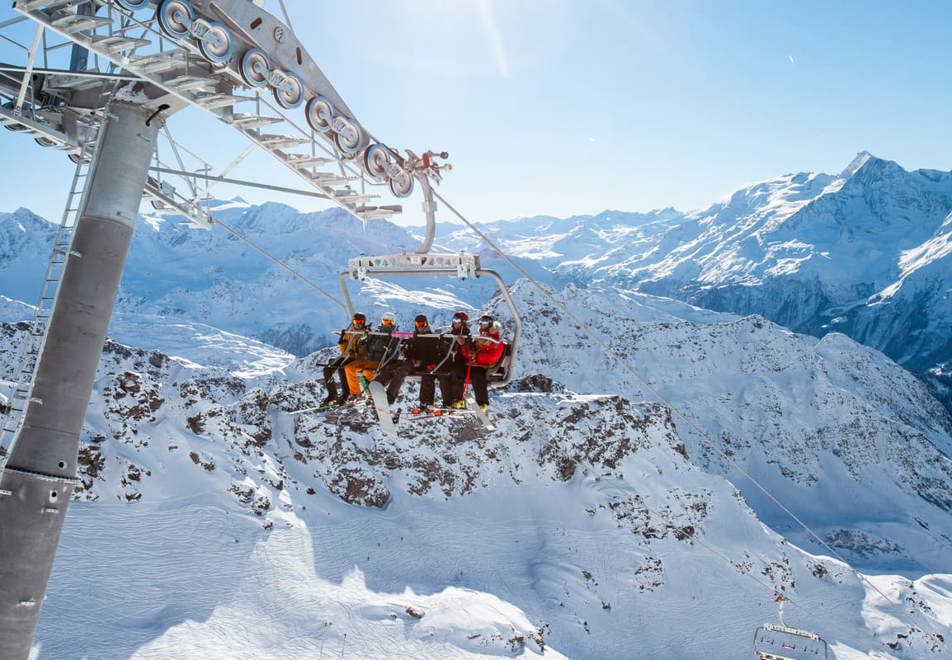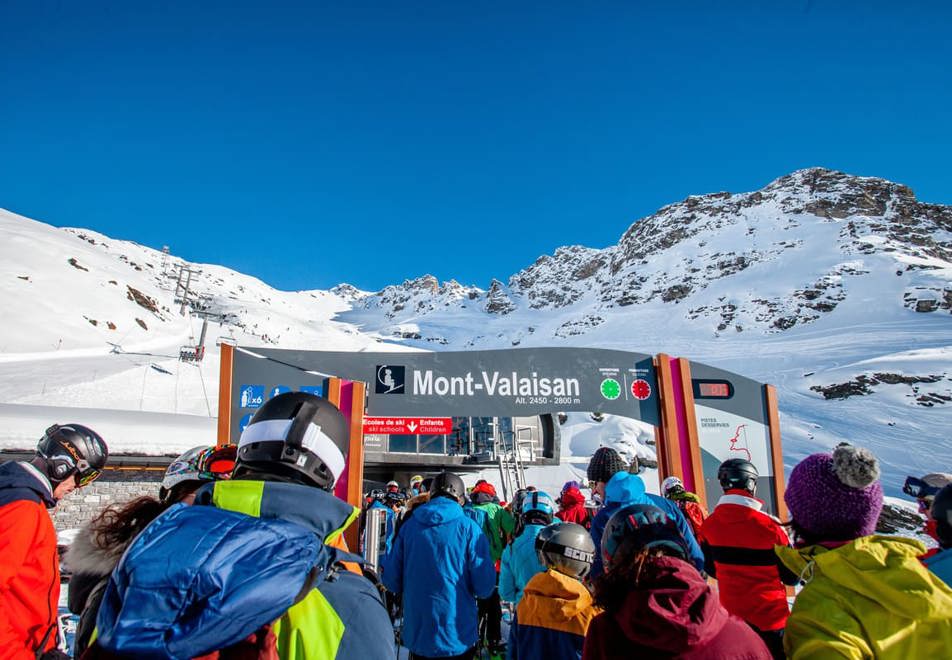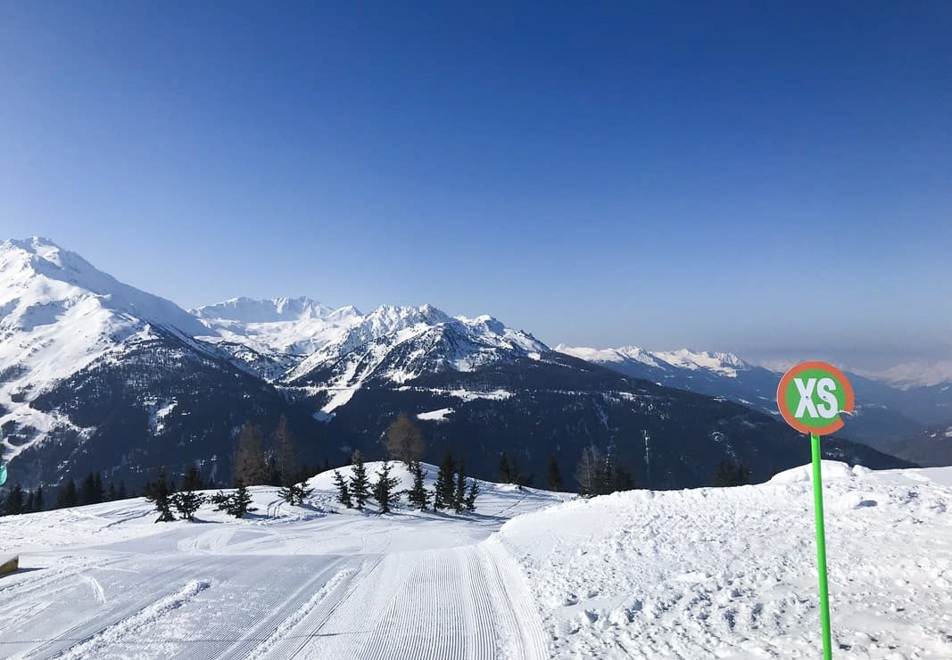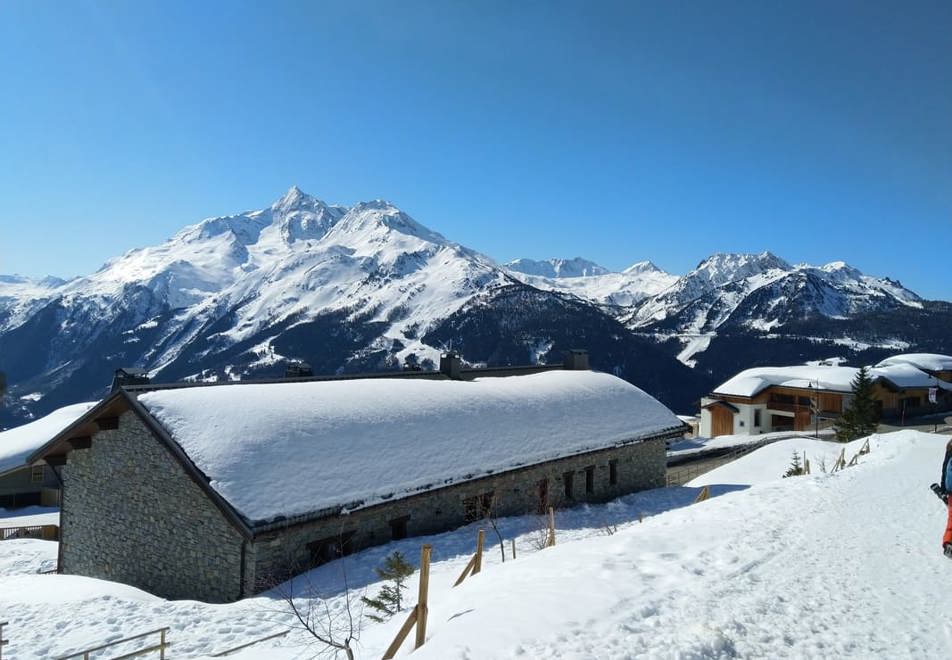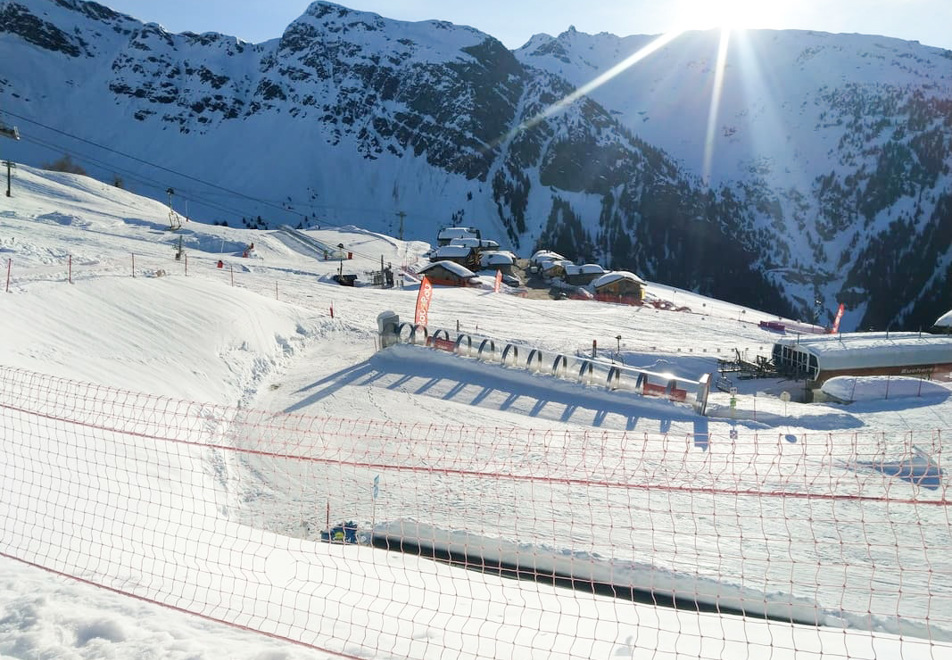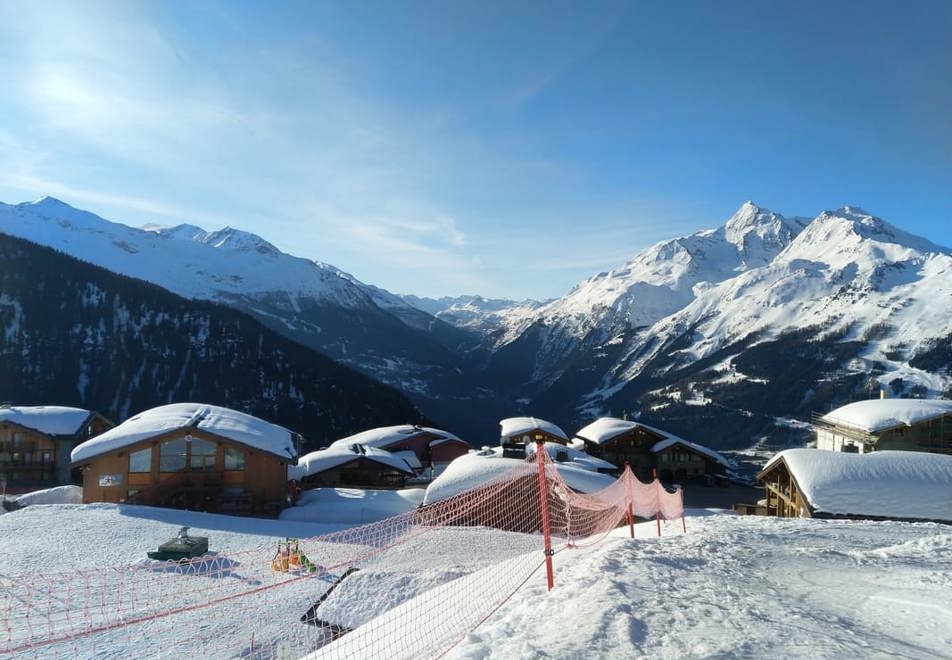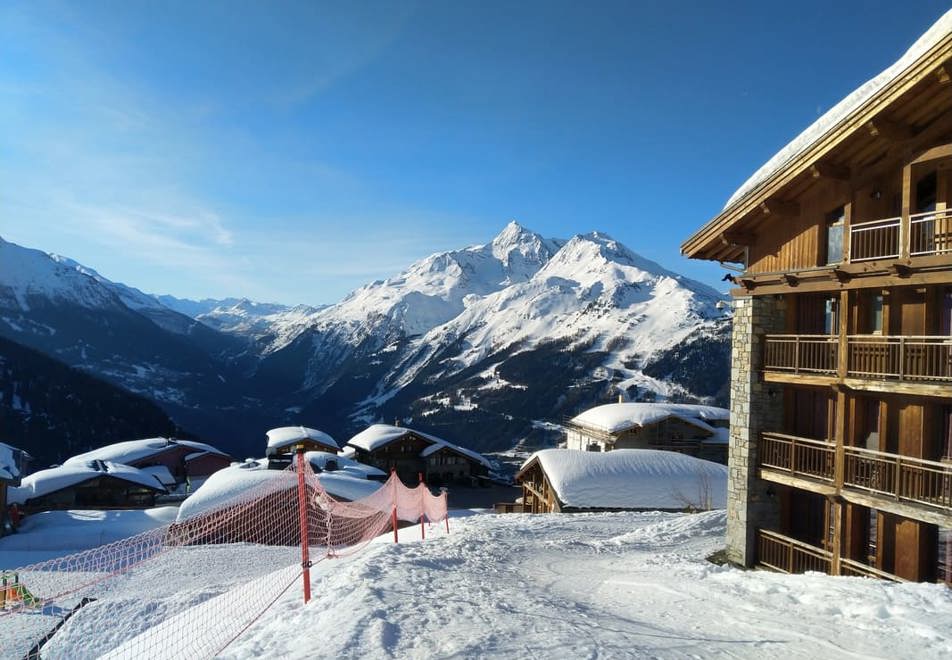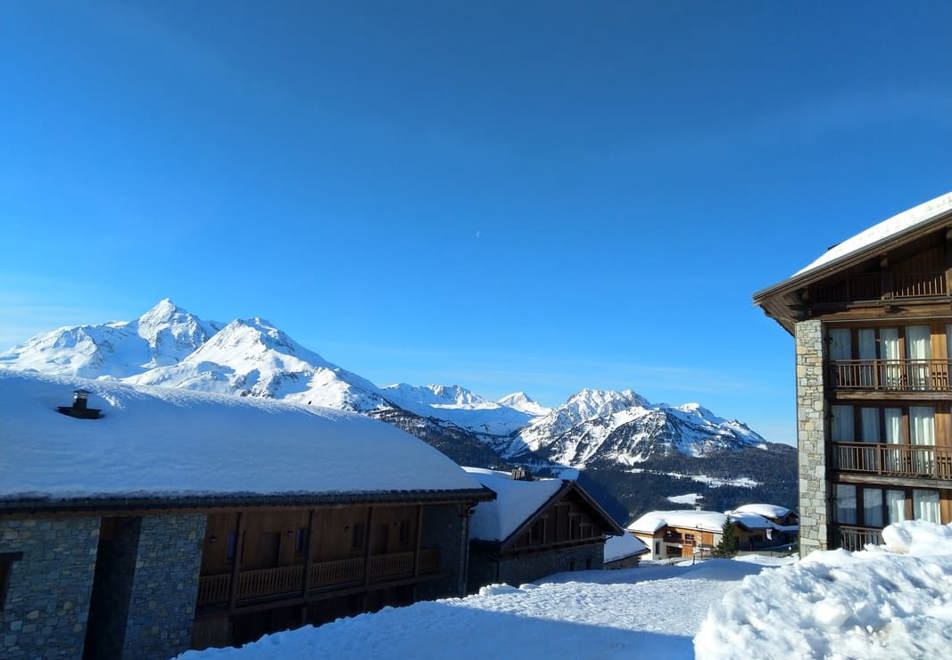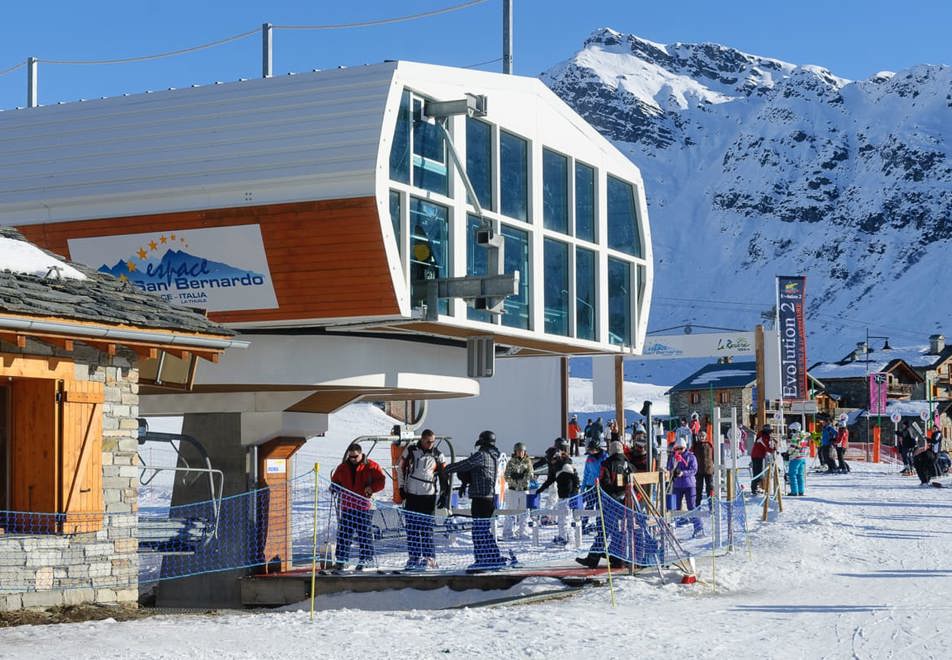 La Rosiere is a great choice for beginners and families in the heart of the Haute Tarentaise, on the Italian border. Some exciting recent new ski developments made it an even more popular choice...
Why
La Rosiere Ski Resort?
It's an

attractive and friendly resort 
Franco-Italian ski area
It's in a sunny setting with fantastic views
'Famille Plus' resort - good children's facilities and great for families

There are

good nursery slopes for beginners and excellent ski kindergartens
La Rosiere (Espace San Bernardo) Information
Ever since the installation (carried on the backs of workers) of the first ski lift (the Poletta) on 23rd December 1960 (celebrating 60 years in 2020), La Rosière has been evolving with one clear goal: to offer the best experience to its holidaymakers. The San Bernardo ski area has linked La Rosière with La Thuile (Italy) since 1984 - it's the only Franco-Italian ski area in the Northern Alps. 
La Rosiere is a friendly south-facing resort built in an attractive chalet-style in keeping with local architecture. On the snow fronts or from your accommodation, you will find yourself on the balcony of the Tarentaise, with a fully south-facing view spanning more than 180°. Enjoy the sunsets and the resourcing light.
La Rosiere is linked with La Thuile in Italy - it's the only Savoyard resort to offer an international ski area of 160km of marked pisted runs (Espace San Bernardo). La Rosiere is a very family-oriented purpose-designed resort with new additions being made every year.
During the winter of 2018, La Rosière-Espace San Bernardo area accumulated more than 11m of snow. Only a few kilometers as the crow flies from the Mont Blanc and the Col du Petit Saint-Bernard, the resort benefits from favourable weather conditions which guarantee an excellent snowfall from mid-December until mid-April and makes it one of the resorts with the highest snowfall in the Northern Alps.
La Rosiere sits high above Bourg St Maurice, facing Les Arcs across the Tarentaise Valley. La Rosiere is part of the commune of Montvalezan, comprising around 40 hamlets. The commune's 14 chapels are the jewels in the crown of its rich heritage. Today the resort revolves around two autonomous hubs: the centre of the resort and Les Eucherts village, each with its own shops, high-speed chairlift and ski-lesson meeting points, linked via a pathway through the forest.
In December 2018, La Rosiere opened the new Mont Valaisan sector. As well as its gentle pistes on the La Rosière side, since 2019 you can enjoy 5 new red pistes in the Mont Valaisan sector, which you can enjoy whilst gaining access to the ski area's new highest peak of 2800m, giving views of the Mont Blanc and the Mont Pourri. This new expansion completes the choice on offer for the more athletic skiers, on the north-facing Aoste Valley side.
Located on the French side of the ski area, to the right of the Redoute Ruinée Fort, this investment of 15 million euros created 5 new red pistes with 2 new person chairlifts: The Moulins and the Mont Valaisan. You can now discover a more technical ski area with more freeride possibilities.
La Rosiere vs Les Eucherts
The original village of La Rosiere turned 50 in 2011 but the most recent development has been in Les Eucherts, highlighted by high-calibre slope-side accommodation. Les Eucherts is a newly developed area of La Rosiere which sits to the East of the main village. The development of Les Eucherts incorporates some excellent shops and restaurants, the tourist office, an ice rink and bowling complex and a state-of-the-art nursery as well as ski-school facilities, all only a few metres apart. It's all extremely family-friendly so it's no surprise that the village has the highest official 'Famille Plus Montagne' award.
There is no need to take the car if you want to get from the centre of La Rosiere to Les Eucherts. Just take a short walk through the forest! The forest footpath is around one kilometre long and floodlit at night. It's the perfect place for a stroll, whatever time of the day or night.
Peak Retreats offers a range of La Rosiere accommodation options. All of La Rosiere's ski apartments have been hand-picked and are of a very high standard (3 & 4*), providing the ideal base for a La Rosiere ski holiday. 
History
An important trans-Alpine route linking Savoie to the Aosta Valley, the Roman road through the Petit Saint Bernard Pass was built in the late 1800s. Because of its strategic cross-border position, the Petit Saint Bernard Pass and the mountains surrounding it have been the setting for many events and battles, including the annexation of Savoy by France in 1860, and the attacks by the Italian army in 1940. The Espace San Bernardo still shows the scars of its past battles, and to this day symbolically links France, Italy and Europe via its slopes.
Interested in buying an apartment in La Rosiere? See our Buying in the Alps section.
Browse our selection of blogs on La Rosiere which include client reviews. 
Read the Where to Ski & Snowboard review of La Rosiere by Dave Watts.
La Rosiere ski area
La Rosière is the only resort in Savoie to boast an international ski area, thanks to its liaison with the Italian ski resort of La Thuile in the Aosta Valley. Thrill-seekers can try their hand at various different disciplines in the "Snowzone" (snowpark, snowcross, and boardercross), in the officially-recognized snowkite area on the Petit-Saint-Bernard pass, or even off the beaten track on a heli-skiing trip. Those looking for a more sedate outing can glide down the long slopes that wind down through the forest into La Thuile, overlooked by the magnificent Mont Blanc massif.
The south-facing resort has a high sunshine record and an excellent snow record (with north-facing slopes in Italy). If you have your own transport, you can ski in Les Arcs across the valley and its linked neighbour, La Plagne. You can also reach Sainte Foy by heading up the valley, and a little further still lie Tignes les Brevieres, Tignes 1800 and Val d'Isère. 
For Val d'Isere, see details with our sister company Ski Collection
Additional ski fact info, main ski info in resort facts box at top of page (21/22):
La Rosiere local area
19 lifts (9 chairlifts, 10 draglifts), 41 slopes:
Green slopes: 8
Blue slopes: 13
Red slopes: 15
Black slopes: 5
La Rosiere skiing info
Beginners
La Rosière is a good choice for beginners, thanks to its well-suited terrain and well-designed village base which means that your equipment rentals, the ski school and the nursery slopes are just a few steps from your apartment. Great if you have children! 
La Rosière's ski area has two free ski lifts open every day for beginners: Manessier drag lift, plus the Lutins magic carpet. The Lutins covered magic carpet, with its adjoining green slope at the bottom of the slopes in Les Eucherts, is the ideal place for youngsters wanting to make their first tentative turns in a safe environment. Both the lift and nursery slope are easily visible from the bottom of the slopes, which means parents can keep an eye on their children's progress on foot or on skis. Once they have mastered the green slope, they can progress on Dahu and Cabri green slopes.
Petit Saint Bernard adventure slope - with fun and educational features to tackle, the green slope through the forest has been transformed into a fun and educational playground for young (and not-so-young) skiers! Head up the Lièvre Blanc drag lift then follow the resort mascot, the Petit St Bernard dog, back down the slopes! Suitable for 1 star level.
Intermediates
Intermediates have a huge choice of blue and red pistes on both sides of the border that run out to the peaks of Le Belvedere and Chaz Dura. You get a real sense of travel as you enter Italy, perhaps stopping for a lunchtime pizza!
In December 2018, La Rosiere opened the new Mont Valaisan sector. As well as its gentle pistes on the La Rosière side, since 2019 you can enjoy 5 new red pistes in the Mont Valaisan sector, which you can enjoy whilst gaining access to the ski area's new highest peak of 2800m, giving views of the Mont Blanc and the Mont Pourri. This new expansion completes the choice on offer for the more athletic skiers, on the north-facing Aoste Valley side.
If you have a pint-sized freestyler in your clan, take them to the mini-snowpark which is specially designed for kids. Here, they can hone their tricks in safety on age-appropriate features.
Advanced, off-piste & ski touring
Despite being primarily a family ski destination, advanced skiers can still find plenty to entertain themselves here if they use a little creative thinking. Around 15% of the terrain is rated black with 14 runs to choose from in the Espace San Bernardo - ones including the 3.6km long Franco Berthod piste (which regularly welcomes stages of both the ski and telemark world cup) or Etagne, on the Mont Valaisan sector, which has a 74% gradient wall!
Off-piste areas can be found between the pistes and in the designated freeride area around the top of the Educets chairlift. More serious off-piste can be accessed just outside the lift network. There is also freeride opportunities in the new Mont Valasian sector.
There are 3 secure ski touring trails, all with free access:
Parcours de l'Hermine
Les Ecudets (Séez) La Rosière (+ 754m) open from 9am to 8pm
Parcours à Serge
Les Eucherts Roc Noir (+ 488m) open from 9am to 5pm
Parcours du Roc
La Rosière Centre Roc Noir (+ 483m) open from 9am to 5pm
La Rosiere mountain fun zones
La Rosiere snowpark
La Poletta Snowpark - specially designed with various different routes, allowing riders to tackle the obstacles that suit their level: green, blue or red. The snowpark can be accessed via the Poletta drag lift and boasts a sound system, snowpark attendant/shaper, funbox, rails, hip, jumps, handrails and tables (3 red, 3 blue, 3 green). The snowpark is 300 m long and has a 50m vertical slope.
Boardercross
The boardercross is located under Fort chairlift in a red-runs area. This area was designed to be an introduction to boardercross: banked corners, starting blocks and slalom doors (free entry to border cross). 
The Petit Saint-Bernard funcross
All the family can get together to experience this 1000m long fun piste.
La Rosiere nordic skiing
6km of marked and maintained pistes for skating enthusiasts, all free:
1 green piste of 500m
1 blue piste of 1500m
1 black piste (not defined) of 4000m
You can do 3 laps of the area all throughout the winter season from Dec-April. Nevertheless, opening conditions are dependent on sufficient snowfall.
La Rosiere ski hire & lift passes (pre-bookable)
Pre-book your 6 day+ La Rosiere ski hire and/or La Rosiere lift pass with Peak Retreats.
To download the ski extras form see 'Helpful links' further down the page. Please note that prices are for indication only. They will fluctuate based on Euro/£ exchange rate. Please call us for the latest prices.
Other lift passes are available to buy in the resort such as half or full-day passes (for those who only wish to ski the odd day) or one-use lift passes for pedestrians. Some resorts also offer specific beginner area passes and cross country passes.
La Rosiere beginner's lift pass grants access to the below ski lifts for 3 consecutive hours (payable in resort):
Clarines drag lifts
Dahu drag lift
Lièvre Blanc drag lift
Manessier drag lift (free to everyone, no pass needed)
Lutins magic carpet (free to everyone, no pass needed)
La Rosiere group ski school (pre-bookable)
Group lessons from 3 years to 13 years, in La Rosiere, with Peak Retreats. Children can learn to snowboard from 8 years+. We can also book ski + club/garderie for 3-12 years including lunch.
To download the ski extras form see 'Helpful links' further down the page. Please note that prices are for indication only. They will fluctuate based on Euro/£ exchange rate. Please call us for the latest prices.
La Rosiere private lessons (not pre-bookable)
Private lessons with an instructor can only be arranged directly with the ESF ski school. Peak Retreats cannot pre-book these. Private lessons are usually around €40-60 per hour (depending on resort, time of day and period) and becomes cheaper the more hours you take and the more people you have to share the hours with i.e with family members or friends. Some resorts insist on a minimum of 3 sessions to be booked at once.
Contact ESF La Rosiere for private lessons - 0033 4 79 06 81 26
---
La Rosiere childcare (not pre-bookable)
Childcare from 18 months-12 years (non-skiers)
La Rosiere has acquired the Famille Plus label for its childcare facilities. Please view here for more information on the Famille Plus label.
If you are after non-skiing childcare for 18 months-12 years, Les Galopins club will cater for your needs. Open Sunday to Friday, 8.45am-5.15pm. 
The Baby-Club "Les Galopins" has two centres in La Rosière Centre and Les Eucherts. The Galopins Club in La Rosiere centre caters for children from 18 months old and Les Eucherts caters for children from 3 years old. The fully-trained and qualified staff at Les Galopins offer educational activities both indoors and outdoors, from Sunday to Friday on a half-day (with or without lunch) or full-day (lunch included) basis. 
Please contact Les Galopins club direct as we cannot pre-book this kids club - 0033 4 79 06 89 67.
It is advisable to book before you go and in good time as spaces get filled quickly, especially in Peak times. A childhood vaccination record will be needed. 
---
Babysitters (not pre-bookable)
A list of babysitters is available from the tourist office.
Top snow activities to experience in La Rosiere
Please note Peak Retreats do not book any activities and most activities are payable therefore the below is just for information. More detailed information and how to book can be found on the tourist office website (https://www.larosiere.net/en/).
Sledging area in La Rosiere centre
2 sledge areas are there to be enjoyed during the day or after your skiing. Direct access from the snowfront, toward the Eucherts sledging area (for experienced users) located next to the Dahu ski lift. Les Ecureuils sledging area (for beginners) is located in La Rosière centre, next to Les Galopins Kids' Club.
La Rosiere mountain coaster
Embark on a 700-metre downhill circuit of single-rail sledge composed of slope breaks, a footbridge, a spin, at a speed of up to 45km/h. The ascent is by sledge, through the woods.  For children between 95cm and 125cm, mandatory accompaniment of an adult. 
La Rosiere snake gliss
Link the special sledges together to make a train steered by an ESF instructor, then slide down La Rosière's slopes for an après-ski thrill! Participants must have a valid lift pass. 8 years+. Helmet obligatory. 
La Rosiere snowshoeing – Petit Trappeur trail
With a professional guide or just with your family or friends, the Petit Trappeur trail is a great way for you and your children to take your first steps on snowshoes in safety.
La Rosiere heli-skiing
La Rosière is one of the last remaining French resorts to offer heli-skiing with ESF, they are the only ski school in the resort to have 2 fully qualified high mountain guides in their team. 
First tracks VIP
1.5 hours of special bonus skiing before the opening of the ski area between 7.30am and 9am '' For those early risers '' Between 7.30 & 9am the slopes are reserved just for you. Join La Rosière's ski patrollers & resort managers who will share with you their experiences and knowledge of the mountain, to experience the privilege of enjoying the freshly groomed slopes before everyone else. A whole 1.30 hours before the lifts even open. At 9am you will enjoy a hearty breakfast on the slopes at the l'Antigel
restaurant.
Top activities to experience in La Rosiere
Please note Peak Retreats do not book any activities and most activities are payable therefore the below is just for information. More detailed information and how to book can be found on the tourist office website (https://www.larosiere.net/en/).
La Rosiere indoor ice rink
360m2 indoor ice rink, ice hockey match on a Wednesday evening. Located in Les Eucherts, for ages 4+.
La Rosiere market
A market is held every Thursday in the Rosière Centre car park. 
La Rosiere climbing wall
Come and have a go on La Rosière's climbing wall! It boasts 5 anchors, two of which are equipped with an auto-belay device, and there are 15 different routes to try. Minimum age: 7 years.
Permanent running course
Discover this dedicated loop of about 5km, to run in complete safety. Developed and maintained by their trail ambassadors, Arthur Joyeux-Bouillon and Fabien Antolinos, it is equipped with reflective panels.
La Rosiere bowling 
Terrace at the foot of the slopes (you can ski to the door!) in Place des Eucherts. From ages 4+.
La Rosiere paragliding
Discover the freedom and tranquillity of flying whilst witnessing the true magnificence of the mountains. Take off from La Rosière and land in Les Ecudets. Suitable for both skiers and pedestrians. 
La Rosiere walking
Explore the forest, the resort or the ski domain via a free 11km network marked and well-maintained trails. Take the shortcut through the forest to Les Eucherts! This pedestrian path, about a kilometre in length, is easy going for everyone and a special plus is that it is well-lit at night too.
3 chairlifts are available to walkers (Ecudets, Roches Noires Express and Eucherts Express).
Savoyard evening at the Yurt 
Leave from the resort for a nighttime of snowshoeing or sledging under the moonlit, followed by a magical dinner in a Mongolian Yurt at the Wilderness Camp of Le Mousselard. 
La Rosiere news & events
What's new for 2021/22 season:
Mont Valaisan freeride area - this off-piste playground has always been a favourite with powder junkies, but it was previously only accessible on skins. Now, competent skiers can simply hop on the two new chairlifts to get to the top of Mont Valaisan and explore this unmarked terrain. Orientation: South-facing. Surface area: approx. 24 hectares (60 acres). Access: From the top of Mont-Valaisan chairlift. Recommended equipment: DVA - Shovel - Prob
This winter, discover golf on snow - brand new educational and playful approach, all in ski boots at 2000m altitude! The activity is open to all, from 3 to 99 years old.
Events taking place in the 2021/22 season:
Magical Christmas 20th - 25th December 2021 - a magical Christmas. Discover the magic of Christmas in a winter wonderland, in the heart of La Rosière's Forest.
Safety Shred Days 4th - 9th January 2022 - organised by pro rider Victor Daviet, Safety Shred Days will take place in La Rosière from 8 to 16 January. Participants will learn how to search for a companion after an avalanche, with professional rescuers from the French ANENA (the national agency for the study of the snow and avalanches) and famous snowboarders. After the workshop, it's time for some fun on a banked slalom. During the same week, visitors can watch the Freeride Week by Evolution 2 (from 9 to 15 January), where the best freeriders compete. 
Trail Blanc 4th February 2022 - with a departure at sunset you can enjoy a magical atmosphere in the mountains. Switch on your headlamp and run at full speed on the snow-covered paths of the area. 
La Balade du Roc Noir 15th February 2022 - La Balade du Roc Noir is a night-time ski touring race organized by the La Rosière Tourist Office in partnership with the HTMS association, the ESF and the Rosière ski area.
Carnival 1st March 2022 - discover the joys of Carnival de la Rosière. 
Easter Egg Hunt 18th April 2022 - self-guided egg hunt in the form of a treasure map. Go to the Tourist Office to collect your instruction booklet and your reward.
La Rosiere après-ski, restaurants & bars
The après ski is reasonably quiet in La Rosiere with 30 restaurants and snack bars, some offering a takeaway service. You will find various altitude restaurants to have lunch or stop for a drink to admire the views. For something different, don't miss watching the local ice hockey team play on Wednesday evenings.
For livelier après ski head to Val d'Isere, Tignes and Les Arcs which are just a short drive away. 
Why not try the 'Village Igloo' bar. Discover a giant igloo of 130m2, have a drink at the Ice Bar or lunch. To get to Igloo Village, take the chairlift plan du repos (ski or pedestrian).
---
La Rosiere amenities
La Rosiere is served by a range of amenities including grocery shops like Carrefour and Sherpa (usually open from 8am-8pm), bakeries, butchers, newsagents, gift shops etc. You can also find a doctor's surgery, post office, bank/cashpoint, pharmacy and laundrette.
Getting to La Rosiere, France
By road
Distance from Calais to La Rosiere 610 miles, approximately 9hrs 15 mins. Motorway A26 Reims, Dijon A6 Maçon A43/A430 Albertville. Main road N90 Bourg Saint Maurice and follow signs for La Rosiere.  NOTE: The Petit-Saint-Bernard pass is closed in winter! Listen to Autoroute FM (107.7 FM) for traffic news in English. A self-service service station is open 24/7 at the resort entrance.
By rail & air
Take the Eurostar from London St Pancras (or Ashford, Kent). See our train services page for more information as we can pre-book the trains for you. The nearest train station to La Rosiere is roughly 10 miles away in Bourg St Maurice.
4 international airports are nearby, see our flying page for information on airlines. We don't book flights, we invite you to do your own research.

Chambery Savoie Mont Blanc Airport to La Rosiere is roughly 82 miles, approximately 1hr 45 mins
Lyon-Saint Exupery Airport to La Rosiere is roughly 130 miles, approximately 2hrs 30 mins
Geneva Airport to La Rosiere is roughly 131 miles, approximately 2hrs 40 mins
Grenoble Alpes Isere Airport to La Rosiere is roughly 127 miles, approximately 2hrs 30 mins
Private taxi transfers & car hire 
Private taxi transfers and car hire from airports and train stations are pre-bookable with Peak Retreats. See our airport & station transfers or car hire page for more information.
Bus transfers
Altibus/Bens Bus/Snow bus (and the likes of) offer shared bus transfers from some French/Swiss airports and SNCF train stations to ski resorts. We don't book these (or have any affiliation with them), we invite you to do your own research.
Resort shuttle bus
Free shuttle buses run throughout the day linking the different areas of the resort, approx every 15 mins.
---
La Rosiere opening dates