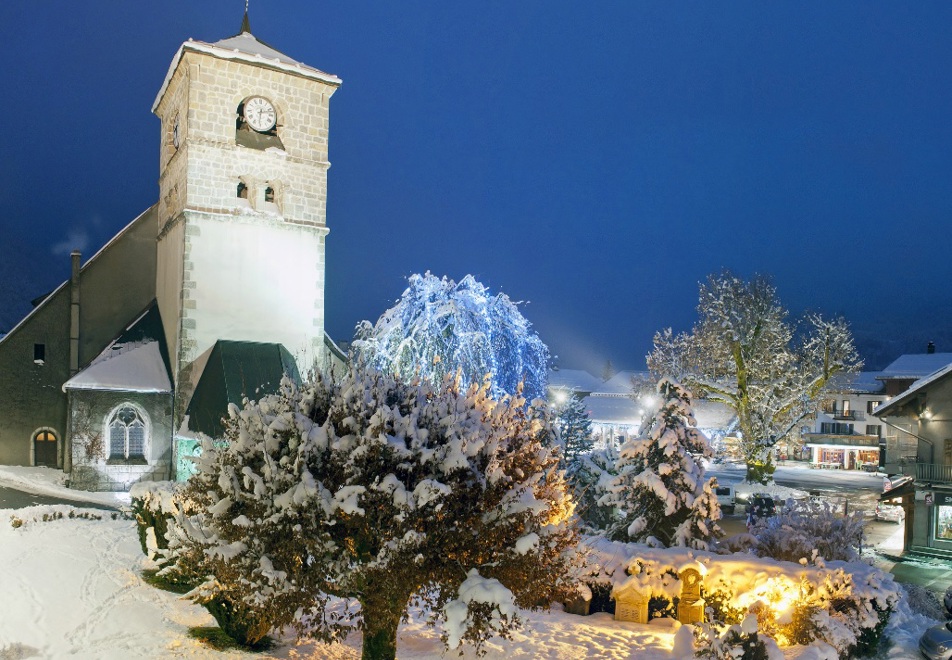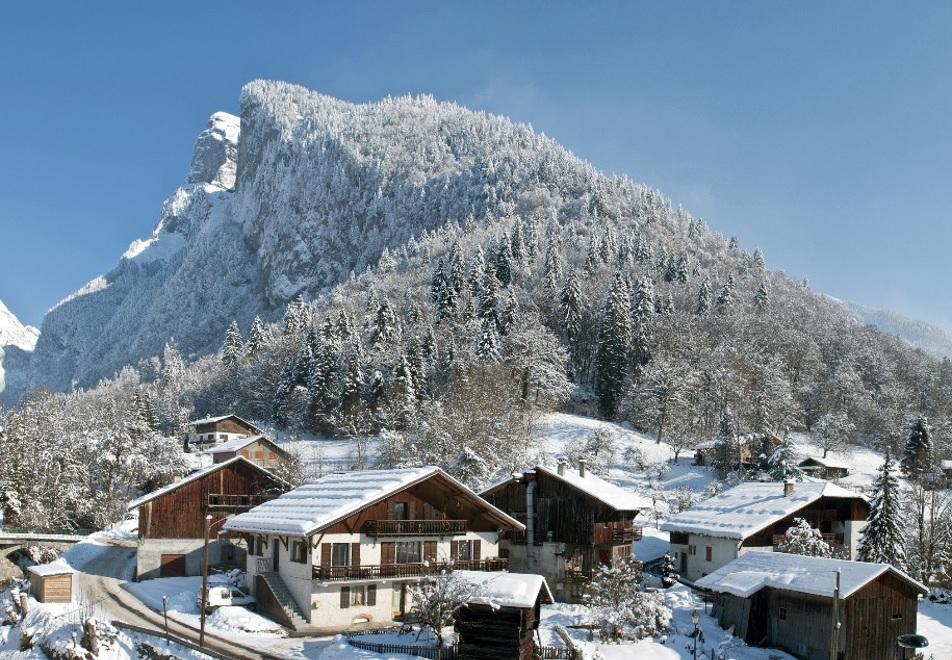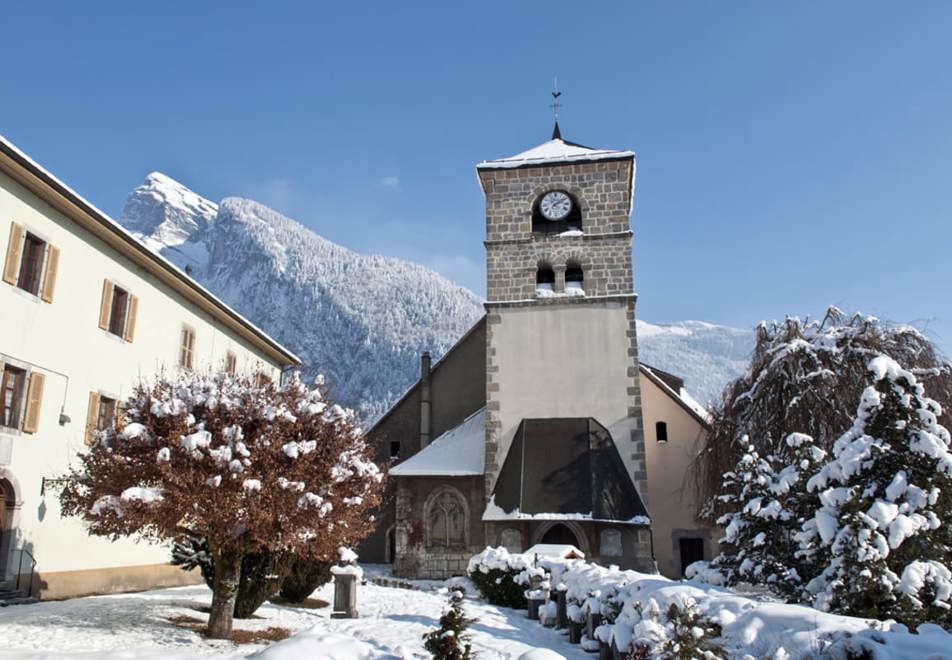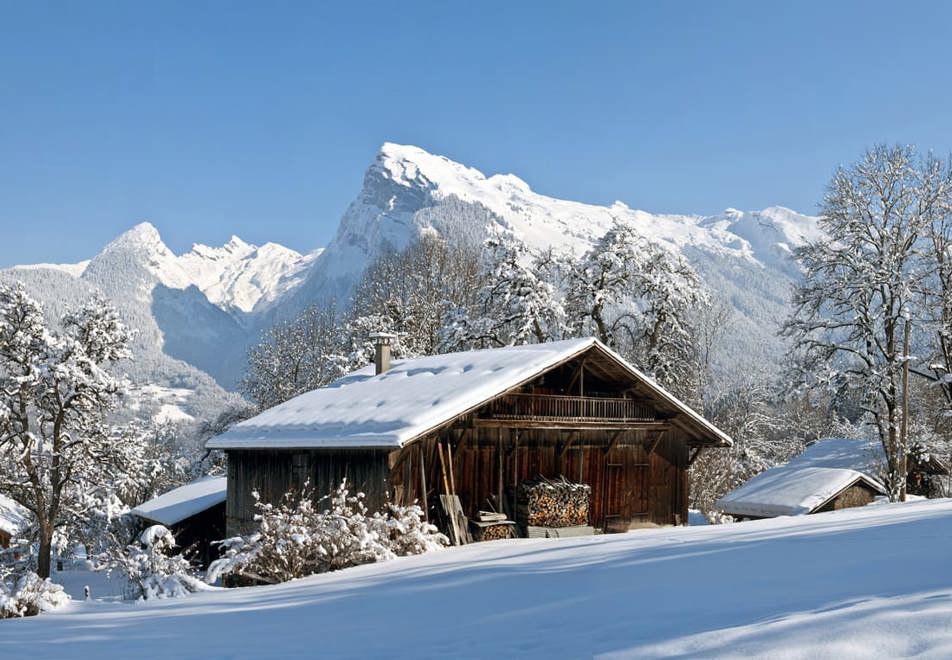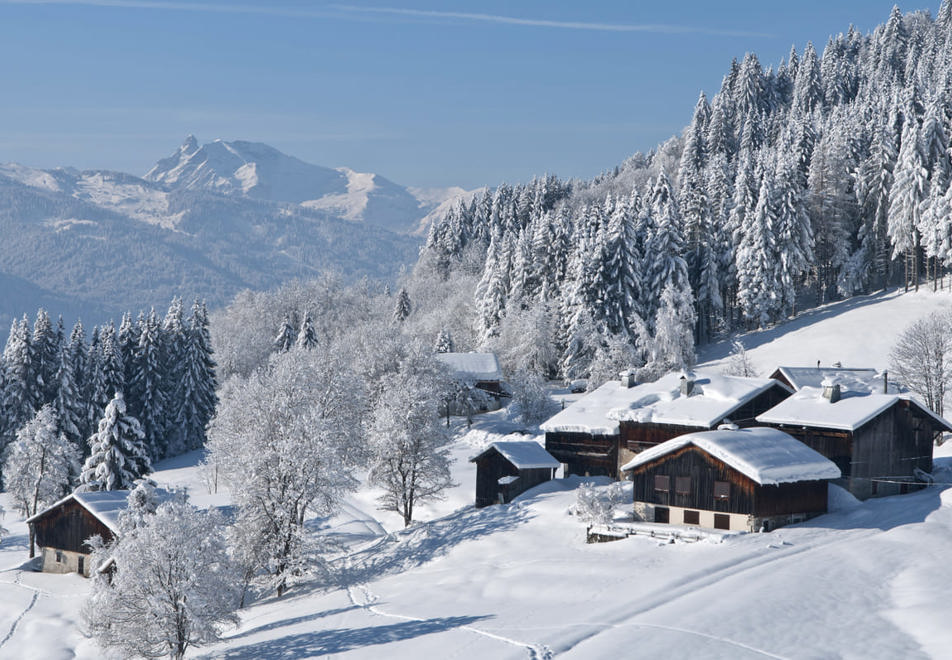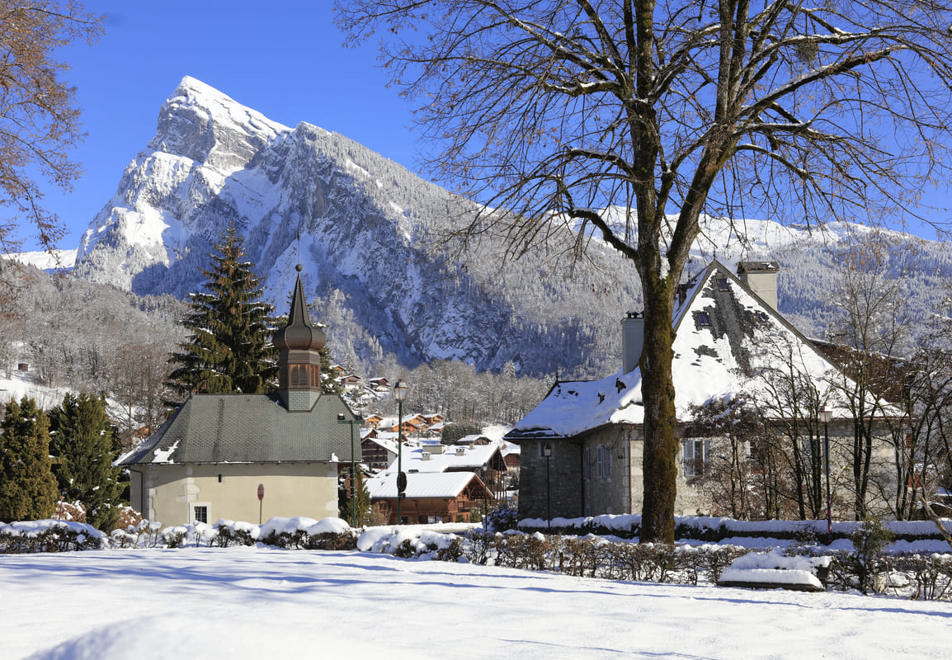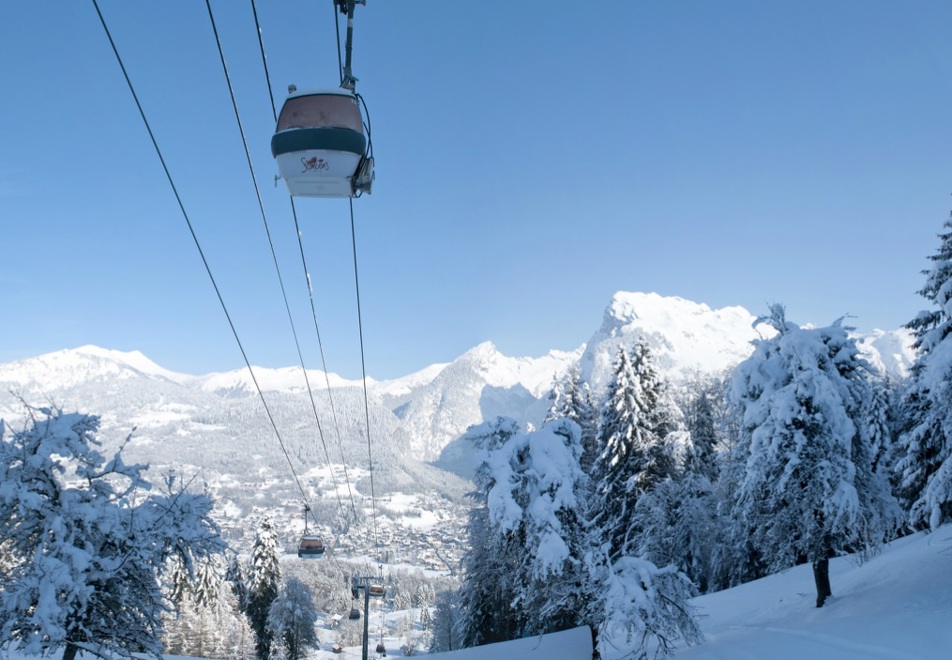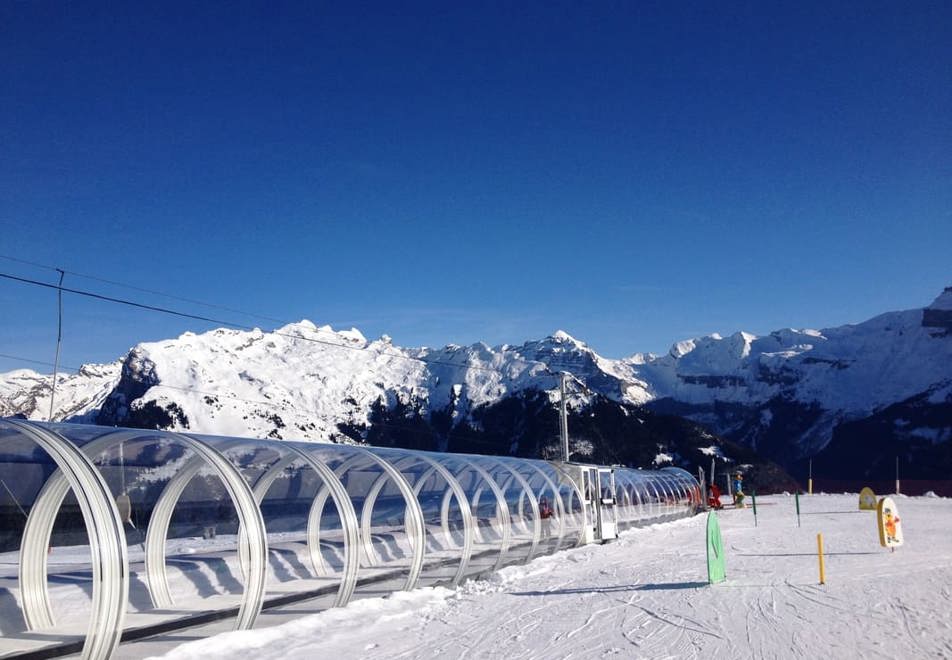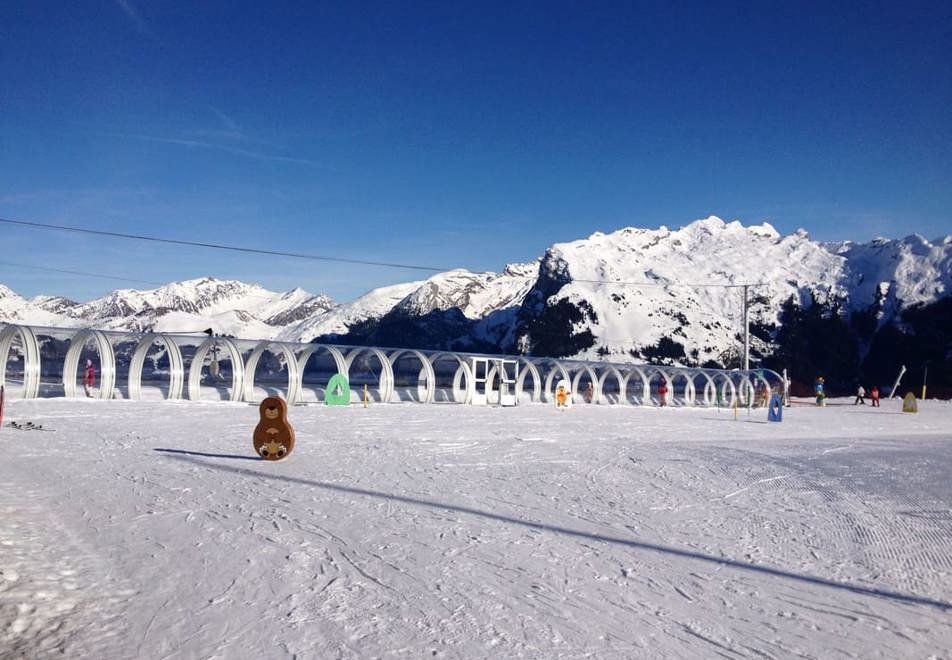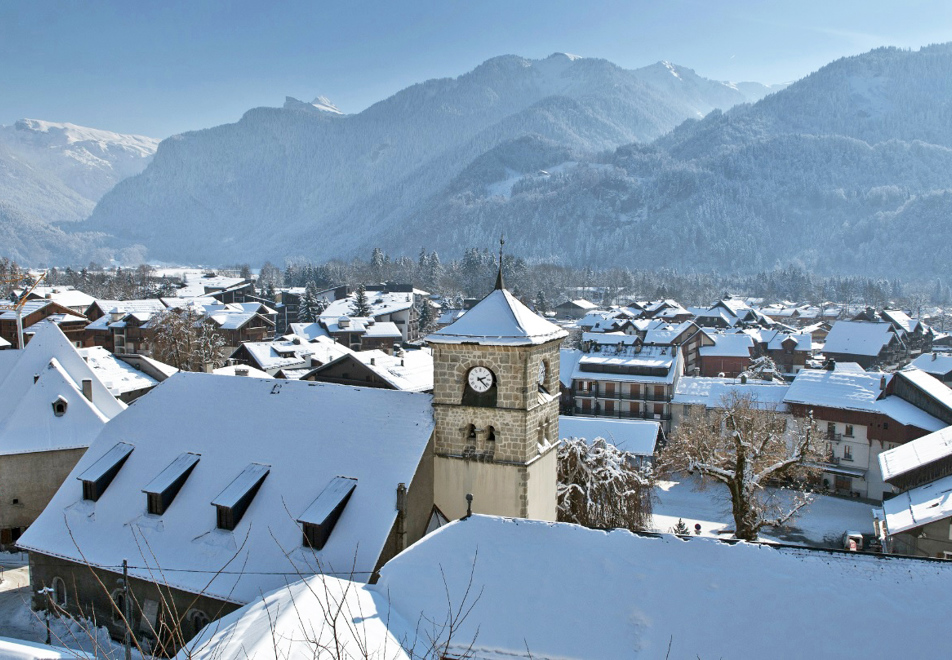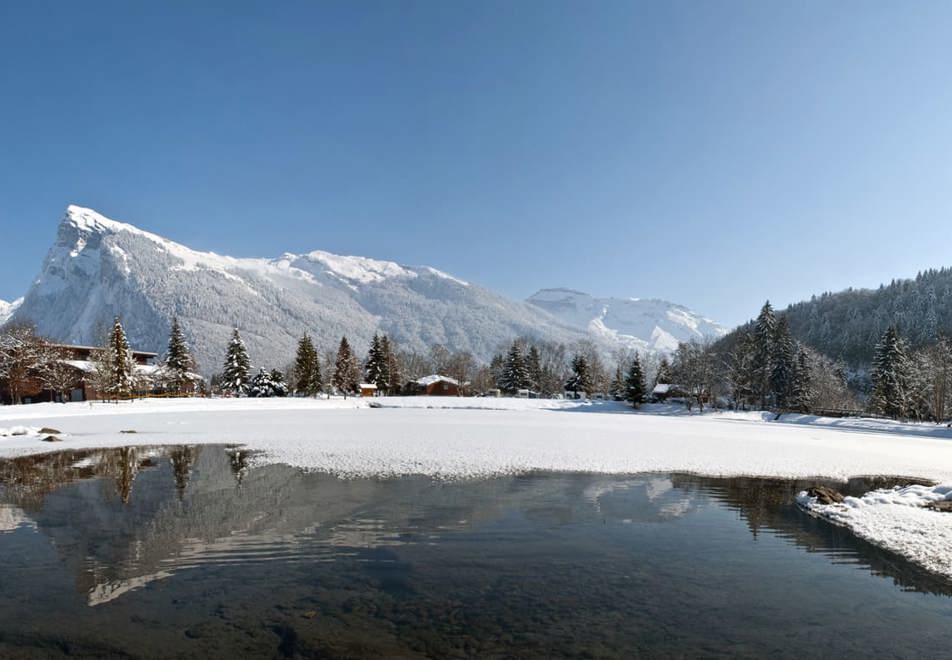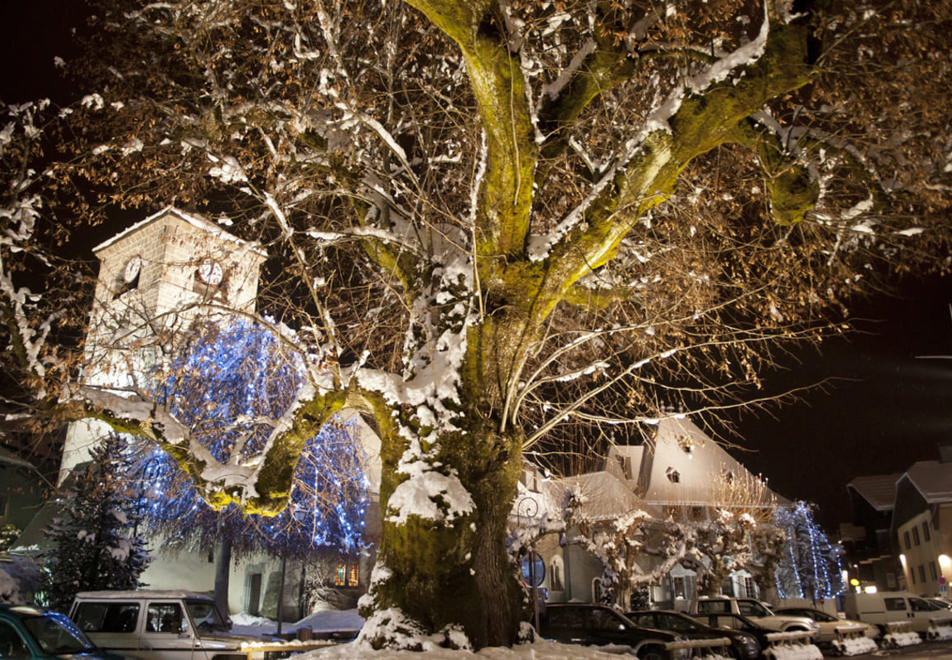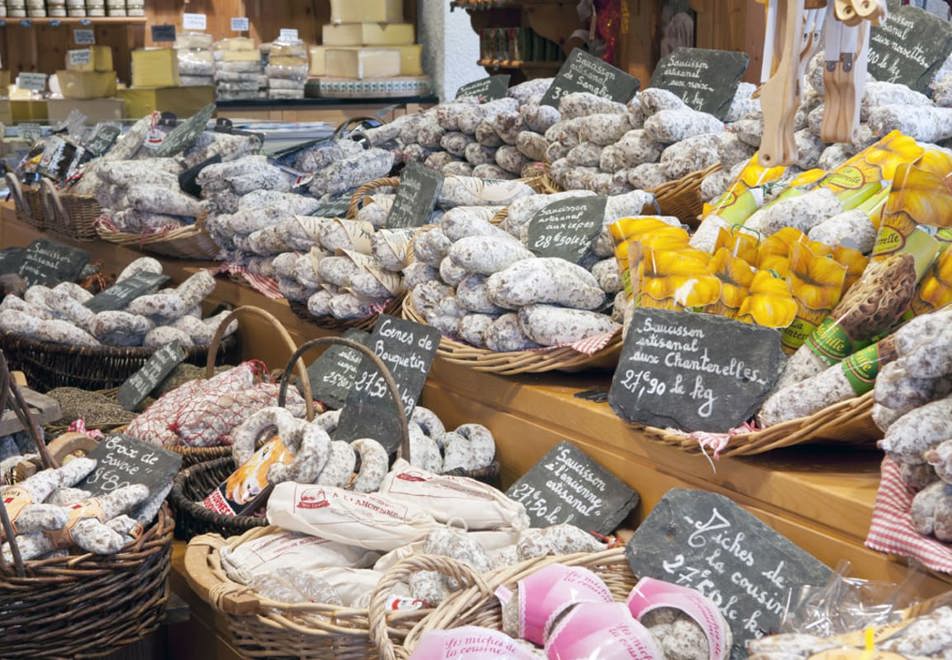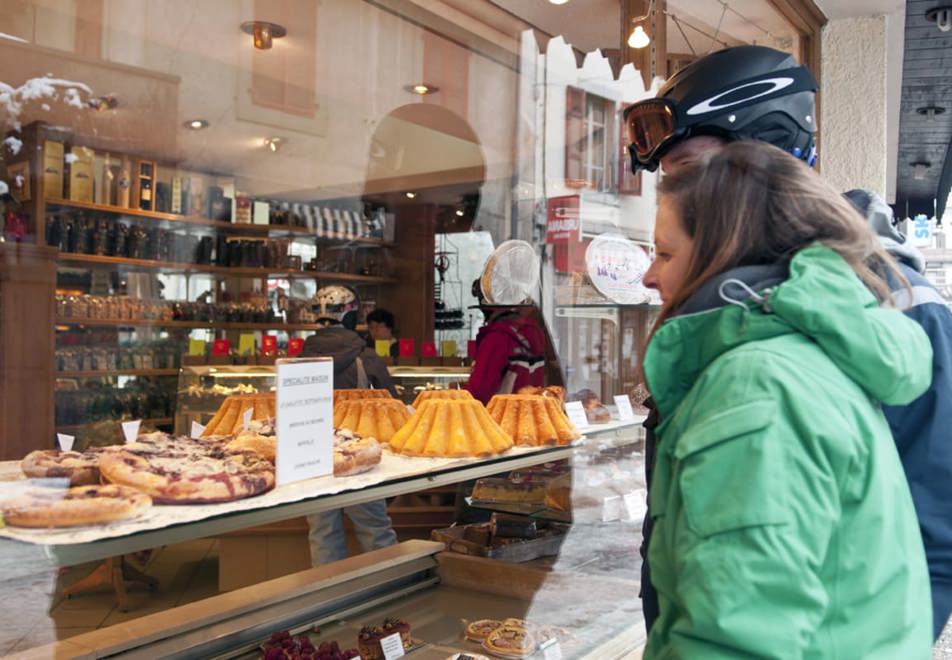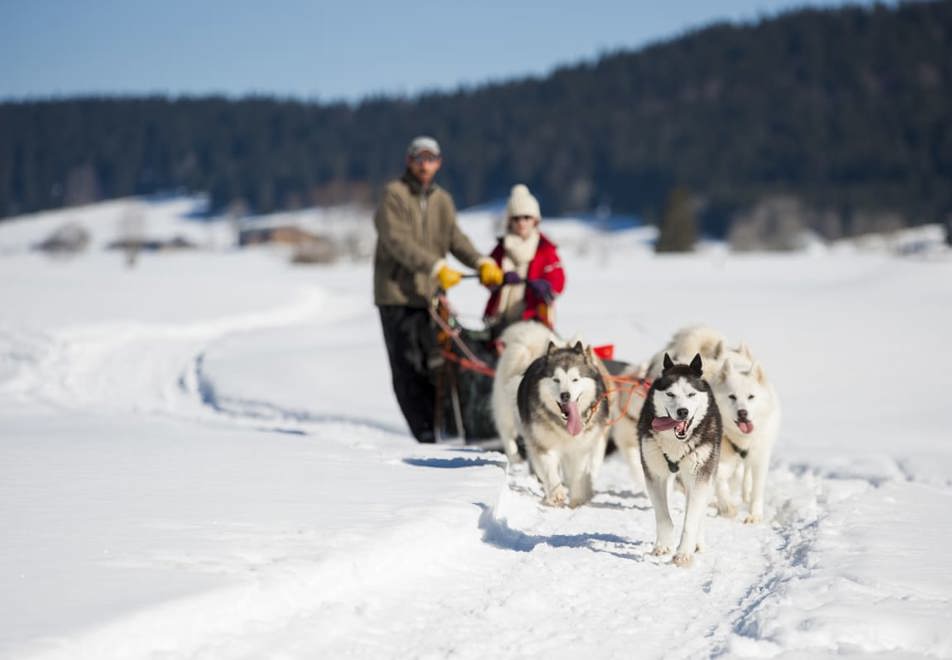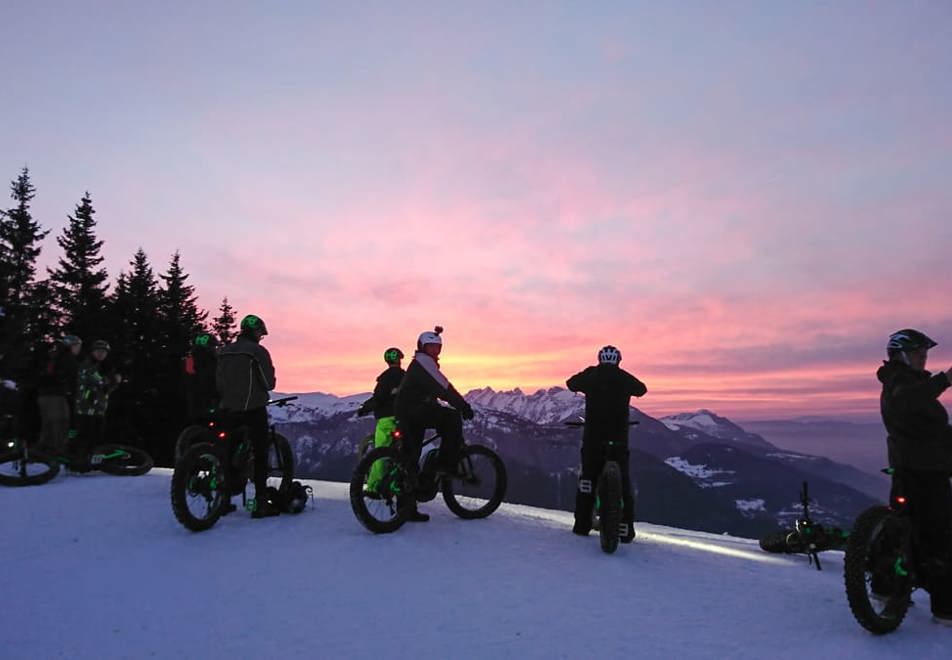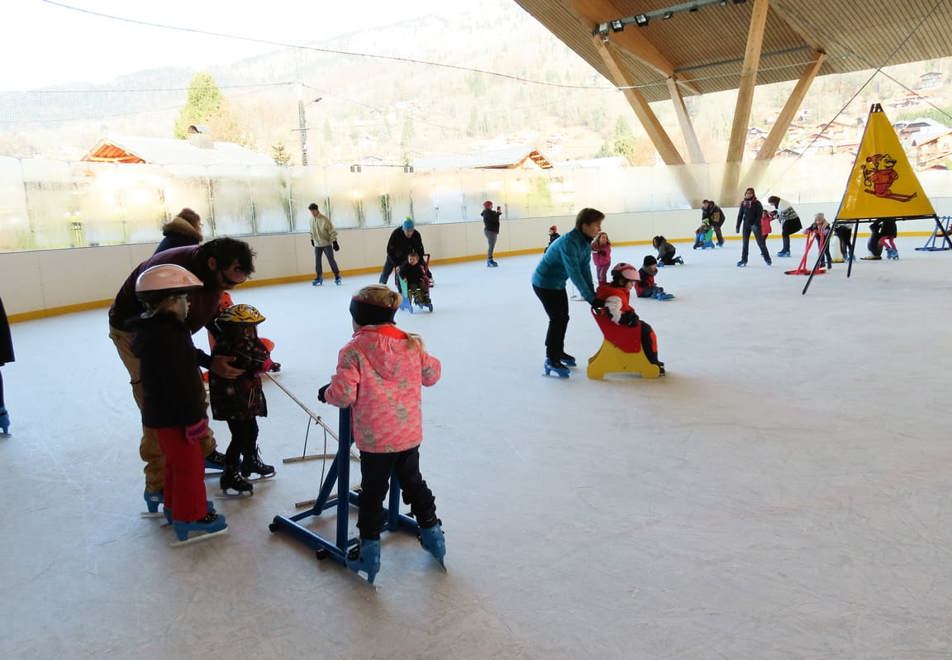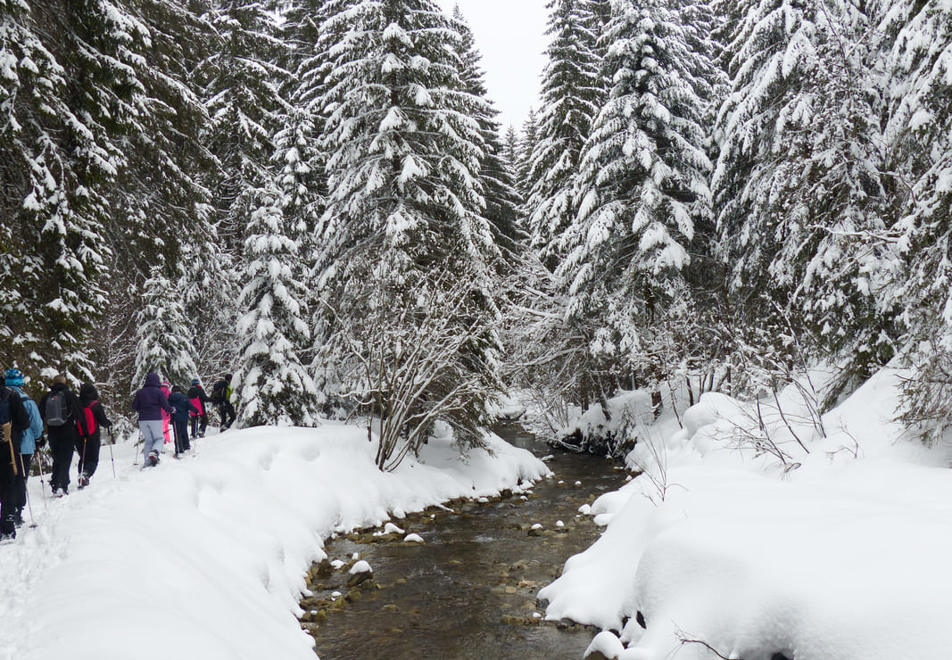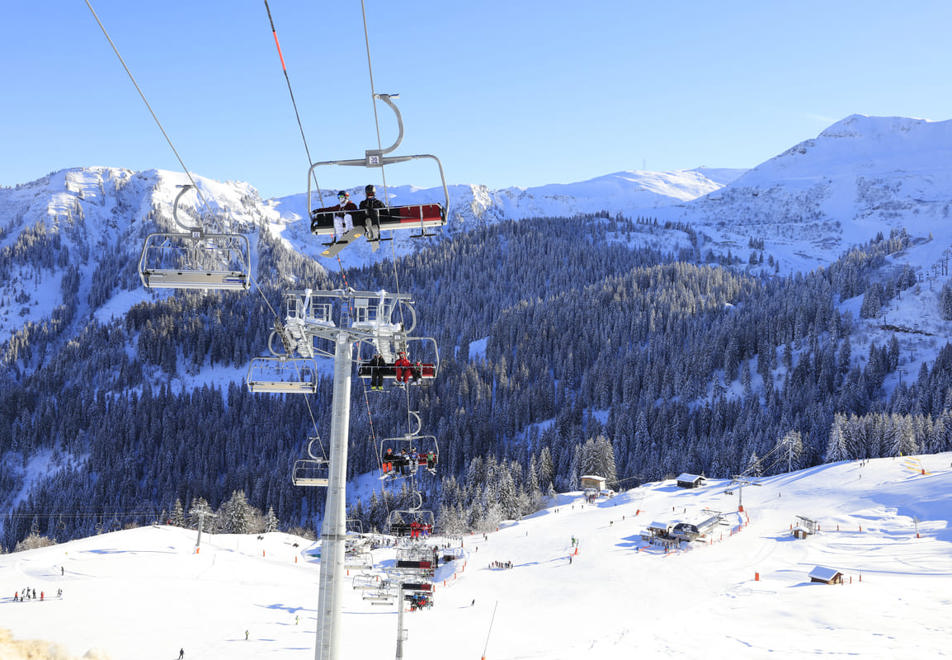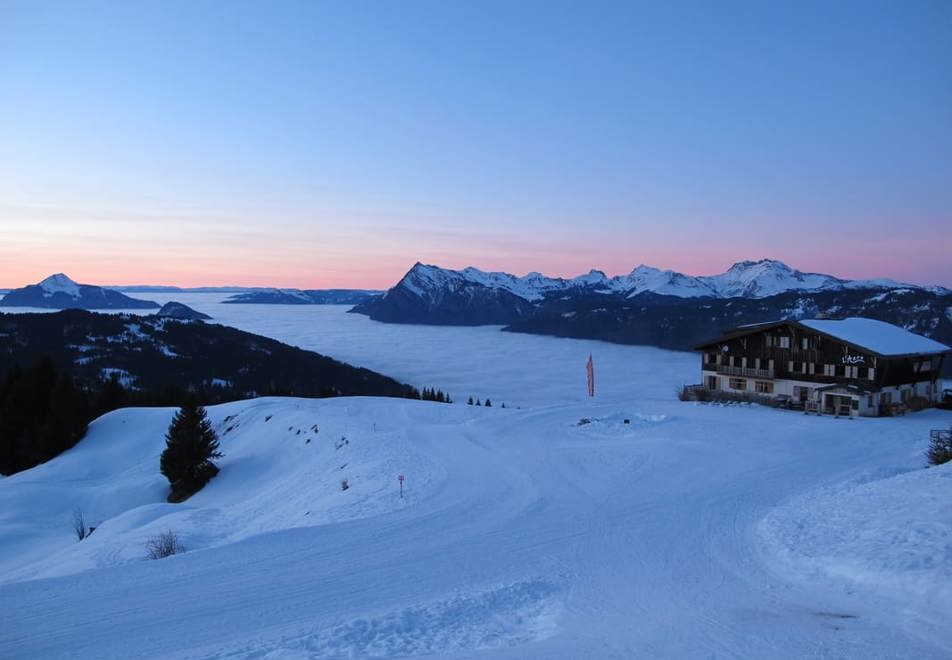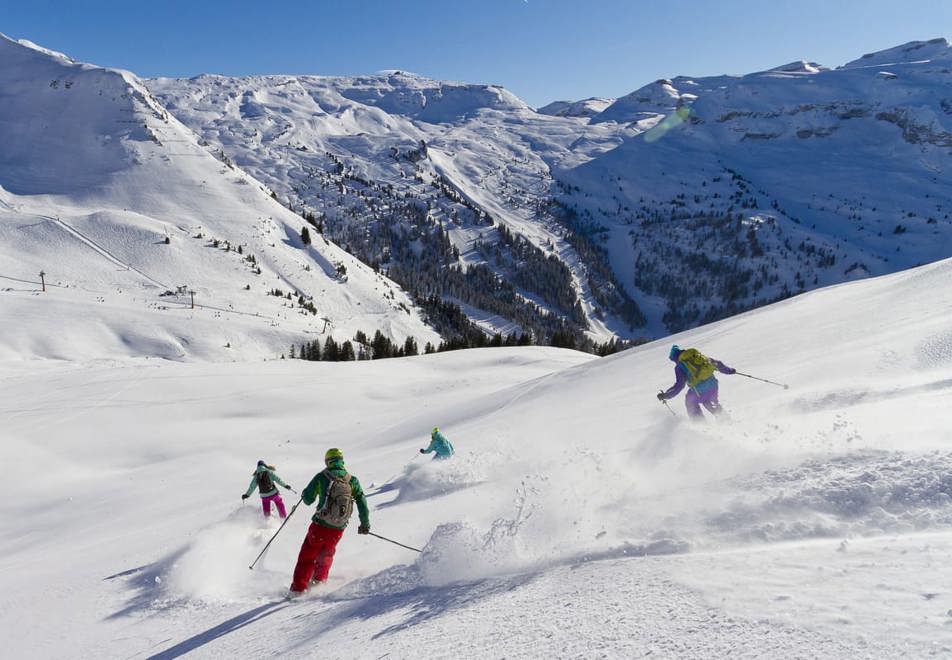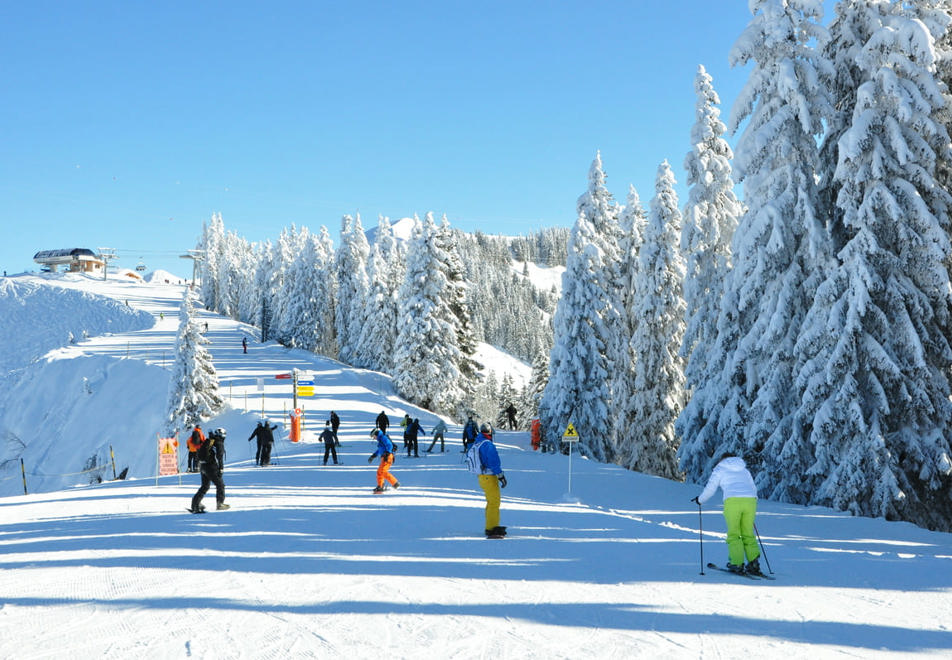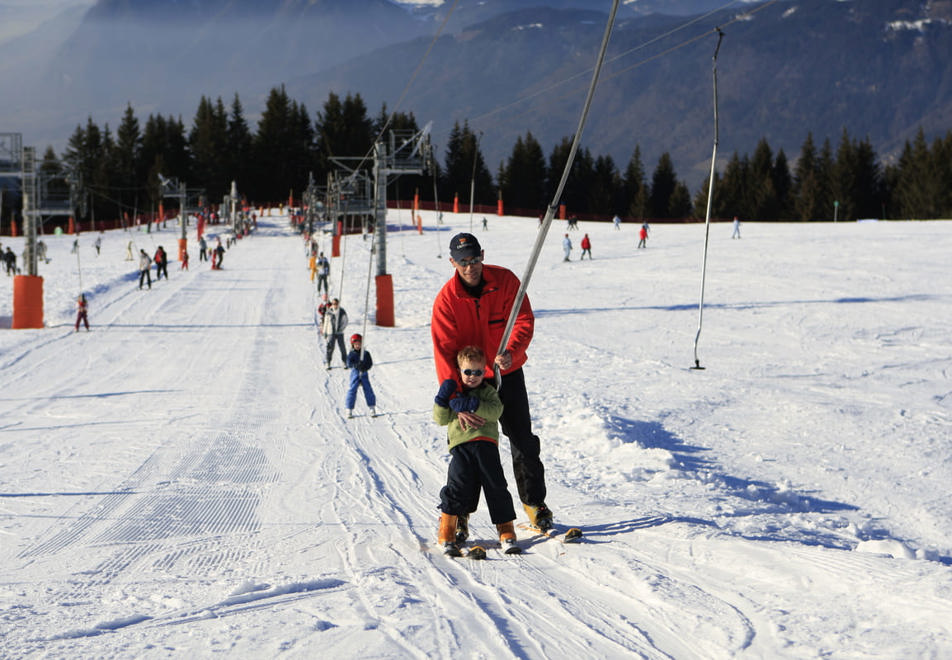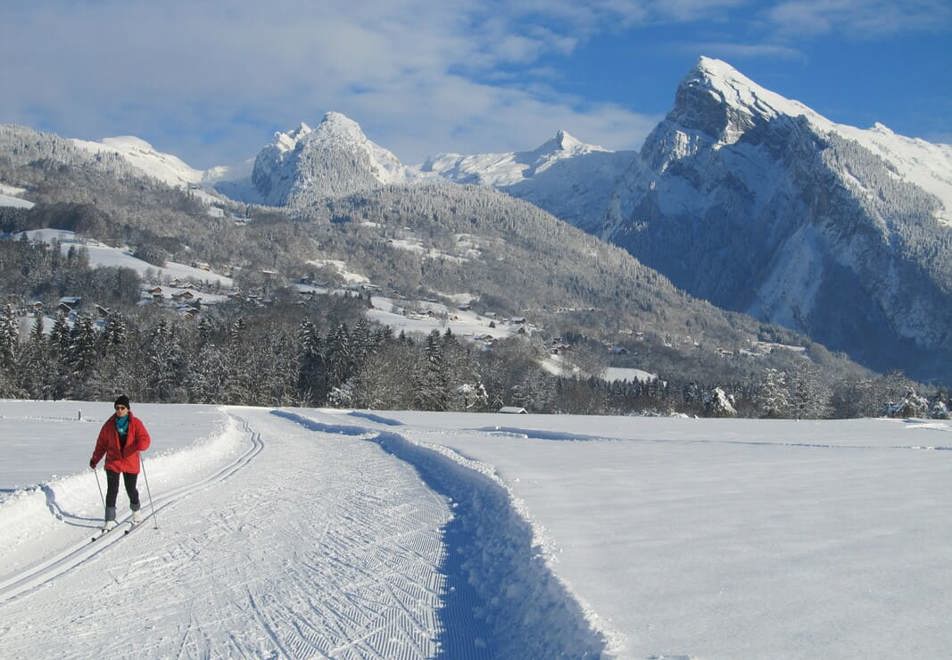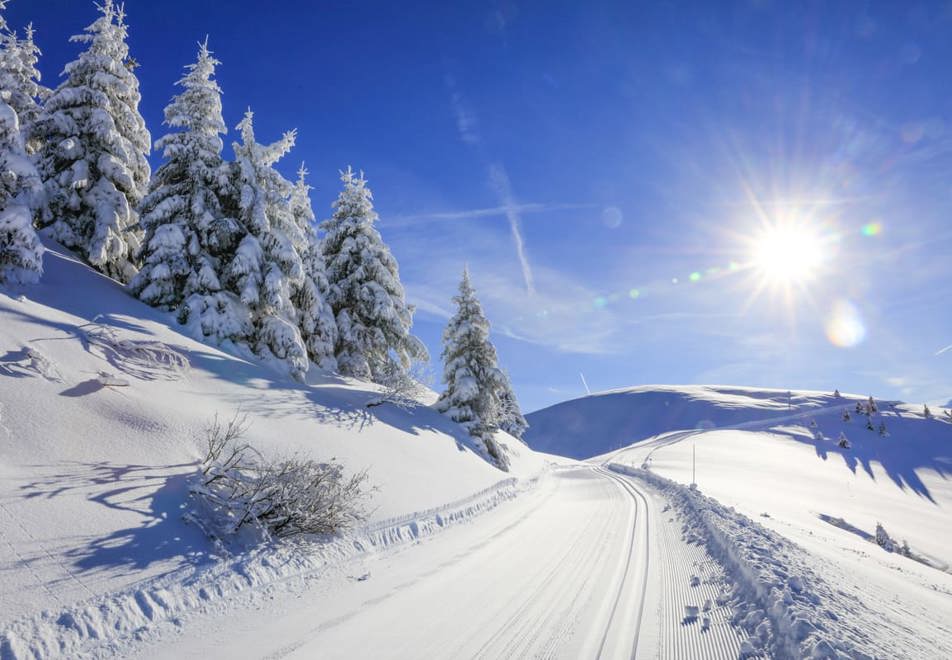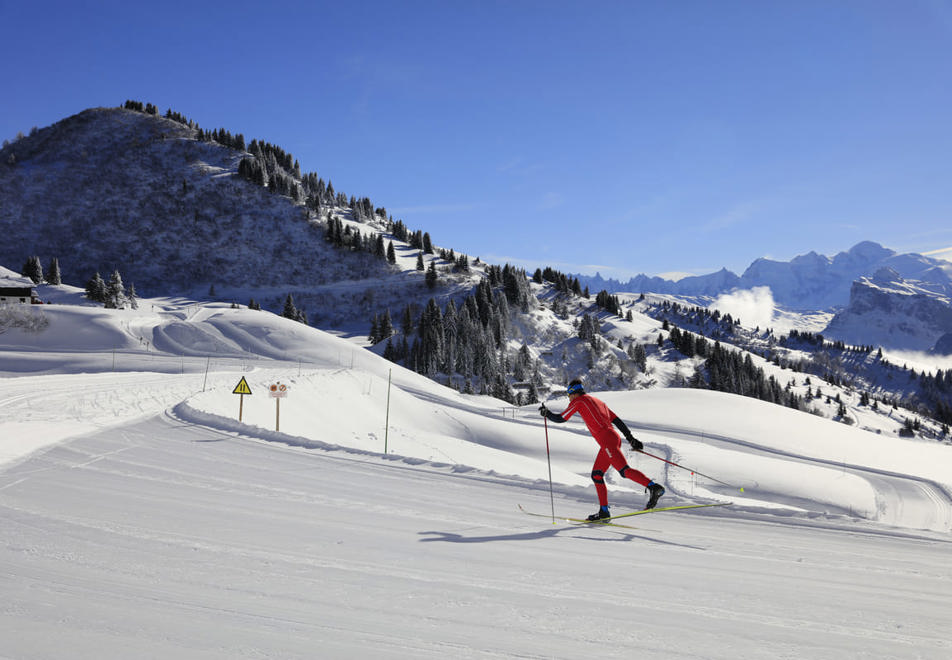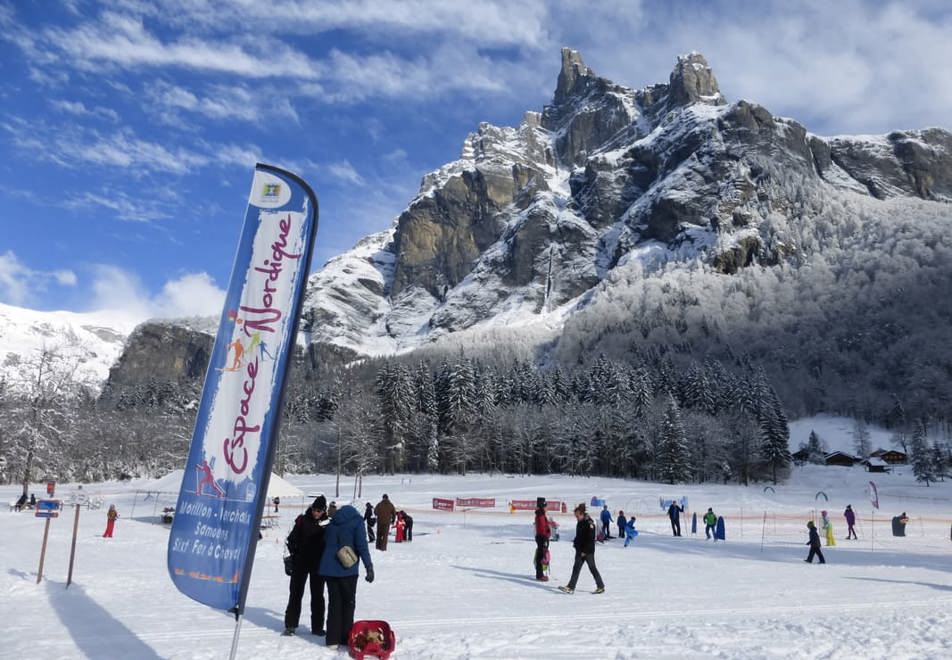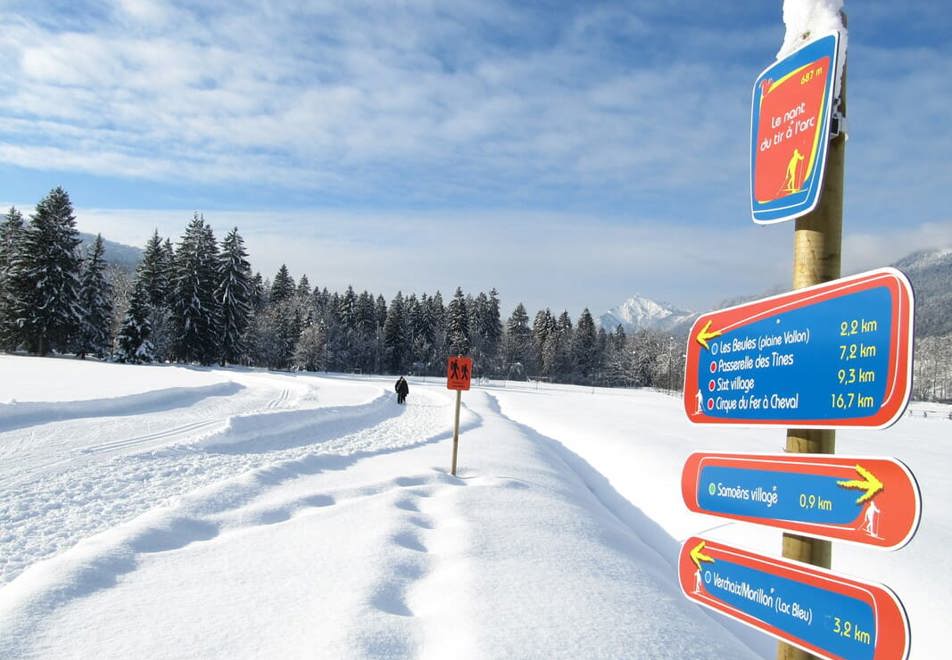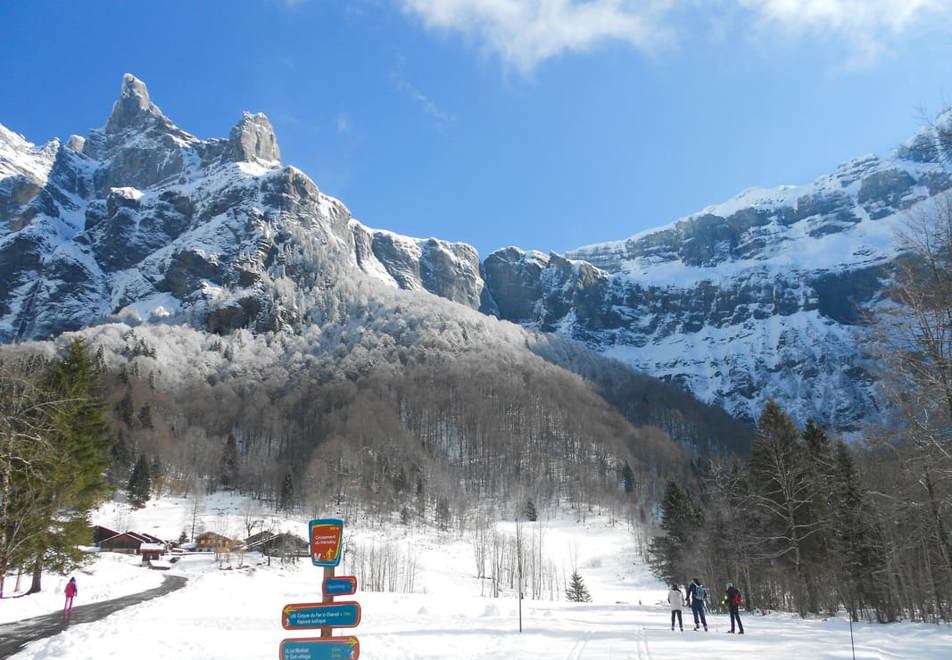 Thinking of skiing in Samoëns? This beautiful ski village offers easy access to the huge Grand Massif ski area (including Flaine) with large beginners area and plenty of intermediate cruising.
Why Samoëns Ski Resort?
Samoëns is linked to the huge

Grand Massif ski area (Flaine, Les Carroz, Samoens, Morillon/Morillon 1100, Sixt fer a Cheval)
A pretty, undiscovered rural valley village
Mostly flat village

The village has a really

good selection of restaurants

Easy

access from the motorway, train station or Geneva airport
Samoëns

 (Flaine Grand Massif) Information

Set amidst forest and nestling at the foot of the imposing mount Criou, the delightful resort of Samoëns has remained wonderfully unspoilt in spite of tourism development.

Samoëns has been elected by the readers of the Dauphiné Libéré as the 'most beautiful village' in Haute Savoie in 2021.

Despite some growth on the outskirts of the village, the many traditional-style bars and restaurants at Samoëns ski resort still give a feel for the 'real' rural ambience of France. Samoëns has a small traffic-free centre with narrow streets, an old stone fountain, a church, an ancient linden tree and many other traditional buildings. Each Wednesday there's a market in the square.

At the heart of the picturesque Giffre Valley, the pretty village of Samoëns is only a 20-minute drive from the A40 motorway exit near the TGV train station of Cluses, and only 50km from Geneva - making your ski holidays in Samoëns easily accessible.

Although the altitude of the village in Samoëns is only around 700m (where our accommodation is), the ski area actually starts at Samoens 1600m on a plateau at the top of the Grand Massif Express gondola. There's a super, large beginners' area at Samoens 1600 which is ideal for those who are just starting out on skis and is perfect for families.

The Grand Massif ski area became the first ski area to be awarded the Green Globe certification for all its services including ski lifts, pistes.

Interested in buying an apartment in Samoëns? See our Buying in the Alps section.

Read our five reasons to ski in Samoëns to see why we love this pretty village.
Samoens ski area
Samoens is lift-linked to the Grand Massif ski area (4th largest ski area in France also including Les Carroz, Morillon and Flaine) and provides extensive skiing for all levels. Not many places offer such a wide variety of skiing, and very few have such fantastic panoramic views across to the magnificent Mont Blanc, the highest mountain in the Alps!
When it was built in 2003, the fast, high-capacity eight-seater Grand Massif Express lift transformed the Samoëns ski area. Skiers can now access the ski area in less than 8 minutes - from the village (alt. 720m) to the beginners' slopes and the bottom of the main pistes (1600m). The Chariande Express, a high-tech "high-capacity", links the plateau at 1,600m to the Tête des Saix (2,120m) in only nine minutes. It's the ideal and easy way to get to Flaine, Morillon and Les Carroz.
The Vercland 4-seater gondola was replaced by a new 10-seater gondola (in December 2020). It takes 7 minutes to reach Samoens 1600. 
The slopes above Samoëns face due North, so above 1600m the snow is fairly reliable. Thanks to its geographical location, the Grand Massif enjoys abundant, regular snowfalls throughout the season, and the area is well known for its snow quality in spring. Some 80% of the slopes are north-facing, allowing the snow to lie for longer and remain in good condition.
Additional ski fact info, main ski info in resort facts box at top of page (22/23):
Grand Massif ski area comprises of the resorts of Flaine, Samoens, Morillon, Les Carroz d'Araches and Sixt fer a Cheval. The largest lift pass covers the whole area and piste numbers can be found in the facts box at top of this page. You can also buy smaller area passes that cover all resorts except Flaine called 'Vill4ges' and then Samoens local area.
Samoens local area
12 lifts (2 gondola, 4 chairlift, 5 draglift, 1 carpet), 31 slopes:
Green slopes: 6
Blue slopes: 11
Red slopes: 11
Black slopes: 3
Samoens skiing info
Beginners
The 'Septimontain' ski area at Samoens is one of the largest beginner areas in Haute-Savoie. It includes:
1 gondola, ideal to avoid the apprehension of the first downhill run on the chairlift or the ascent on the ski lift,
1 family-oriented area with children's garden, leisure area and sledging slope,
7 easy ski lifts,
1 covered carpet to go up the slopes,
1 Septisnake and ZiZiPanPan's Myzterious Forest for beginners' fun,
1 special beginner's ski pass (bought locally)
The area for beginners is separated from the other sectors of the resort to enable users to ski in complete safety, and avoid having users with different levels of experience on the same pistes.
The restaurant terraces overlooking the pistes enable you to make the most of a relaxing rest in the sun while keeping an eye on your children.
Intermediates
Intermediates will enjoy the plentiful red pistes and one can easily move around the mountain on the modern, large lift network.
Not to be missed! Les Cascades run - this famous 14km piste takes you from the summit of Les Grandes Platières at 2,500m down to the village of Sixt Fer a Cheval, 900m further down the mountainside. A great descent through Alpine meadows and forests on one of the finest pistes in the Alps - on the edge of the Sixt Fer-à-Cheval Nature Reserve where it's not unusual to come across mountain goats - 14km of quiet surroundings and breathtaking landscapes! To get back to Samoens, you need to take the shuttle bus. The piste is only one way.
Advanced, off-piste & ski touring
There's also more testing terrain for the more advanced: the steep north-facing mogul slopes from the Tête des Saix - the central point of the entire Grand Massif system - down to Samoëns are particularly enjoyable. There's also extensive off-piste.
The Grand Massif for 2022 season had 6 new signposted itineraries. From 60 to 800 metres height difference, there are routes for all preferences and all levels! These itineraries allow you to go up without using the ski lifts and slopes and to come down on the open, safe and groomed downhill slopes.
Samoens resort runs
Although you can't actually ski back to Samoens village from Samoens 1600, you can ski down to Vercland near Samoens Village using the Grand Cret red piste - where the new Verlcand gondola has been built between Samoens and Morillon. From Vercland there's a free shuttle bus back to Samoens village just down the road. You can also ski back down to Morillon village on the Diona blue piste, and again catch the shuttle bus back to nearby Samoëns village.
Please note: in early or late season, ski back to resort depends on snow conditions
Car parking for skiing
There's free parking at the Grand Massif Express gondola, so taking your car is easy. And with 800 spaces you shouldn't have a problem finding somewhere to park. However please be aware that the Grand Massif Express car park is not accessible for vehicles over 2.40m in height. So take care if your skis are stored vertically on your vehicle!
Samoens ski hire & lift passes (pre-bookable)
Pre-book your 6 day+ Samoens ski hire and/or Samoens lift pass with Peak Retreats.
To download the ski extras form see 'Helpful links' further down the page. Please note that prices are for indication only. They will fluctuate based on Euro/£ exchange rate. Please call us for the latest prices.
Other lift passes are available to buy in the resort such as half or full-day passes (for those who only wish to ski the odd day) or one-use lift passes for pedestrians. Some resorts also offer specific beginner area passes and cross country passes.
Samoens group ski school (pre-bookable)
Ski school for children is available to book from 3 to 12 years in Samoëns, with Peak Retreats. 3 to 5 year olds will go into the Ski Kindergarten lessons. Children can learn to snowboard from 10 years+.
To download the ski extras form see 'Helpful links' further down the page. Please note that prices are for indication only. They will fluctuate based on Euro/£ exchange rate. Please call us for the latest prices.
Samoens private lessons (not pre-bookable)
Private lessons with an instructor can only be arranged directly with the ESF ski school. Peak Retreats cannot pre-book these. Private lessons are usually around €40-60 per hour (depending on resort, time of day and period) and becomes cheaper the more hours you take and the more people you have to share the hours with i.e with family members or friends. Some resorts insist on a minimum of 3 sessions to be booked at once.
Contact ESF Samoens for private lessons - 0033 450 34 43 12
---
Samoens childcare (not pre-bookable)
Samoens resort does not have a creche for childcare. The only option is by taking ski lessons with the ESF ski kindergarten. This is pre-bookable with Peak Retreats. There is no option for childcare without skiing at any age.
---
Babysitters (not pre-bookable)
A list of babysitters is available from the tourist office.
Top snow activities to experience in Samoens
Please note Peak Retreats do not book any activities and most activities are payable therefore the below is just for information. More detailed information and how to book can be found on the tourist office website
Cross-country skiing - Joux plane pass
Cross-country skiing in the heart of the magnificent scenery of the Joux Plane pass. The Nordic ski in Joux Plane will now be open all the winter season (even when the Nordic ski in the valley is open).
The Joux Plane pass, situated at an altitude of 1,700 m, guarantees good skiing conditions when there is not enough snow in the valley. The clearly marked tracks in this exceptional site offer superb views of the Giffre Valley and Mont Blanc.
Cross-country skiing in the giffre valley
Cross-country skiing in the heart of the Giffre Valley, from Samoëns to Sixt Fer à Cheval.
The site in the valley, on the banks of the Giffre, offers 43 km of tracks that are also suitable for skating. The Haut Giffre circuits are very popular with cross-country skiers. Blending perfectly into the landscape, the tracks «Lac bleu» (0,5km), «Lacs aux Dames» (1,5km), «Bois de l'Etelley» (4km), «la Glière» (2,5km) and «le Molliet» (2,7km) are suitable for beginners, while the Fer à Cheval (10 km), and the return to Samoëns (2.5km and 3.5km) will appeal to more experienced skiers.
Snow Tubing on the Samoens 1600 plateau
Every day according to the ski lift timetables.
Night skiing
Tuesdays and Wednesdays until 8pm Jan-March on the Demoiselle chairlift and the Vercland gondola.
Dog sledging
Experience the joys of a ride in a dog sledge driven by a musher. Pulled along by the dogs, you'll discover the snow-covered scenery of the Upper Giffre Valley. Available once a week only. Advanced booking strongly recommended.
Meet the dogs from northern climes and admire their determination and hard work.
The dogs will take you through the snow-bound scenery of the Upper Giffre Valley.
Two persons per sledge (plus one or two children, depending on age).
This trail ride lasts for 20 to 30 minutes and, depending on snow conditions, takes place in Samoëns or Sixt Fer à Cheval. (You must have a car)
Snowshoe outings and treks
Discover the best tracks in the valley with professionals who have extensive knowledge of the environment. Equipment and transport supplied.
Ice climbing
Discover the unique sport of climbing frozen waterfalls with one of our experienced and enthusiastic guides. Frozen waterfalls offer a host of icy ascents. Climbing them is a subtle exercise in mastering apparently fragile structures. Being smart, saving your energy and planning your route are the golden rules of ice climbing. But beyond the technical aspects, which are quickly acquired, spending a day in a timeless, unreal world makes ice fall climbing an unforgettable experience. Ice climbing is also excellent preparation for winter mountaineering and remains accessible, as long as you do not start off with stalactites, columns and other vertical frozen forms.
Snowmobiles at night
Enjoy driving a snowmobile on the Grand Massif pistes and forest with a guide. One hour drive with a briefing. Tracks amongst pistes and forests, stop at the top of Les Carroz to enjoy a great viewpoint on the Grand Massif ski resorts and valleys. We suggest "Caribou" for one driver and one passenger, the "Prestige" for one driver only longer and more difficult or the "Passenger" one passenger behind the guide.
Guided ski touring
Get away from the crowded pistes and into an untouched winter wilderness where ski passes aren't necessary. You'll earn your fresh tracks every time!
Off-piste tuition and guidance
Improve your off-piste technique with an expert English speaking instructor while exploring the Grand Massif's hidden powder spots.
Tobogganing at the fer à cheval
A toboggan run for the pleasure of children and parents. Accessible if there is enough snow and only during the opening period of the Fer à Cheval nordic ski area.
Tobogganing at Joux Plane
A toboggan run on a south-facing slope a few kilometres from the centre of the village, on the Joux Plane cross-country skiing area.
Luge (mountain coaster) 
In Les Carroz! Riders from 3 years old (under 9's must be accompanied by an adult). Departure is at the bottom of the Kedeuze telecabine. Open from 3pm-7pm daily.
Top activities to experience in Samoens
Please note Peak Retreats do not book any activities and most activities are payable therefore the below is just for information. More detailed information and how to book can be found on the tourist office website
Nordic walking
A technique that stimulates cardiovascular activity without putting pressure on any one part of the body. Enjoy the friendly atmosphere and physical activity that can be carried out on all types of terrain.
Septitrain tourist train
Guided tour of the village in the « Septitrain ». A fun and original way to discover Samoëns. Let the Septitrain take you on a trip round Samoëns at a gentle pace on an unusual and friendly guided tour. From December-April.
E-fat bike outing
In the idyllic setting of the Giffre valley, come and discover the unique experience on an e-fat bike accompanied with a graduated guide. E-fat bike rental, helmet and protection for shoes included.
Paragliding
Accompanied by a fully-qualified instructor, enjoy a tandem paragliding flight. A once-in-a-lifetime experience, not to be missed! From 4 years old.
Samoens/Grand Massif news & events
What's new:
The Haut-Giffre Winter Festival - 22nd January 2023

 - this free-of-charge event is a brilliant opportunity for the Sixt-Fer-À-Cheval villages (which include Samoëns) to come together for a day full of Nordic activities. Try your hand at cross-country skiing, biathlon, rifle-shooting and fat bike! It's completely free access and free shuttles from the tourist offices - sounds like a perfect day out! 
Events taking place in the 2022/23 season:
The Christmas Village - 10th - 26th December 2022 - celebrate Christmas in the fairytale atmosphere of the Christmas chalets in the heart of the village of Samoëns. The village square is turned into a Christmas Village where chalets, run by local associations and traders, are set up. Children can see Father Christmas, take part in the entertainment or listen to the quiet, gentle voice of the storyteller while their parents enjoy doughnuts and hot chocolate or hot wine, as they stroll from one chalet to another. 
Samoens Telemark Word Cup - 19th -21st January 2023 - on the piste de la Marmotte. The Telemark World Cup takes place in Samoëns for the first date of the 2023 season, with the best athletes from around the world who will compete over 2 days for sprint events. Ski tests and activities for everyone.
The Samoëns Paragliding Testival - 7th - 9th April 2023 - Base de loisirs du lac aux Dames - For a whole weekend, paragliding lovers will be able to test equipment with the advice of some twenty brands present.
Check the Samoens tourist office website for more exciting news: www.samoens.com
Samoëns

après-ski, restaurants & bars

In Samoëns there are over 30 Restaurants, 15 bars, and a tearoom.
---
Samoëns amenities
Samoëns features a range of amenities including cash points, doctors, Carrefour & Sherpa supermarkets, 2 pharmacies, physiotherapists, bakeries, butcher, shoe shop, sweet shop, regional products, hairdressers, tea room, Intersport, Vet (Delacoste Magalie 0033 450 34 44 93), library, health and beauty parlour.
Market is on Wednesday mornings.
Mini supermarkets in Samoens
PETIT CASINO
14, grande rue
0033 4 50 34 17 12
SHERPA Villa Monette
224 rue des Billets
0033 4 50 53 43 50
Large supermarkets in Samoens
CARREFOUR MARKET
1356, rte de Taninges Les Sages
0033 4 50 34 97 77
Getting to
Samoëns

, France 

By road
Driving distance from Calais 540 miles (approx 7hrs35)

From Calais, take A26 Motorway towards Reims and Troyes, then Dijon, Mâcon then 'Autoroute Blanche' Motorway (A40 Mâcon – Cluses) exit Cluses Scionzier. Follow signs to Samoens.

It takes approximately 20 minutes from the motorway exit to Samoens.

It's all motorway apart from the last 12 miles (20km).

By rail & air
Take the Eurostar from London St Pancras (or Ashford, Kent). See our train services page for more information as we can pre-book the trains for you. The nearest train station to Samoens is roughly 20km away in Cluses. 

4 international airports are nearby, see our flying page for information on airlines. We don't book flights, we invite you to do your own research.

Geneva Airport to Samoëns is roughly 67km, approximately 1hr
Chambery Savoie Mont Blanc Airport to Samoëns is roughly 117km, approximately 1hr 30 mins
Grenoble Alpes Isere Airport to Samoëns is roughly 204km, approximately 2hrs
Lyon-Saint Exupery Airport to Samoens is roughly 204km, approximately 2hrs

Private taxi transfers
Private taxi transfers from airports and train stations are pre-bookable with Peak Retreats. See our airport & station transfers page for more information.

Bus transfers
Altibus/Bens Bus/Snow bus (and the likes of) offer shared bus transfers from some French/Swiss airports and SNCF train stations to ski resorts. We don't book these (or have any affiliation with them), we invite you to do your own research.

Resort shuttle bus
Free shuttle buses run throughout the day linking the different areas of the resort, approximately every 20 mins.
---
Samoëns Opening Dates