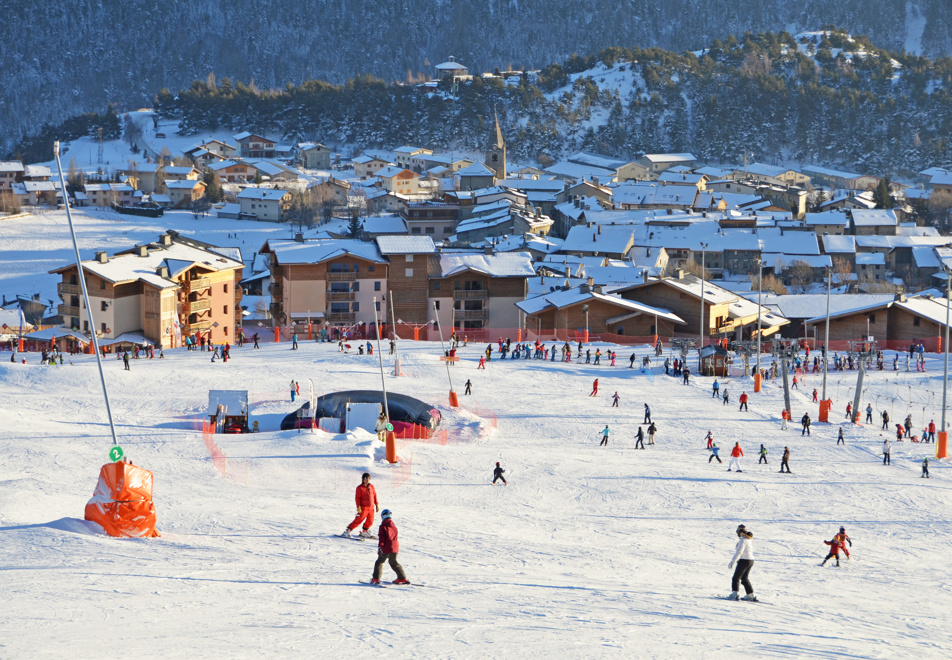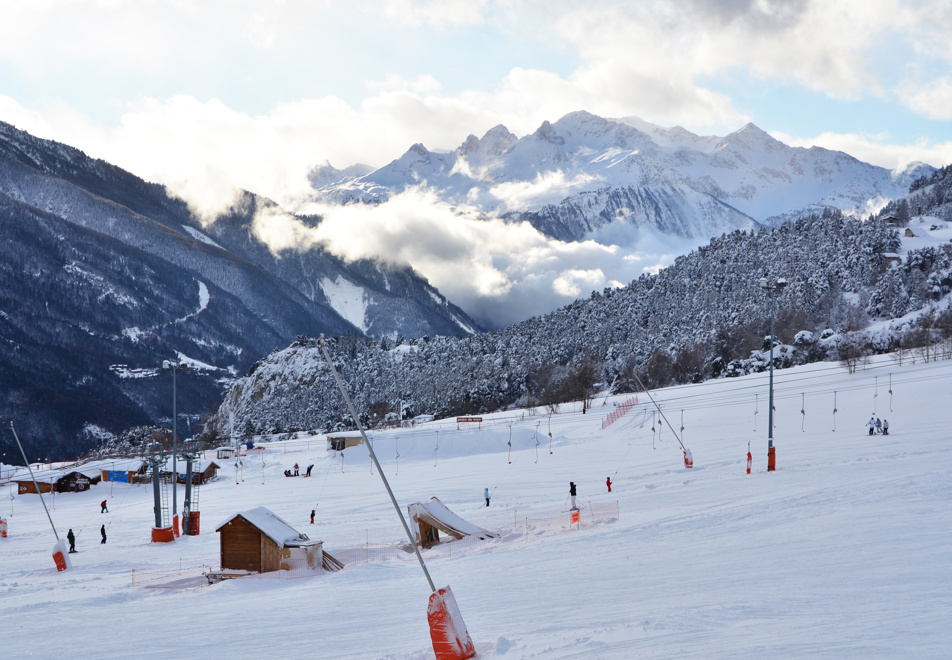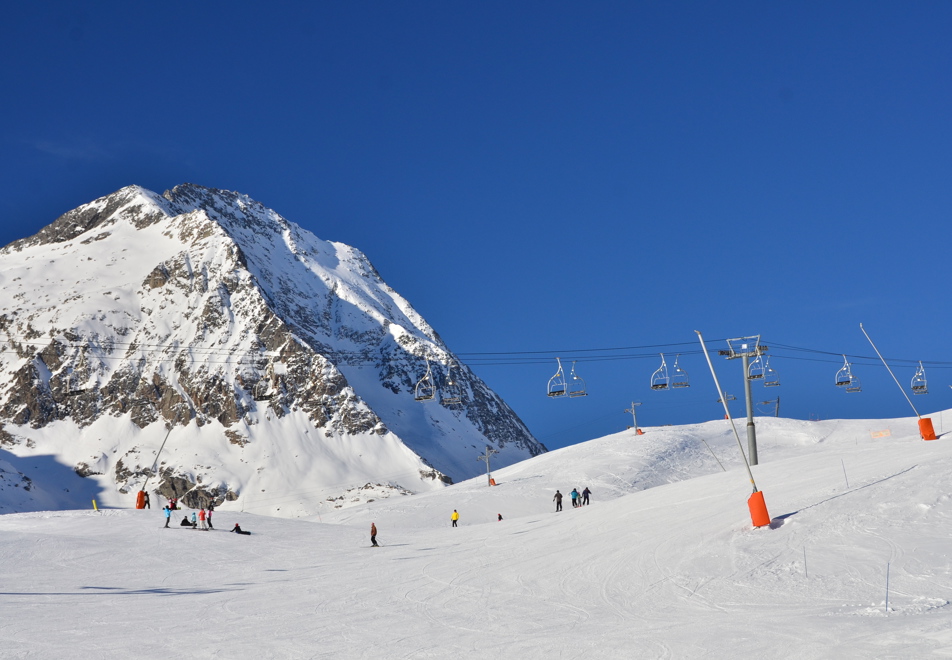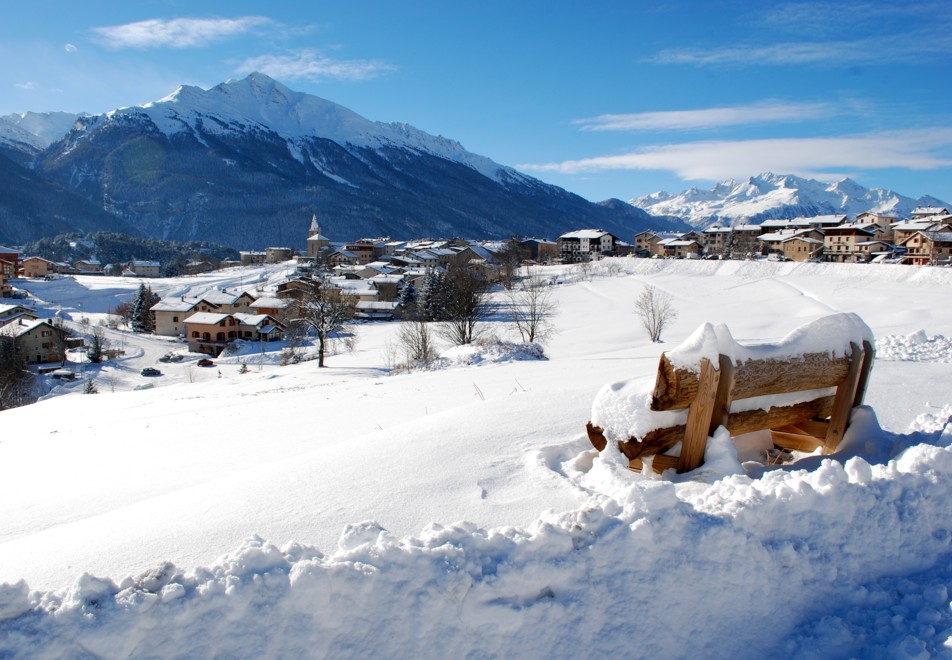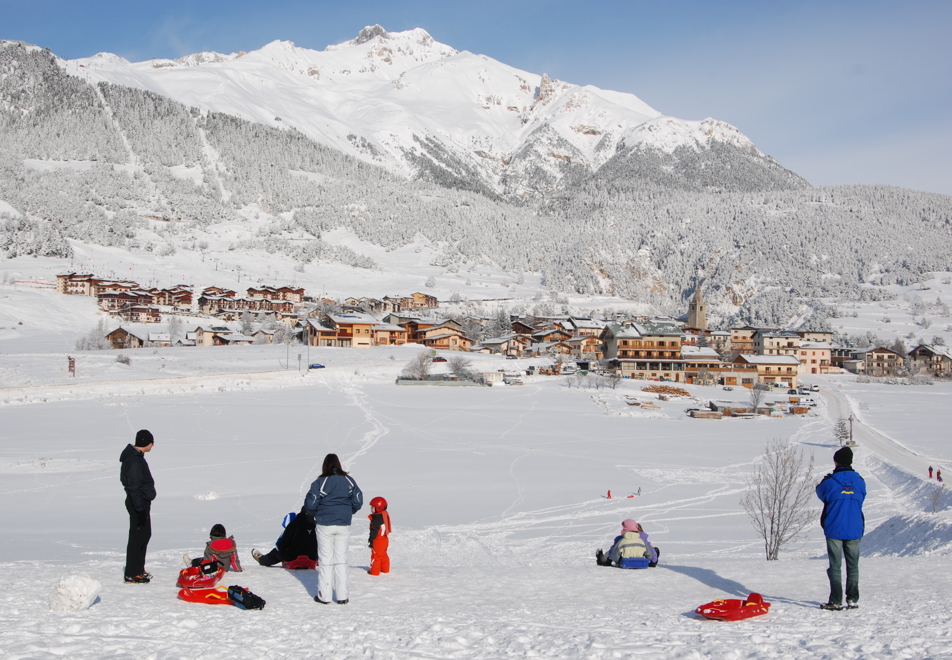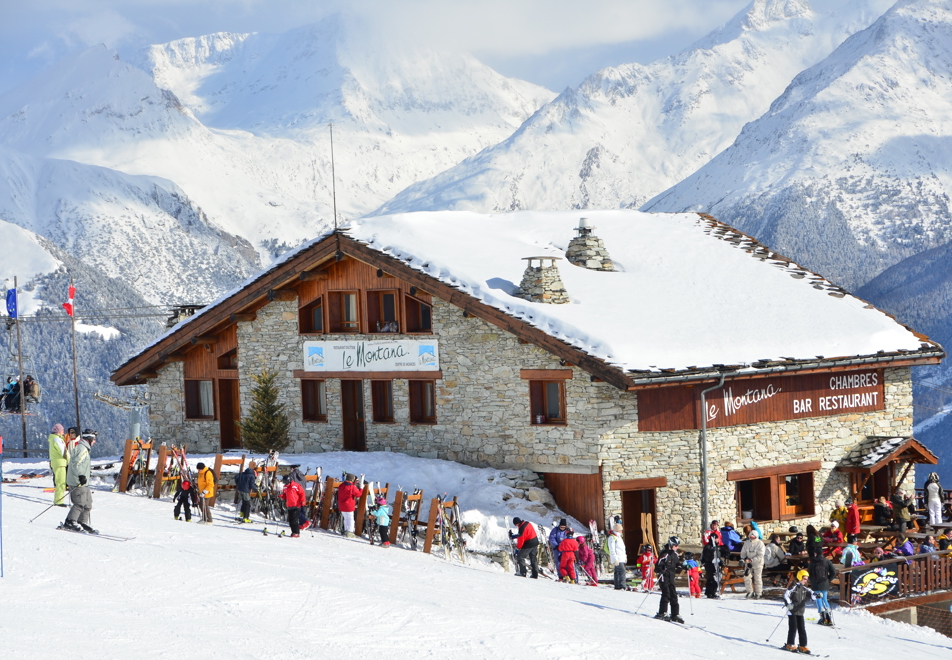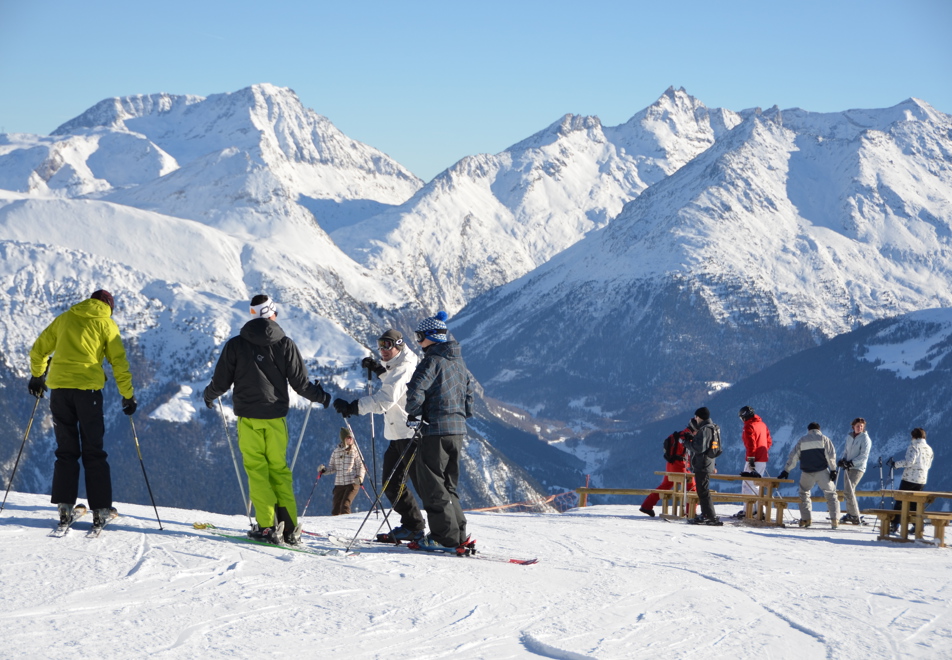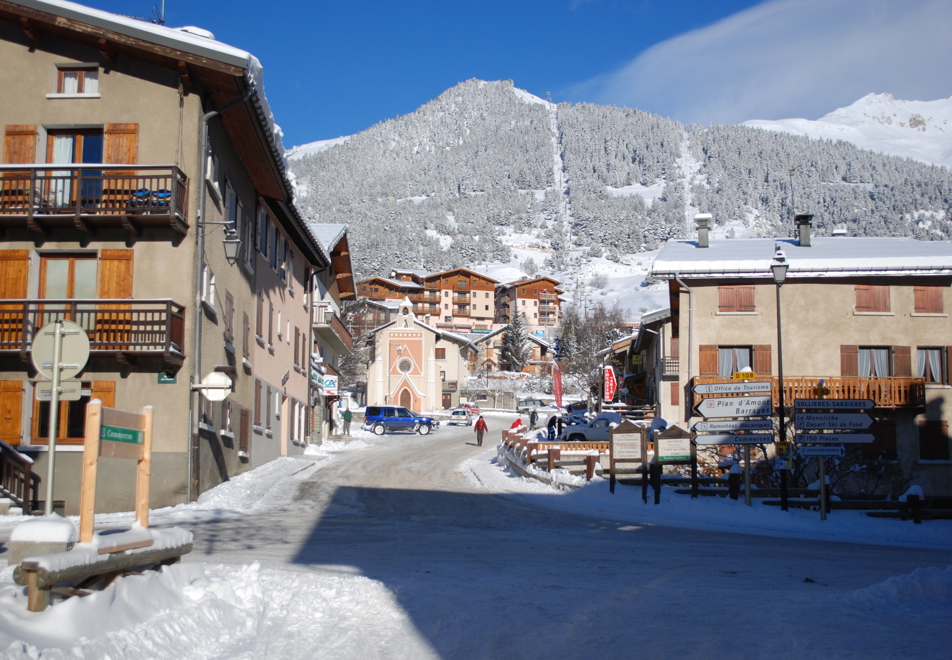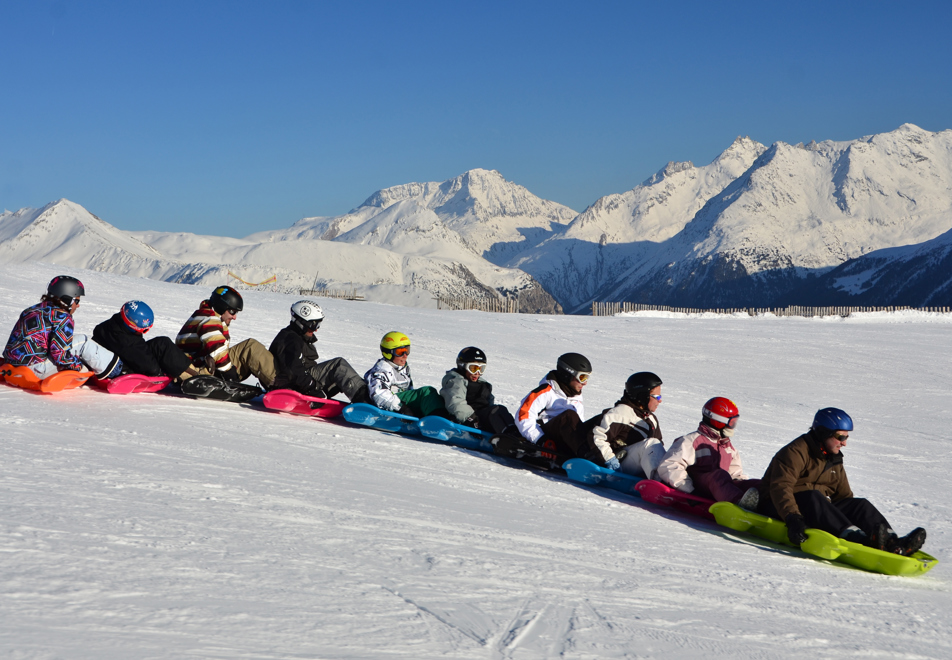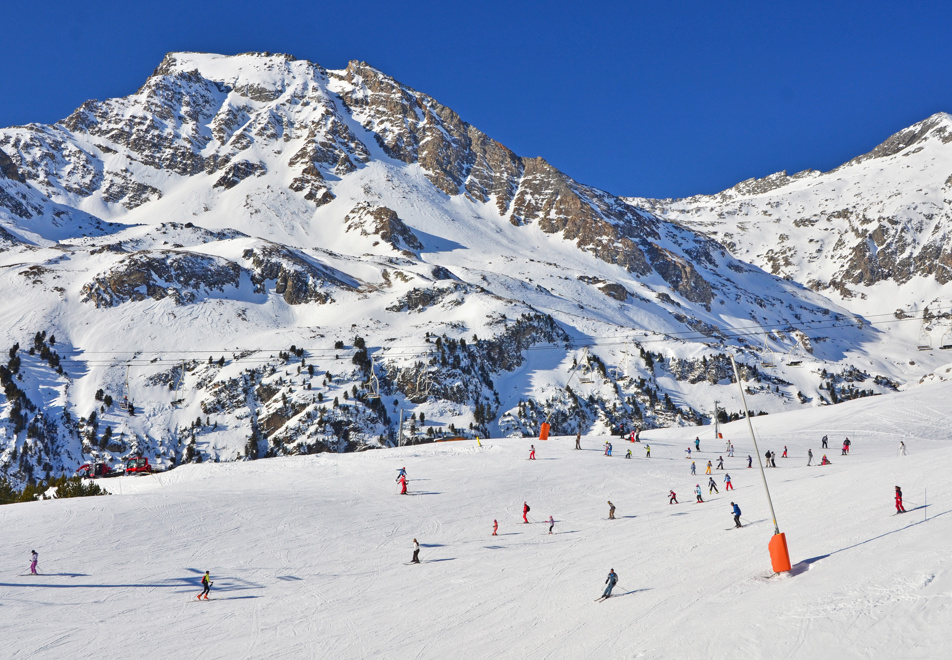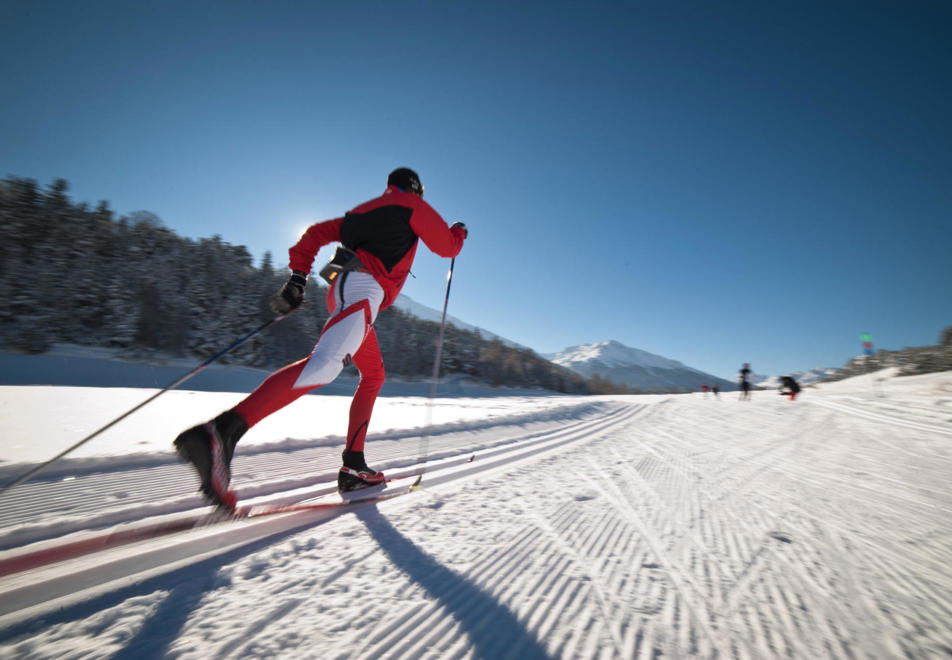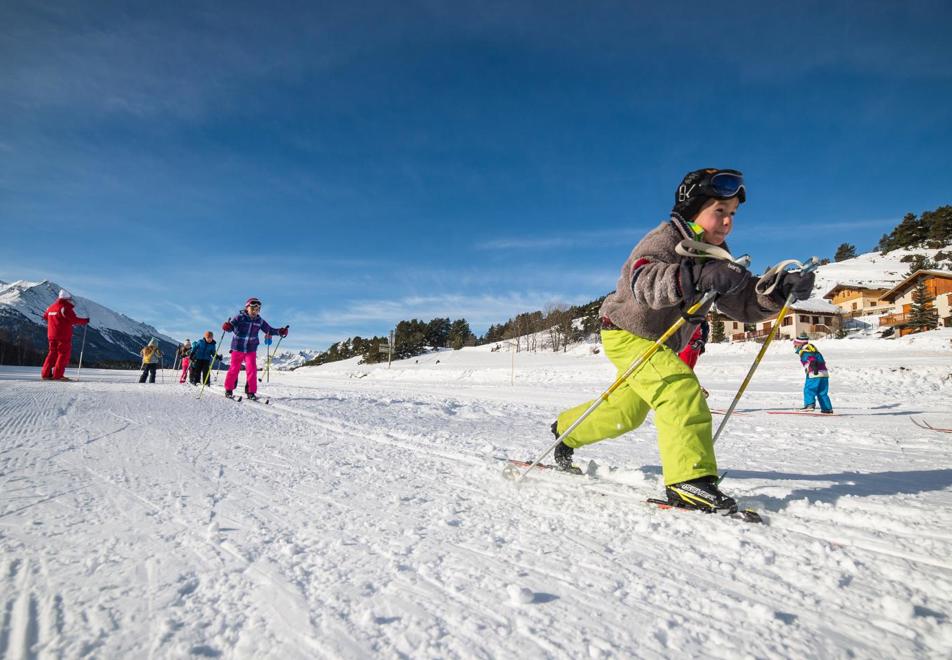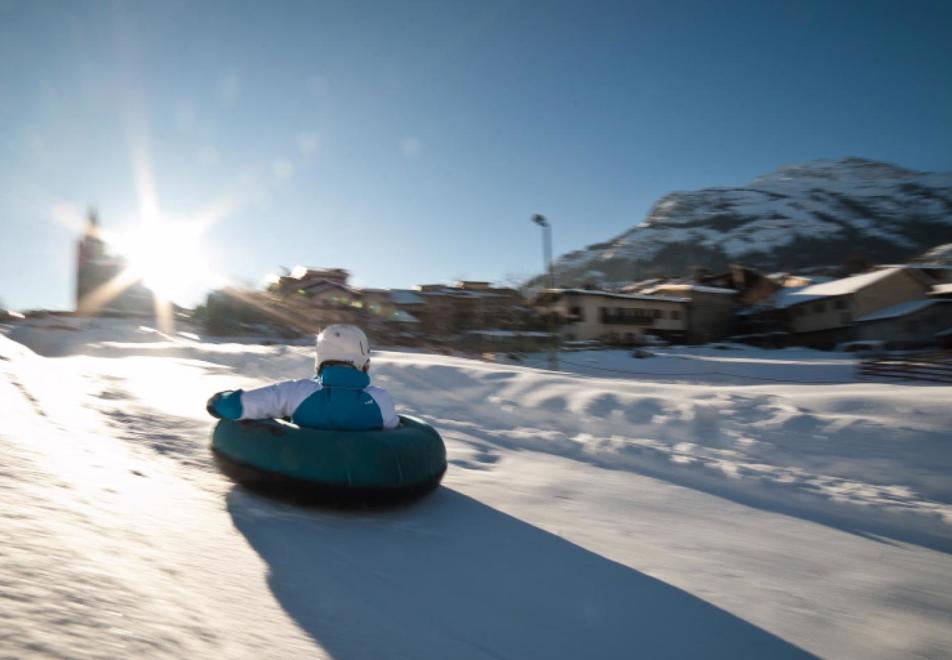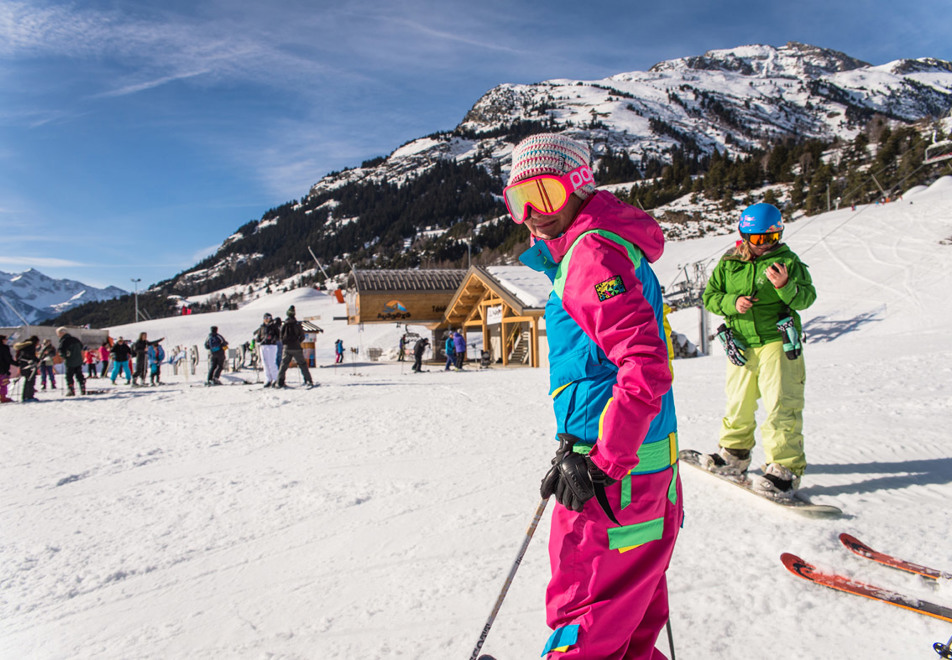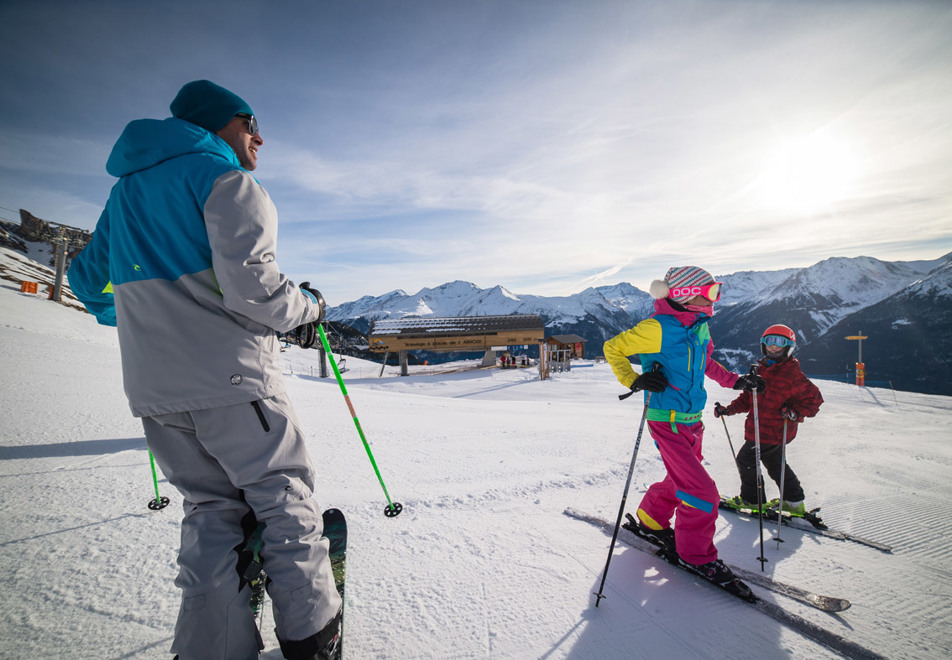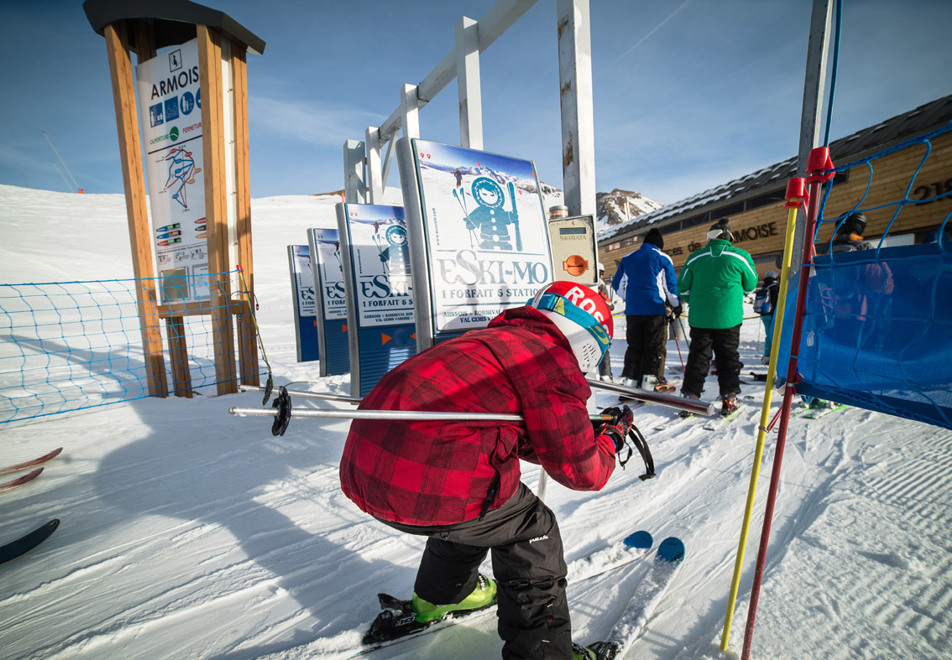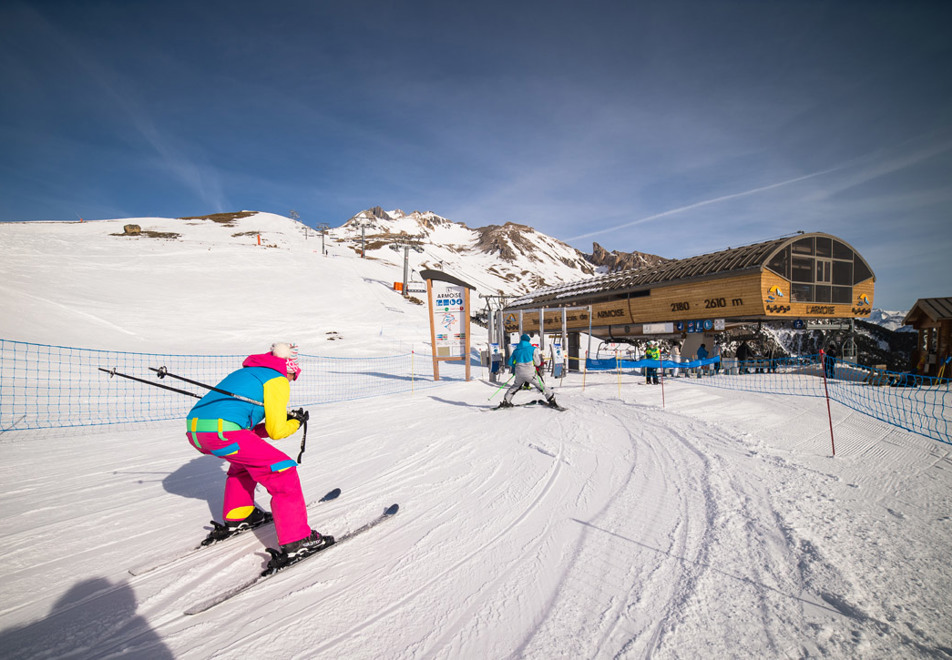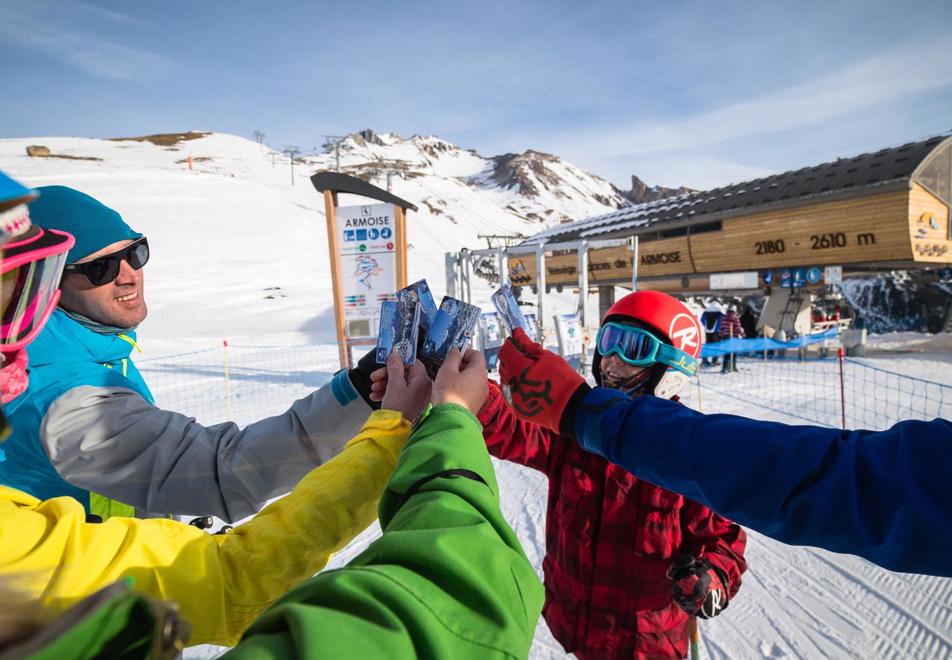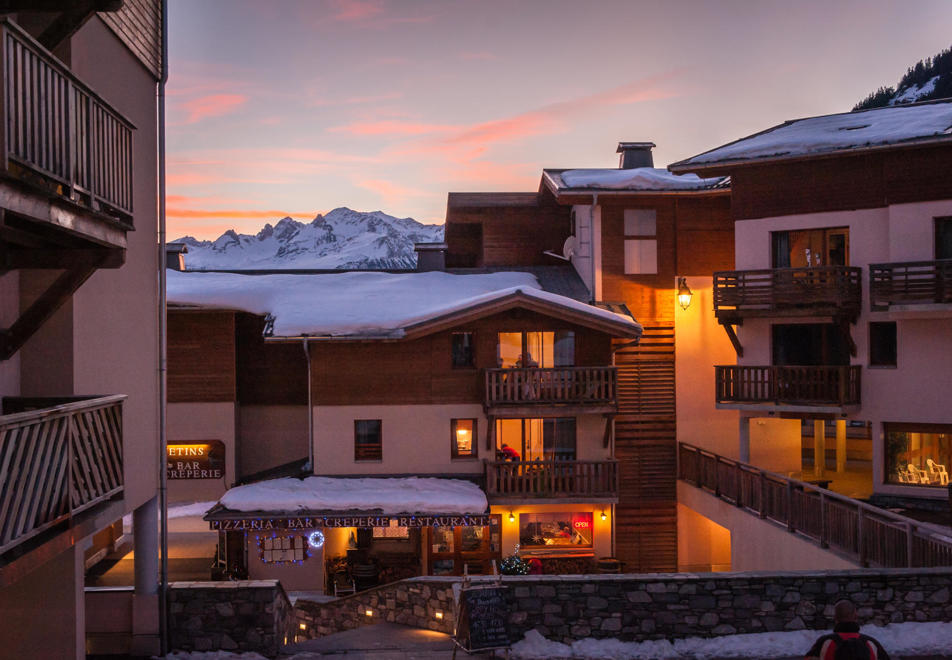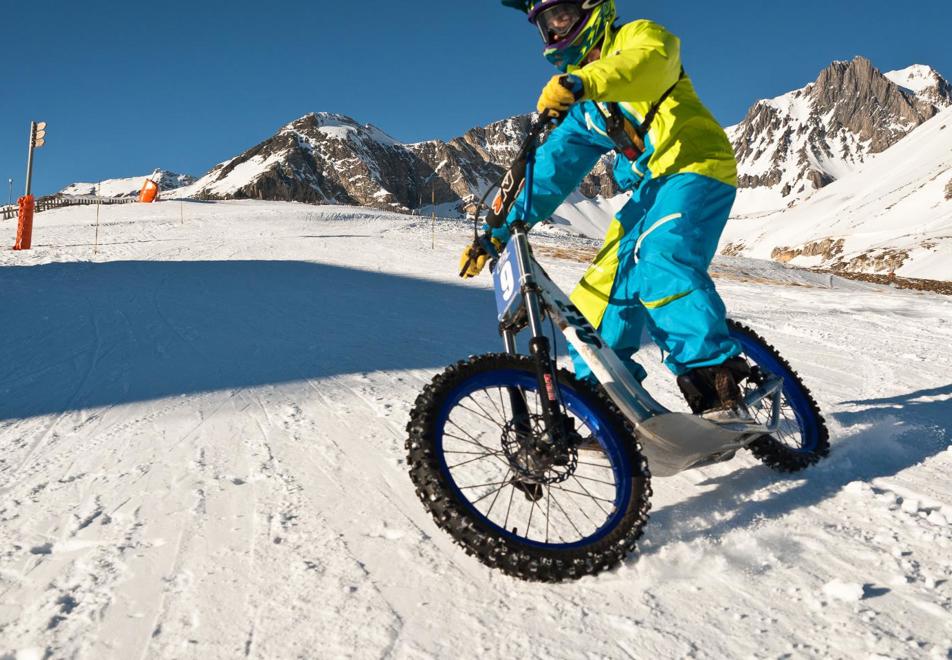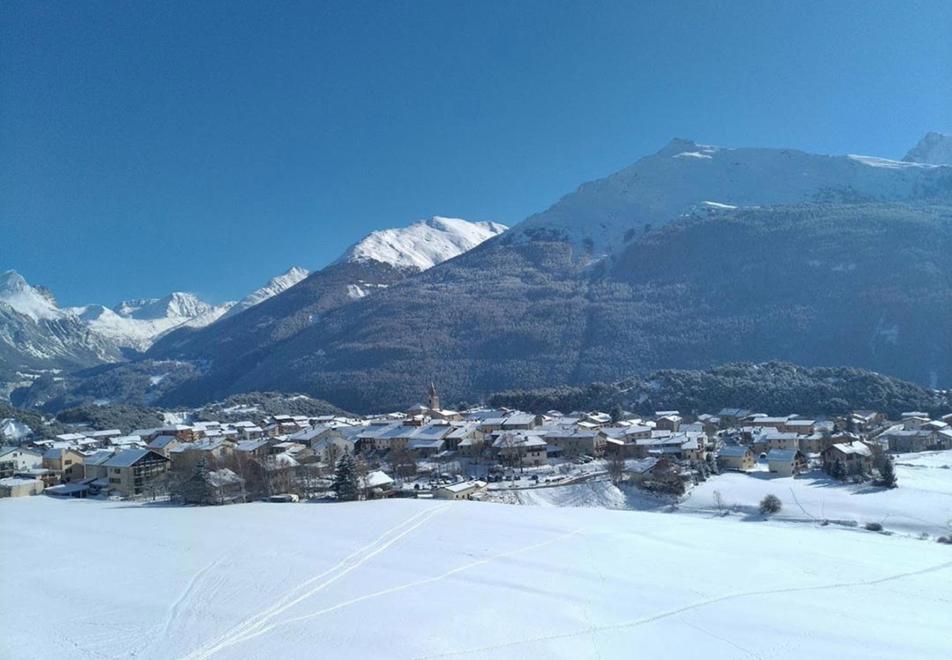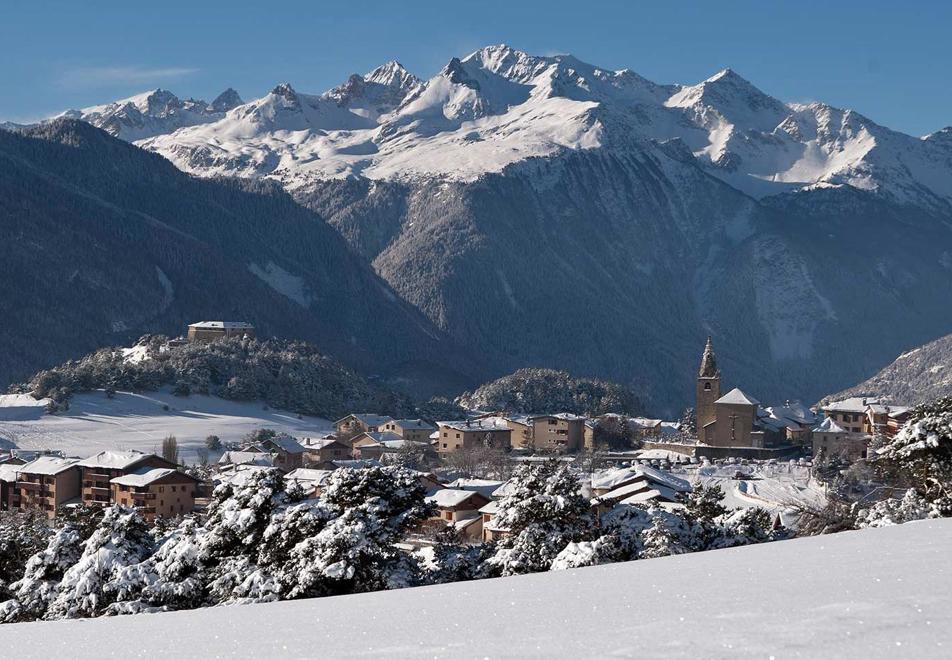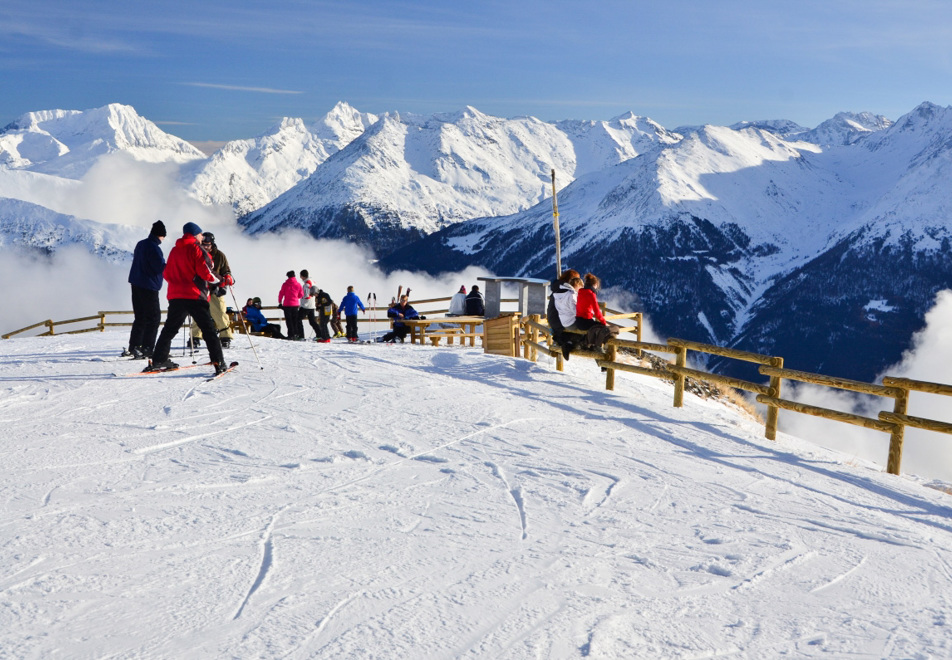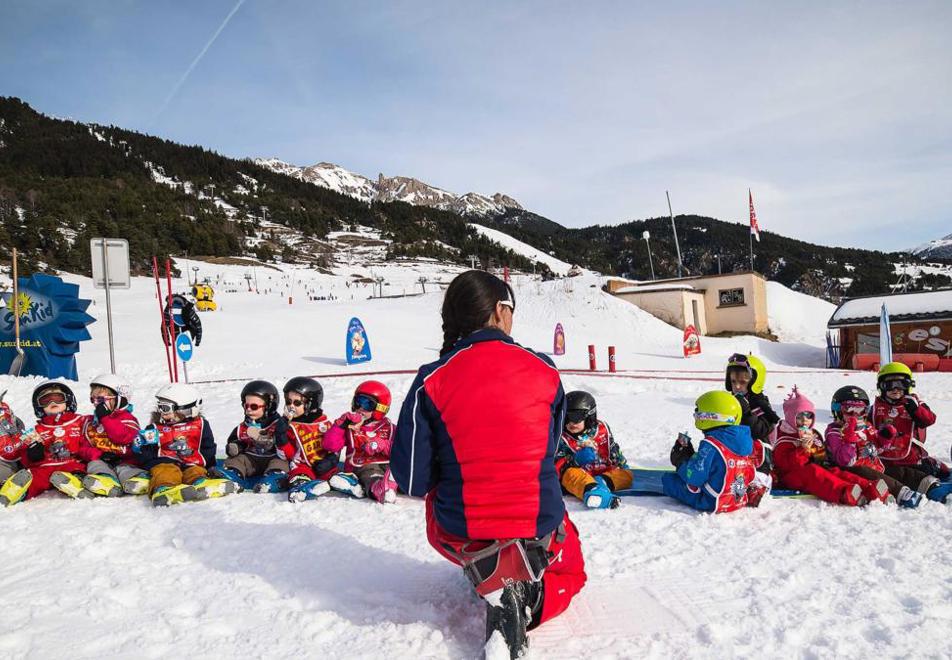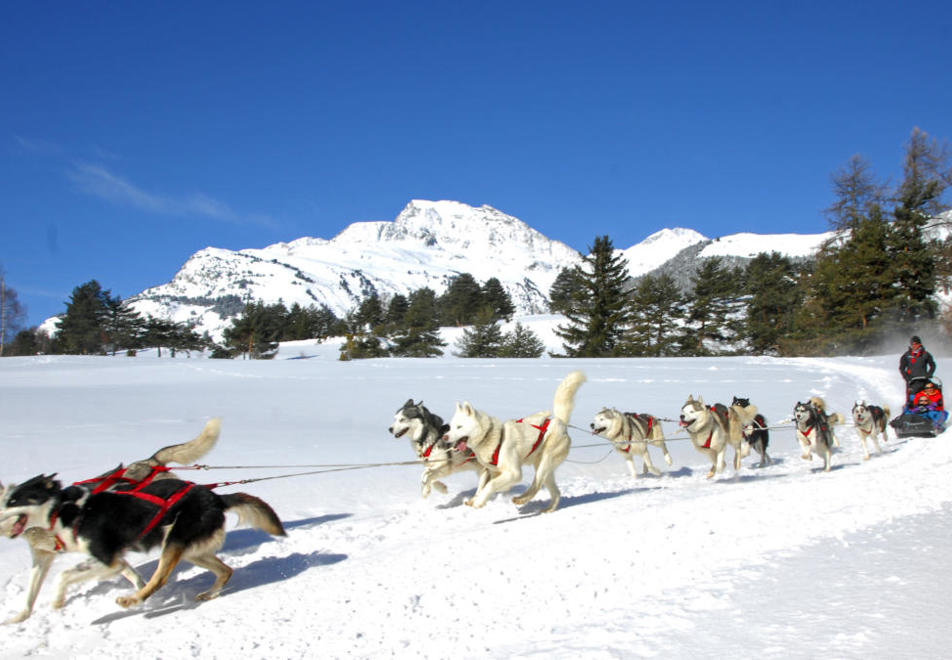 Aussois is an enchanting and sunny ski resort with plenty of history and a great atmosphere for a memorable family ski holiday.
Why Aussois (Maurienne Valley) Ski Resort?
It's a traditional, peaceful and uncrowded village with fair altitude – great value for money
It's in a superb setting on the edge of the Parc National de la Vanoise
'Famille Plus' resort - good children's facilities and great for families
Easy access to other resorts like Orelle, the back door into the 3 Valleys for the likes of Val Thorens – is a 20-minute drive away (a new fast, super modern cable car has been built for 21/22 season in Orelle making access even easier up to Orelle and Val Thorens)
There's a wide choice of non-skiing activities and entertainment
Aussois Resort Information
Aussois is a charming and easily accessible resort situated on a wide, sunny plateau at the foot of the 3697m Dent Parrachée in the Maurienne Valley.
This historic village with its traditional stone-and-slate houses, shared in winter by man and beast, is built around the central 'place' or square with its fountain and communal oven.
Despite concessions to modern tourism, Aussois has managed to retain its traditional appeal and makes an ideal base for anyone wanting to combine a ski holiday with the ambience of timeless, rural France.  The colourful Tuesday market in Aussois offers mouth-watering local specialities such as goats' cheese and home-made bilberry tart.
The autoroute and the TGV station (four hours by train from Paris) are only a ten-minute drive from Aussois.
Non-skiing activities in Aussois include snow-shoeing, wildlife safaris, paragliding, and ice-climbing. Explore the surrounding plateau by dog-sled or try tubing – tobogganing on mini inflatable rafts. Don't miss a visit to the Fort Marie-Christine esseillon forts, one of a chain of 19th-century military fortifications, along the mountain range that has been converted into a gourmet restaurant.
Peak Retreats offers a range of Aussois accommodation options. All our ski apartments are hand-picked and provide an ideal base for an Aussois ski holiday.
AUSSOIS SKI AREA
Aussois is a great family resort. It has 10 lifts serving 55km of piste and is best suited to beginners and intermediates looking for easing cruising runs amid spectacular scenery. However, experts will find something for them too. Usually, the lift pass company allow you to ski 1 day in La Norma, Valfréjus and Val Cenis with purchase of a 6+ day pass.
Although there aren't a large number of pistes, the 1250m (4,100ft) of vertical drop from top to bottom and the varied terrain provide considerable diversity. The slopes are especially suited to beginners and low intermediates, but high intermediates will find red runs to hurl themselves down - and some black runs too.
Every Thursday evening from 9-10pm Aussois has night skiing - opposite the Flocons d'Argent apartments.
AUSSOIS SKIING
AUSSOIS BEGINNERS
Beginner skiers have a good choice of slopes right by the village. There are a couple of nursery slopes served by some draglifts and some longer green runs, and a blue piste from the top of the main lift. 
AUSSOIS INTERMEDIATES
Above 2150m there are mainly red slopes with a few blue ones too.
AUSSOIS EXPERTS
Experts have a good choice of red slopes above 2150m and a few black runs too. There's a long black trail from 2750m called Balmes which takes you back down to village at 1500m (although the last section links up with a green run).
AUSSOIS OFF-PISTE
Off-piste enthusiasts can ski powder snow at 3000m (at the Col des Hauts or Pointe du Fréjus). A one-hour hike opens up 1700m of descent.
AUSSOIS RESORT RUNS
The resorts runs are green, blue, red or black (although the final section of the black run turns into a green) so there's no need to catch the chairlift down at end of the day.   
Aussois ski hire & lift passes (pre-bookable)
Pre-book your 6 day+ Aussois ski hire and/or Aussois lift pass with Peak Retreats.
To download the ski extras form see 'Helpful links' further down the page. Please note that prices are for indication only. They will fluctuate based on Euro/£ exchange rate. Please call us for the latest prices.
Other lift passes are available to buy in the resort such as half or full-day passes (for those who only wish to ski the odd day) or one-use lift passes for pedestrians. Some resorts also offer specific beginner area passes and cross country passes.
Aussois group ski school (pre-bookable)
Group ski school for children is available to book from 3 years to 12 years, in Aussois, with Peak Retreats. 3-4 year olds will go into the Piou Piou lessons. Children can learn to snowboard from 10 years+.
To download the ski extras form see 'Helpful links' further down the page. Please note that prices are for indication only. They will fluctuate based on Euro/£ exchange rate. Please call us for the latest prices.
Aussois private lessons (not pre-bookable)
Private lessons with an instructor can only be arranged directly with the ESF ski school. Peak Retreats cannot pre-book these. Private lessons are usually around €40-60 per hour (depending on resort, time of day and period) and becomes cheaper the more hours you take and the more people you have to share the hours with i.e with family members or friends. Some resorts insist on a minimum of 3 sessions to be booked at once.
Contact ESF Aussois for private lessons - 0033 479 20 37 13
---
Aussois Childcare (not pre-bookable, book direct with club)
Childcare from 6 months-6 years (non-skiers)
Aussois has acquired the Famille Plus label for its childcare facilities. Please view here for more information on the Famille Plus label.
The nursery welcomes children from 6 months to 6 years. Large terrace, outdoor games, entertainment. Open daily 8.45am-5.15pm. 
Please contact the Maison des Enfants direct as we cannot pre-book this kids club - 0033 479 20 22 93
It is advisable to book before you go and in good time as spaces get filled quickly, especially in Peak times. A childhood vaccination record will be needed. 
---
Babysitters (not pre-bookable)
A list of babysitters is available from the tourist office.
Top winter activities in Aussois!
Please note Peak Retreats do not book any activities and most activities are payable.
Snowsport activities:
Cross country skiing
The cross-country area of the Monolithe 1500 to 1600m is located between Aussois
and Sardières (4 km from Aussois).
Open from December 22nd December 2018 to 31 March 2019 (according to snow conditions)
Well South exposure but also good snow, the Monolithe area will charm you!
From the village, all level slopes run through clearings and forests. Departure from La Croix (800m outside Aussois in direction of Sardières) or at Sardières from the Chalet nordique (better for beginners).
Dog sledging
Try a once in a lifetime experience this winter. Discover the pleasure of being pulled by several dogs while contemplating the amazing scenery. Departure from the Parc des Lozes in Aussois.
Big airbag
Jumps on an air cushion. From 8 years on the ski area.
From beginner to advanced, ski or snowboard and receive yourself on a huge air mattress. For maximum sensations in complete safety. Minimum level 3 star. At the arrival of the Grand Jeu chairlift. Free access.
Ice climbing
Try ice climbing with a guide! Ice climbing is really similar to rock climbing. You must bring high mountain boots (rigid soles).
Nordic walking
Nordic walking is a sports practice from cross-country skiing. Coming from Scandinavia, from Finland precisely, she is part of everyday life in this Nordic country. The use of specific sticks improves the cardiorespiratory system. In addition, it works 85% of the muscle chain. Less traumatic than running, healthier than indoor sports since it is practised in nature, Nordic walking, accessible to all, is a complete sporting activity to get fit.
Outing to see the ibex
Hiking with a mountain guide to discover the ibex of the Vanoise National Park.
Snake gliss descent
A train of sledges for raids guarantees unforgettable sensations. 2 courses: 1 150m 500m and descent supervised by a professional. Ski pass or ticket required pedestrian, gloves, boots and insurance.
Snowscoot
Snowscoot is a sport that is played down in the same environment as skiing and requires a skier pass. Its practice is allowed everywhere on the Aussois ski area. It consists of a frame and two similar boards snowboards, a fork and a handlebar for guiding the front board. The back plate is attached to the frame.
Snowshoe day-outing in Vanoise
Snowshoeing in the shelter of the Dent Parrachée 2511m in the Vanoise National Park. Means easy ride / without special training (crossing + down). Nevertheless, request to walk about four hours at a slow pace. Registration at the French ski school. Varied output, mountain landscapes and passing through the forest. One of the few outlets really away from it all, a passage in the pure silence of the mountains. Opportunity to see chamois. Chairlift Armoise at 2610m altitude.
Snowshoe evening outing
Snowshoe night out with a mountain guide. In the evening, mulled wine / hot chocolate.
Yooner
The Yooner is a gliding on which you sit leading down the tracks making improved edging. To use the lifts, practitioners must have a valid skier ski pass. Lifts Aussois accessible with yooner:
Chairlift Grand Jeu - Chairlift Armoise.
Fat bike
Electric fatbike rental: bicycle equipped with large tires that allow you to ride on snow. Daily from Sport 2000
Boardercross rail park
Suitable for recalling the feeling of the boardercross! A winding and bumpy path, specially designed for snowboarders are in place next to the track of Bellecôte Accès libre. Free access.
Other activities:
Adventure parc du Diable
Discover new winter sensations with the zip lines! From the smallest to the longest (230m long and 150m high), two hours of activities for all in small groups.
Paragliding tandem flight
Discovery flights, descent, prestige to realize your dream of Icarus accompanied by O2 paragliding. Ruiz Paulo, professional youth and sports graduate, will accompany you and guide you to realize your dream of Icarus or to reiterate a flight but this time, of duration, for an aerial hike. The little extra O2 Paragliding: the ULM!
Snow tubing
For families or friends, this activity can share magical moments and beautiful slides during the daytime and in the evening on the trail of La Dotta in the village. Snowtubing is a winter sport that is practised in a buoy. To reach the departure, use the ski lift. Arriving at the top, it picks itself, you'll just choose the downhill track and let you glide safely to the top of the buoy.
Around the Esseillon Forts
Follow the route patrolled by the soldiers garrisoned at the Esseillon forts, an intimidating barrier built by the kingdom of Piedmont Sardinia at the beginning of the 19th century to dissuade the French from invading. Informative signs explain all the construction secrets behind this marvellous building, the only one of its kind in France. From Fort Victor-Emmanuel, head up past Fort Marie-Christine to Fort Charles Albert. After crossing the stone quarry, visit the Sardinian cemetery. The path then goes above the hamlet on its way to the limekilns, the slate quarries and the Devil's Bridge (Pont du Diable). After exploring the Marie-Thérèse Redoubt, go back up through Fort Victor-Emmanuel. Leaflet with the route marked: free from the tourist office. Accessible with snowshoes during snowy periods and depending on weather conditions.
Library
Discover the multitude of books in the village library: newspapers, novels, children's books, comics, magazines, books ... mountain loan books. Free of charge.
Please note: All the above information is for information only. For the most up-to-date information please visit the resort tourist office website. All prices for activities are in local currency (€ Euros) and are bookable and payable locally in resort.
Aussois Tourist Office
Tourist Board - Maison d'Aussois - 73500 AUSSOIS
Phone: 0033 479 203 080 - Fax: +33 479 203 700 - e-mail: info@aussois.com
Aussois Resort News & Events 2022/23
News:
Located in the existing area dedicated to children, the Children's house is a new space for hosting children from 3 months to 12 years old. For the younger, the Halte-Garderie offers amenities throughout the year with restaurants and layers provisions etc. For the older, many activities with ESF and the tourist offices are organised.
Events: 
La

Grande Odyssée Savoie Mont Blanc 19th Edition 13th - 15th January 2023 Like every Winter since 2005, La Grande Odyssée Savoie Mont Blanc will be putting on a show with an extraordinary race in the Haute Maurienne Vanoise resorts.
Aussois Après-ski, Bars & Restaurants
A must try during your stay is the restaurant in the fantastic setting of XIXth century Fort 'Marie-Christine', with menus from only c €14, it offers excellent value for money, and was praised by the famous Gault et Millau guide. Italians even make the journey just to eat there!
NEW for 2021: Le bistrot de la brasserie d'Oé, Aussois
This is an unusual bar; customers can have a drink and enjoy organic and local nibbles, but they can also buy the furniture, the lights, and the decorations … everything is for sale at Le Bistrot de la brasserie d'Oé. Tasting the local craft beer, Oé, is a must!
Altitude restaurants in Aussois
Le Panoramic (2150m)
Le Montana (2150m) 
Le Montana has great views and a friendly atmosphere. The menu includes many meat dishes; all the local specialities, such as the tartiflette and raclette; and their own burger, the MacMontana XXL. The latter is a large piece of high quality mincemeat between two large pieces of bread, with melted reblochon and raclette cheese, blueberry mustard, grilled speck, onions, tomatoes and gherkins. The Mac Montana XXL is served with fries and costs €16.
www.chalet-montana.com
L'Alpage (2400m)
Le Refuge (1760m)
Aussois restaurants
L'Etagne
Bar-restaurant, specialities
Le Tou Schuss
Take away, fast food
Le Soleil
Restaurant-Gastronomy
La Cave du Père Fressard
Bar-Tapas from Savoie
La Grignott
Take away, fast food
Fort Marie-Christine
Traditional and regional cooking
Le Delta
Bar-Pizzeria-Restaurant
Le Barillon
Specialities of Savoie
La P'tite Bouffe
Crêperie-pizzeria-specialities of Savoie
Les Bouquetins
Bar-Restaurant-Pizzeria
The Cosy Bar
Bar, tapas, fast food
Les Mottets
Bar-restaurant-icemaker-specialities
L'Avalanche
Bar-Crêperie-Restaurant
Aussois Amenities
Aussois is served by a range of amenities including: mini-supermarket, bank with cash point, laundry, bakery, fromagerie, butcher/delicatessen, hairdresser, regional specialties, several sports shops, doctor.
Getting to Aussois, France
By Road:
Driving distance from Calais to Aussois 583 miles (approx 8hrs 25)
From Calais, take A26 Motorway towards Reims and Troyes, then Dijon, Lyon, Chambéry. Follow the A43 Motorway to Modane. Aussois is 7km (10 minutes) from the motorway exit at Modane.
By Rail:
Modane (4hrs from Paris by TGV). 
Airports:
Chambéry is 118km from Aussois (1 hour)
www.chambery-airport.com
Turin is 125km from Aussois (1 ½ hours)
www.aeroportoditorino.it
Grenoble (St Geoirs) is 185km from Aussois (1 ½ hours)
www.grenoble-airport.com
Geneva is 197km fro Aussois (2 hours)
www.gva.ch/en
Lyon Saint-Exupéry is 196km from Aussois (2 ½ hours)
www.lyonairport.com
Public shuttle bus transfers from airport
Lyon Airport - Aussois via Modane (www.lys-altibus.com). 
Chambery Airport - Aussois via Modane (www.lys-altibus.com). 
Aussois Airport Transfer
For pre-bookable private transfer rates with Peak Retreats, view here. 
Getting around Aussois and nearby areas
During the winter season, a free shuttle takes you down the village (Tompaz parking, caravanning, shops) to the lifts and the Tourism Office (Maison d'Aussois), every day and all through the day.
Interbus routes to nearby ski areas
• Bus for ORELLE: On Tuesday
Departs Aussois 9h15 and returns Orelle at 17h30.
• Bus for LA NORMA: On Wednesday
Departs Aussois at 9h30. Return to La Norma at 17h30.
• Bus for VALFREJUS: On Thursday
Departs Aussois at 9h30. Return at 17h45
Your place on the bus must be booked before noon, the day before your departure, AT THE LATEST at the tourist office.
---
Aussois Opening Dates
Aussois ski area is open: 17/12/22 - 10/04/23