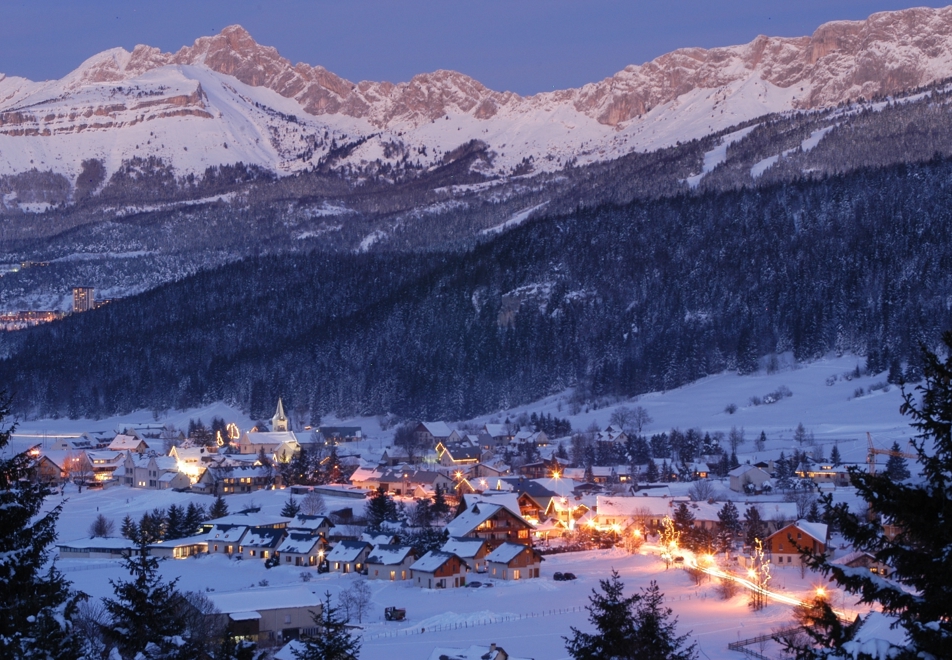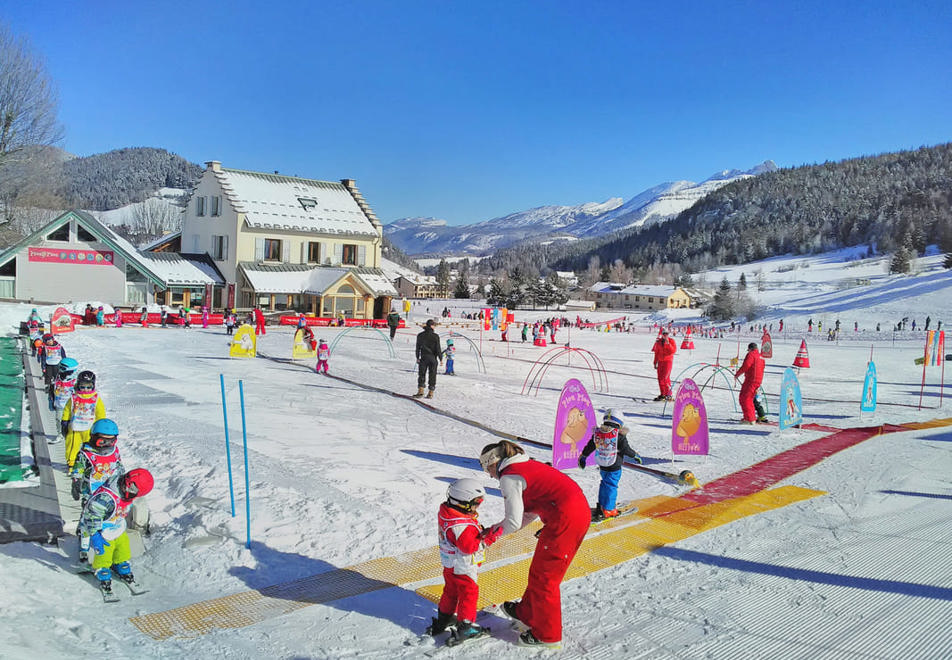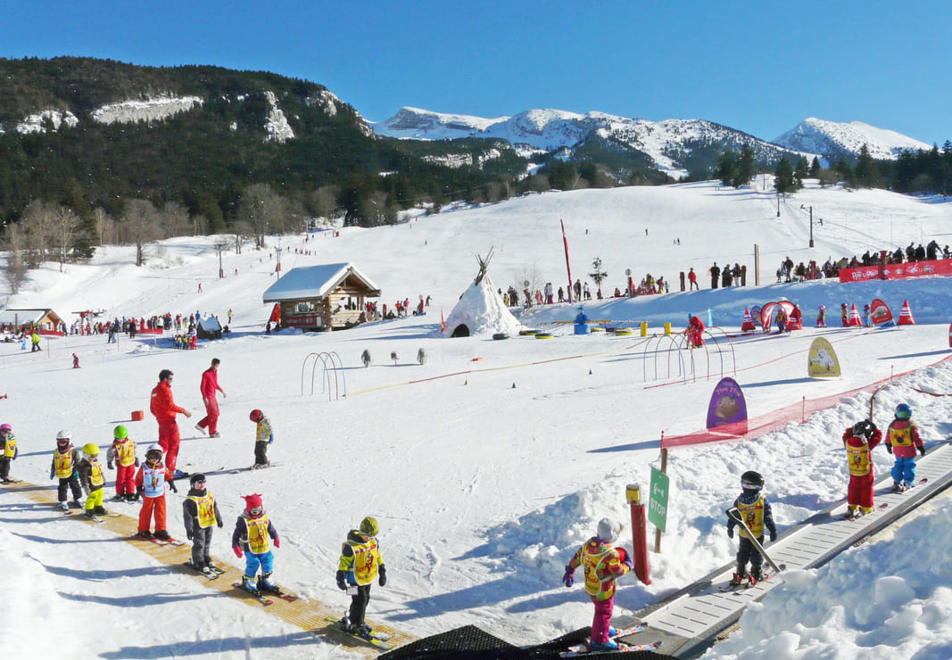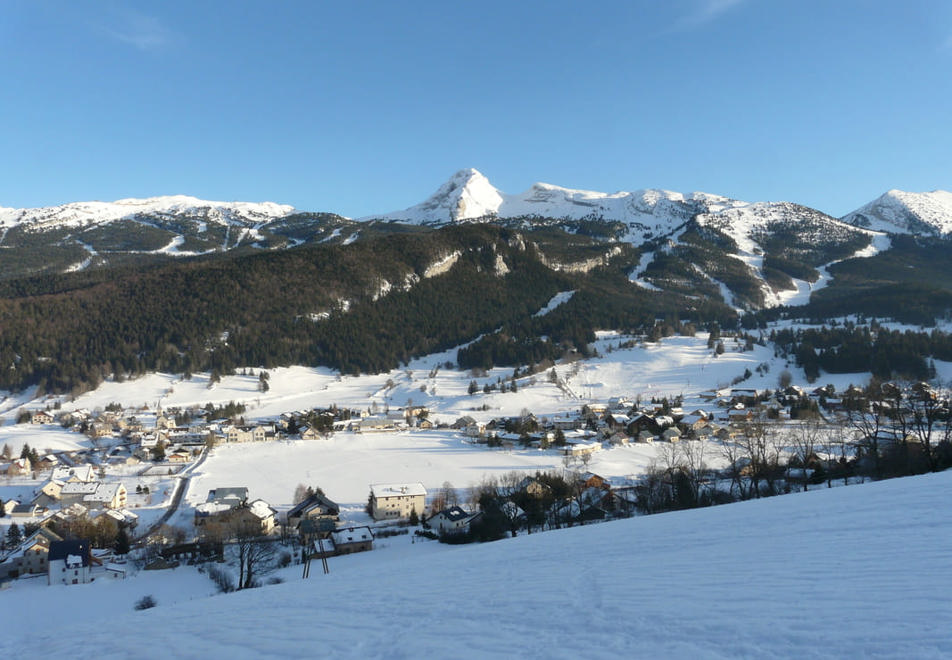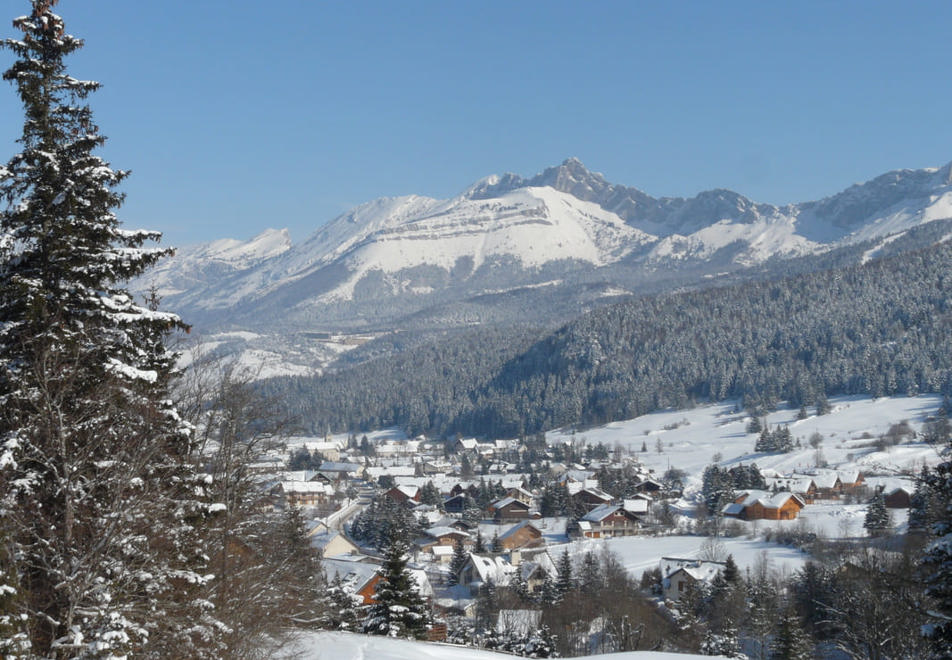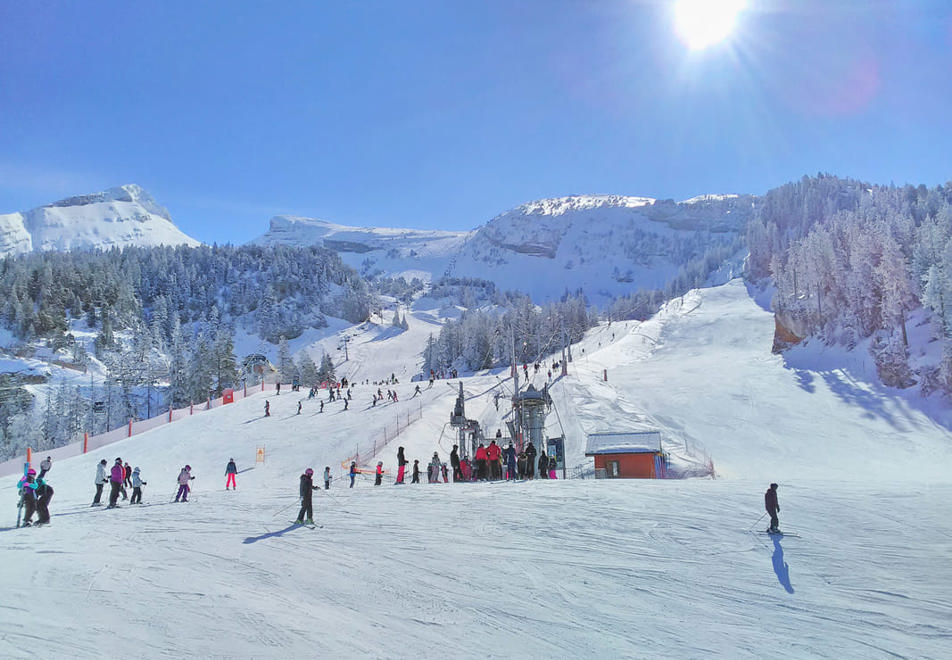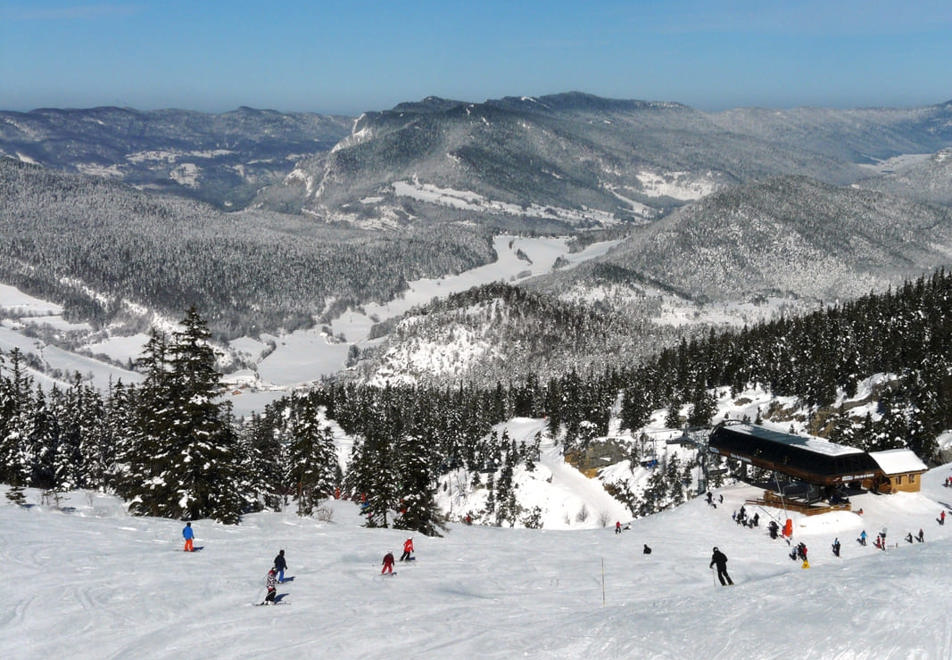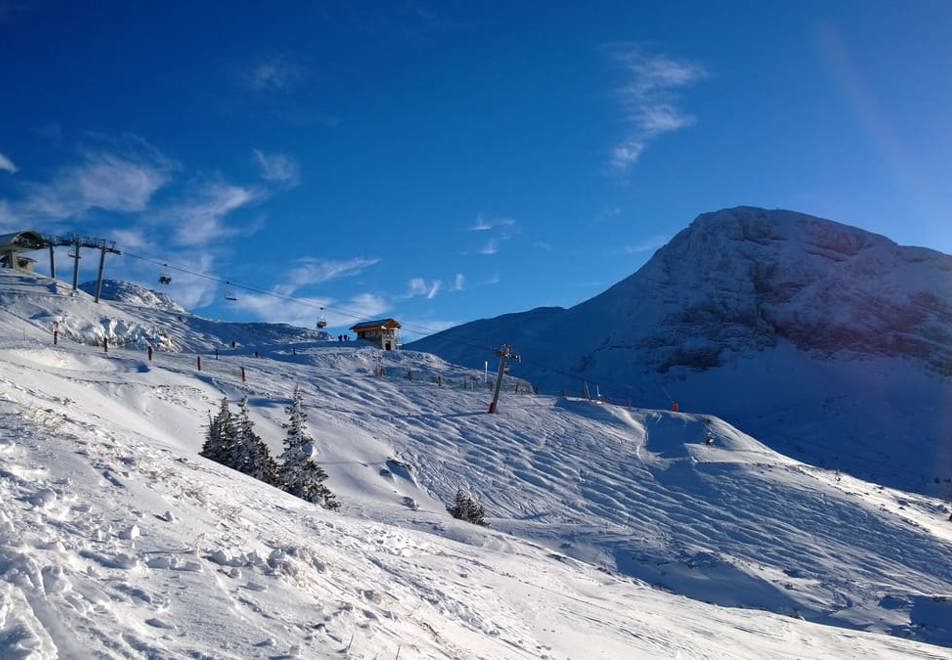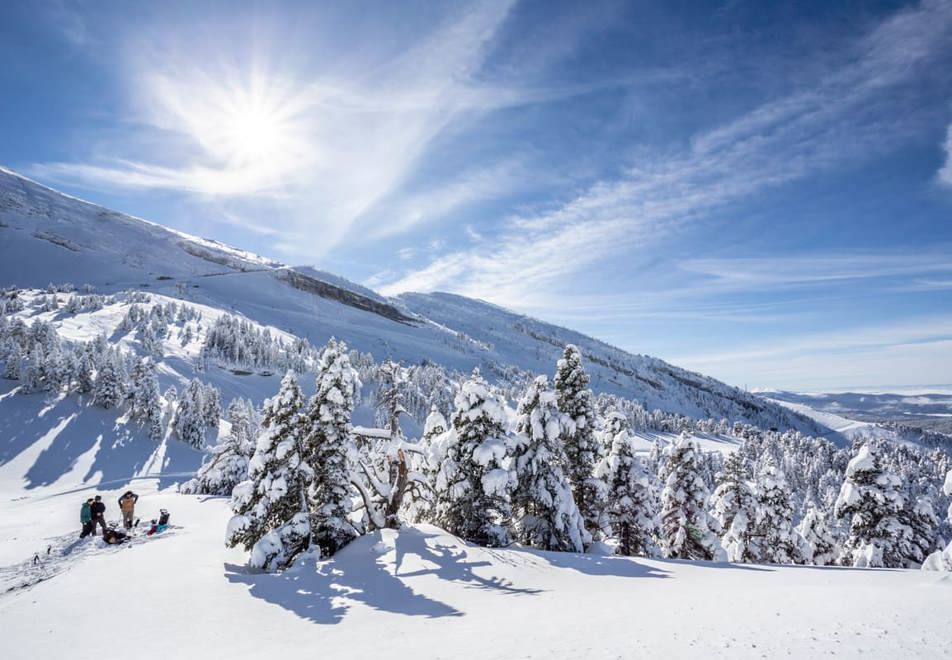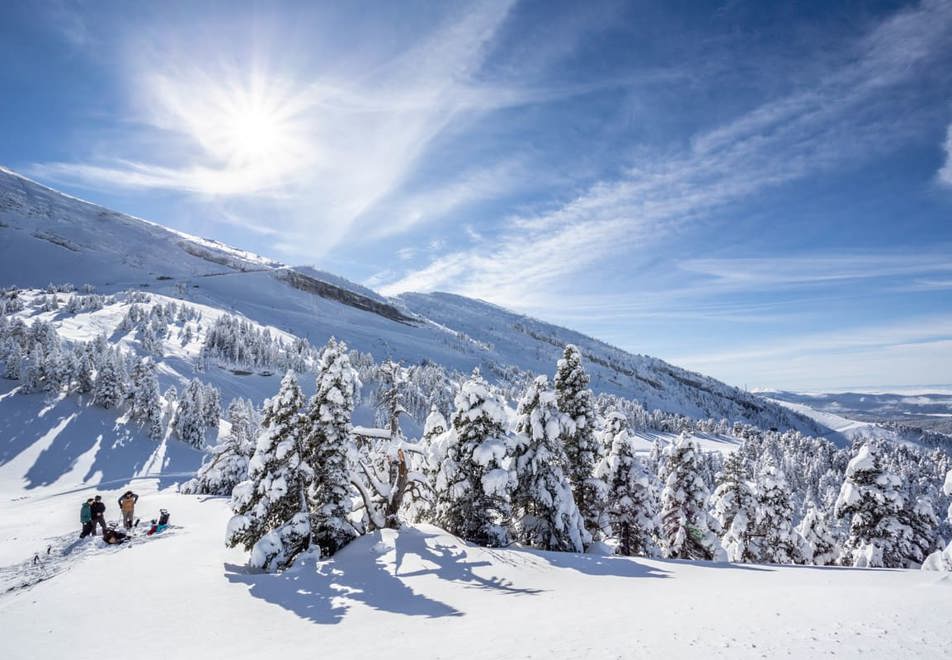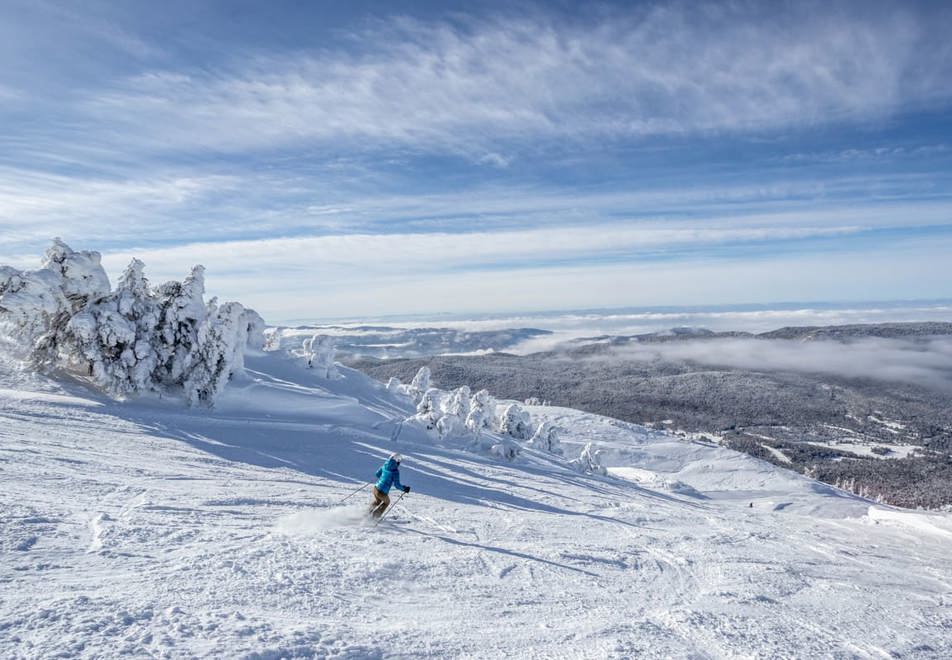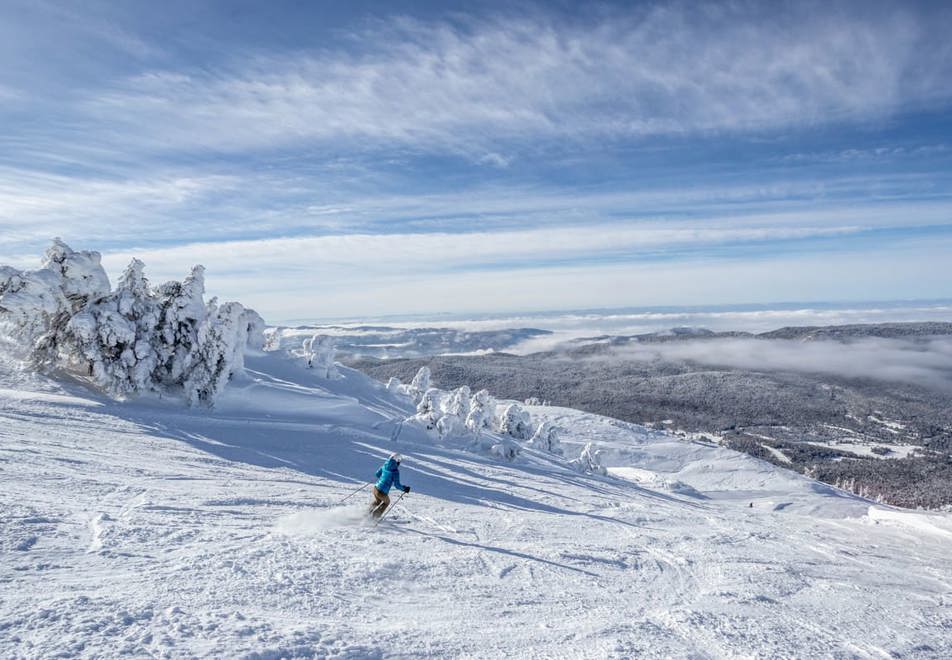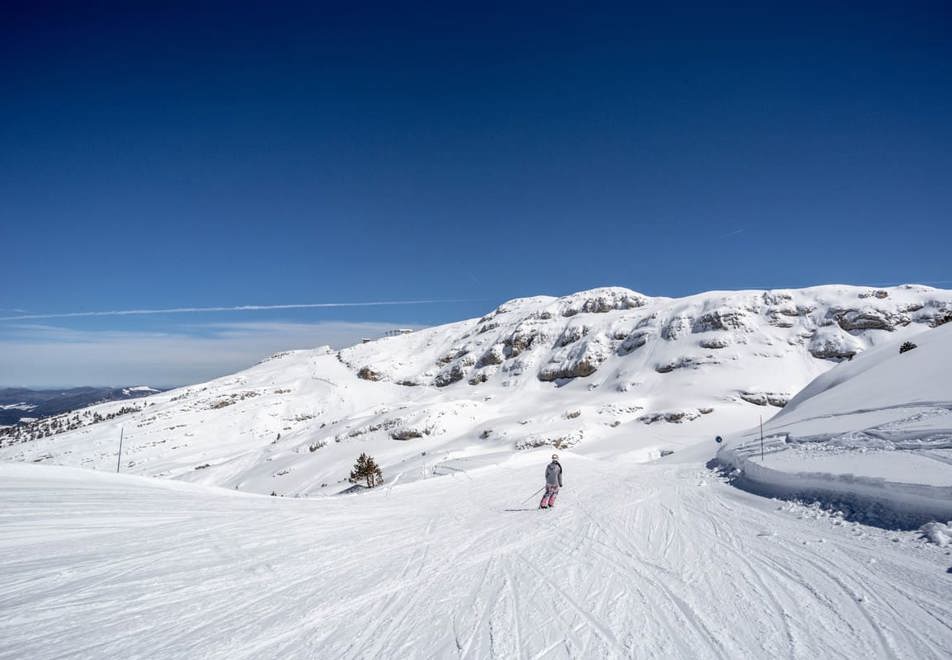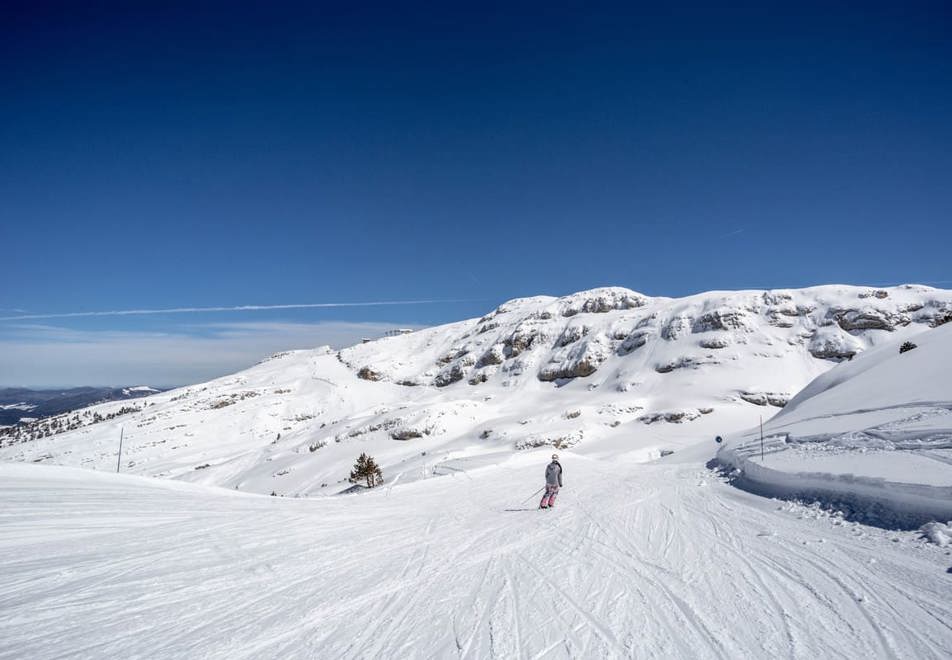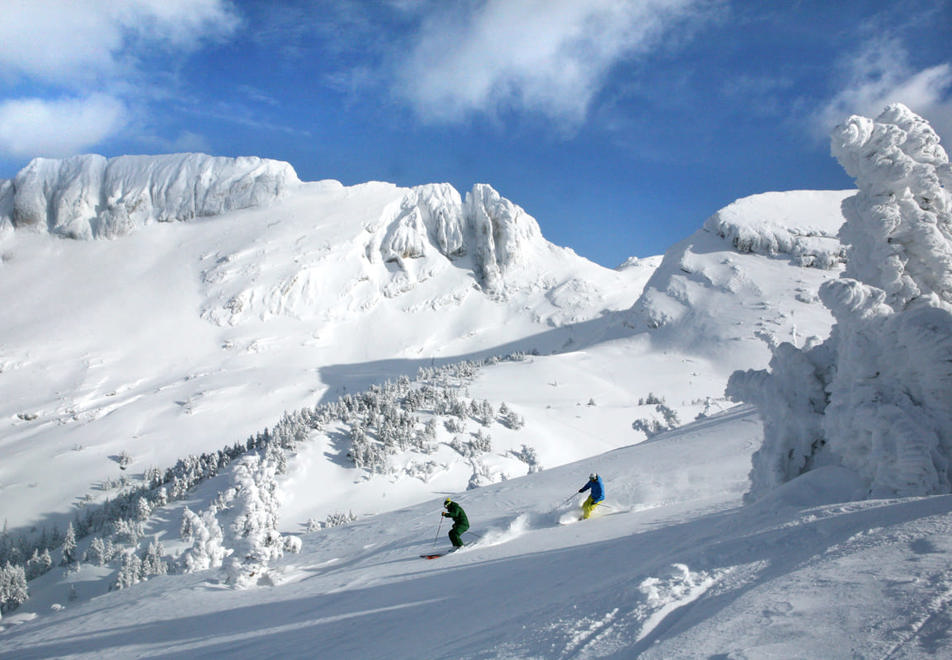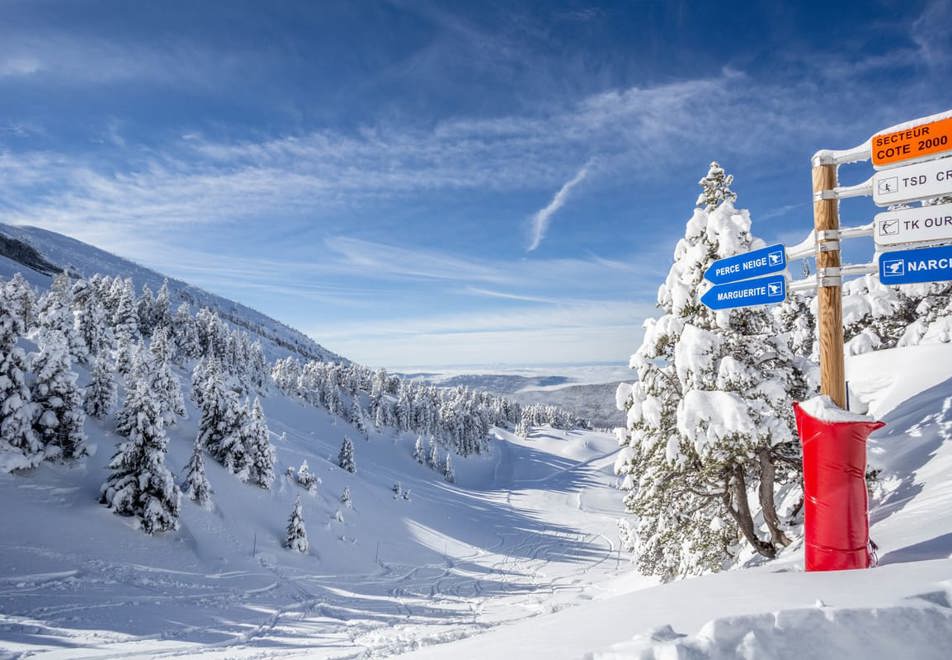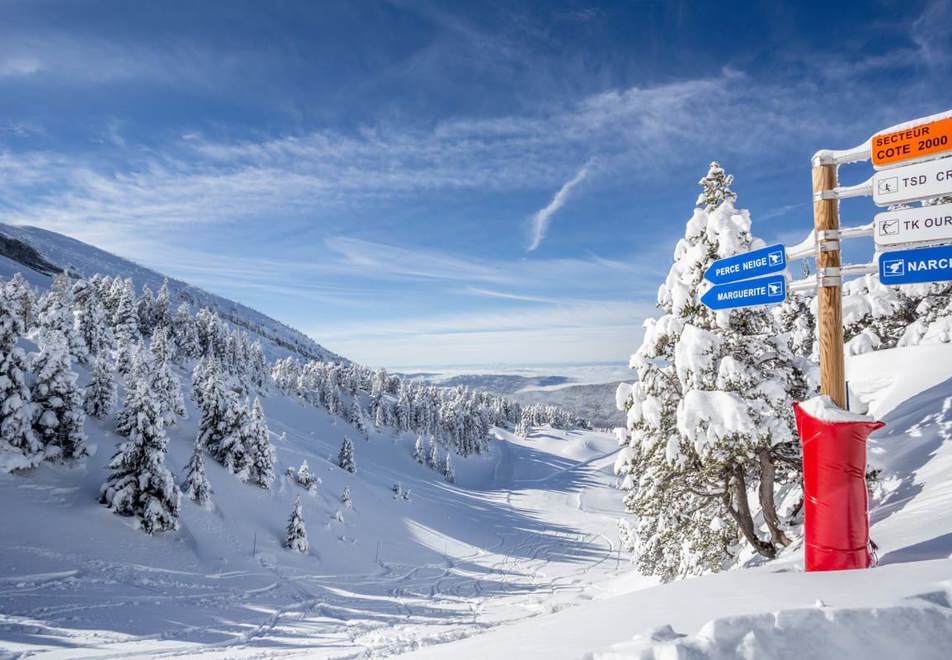 Thinking of skiing in Correncon? It's a small, typically French resort only 35 mins from Grenoble Airport.
Why Correncon Ski Resort in Isere?
Short transfer time being only 35 mins from Grenoble Airport
Traditional, small, authentic French village
'Famille Plus' resort - good children's facilities and great for families
A decent size Nordic Park - classic, skating and snowshoeing - one of the largest in Europe
Correncon Resort Information
Corrençon and Villard de Lans existed long before the development of tourist resorts. Even today, their tranquil village life goes on, following the seasons, as the two villages have managed to preserve their quality of life: busy local life, local products, new builds respecting tradition and the identity of the region.
Correncon en Vercors stands against the backdrop of the largest Natural Reserve in France. Corrençon boasts the charm of a small mountain village, authentic and peaceful. The two villages are lift-linked to form the Espace Villard-Correncon.
Villard de Lans is a lively village - the largest market centre and ski resort of the Vercors massif - and is 5km away. It was the 3rd ski resort created in 1906 after Chamonix. Today, the town has a population of over 4000, with pedestrian streets, a market, shops, a wave pool, an indoor ice rink, an exceptional sledging space, a bowling alley, a casino, a museum and other amenities that are busy round the year. 
Correncon is a Famille Plus resort. On 10 April 2017 and on 4 October 2017, the Tourist Offices of Villard de Lans and Corrençon en Vercors were awarded the national Qualité TourismeTM mark recognising its quality approach, for a period of three years.
The Vercors Park boasts many prestigious AOPs (products with a protected origin) such as the famous Grenoble walnuts (since 1938), Picodon cheese (goats cheese), the Clairette de Die, and the Châtillons en Diois wines plus Fario trout. The favourite: the Blue cheese from Vercors Sassenage, produced here for over 600 years! "La Villarde" is a mixed breed of cattle from Villard-de-Lans that is raised as much for its quality meat as for its milk. This latter is used to produce the AOC cheese "Bleu du Vercors-Sassenage".
Ski resort growth
Villard de Lans was the site of the 1st two-seater detachable chairlift and the 1st six-seater gondola lift in Europe, the first snowplows in France, the merging of the Villard de Lans and Corrençon domains, modelling and sodding of the slopes, "latest generation" mechanical lifts, the creation of two Altitude lakes, a fixed-price hands-free kit available from the Web... this ground-breaking resort is constantly innovating and growing through its major investments. Today the Villard/Corrençon Alpine resort is one of the foremost resorts in France.
Read our focus on Villard de Lans and Corrençon to find out more about these two neighbouring villages and see what's on offer for both skiers and non-skiers at each.
VILLARD DE LANS SKI AREA
The Villard-Corrençon skiing area is the largest (125km of pistes, 19 lifts) and highest of all the Alpine areas of the Vercors (1050m–2050m). It offers a varied range of pistes for all abilities, ranging from slopes for beginners to the iconic Carole Montillet black piste. Ski in open panoramas that extend as far as the eye can see, in craggy environments or in fir and pine forests. A lot of the skiing is between the trees which makes it ideal in bad weather.
The villages of Villard de Lans and Corrençon are also overlooked by the highest peaks in the mountain range: a paradise for downhill skiing! A skiing area with a 1,000m difference in altitude.
The topography of the Vercors is also ideal for cross-country skiing: on the plateau, the ski slopes follow the natural terrain, alternating forest landscapes with panoramic views. In fact, the ski resort boasts one of the largest downhill and Nordic skiing areas in Europe.
From family ski activities on wide slopes to more challenging skiing on the 1,000m of undulating slopes through snowy valleys and forest trails to the hilly fields and the powdery slopes of the "Grand couloir" with its ungroomed runs plus the legendary "Carole Montillet", there is something for everyone. The landscapes are spectacular and have been developed in keeping with an exceptional natural environment.
The Colline des Bains in Villard de Lans and the hamlet of Ribambel at Corrençon have both been specially designed down to the smallest details to combine wholesome fun in the snow and innocent pleasure. Accessible, practical, friendly and safe, these are the main qualities of these recreational facilities dedicated to inter-generational family fun.
CORRENCON SKIING
CORRENCON BEGINNERS
In the hamlet of Ribambel, families feel at home in Corrençon because they place a premium on accommodating both children and parents so that everyone makes the most of their vacation…
It includes a large central and safe area that contains all structures, activities and events for children 3 months and older. A beginner's ski area for children and adults (the Rambins), sledding slopes with conveyor-belt lift, snowshoe trekking trails, Maison des Enfants, snow garden, ski lessons, around-the-clock activities… are all part of what makes this area functional and fun. It is designed down to the smallest detail for learning snow sports through play, under the watchful eyes of their mascots 'Caly' and 'Piou Piou'. For adults who already know the basics of skiing, this is also a departure point for the large Alpine and Nordic ski resorts, with or without a guide from the French Ski School.
The beginners' area is located inside the village:
Wide sunlit pistes and fun trails in the forest, leaning modules
110m altitude difference maximum conducive to learning and progress
2 ski lifts for beginners/carpet lift + snow guaranteed by snow machines
L'Abri des Héros, log cabin with an open terrace and hammocks for snacks and relaxing
CORRENCON INTERMEDIATES
Intermediates are well catered for. There are plenty of blue runs just above the resort and also red runs within the Correncon immediate ski area. More can be found by venturing over towards Villard de Lans. Most are off of the Cretes chairlift.
CORRENCON EXPERTS
Experts can lose themselves in the Espace FreeRide just about Cote 2000 in Villard de Lans. As mentioned above, there are a number of reds to have fun on. For the more daring, there are various black runs including on the Corencon side. Choucas (Correncon) goes on the far outer edge of the mountain (as far across as you can go) and the Rhodo (Correncon) is a very lengthy black. In Villard de Lans you can find the C.Montillet black run off of the Pres des Preys gondola and the Chamois and E.Allais off of the Cote 2000 gondola. Sat in-between the two resorts, you will find the Lievre Blanc and Ecalier. There is also an Espace FreeRide in Correncon.
VILLARD DE LANS FREERIDING/FREESTYLE
There is a freestyle airbag in Correncon plus an Espace Freeride.
VILLARD DE LANS RESORT RUNS
Resort runs consist of a green run, red run and a black run.
CROSS COUNTRY/NORDIC SKIING
The Haut Vercors Nordic site... Located on the edge of the largest Natural Reserve in France it is a cross-country skiing paradise of 153km - everyone can find their comfort zone depending on their technique and level of expertise. Lovers of the great outdoors can push the limits of the site even further to the virgin spaces of the Hauts Plateaux du Vercors natural reserve for a skiing adventure and nature that is all part of the experience.  The exceptional Espace Nordique du Haut Vercors Alpine and Nordic skiing pistes are accessible on skis or using a free shuttle service. This vast area is often compared to northern Canada because of the beauty of its landscapes. It has Nordic France approval. 
It is accessible from 3 points of entry: Bois Barbu in Villard de Lans, Les Hauts Plateaux in Corrençon and Herbouilly in St Martin.
Artificial snow at each entry point means that from the first snowfall, ESF instructors can offer you an opportunity to discover snow or make progress in cross-country skiing and biathlon (an Olympic winter sport combining cross-country skiing and shooting) in the best possible conditions.
Nordic site Haut Vercors/Porte de Corrençon:
Porte de Bois Barbu:
2 x green (5 & 10km)
4 x blue (2.2, 3.8, 5, 7km)
2 x red (5, 12km)
2 x black (1.2, 11.5km)
Porte de Correncon:
1 x green (2km)
1 x blue (7.5km)
3 x red (3, 4, 7km)
1 x black (7km)
Porte d'Herbouilly:
3 x green (1.5, 1.9, 3.3km)
2 x blue (4.5, 7.8km)
2 x red (6.3, 8.8km)
2 x black (9.1, 9.2km)
Dog-sled driving lessons, snowshoe trails, trails and shooting ranges for beginners and Biathlon competitions, the Nordic site is now open for many activities providing you with many new experiences!
Correncon Ski Hire
Pre-book your ski hire with Peak Retreats
To download the ski extras form, see 'Helpful links' further down the page.
Please note, these Pound Sterling prices are for indication only. They will fluctuate based on Euro/£ exchange rate. Please call us for the latest prices.
Correncon Lift Passes
Pre-book your lift passes with Peak Retreats
To download the ski extras form, see 'Helpful links' further down the page.
Please note, these Pound Sterling prices are for indication only. They will fluctuate based on Euro/£ exchange rate. Please call us for the latest prices.
---
Other lift passes on offer (to buy locally in resort in Euros):
If you wish to book only half day or a day pass, or perhaps a few days consecutive or non-consecutive (Peak Retreats usually only pre-book 6+ days passes), then these can be bought in resort at the lift pass office, in €'s. This may suit those who only ski a few times during the week or who only want to ski the immediate local area rather than the full area (there are usually various lift passes on offer that cover different parts of the ski area). Each resort usually has a beginner's pass too which covers a small area in which to learn, which may be all you need for a few days as a beginner (some areas are even free). Prices can be found on the tourist office website if you need a guide.
Easy Domaine pass for beginners:
Covers Clos de la Balme Telemix lift, Village, Ribambelle, falaises 1 & 2 ski lifts

Correncon Ski School 
For ski school times and prices, please download the ski extras form from the 'Helpful links' further down the page. Please note these are just guiding prices. Please call us for the latest prices.
Please note that lesson times are subject to change right until the last minute - you will be advised. Outside French school holidays, the ski school reserves the right to cancel group lessons should numbers be insufficient.  For peak periods - Christmas, New Year, February half-term and Easter - we strongly recommend that you book as early as possible and in any case at least 6 weeks prior to the required dates. Morning lessons tend to get booked up first and therefore we may only be able to offer afternoon classes within 6 weeks of departure. In some resorts, English speaking instructors may not always be available, particularly at peak times.
We cannot always guarantee that prices will be cheaper than in the resort. When ski packs prices are calculated, the currency is bought at the exchange rates that apply at the time. You can be assured that once you have booked your extras, if the pound depreciates, you will not be charged more for your ski packs, enabling you to budget for your holiday in advance.
Correncon private lessons (not pre-bookable, book direct):
Individual tuition can only be purchased directly from the ESF ski school. Peak Retreats cannot pre-book these. Private lessons usually start from 2 years old and have no maximum age.
How to book:
You can book online with ESF Correncon or contact them by phone on 0033 476 95 83 46. It is advisable to book before you go and in good time as instructors get very busy, especially in Peak times.
Prices vary from resort to resort but are around €40-80 per 1 hour lesson for 1 or 2 people (the more people you have the cheaper it usually is so you can split the cost). Most resorts offer a choice of 1 hour, 1.5 hours or 2 hour lessons. These may be in the morning or afternoon and are usually at select times. If you only fancy just one private lesson, this is usually fine. Otherwise, you can book a course of private lessons over as many days (consecutive or non-consecutive) as you'd like. However, it is more cost-effective to book group lessons for the week (which we pre-book).
---
Correncon non-skiing childcare (not pre-bookable, book direct)
Correncon has acquired the Famille Plus label for its childcare facilities. Please view here for more information on the Famille Plus label.
Garderie Les 3 Pommes
This well-being centre is designed for children aged between 3 months and 4 years (6 years outside school holidays) so they can enjoy the mountain air safely: outdoor games, cuddles and siestas, the daily schedule is tailored to suit the needs of each child.
All year round, every Monday-Friday + weekends from January to March as required from 8.30 am to 5.30 pm. Closed exceptionally on bank holidays.
Heath books needed.
How to book:
Please contact them direct for prices and to book. It is advisable to book before you go and in good time as spaces get filled quickly, especially in Peak times.
Garderie Les 3 Pommes
0033 4 76 95 80 85
les3pommes@correncon-en-vercors.fr
Top winter activities to experience in Correncon
Please note Peak Retreats do not book any activities and most activities are payable.
Snowsport activities:
Sledding in Le Hameau des Rambins
In Corrençon, winter activities are all accessible from the village centre! The sledge track is one of those. Located within the Hameau des Rambins, with a covered carpet lift, this sledge slope at the snow line makes everything easier. You will certainly bump into the mascots Caly and Piou Piou. For the more experienced, it is also the starting point towards the large Alpine and Nordic skiing areas.
Snow Park with activities
The Colline des Bains (unique in the Alps), on the edge of the village, was the original venue for skiing at Villard de Lans. But now you can practice tobogganing, bobsledding, group 'snake' sledging and snowtubing. With two beginner's slopes for children and five sledging slopes (with conveyor belt lift), it offers varied activities with a well-deserved snack inside or on the south-facing terrace at the Maison de la Colline. While the children are enjoying themselves on the slopes, parents and grandparents can take the panoramic trail from the snow front to the peak of the Colline for a guaranteed 360° view of the village and its mountain landscapes! 
6 pistes and as many types of sledge to try out! For beginners and more experienced, there are six slopes and a range of original and innovative sledges: classic, with the steering wheel, side-by-side twin, face down, sledges attached to each other... Change sledges to try another one (subject to availability)! Two ski lifts in the form of carpets for getting to the top of the slopes without effort. Every Wednesday during school holidays, come and enjoy the illuminated Luge Park in night sessions from 6 to 8pm. A free beginners' skiing area for tiny skiers is also available there. ESF and its qualified instructors provide skiing lessons for young children during the holidays (children aged 3 to 4, working towards an Ourson).
Snowshoeing
50km of marked trails give the opportunity for all to discover snowshoeing in total freedom and safety.
Map available at the Nordic centres. Trails from 0.8km to 26.8km taking from 10 mins to 8 hours.
Airboard
The airboard is a fun inflatable sledge, manageable and usable by all. You can try it at Les Ramblins in Correncon or Colline des Bains in Villard de Lans. Daily dependant on snow conditions. 10yrs+.
Ride on a snow groomer
Several times a week (depending on visibility and weather), from the starting point of the Balcon de Villard pistes, go to the top of the Cote 2000 gondola lift. Two possibilities: either at the end of the day for a mountaintop snack at sunset. Or for an aperitif at the top with fires and braziers, followed by a mountain meal. Booking required.
Nordic walking
Originally from Scandinavia, pole walking offers a gentle workout for breathing and circulation and harmoniously exercises the whole body. Discover it alone or in a group.
Skishoeing
Skishoeing is a sport that is part of the Nordic walking family. With their special size, shorter and wider, ski shoes are midway between snowshoes and Nordic touring skis. Tours with a guide for 2 hours.
Sledge dogs
Let these lovely Nordic dogs carry you in comfortable traditional sledges. With your family, partner or friends, an activity that will leave lasting memories. Maiden rides only. Booking required. Kennel tours on Tuesday and Thursday at 6pm.
Ski touring
The pleasure of touring and off-piste skiing in untamed nature. A mountain guide will take you on an unforgettable but safe outing. Equipment supplied. Four people minimum.
Torchlit descent
During the French school holidays, every Thursday in Villard de Lans and Wednesday in Corrençon, torchlit descent by ESF instructors followed by free mulled wine and a fireworks display.
Freestyle airbag
On the lower pistes of Corrençon, at the Clos de la Balme, try the freestyle airbag, where you jump off a dedicated mound and land on a huge inflatable mattress. Activity open to all, offered during the February holidays (depending on the weather and snow). After nightfall on Wednesdays, before the torchlit descent by instructors. Managed access and minimum skiing ability required, assessed on the day by the organiser. Helmet required.
Other activities:
Igloo night
Whether as a family or with friends, take advantage of your vacation for a new experience: a mountain evening with dinner at the Auberge du Clariant and spend the night in an igloo! Every Saturday and Sunday.
Pony ride
Pony rides for children from 3 years. All year round, daily.
Market
All year round on Wednesdays
In the heart of the village of Villard de Lans, the marketplace is just another place to meet up and chat with the villagers, as well as the perfect opportunity to discover regional products or simply stroll through the village streets.
Vercors farmers' market
On the Place de la Libération in Villard de Lans. Every Friday of the February school holidays.
Caves
Vercors is one of the most beautiful karsts in Europe: limestone mountains where water flows very little on the surface as it runs over the rocks and disappears into the earth. Over the millennia, this has resulted in exceptional underwater landscapes. Caves were adapted and brought to light so that this hidden world can be enjoyed by all. Follow your guide for a wondrous and educational voyage back in time. Mostly only open in summer but there are a couple open in winter.

Hot air ballooning
With the wind on your face, savour the magnificent scenery from above. Patrick Poussardin offers hot-air balloon lessons for beginners leaving from Villard/Corrençon to explore Vercors with a bird's-eye view.
Open all-year-round, daily. Subject to favourable weather. Cancelled in case of bad weather.
Paragliding - VILLARD PARAPENTE
In the heart of the Vercros, in the Villard de Lans/Côte 2000 ski area, fulfil your dreams. Take off with Cédric, a state-qualified instructor, get a real bird's eye view of the Vercors plateau and its snow-capped mountains (Cornafion, Grande Moucherolle, the Gerbier ridge, etc.). 
Tandem paragliding flights from the top of the Cote 2000 cable car, landing at the bottom of the Villard slopes (an altitude drop of 600m). Flights possible on skis or on foot. We recommend you dress warmly (ski clothes). Tel: 0033 610 45 12 87
Leisure centre - swimming and ice rink
In the centre of Villard de Lans, the leisure centre includes the aquatic centre and its famous wave pool, the André Ravix ice rink, which plays host to the Ours ice hockey games, as well as the fitness and relaxation centre. All year round, whatever the weather, you will be able to enjoy this unique experience.
Swimming pool
Aquatic centre (Wave swimming pool, paddling pools, outside swimming pool, balloon party, aquaerobics) - no waves after 17 hours.
Ice rink
With its 1800m2 of ice, the ice rink can provide a welcome breath of cool air in summer as well as being an ideal addition to your winter sports activities.
As well as traditional public sessions throughout the year with the possibility of skating lessons, "Ice Party" sessions, loved by teenagers, have been added in the evenings. Light shows, smoke machines, DJ, entertainment and lots of prizes... a real "techno-disco" night guaranteed! Free for children below the age of 5. The use of a helmet is compulsory for children, and is advisable for beginners, as is the use of gloves. Helmet rental at the door.
Le Rex cinema
Newly revamped, Le Rex is a 360 seat cinema with 3D projection, screening international events, live shows...Sessions every day at 3pm, 5:30pm and 8:30pm. Open all year round.
Bowling
Come to share a friendly moment in family or between friends, in the day and in the evening. Compulsory attendance of an adult for less than 16 years old.
Boules
Played all year round on the indoor bowls pitch, depending on availability. Petanque pitch and competitions organised. Open all year round.
Casino
Every day throughout the year in Villard de Lans. The casino includes 50 slot machines, stud poker, blackjack, bar, restaurant. Entry refused to under 18s., proof of identity required. The casino is open until midnight on weekdays and 2 am on weekends. Entry prohibited to minors - ID required.
Frozen waterfall climbing
Climb frozen waterfalls with ice axes and crampons. For climbers of all ages. Courses available.
Horse riding
For beginners and more advanced riders, the Haras du Vercors stables are open throughout the year, in a welcoming new centre with an indoor arena. You could opt for discovery rides, lessons, courses and horseback tours in the snow.
Fatbike
Cycle in the winter! A fat bike is a mountain bike with wide tyres, which is suitable for tracks with or without snow. Guided outings, including at night. A new kind of winter sport. Give it a try!
Speed buggy RC
Discover a model car complex with two indoor circuits. Open every day during the holidays in the late afternoon, by prior appointment in-between seasons. Take up a challenge with your friends or family! Little ones could test the baby track from the age of 3. 
Potholing
Discover the inner beauty of the Vercors (geology and karst), and become an explorer… A unique and rare adventure open to all above 6. Beginners and the more experienced.
Tennis
Two indoor tennis courts, five outdoor courts, the possibility to play badminton. Note: variable opening depending on the weather.
Trampoline
Bam Freesports offers a trampoline, a large foam pool and a parkour space. Alone or with your friends, come for a laugh and loads of enjoyment. Jumping is fun!  Ages 8 and above - Booking recommended.
Orienteering
There are 15 permanent orienteering circuits to discover in the villages all year round and were created following the organisation of the World Championships in 1996.
In winter, we recommend that you don snowshoes to go in search of the snowy markers. Go to the Tourist Office where the maps are on sale, equip yourself with a compass and go off the beaten track in search of the markers. There's nothing to win, only the pleasure of exercising your brain and legs, as a team or as a challenge! Maps available at the Tourist Offices for individual use.
Please note: All the above information is for information only. For the most up-to-date information please visit the resort tourist office website. All activities will be in local currency (€ Euros) and are bookable and payable locally in resort.
Corrençon en Vercors Tourist Office
Le Village
38250 Corrençon en Vercors
Reception & information:
Tel:0033 476 95 81 75
Eating out, bars & shops
Mountain restaurants
Grand Baraque de Malaterre
In the middle of the forest, an authentic lumberjack cabin, Bernard (lumberjack-farmer) and Lydia (storyteller), share their love and knowledge of the 4 Mountains region. Discover the clothing and food of yesteryear. Access on snowshoes, downhill skis and on foot. No credit cards.
In Villard de Lans
Le Goutarou
In the heart of the Chalimont Forest, accessible only on cross-country skis or snowshoes in winter or by car or foot in summer. 5km from the Bois Barbu Nordic centre. Meals at lunch, evening and late at night. Reservation required. Credit cards not accepted.
In Villard de Lans
Altitude 2000
Located 1720m away and accessible to pedestrians and skiers via the Cote 2000 gondola lift: Self-service restaurant, bar, panoramic view.
In Villard de Lans
Creperie d'Altitude La Falaise
The creperie La Falaise is a snack bar in service only during the opening of the big alpine domain Villard/Corrençon. It is the ideal place for the skiers who wish to eat a snack before returning to tracks.
In Correncon
Auberge du Clariant
A 30-minute walk from the village of Corrençon via the GR 91 in the direction of the Hauts Plateaux du Vercors (the Vercors Highlands). Whether on foot, on snowshoes or cross-country skis, this is an easy excursion providing a "taste" of the picturesque ambience of a true mountain refuge.
In Correncon
Other restaurants and bars
There are a dozen bars and restaurants in Correncon. There is also pub/club called Discotheque Le Country open all year around and the Hiboubox, both in Villard de Lans.
Some of the more unusual restaurants in Villard de Lans include:
Le Globe Traiteur - Cuisine from here and there, eat in or take out
Sushis, ready-made meal (world food, French and regional)
Everything is home-made!
Le Mekong – Asian cuisine
My Little Terroir - is a small restaurant, brunch, an English and Italian grocery store - and much more. Exclusive Sardinia Bioproducts. The restaurant is open non-stop during weekends, school holidays and bank holidays. Fresh products (fresh fish, chopped steak), local products, eggs Bio "The farm egg " or sausages Bio of " Farm Hummingbirds " with homemade fries or mashed potatoes and seasonal vegetables, homemade desserts, Carrot cake, cheesecake, Banoffee Pie, Chocolate Pie and dessert of the day ... but also, find Italy in your plate: antipasti, cheeses, Italian meats over a good glass of wine, homemade ravioli (on request).
My LittleTerroir is also a small shop where you can find a product directly from producers Vercors Park, Italy and England to take on a picnic or to offer! 
Otherwise, you'll find a selection from creperies, pizzerias, snack bars, Gourmet/Gastronomic restaurants, typical French Savoyarde restaurants, bars/cafes that line the bottom of the slopes etc.
Amenities
Various shops to buy regional products, bakery, patisserie, boulangerie, fromagerie, fruit/vegetable store, charcuterie, épicerie, sports shops, tabac.
There is a 24/24h petrol station in Villard de Lans.
There are also a general supermarket - Petit Casino.
Vercors Lait Cooperative dairy are producers of Bleu du Vercors Sassenage AOP. This cheese is made according to a tasty recipe that is over six centuries old, which was revived in the 1990s by some ten producers. In addition to the iconic Vercors cheese, you will also find a host of other cheeses from the Dauphiné region: Col vert, Brique du Vercors, Saint-Marcellin, Saint-Félicien etc. Open every day in Villard de Lans
Access & opening dates
By air
Grenoble to Villard de Lans/Corrençon: 58 km - 30 min.
Grenoble-Isère airport to Villard de Lans: 58 km away
www.grenoble-airport.com - info@grenoble-airport.com - Tel: 0033 476 65 48 48
Regular shuttle between the airport and the Grenoble coach station
Villard de Lans - Corrençon: 5 km
Lyon Airport to Villard de Lans/Corrençon: 110 km - 1h30
Shuttle service between the airport and the Grenoble coach station:
www.altibus.com - altibus@centrecontacts.com - Tel: 0820 320 368
By Train
Coach connection from Grenoble train/bus station (35km) - https://www.transisere.fr/
Paris-Grenoble 3 hours on TGV.
Regular line 5100 (Grenoble-Villard-de-Lans)
Nine daily connections from the coach station with additional connections in winter season.
By electric car
Two special recharging points are available in the villages. Tourist office Information.
Free internal shuttle service
Several links every day between Corrençon and Villard and internally with the new shuttles, which can take you to the different hamlets within the village.
Correncon opening dates
Correncon opens 17/12/22 - 10/04/23