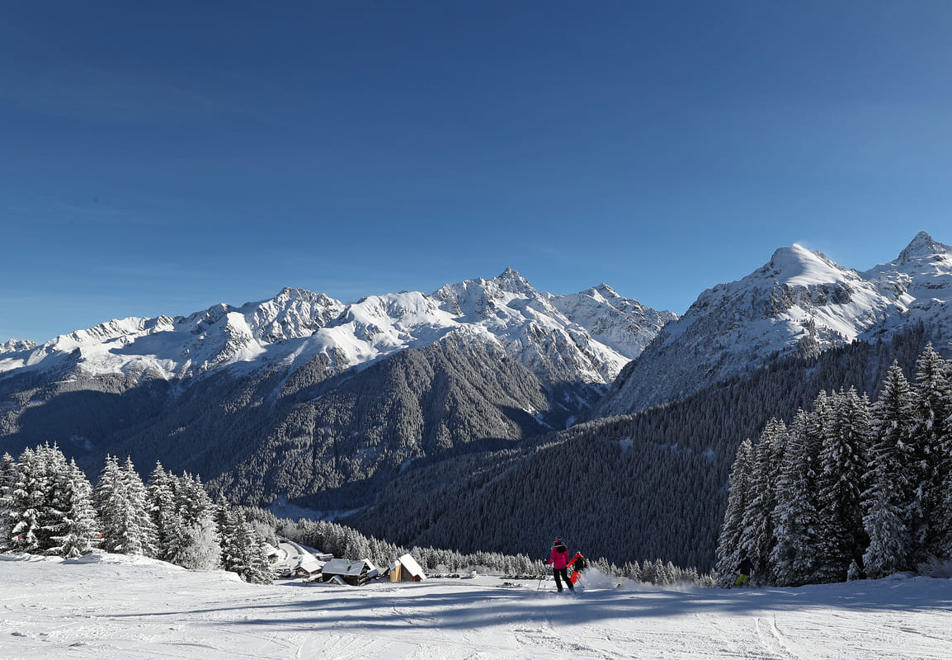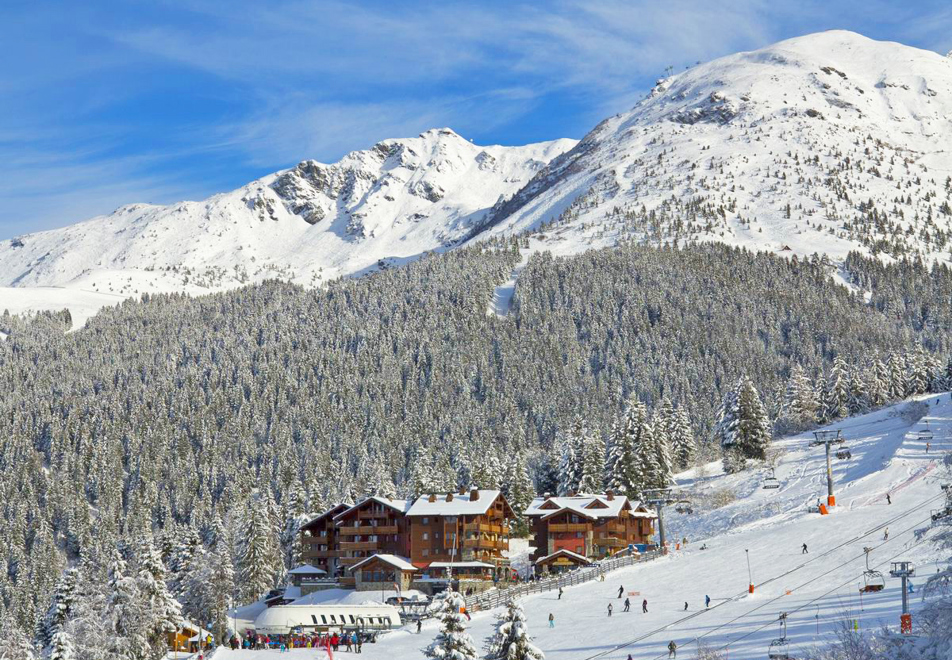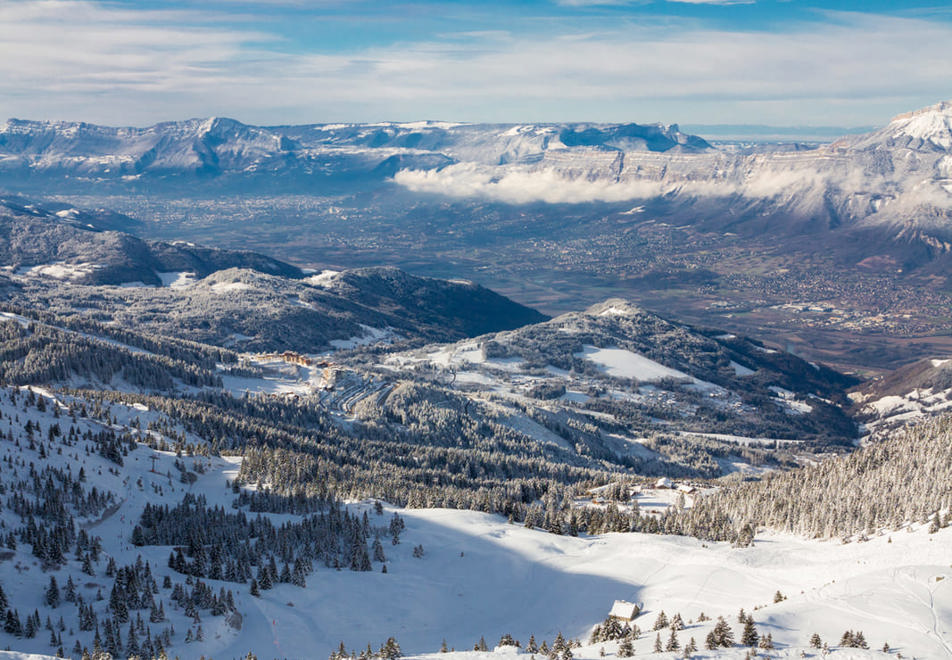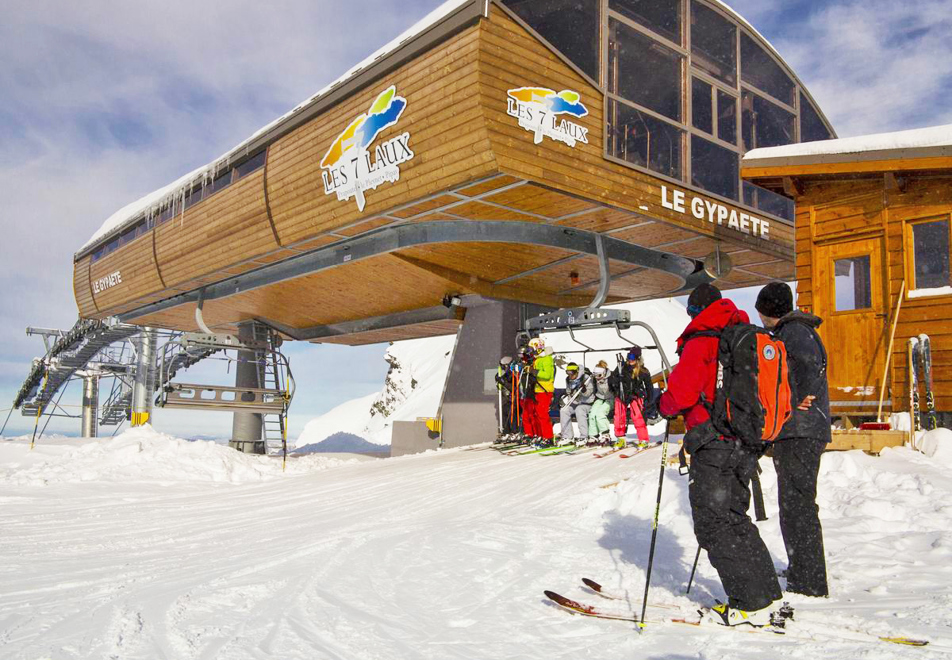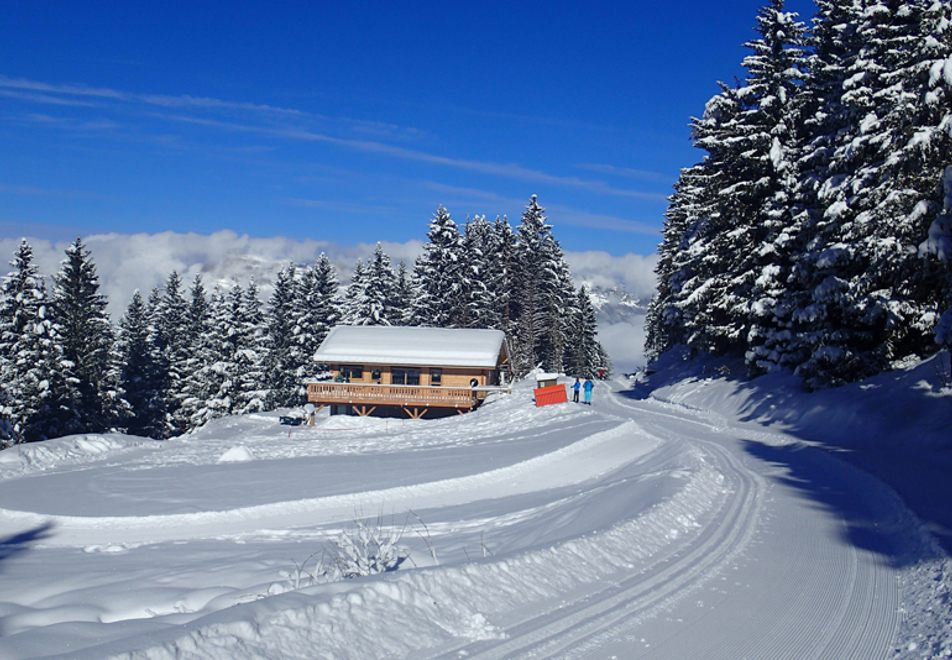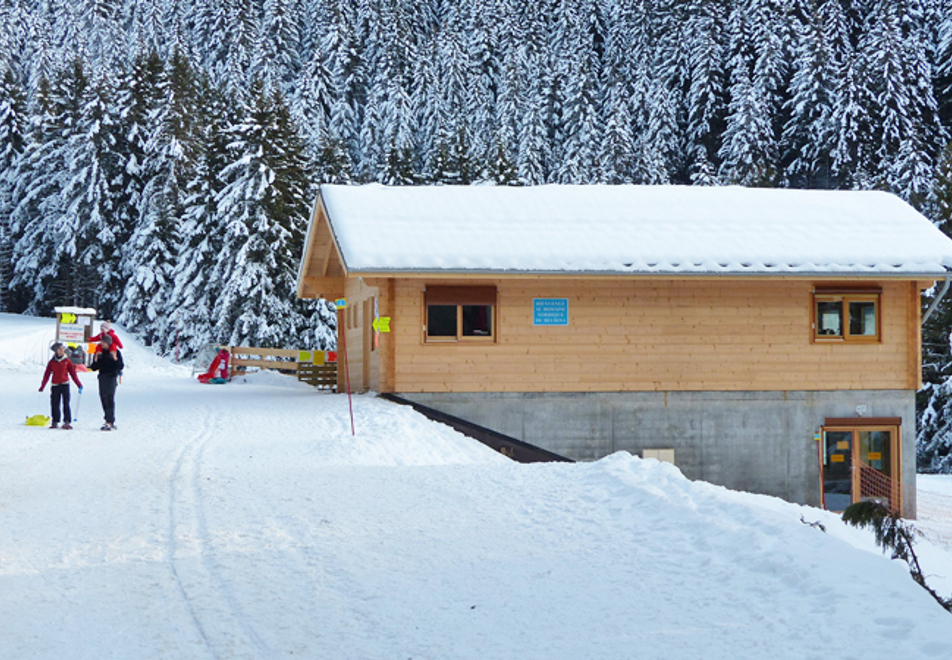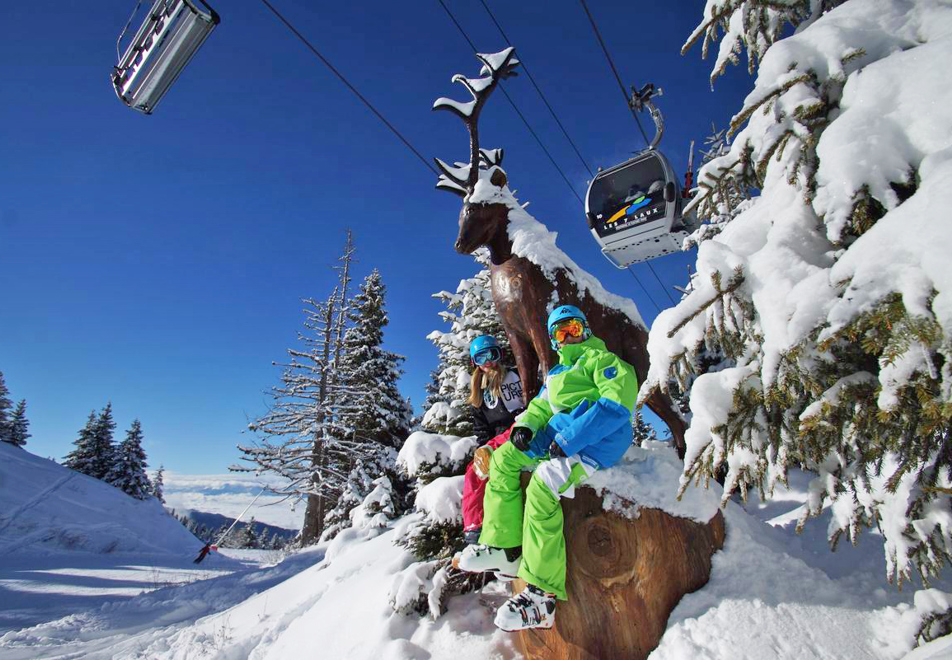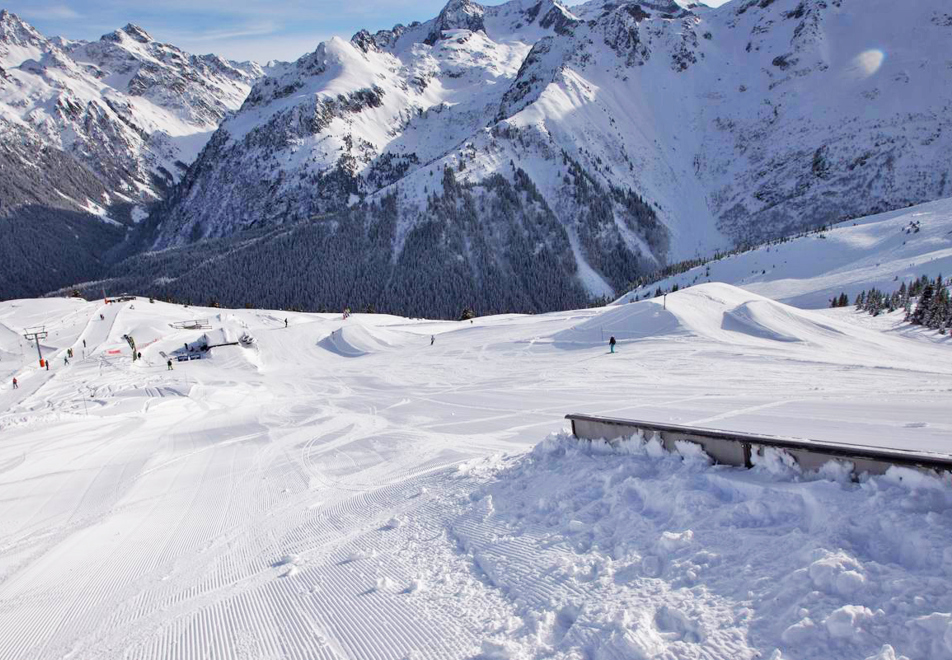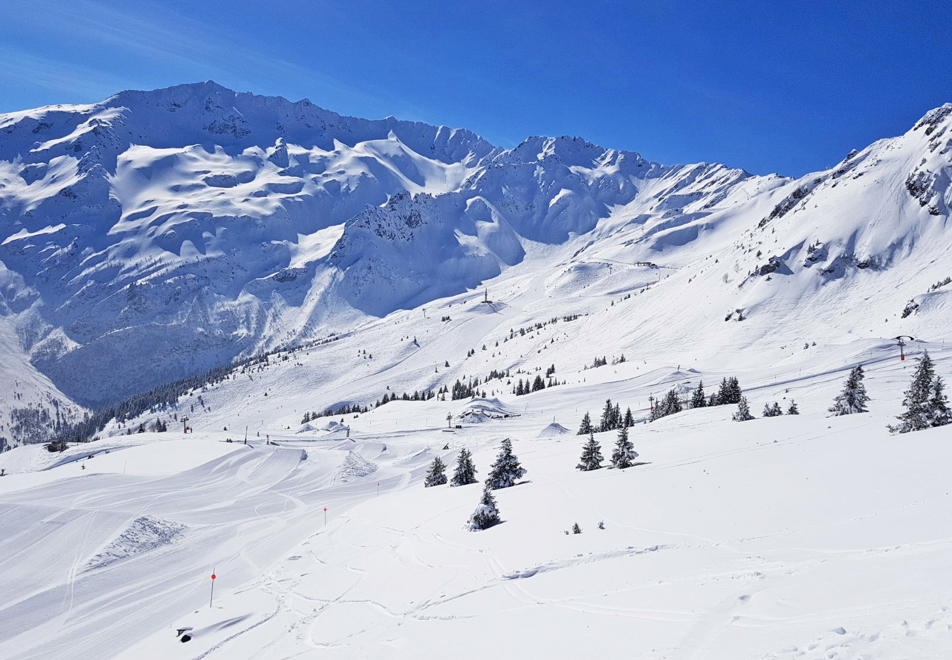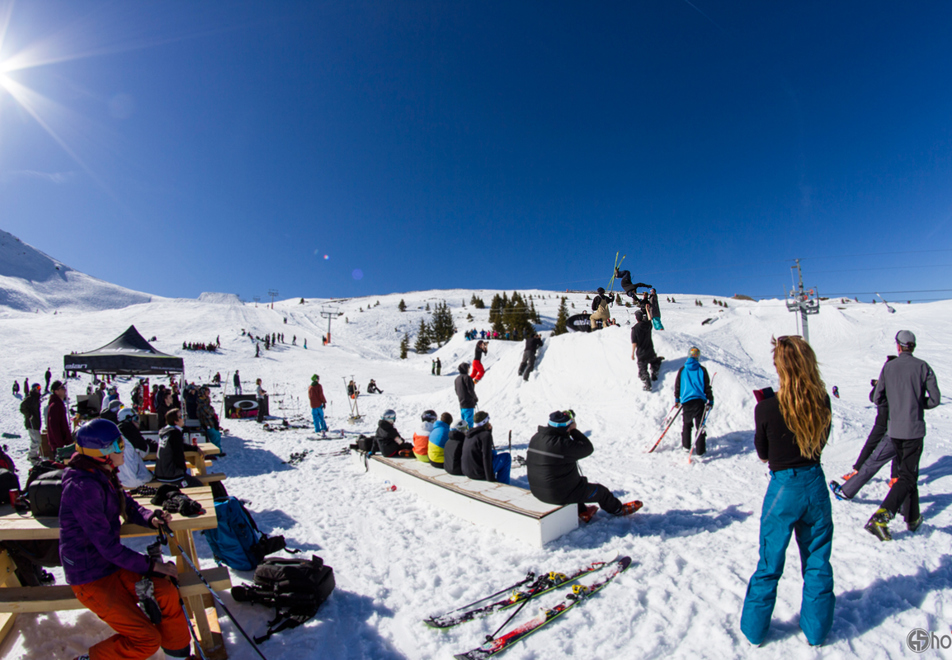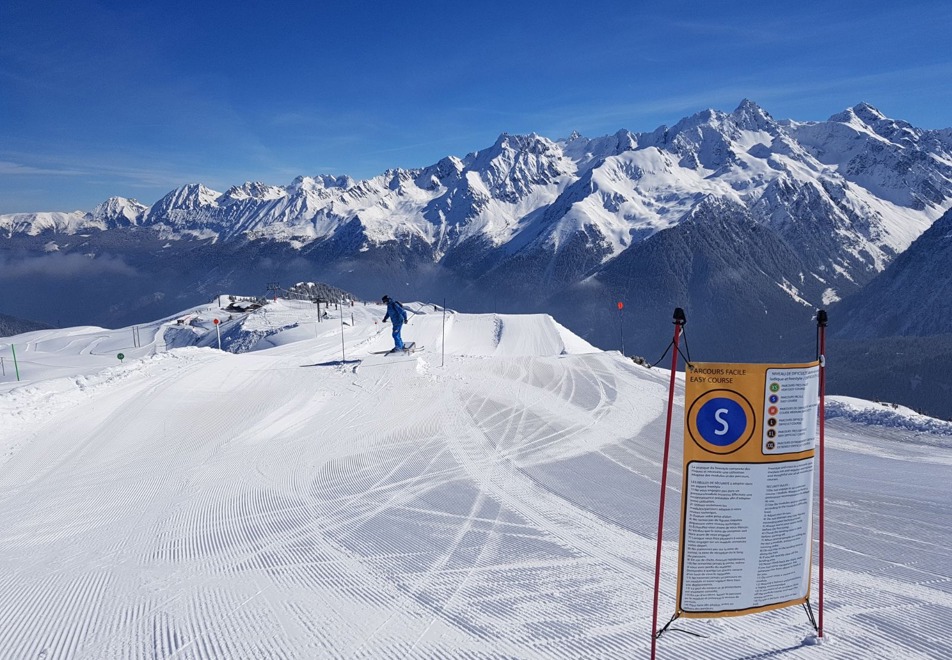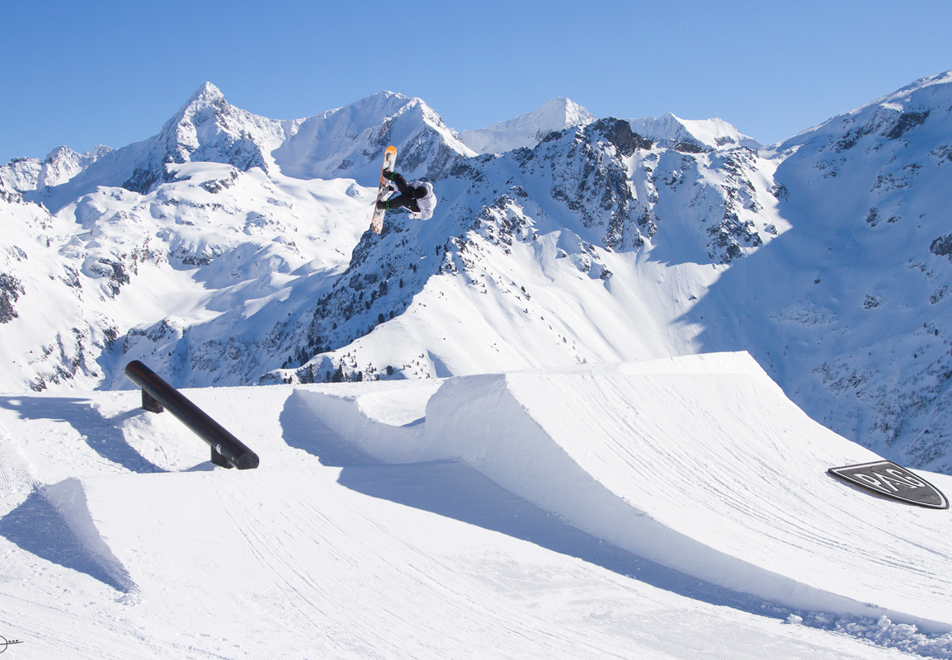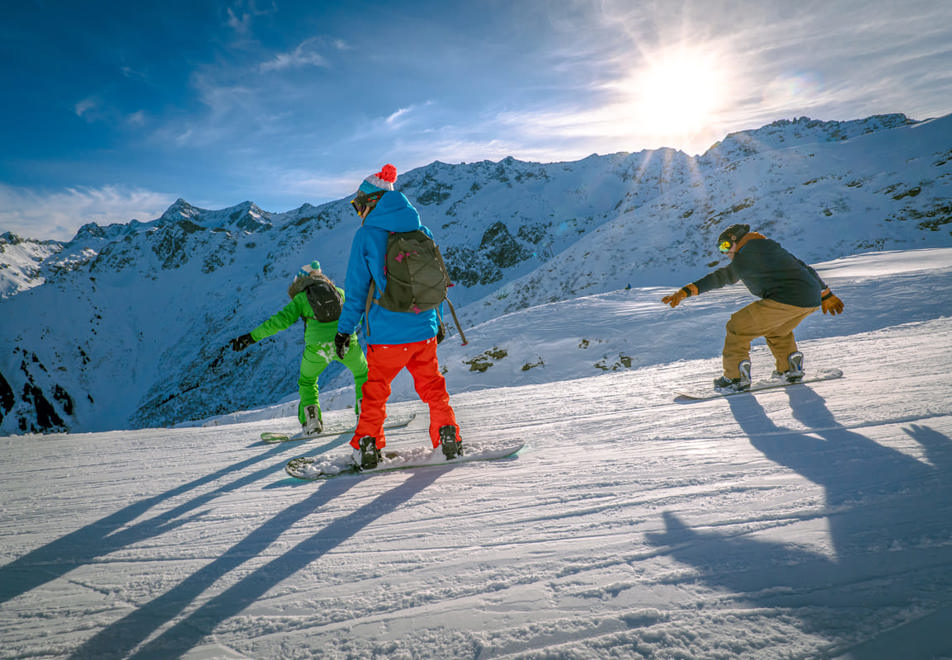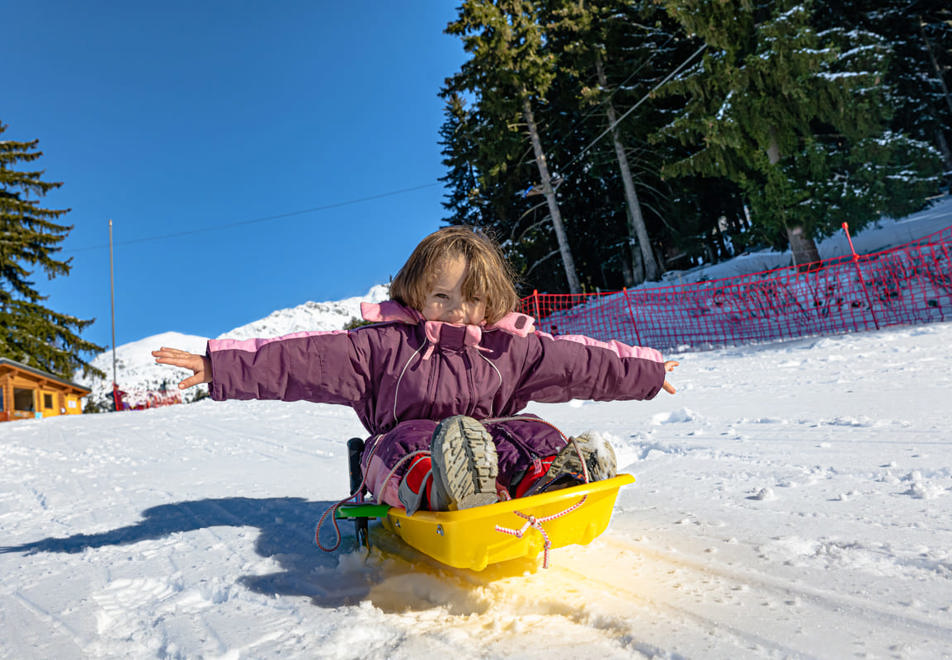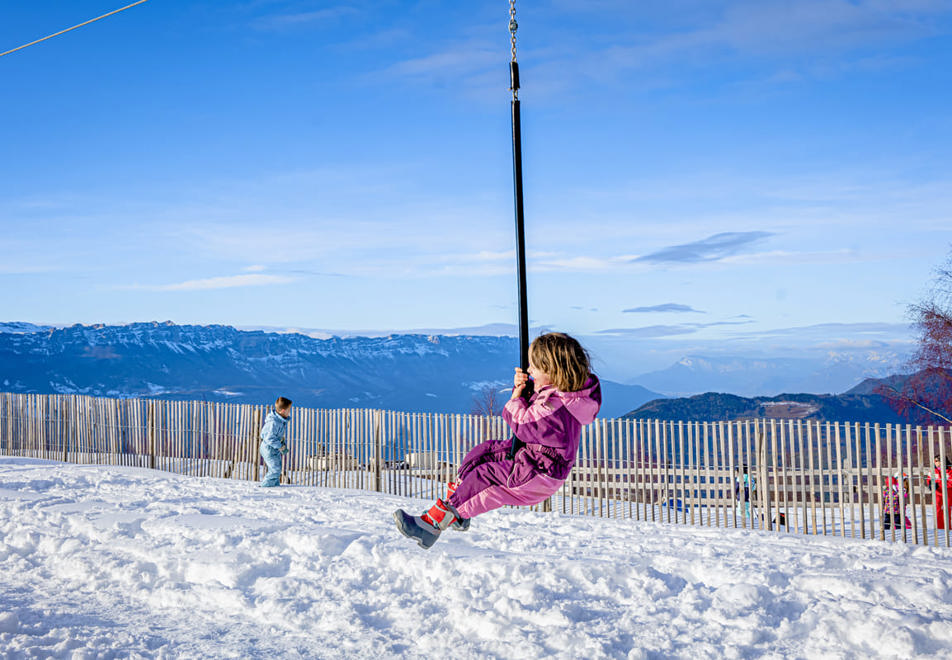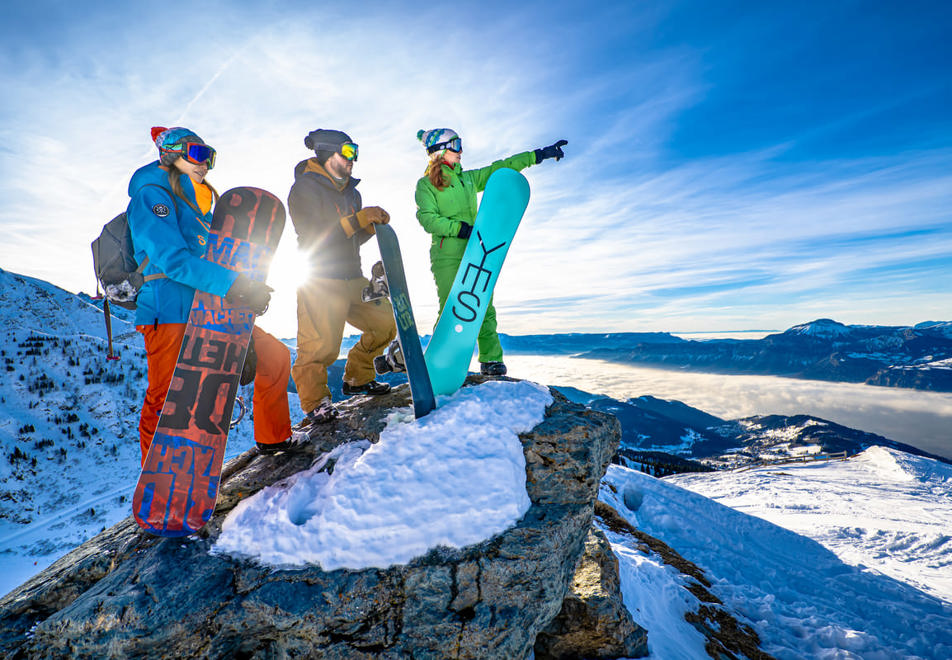 Thinking of skiing in Les Sept Laux (Sept is 7 in French)? It's a small, typically French resort only 35 mins from Grenoble Airport.
Why Les Sept Laux Ski Resort in Isere?
Short transfer time being only 35 mins from Grenoble Airport
One of the best-rated snowparks in France
A decent size Nordic Park - classic, skating and snowshoeing
Les Sept Laux Resort Information
Les Sept Laux is a purpose-built ski resort from the 1970s made up of 3 villages – Prapoutel at 1350m, Le Pleynet at 1450m and Pipay at 1550m. Our residences are located in the larger Prapoutel. All villages are lift-linked.
Les 7 Laux is in the heart of the Massif of Belledonne. Overlooking the Grenoble basin and the Grésivaudan valley, the 7 Laux offers skiing, nature and mountain enthusiasts stunning landscapes.
Only 35km from Grenoble (about half an hour or so) and 50km from Chambéry, the resort is the largest ski area in the Belledonne chain, appearing in the top 3 of the most modern ski lift parks in France.
Read our list of 10 things you didn't know about Les 7 Laux to learn some more facts and tips about this hidden gem.
Les 7 Laux skiing
All 3 villages of Les 7 Laux are lift-linked for easy domain access. Perched on a plateau in the Belledonne mountains, it offers treelined skiing below 2000m. The rest of the mountain is unsheltered by trees and reaches a top height of 2400m. The resort invested to have 90% of their ski lifts updated in the last 10 years.
There is a pretty decent cross-country area and lots of off-piste to be found.
Les 7 Laux skiing info
Beginners
In Prapoutel there are two, small beginners zones. 
Intermediates, advanced, off-piste & ski touring
There are mainly red and black runs so this is a good intermediate or experts' playground. The snow park is one of the best rated in France. There is also a fair amount of off-piste.
There are 7 black "freeski" trails allowing skiers of all levels to enjoy a real moment of escape in Les 7 Laux skiable area.
When it comes to ski touring, there is a diversity of routes above the 7 Laux resort, their different levels of difficulties, but above all the splendour of the landscapes. This is what you will learn from your ski touring practice at the Cime de la Jasse. Even if it is a very popular route starting from Prabert, the fact remains that the descent offered in the sun guarantees you very playful moments and above all exceptional landscapes. The view of the Belledonne range and its surroundings is awe-inspiring. In the detours of this track you will walk through combes, go through valleys and go along lakes. But it is only when you reach the top of la Jasse that you understand that the beauty of nature is immense and that we are very humble next to it. 
Many other routes are possible such as the Belle étoile or the Pic des Cabottes or the Dent du Pra. To make the most of it and to be safe, always hire a guide.
Skiing back to the resort
There is every colour of runs to pick from!
Les 7 Laux mountain fun zones
Snowpark
One of the best-rated snow parks in France for Freestyle enthusiasts.
Oakley 7 Laux snowpark (one of the few Freestyle Parks designated by the Oakley brand) is situated at an altitude of 1900m and has a dedicated lift (TK du Soleil) with fast rotations to allow you to achieve a maximum number of runs. With its Ho5Park shape, the Oakley 7 Laux Park offers many surprises and amenities for snowboarders. Anyone can try this area, it is suitable for all levels (XS, S, M, L, XL, XXL). There is a wide variety of modules and courses. There are modules designed by the Oakley brand and also lots of jumps, rails etc. There is also a big airbag and a boardercross attached to the snowpark consisting of banked turns and woops.
Other areas:
Zone ludique Freestyle de Cret Grainier on the piste with the same name. Suitable for any level but ideal for XS and S. Located next to 'Pleynet' and giving access to the lift TS de Pincerie.
You will find whoops on the blue piste Coulemelle.
A new ludique Zone 'Taupe' in an artistic school theme
Taupe
If beginners were familiar with La Souchette green trail accessible using the Bouquetins chairlift on the Prapoutel side, they will be delighted with its new layout. Completely transformed, this trail now offers a playful layout: the 'Taupe' course!
Arches, carillons and whoops follow one another throughout the descent to the delight of the young wonders, but also the older ones. Cross obstacles, pass under the tunnel, and follow the mascot to the foot of the Prapoutel slopes, a most fun way to approach a beginner space and help forget the fear of speed and the slope.
Vallons du Pra
Well known among all freeride enthusiasts, the Vallons du Pra black trail on the Pleynet slope is one of the jewels of 7 Laux. Offering the most splendiferous landscapes, this trail charms most people by its pristine expanse of virgin snow. Starting at an altitude of 2,400m, this partially ungroomed trail offers 1,000m of vertical drop. Thanks to the Gypaète's detachable chairlift on the Pipay side, you will reach the start of the trail from the top of the resort at 2,400m. It is possible to reach the Vallons du Pra trail by taking the Oursière detachable chairlift and then take the Plan du Pra trail and fork on the bishop's (évêque) black trail. This variant, therefore, avoids the entire upper part of the trail and the steepest part!
Squirrels route
Tiki is a hyperactive squirrel, a snowboard fan but also with his head in the air most of the time! Every year he stashes away hazelnuts, which he hides throughout the 7 Laux estate.
Only here it is… as he went down his favourite track he lost all the hazelnuts he was carrying. Follow Tiki's journey and find all the hazelnuts scattered in the domain! But beware, you must avoid the obstacles!
Les 7 Laux nordic skiing
The Beldina Nordic Domain
Stretching between 1,350m and 1,450m, the 'Beldina Nordic Domain' located in Prapoutel (15 min walk from centre or use car park) offers about 15km of cross-country trails. 5 trails of different levels allow everyone to practice cross-country skiing according to their level.
1 green trail called La carabistouille offers a 3 km loop
1 light blue trail called La myrtillette offers a 4.3 km loop
1 dark blue trail called Tour du pré de l'Arc stretches for 5 km
1 red trail called La Bedina offers a 6 km loop
1 black trail Le défi Beldina offers a very short but more technical course
Legend has it that this Nordic Space is closely watched by elves!
Pleynet altitude area
3.5km of tracks with exceptional panorama at an altitude of 1950m accessible via the chairlift Pincerie. Subject to weather conditions.
Barioz Nordic area
Access by car via the 'Col du Barioz'. Altitude skiing at a height of between 1450m and 1900m with a 360-degree panoramic view. There are 50km of groomed ski trails for classic or skating cross country and secure snowshoeing trails.
Les 7 Laux ski hire & lift passes (pre-bookable)
Pre-book your 6 day+ Les 7 Laux ski hire and/or Les 7 Laux lift pass with Peak Retreats.
To download the ski extras form see 'Helpful links' further down the page. Please note that prices are for indication only. They will fluctuate based on Euro/£ exchange rate. Please call us for the latest prices.
Other lift passes are available to buy in the resort such as half or full-day passes (for those who only wish to ski the odd day) or one-use lift passes for pedestrians. Some resorts also offer specific beginner area passes and cross country passes.
Les 7 Laux group ski school (pre-bookable)
Ski school for children is available to book in Les 7 Laux with Peak Retreats. Children can learn to snowboard.
To download the ski extras form see 'Helpful links' further down the page. Please note that prices are for indication only. They will fluctuate based on Euro/£ exchange rate. Please call us for the latest prices.
Les 7 Laux private lessons (not pre-bookable)
Private lessons with an instructor can only be arranged directly with the ESF ski school. Peak Retreats cannot pre-book these. Private lessons are usually around €40-60 per hour (depending on resort, time of day and period) and becomes cheaper the more hours you take and the more people you have to share the hours with i.e with family members or friends. Some resorts insist on a minimum of 3 sessions to be booked at once.
Contact ESF Les 7 Laux for private lessons - 0033 476 08 02 36
---
Les 7 Laux childcare (not pre-bookable)
Childcare from 18 months-6 years (non-skiers)
From December to the end of March, 9am-5pm. 25 children from 18 months to 6 years at La Farandole in Prapoutel.
Please contact La Farandole direct as we cannot pre-book this kids club - 0033 476 08 71 49
It is advisable to book before you go and in good time as spaces get filled quickly, especially in Peak times. A childhood vaccination record will be needed. 
---
Babysitters (not pre-bookable)
A list of babysitters is available from the tourist office.
Top snow activities to experience in Les 7 Laux
Please note Peak Retreats do not book any activities and most activities are payable therefore the below is just for information. More detailed information and how to book can be found on the tourist office website.
Slopes disco - night skiing
Once in the week and during the school holidays, the atmosphere at 7 Laux changes completely and allows you to ski in a disco atmosphere. The ski floor is an evening between night skiing, dance floor and sound show – lights on the slopes of the P'tit Loups! You let yourself be invaded by the rhythmic sound and orchestrated by the DJ in charge of setting the mood and by the illuminations that give a festive air to the slope. On the tempos of the music, everyone runs down the Prapoutel trail with enthusiasm and good humour. 
Sledging
Wrapped up in your warm, waterproof clothes, it's high time you head to the Prapoutel sledge run. To start and gain confidence it will be better to be 2 passengers in the sledge. So, the little ones enjoy sledging on snow with their families when dad drives. The best thing is to stay on the trails marked and planned for this purpose. Whether you're on Prapoutel, Pipay or Pleynet, you can sled on snow with your family.
Snakeglisse
December to end of March, every day. In Le Pleynet.
The Snake Slide is nothing more or less than a large collective sledge. Or rather, they are 8 sledges joined together to form a big snow snake that hurtles down the Prapoutel and Pleynet ski slopes. These sledges are equipped with fins to drive with the feet. 
Airboard
Take the descent of the slopes of 7 Laux on an inflatable sledge at high speed after lifts close. Once you lie down on this inflatable sledge, level with the slopes, you become one with them. You feel the cold and the snow which lashes your face, the speed which increases through the meters, the adrenaline which rises in you.
Snowshoeing
You will find some nice trails to visit using snowshoes starting from the resort's 3 sites: Prapoutel, Pipay and Pleynet.
These routes are the opportunity to discover the Belledonne massif and the 7 Laux area in their most beautiful state.
Routes:
Crêt du bœuf to the Pleynet start
Prapoutel link – Pipay
Loops from the start at the Beldina Nordic Space centre to Prapoutel
By yourself or take a guide.
Please note: All the above is for information only. For the most up-to-date activities including prices, please visit the resort tourist office website. All activities will be in local currency (€ Euros) and are bookable and payable locally in resort or directly online/by phone with the tourist office or activity supplier.
Les 7 Laux Tourist Office
www.les7laux.com
Top activities to experience in Les 7 Laux
Please note Peak Retreats do not book any activities and most activities are payable therefore the below is just for information. More detailed information and how to book can be found on the tourist office website.
Mountain coaster
The Wiz luge is one of the main attractions of Les 7 Laux resort. For the pleasure of all, including the little ones from 3 years old if they are accompanied (from 8 years alone). With the Wiz Luge at Pleynet, find 12 turns, tunnels, spirals or bridges. Next to the chairlift Pincerie.
The Wiz Luge is a bobsleigh-type rail-mounted sled that runs through the forest and the wonderful landscapes of Belledonne. 300m long uphill, 700m long downhill, set in the middle of the fir trees, this descent in Wiz Luge has been ranked as one of the most beautiful courses in France. One is free to adapt the speed according to ones desires to cover more or less quickly the 108 meters of vertical drop on a 15% slope. Fast speed for lovers of great thrills or slower speed for the less daring, everyone will spend a remarkable moment on this course.
Pedestrian chairlift
You can reach the summits from Prapoutel, Pipay or le Pleynet and contemplate the dominant view of the whole Grésivaudan Valley, the Bauges or the Chartreuse massif.
Thanks to the chairlifts, pedestrians can join their friends for a picnic at the top of the slopes on a sunny day. You don't feel like preparing a snack? Choose a meal in one of the mountain restaurants located at the arrival of the Bouquetins and Pincerie chairlifts.
In winter - Pincerie, Bouquetin and Grand Cerf chairlift.
Dog sled
It is in the Belledonne massif, at 'La Ferrière' and at the top of the Pincerie chairlift that you will find the sled dog farms. The relationship between these polar dogs bred in packs and the human being gives a very special experience. Sled dogs are often rightly praised for their incredible beauty, but they are also resistant to physical exertion and are distinguished by their great endurance.
The 7 Laux "Belledonne Outdoor" adventure park
Family tree climbing in Prapoutel. From 3 years old. Start on the yellow course. Progress to green course. 2 x 40m zip lines. After you have done the green course, you gather your courage to embark on the red course. You'll need strength and agility to get through it.
To get through a tree climbing course, it is necessary to put on a harness.  Then you get the carabiners, the lifeline and the special grip for the zip lines.
Snow groomer ride
This snow groomer ride will give you a front-row seat to the daily life of the 7 Laux groomer. As soon as the slopes are closed, you will discover why it is imperative to work immediately and to groom the slopes. Indeed, a day's skiing leaves tracks for the slopes! You will understand the mechanics of the machine, especially the use of tracks and tiller blades to grind the snow or the use of "finishing" blades to smooth the snow! 
Would you like to be part of this adventure? Fill out a participation form to be deposited in the ballot boxes at Prapoutel and Pleynet, and try to be the chosen one who will have the chance to go for a ride in a snow groomer.
Paragliding
All year, every day. In Prapoutel.
Please note: All the above is for information only. For the most up-to-date activities including prices, please visit the resort tourist office website. All activities will be in local currency (€ Euros) and are bookable and payable locally in resort or directly online/by phone with the tourist office or activity supplier.
Les 7 Laux Tourist Office
www.les7laux.com
Les 7 Laux news & events
Events taking place in the 2022/23 season:
Torchlight Descent 

22nd December, 29th December 2022

New Year's Eve Festivities

31st December 2022

SkiFloor February 4th 2023 - March 5th 2023 One of a kind: night skiing / Dance Floor is a mix of downhill skiing and dancing, a sound and light show!

Laser Show 7th February 2023
The Night of Haut Bréda 15th February 2023 Better known in summer, the nights of Haut Bréda invite themselves this winter to the festivities of the 50 years of the resort, to impress you and your ears!
Carnival 21st February 2023 Experience a carnival on the 3 slopes of the resort where fun rhymes with disguise. 
Les 7 Laux apres-ski, bars & restaurants
A handful of restaurants are located near to the residences in Les 7 Laux (Prapoutel) including traditional alpine Savoyarde food, pizzeria, crepes and ice creams, snack bar etc.
There are also 3 mountain restaurants:
At Prapoutel - Le Chalet des Cortillets and Le Chalet des Oudis
At Pipay - Le Farinaud
In winter, the Oudis restaurant is accessible by the bleue des biches trail which will allow you to fully enjoy the panoramic terrace and its solarium. You can also taste the Pincerie restaurant cuisine when the Pincerie chairlift arrives at the Pleynet or the Cortillets restaurant when the Bouquetins TSD arrives in Prapoutel.
---
Amenities
Sherpa – Prapoutel 'Market 7'
Local produce, cheese, boulangerie
Sherpa Supertte – Le Pleynet
Local produce, cheese, boulangerie, rotisserie
Pharmacy in Prapoutel
Tabac
Getting to
Les 7 Laux

, France 

By road:
Our holidays include a return FlexiPlus Eurotunnel. Accommodation only and ferries can also be arranged. Driving distance from Calais: 570 miles (8hrs 50). Listen to Autoroute FM (107.7 FM) for traffic news in English.

From Calais, take A26 Motorway to Reims and Troyes, then A5 Motorway to Dijon, then A39 Motorway to Lons-le-Saulnier and Bourg-en-Bresse, then A40-A42 Motorway heading towards Lyon. Take exit 8, drive through Ambérieu-en-Bugey, follow N504 towards and up to Chambéry, then take A43 motorway and A430 motorway to Albertville. Continue on N90 to Moûtiers and take D117 following signs to Les Menuires.

By air:
4 international airports nearby, and a heliport at the foot of the slopes. See our flying page for information on airlines (however we don't book flights).

Grenoble Alpes Isere Airport to Les 7 Laux is roughly 25 miles, approximately 35 mins

Private taxi transfers:
Private taxi transfers from airports and train stations are pre-bookable with Peak Retreats. See our airport & station transfers page for more information.

The nearest train station to Les Menuires is 27km away in Moûtiers.

Bus transfers:
Altibus/Bens Bus/Snow bus (and the likes of) offer shared bus lines from French/Swiss airports and some SNCF train stations to ski resorts. We don't book these (or have any affiliation with), we invite you to do your own research.
---
Les 7 Laux opening dates
Les 7 Laux is open 17/12/22 - 02/04/23