Should you wish to Fly to the French Alps it is very easy to make your own flight arrangements* and we can arrange accommodation only bookings, simply DEDUCT £100 per party in Summer 2017 & £180 in Winter 2016/17 from the basic package price worked out from our website or from the brochure (i.e. price which includes Eurotunnel crossing).

Please note that 'accommodation only' bookings are not treated as a package under the Package Travel, Package Holidays and Package Tours Regulations 1992. As a result of this you will not be covered in the same way for your holiday. Although we will always assist where we can, we cannot, for example, be held responsible for any problem (e.g. Cancelled departure) linked to travel arrangements that you have made yourself.
*please note we don't arrange flights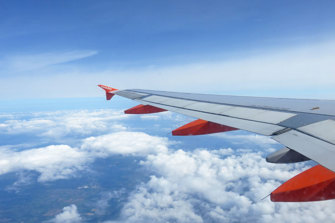 Quick links...
Flying to the Alps – Nearest Airports
Grand Massif/Aravis resorts
Geneva (1hr) or Chambery (1hr45-2hr)
Praz de Lys resort
Geneva (45mins)
Portes du Soleil resorts
Geneva (1hr) or Chambery (1hr45-2hr)
Val d'Arly Mont-Blanc resorts
Geneva (1hr30) or Chambery (1hr30)
Maurienne Valley resorts
Chambery (1hr30), Turin (1hr30) or Grenoble (2hr), Lyon (2hr30)
Oisans resorts
Chambery, Grenoble (1hr30-2hr), Lyon (2hr-2hr30)
3 Vallees/Tarentaise resorts
Chambery (1hr15), Turin or Grenoble, Lyon (2hr-2hr30)
Contact details:
View for Geneva Airport (Switzerland)
View for Chambéry Airport (France)
View for Grenoble Isere Airport (France)
View for Lyon Airport (France)
View for Turin Airport (Italy)
Private Airport Transfers
Peak Retreats can pre-book your private airport transfers in £'s. We offer transfers from most airports to our programmed ski resorts. The shortest transfer time is from Geneva Airport to Praz de Lys which is 45mins. See our Airport Transfer page for pricing.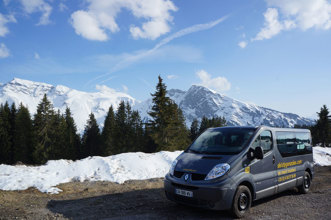 Routes 2016/17

Please note flights do not usually run on Christmas day.
Flights with FlyBe - (From mid December - April)
Birmingham, Isle of Man, Jersey - Geneva
Cardiff - Geneva
Birmingham, Cardiff, Doncaster Sheffield, Exeter, Norwich - Chambery

Southampton - Chambery

Exeter - Geneva

Southampton - Geneva

Manchester - Chambery

Manchester - Lyon

Birmingham - Lyon

Southampton - Lyon

Flights with Jet2 (From mid December - mid April)
East Midlands, Glasgow, Leeds, Newcastle - Grenoble

Leeds - Geneva

Manchester - Geneva

Edinburgh - Turin

Manchester - Grenoble

Manchester - Turin

Glasgow - Geneva

Leeds - Nice

Manchester - Nice

East Midlands - Geneva

Edinburgh - Geneva

Flights with Thomas Cook Airlines (From mid December - mid April)
Manchester - Grenoble

Flights with Aer Lingus (Daily)
Dublin - Geneva
except 25/12
Flights with Ryanair (From mid December - April)
Dublin - Grenoble

London Stansted - Grenoble

Dublin - Nice
Flights with Norwegian Airlines
London Gatwick - Grenoble (January - March)

London Gatwick - Nice (Dec-April)
Flights with easyJet 
Belfast - Geneva

Manchester - Geneva

Birmingham, London Stansted - Geneva

Southend- Geneva

Bournemouth - Geneva

Bristol - Geneva

Edinburgh - Geneva

Glasgow - Geneva

Newcastle - Geneva

Leeds Bradford - Geneva

Liverpool - Geneva

London Gatwick, London Luton - Geneva

Birmingham, Bristol, Edinburgh, Liverpool, London Luton, London Stansted - Grenoble

London Gatwick - Grenoble

Bristol, Belfast - Lyon

Edinburgh - Lyon

London Gatwick - Lyon

London Luton - Lyon

Manchester, Southend - Lyon

London Gatwick - Turin