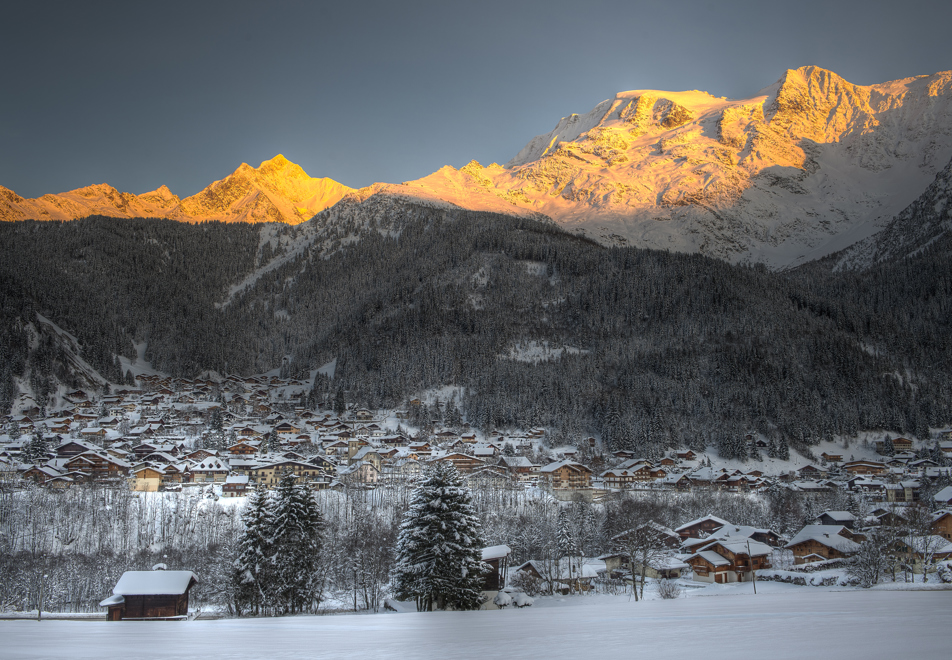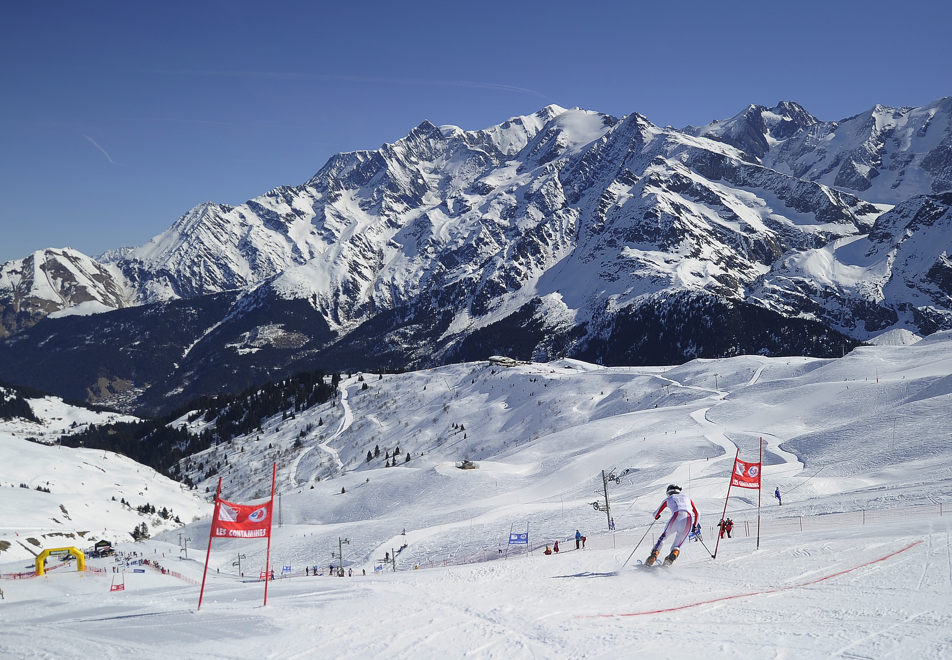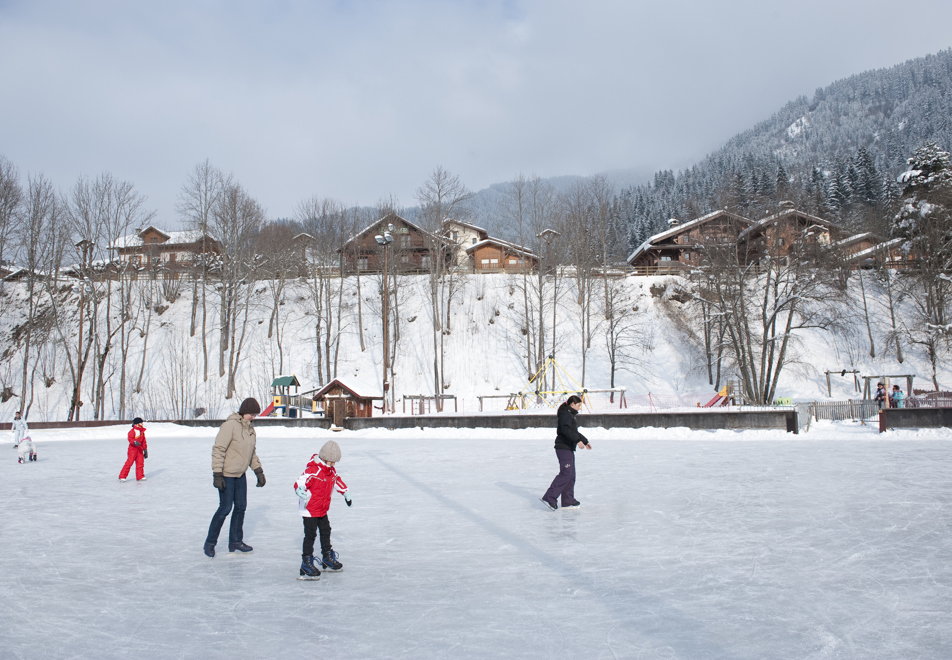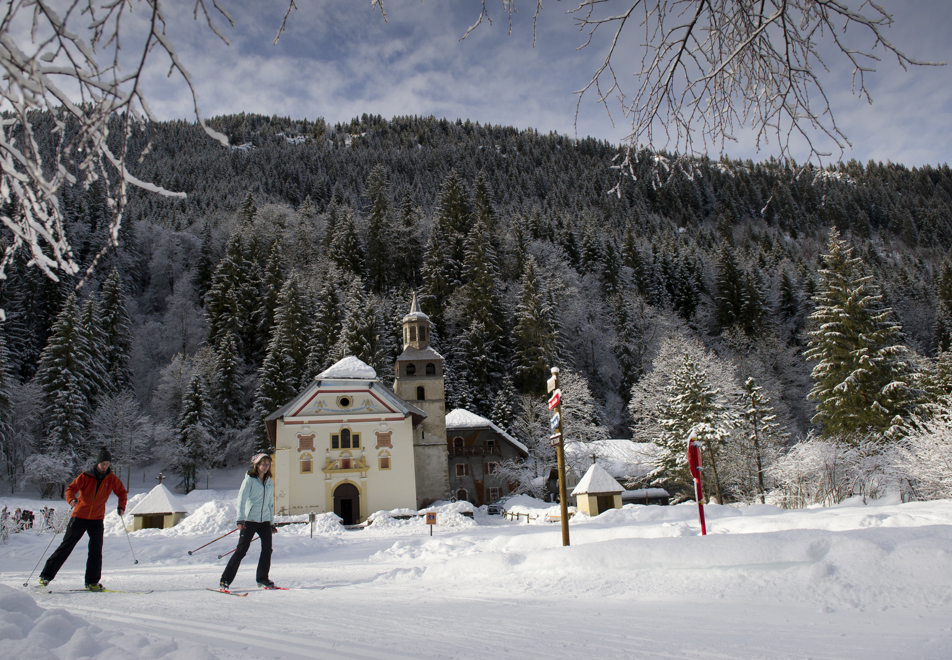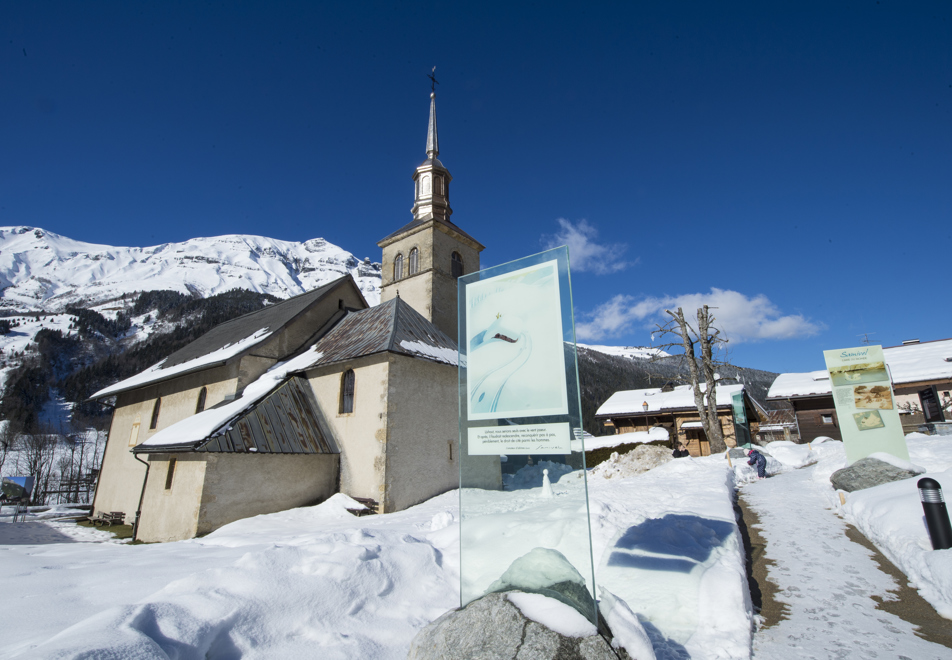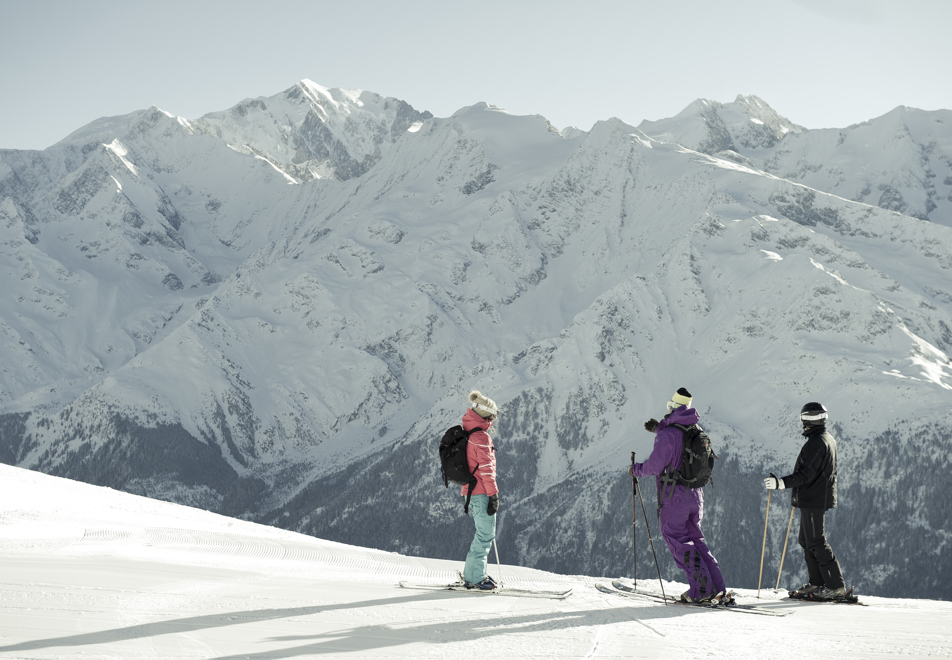 Thinking of skiing in Les Contamines? Nestled at the foot of Mont Blanc and situated in the heart of a nature reserve, this traditional Savoyard village enjoys spectacular scenery and is a real gem.
Why Les Contamines Ski Resort?
Located within a nature reserve
Amazing mountain scenery
'Famille Plus' resort - good children's facilities and great for families
Part of a huge ski domain – 445km of piste (not lift-linked)
Les Contamines Resort Information
The village has preserved its historic aspect, baroque churches and old farm buildings and 70% have been restored in keeping with the local Savoy architecture. A 5,500 hectare area is classified as a nature reserve to protect it from further development.
Set in a peaceful yet dramatic location at the upper end of a beautiful valley, road access from the nearby spa town of Saint Gervais-les-Bains is simple, involving little more than a gentle climb, making Les Contamines Montjoie one of the more accessible ski areas in the French Alps.
It's also one of the oldest, having welcomed its first skiers around 1900. The once-remote farming village retains its traditional Savoyard appearance, with an attractive skyline of timber chalets still dominated by a lovingly restored Baroque church. Development in response to tourism remains on an unobtrusive, human scale, the very few larger (but still not high-rise) apartment structures being sited close to the Montjoie gondola.
The surrounding landscape is similarly unspoilt and includes some 5,500 hectares of protected nature reserve, much of it forested. Among the many peaks towering impressively over both sides of the valley is the legendary Mont Blanc, beyond which lies Courmayeur and Italy's Aosta Valley. Similarly hidden from view on the opposite side of the valley are the neighbouring ski areas of Megève, Saint Gervais and Combloux.
Les Contamines-Montjoie is friendly and welcoming and works hard to ensure that its skiing visitors have a great experience - but non-skiers certainly aren't forgotten.
A selection of dedicated signed routes allows walkers and snow-shoers to explore the peace and tranquillity of the valley floor and also (with a gondola ride) higher up the mountain. Add dog-sledging, horse-drawn sleigh rides, ice-climbing, ice-skating, plus a range of more relaxed pampering treatments, and there should be something to keep everyone entertained.
Les Contamines Summits
Numerous summits dominate the village:
To the west, the ski resort reaches across the hillside of Mont Joly at 2525m joining the Hauteluce ski area via the Col du Joly. The Tête du Veleray marks the summit of the slopes, with a stunning view of Mont Blanc, the Aravis mountain range and the valley of Beaufort.
To the east: Les Dômes de Miage, 3673m and the Aiguille de Bionnassay, 4052m, are part of the Mont Blanc range. To the south: the road leads to the Bonhomme mountain pass and towards Italy.
Eco-Friendly Resort
Les Contamines is an eco-friendly resort. In order to reduce village traffic, the resort runs a free shuttle bus service around town and to and from the ski-lifts. Other eco-friendly actions include: recycling waste, treatment of sewage, ski-slope clean-up campaigns, the use of organic oil for the slope grooming machines and distribution of pocket ashtrays, and reusable key cards…
Video: Why British Skiers Love Les Contamines
Les Contamines Accommodation
Peak Retreats features self-catered apartments in Les Contamines. 
LES CONTAMINES SKI AREA
The ski area in Les Contamines is situated between 1200m and 2500m and offers terrain for varying levels of skier and snowboarder. The resort boasts great sunshine and excellent natural snow conditions. It's also part of the Evasion Mont Blanc ski domain (although not lift-linked) totalling 445km of piste.
The slopes wind down between glens and dales, with wide runs, cosy pine forests, chalets and authentic old farm buildings. The village nestles at the foot of Mont Blanc with the higher slopes offering magnificent views of the mountains and the lower areas featuring sheltered tree-lined skiing.
The discrete location means that skiing here remains something of a well-kept secret, but the quality of what's on offer has brought Les Contamines Montjoie a loyal and enthusiastic following among those who've discovered it.
The local downhill terrain is seamlessly integrated with that of Hauteluce, in the adjoining Beaufortain valley, making it possible for intermediates to cover some distance around the resulting 120km of groomed terrain. There are more demanding steeps, too, for those looking for something more challenging, plus two safe beginner areas within easy reach of the village.
Mountain access is via a choice of gondolas, the closest to the village and most of the visitor accommodation being the Montjoie lift. Further up the valley, close to the Baroque church of Notre-Dame de la Gorge, is the second gondola, along with a lift-pass office and a large, free car-parking area. The lifts converge on Etape 1470, where you can enjoy a meal in a mountain restaurant, take a chairlift serving a selection of gentle blue runs, or hop on the Signal gondola for a haul up to 1900m, and a lot more possibilities (including an ESF ski-school area and another mountain restaurant).
The Les Contamines ski area spreads across two different regions - Savoie and Haute-Savoie. Les Contamines offers the highest skiing in the entire Evasion Mont Blanc domain which comprises Combloux, La Giettaz, Les Contamines, Montjoie, Megève and Saint Gervais.
The Gentianes red piste drops into lifts serving red, blue and black runs (plus some accessible off-piste) below the Aiguille de Roselette (2384m). Alternatively, you can take a blue cruiser to reach one of the gentler runs into the Hauteluce sector, continuing all the way down among sensational scenery to Belleville (1200m) with three bar/restaurants along the way. A return gondola and chairlift ride will drop you at the Col du Joly (2000m), gateway to some of the steeper terrain below the Aiguille Croche (with panoramic views from 2487m) and Veleray (2450m). Intermediates will enjoy the red and blue descents from the Aiguille Croche leaving Veleray's draglift-served long black-only runs for more hard-core skiers. All in all, the mountain is varied and entertaining, and at the end of the day, it's possible to ski (on a red-graded piste) back to either starting point.
There's more terrain on offer if you want it. Strict environmental controls rule out lift-linking to Megève, Saint Gervais and Combloux, but they're included on the full Evasion Mont-Blanc lift pass, although you'll need to take a bus or have your own transport to get there.
Additional ski fact info,
main ski info in resort facts box at top of page

(22/23):

Les Contamines isn't lift-linked to many of the Evasion Mont Blanc ski resorts offered on the Evasion Mont Blanc lift pass. You can however buy the local Les Contamines pass instead. Otherwise local shuttle buses run between the other resorts or take the car if you have one.

Les Contamines local area - 120km of pistes, 25 lifts (4 gondola, 8 chairlift, 12 draglift, 1 rope tow), 46 slopes:

Green slopes: 7
Blue slopes: 10
Red slopes: 18
Black slopes: 9
LES CONTAMINES SKIING
LES CONTAMINES BEGINNERS
There are 2 beginners' areas in the centre of the village: the Loyers and Nivorin slopes. Both slopes are equipped with a drag lift and are accessible with a ski pass or ticket. These are not linked to the main ski area.There are more beginners' slopes at the top of the first pair of gondolas at the main ski area.
LES CONTAMINES INTERMEDIATES & EXPERTS
For intermediates and experts, the area above Signal has a network of chairlifts and draglifts located around a huge bowl providing more than 30 generally red and black runs with a few blues thrown in too. You can also access the south facing Hauteluce area from some of the lifts here.
LES CONTAMINES OFF-PISTE
For off-piste skiers, the diverse geographical aspects of the resort guarantee quality off-piste skiing, with powder on the northern faces, and heavier snow on the sunnier sides. So you can experience a varied number of snow conditions on the same day. Several off-piste descents offer a vertical drop of up to 1300m throughout the season.
LES CONTAMINES SNOWBOARDERS 
There's some good boarding to be found. Although there are a number of draglifts, you can generally access most of the key areas via chairlifts or gondola.
Les Contamines Ski Hire
Pre-book your Les Contamines ski hire with Peak Retreats.

To download the ski extras form, see 'Helpful links' further down the page.
Please note, these Pound Sterling prices are for indication only. They will fluctuate based on Euro/£ exchange rate. Please call us for the latest prices.
Special offers: *7 days for the price of 6.  Free Skis/snowboard & boots (Blue/Red) for party leaders of groups of 10 or more all taking equipment. 1 Free helmet per child aged 6 and under for every adult booking skis or snowboards & boots (must be under same booking reference and requested on form above). Other duration prices on request - Cross Country ski prices on request.
Find out more about Peak Retreats ski hire
---
Les Contamines Ski Passes
Pre-book your Les Contamines lift passes with Peak Retreats. Find out more about Peak Retreats ski passes
To download the ski extras form, see 'Helpful links' further down the page.

Please note, these Pound Sterling prices are for indication only. They will fluctuate based on Euro/£ exchange rate. Please call us for the latest prices.
Other lift pass on offer (to buy locally in resort in Euros):
Les Contamines ski pass – ½ day and daily rates 17/18:
½ day - €31 children, €35.5 adults
Day - €32.5 children, €39.5 adults
Evasion ski pass - daily rates 16/17:
Day - €37.5 children, €46.5 adults
Les Contamines Ski School
Please note we cannot book ski school for Les Contamines.
Individual Tuitions (NOT pre-bookable with PR)
ESF Les Contamines
18 Route Notre Dame de la Gorge
74170 Les Contamines Montjoie
Tel. 33 (0)4 50 47 02 82
www.esf-lescontamines.net  
70 instructors, 9 of which are also qualified mountain guides are available to teach skiing, cross-country, snowboarding, biathlon or télémark.
Private lessons (Prices based on winter 18/19)
1 or 2 people/hour - 44€
3 to 6 people/hour - 62€
Individual tuitions can only be purchased directly from the ski school. Peak Retreats cannot pre-book these. Other types of lessons are available.
Please note that prices are only an indication and are subject to change.
---
Les Contamines Child Care
Les Contamines has acquired the Famille Plus label for its childcare facilities. Please view here for more information on the Famille Plus label.
Galipette Nursery 
The nursery is adapted for very young children and has a sleeping area. The daycare centre is open throughout the season from 8.30am to 5.30pm. Lunch provided on request. Afternoon snacks are provided. Due to a limited number of places, we strongly advise you to reserve in advance.

90, impasse de la garderie
74170 les contamines-montjoie
Tel. +33 (0)4 50 47 06 68 - garderiegalipette@wanadoo.fr
Children must be vaccinated (in particular DT polio) and in good health, and bring an identity card, health documents, a teddy, a dummy, nappies, warm clothes, an indoor and outdoor outfit & a complete change of clothes.
Nursery only prices 18/19:
Morning with lunch (8.30 - 1 pm)
Daily - from 37€
6 day package - from 185€
Full day with lunch (8.30 - 17.30)
Daily - from 47€
6 day package - from 235€
CHILDREN (FROM 3 TO 6 YEARS)
Indoor and outdoor activities for young children reading, arts & crafts, snow garden, sledging and snowball fun etc. If you wish for your child to learn how to ski with a qualified instructor it is possible to reserve lessons and the nursery at the same time. Our nursery staff will collect your children from the ski school once their lessons have finished (level Piou Piou to 1ère étoile). Prices available here. 
A list of babysitters is available from the tourist office.
Les Contamines Resort Activities
Les Contamines Ice Rink
Skate in the daytime throughout the winter. Evening sessions during the school holidays. Ice hockey and curling available too.
Les Contamines Dog Sledding
Animal lovers and fans of the great north will enjoy this unique dog sledding experience. Bruno and Dominique Stritmatter enable you to discover their passion for arctic dogs and the life of these dogs as part of a pack. Continue the adventure with an evening meal in a trapper's tent. Mushing courses also available from 560€. We advise you to reserve prior to your arrival.
Parc du Chien Polaire
Tel. +33 (0)4 50 47 13 99 or 06 21 83 52 39 - stritmatter.b@free.fr 
Les Contamines Sledging
There are 2 safe sledging areas in Les Contamines, one near the Nordic Information Chalet, the other on the Nivorin slope. Children can also help to build an igloo or a snowman with one of the entertainment staff.
Les Contamines SnakeGliss
Once the slopes have closed, enjoy an exciting run from Signal to La Gorge on an articulated sledge (snake gliss).
Les Contamines horse-drawn carriage and sleigh rides
Enjoy an enchanting ride through Notre Dame de la Gorge in a comfortable horse-drawn sleigh or ride up to an alpine restaurant for a traditional meal.
Tel. +33 (0)6 81 69 92 55 or Auberge de la Colombaztel +33 (0)6 88 45 98 12 
Les Contamines introduction to ice climbing
Climb frozen waterfalls and spouts equipped with crampons. Throughout the winter the local mountain guides propose ice climbing initiation sessions on the frozen waterfall in Notre Dame de la Gorge. 
Bureau des Guides et Accompagnateurs
18, Route de Notre-Dame-de-la-oGrge 74170 Les Contamines-Montjoie
Tel. +33 (0)4 50 47 10 08 - contact@guides-contamines.com 
www.guides-contamines.com 
Saint Gervais Thermal Spa
Parc Thermal - 355, allée du Dr Lépinay - 74190 LE FAYET
Spa - Bien-être +33 (0)4 50 47 54 57
Cures Thermales  +33 (0)4 50 47 54 54
www.thermes-saint-gervais.com 
Saint-Gervais' thermal waters are rich in mineral salts and trace-elements. The waters are haemostatic, healing, decongestive, hydrating, and calming. Located at the foot of Mont-Blanc, in a splendid tree-filled park at 600 m (1,970 feet) altitude, Saint-Gervais' Thermal Baths welcome you in a modern establishment, with the most advanced thermal techniques.Indoor and outdoor activities includes steam baths, saunas, bubble beds, hydro massage alcoves, massage jets and outdoor baths. A warm spring water spa complex at the heart of a beautiful park.
Please note: All the above information is for information only. For the most up-to-date information please visit the resort tourist office website. All prices for activities are in local currency (€ Euros) and are bookable and payable locally in resort.
Les Contamines Tourist Office
18 Route de Notre-Dame de la Gorge
Tel. 0033 (0) 4 50 47 01 58
en.lescontamines.com/winter-english
Les Contamines Ski Activities
Mountain restaurants in Les Contamines
There are 20 altitude restaurants in Evasion area (around 4 or 5 in Les Contamines local domain).
Cross-country in Les Contamines
75% of the territory in and around Les Contamines is part of the highest Nature Reserve in France. This privilege enables the resort to propose a wide range of Nordic activities: cross-country skiing, biathlon, ski jumping, snowshoeing, ice climbing and dog sledding. Enjoy the quiet unspoilt scenery amidst fir trees, streams and clearings.
Facts:
- 5 cross-country circuits (classic & skating).
- 25km of safe groomed trails equipped with artificial snow-making facilities.
- 1 permanent international biathlon stadium. 
- A special initiation area is situated in proximity of the information chalet. Free access
- 1 floodlit slope with free access (enjoy skiing along a 2 km floodlit trail. Open once a week, from 18.00 to 20.00)
- 1 frozen waterfall accessible with or without a professional.
- Snowshoeing trails and footpaths, groomed and signposted (3km of trails)
- Dog sled rides, sleigh rides or snow-shoe excursions.
- Play area & sledging.
- An information chalet and picnic room.
- Restaurants & bars.
1867, Route de Notre-Dame-de-la-Gorge
74170 Les Contamines-Montjoie
Tel. +33 (0)4 50 47 10 00 - parcnordique@lescontamines.com
Off-piste skiing in Les Contamines
Experienced skiers can try safe off-piste skiing in Les Contamines or the surrounding resorts in the company of a professional guide.
Evening skiing in Les Contamines
Free evening skiing*:
If a day on the slopes isn't enough then extend the pleasure on our floodlit slope. Located at the heart of the village, the Loyers slope is open once a week outside school holiday periods and twice a week during school holidays.
* depending on snow conditions.
Snow-Shoe itineraries in Les Contamines
There are plenty of reasons to enjoy snow-shoeing along the snow covered trails in Les Contamines. It's great exercise and very relaxing. Enjoy snow-shoeing off the beaten track to observe the ibex or approach the glaciers. An evening outing inclusive of dinner is also on the programme.
Snowparks in Les Contamines
These special areas are reserved for amateurs of new sensations, both skiers & snowboarders: The X-Zone* at the heart of the village is the spot for freestyle fans. The resort is extremely proud of its super-pipe, renowned for its World Cup status. The X-Zone*, situated on the Tierces slope, at the top of the ski area, is composed of 2 boarder-cross (one for novice skiers and the second for the more experienced). New Ludoparc*: a fun family circuit on the red Tierces slope. *Depending on snow conditions. 
Ski Touring in Les Contamines
From the most accessible itinerary to some of the more prestigious summits, the mountain guides are happy to introduce you to the pleasures of ski touring. For lovers of nature and virgin white landscapes!
Bureau des Guides et Accompagnateurs
18, Route de Notre-Dame-de-la-Gorge 
74170 Les Contamines-Montjoie
Tel. +33 (0)4 50 47 10 08 - contact@guides-contamines.com 
www.guides-contamines.com  
Ski the Valley Blanche
A mythical route below the Aiguille du Midi. The mountain guides are trained to accompany you on this 23km descent across snow covered glaciers. Difference in altitude: 2000m. 
Bureau des Guides et Accompagnateurs
18, Route de Notre-Dame-de-la-Gorge 
74170 Les Contamines-Montjoie
Tel. +33 (0)4 50 47 10 08 - contact@guides-contamines.com 
www.guides-contamines.com 
Les Contamines Resort News & Events 2022/23
Events: 
Christmas Market 17th - 18th December 2022
New Years Party 31st December 2022

Telemark World Cup 

7th - 9th January 2023

International Open-air Curling Tournament 14th - 15th January 2023
Dog Sledging Championships 28th - 29th January 2023
Skicross Europa Cup and French Championships 17th - 18th March 2023
More information can be found on the tourist office website: www.lescontamines.com
Les Contamines Après-ski, Bars & Restaurants
More than 40 shops and services. 20 restaurants including creperie, tea rooms, pizzeria, takeaway and Savoyard meals. Services include supermarkets, bakeries, butchers, delicatessen, regional produce, 5 bars, pubs, sports shops, sportswear, tobacconist, newsagents, souvenir shops, gift shops, beauty salon, hairdressers, decoration, banks, post office, garage and a service station.
Amenities
Les Contamines is served by a range of amenities including: Supermarkets, bakeries, butcher, delicatessen, regional produce, bars, pubs, sports shops, sportswear, tobacconist, newsagents, souvenir shops, gift shops, beauty salon, hairdressers, decoration, banks, post office, home services, garage, service station, tradesmen and estate agents open throughout the winter season. Some of the shops are open throughout the year (newsagents, bakery, mini-market etc.).
Wi-Fi at tourist office (payable). 
Tel. 33 (0)4 50 47 05 10 - reservation@lescontamines.com
www.lescontamines.com 
Getting to Les Contamines, France
By Road:
Driving distance from Calais to Les Contamines: 555 miles or 8hrs
Autoroute A40, exit 21 Le Fayet, 12 km from the resort.
The main road from Le Fayet to Les Contamines is regularly cleared.
By Rail:
Direct TGV from Paris to Saint-Gervais les Bains Le Fayet (12km away)
Saint-Gervais/Le Fayet railway station Tel. +33 836 35 35 35
For further information: www.voyages-sncf.com
Direct line to SNCF railways: 36 35
Airports:
Geneva Airport is 94km from Les Contamines (1 hour) 
www.gva.ch  
Chambery Airport is 135km from Les Contamines (1 ½ hours)
www.chambery-airport.com
Lyon Saint-Exupery is 214km from Les Contamines (2 ¼ hours)
www.lyonaeroports.com
Grenoble Airport is 214km from Les Contamines (2 ¼ hours)
www.grenoble-airport.com
Public shuttle bus transfers from airport
Geneva Airport - Les Contamines (www.coach-station.com). From 20/12/14-12/04/15 (up to 5 per day). Adult return €50.  
Getting around Les Contamines
Pedestrians: The village stretches lengthways for more than 5 kilometres. It is surrounded by marked paths and trails leading from one hamlet to the next. For example: If you wish to walk from the village to Notre Dame de La Gorge, follow the path along the bank of the river Bonnant, through the woods and up towards the leisure park.
Free shuttle bus service: In order to reduce traffic, a FREE shuttle bus service is available within the village.
---
Les Contamines Opening Dates
 Les Contamines opens from 17/12/22 - 16/4/23