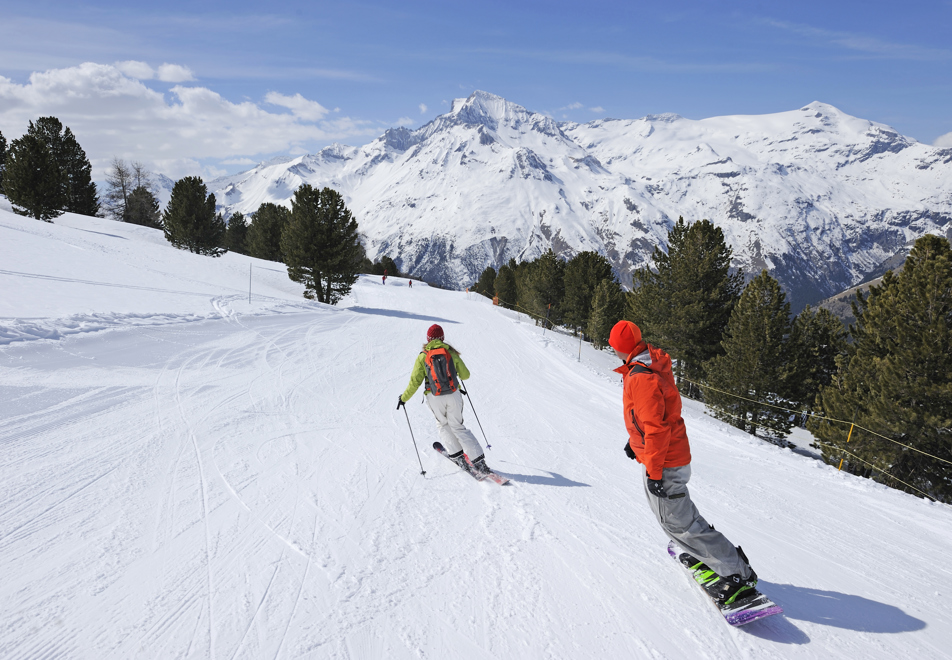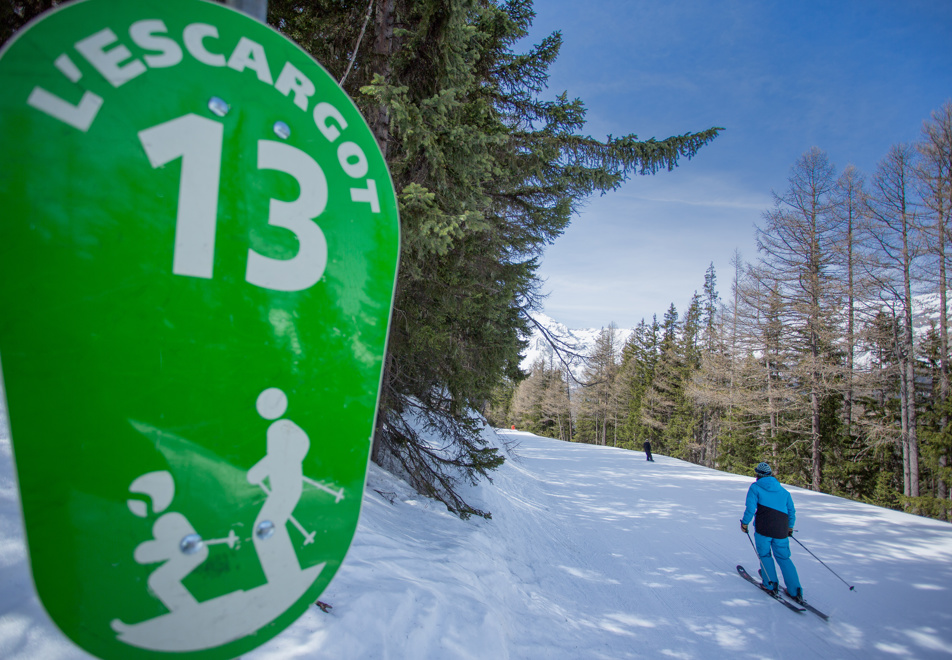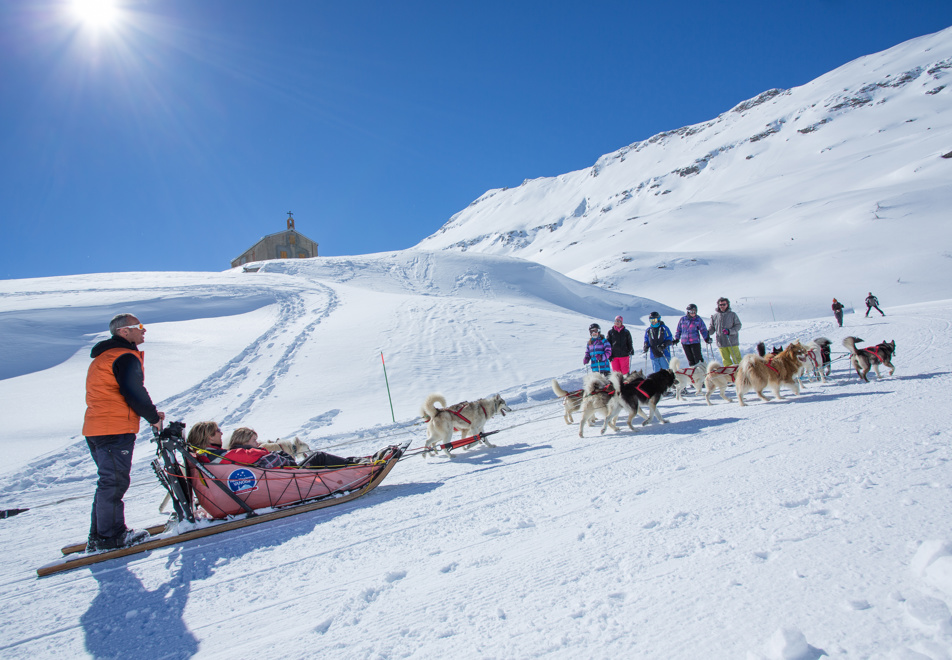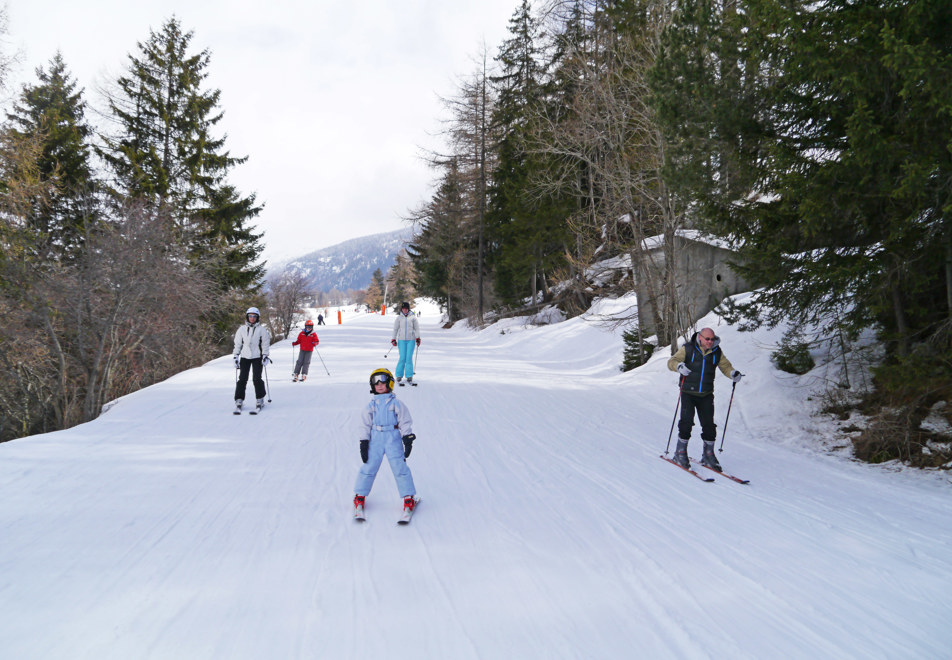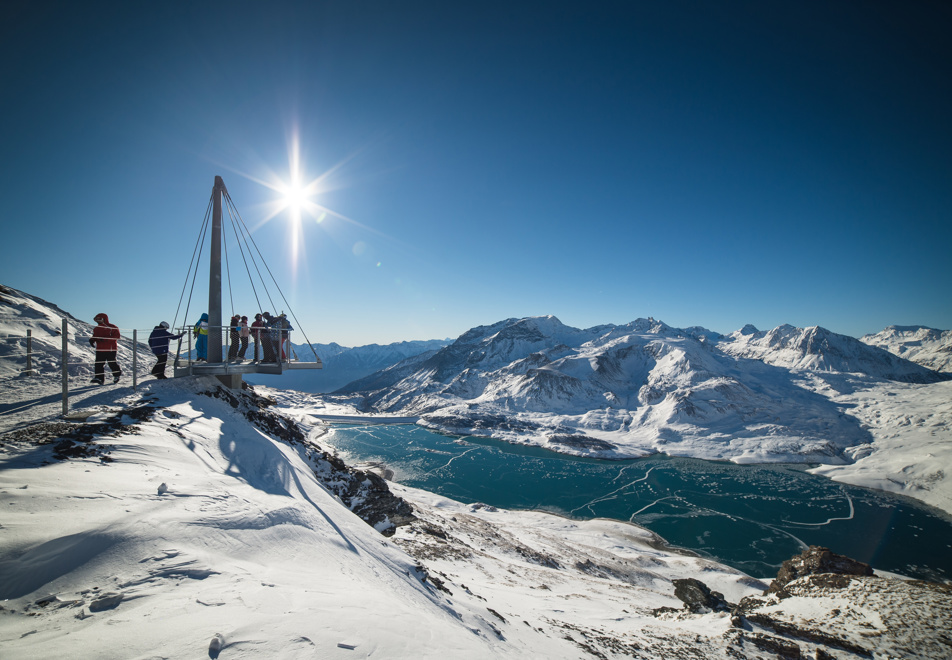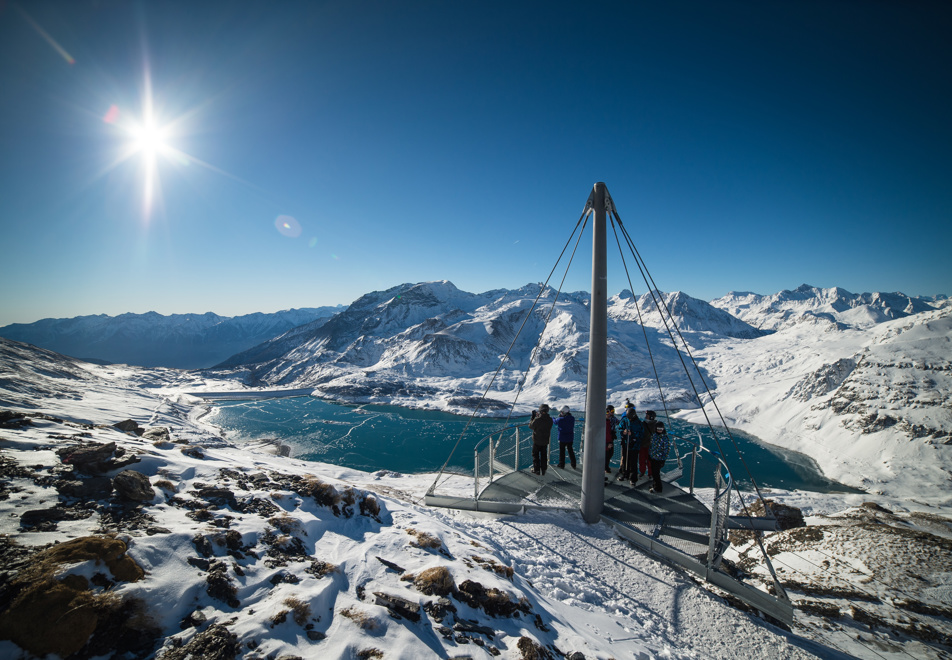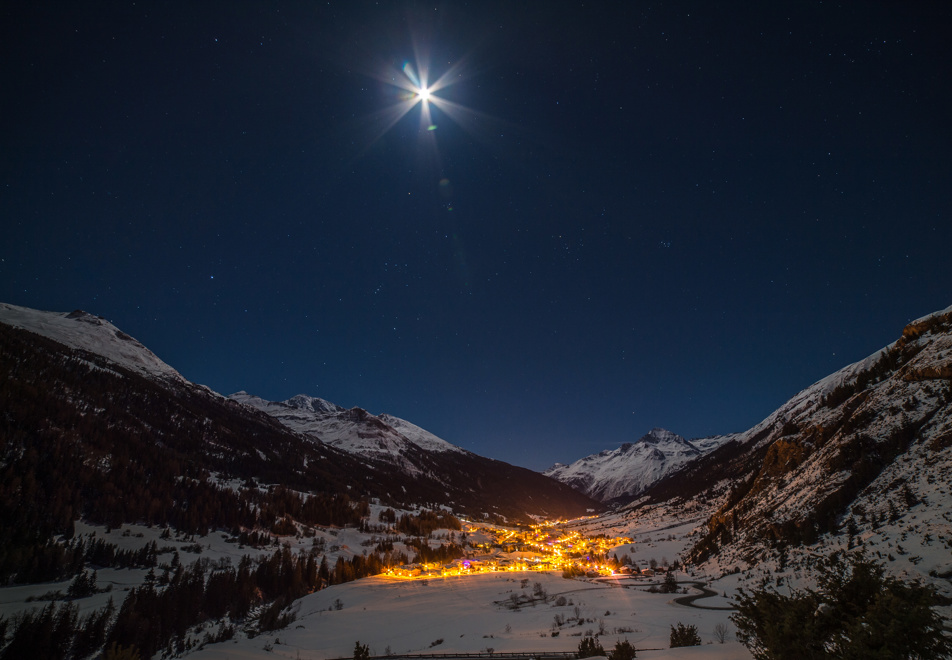 Thinking of skiing in Val Cenis? Located in the heart of the scenic Haute Maurienne region, Val Cenis borders the stunning Parc National de la Vanoise and is ideal for beginners and intermediates.
Why Val Cenis Ski Resort?
Ideal for beginners and intermediates with green and blue runs down through the trees
A good variety of shops, supermarkets, restaurants and bars
Very friendly and charming resort
Easy access - only 30mins drive from the motorway
Great off piste for experts, especially above Bonneval
Great ice rink, swimming pool and whirlpool facilities
Read 'five reasons to ski Val Cenis this (or next) season' by welove2ski.com's Felice Hardy! 
Val Cenis Information
Val Cenis is the largest resort in Haute-Maurienne Vanoise and comprises two traditional villages - Lanslebourg and Lanslevillard - which have been combined into one resort. It has retained its charm and tradition and visitors are guaranteed a genuinely warm welcome from the local people who run the resort themselves - so there's no need for uncommitted seasonal labour here!
Seasoned travellers can visit the Centre des Glières in Lanslevillard (near Les Balcons du Village residence) which has an ice rink, swimming pool and whirlpool. It's great value for money! You get free access when you book accommodation with the Val Cenis Les Balcons du Village and Les Balcons en Haut.
Away from the slopes in Val Cenis, enjoy a visit to the fromagerie or the 12 chapels culture trail. The weekly welcome drinks, street animation and torchlight descents are not to be missed. The après ski in Val Cenis is quiet but the many restaurants and bars and two cinemas should keep everyone happy. A good variety of shops and supermarkets ensure that those self-catering will find all they require. Val Cenis ski resort is only half an hour's drive from Modane and the motorway.
Peak Retreats offers a range of Val Cenis accommodation options. All of Val Cenis' ski apartments have been hand-picked and are of a very high standard (3 & 4*), providing the ideal base for a Val Cenis ski holiday.
Read Fraser Wilkin's weather review on weathertoski.com where he says Val Cenis has "good snow reliability, good sunshine record and (last but not least) plenty of trees to play in should it decide to be stormy."
VAL CENIS SKI AREA
With more than 80kms of marked piste and a vertical drop of 1400m, Val Cenis has a varied ski area. It's ideal for beginners and intermediates with green and blue runs down through the trees as well as opportunities to access even the highest runs at 2800m.
Among the forests of larch and cembra pine, 125km of trails, including the link to Termignon, offer something for everyone. Below 2000m the slopes are beautifully tree-lined.
A fleet of comfortable lifts, trails groomed every night, snow culture that guarantees good snow ... and ultimately, a resort of high quality – is ideal for all types of skiers. At the top of the Val Cenis slopes at 2,800 m, you can enjoy a splendid view across the Mont Cenis lake and the Parc National de la Vanoise.
The other ski resorts in the valley are Bramans, Sollières-Sardières, Bessans, and Bonneval, although you'd need to buy additional lift passes if you wanted to ski these areas - all within a 10-20min drive of Val Cenis.
VAL CENIS SKIING
VAL CENIS BEGINNERS
Val Cenis is ideal for beginners with 12 green runs to practise on – many of them between resort level (1500m) and 2000m. The majority of the resort runs back into either of the Val Cenis villages are green. There are some enjoyably long blue runs to progress to. The green Escargot run is a six miles long - plenty of slope time to practise on this one, even if you don't ski at snail's pace! Access it via the Ramasse chairlift in Lanslebourg.
VAL CENIS INTERMEDIATES
About three-quarters of Val Cenis's ski area is dominated by blue and red pistes. Above 2000m you'll find many red runs to keep you occupied - some of them quite challenging. If you want to explore further, try the red runs above Termignon and take the blue Forestière run right the way down to Termignon village.
VAL CENIS EXPERTS
Although advanced skiing is limited, there's some great north-facing off-piste terrain and two free-ride circuits. From the top of the ungroomed Michèle Jacot or the Moraine slopes, you can enjoy powder and bumps!
VAL CENIS SNOWBOARDERS
Val Cenis Snowboarders will enjoy the park and natural half-pipe.
Val Cenis Ski Hire
Pre-book your Val Cenis ski hire with Peak Retreats.

View here for pre-bookable ski extra prices in £ for Val Cenis 2018/19
Please note, these Pound Sterling prices are for indication only. They will fluctuate based on Euro/£ exchange rate. Please call us for the latest prices.

Special offers: *7 days for the price of 6.  Free Skis/snowboard & boots (Blue/Red) for party leaders of groups of 10 or more all taking equipment. 1 Free helmet per child aged 6 and under for every adult booking skis or snowboards & boots (must be under same booking reference and requested on form above). Other duration prices on request - Cross Country ski prices on request.
Find out more about Peak Retreats ski hire
Val Cenis Ski Passes
Pre-book your Val Cenis lift passes with Peak Retreats. Find out more about Peak Retreats ski passes

View here for pre-bookable ski extra prices in £ for Val Cenis 2018/19
Please note, these Pound Sterling prices are for indication only. They will fluctuate based on Euro/£ exchange rate. Please call us for the latest prices.
Special lift pass EASTER OFFER: from 30/03/19 (Val Cenis Vanoise only)
2 Adult passes (12-64yrs) bought: 1 Free child (5-11yrs)
Other lift pass on offer (to buy locally in resort in Euros):
Val Cenis ski pass – ½ day and daily rates 2018/19:
½ day - €25 children, €31 adults
Day - €32 children, €38 adults
Abbreviations:
TK - téléski (draglift)
TS - télésiège (chairlift)
TC - télécabine (gondola)
Val Cenis Ski School
Pre-book your Val Cenis ESF ski school with Peak Retreats. Find out more about Peak Retreats ski school
Ski school for children is available to book from 3 years to 11 years, in Val Cenis, with Peak Retreats. 3-4 year olds will go into the Ski Kindergarten lessons.

View here for pre-bookable ski extra prices in £ for Val Cenis 2018/19
Please note, these Pound Sterling prices are for indication only. They will fluctuate based on Euro/£ exchange rate. Please call us for the latest prices.
Ski School: Please note that lesson times are subject to change right until the last minute. Outside French school holidays the ski school reserves the right to cancel group lessons should numbers be insufficient. For peak periods (22/12-4/1, 9/2-8/3 & 6/4-26/4) we strongly recommend that you book as early as possible and in any case at least 6 weeks prior to the required dates. Morning lessons tend to get booked up first and therefore we may only be able to offer afternoon classes within 6 weeks of departure. In some resorts English speaking instructors may not always be available, particularly at peak times.
We cannot always guarantee that prices will be cheaper than in resort. When ski packs prices are calculated, the currency is bought at the exchange rates that apply at the time. You can be assured that once you have booked your extras, if the pound depreciates, you will not be charged more for your ski packs, enabling you to budget for your holiday in advance.
Val Cenis Individual Tuitions 

(2017/18 prices, NOT pre-bookable)

Individual tuitions can only be purchased directly from the ski school. Peak Retreats cannot pre-book these.

Around €39 per hour for 1-2 people.

Please note that prices are only an indication and are subject to change

Ski school Val Cenis contact numbers for private lessons only:

ESF DE VAL CENIS Le Colombaz
73480 Lanslevillard
Tel. +33 (0)4 79 05 92 43
Val Cenis Child Care
Childcare is not pre-bookable by Peak Retreats. Please book direct.
Haltes Garderies Les P'Tits Loups
For children from 3 months - 6 years
Indoor and outdoor activities -snow games, togoggan, farm visits etc., educational activities and crafts. 
Guide prices for 16/17
1/2 day - 23 €
6 half days - 115 €
Garderie from 12h30 to 13h30 + meal - 15 €
Le Club Enfants Les P'Tits Durs En Hiver
For children 6-12 years

Guide price for 2016/17
6 afternoons Sun-Fri from 115 €
Chez ESF
Rue des Rochers
73480 Lanslevillard
Tel. +33 (0)4 79 05 92 43 - garderievalcenis@wanadoo.fr 
www.garderievalcenis.com
Val Cenis ESF Ski Lessons
Children can ski from 3 years old in Val Cenis with ESF Val Cenis. See ski school tab. For 3-12 year olds, we can book lessons with childcare with or without lunch as an add-on to lessons.
Val Cenis Resort Activities
Paragliding, outdoor ice-rink, dog-sledging, snowshoeing, donkey rides, ice-climbing are all available in the Val Cenis villages.
Les Glieres leisure centre has an indoor ice-rink, swimming-pool, Jacuzzi, outdoor climbing wall… Located just a few minutes walk from Les Balcons du Village residence.
Val Cenis Bowling
BOWLING LE 1480 Val Cenis Lanslevillard
Tel: +33 (0)4 79 05 21 87- bowlingle1480@orange.fr 
www.bowling-le-1480.fr
6 bowling lanes, bar, sports TV, restaurant, terraces, pool tables, WiFi. Open 7 days a week.
Val Cenis Cinema
CINÉMA CHANTELOUVE Val Cenis Lanslevillard
www.cinemavalcenis.com
2D and 3D films
CINÉMA LA RAMASSE Val Cenis Lanslebourg
www.cinemavalcenis.com
cinemalaramasse@gmail.com
2D and 3D films
Val Cenis Parapente
PARAPENTE ANTIPODES
Val Cenis Lanslevillard
Tel. +33 (0)4 79 05 27 26 - antipodes@orange.fr
antipodeszeb.com
Val Cenis Ice Rinks
Natural Ice Rink
Val Cenis Lanslebourg
Tel. +33 (0)6 15 52 46 42
Situated by chairlift La Ramasse
Artificial Ice Rink
Val Cenis Lanslevillard
Val Cenis Snow Zone - Big Airbag, snowtubing and Air Tubby
The Big Air Bag is an inflatable structure to perform jumps and receive safely. For all age groups, this large mattress can be used by both skiers and snowboarders, beginners or those experienced in freestyle. This variant of professional cushion fall can also be practised with snow-tubing.
Val Cenis Horse-Drawn Carriage
Pulled by one or two donkeys. Maximum 5 people. Afternoons only in Val Cenis Lanslebourg.
'The Life of an Inuit' 
Throughout the winter season, come along and enjoy a new adventure. Hike for an hour into the wilderness of snowshoe, in a stunning landscape. Once you are arrived in the igloo camp, enjoy a traditional dinner (tartiflette and blueberry pie) and spend the night huddled under duvets and deer skins.
Ski Touring Trail
"Escapades" is a new ski touring slope on the downhill ski area, ideal for the beginners or those who wants a safe and gentle introduction to the discipline. You can enjoy the trip with a mountain professional every Thursday during winter season.
Enquiries at the ESF in Val Cenis.
Tel. +0033  4 79  05 92 43
Val Cenis Snowshoe Outings
There's a special track (both pedestrian and snowshoe) starts from the top of the Val Cenis Le Haut cable car; the Mont Cenis Pass and lake can be reached from the top of the La Ramasse 6 man chairlift.
Great evening snowshoe with complete meal in restoring altitude of Termignon. Outing at sunset with a superb panorama in front of Vanoise glaciers, good assured environment and slope in the valley after the "Génépy". 

Evening "refuge and astronomy" in the heart of the Vanoise - an unforgettable outing in snowshoes to "Vallonbrum" refuge, where you have a Savoyard meal with Fred, the guard of the refuge. The evening continues, after the "génépi", with the observation of planets and constellations thanks to the electronic telescope and a laser. The return to the valley will be done in snowshoes through mountain pastures and forests of spruce.

Hammeau de la Neige
73480 Bessans 
Tel. 00 33 6 87 38 53 64 
Val Cenis View Point
At 2800m, discover a unique viewpoint from La Canopee des Cimes on the new suspended footbridge built in 2015. Accessible by the chairlift of the Met, also find a panoramic orientation table and thematic panels on the hydroelectric works of Mont Cenis.
Togogganing in Val Cenis and local areas
Bramans:
2 pistes (unsecured)
Sollières-Sardières:
1 piste near to chalet nordique de Sardières
Termignon:
1 piste secured at foot of slopes
Val Cenis Le Haut:
900m long open same time as the gondola Val Cenis le Haut at it is located at summit of the lift. Skier and pedestrian access. 1620m-1500m.
Bessans:
2 luge pistes - one at foot of lifts and other at the nordic chalet by the depature for nordic slopes. Tracks lit at night.
Please note: All the above information is for information only. For the most up-to-date information please visit the resort tourist office website. All prices for activities are in local currency (€ Euros) and are bookable and payable locally in resort.
Val Cenis Tourist Office
Val Cenis Tourist Information
Tel. +33 479 05 23 66
www.valcenis.com
Val Cenis Ski Activities
Val Cenis Mountain Restaurants
La Fema, Creperie des Glaces, Le Refuge.
Val Cenis Cross-country
6km of marked tracks in Val Cenis but others areas nearby:
Bramans 1230 m - 1800 m (30km of piste)
2 nordic domains at 1250m and 1700m
Monolithe de Sardieres-Aussois (30km of piste)
200 m of area (1 500 m à 1 700 m)
6 pistes - 2 green, 1 blue, 1 red, 1 violet, 1 black
Label Nordic France: 3 firs
Bessans (80km)
Val Cenis Tuesday Night on the Slopes
Snowtubing from 1pm - 4pm and Sledge by Night from 5.30pm - 9.30pm. 
Val Cenis Night Skiing
Every Thursday from 8pm to 10pm on the Colomba chairlift (Lanslevillard sector) and Monday school holidays from 6pm to 8 m on the Tannes ski lift (Termignon sector).
Accessible to all holders of a valid ski pass or tickets are on sale at the start of the chairlift (5 € the evening).
News and Events 2017-18
News
Val Cenis X-Perience 
Choose between evening sledding, airboarding or snowzone and get 2 hours sled rental at a reduced price. See the Tourist Office for more information. 
Events
Tous en Piste: 16th December 2017
Major ski launch event in the valley that starts off the ski season. It gets locals to share their know-how with skiers on the slopes and après-ski.
On skis, skiers discover activities and food & drinks stands. At night, Olivia RUIZ, one of the nation's fastest rising stars and also a popular pioneer of "nouvelle chanson", will be performing in an open-air concert at the ski front. 
The Savoie Mont-Blanc Grand Odyssey: 20 - 24th January 2018
The most spectacular international dog sled race in the world. Every year, twenty or more Mushers gather to compete, racing across more than 670km of stunning Alpine scenery.
National Accordion Festival: 27th January - 2nd February 2018 
C'est'L'Printemps à Val Cenis: 17th - 20th March 2018
A French comedy and music festival
Val Cenis Après-Ski, Bars & Restaurants
Bars and restaurants -  21 restaurants/bars in Lanslevillard, 18 in Lanslebourg, 2 cinemas.
Amenities
Val Cenis is served by a range of amenities including: welcome drink, weekly child torch-lit descents during school holidays, shows, sports tournaments, visit to cheese-producing farms, Carnival in February… all organised by the Val Cenis Tourist Office.
Getting to Val Cenis, France
By Road:
Driving distance from Calais 595 miles (8 hrs 45 mins)
From Calais, take A26 Motorway towards Reims and Troyes, then Dijon, Lyon, then A43 Motorway Exit Modane. Follow signs to Val Cenis via the N6 (24 km from the motorway exit). Attention winter Iseran Pass and the Col du Mont Cenis are closed to traffic.
By Rail:
Modane station (24km)
There is a regular coach service to Val Cenis from the forecourt of Modane station.

For information, timetables and bookings: www.altibus.com
Tel. 00 33 479 68 32 96
Airports:
Chambery is 135km from Val Cenis (1 ½ hours)
www.chambery-airport.com 
Turin Airport is 145km from Val Cenis (2 hours)
www.aeroportoditorino.it
Grenoble is 202km from Val Cenis (2 ¼ hours)
www.grenoble-airport.com
Lyon Saint-Exupery is 212km from Val Cenis (2 ¼ hours)
www.lyonaeroports.com
Geneva is 213km from Val Cenis (2 ¼ hours)  
www.gva.ch
Public shuttle bus transfers from airport
Lyon Airport - Val Cenis via Modane (www.lys-altibus.com). 
Chambery Airport - Val Cenis via Modane (www.lys-altibus.com). 
Val Cenis Airport Transfer
For pre-bookable private transfer rates with Peak Retreats, view here. 
Access around Val Cenis
The shuttle bus is running between Lanslebourg and Lanslevillard every day, for free, from 8:30 to 19:00 during the all season. In French ski school holidays this coach runs until 22:30 but there's only one per hour. In addition, on Thursdays of the season (until end of March) one bus is runs from 20:00 to 22:00. 
A large car park (suitable for coaches) is opposite the Vieux Moulin cable car.
Other
A bag room (no charge) is available at the top of the Vieux Moulin cable car.
Getting to other resorts in Maurienne
Ecomobility Skibus: Open to skiers and non skiers. Service not intended for groups. Limited to the capacity of the vehicle seat. It connects all villages and resorts of the valley. Admission is free.
LINE 1: Bramans - Bonneval sur Arc (including Val Cenis)
LINE 2: Termignon - Sollières-Sardières - Aussois 
Val Cenis Opening Dates
Val Cenis ski area is open: Sunday 16/12/18 – Monday 22/04/19.