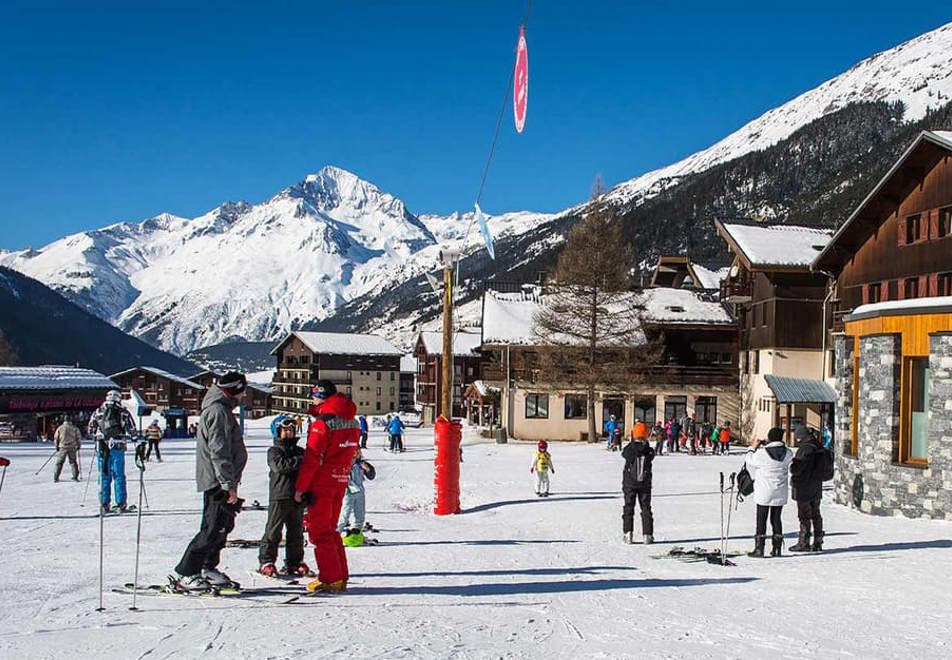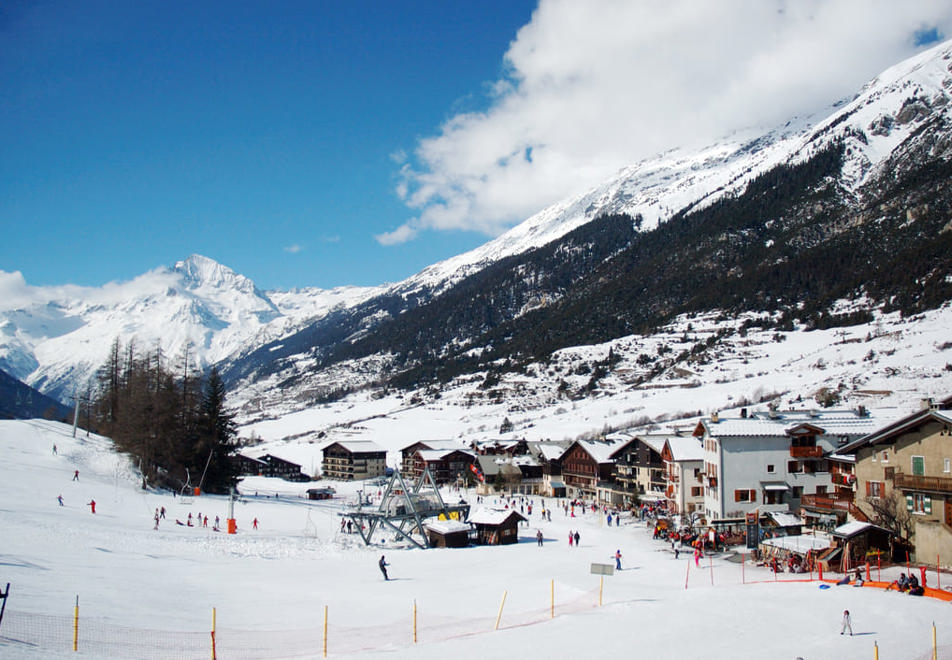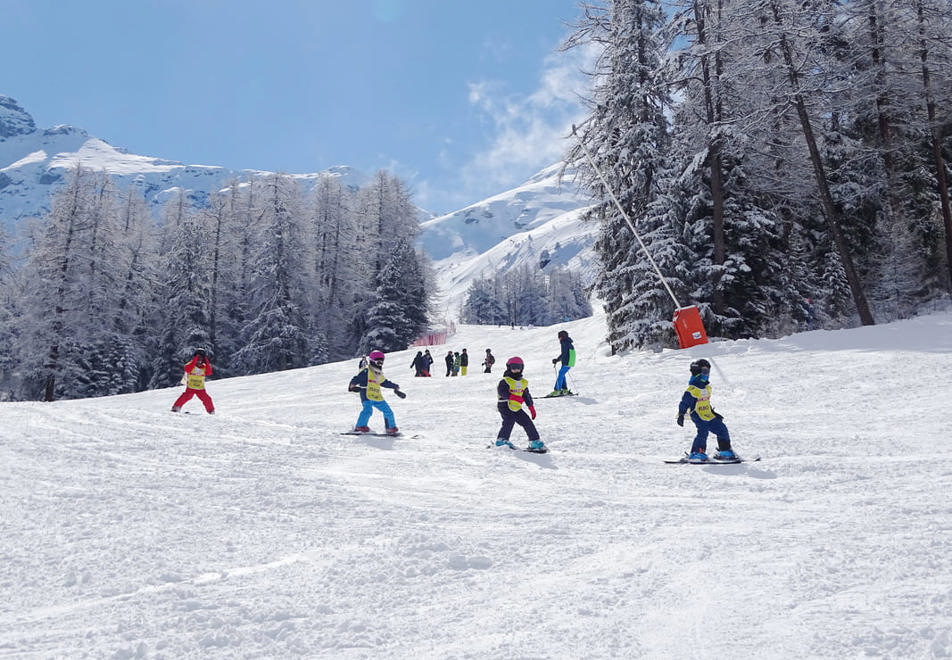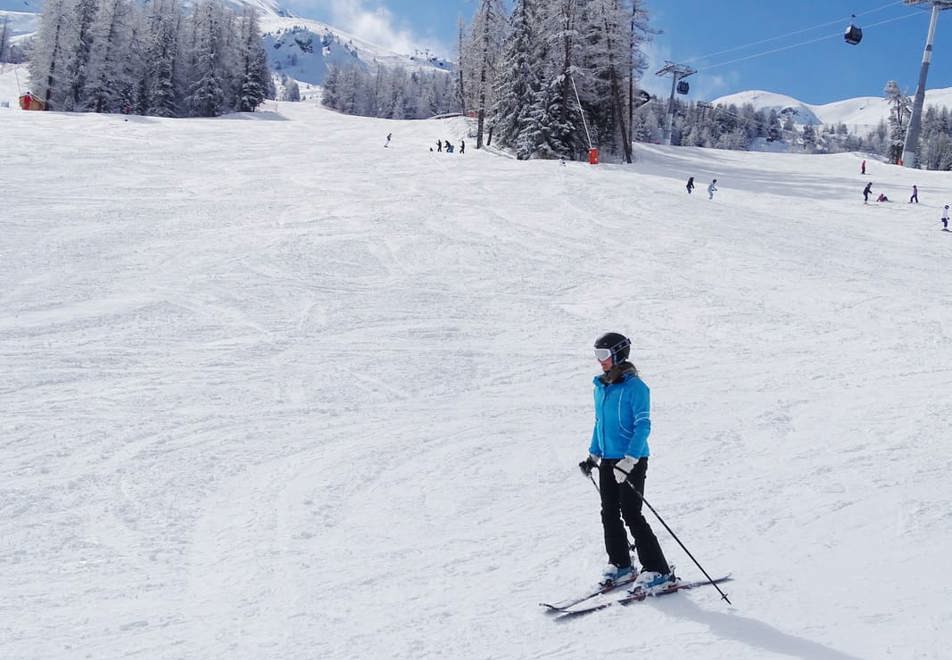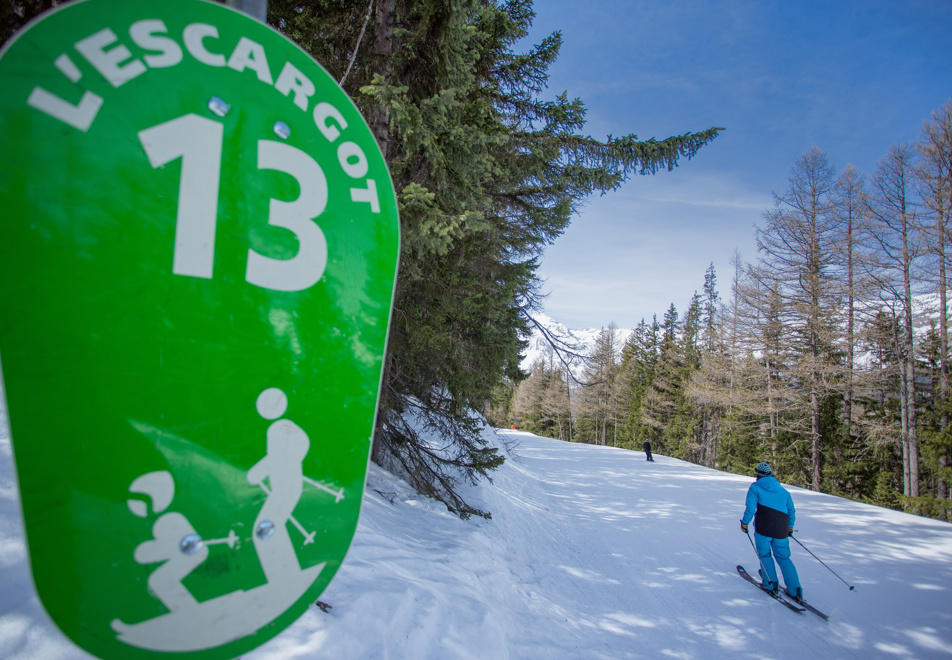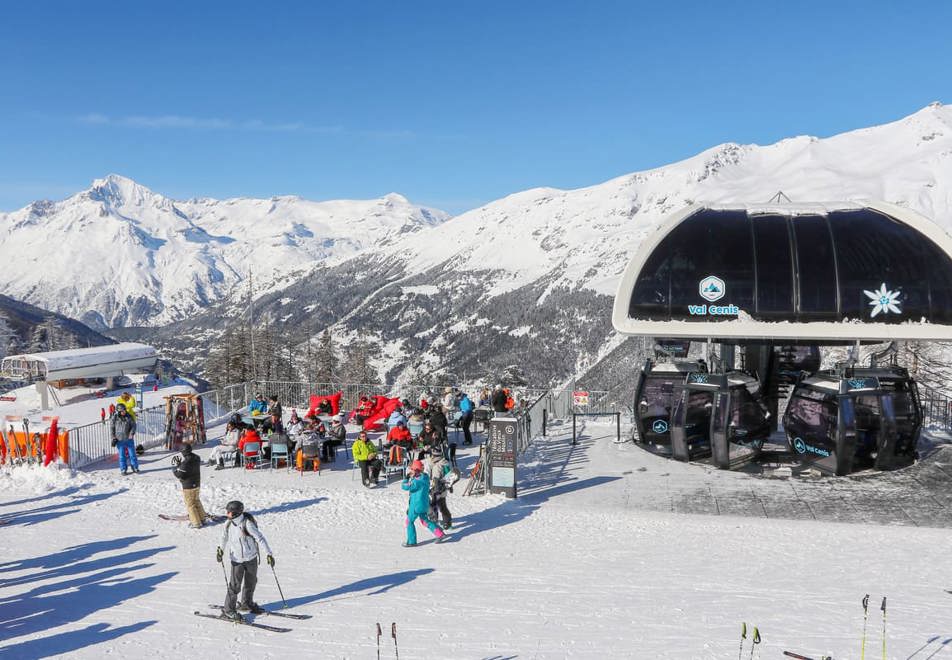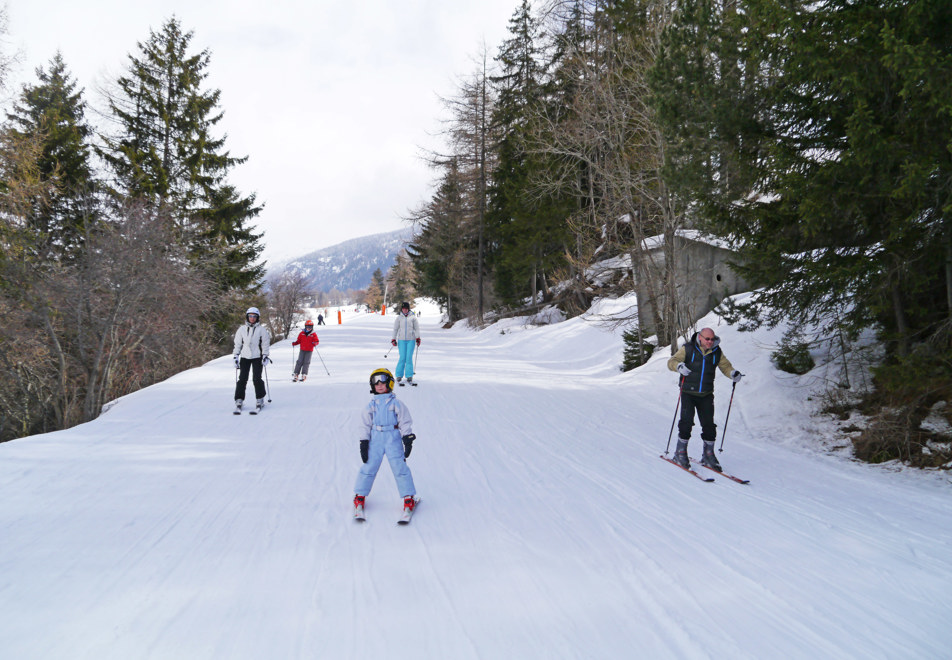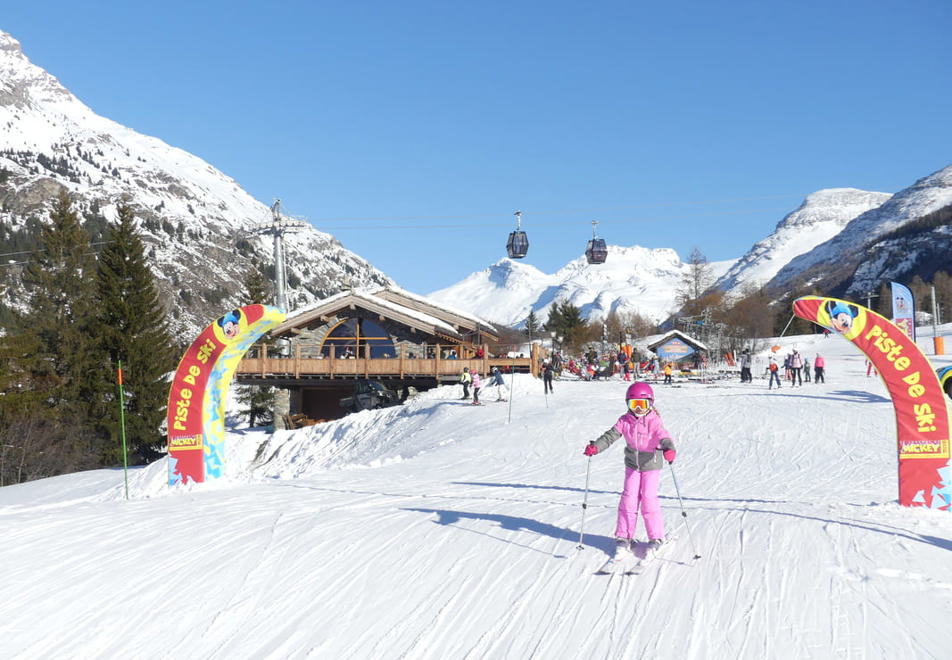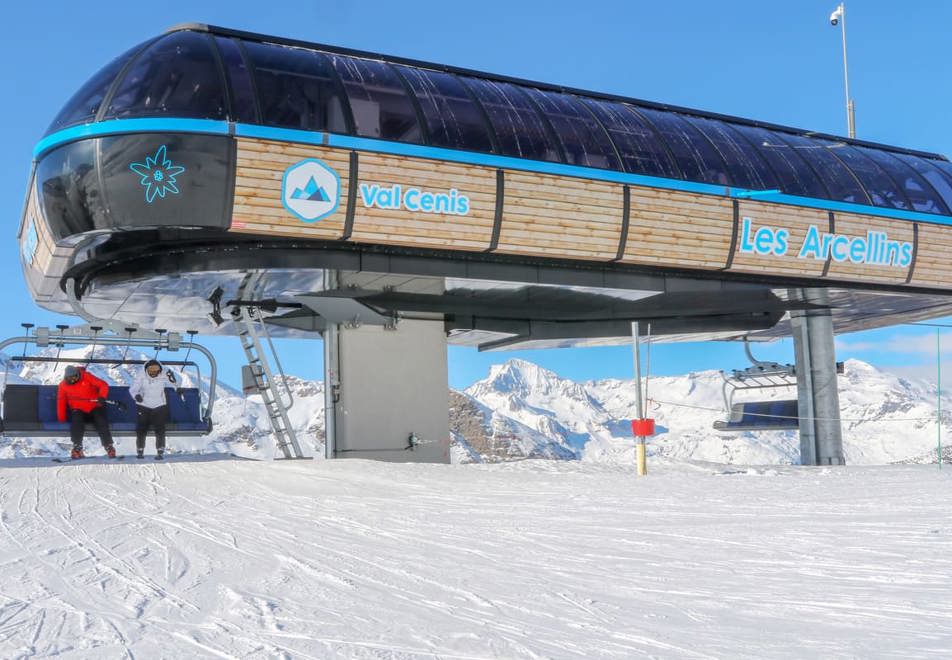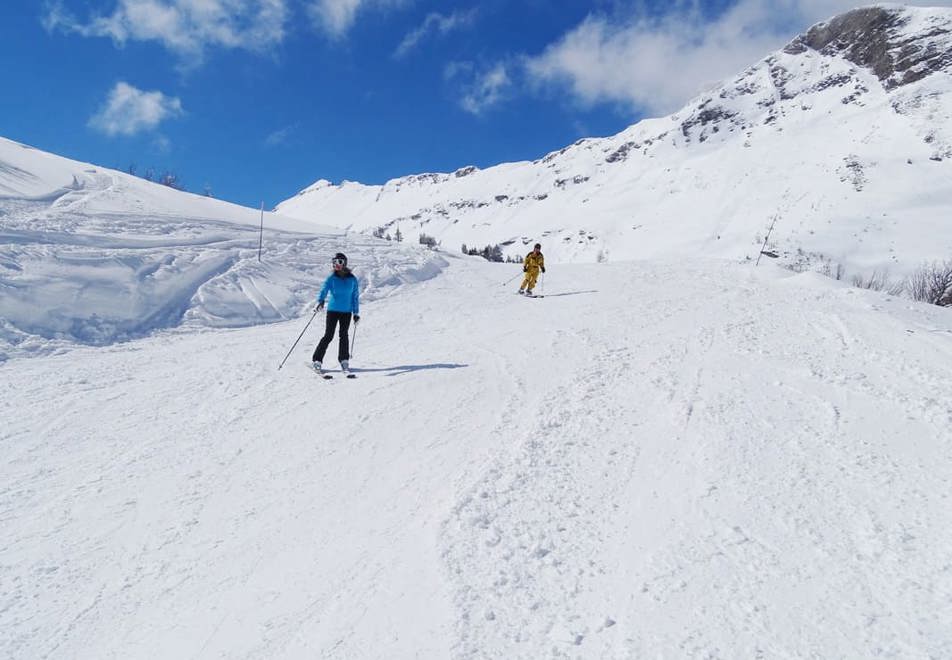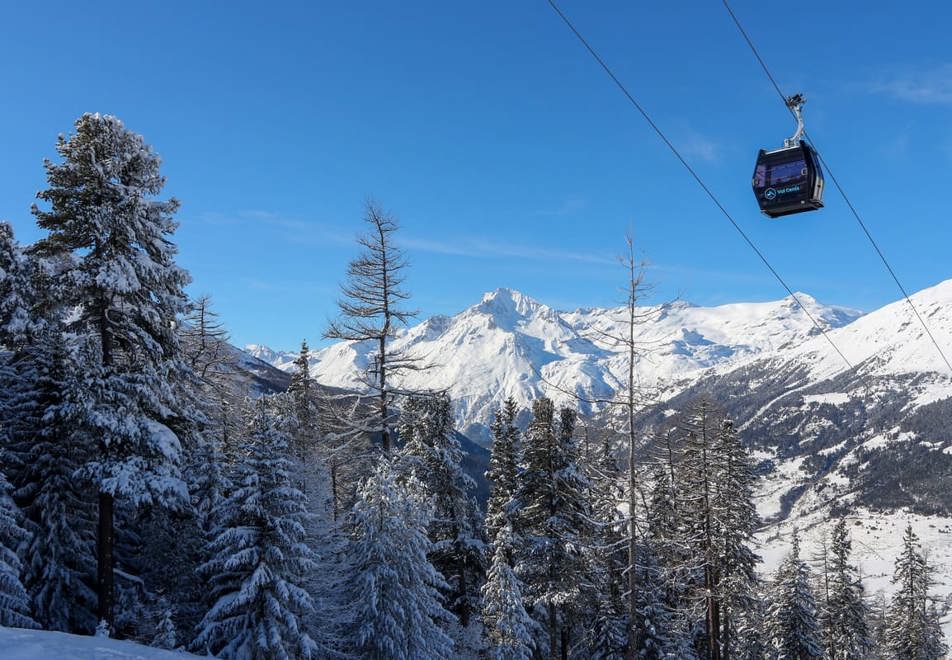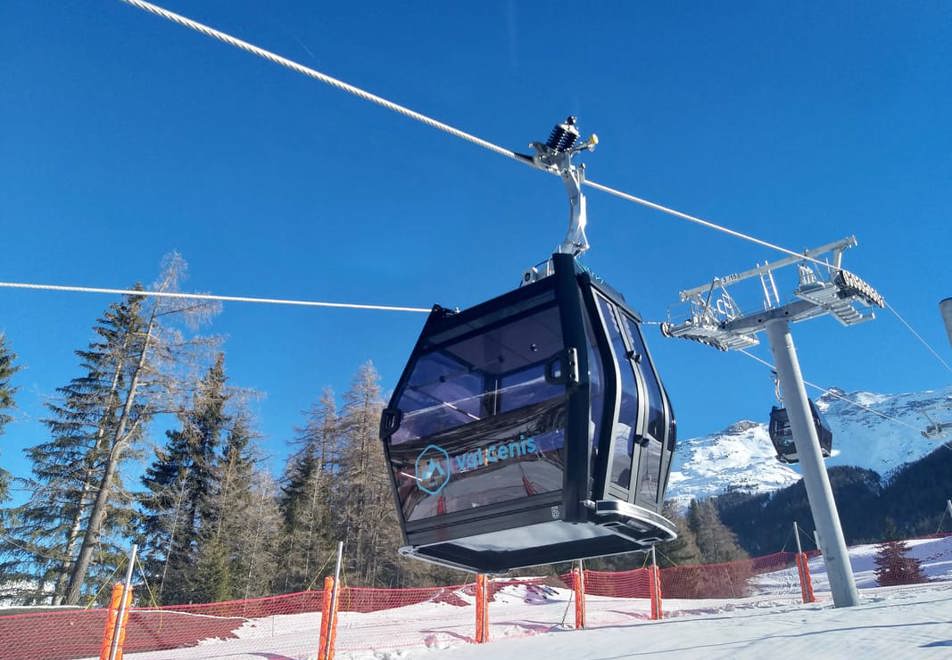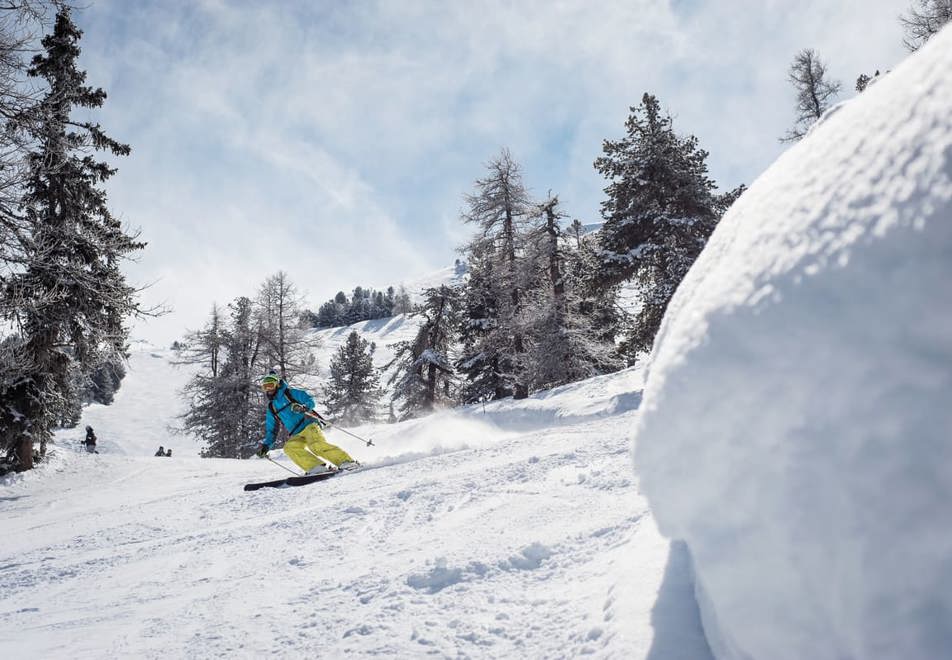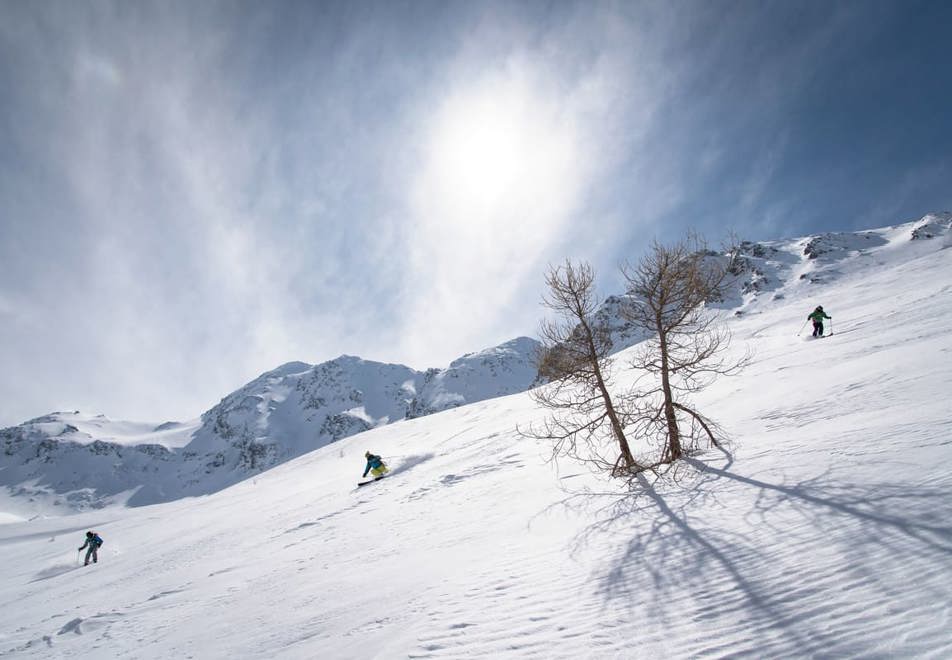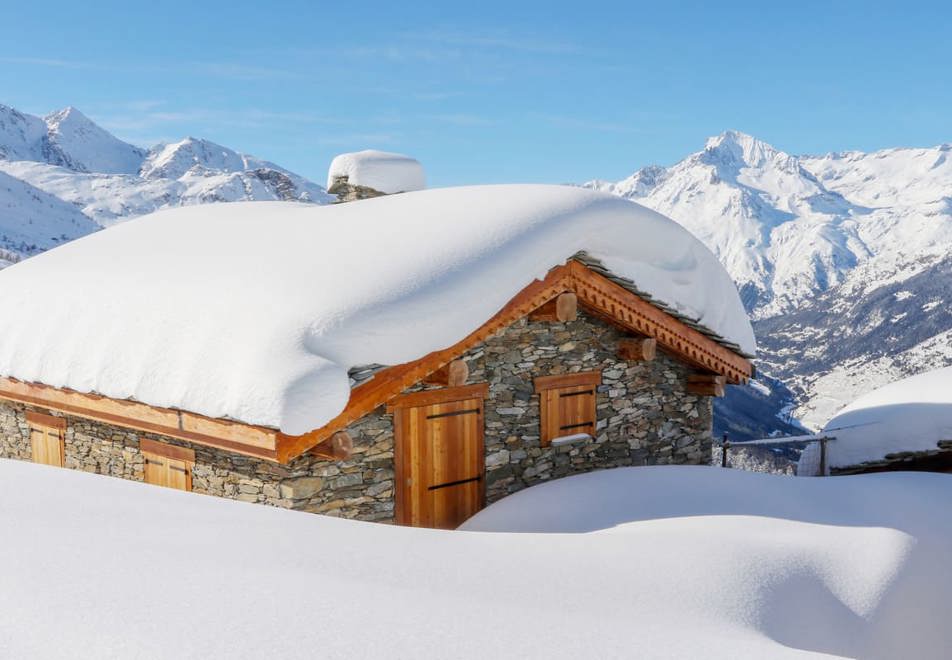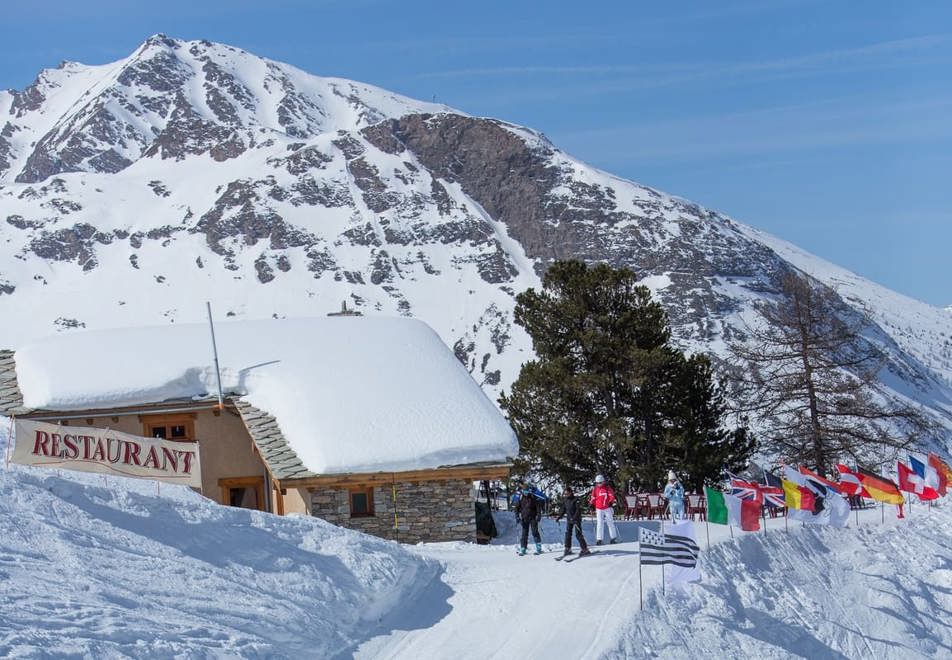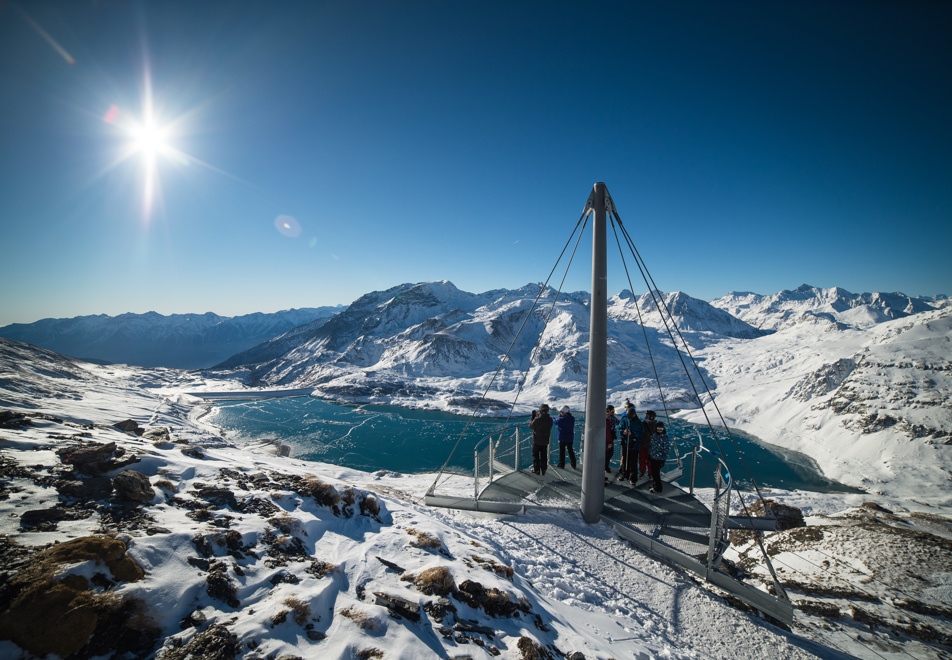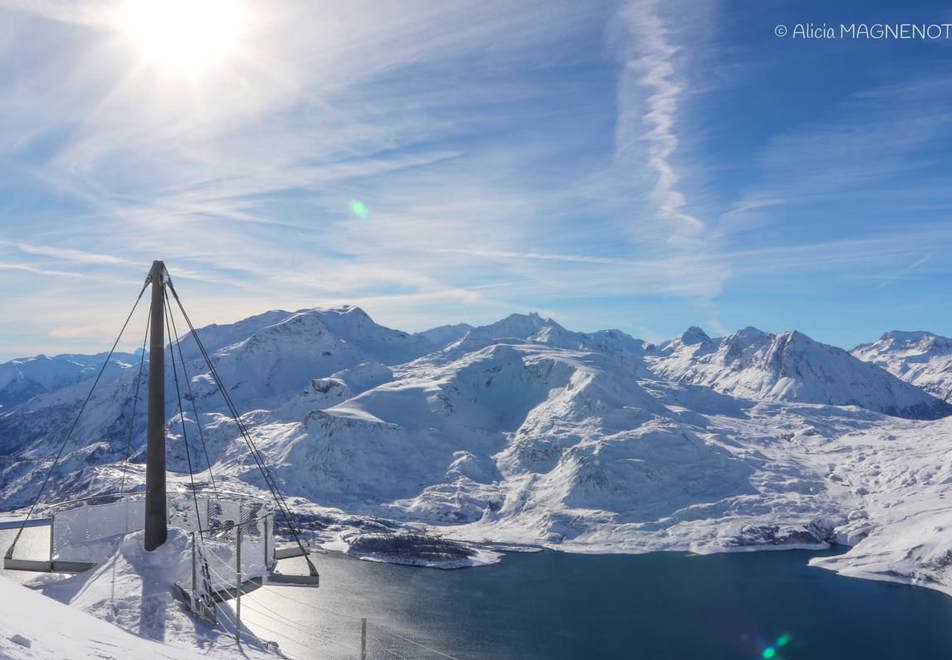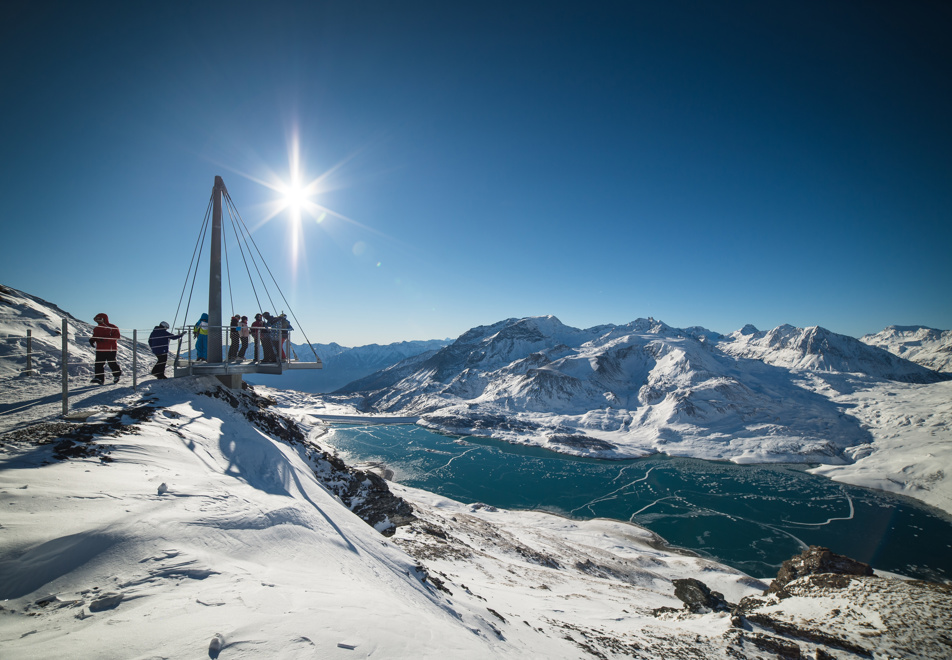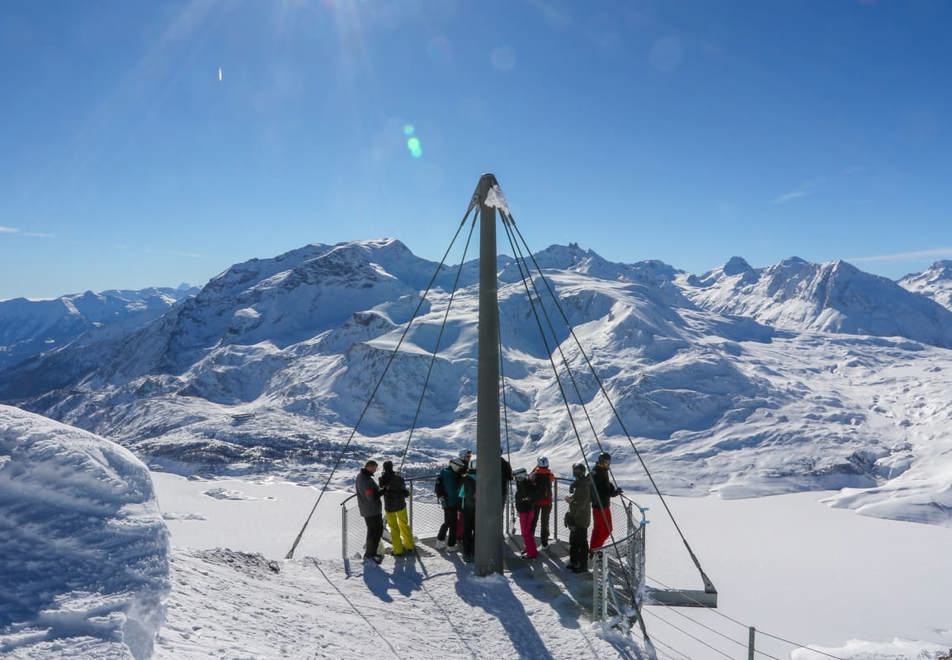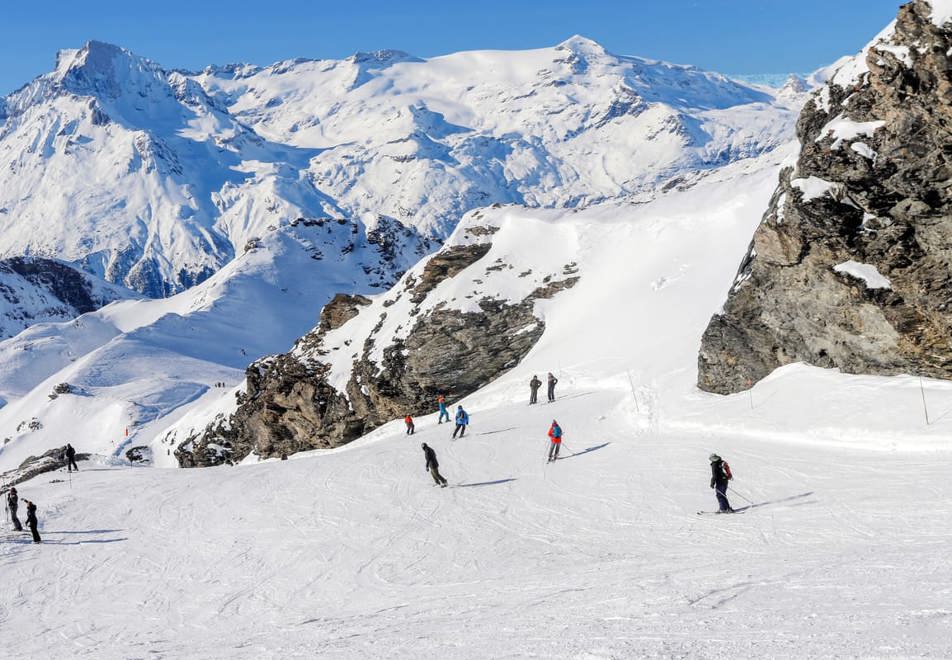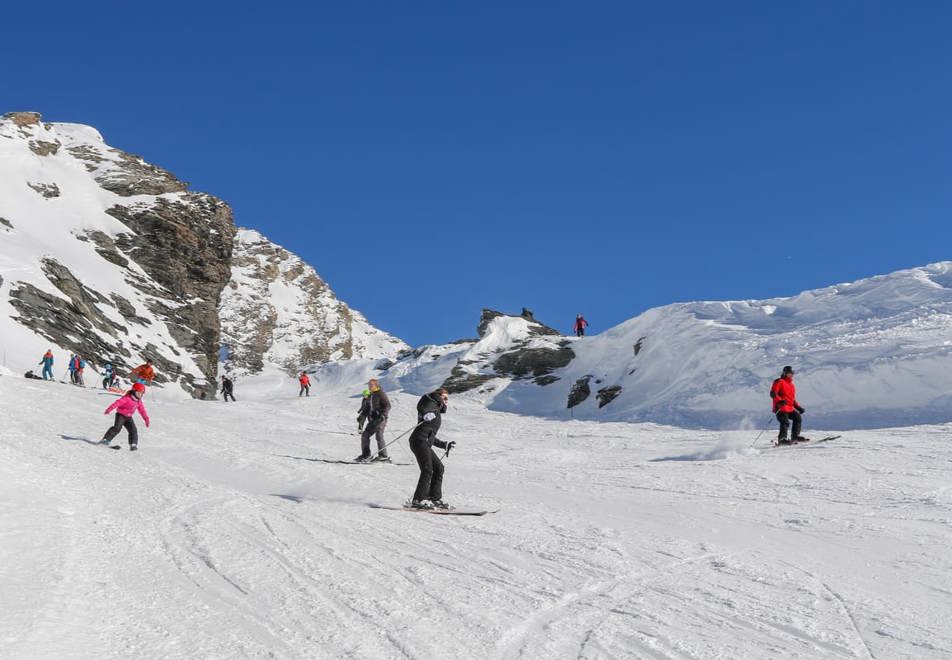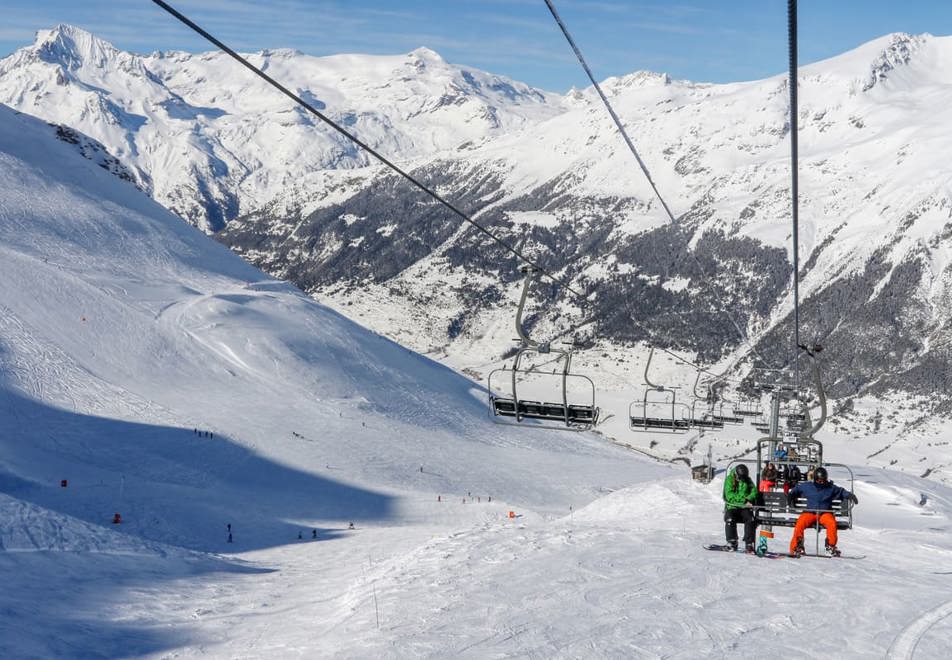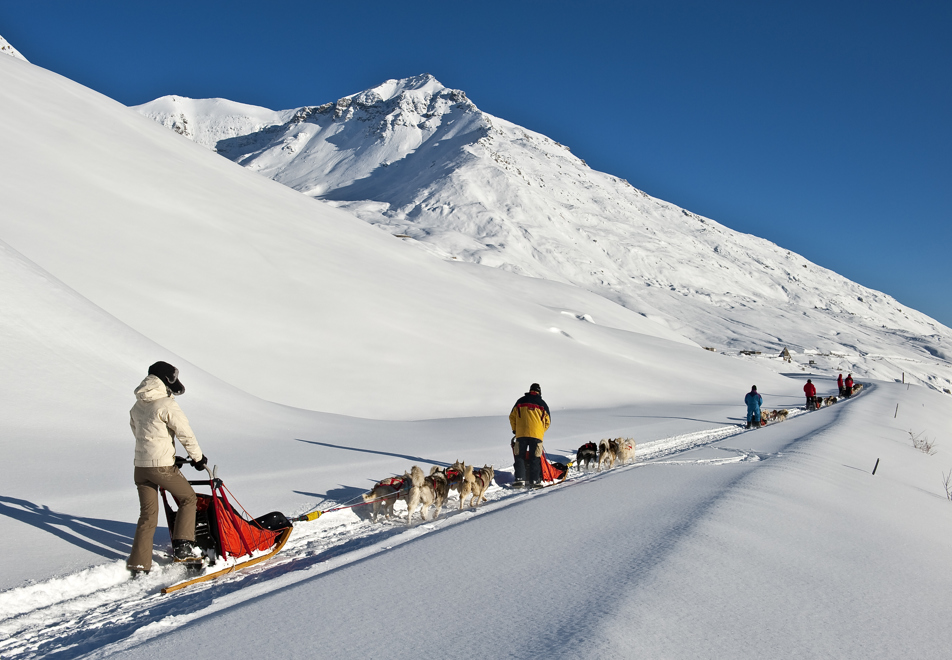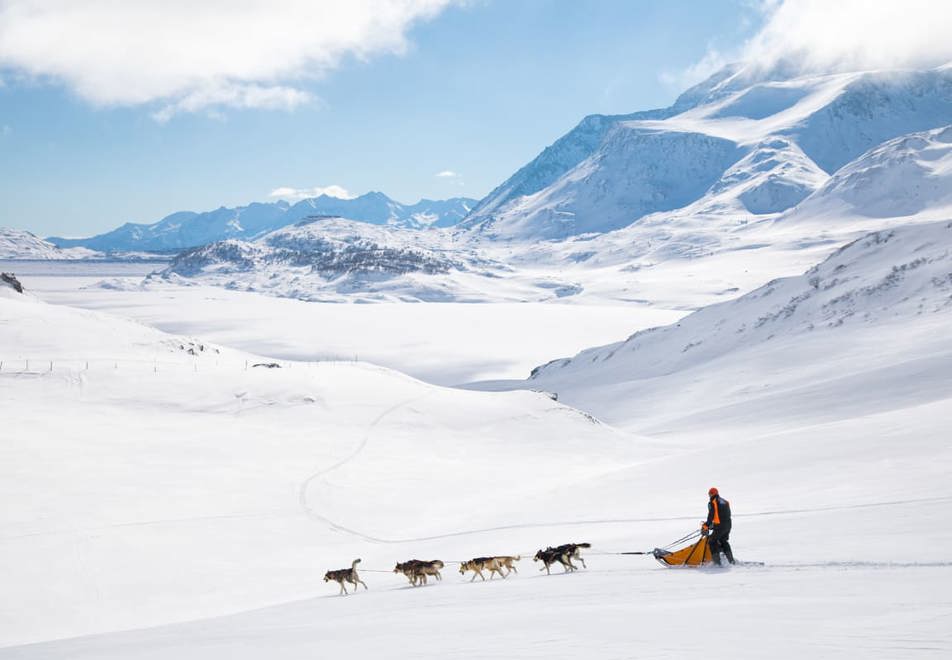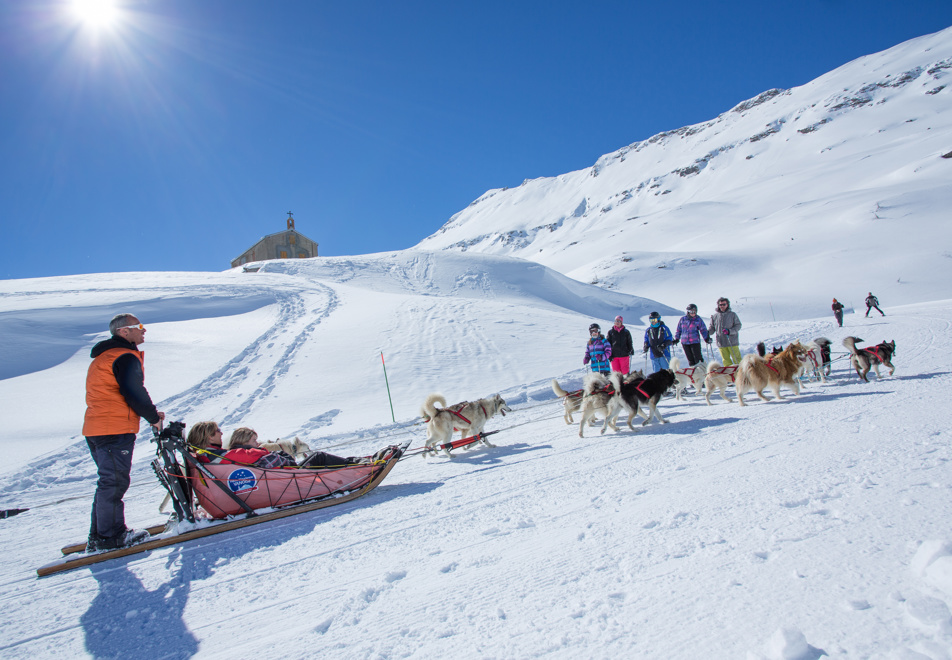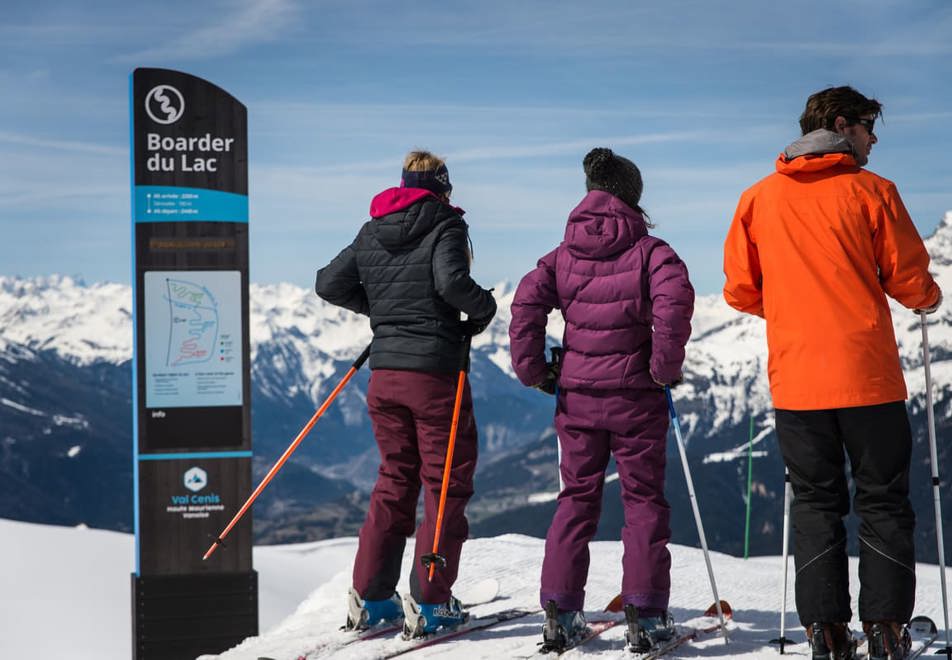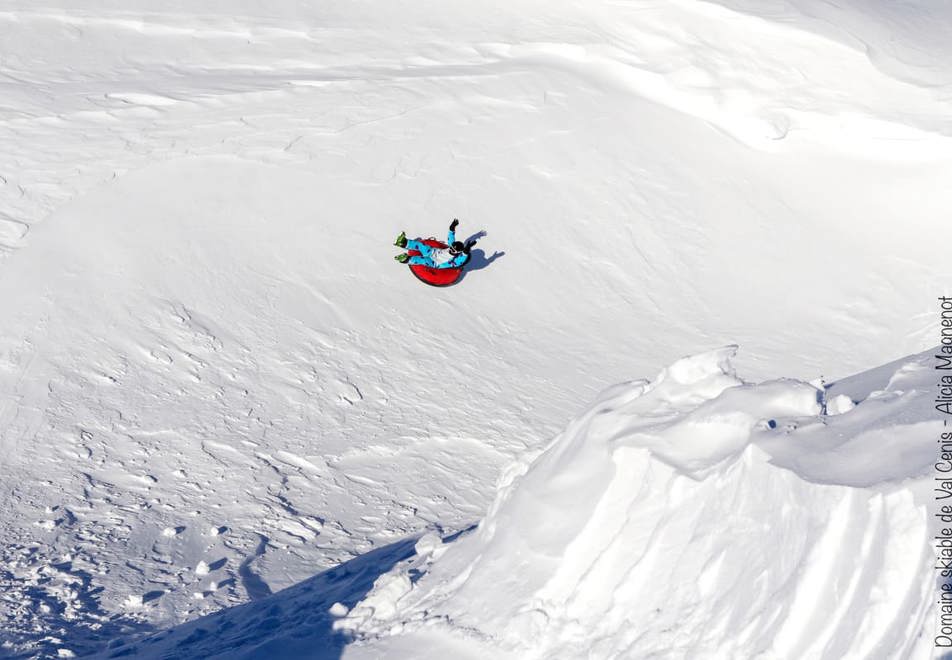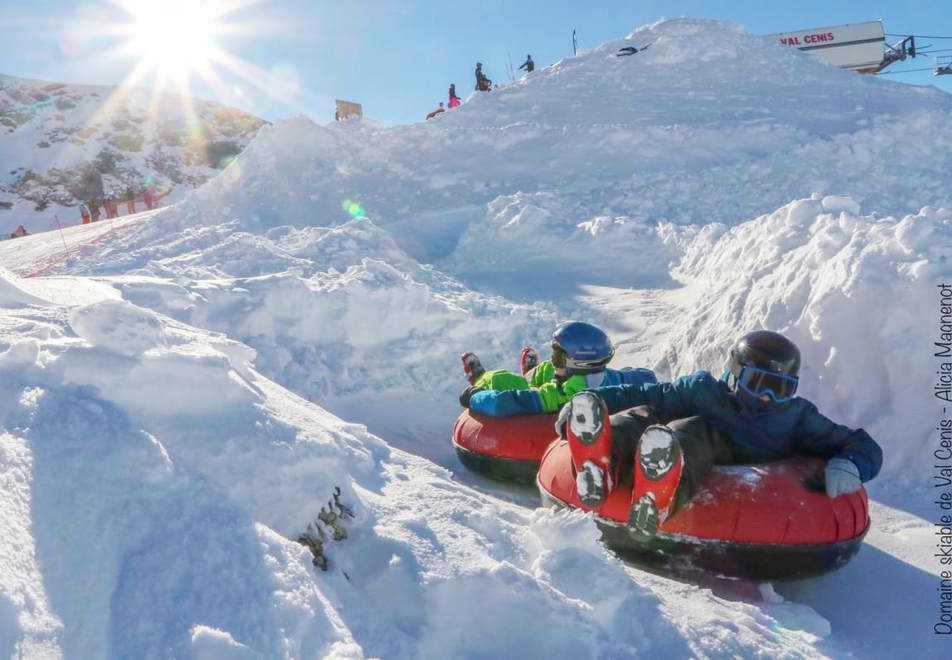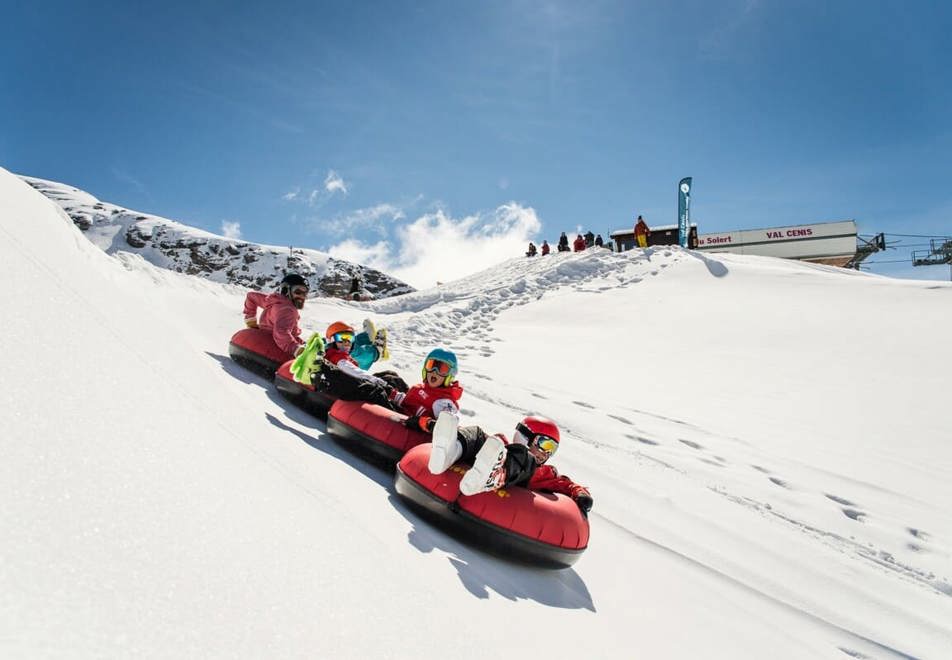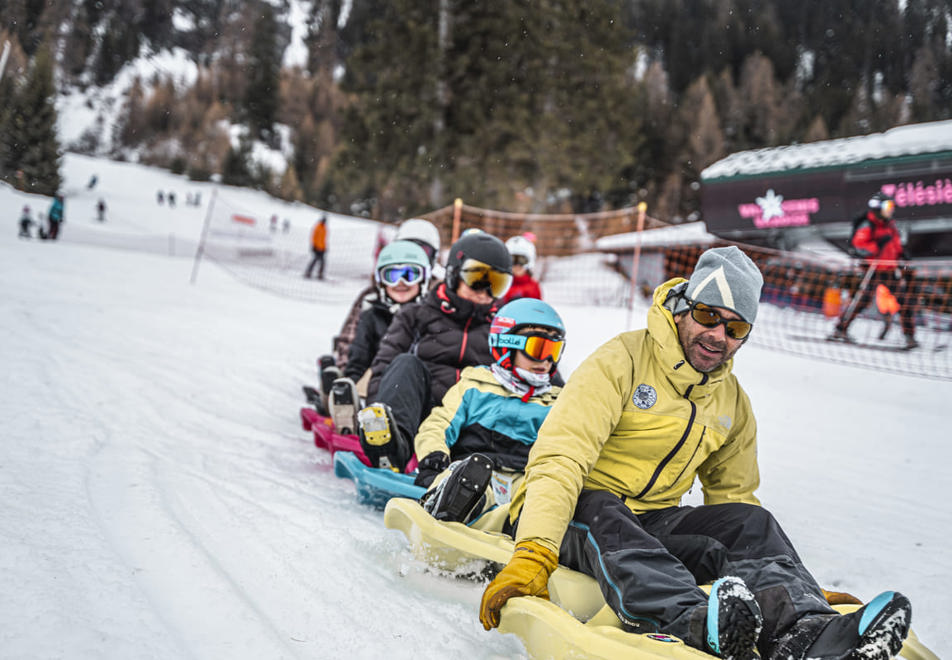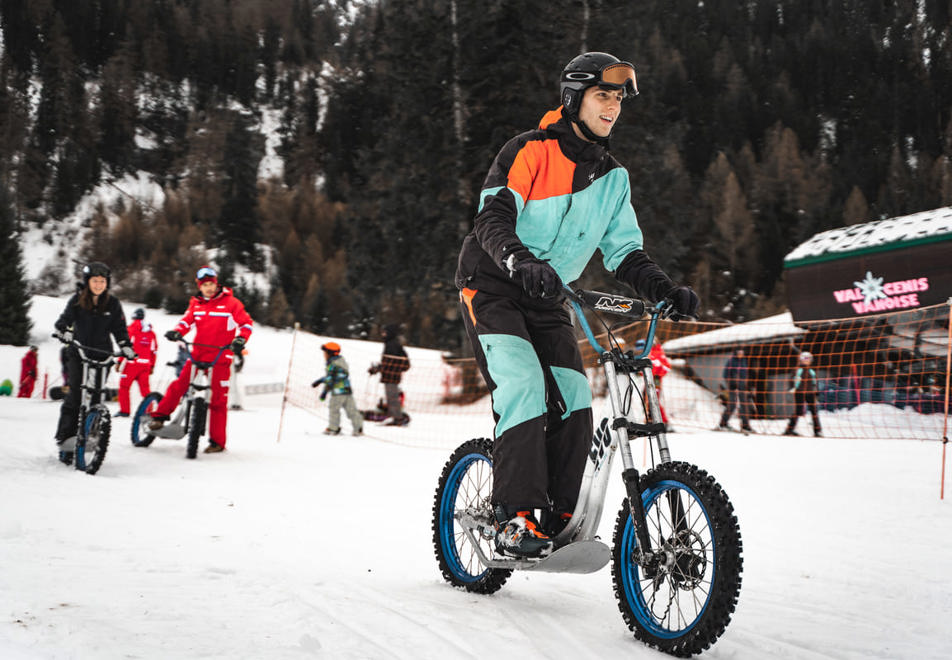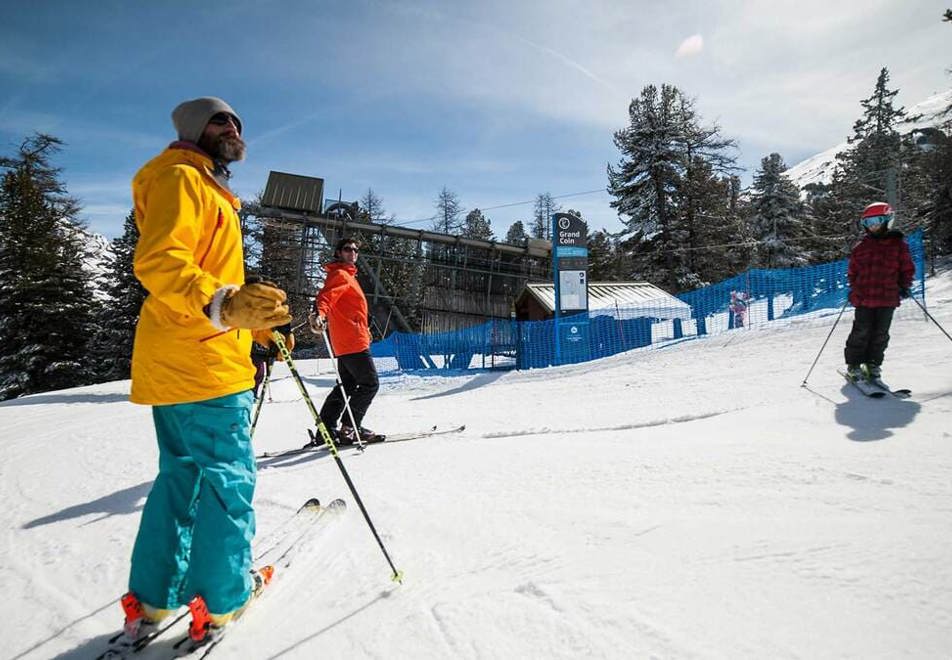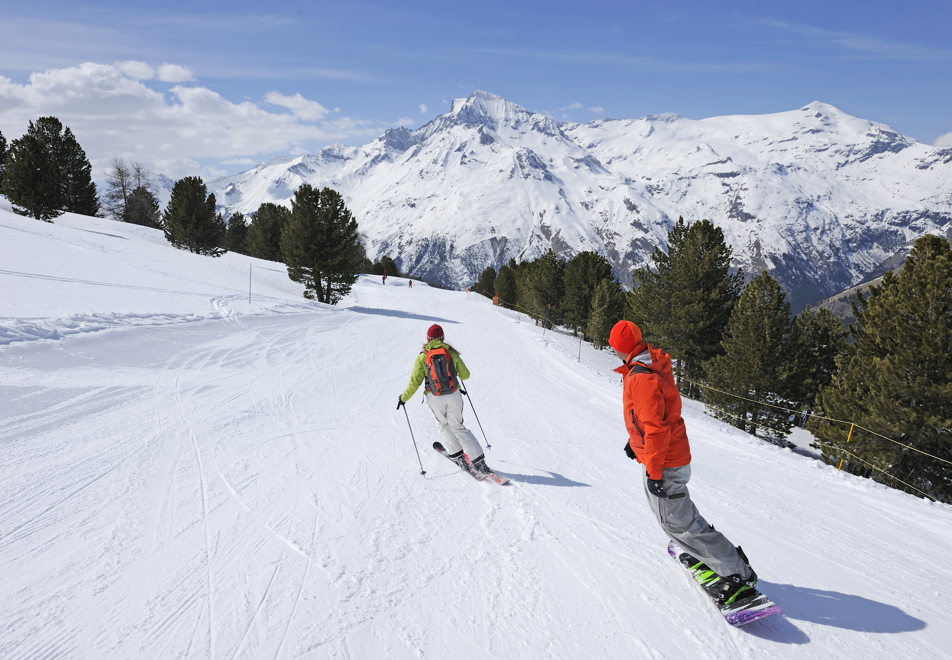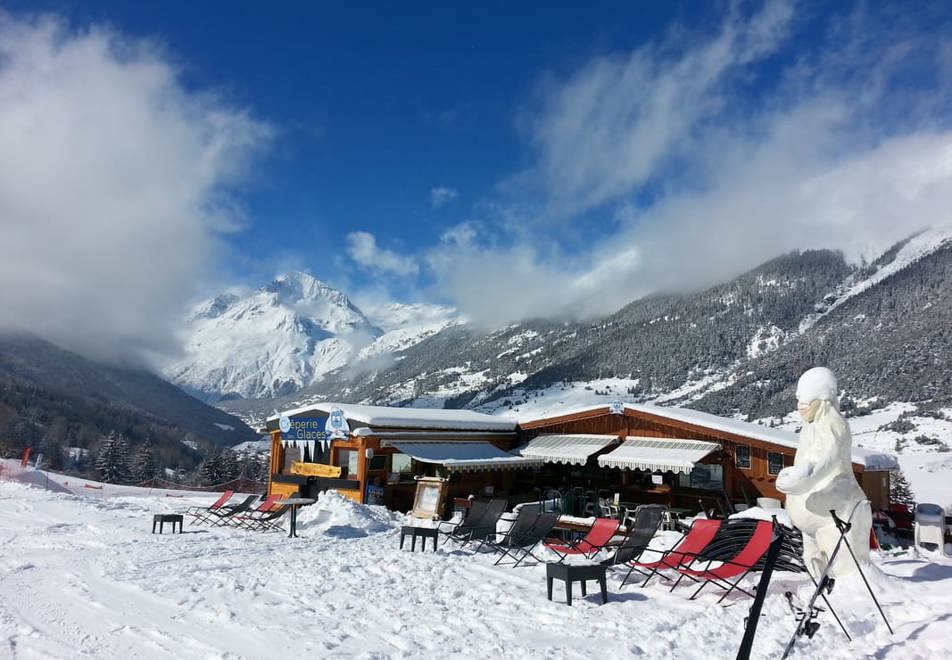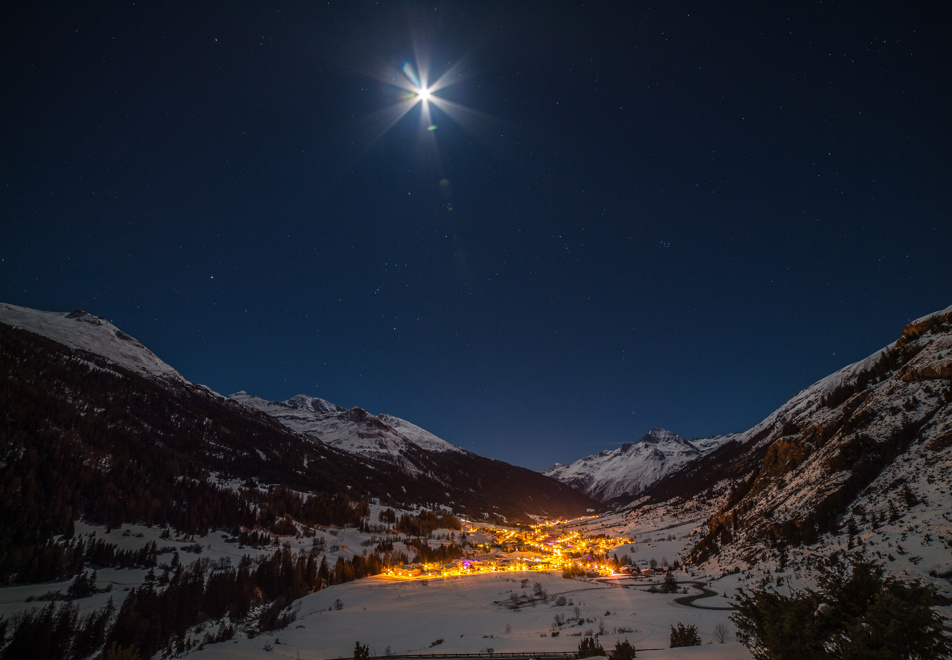 Thinking of skiing in Val Cenis? Located in the heart of the scenic Haute Maurienne region, Val Cenis borders the stunning Parc National de la Vanoise and is ideal for beginners and intermediates.
Why Val Cenis Ski Resort?
Ideal for beginners and intermediates with green and blue runs down through the trees
A good variety of shops, supermarkets, restaurants and bars
Very friendly and charming resort
Easy access - only 30mins drive from the motorway
Holders of a 6+day lift pass for Val Cenis are allowed 1 day in La Norma, Valfrejus and Aussois until early April. You can also pay a small upgrade fee locally and ski in Val Thorens
Easy access to other resorts like Orelle, the back door into the 3 Valleys for the likes of Val Thorens – is a 30-minute drive away (a new fast, super modern cable car has been built for 21/22 season in Orelle making access even easier up to Orelle and Val Thorens)
Great off-piste for experts, especially above Bonneval
Read 'five reasons to ski Val Cenis this (or next) season' by welove2ski.com's Felice Hardy! 
Val Cenis Information
Val Cenis is the largest resort in Haute-Maurienne Vanoise and comprises two traditional villages - Lanslebourg and Lanslevillard - which have been combined into one resort. It has retained its charm and tradition and visitors are guaranteed a genuinely warm welcome from the local people who run the resort themselves - so there's no need for uncommitted seasonal labour here!
Seasoned travellers can visit the Centre des Glières in Lanslevillard (near Les Balcons du Village residence) which has an ice rink, swimming pool and whirlpool. It's great value for money! You get free access when you book accommodation with the Val Cenis Les Balcons du Village and Les Balcons en Haut.
Away from the slopes in Val Cenis, enjoy a visit to the fromagerie or the 12 chapels culture trail. The weekly welcome drinks, street animation and torchlight descents are not to be missed. The après ski in Val Cenis is quiet but the many restaurants and bars and two cinemas should keep everyone happy. A good variety of shops and supermarkets ensure that those self-catering will find all they require. Val Cenis ski resort is only half an hour's drive from Modane and the motorway.
Peak Retreats offers a range of Val Cenis accommodation options. All of Val Cenis' ski apartments have been hand-picked and are of a very high standard (3 & 4*), providing the ideal base for a Val Cenis ski holiday.
Read Fraser Wilkin's weather review on weathertoski.com where he says Val Cenis has "good snow reliability, good sunshine record and (last but not least) plenty of trees to play in should it decide to be stormy."
VAL CENIS SKI AREA
With more than 80kms of marked piste and a vertical drop of 1400m, Val Cenis has a varied ski area. It's ideal for beginners and intermediates with green and blue runs down through the trees as well as opportunities to access even the highest runs at 2800m.
Among the forests of larch and cembra pine, 125km of trails, including the link to Termignon, offer something for everyone. Below 2000m the slopes are beautifully tree-lined.
A fleet of comfortable lifts, trails groomed every night, snow culture that guarantees good snow ... and ultimately, a resort of high quality – is ideal for all types of skiers. At the top of the Val Cenis slopes at 2,800 m, you can enjoy a splendid view across the Mont Cenis lake and the Parc National de la Vanoise.
The other ski resorts in the valley are Bramans, Sollières-Sardières, Bessans, and Bonneval, although you'd need to buy additional lift passes if you wanted to ski these areas - all within a 10-20min drive of Val Cenis.
VAL CENIS SKIING
VAL CENIS BEGINNERS
Val Cenis is ideal for beginners with 16 green runs to practise on – many of them between resort level (1500m) and 2000m. The majority of the resort runs back into either of the Val Cenis villages are green. There are some enjoyably long blue runs to progress to. The green Escargot run is a six miles long - plenty of slope time to practise on this one, even if you don't ski at snail's pace! Access it via the Ramasse chairlift in Lanslebourg.
VAL CENIS INTERMEDIATES
About three-quarters of Val Cenis's ski area is dominated by blue and red pistes. Above 2000m you'll find many red runs to keep you occupied - some of them quite challenging. If you want to explore further, try the red runs above Termignon and take the blue Forestière run right the way down to Termignon village.
VAL CENIS EXPERTS
Although advanced skiing is limited, there's some great north-facing off-piste terrain and two free-ride circuits. From the top of the ungroomed Michèle Jacot or the Moraine slopes, you can enjoy powder and bumps!
VAL CENIS SNOWBOARDERS
Val Cenis Snowboarders will enjoy the park and natural half-pipe. There are 2 boardercross (Solert chairlift, below the Familiale slope).
Val Cenis Ski Hire
Pre-book your Val Cenis ski hire with Peak Retreats.
To download the ski extras form, see 'Helpful links' further down the page.
Please note, these Pound Sterling prices are for indication only. They will fluctuate based on Euro/£ exchange rate. Please call us for the latest prices.

Special offers: *7 days for the price of 6.  Free Skis/snowboard & boots (Blue/Red) for party leaders of groups of 10 or more all taking equipment. 1 Free helmet per child aged 6 and under for every adult booking skis or snowboards & boots (must be under same booking reference and requested on form above). Other duration prices on request - Cross Country ski prices on request.
Find out more about Peak Retreats ski hire
---
Val Cenis Ski Passes
Pre-book your Val Cenis lift passes with Peak Retreats. Find out more about Peak Retreats ski passes
To download the ski extras form, see 'Helpful links' further down the page.
Please note, these Pound Sterling prices are for indication only. They will fluctuate based on Euro/£ exchange rate. Please call us for the latest prices.
Other lift passes on offer (to buy locally in resort in Euros):
If you wish to book only half day or a day pass, or perhaps a few days consecutive or non-consecutive (Peak Retreats usually only pre-book 6+ days passes), then these can be bought in resort at the lift pass office, in €'s. This may suit those who only ski a few times during the week or who only want to ski the immediate local area rather than the full area (there are usually various lift passes on offer that cover different parts of the ski area). Each resort usually has a beginner's pass too which covers a small area in which to learn, which may be all you need for a few days as a beginner (some areas are even free). Prices can be found on the tourist office website if you need a guide.
Beginner Village 1300m pass – covers Tannes, Marmottons (skilifts) + Girarde (chairlift)
Beginner Village 1400m pass - covers St Pierre, Pont Noir, Plan des Champs, Sablons, Madeleine (skilifts)+ Colomba, Pré Novel, Pont des Chèvres (chairlifts) + Val Cenis le Haut (gondola lift)
Val Cenis Ski School
Pre-book your Val Cenis ESF ski school with Peak Retreats. Find out more about Peak Retreats ski school
Ski school for children is available to book from 3 years to 11 years, in Val Cenis, with Peak Retreats. 3-4 year olds will go into the Ski Kindergarten lessons. Children can learn to snowboard from 10 years+. Childcare with or without lunch options (3-12yrs) - please enquire for details and prices.
For ski school times and prices, please download the ski extras form from the 'Helpful links' further down the page. Please note these are just guiding prices. Please call us for the latest prices.
Please note that lesson times are subject to change right until the last minute - you will be advised. Outside French school holidays the ski school reserves the right to cancel group lessons should numbers be insufficient.  For peak periods - Christmas, New Year, February half-term and Easter - we strongly recommend that you book as early as possible and in any case at least 6 weeks prior to the required dates. Morning lessons tend to get booked up first and therefore we may only be able to offer afternoon classes within 6 weeks of departure. In some resorts, English speaking instructors may not always be available, particularly at peak times.
We cannot always guarantee that prices will be cheaper than in the resort. When ski packs prices are calculated, the currency is bought at the exchange rates that apply at the time. You can be assured that once you have booked your extras, if the pound depreciates, you will not be charged more for your ski packs, enabling you to budget for your holiday in advance.
Val Cenis private lessons (not pre-bookable, book direct):
Individual tuition can only be purchased directly from the ESF ski school. Peak Retreats cannot pre-book these. Private lessons usually start from 2 years old and have no maximum age.
How to book:
You can book online with ESF Val Cenis or contact them by phone on 0033 4 79 05 92 43. It is advisable to book before you go and in good time as instructors get very busy, especially in Peak times.
Prices vary from resort to resort but are around €40-80 per 1 hour lesson for 1 or 2 people (the more people you have the cheaper it usually is so you can split the cost). Most resorts offer a choice of 1 hour, 1.5 hours or 2 hour lessons. These may be in the morning or afternoon and are usually at select times. If you only fancy just one private lesson, this is usually fine. Otherwise, you can book a course of private lessons over as many days (consecutive or non-consecutive) as you'd like. However, it is more cost-effective to book group lessons for the week (which we pre-book).
---
Val Cenis non-skiing childcare (not pre-bookable, book direct)
The Maison des Enfants
Welcomes children aged 3 months to 12 years throughout the winter season.Open 9am-5.15pm.
Heath books needed.
How to book:
Please contact them direct for prices and to book. It is advisable to book before you go and in good time as spaces get filled quickly, especially in Peak times.
Depending on what part of the village you stay, there are 3 childcare places:
Route de l'Iseran - Chalets de Flambeau residence
Plan des Champs
Lanslebourg-Mont-Cenis
0033 4 79 05 96
135 rue du Génépy
Val Cenis-le-Haut
Lanslevillard
0033 4 79 05 96
Chemin du Crueux
Les Sablons
Lanslebourg-Mont-Cenis
0033 4 79 05 96

Top winter activities to experience in Val Cenis!
Please note Peak Retreats do not book any activities and most activities are payable. 
Snowsport activities:
Airboard (lanslevillard)
From age 8. The thrilling experience of body-boarding on real snow, where participants zoom down the slope on a specially designed air inflated board!
Dog sledging (Lanslebourg)
From age 2 years. You sit down in your sledge and the guide, called musher, carries you through the Mont Cenis wide open space thanks to his complicity with his dogs. Booking at the ESF Val Cenis.
Snowshoe outings (Lanslevillard)
From 10 years. Snowshoe outings. Theme week: the path of history, fortifications, archaeology, villages, local heritage.
Ski touring and freeride (Lanslevillard)
Ski touring, freeride, white trail. See the Bureau des Guides for more information.
Toboggan run for over 5's (Lanslevillard)
From age 5 years. At the arrival of the gondola Val Cenis Le Haut, find the start of the toboggan run 900 m long with bumps and turns taken. Skipass needed.
Toboggan run for over 5's at night (Lanslevillard)
800m downhill lighted track. Children of -1m25 in a sledge with an adult. Children of 1m25 are alone driving their own sledge under the supervision of an adult. Pass on sale on the spot. Personal helmets allowed. Chairlift ride and equipment loan included.
Ice rink (Lanslebourg)
300m² of track. Improved glide. Speed/sensation. Hockey equipment is available. Gloves and helmet mandatory.
Ice rink (Lanslevillard)
Put your ice skates on and enjoy the ride. Educational equipment is available. Closed on Saturdays. Subject to climatic and technical conditions.
Night skiing (Lanslevillard)
Night skiing in Val Cenis Lanslevillard, every Thursday on the Colomba chairlift. Accessible to holders of valid ski pass of the ski area.
Snake gliss (Lanslevillard)
The Snake Gliss is a set of sledges, fixed to each other. The sledge snake descends along the blue track "Chamois", the pilot, a professional activity, directs the head. Duration: 45 mins.
Snowkite (Lanslebourg)
From age 13 years. Slide on your skis, pulled by a wind-inflated kite. Possible in the afternoons, subject to weather conditions.
Snowpark (Lanslevillard)
New snowpark on the area of La Met. Free access.
Snowscoot (Lanslebourg)
From age 5 years. Come discover the Snowscoot with Edgar, passionate and former snowscoot competitor. He will introduce you to this slide that he wants to share with everyone. The snowscoot is a very fun and accessible activity, no notion of gliding is necessary.
Snowtubing (Lanslevillard)
At more than 2500m altitude, the Base-2500 offers a descent in buoy 60 meters in a natural valley. A helmet is mandatory. Accessible to holders of ski pass valid ski area or a pedestrian pass.
Wing jump (Lanslevillard)
Discover news skiing sensations.
Yooner (Lanslevillard)
Once the skiers have deserted the slopes, come and try out this modern, lightweight, easily manoeuvrable and comfortable snow sport and enjoy a sensational new activity!
Other activities:
Carriage ride (Lanslebourg)
Take place on board for a little carriage ride in the streets of the resort, you will surely discover places you do not suspect! In the afternoon, on reservation.
Big airbag (Lanslevillard)
Lie on your board, let yourself slide and land gently. Blow-up board so you can jump and land quite safely.
Paragliding (Lanslebourg)
Paragliding Tandem flight with Michel.
Paragliding (Lanslevillard)
Enjoy a flight with a team of experienced passionate well-travelled guides with more than 30 years of experience. Antipodes has the record of the first tandem slight ever launched from the Everest at 8850m altitude.
Bowling (Lanslevillard)
From age 5 years old. 6 bowling alleys, lounge bar, billiards, pinball, table football. Daily from 10.30AM to midnight.
Escape game (Lanslebourg)
Real immersion game in real life scenarios and scenery! Our rooms "The Emperor's Room", "The Avalanche" and "La Coulée" are original creations based on local history. You will not find them anywhere else! The new room "La Coulée" is exclusively dedicated to children from 6 to 12 years old.
Leisure centre (Lanslevillard)
An aquatic area heated to 29 ° C with a 25m sports pool, a fun pool, whirlpools inside, an outdoor area dedicated to your fun with slide and paddling pool. Sale of bathing caps, jerseys, armbands, glasses.
Indoor activity centre (In nearby Sollières-Sardières)
Trampolines - Mini-motos - restaurant - snack & goûter. An indoor activity centre for 2 - 12 years old, trampolines for children and adults, mini motorbike circuit. Daily. Free for accompanying adults.
Library (Lanslebourg)
Media library with more than 4000 books (novels, literary prizes, comics, albums, magazines) 750 DVDs, audio CDs and games. The temporary exhibition, paid computer connections available, paid to print. Free Wifi and scanning.
Library (Lanslevillard)
Leave or take for free adult or children books. Free of charge.
Cinema (Lanslevillard)
2D and 3D cinema with one screen with 166 seats.
Cinema (Lanslebourg)
180 places.
Cheese visit (Lanslebourg)
Visit of the Beaufort cheese making workshops (making in the morning Free access to the circuit of a visit with sight on the room of manufacture (manufacture in the morning).
Feed the animals (Lanslebourg)
Come and feed the young animals from the farm: veels, baby rabbits and lambs and meet the milking cows. From Monday to Friday, Free entry for children < 3 years.
Please note: All the above information is for information only. For the most up-to-date information please visit the resort tourist office website. All prices for activities are in local currency (€ Euros) and are bookable and payable locally in resort.
Val Cenis Tourist Office
Val Cenis Tourist Information
Tel. +33 479 05 23 66
www.valcenis.com
Val Cenis Resort News & Events 2021/22
News:
Val Cenis has been awarded the Flocan Vert Award as of November 2021! Supported by the local ski school, Val Cenis has developed a local youth club that has an approach to reducing waste which includes reusing glass jars, collecting light bulbs and batteries at schools and being attentive to the elderly community. 
Events:
The Grande Odyssee Savoie Mont Blanc 18th Edition 16th January 2022-19th January 2022

Like every Winter since 2005, La Grande Odyssée Savoie Mont Blanc will be putting on a show with an extraordinary race in the Haute Maurienne Vanoise resorts. 

National Accordion Festival 20th Editon 22nd January 2022-28th January 2022 A festival that combines winter, the mountains and the warmth of a festive atmosphere to the sound of the accordion, that is the definition of the Val Cenis Termignon National Accordion Festival.
Spring Festival 19th March 2022-23rd March 2022 Four days of concerts, humour and shows. 
Nature and ski in Val Cenis 1st Edition 1st April 2022-3rd April 2022 An event combining skiing, leisure and the environment. Two days to discover that tourism and preserved environment rhyme with sustainable development. 
Val Cenis Après-Ski, Bars & Restaurants
Bars and restaurants -  21 restaurants/bars in Lanslevillard, 18 in Lanslebourg, 2 cinemas.
New to Val Cenis for the 2021/22 season is the La Ferme du XVieme siecle restaurant (translates as The 15th Century Farm). This is not one to miss on your visit! The glass floor allows you to see the cows in the barn below. The owner of this fascinating restaurant is a farmer the rest of the year. 
Amenities
Val Cenis is served by a range of amenities including a welcome drink, weekly child torch-lit descents during school holidays, shows, sports tournaments, visit cheese-producing farms, Carnival in February… all organised by the Val Cenis Tourist Office.
Getting to Val Cenis, France
By Road:
Driving distance from Calais 595 miles (8 hrs 45 mins)
From Calais, take A26 Motorway towards Reims and Troyes, then Dijon, Lyon, then A43 Motorway Exit Modane. Follow signs to Val Cenis via the N6 (24 km from the motorway exit). Attention winter Iseran Pass and the Col du Mont Cenis are closed to traffic.
By Rail:
Modane station (24km)
There is a regular coach service to Val Cenis from the forecourt of Modane station.

For information, timetables and bookings: www.altibus.com
Tel. 00 33 479 68 32 96
Airports:
Chambery is 135km from Val Cenis (1 ½ hours)
www.chambery-airport.com 
Turin Airport is 145km from Val Cenis (2 hours)
www.aeroportoditorino.it
Grenoble is 202km from Val Cenis (2 ¼ hours)
www.grenoble-airport.com
Lyon Saint-Exupery is 212km from Val Cenis (2 ¼ hours)
www.lyonaeroports.com
Geneva is 213km from Val Cenis (2 ¼ hours)  
www.gva.ch
Public shuttle bus transfers from airport
Lyon Airport - Val Cenis via Modane (www.lys-altibus.com). 
Chambery Airport - Val Cenis via Modane (www.lys-altibus.com). 
Val Cenis Airport Transfer
For pre-bookable private transfer rates with Peak Retreats, view here. 
Access around Val Cenis
The shuttle bus is running between Lanslebourg and Lanslevillard every day, for free, from 8:30 to 19:00 during the all season. In French ski school holidays this coach runs until 22:30 but there's only one per hour. In addition, on Thursdays of the season (until end of March) one bus is runs from 20:00 to 22:00. 
A large car park (suitable for coaches) is opposite the Vieux Moulin cable car.
Other
A bag room (no charge) is available at the top of the Vieux Moulin cable car.
Getting to other resorts in Maurienne
Ecomobility Skibus: Open to skiers and non skiers. Service not intended for groups. Limited to the capacity of the vehicle seat. It connects all villages and resorts of the valley. Admission is free.
LINE 1: Bramans - Bonneval sur Arc (including Val Cenis)
LINE 2: Termignon - Sollières-Sardières - Aussois 
---
Val Cenis Opening Dates
Val Cenis ski area is open: 12/12/21 - 18/04/22