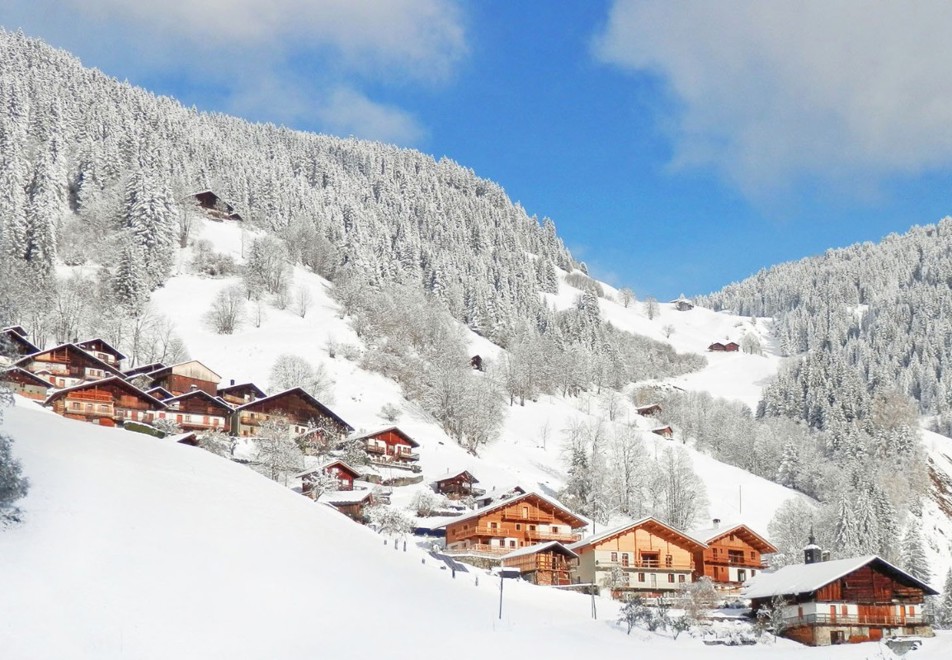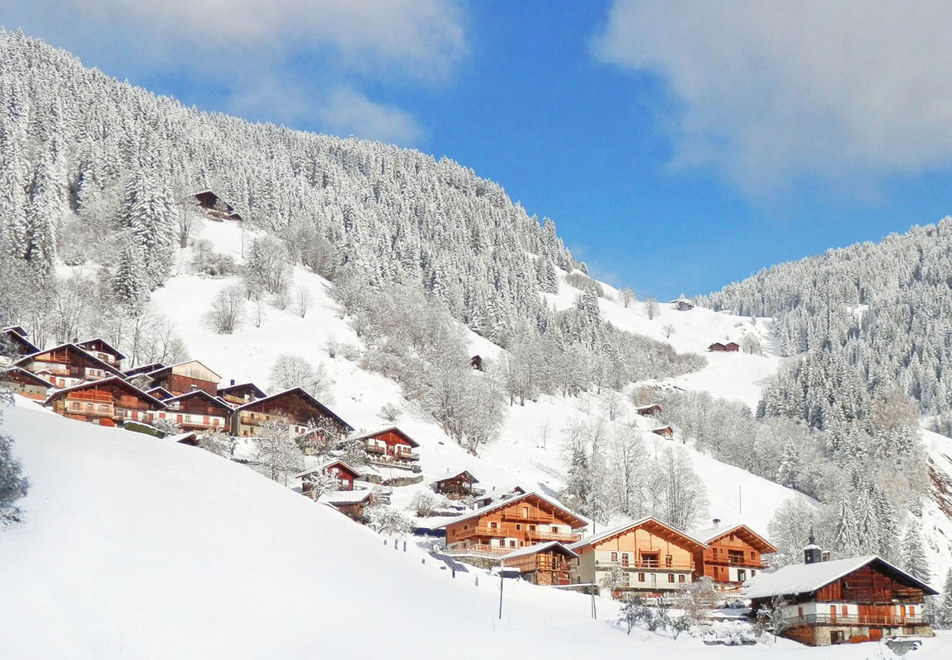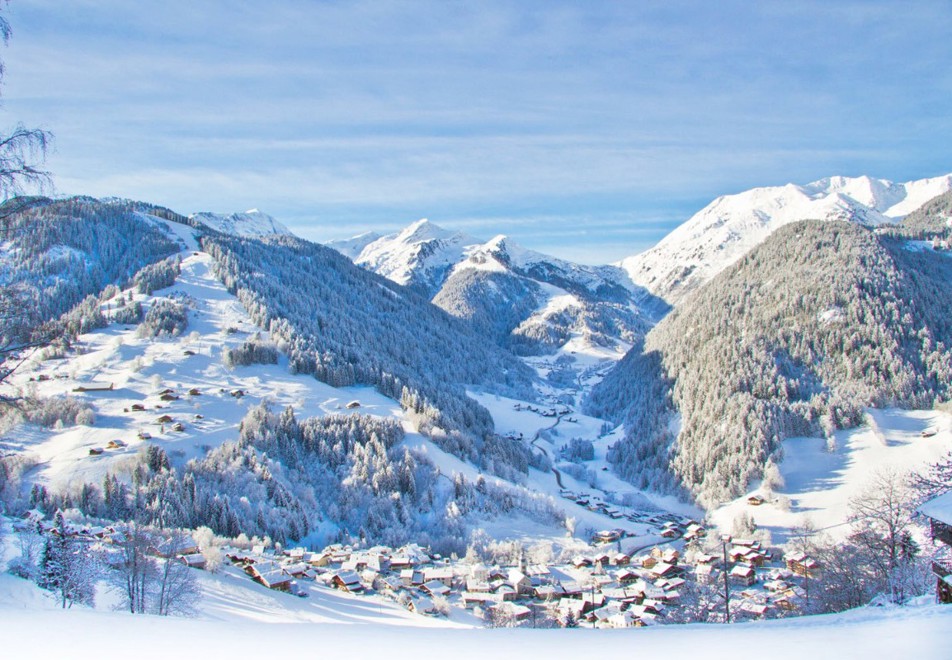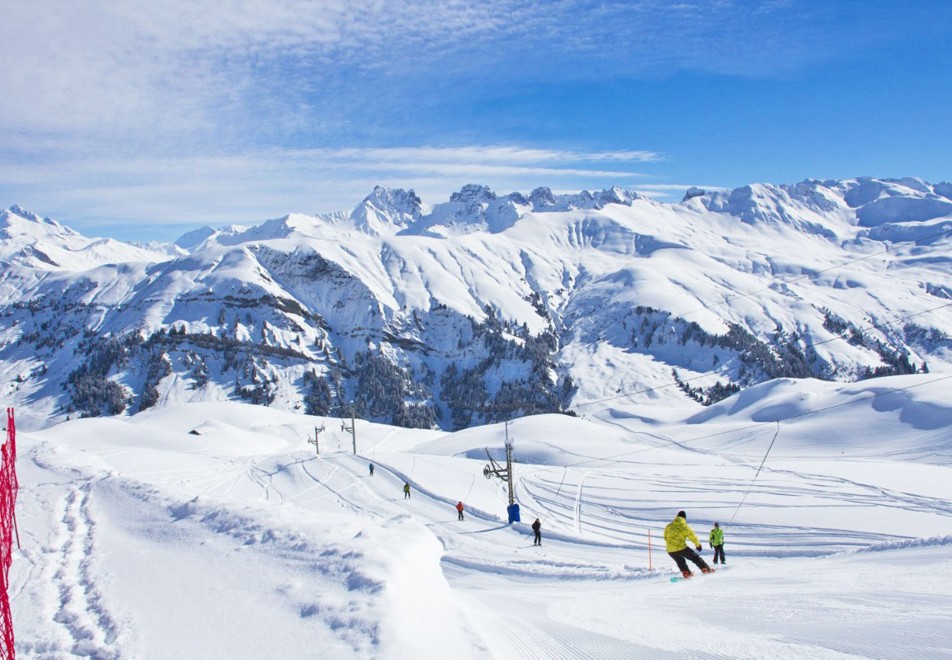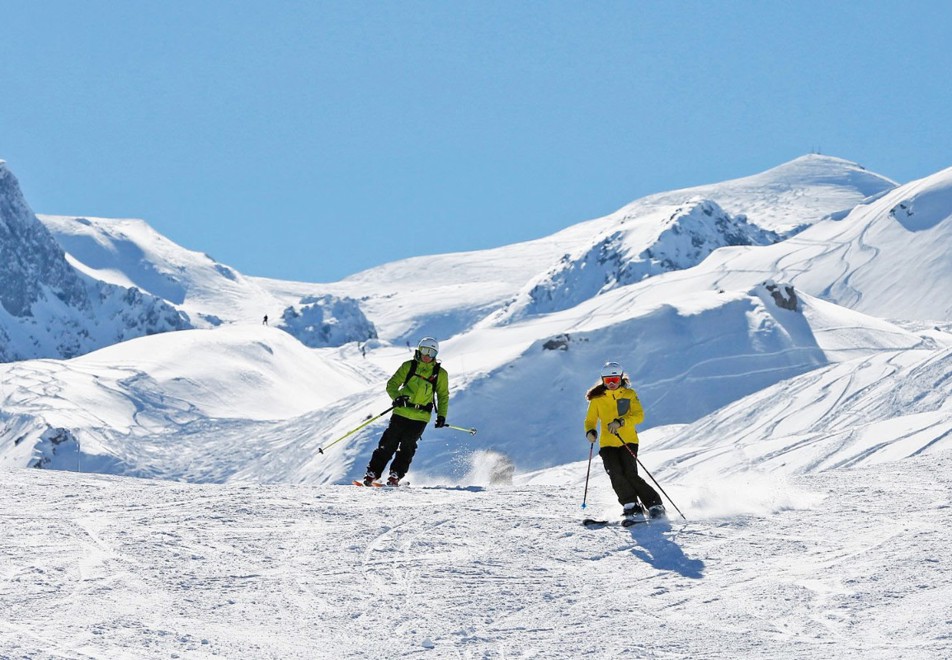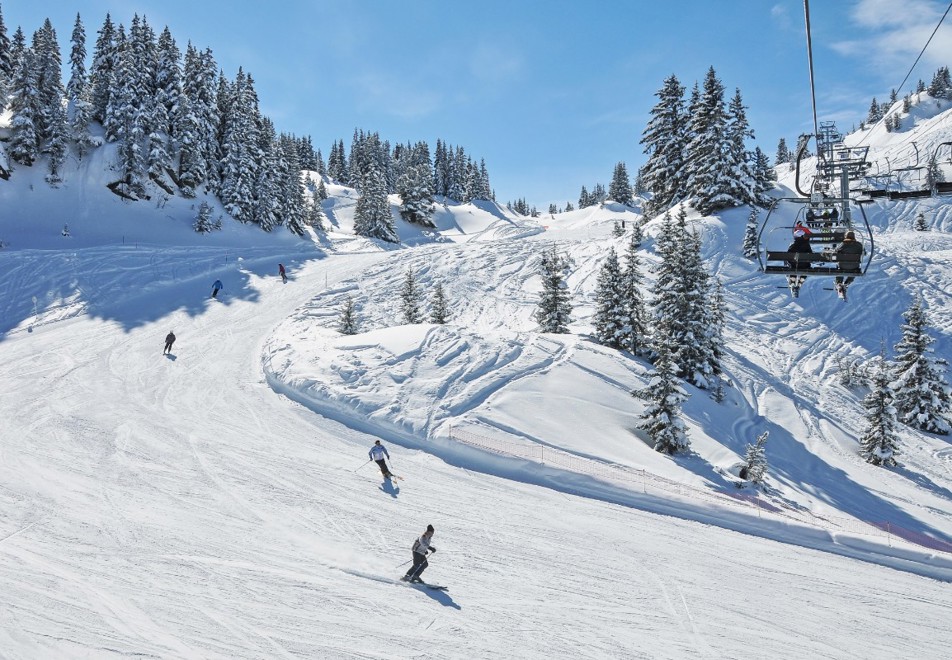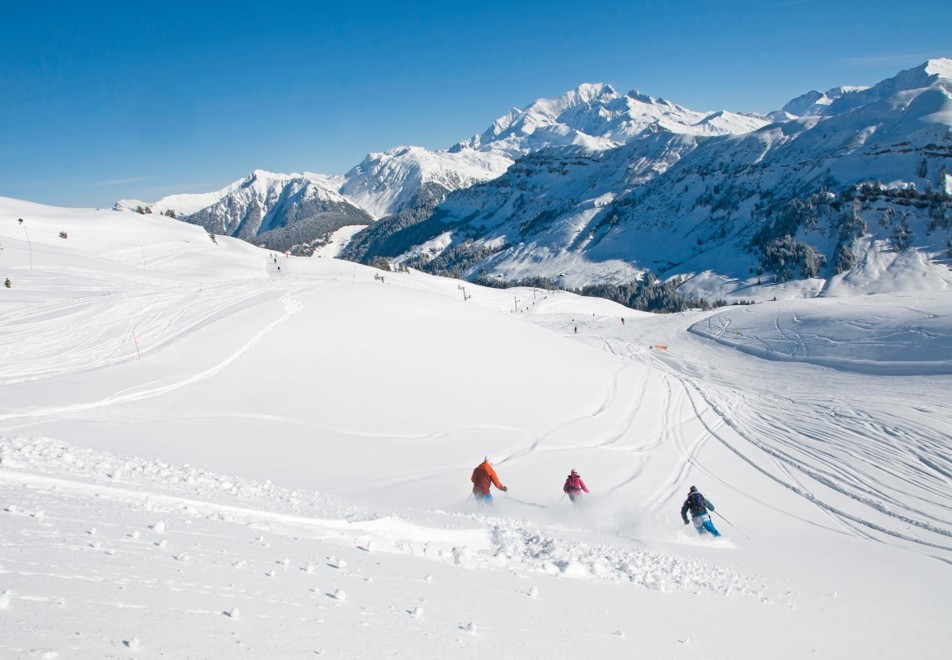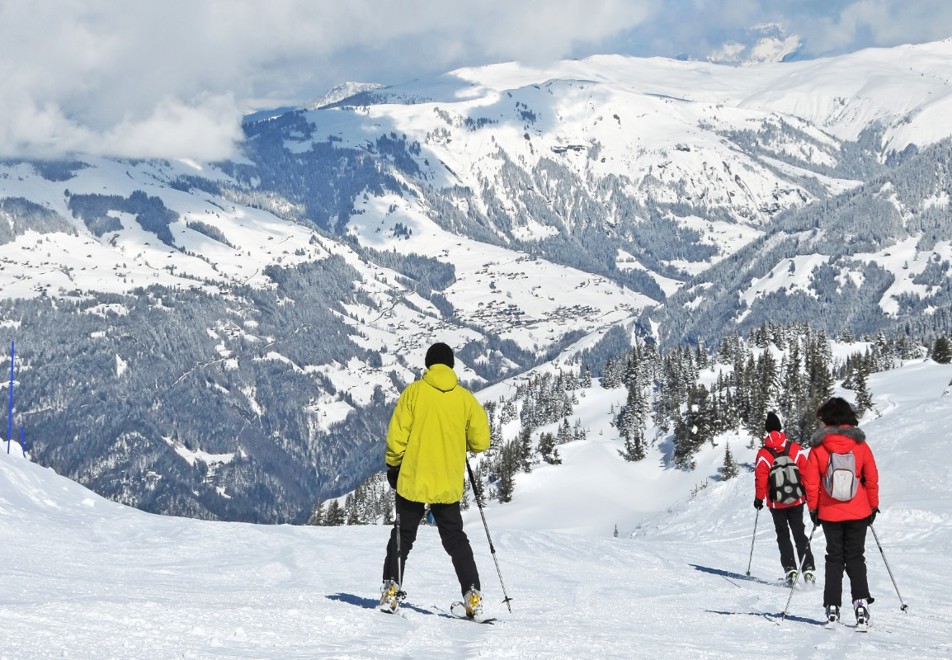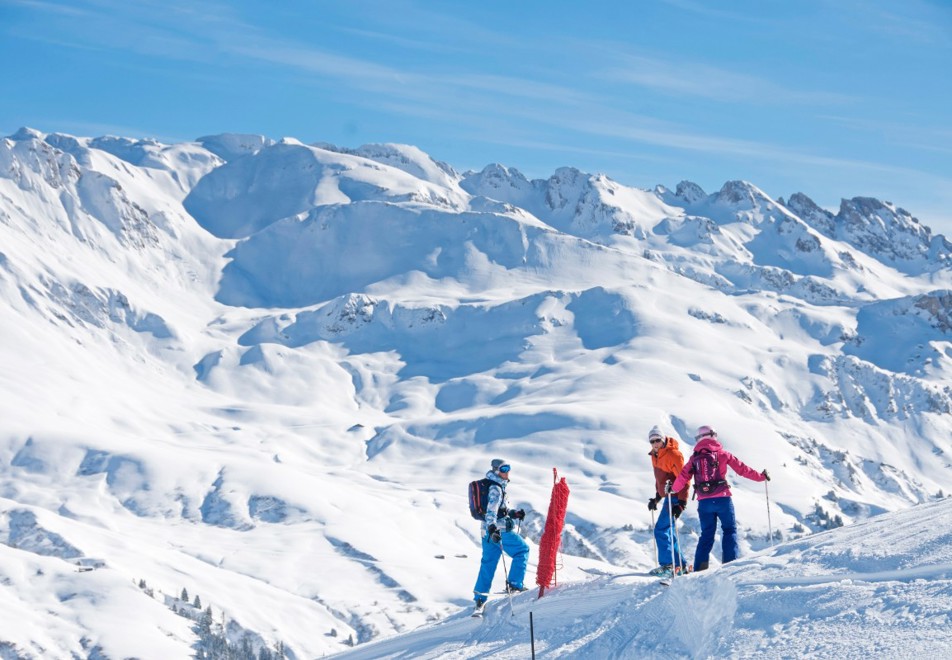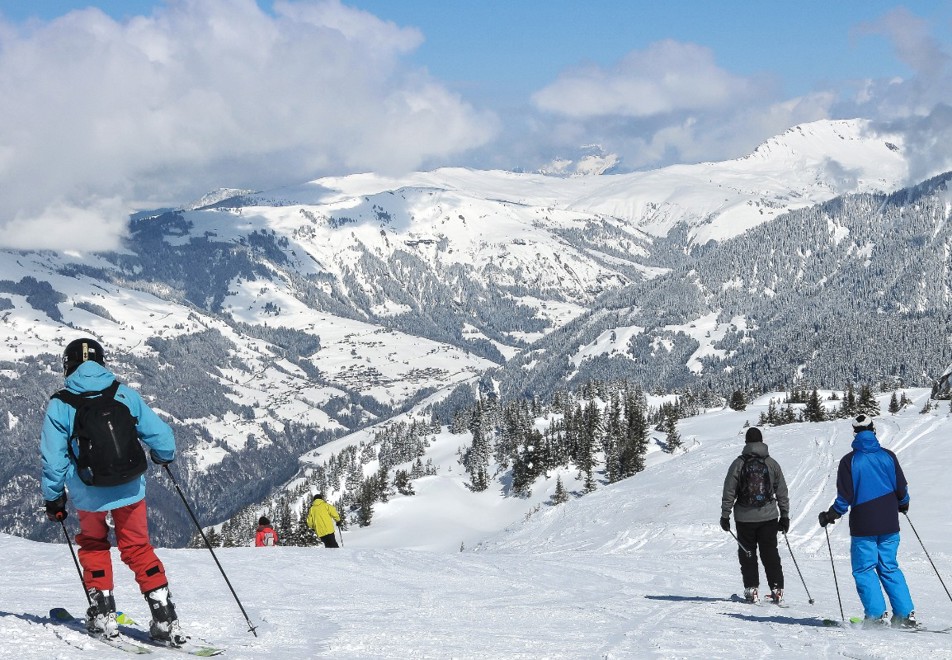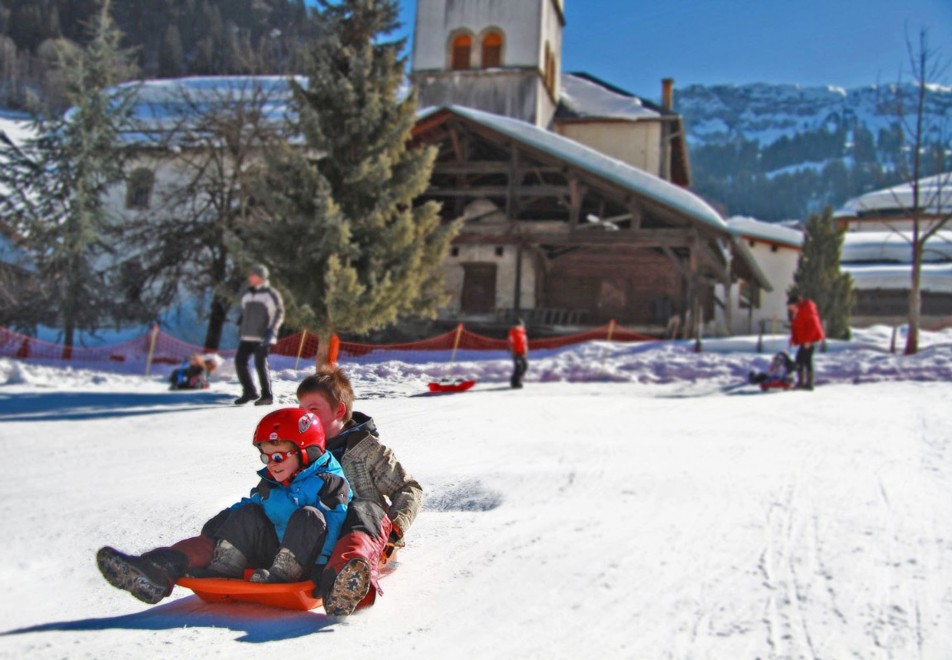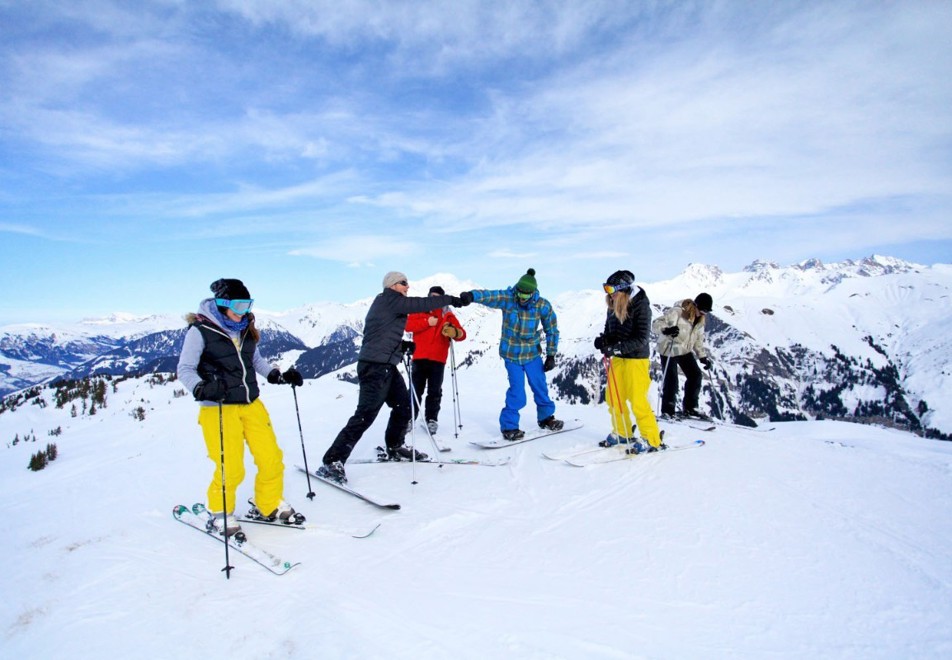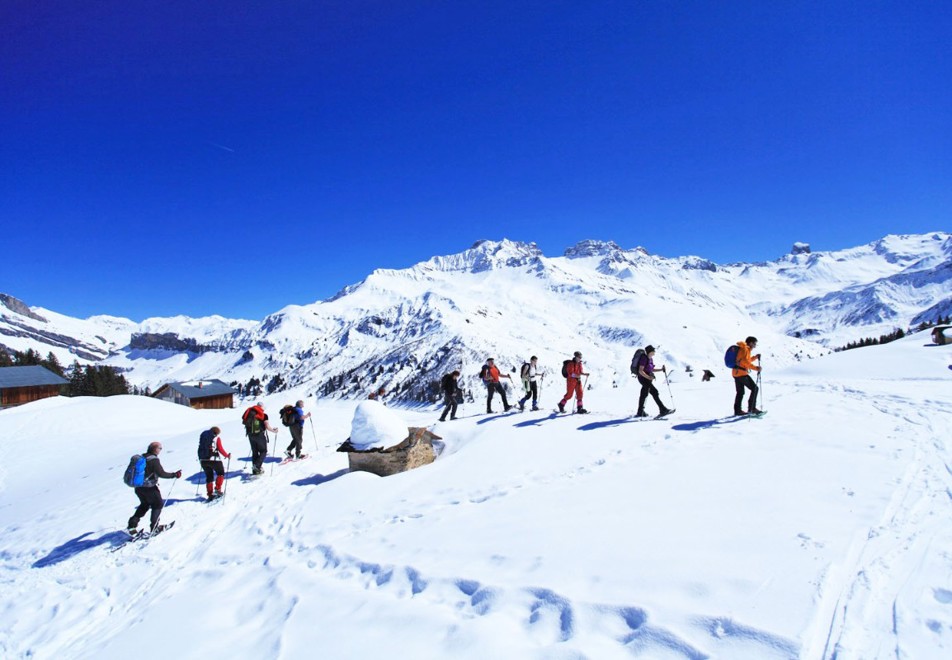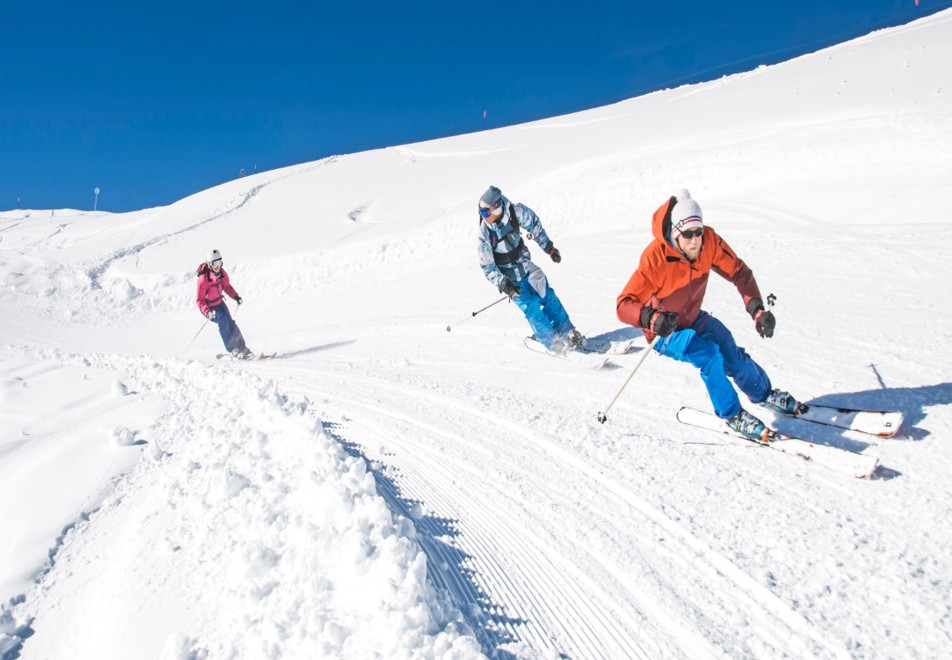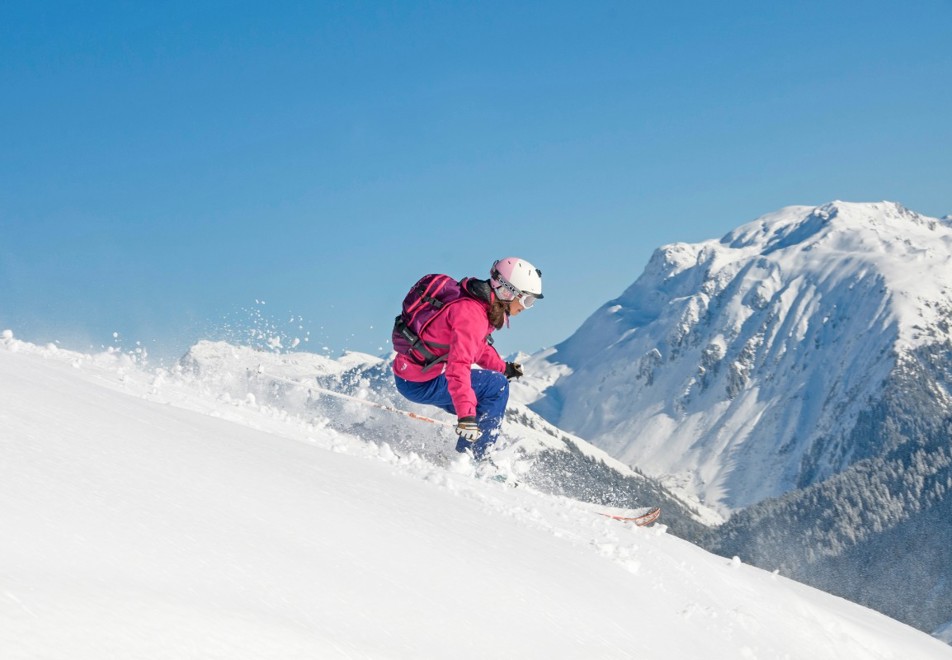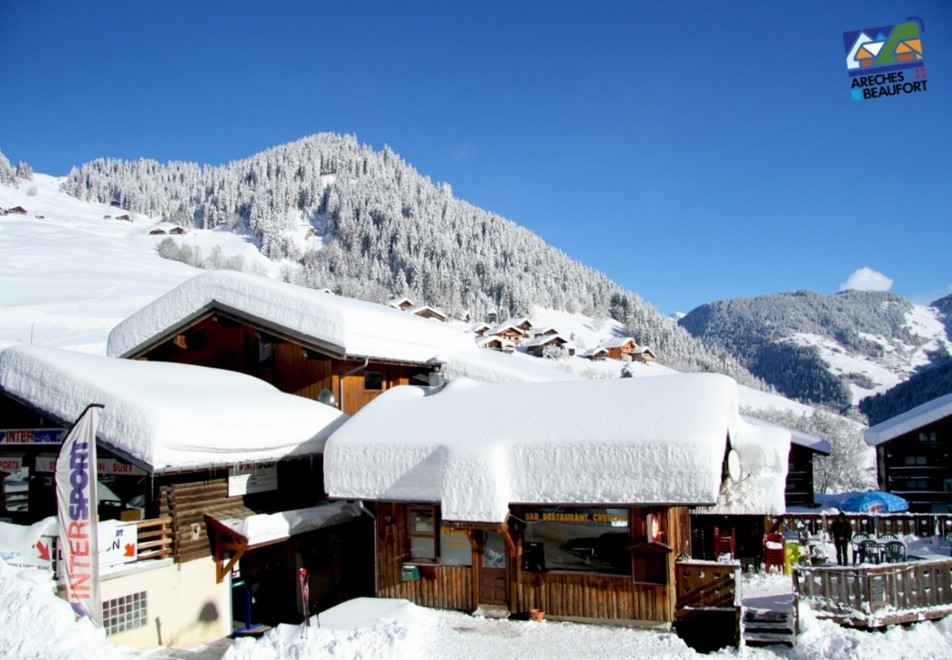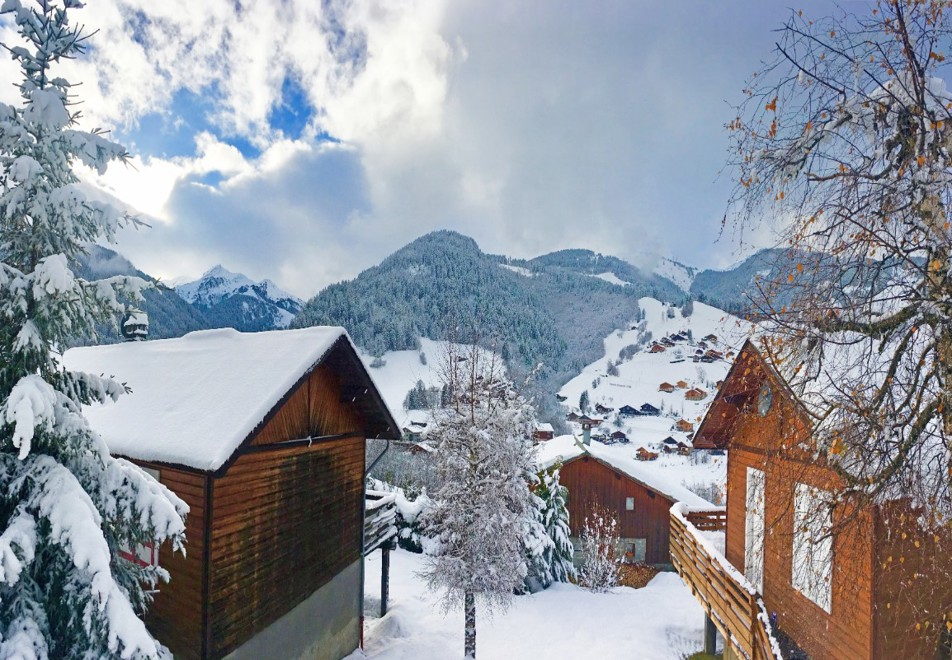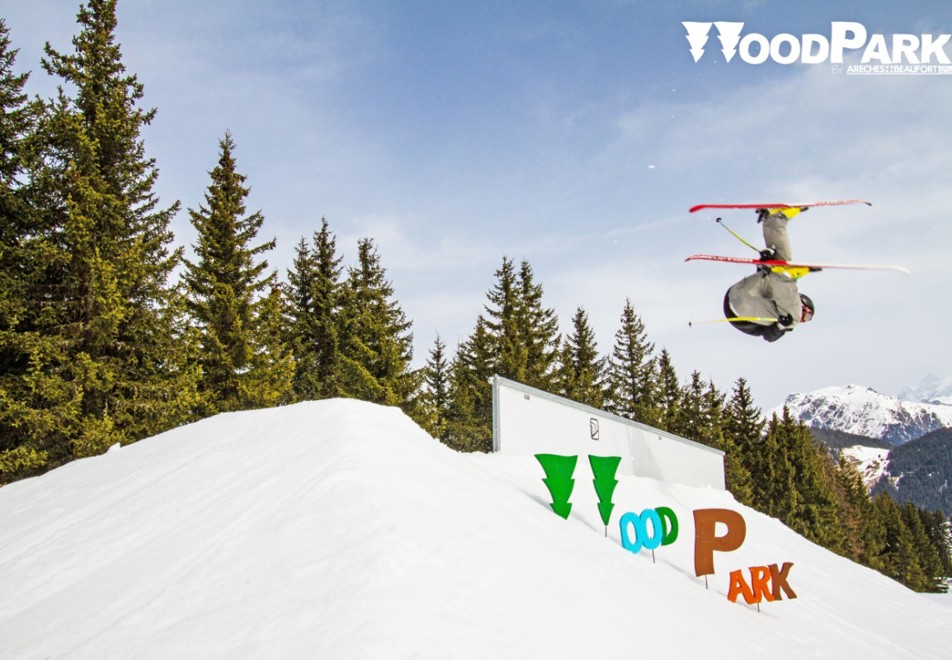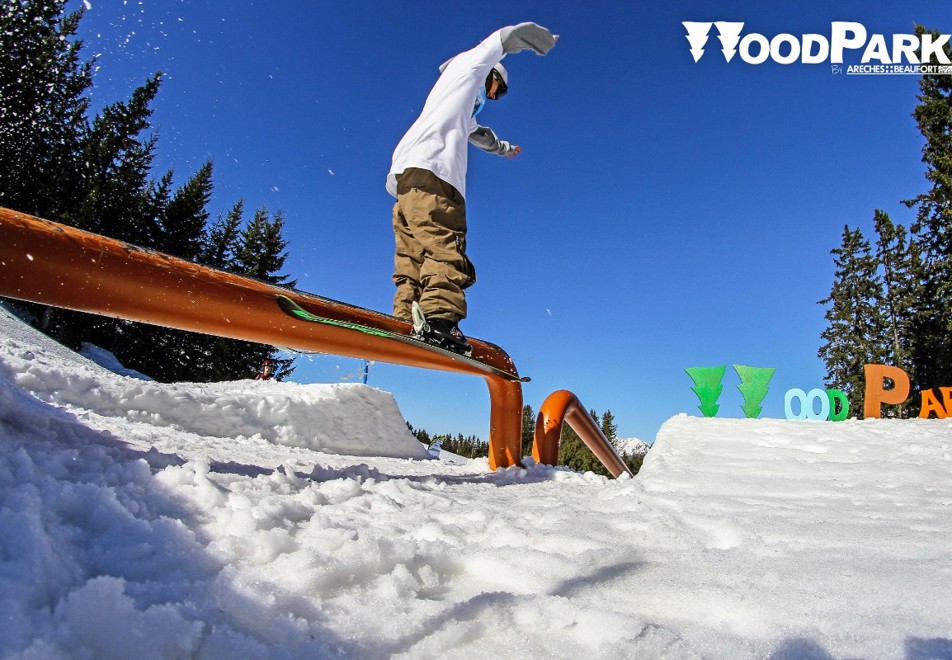 Nestled between 730m and 2300m, Arêches-Beaufort is a typical Beaufortain village resort in the heart of the Savoie, just 20km from the town of Albertville and is definitely a 'hidden gem'.
Arêches is an authentic, traditional village, which is just a short walk from the Grand Mont chairlift serving Le Cuvy. The village has plenty of car parking. Further along the valley road is Le Planay, a modest ski village with a friendly atmosphere and a secure dedicated children's area which makes it a good base for young families. The ski area has Mont Blanc as a backdrop!
Arêches is a year-round working village and has independent local businesses which include ski-hire shops and a few restaurants in the main street – everything you're likely to need during your stay. However, if you are looking for more then the nearby town of Beaufort has a lovely historic centre plus a larger choice of shops and restaurants. 
Areches-Beaufort is known for its cheese (Beaufort!), but also has reliable powder and a great ski area without the queues, crowds or high prices of resorts nearby which makes it ideal for the budget conscious skier. It's also within driving distance (about half hour) to Hauteluce for access to Les Contamines (via Belleville 1200) and Les Saisies if you want to travel about a bit. 
Located in the Haute-Savoie, Areches-Beaufort has a long heritage; a village-resort with 3000 inhabitants year round, whose history has stood up to time and change while remaining typical and artisanal. This is an ideal destination for spending time with family and friends and for sampling, of course, the regional speciality - Beaufort cheese, which is matured for over 6 months in a carefully guarded tradition. 
There are mountain restaurants for enjoying the countryside and culinary specialities at the foot of the slopes.
ARECHES BEAUFORT SKI AREA
Due to its geography in the heart of the Beaufortain area of the Savoie region, the resort of Arêches-Beaufort consistently receives exceptional snowfall and has one of the most plentiful annual snowfalls in the entire Alps. It is popular with sports professionals due to its 'hidden gem' status. There is a total 1300m of height difference and 50km of slopes.
There are two sectors that start from Areches village:
The Grand-Mont sector from 1080m to 2320m:
Accessible from the village of Areches
Free parking area at La Serraz
Snowpark
Boardercross
There is a fast chairlift (Grand Mont) that accesses the plateau of Le Cuvy (1710m) from Areches. In addition to the alpine ski trails that start from this plateau, you can also find the luge, big airbag, Woodpark, Woodcross, Bovocross, picnic area and it is the starting point for some walking, snowshoe and cross-country trails. This is also where you will find the beginners area. There is also a selection of reds between 2320m and 1710m. You will find a mountain restaurant (l'Alpage) on the 'Serrazine' blue slope - take the Bonnets Rouges chairlift and follow the blue down a little way. 
To return to the resort of Areches from Le Cuvy, you have a choice of:
A black run under the Grand Mont chairlift called 'Grand Mont'
Taking the 'Perches' red run (snow cannons line this piste and it is fairly long) to Le Planay and then there is a blue run that takes you back to Areches
Taking the Grand Mont chairlift back to Areches
The Planay sector from 1200m to 2130m:
Located 3km from Arêches with free parking areas
Beginners' slopes accessible at the bottom of the "espace 1ère trace" zone
A free « snow net » for the littlest ones for their first learning experience and two play areas for a change of pace (baby-boarder, Freestyle park)
The Planay sector is accessible via Le Cuvy by taking the red 'Perches' run. Or you can start at Le Planay which is 3km from Areches (ski shuttle available). Once at Le Planay you can return to Areches via a blue run (and access back up to Grand Mont if you want). There is a beginners area at 1200m with snowmaking facilities. There are a good number of red runs and you will also find 3 out of the 4 black runs here (although shorter runs than the black 'Grand Mont' at Le Cuvy). You will also find a mountain restaurant (Les Arolles), at 1910m, on the 'Grand Combe' blue slope at the top of the Piapolay chairlift. This chairlift can also be taken down as well.
If you are looking for more tree-lined, forest runs (great in bad weather) then the Planay sector is perfect. You can ski down between the trees from 1900m to 1200m. The slopes between 1900m and the summit at 2130m are above the treeline. You will find the slopes at Le Cuvy are more open with forest runs only at the bottom of the blue 'Sarrazine' slope.
ARECHES BEAUFORT SKIING
ARECHES BEAUFORT SKIING
At Planay, there is a beginners area with a green run and a blue to progress on with snowmaking facilities. At Le Cuvy, there is also a beginners area with a green run and 2 blues to progress onto, again with snowmaking facilities. You will find the KidCross and MiniPark within the beginner's area at Planay and Espace ludique at Le Cuvy.
ARECHES BEAUFORT INTERMEDIATES
For intermediate skiers, the varied selection of groomed pistes includes some surprisingly steep but wide runs on which to build confidence, along with enough gentler terrain lower down to entertain intermediates still looking to develop their turns. There are blue runs from the summits at 2320m at Le Cuvy ('Perdrix') and 2130m at Planay ('Grande Combe'). These blue slopes run from top to bottom, one totalling 930m in descent. For those looking for more thrills, there are a number of red runs to keep you busy including some ungroomed runs.
ARECHES BEAUFORT EXPERTS AND OFF-PISTE
As well as two recently introduced ski/snowboarder cross runs beneath Col de La Forclaz, the resort has a good variety of challenging, steep runs, particularly beneath the Col des Combettes. For experts that have tired of the red runs, there are 4 black runs - 1 long run that goes under the Grand Mont chairlift and 3 shorter runs in Le Planay.
Try ski touring at the top of the Grand-Mont - a beautiful climb, far from the hustle of the resort, to reach one of the mythical summits of Arêches. Experience beautiful off-piste skiing in a wild environment. Locally Arêches-Beaufort has a big reputation for free-riding and touring – it hosts the hardcore four-day 'Pierra Menta' ski touring event.
ARECHES BEAUFORT SNOWBOARDERS
There are freestyle and boardercross areas, however, there are a fair few draglifts which may not be ideal for some less confident snowboarders (individual preference!).
ARECHES BEAUFORT FREE-RIDE
5 safe, patrolled but ungroomed pistes:
Sector Grand Mont - 'Grand Rognoux' (red), 'Bonne Combe' (red)
Sector Planay - 'Lac Rouge', 'Noire', 'Super noire' (all blacks)
ARECHES BEAUFORT FREESTYLE
Designed for all levels, try the snowpark opposite the Cuvy draglift ('WoodPark') at Arêches-Beaufort for thrills and spills! You can improve your technique hitting those jumps, slider bars and kickers! Situated near to the ski lifts, it is extremely easy to access. The zone is 1.3ha, 300m long and 50m wide with 50m in height. You will find green, blue and red levels. There is also a recently built boardercross at 300m long.
ARECHES BEAUFORT CROSS COUNTRY
Try cross-country skiing at Arêches-Beaufort with 20km of marked slopes over two sites: Beaufort-Marcôt and the Cuvy plateau:
Beaufort-Marcôt at 730m with 15km of trails:
One beginner's slope: 1 km
1 Green
1 Blue
1 Red
Access to the slopes - parking area 'Roger Frison-Roche' and follow the arrows "Base de loisirs – Pistes de ski de fond".
Plateau du Cuvy at 1710m with 6km of trails accessed via the Grand-Mont chairlift (20m from lift):
Passes can be bought at the lift pass offices.
Areches-Beaufort Ski Hire
Pre-book your Areches Beaufort ski hire with Peak Retreats.
To download the ski extras form, see 'Helpful links' further down the page.
Special offers: *7 days for the price of 6.  Free Skis/snowboard & boots (Blue/Red) for party leaders of groups of 10 or more all taking equipment. 1 Free helmet per child aged 6 and under for every adult booking skis or snowboards & boots (must be under same booking reference and requested on form). Other duration prices on request - Cross Country ski prices on request.
Find out more about Peak Retreats ski hire
---
Areches-Beaufort Ski Passes
Pre-book your Areches-Beaufort lift passes with Peak Retreats. Find out more about Peak Retreats ski passes
Other lift pass on offer (to buy locally in resort in Euros):
For complete beginners 2017/18 (adults and children):
4 hours: €12.60
Day: €14.40 (can purchase up to 3 days in one go)
Covers: Planay - drags Pauses and Tronchet, Grand Mont - drags Lutins and Cuvy including access via the Grand Mont chairlift.
Areches-Beaufort ski pass – daily rates 2017/18:
1/2 day - €21.80 children, €25.70 adults
Day - €25.50 children, €29.70 adults
Areches Beaufort Ski School
To book your ski school, download the ski extras form from the 'Helpful links' further down the page.
Pre-book your Areches Beaufort ski school with Peak Retreats. Find out more about Peak Retreats ski school.
Ski school for children is available to book from 3 to 12 years, in Areches Beaufort, with Peak Retreats. 3 to 4 year olds will go into the Ski Kindergarten (Piou Piou) lessons. Children can learn to snowboard from 10 years+.
For ski school times and prices, please download the ski extras form from the 'Helpful links' further down the page. Please note these are just guiding prices. Please call us for the latest prices.
Please note that lesson times are subject to change right until the last minute - you will be advised. Outside French school holidays the ski school reserves the right to cancel group lessons should numbers be insufficient.  For peak periods - Christmas, New Year, February half-term and Easter - we strongly recommend that you book as early as possible and in any case at least 6 weeks prior to the required dates. Morning lessons tend to get booked up first and therefore we may only be able to offer afternoon classes within 6 weeks of departure. In some resorts English speaking instructors may not always be available, particularly at peak times.
We cannot always guarantee that prices will be cheaper than in resort. When ski packs prices are calculated, the currency is bought at the exchange rates that apply at the time. You can be assured that once you have booked your extras, if the pound depreciates, you will not be charged more for your ski packs, enabling you to budget for your holiday in advance.
Areches Beaufort Individual Tuitions (18/19 prices, NOT pre-bookable)
1 to 2 people: 1 hr from €42, 1hr30 from €63 and 2 hours from €84
3 to 4 people: 1 hr from €54, 1hr30 from €80 and 2 hours from €107
Individual tuitions can only be purchased directly from the ski school. Peak Retreats cannot pre-book these.
Please note that prices are only an indication and are subject to change.
Ski school Areches contact number:
Bureau de l'ESF a Areches
www.esf-areches-beaufort.com
0033 479 38 64 90
Childcare in Areches-Beaufort
Areches Beaufort has acquired the Famille Plus label for its childcare facilities. Please view here for more information on the Famille Plus label.
Nursery Les Ptites Frimousses (Le Planay)
Place Capitaine Bulle
esf@areches-beaufort.com
From 18 months until 6 years old, the day nursery welcomes your children with qualified persons in well appointed and equipped rooms situated in Le Planay, 400m from the ski school kindergarten and ski runs and 100m from the resort centre.
Open during the winter season until 5 pm.
18/19 tariff:
1/2 day (8:45-12.00 or 13.30-17.00) - €35
Midday (meal provided by parents) 12:30 - 1:30pm - €10
The kindergarten at Planay is from 3 years old. Mini-Chairlift and specialised instructors provide a complete learning programme. The Cuvy Plateau, accessible to pedestrians via the Grand-Mont chairlift, houses an educative play area where children can learn while having fun. There is also a toboggan run at Planay.
Top winter activities to experience in Areches-Beaufort
Please note Peak Retreats do not book any activities and most activities are payable.
Luge/Toboggan
There are 4 areas to experience the luge (toboggan) in Areches-Beaufort:
At Le Planay - near to the slopes and childcare centre
At Le Solaret - in the heart of the village of Areches (west facing)
On plateau Cuvy - accessible via Grand Mont chairlift
In the village of Beaufort by the start of the cross-country area Marcot
The Dairy cooperative of Beaufortain
Beaufort is a mountain cheese, like gruyère, produced in the alpine regions of Savoie - Beaufortain. Visit the milk cooperative, cheese dairy and cellars, exhibition and a new sensory visit... You can watch the Beaufort being made and taste it, and buy it!
Avenue du Capitaine Bulle
73270 Arêches-Beaufort
Snowshoeing (for kids!)
In the forest near to the village, come and discover the life of mountain animals and look for clues of their travels or play in an igloo. Everyday from 6pm-8pm for 5-12yrs.
Free visits to baroque churches and chapels
Araches - every day from 9am-6pm
Beaufort - every day from 9am-6pm
Markets
There is a market in each village:
Areches - local produce market every Monday until 4pm during the winter season
Beaufort -

local produce market e

very Wednesday morning until 12.30pm
Walking trails
There is a lovely wooded snowshoe walk from the sunny plateau at Le Cuvy (at the top of the Grand Mont chairlift) down to Areches village. The mountain scenery here is fantastic in any season.
Other activity contact details 
Please note:

 

All the above information is for information only. For the most up-to-date information please visit the resort tourist office website. All prices for activities are in local currency (€ Euros) and are bookable and payable locally in resort. 

Office de Tourisme d'Arêches Beaufort 
Route du Grand-Mont 
73270 ARECHES

Open Monday, Wednesday and Saturday from 9h-12h
info@areches-beaufort.com

Office de Tourisme d'Arêches Beaufort 
Grande rue
73270 BEAUFORT

Open from Monday to Saturday from 9h to 12h and from 14h to 18h

 
Areches Beaufort Resort News & Events 2020/21
New lift - 

Opening this winter, the Le Bois gondola will depart from Le Planay (1200m) and end at the Plateau du Cuvy (1736m). This new lift will transport 2800 people p/h, with 10 people per cabin and a journey time of only 6 minutes.
More information can be found on the tourist office website: www.areches-beaufort.com
Restaurants & bars in Areches-Beaufort
17 restaurants, including 2 mountain restaurants, and 3 bars (1 in Beaufort and 2 in Areches).
---
Amenities in Areches-Beaufort
Sports shops, bakery/butchers, gift shop, tabac, dairy co-operative, tourist office, post office, hairdresser, mini market, pharmacy (Beaufort), laundrette.
Mini-markets:
Supérette Proxi
Route du Grand-Mont
Vival Casino Michiardi Josiane
Route du Grand-Mont
Ski lockers:
20 ski lockers are available at the bottom of the Grand Mont chairlift (fits 4 pairs of skis or 2 snowboards or 3 pairs of skis + 1 snowboard). From around €4/day/locker.
Cashpoints:
Cashpoint in Areches is under the Tourist office.
Petrol stations:
There are two petrol stations:
Areches - Munier Bernard (Garage des Carroz)
Beaufort - Sarl Garage Avocat (La Marsellaz)
Accessing Areches-Beaufort
By Road (self drive options pre-bookable with Peak Retreats): 
Driving distance from Calais to Areches Beaufort is 578 miles (approx 8hrs30).
Autoroute A43: exit at Albertville and follow D925 direction Beaufort. Turn right in the centre of Beaufort for Arêches and the ski area.
By Rail (pre-bookable with Peak Retreats): 
TGV Paris-Albertville 3h40, with bus connections (not pre-bookable) to the ski station of Areches (weekends and weekdays), up to 3 times per day.
By Plane (not pre-bookable):
Geneva Airport is 105km from Areches Beaufort (1hr30)
www.gva.ch
Chambery Airport is 70km from Areches Beaufort (1 hour)
www.chambery-airport.com
Lyon Airport is 155km from Areches Beaufort (1hr45)
www.lyonaeroports.com
Areches Beaufort Airport Transfer or Car Hire (pre-bookable with Peak Retreats):
Call our reservations team for details on 02392 839310 or email reservations@peakretreats.co.uk for a quote and availability.
---
Areches-Beaufort Opening Dates
Areches-Beaufort opens from 18/12/21 - 18/04/22