School Holidays 2017 - 2018
To make sure you've planned the best getaway for you and your family, as well as considering the holiday dates your children get and the time you can take off work, it may be wise to think about scheduling a holiday within the French school holiday dates. There are several benefits including dedicated children/family-friendly events and activities, and special peak date deals. However, these dates are popular so resorts are likely to be much, much busier. 
French school holidays operate using a different system to the UK, different zones have their holidays at different times of the year, reducing demand for holidays.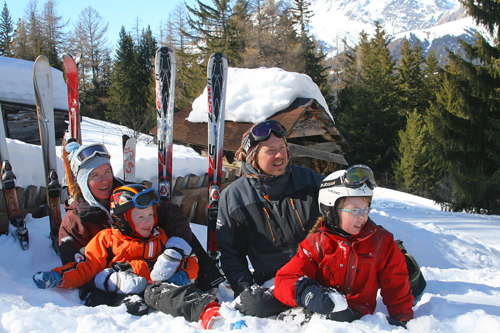 UK School Holidays
This year, our holidays clash with at least one French zone for each holiday. The UK holidays (though they do vary slightly between counties, and between independent and state schools) are as follows:
Christmas Holidays: 18/12 – 05/01 
February Half Term Holidays: 12/02 – 23/02 (1 week in this period) 
Easter Holidays: 26/03 – 13/04 (2 weeks in this period)

French School Holidays
Christmas Holidays 
All 3 zones are off for Christmas from 23/12 – 08/01.
February Half Term Holidays 
Zone A: 10/02 – 25/02 
Zone C: 17/02 – 04/03 
Zone B: 24/02 – 11/03
Easter Holidays 
Zone A: 07/04 – 22/04 
Zone C: 14/04 – 29/04 
Zone B: 21/04 – 06/05
School holiday dates for the whole of Europe can be found on the School Holidays Europe site. 
Zones include the following cities:
A: Caen, Clermont-Ferrand, Grenoble, Lyon, Montpellier, Nancy-Metz, Nantes, Rennes, Toulouse
B: Aix-Marseille, Amiens, Besançon, Dijon, Lille, Limoges, Nice, Orléans-Tours, Poitiers, Reims, Rouen, Strasbourg
C: Bordeaux, Créteil, Paris, Versailles



Peak Dates
Christmas skiing 
23rd December 2017 (most European countries are on holiday this week too).
New Year skiing 
30th December 2017 (most European countries are on holiday this week too).
Half term week skiing 
10th February 2018 (this will be one of the main weeks for the whole of France and other European countries).
Easter skiing 
31st March 2018