Knowing how much our own children are up for a challenge, we introduced the new Peak Retreats Winning at Winter challenge for children on our ski holidays.
We've put together a list of experiences that the whole family can enjoy while on their ski holiday.
Anyone under 18 who completes five of the experiences (and shows us photographic evidence that they did so) will earn a bronze Winning at Winter certificate, those who complete 10 activities earn a silver Winning at Winter certificate and those who complete 15 or more of the 20 experiences earn a gold certificate and a buff neckwarmer - perfect for wearing on your ski holiday or on the school run. 
Activities can be completed over the course of more than one ski holiday with Peak Retreats to give children the chance to work towards the gold certificate.
The twenty activities include ski-related fun like skiing a fun track or trying a jump and skiing from the highest point of your resort to the lowest, but also cover off-the-slope fun with experiences such as trying some French mountain food, making a snowman or watching a torchlit descent!
We wanted to celebrate every aspect of a family winter ski holiday and encourage families to try something different together while they are away.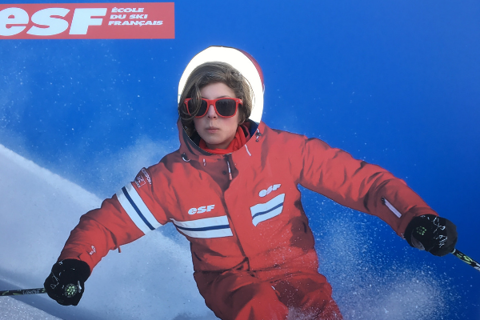 Ready to take part?
If you've got a holiday booking with us and your have under 18s in your party, then you can take part!
Download your list of challenges here.
As well as this online version, we've created an A4 list that will be included with your travel documents so you can take this out and about with you!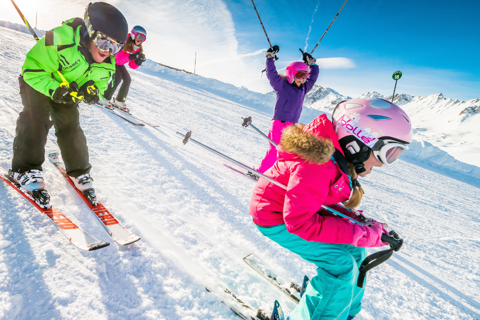 Ready to submit your photos?
You can submit photos one at a time or at the end of your ski holiday.
Send an email with the photos to marketing@peakretreats.com
Please send one email per child (or else things can get very confusing!)
Include the child's name and your holiday booking reference.
We will confirm receipt and let you know how many activities you have completed!
Enjoy!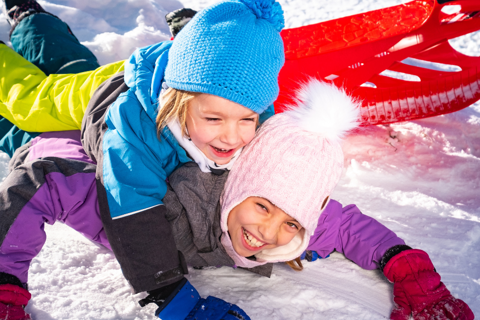 Did you know?
We won a Family Traveller Excellence award for our Winning at Winter Challenge! Find out about our win in our 'Read about us' area.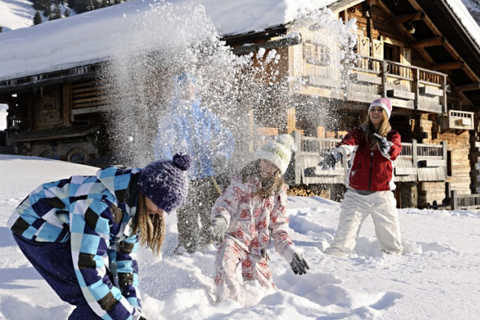 For all the family
Although our Winning at Winter challenge is aimed at under 18s, the activities are for all the family, including activities for non-skiers!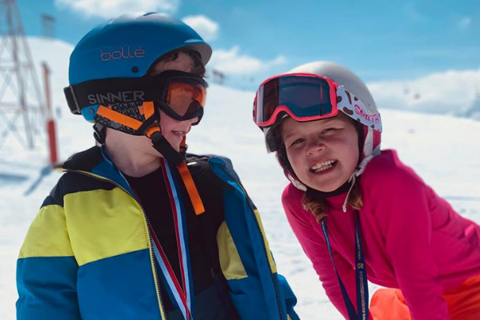 Any questions or suggestions?
If you'd like to ask a question or have a suggestion of what we could include in our Winning at Winter list of activities, please email marketing@peakretreats.com
General advice for parents and carers
We want our little skiers to be confident in the mountains, so it's important that they learn about boundaries and how to keep safe too. We trust that you will make your own judgement about what is safe and suitable for the age and ability of your child and we recommend that all of our activities are supervised by an adult.
Keep happy and warm! As with any mountain activity, please make sure you dress for the weather and have all the kit you need to make sure you can keep warm, clean, safe and dry. Keep the activities fun.
For the thrill-seekers. Before your child takes on one of our active challenges, make sure they're doing something suitable for their ability level and are in a safe environment. We wouldn't want them to sledge down a hill into a tree… or granny!
Your photos are submitted as evidence for the challenge and will not be shared in any way without your explicit permission. 
Certificates (and prizes) will be sent out automatically upon completion of the 5, 10 and 15+ activities. Look out for the email letting you know it's on its way!