Wednesday, 14, September, 2016
We're proud to add Praz de Lys to our programme ! Here's the low-down: the who, what, where, when and why of Praz de Lys by our PR & Marketing Executive, Francesca!
"Three colleagues and I recently visited our new resort of Praz de Lys. We flew from Gatwick to Geneva Airport which took just over an hour and a half, then rented a car with Avis, and a quick hour later we were in Praz de Lys!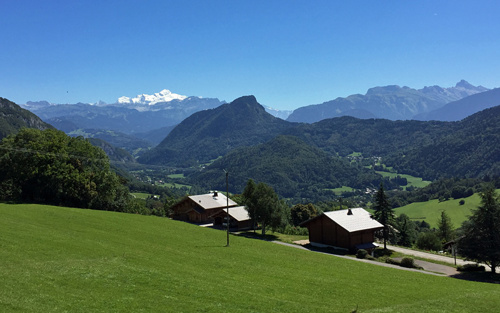 Photo taken on the journey from Geneva Airport to Praz de Lys
Driving into Praz de Lys is an experience in itself. It's a pleasant journey with lovely scenery, followed by a descent into the resort passing traditional wooden chalets and pine trees. Most of Praz de Lys is surrounded by a pine tree forest, which was something like a scene from a fairy tale.
Once at Les Soldanelles, we were greeted by a very helpful lady at reception. As she showed us the apartments I took every opportunity to look out at the views – every window had a different yet beautiful scene.
After showing us around, the lady kindly showed me how to operate the coffee machine in the foyer – a necessity! Outside, with my coffee, I appreciated the large garden. It had plenty of space to relax and enjoy the view, or to play with any of the toys/games purposefully left for guests.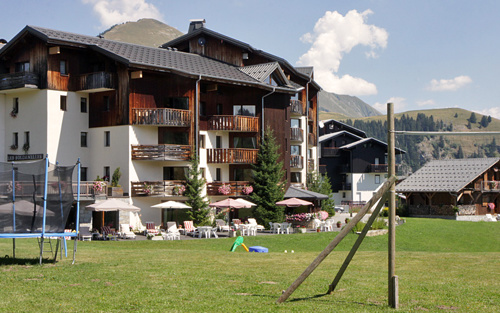 We got back in the car and drove to the Tourist Office (less than 2 minutes in the car). The resort is set around one main street so everything from ski hire to eating out is very convenient.
The lady working at the Tourist Office was extremely welcoming and helpful. Not only was she informative, she was passionate about Praz de Lys – she described how beautiful it is in the winter and if I wasn't sold already, I am now!"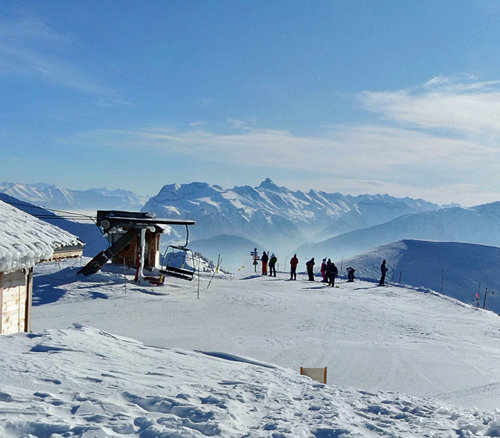 Who?
We are proud to be the first UK tour operator to work with Praz de Lys, a small but charming ski resort perfect for families, beginners and cross-country skiers.
What?
Praz de Lys sits between 1500 - 2000m and, neighboured with Sommand, is part of the Praz de Lys Sommand ski area. The ski resort is peaceful and traditional, far away from crowds of tourists.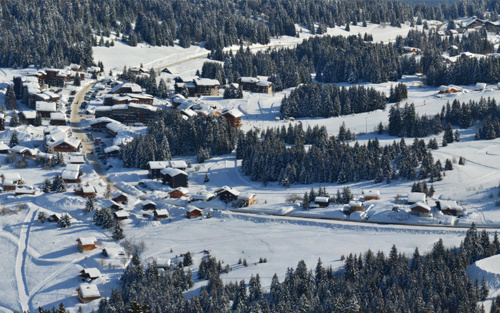 Where?
Praz de Lys resort is near the ski areas of the Grand Massif and Portes du Soleil, just under an hour from Geneva.
Why Praz de Lys?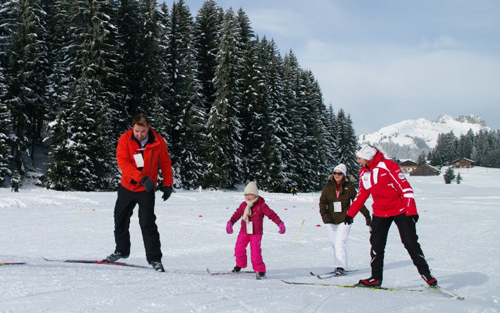 Excellent natural snow cover
Under an hour from Geneva Airport
60km of cross-country runs!! Making it one of the most extensive Nordic ski sites in the Alps
Wide ski runs, many of which are tree lined

How to get to Praz de Lys
It's our nearest to Geneva Airport, under an 1 hour. Geneva Airport has many options for hiring a car or getting a transfer. Also, Praz de Lys is one of the nearest French Alps resorts to Calais for those who wish to self-drive.
Things to do in Praz de Lys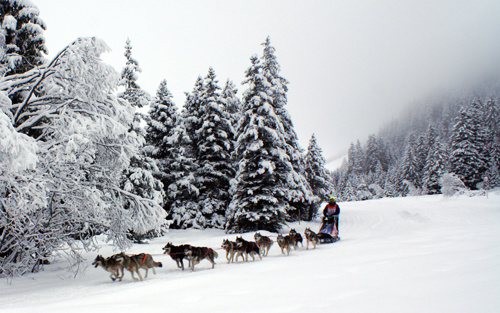 Snowshoeing, snowmobiling, fat biking, wing-jumping and dog sledding are available at the resort. Other activities include exploring the nearby are the villages of Mieussy and Taninges:
Mieussy: The birthplace of paragliding! Mieussy has very pleasant walks such as The Chapel Circuit – exploring 6 local chapels. A must-see is the cheese dairy, La fruitiere des Hauts-Fleury.
Taninges is a lovely village with a historical feel with some Roman architecture. Explore the weekly markets, every Thursday from 8am to 12pm.