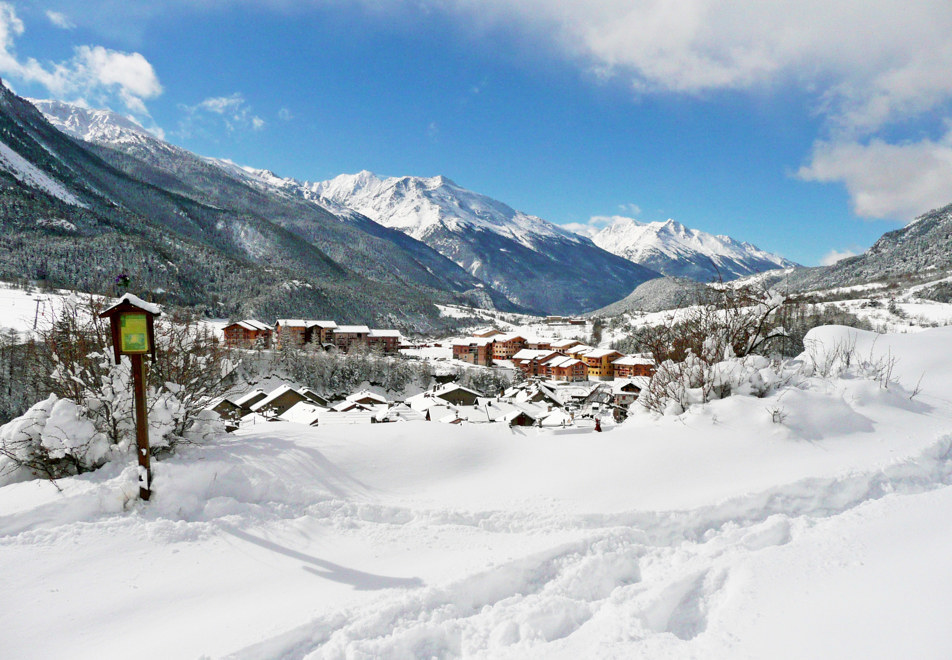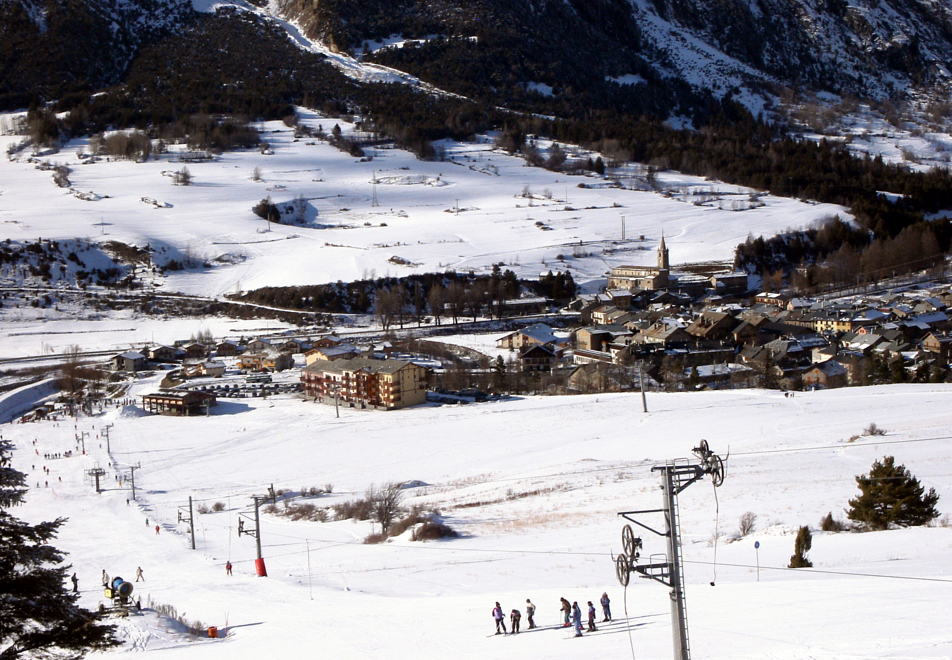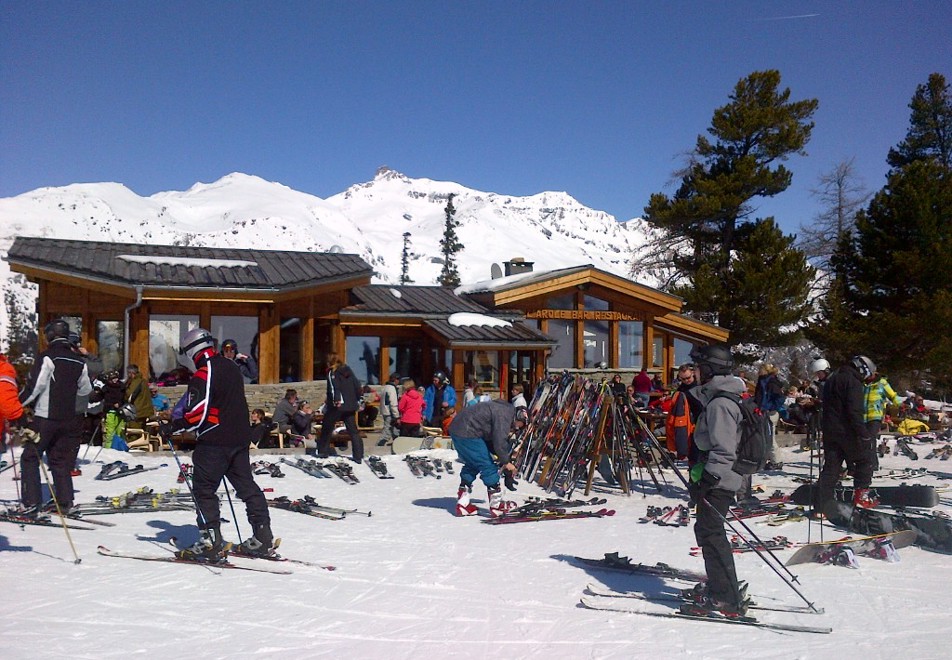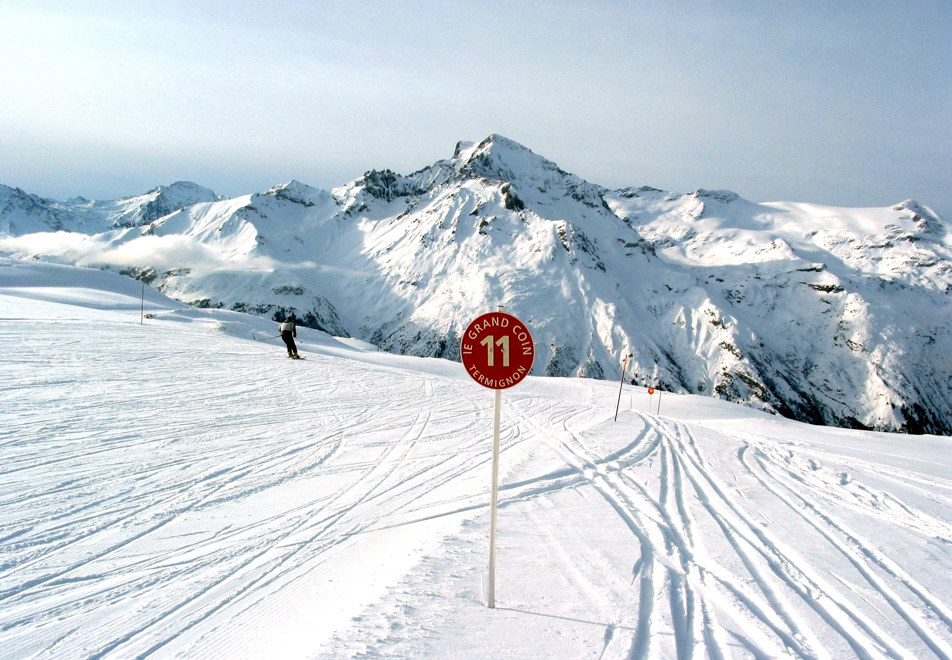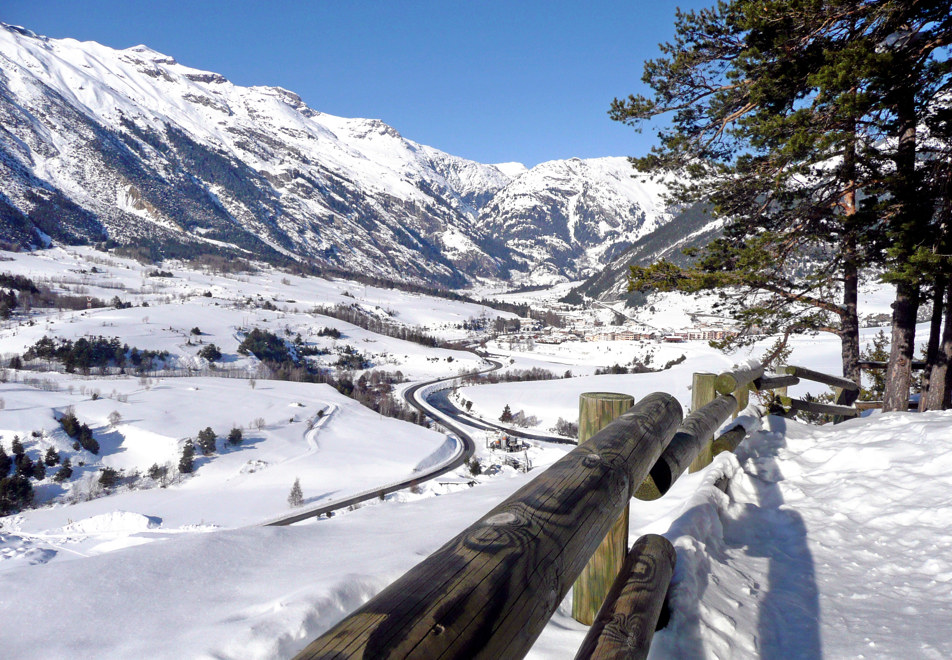 Thinking of skiing in Termignon? This gem of a resort sits on the edge of the stunning Vanoise National Park, providing a great base from which to explore the area by skis, snowshoes or on foot.
Why Termignon Ski Resort?
An authentic village in a superb unspoilt setting
There's a delightful atmosphere and it's very child friendly
It's a 'good-value-for-money' resort
Holders of a 6+day lift pass for Val Cenis are allowed 1 day in La Norma, Valfrejus and Aussois until early April. You can also pay a small upgrade fee locally and ski in Val Thorens
Easy access to other resorts like Orelle, the back door into the 3 Valleys for the likes of Val Thorens – is a 30-minute drive away (a new fast, super modern cable car has been built for 21/22 season in Orelle making access even easier up to Orelle and Val Thorens)
Termignon Resort Information
A little known gem for lovers of traditional French villages in stunning surroundings, Termignon-la-Vanoise is a small resort that oozes ambience at the gateway of the Vanoise National Park.
Termignon is primarily a ski resort and one of the largest French communes. It represents nearly a third of the central area of National Park, which has 16 glaciers and 63 peaks over 3,000 metres, and is the home to wolves, lynx and various rare bird species. You can go there in search of magnificent scenery on snowshoes, skis, or just hiking in.
Termignon's farming roots remain strong with local families still residing in the village as they have for generations. This means that superb local yogurts, jams, honey and charcuterie can be found in the shops and restaurants. The 'Bleu de Termignon' cheese is one to try in the 'Chez Anouchka' fromagerie.
Termignon village is fairly small but there are still a few genuine craft shops, a wine shop, boulangeries, mini-supermarket, two cheese shops and a honey merchant. There are also eight restaurants to suit all tastes, and two bars. There are a handful of gourmet food shops and eight restaurants but in addition a surprising list of activities to enjoy in the area including cross-country skiing, ice climbing, paragliding and dog sledding.
Snow shoeing is very popular in the area with four marked routes and the opportunity to walk out with a guide or on your own with a map provided by the tourist office. If you become especially fascinated with the history of the area you may like to take the free bus to nearby Sollières-Sardières to visit the archaeology museum.
Peak Retreats features self-catered apartments in Termignon. Enjoying a central location and views over the national park, 'Les Balcons de la Vanoise' provides the ideal base for a Termignon ski holiday.
TERMIGNON SKI AREA
Although Termignon's local ski slopes are best suited to beginners wishing to learn in a relaxed and friendly environment (and with a more affordable lift ticket than at many bigger resorts) the link to Val Cenis means there are slopes that will satisfy all but the most demanding skiers.
With the link to Val Cenis, the two resorts combined offer pistes for all levels amongst the pine forests. Another four local ski areas (Sollières-Sardières, Aussois, Bessans and Bonneval) are linked by a free ski bus.
Although the ski area is not one of the highest, the maximum lift-served point of 2,700m at Termignon and 2,800m at Val Cenis is quite healthy. More importantly, the local microclimate has an excellent reputation for delivering snow. There is also extensive snowmaking on the lower slopes.
The 'L'Arole' mountain restaurant is a must. It's one of the very few mountain restaurants that rotates through 360 degrees during the course of your meal, allowing splendid panoramic views in every direction!
Additional ski fact info,
main ski info in resort facts box at top of page
Termignon local area only - 15 slopes
Green slopes: 3
Blue slopes: 8
Red slopes: 4
TERMIGNON SKIING
TERMIGNON BEGINNERS
For children, skiing in Termignon is easy. There is a safe, free, enclosed area with a beginner slope served by an easy-to-use conveyor lift and a toboggan run. There are some green runs at the base of Termignon and there are blue slopes to progress on directly above the resort.
TERMIGNON INTERMEDIATES
There are quite a few red slopes above the Roches Blanches chairlift above Termignon. Otherwise further red slopes can be found in the Val Cenis area. There's a long blue run that links Termignon to Val Cenis - otherwise just take the chairlifts.
TERMIGNON EXPERTS
Advanced skiers prepared to venture off-piste with a guide will not be disappointed by the challenges available in the area. As well as local tree skiing above Termignon there are extensive ski mountaineering opportunities in the Vanoise National Park.
TERMIGNON SNOWBOARDERS
Snowboarders are well catered for with a good snowpark containing 10 different modules including big airs, hip, rails, a box and a rainbow. It is widely considered to be one of the best snowparks in the Haute Maurienne region.
TERMIGNON RESORT RUNS
The resort runs are green or blue.
Termignon Ski Hire
Pre-book your Termignon ski hire with Peak Retreats.

To download the ski extras form, see 'Helpful links' further down the page.
Please note, these Pound Sterling prices are for indication only. They will fluctuate based on Euro/£ exchange rate. Please call us for the latest prices.
Special offers: *7 days for the price of 6.  Free Skis/snowboard & boots (Blue/Red) for party leaders of groups of 10 or more all taking equipment. 1 Free helmet per child aged 6 and under for every adult booking skis or snowboards & boots (must be under same booking reference and requested on form above). Other duration prices on request - Cross Country ski prices on request.
Find out more about Peak Retreats ski hire
---
Termignon Ski Passes
Pre-book your Termignon lift passes with Peak Retreats. Find out more about Peak Retreats ski passes

To download the ski extras form, see 'Helpful links' further down the page.
Please note, these Pound Sterling prices are for indication only. They will fluctuate based on Euro/£ exchange rate. Please call us for the latest prices.
Special lift pass EASTER OFFER: from 30/03/19
2 Adult (12-64 yrs) bought = 1 FREE CHILD (5-11 yrs).
Other lift pass on offer (to buy locally in resort in Euros):
Val Cenis ski pass – ½ day and daily rates 18/19:
½ day - €25 children, €31 adults
Day - €32 children, €38 adults
Termignon Ski School
Pre-book your Termignon ESF ski school with Peak Retreats. Find out more about Peak Retreats ski school
Ski school for children is available to book from 3 years to 13 years, in Termignon with Peak Retreats. 3-4 year olds will go into the Piou Piou lessons and 5 year olds into Ourson. Children can learn to snowboard from 8 years+.
For ski school times and prices, please download the ski extras form from the 'Helpful links' further down the page. Please note these are just guiding prices. Please call us for the latest prices.
Please note that lesson times are subject to change right until the last minute - you will be advised. Outside French school holidays the ski school reserves the right to cancel group lessons should numbers be insufficient.  For peak periods - Christmas, New Year, February half-term and Easter - we strongly recommend that you book as early as possible and in any case at least 6 weeks prior to the required dates. Morning lessons tend to get booked up first and therefore we may only be able to offer afternoon classes within 6 weeks of departure. In some resorts English speaking instructors may not always be available, particularly at peak times.
We cannot always guarantee that prices will be cheaper than in resort. When ski packs prices are calculated, the currency is bought at the exchange rates that apply at the time. You can be assured that once you have booked your extras, if the pound depreciates, you will not be charged more for your ski packs, enabling you to budget for your holiday in advance.
Termignon Individual Tuition 18/19 (not prebookable):
Individual tuitions can only be purchased directly from the ski school. Peak Retreats cannot pre-book these.
From €40 per hour for 1-2 people.
Please note that prices are only an indication and are subject to change. 
Ski school Termignon contact numbers for private lessons 
Ecole du Ski Francais Tel: +33 (0)4 79 20 53 56
---
Termignon Child Care
Halte Garderie Termignon – Les Croes
Les Croës Groupe scolaire - 73500 Termignon
Tél: +33 (0)4 79 05 80 01 / +33 (0)4 79 20 54 56
accueil@enfantsdehautemaurienne.com
The nursery only opens for a minimum of 5 children. Prior bookings are highly advisable at the latest on the Sunday preceding your arrival. For the correct operation of the nursery and the well being of your children, please respect the opening and closing times they will tell you. They will need recent identity photos of 2 adults responsible for bringing and fetching your child and a recent identity photo of the child. We collect your children at the end of their skiing lessons (mornings only).
The activities we propose vary with the age of the child.
- Handicrafts (mainly the morning)
- outdoor activities (afternoons), learning snowshoeing, tobogganing and snow games, visits to a goat farm and cheese tasting, walks in the forest to see the squirrels…
There is also crèches in nearby VAL CENIS.
Termignong Resort Activities
Bureau des Guides de Termignon
Ice climbing, off piste skiing, via ferrata...
Bureau des Guides de Termignon,
Victor Charon +33 (0)6 75 20 71 25
Termignon Parapente
Mob. +33(0)6 84 36 67 81
byair.parapente@gmail.com 
From 6 years old.
Termignon Snow Bodyboard
Monday, Wednesday and Friday at 4:45 p.m.
ACTIVITIES IN NEARBY VAL CENIS
Val Cenis Bowling
BOWLING LE 1480 Val Cenis Lanslevillard
Tél: +33 (0)4 79 05 21 87
www.bowling-le-1480.fr
bowlingle1480@orange.fr
6 bowling lanes, bar, sports TV, restaurant, terraces, pool tables, WiFi. Open 7 days a week.
Val Cenis Cinema
CINÉMA CHANTELOUVE Val Cenis Lanslevillard
2D and 3D filmsCINÉMA LA RAMASSE Val Cenis Lanslebourg
cinemalaramasse@gmail.com
2D and 3D films
Val Cenis Parapente
PARAPENTE ANTIPODES
Val Cenis Lanslevillard
Mob. +33 (0)6 07 12 25 34
Tél. +33 (0)4 79 05 27 26
antipodeszeb.com
antipodes@orange.fr
From 6 years old.
Val Cenis Ice Rinks
Natural ice rink in Val Cenis Lanslebourg
Situated by chairlift «La Ramasse»
Artificial ice rink in Val Cenis Lanslevillard 
Snow Zone - Big Airbag, snowtubing and Air Tubby
New in Val Cenis Les Champs! 
Big airbag! The Big Air Bag is an inflatable structure to perform jumps and receive safely. For all age groups, this large mattress can be used by both skiers and snowboarders, beginners or experienced in  freestyle. This variant of professional cushion fall can also be practiced in Snow-Tubing.
Snowtubing Air Board. All aboard buoys "snow tubing" or "Airboard" and zip down a slide track specifically designed for  these types of skiing.
Air Tubby. Fasten your seat belt. Land gently on the Big Air Bag.
Val Cenis Horse-drawn carriage
Pulled by one or two donkeys. Maximum 5 people. € 20 per carriage. Afternoon only. 
Val Cenis Lanslebourg
Please note: All the above information is for information only. For the most up-to-date information please visit the resort tourist office website. All prices for activities are in local currency (€ Euros) and are bookable and payable locally in resort.
Tourist Office Termignon
Place de la Vanoise
+33 (0) 4 79 20 51 67
Termignon Ski 

Activities
Cross-country in Termignon area
For cross country skiers there are two excellent Nordic ski areas at Bramans and Solières Sardières with some tracks exclusive for walkers and snowshoeing. There is also a pretty 15km route near to Termignon Village.
Bramans 1230 m - 1800 m (30km of piste)
2 nordic domains at 1250m and 1700m
1/2 day from €4, full day from €6

Monolithe de Sardieres-Aussois (30km of piste)
200 m of area (1 500 m à 1 700 m)
6 pistes - 2 green, 1 blue, 1 red, 1 violet, 1 black
Label Nordic France: 3 firs

Bessans (80km)
Togogganing in Termignon and local areas
Bramans:
2 pistes (unsecured)
Sollières-Sardières:
1 piste near to chalet nordique de Sardières
Termignon:
1 piste secured at foot of slopes
Val Cenis Le Haut:
900m long open same time as the gondola Val Cenis le Haut at it is located at summit of the lift. Skier and pedestrian access. 1620m-1500m.
Bessans:
2 luge pistes - one at foot of lifts and other at the nordic chalet by the depature for nordic slopes. Tracks lit at night.
Restaurants/Bars in Termignon
L'Escale  
The owners welcome you in a sunny terrace, heated and protected, or indoors with warm mountain atmosphere in the slopes for lunch or dinner. 
Rue de Savoie 
73500 TERMIGNON 
+33 (0) 4 79 20 46 29
Morning coffee, fast food, home cooking, Savoyard specialities for lunch and dinner meals and takeaway pizza, pancakes, waffles, drink all day.
L'Estanco  
Rue de Savoie
73500 Termignon
+33 (0)4 79 56 59 93
La Turra
In evening, traditional cuisine. Reservations recommended.
20 rue de la Parrachée 
Termignon 73500 
+33 (0) 4 79 20 51 36 
Le Sabot de Vénus  
You will enjoy the famous Savoy specialties and home cooking with southern accents and Italy. Recommended by guides backpacker since 2004. Menus from € 16
Rue Parrachée
73500 Termignon
+33 (0)4 79 20 51 76
L'Arole
Altitude restaurantMountain restaurant open during the winter tourist season. The dining room rotates 360 ° to provide a panoramic vision of the glaciers of the Vanoise and the Alpine resort of Val Cenis Vanoise Termignon.
Petite Ferme I
Traditional village restaurant: pizza, Savoyard specialties. Fireplace and beautiful mural on the mountain 
8 rue Ecoles 
73500 TERMIGNON 
+33 (0) 4 79 20 53 80
Petite Ferme II
Creperie, pizzeria, bar. Sunny terrace at foot of slopes.
8 rue Ecoles 
73500 TERMIGNON 
+33 (0) 4 79 20 53 80
Le Marine's Bar
Place de la Vanoise
73500 Termignon
+33(0)9 81 22 33 14
Termignon Amenities
Termignon is served by a range of amenities including: tabac, post office, library, supermarket, boulangerie, epicerie, fromagerie.
Getting to Termignon, France
By Road:
Driving distance from Calais to Termignon is 600 miles (8 hrs 45 mins)
From Calais, take A26 Motorway towards Reims and Troyes, then Dijon, Lyon, then A43 Motorway Exit Modane. Follow signs to Termignon via the N6 (24 km from the motorway exit).
By Rail:
Modane station (24km) then shuttle bus www.transavoie-modane.com or taxi Alpes Taxi Transports Tel + 33 611 33 41 42 or +33 479 05 03 23
Airports:
Turin Airport is 111km from Termignon (1 ½ hours)
www.aeroportoditorino.it
Chambery is 128km from Termignon (1 ½ hours)
www.chambery.aeroport.fr
Grenoble is 195km from Termignon (1 ½ hours)
www.grenoble.aeroport.fr
Lyon Saint-Exupery is 206km from Termignon (2 ½ hours)
www.lyon.aeroport.fr
Geneva is 209km from Termignon (3 hours)  
www.gva.ch/en
Public shuttle bus transfers from airport
Lyon Airport - Termignon via Modane (www.lys-altibus.com).  
Chambery Airport - Termignon via Modane (www.lys-altibus.com). 
Termignon Airport Transfer
For pre-bookable private transfer rates with Peak Retreats, view here. 
Getting around Termignon
The "Trotti'bus"
Trotti'Bus Horse-drawn non stop shuttle 8:45 a.m. to 5:45 p.m. daily from opening to closing of the ski resort of Val Cenis Vanoise Termignon sector. Complimentary access: 12 to 16 seats.
Getting to other resorts in Maurienne
Ecomobility Skibus
Open to skiers and non skiers. Service not intended for groups. Limited to the capacity of the vehicle seat. It connects all villages and resorts of the valley. Admission is free.
LINE 1: Bramans - Bonneval sur Arc (including Termignon)
LINE 2: Termignon - Sollières-Sardières - Aussois 
(time to withdraw as tourist offices sheets)
---
Termignon 

resort season dates

Termignon/Val Cenis ski area is open: 15/12/19 17/04/20.