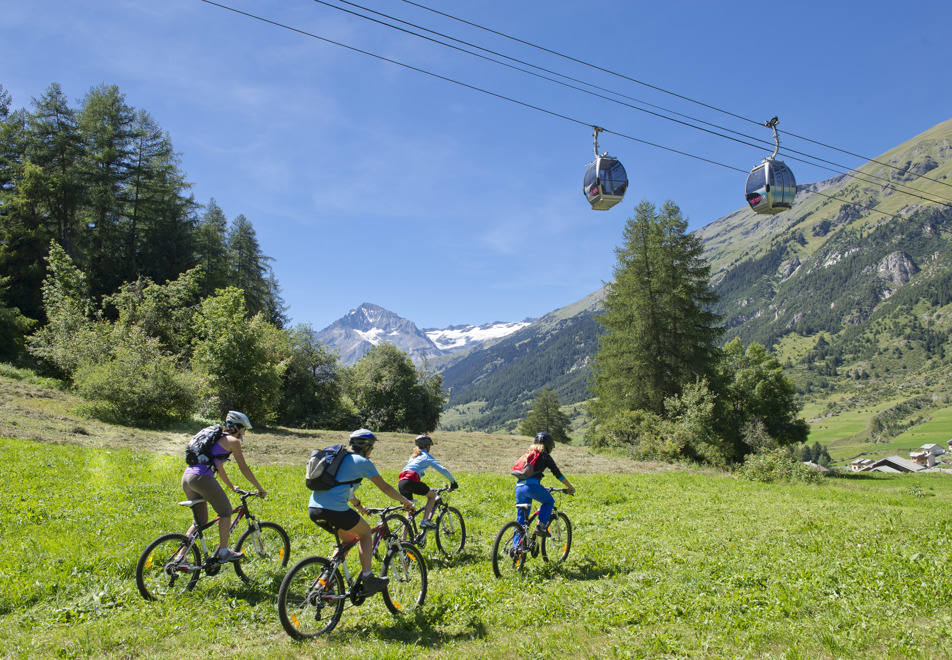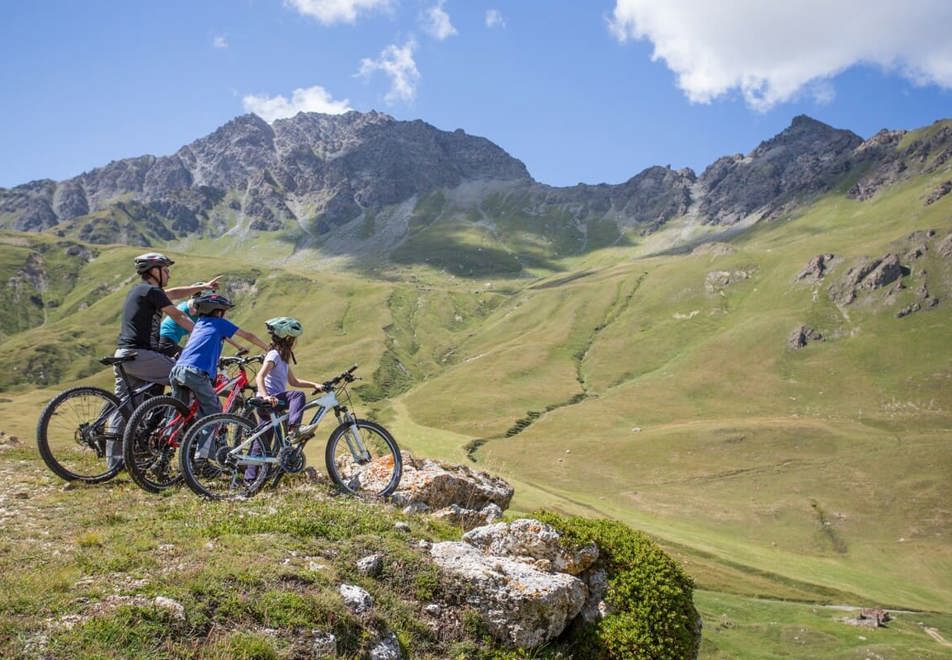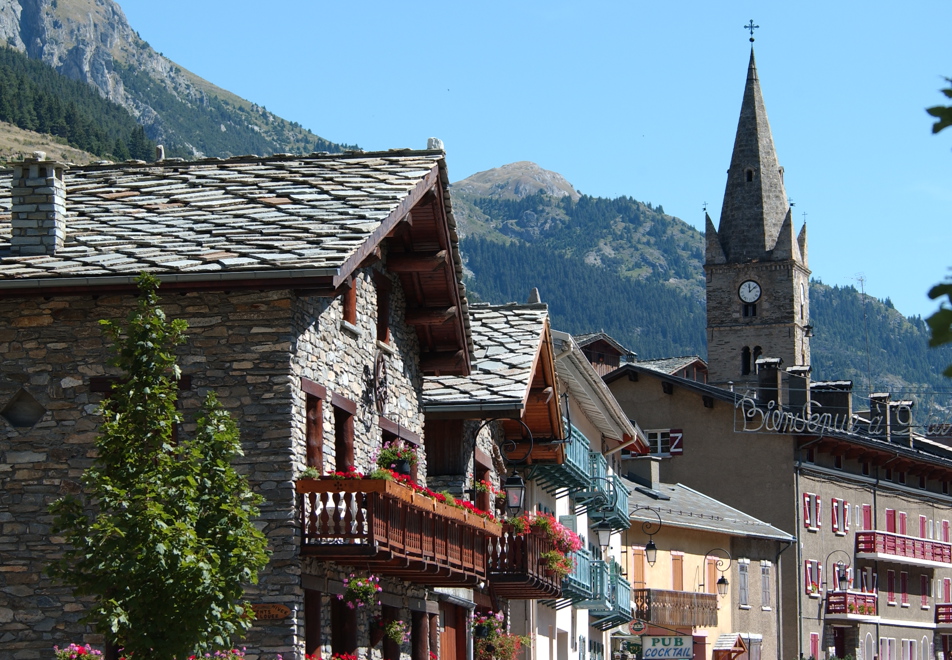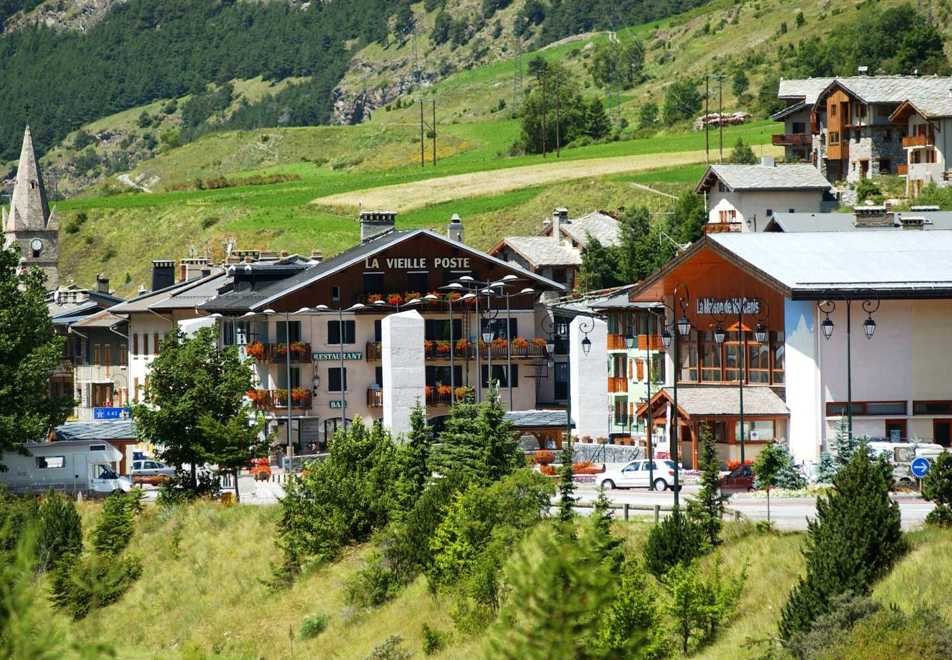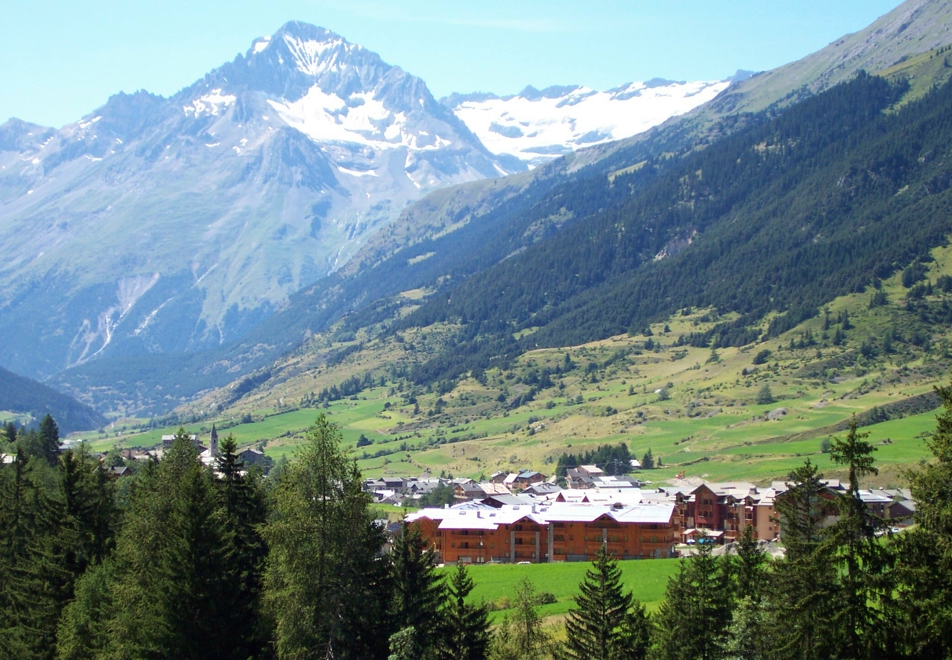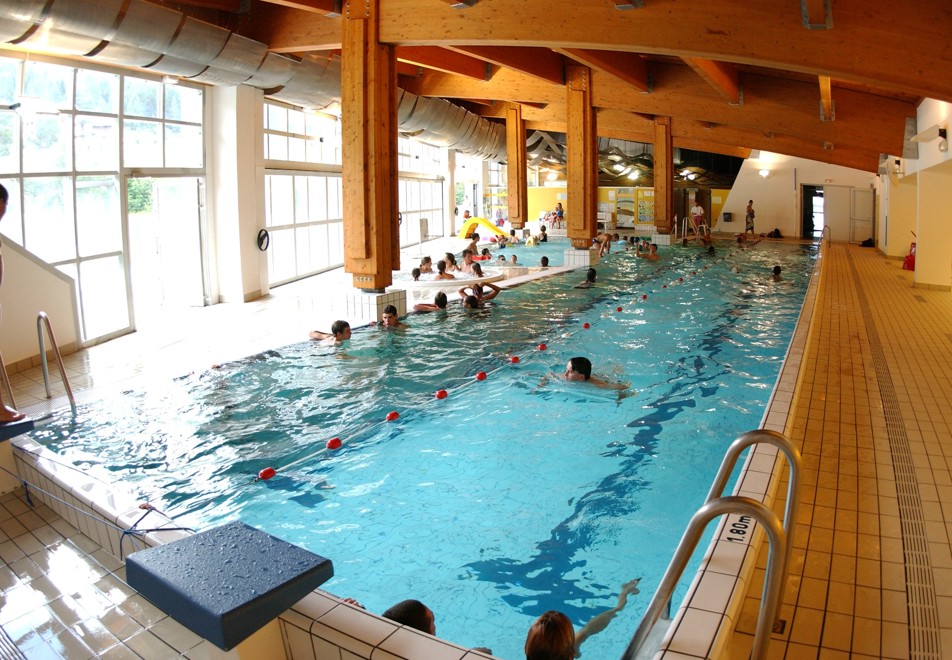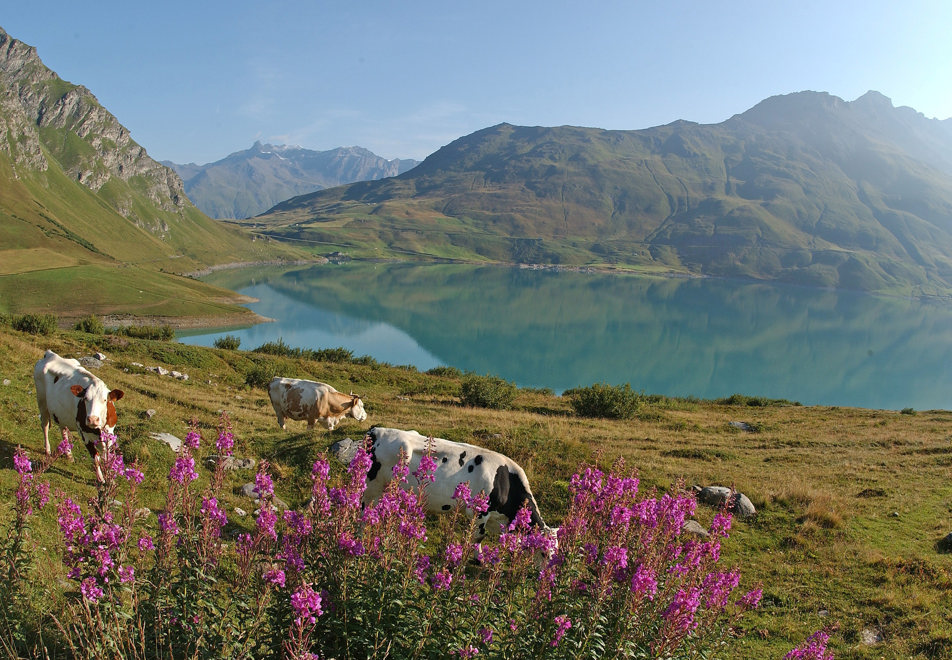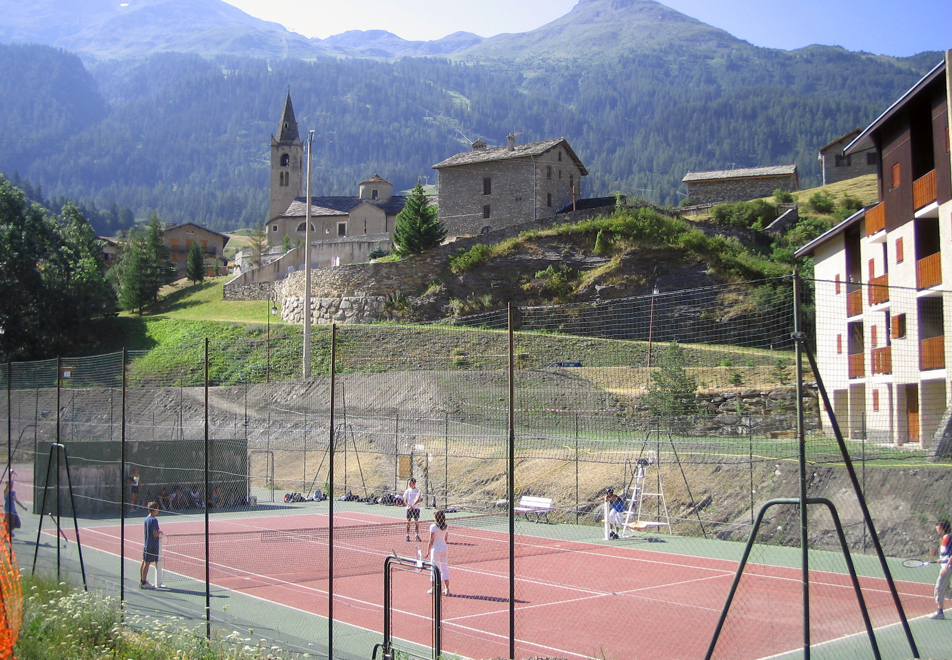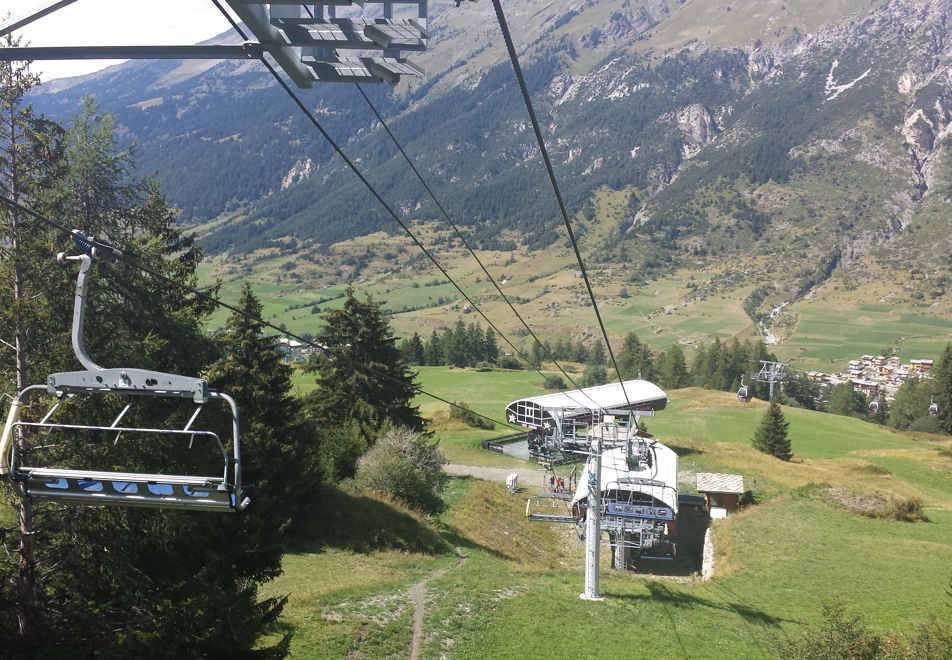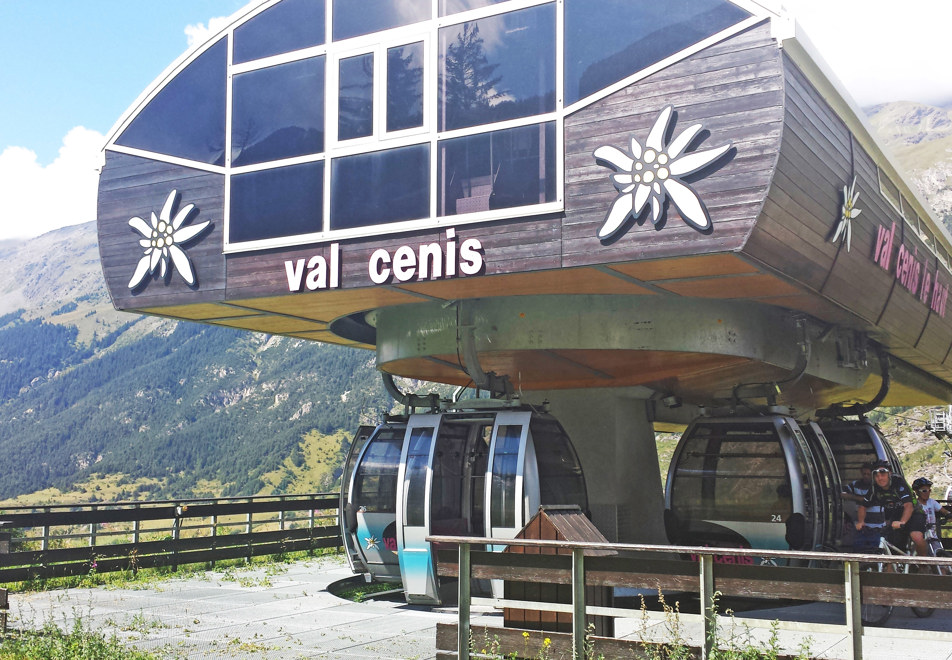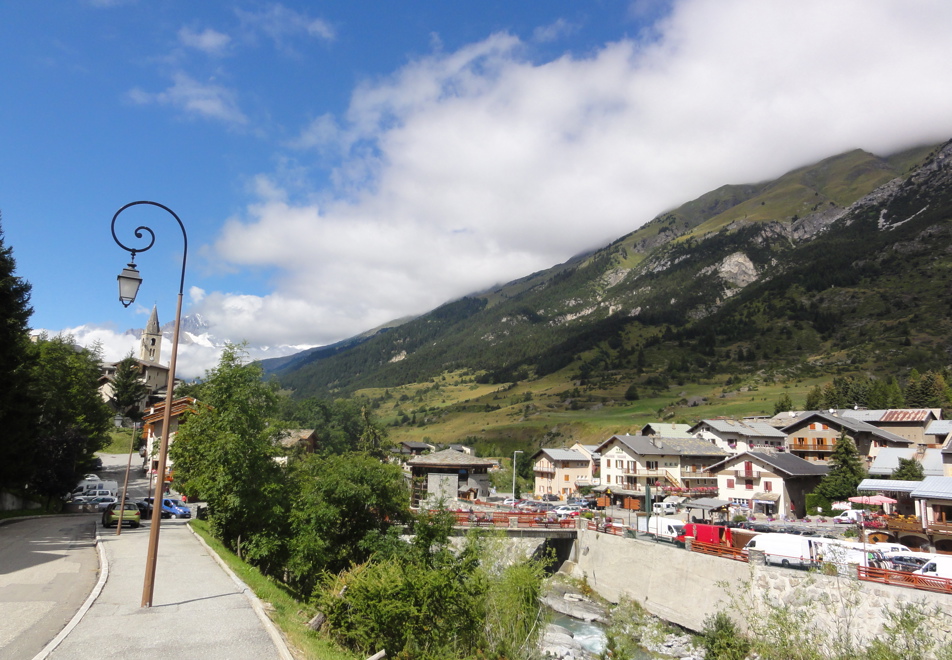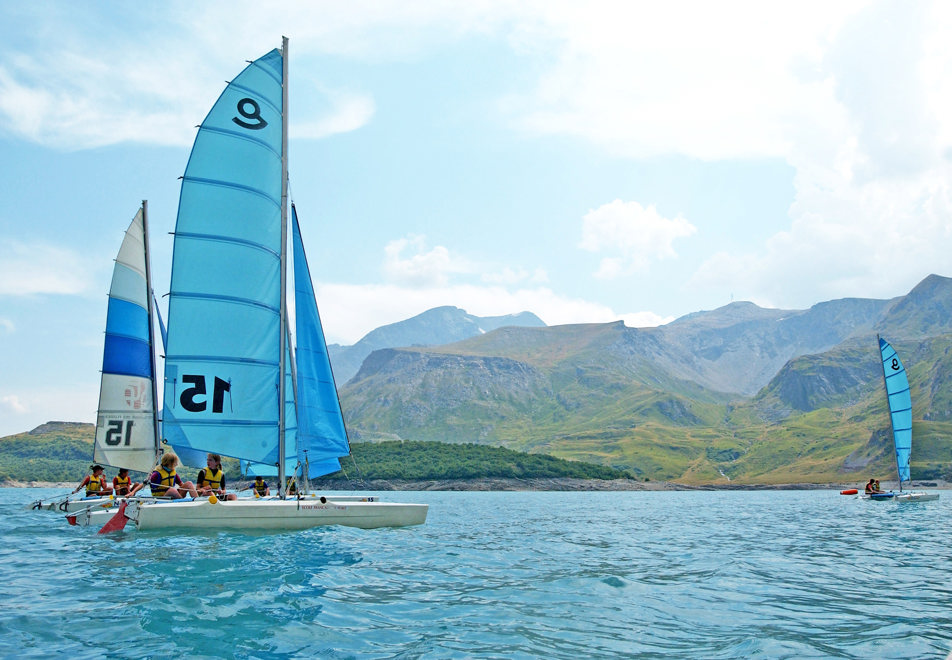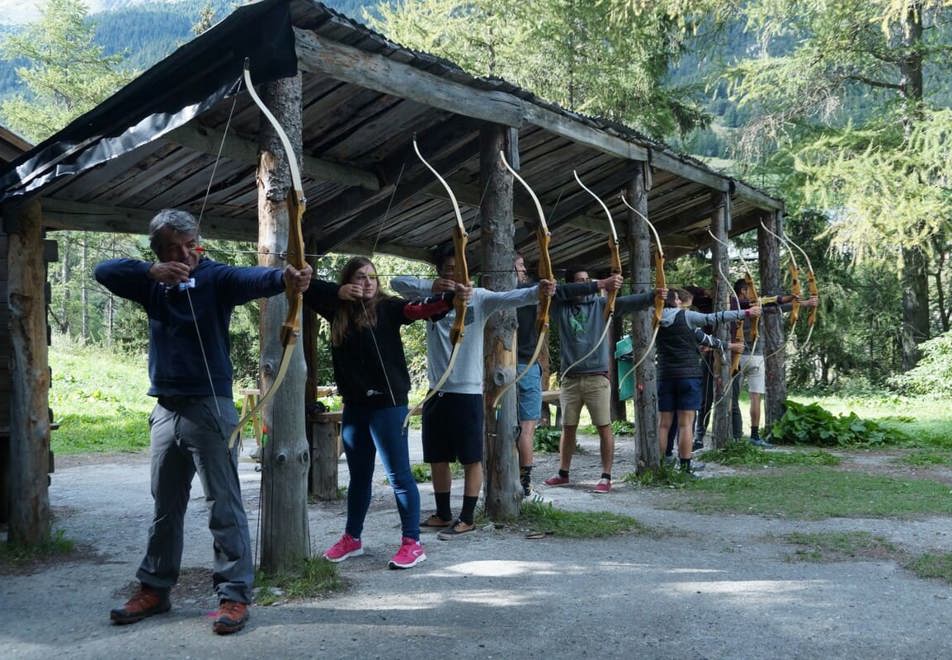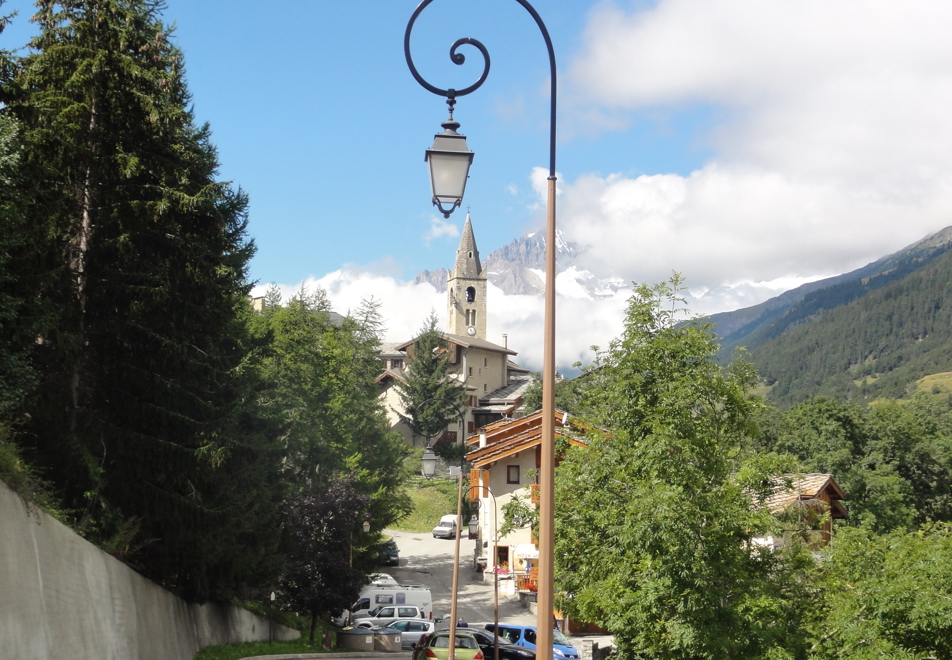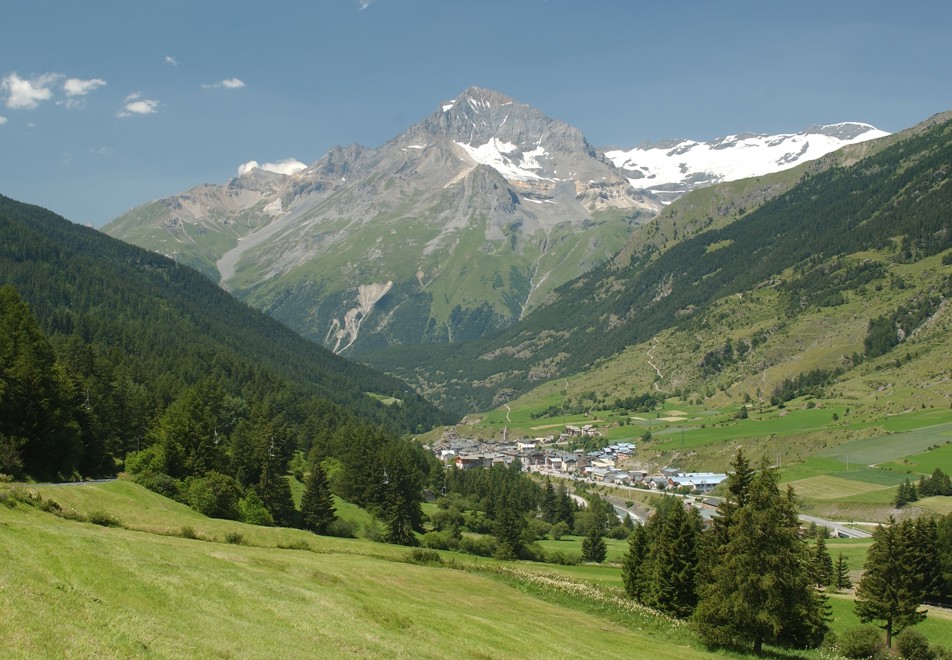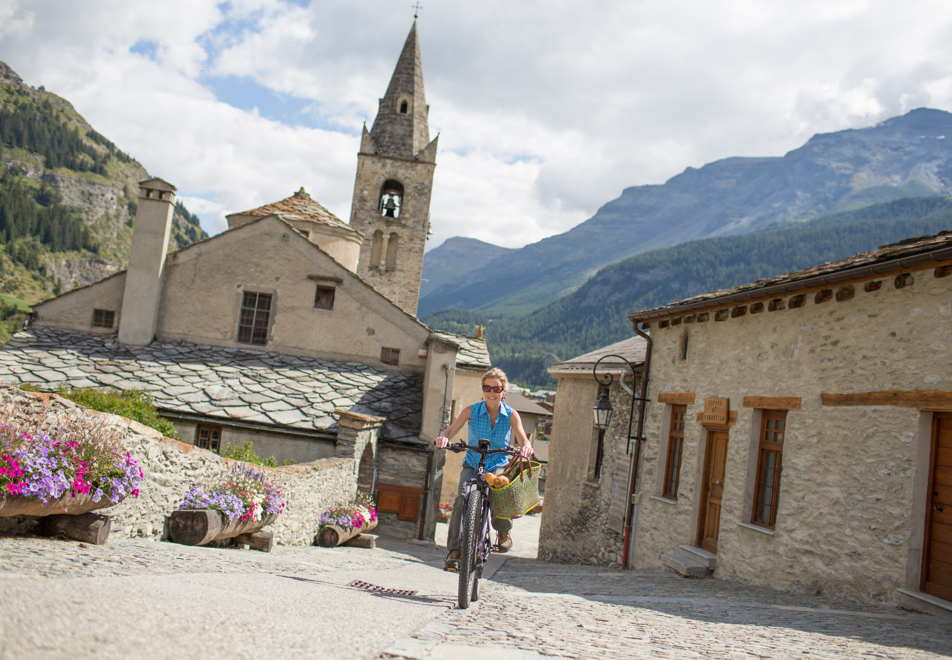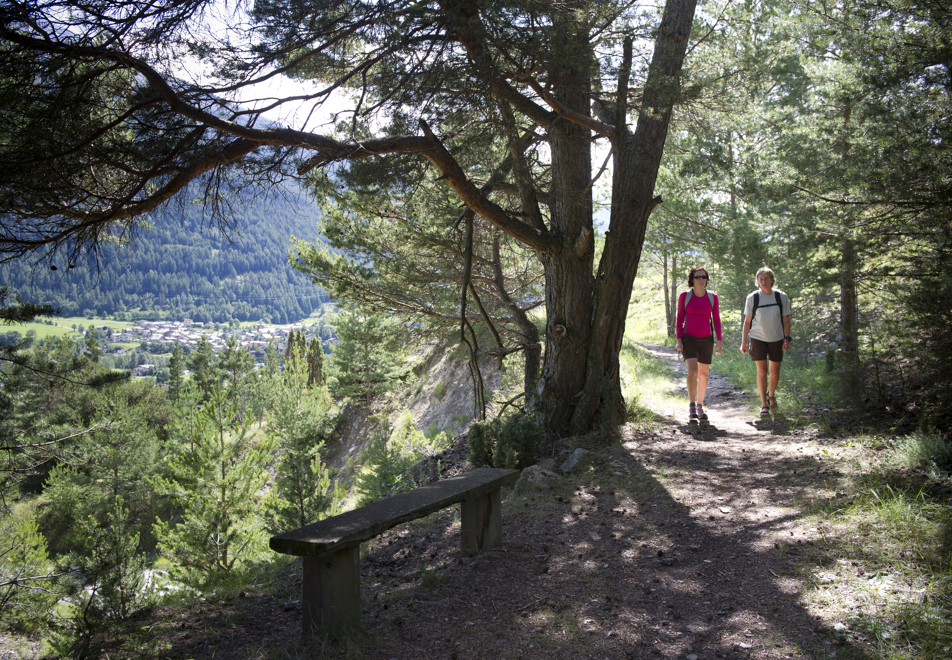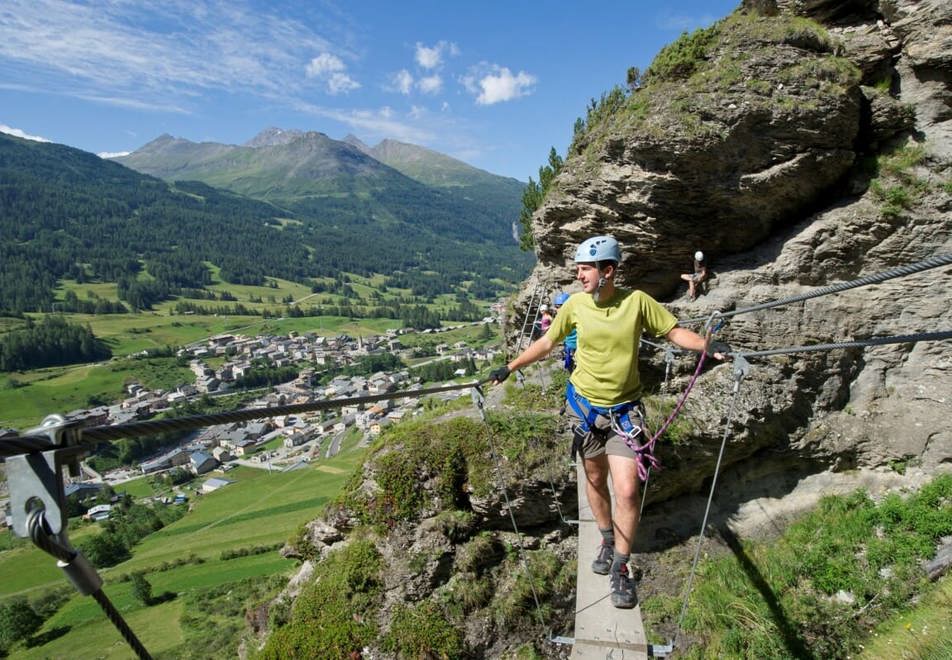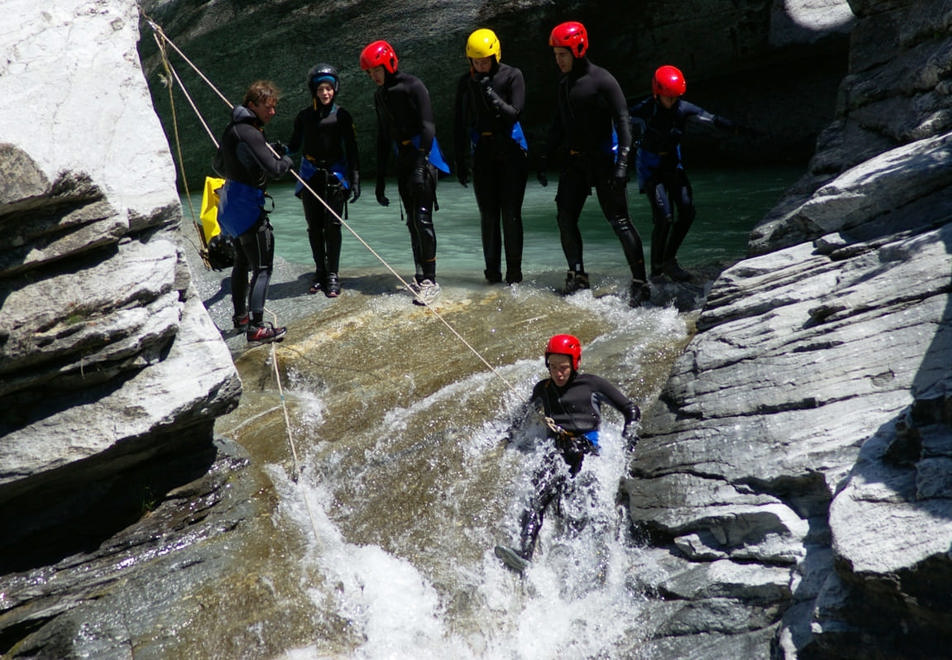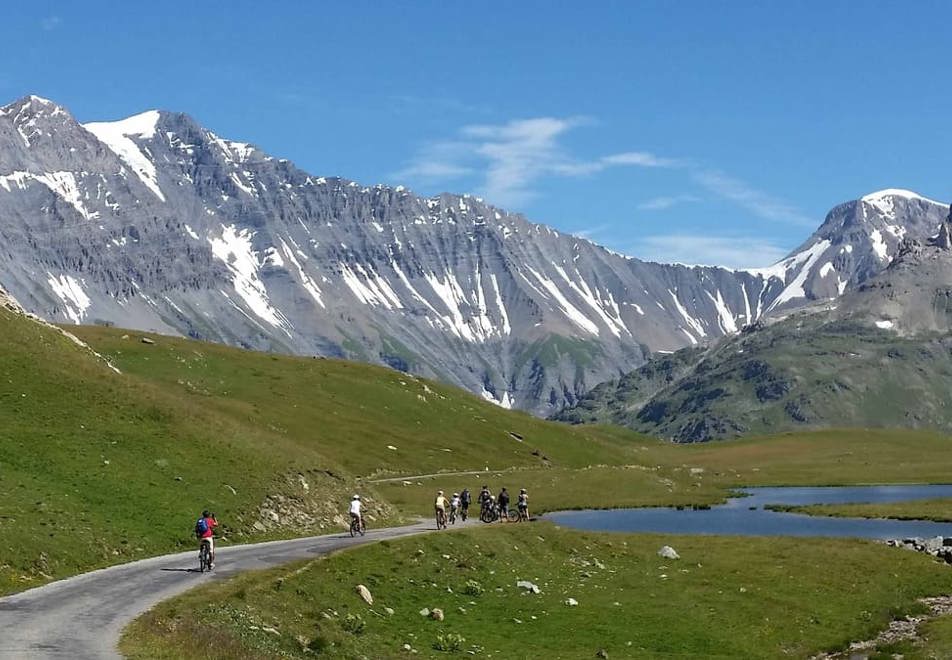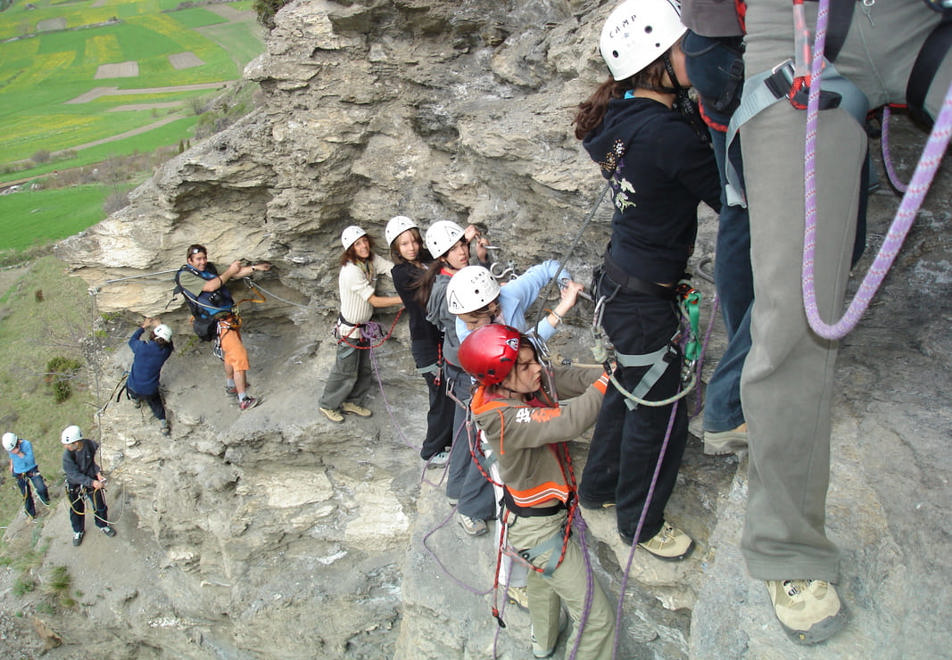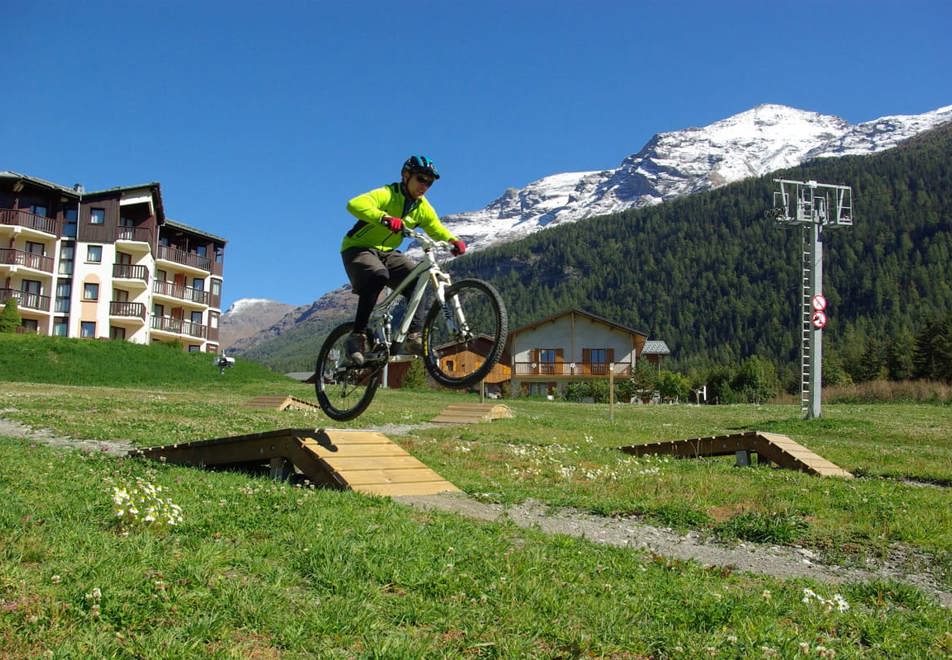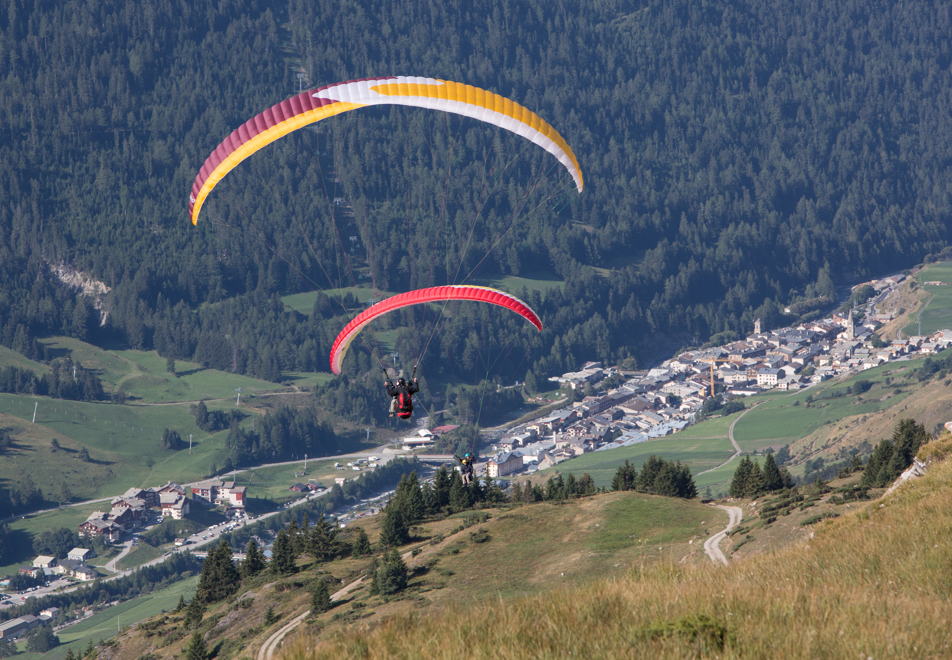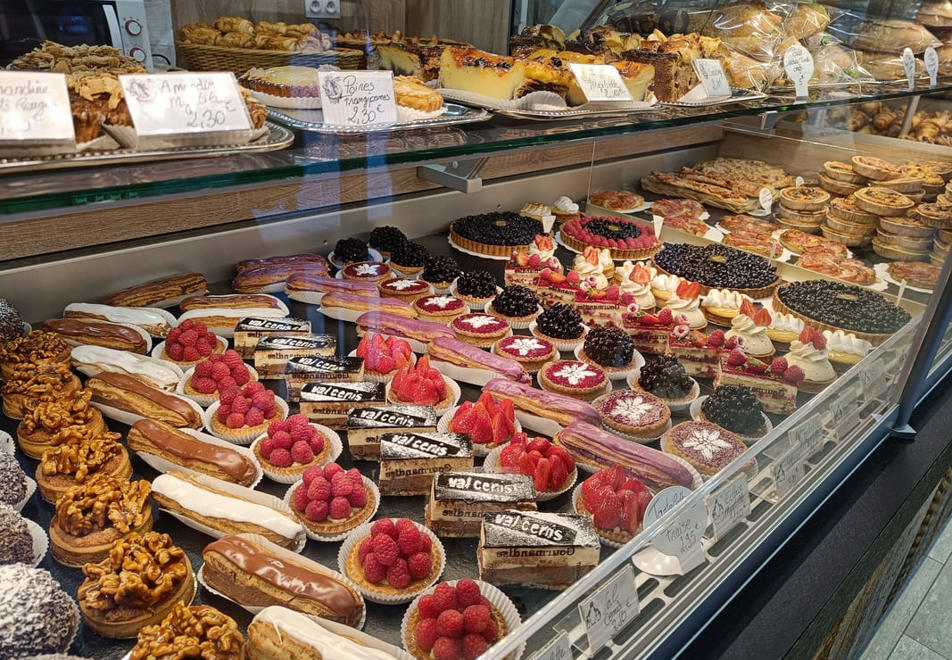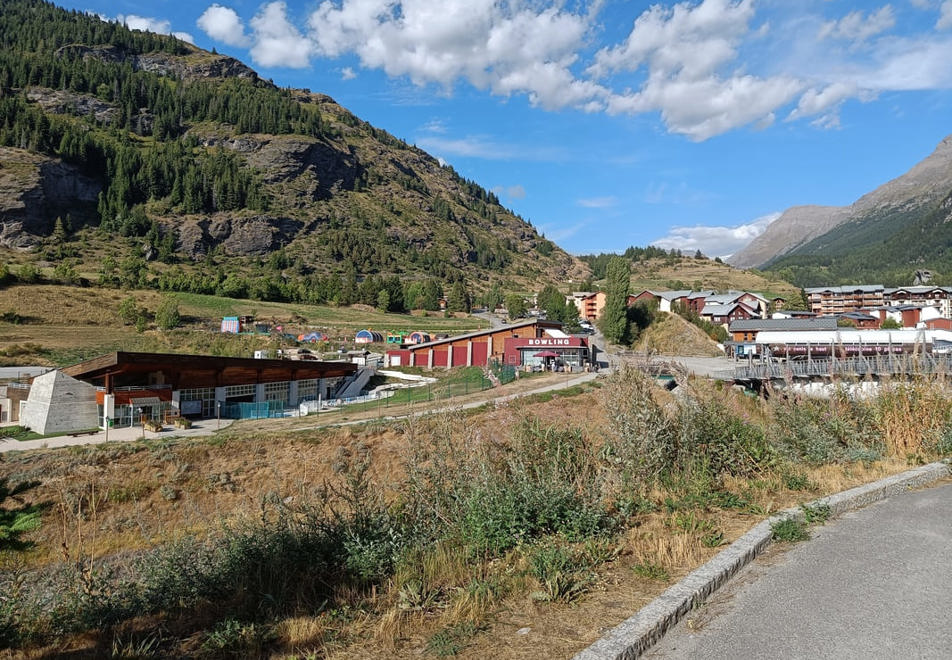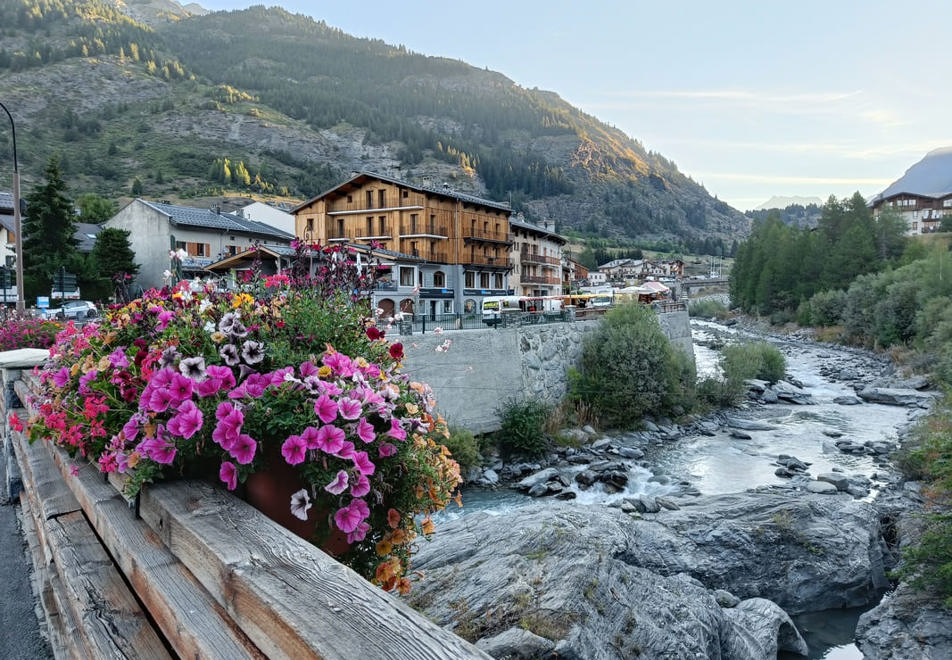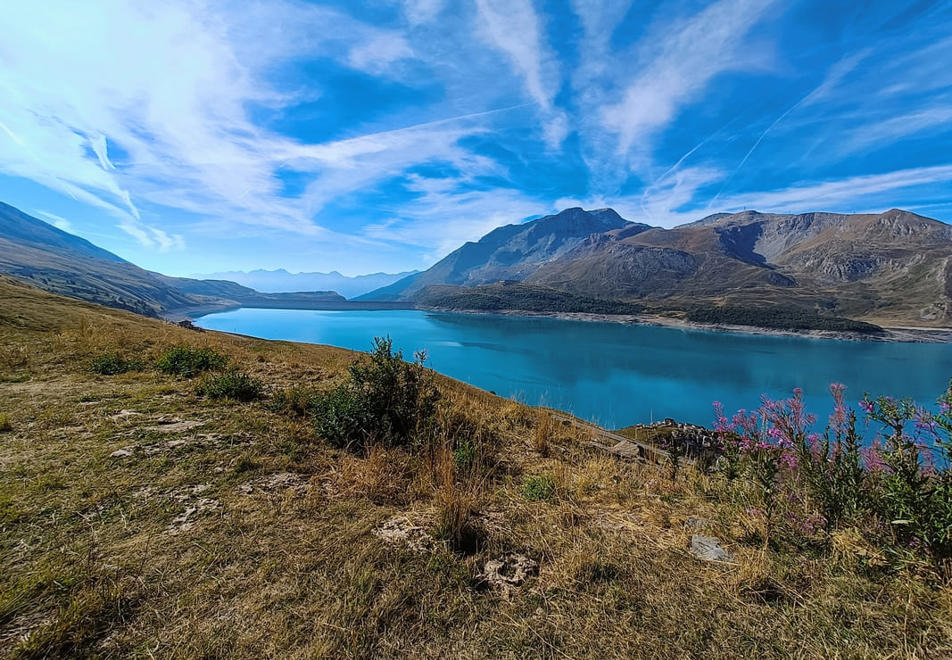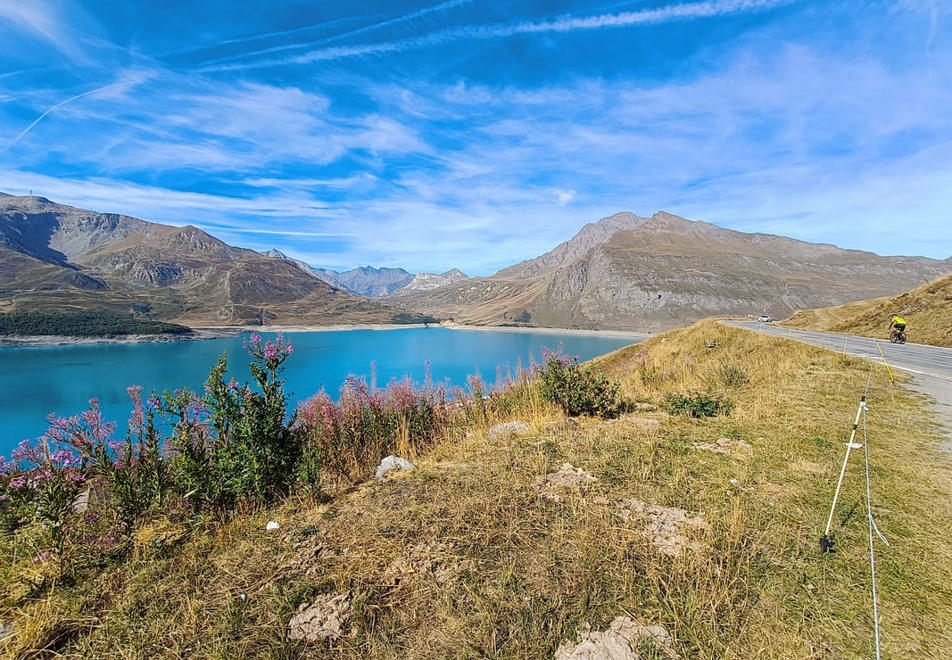 Val Cenis comprises two traditional villages, Lanslebourg and Lanslevillard, and has retained its charm, tradition and genuine warm welcome.
Val Cenis is overlooked by the high summits of the Dent Parrachée, the Grand Roc Noir, and the Pointe de Ronce. It is a fairly quiet resort but has the choice of many restaurants and bars plus a variety of shops.
The 'Centre des Glières' (near les Balcons de Village residence) has an ice rink, swimming pool and whirlpool, with tennis, table tennis, archery, mini golf, kayak, horse and pony riding.
Although Savoie is best known by cyclists for its prestigious high mountain passes and its long and acrobatic mountain bike descents, there are also quiet little roads in the valleys, middle mountain paths, undulating vineyards, lakeside scenery and especially breathtaking alpine panoramas, to be discovered by bike, by foot, or on horseback, with mountain guides to show the way - for beginners and experts alike.
In the heart of the scenic and unspoilt Haute Maurienne, bordering the stunning Parc National de la Vanoise, Val Cenis is only half an hour's drive from Modane and the motorway exit.
Some recommendations for visits in Val Cenis this summer
Lanslevillard – The church and its high steeple camped on a promontory overlooking the village
Chapelle St Sebastien – Built in the 15th century by a local man. Plain from the outside, but inside decorated with remarkable murals and coffered ceiling
Col de la Met – Access by chairlift, has a magnificent view of the Italian Alpes, the Mont Cenis Dam and lake, and the Vanoise Massif 
Top summer activities to experience in Val Cenis
Please note Peak Retreats do not book any activities and most activities are payable. For more information about pricing and availability, please contact the Val Cenis Tourist Office on 0033 479 05 23 66 or visit www.valcenis.com  
Bouncy castles in Lanslevillard
1000m2 of bouncy castles for kids age 2 to 15 with different types of sensational inflatables: trampolines, high jump, giant slide... Snacks and hot and cold drinks served.
Canine Trekking in Lanslebourg
Maison des guides
Half-day dog treks. For children age 8+
www.maisondesguides.net
Bowling in Lanslevillard
"LE 14-80" BOWLING ALLEY
www.bowling-le-1480.fr
6 alleys, pub bar, billiards, table football and lounge.
Terrace serving ice creams, food every evening, children's menu. Large screen TV showing sports events.
Via Ferrata
An original, easy and secure path in an airy setting. The climb to heaven, the devils, the crossing of the angels, the pitcher. and many others! Some for children and families.

Leisure park Les Glières Wellness spa
Wellness spa with sauna, hammam, relax area and deckchairs. Upon reservation: well-being and relaxation treatments.
Les Glieres leisure park in Lanslevillard
25m pool with two swimming lanes and a play pool indoors and outdoor fun area with a water slide and paddling pool, an outdoor terrace and activities.
Outdoor swimming pool in Lanslebourg
www.cis-valcenis.com
Outdoor heated swimming pool with deckchairs and parasols.
Alpine garden in Lanslebourg
Balcony-like botanical gardens overhanging the lake, themed routes, guided tours, over 250 flower species to discover.
Cycling in the Maurienne Valley
La Maurienne labels itself 'the world's largest cycling area' and has the most impressive climbs in the Alps - Galibier, Glandon, Madeleine, Iseran and Croix de Fer. La Maurienne offers 56,000m of ascent over 9 passes which are all marked with cycling milestones counting down your distance to the top. 19 routes are also equipped with the timing system Timtoo.
www.cyclo-maurienne.fr
Termignon Adventure Park (near to Val Cenis - next village along)
The adventure park is installed on a surface of 5 hectares, in the middle of the splendid forest of Suffet. You will be able to evolve/move in full nature with the wire of the 7 large courses.
For the youngest (- 140cm) access to the course 'Kid' (with 22 workshops) where the children evolve/move in total autonomy and in full safety thanks to the system of continuous wire. A briefing, as well as the loan of materials, allows you to evolve/move without risk. 
Course d' Venture the High one 
Termignon-la-Vanoise
View here for Virtual Tour of the adventure park in Termignon
Mountain biking in the Maurienne Valley
Haute Maurienne area:
2 sites that offer 480km of paths, 33 circuits in the loop at the beginning of each village.
33 circuits: 9 greens, 8 blue, 7 reds, 9 blacks.
4 circuits for the families: 20, 22, 23 and 25.
2 routes of descent by taking the ski lifts of Valley Cenis.
"Le Coup de Coeur": circuit no.13, 20km around the lake and Forts of Col du Mont-Cenis at 2100m.
Two routes allowed in the Parc National de la Vanoise (ask permission first).
2-track descents in Termignon (Green Park Foundation).  
Chair lifts
Cable car and chair lift transport to access the hiking and mountain bike trails of Val Cenis le Haut and Val Cenis Termignon in July and August. 
Cinemas
There are 2 cinemas - one in Lanslebourg and 1 in Lanslevillard.
Zipwire in Lanslevillard
For everyone aged 5 years +. At the bridge by the Val Cenis Lanslevillard Tourist Office.
Rafting and inflatable canoes in Termignon (near to Val Cenis)
Maison des guides Guides
Take a trip down the river Arc by raft from Val Cenis Termignon to Bramans (6km). Canoeing and Paddle base at the Bessans Lake.
www.maisondesguides.net
Aquasensations in Sollières-Sardières (near to Val Cenis)
A plethora of water-based and non-water-based activities await you at the Sollières-Envers lake's Nautical Base, suitable for all ages: Aquaboard (sliding on a ramp with a bodyboard), Aqualine over the lake, Aqua Trampoline, Aqua Zipline, Tarzan Rope, Aquaroller, Slackline
www.sensationsvanoise.com
Scuba diving in high mountain lakes in Lanslebourg
Sensations Vanoise Montez
Climb aboard a 4x4 to discover underwater diving in a South-facing mountain lake, surrounded by a spectacular Alpine landscape.
www.sensationsvanoise.com
Val Cenis Lanslebourg Coopérative Laitière de Haute Maurienne Vanoise
The Haute Maurienne Vanoise dairy cooperative. Guided visit: a film, Beaufort and Bleu de Bonneval cheese production, commentary, cheese-tasting and a tour of the maturing cellar. Free unguided tours possible every morning.
www.coophautemaurienne.fr
Market days
Bessans and Bramans - Monday mornings
Val Cenis Lanslevillard - Wednesdays all day
Bonneval sur Arc - Sundays all day
Italian:
Bussoleno - Monday mornings
Susa - Tuesday mornings
Bardonecchia - Thursday and Saturday mornings
Torino - every morning food market and Saturdays all day: large market
Guide publisher Cicerone is worth a look at for books on the Vanoise area visit www.cicerone.co.uk
Other activity contact details 
Restaurants in Val Cenis
In Lanslebourg village, there are 14 restaurants open in the summer and 1 further up the mountainside. At Mont Cenis there are 9 restaurants open in the summer. There is also a good choice of bars in Lanslebourg. You'll find these close around midnight at the latest.
In Lanslevillard village, there are 12 restaurants open in the summer and 1 further up the mountainside. There is also a refuge restaurant in the mountains. There is also a good choice of bars in Lanslevillard. You'll find these close around midnight at the latest.
You'll also find a few takeaway places for chilled evenings in both villages.
Val Cenis amenities
There is a good choice of amenities in Val Cenis. These include the pharmacy, medical centre, bakeries, butchers, supermarkets, a variety of craft & other local shops, sports shops, hairdressers, clothes shops, tabac, dry cleaners, laundrette, & visit cheese-producing farms.
There are 4 cashpoints in Lanslebourg and 1 in Lanslevillard.
There is a petrol station in Lanslebourg. Open 24/7.
1 route de l'Iseran
Mini-markets:
IL VOSTRO GIARDINO
44 rue du Mont-Cenis
All year round. Daily during the summer and winter season, 9am-12.30pm / 3.30pm-7.30pm.
SHERPA
83 rue du Mont-Cenis
Summer and winter seasons, daily 9am-12.30pm / 3pm-7.30pm.
SHERPA LE CRITÉRIUM
Résidence le Critérium, Plan des Champs
From 15/06 to 04/09, daily, 7.30am-7.30pm.
EPICERIE SPAR LANSLEVILLARD
Centre Commercial
From 21/04 to 30/06 Closed on Sunday. Mo Tue Thu Fri Sat: 10am-12.30pm / 5pm-7pm. Wed 10am-12.30am.
From 01/07 to 31/08 daily 8.30am-7pm.
There are also a couple of large supermarkets in the Modane area (30 mins drive) which is ideal if you need a bigger shop, perhaps on the way through.
INTERMARCHÉ
Avenue de la Liberté
Open all year round 8.45am-7pm. Closed on Sunday.
SUPERMARCHÉ CASINO
19 cours Aristide Briand
Open all year round 8.30am-7.45pm. Closed at 12.30pm on Sunday.
Accessing Chatel
By Road (self drive options pre-bookable with Peak Retreats): 
Driving distance from Calais 595 miles (8hrs40)
From Calais, take A26 Motorway towards Reims and Troyes, then Dijon, Lyon, then A43 Motorway Exit Modane. Follow signs to Val Cenis via the N6 (24 km from the motorway exit).
By Rail (pre-bookable with Peak Retreats): 
Modane station (24km) then shuttle bus www.transavoie-modane.com or taxi Alpes Taxi Transports - Tel: 0033 611 33 41 42
By Plane (not pre-bookable):
Turin Airport is 105km from Val Cenis (1 ¼ hours)
www.aeroportoditorino.it
Chambery is135km from Val Cenis (1 ½ hours)
www.chambery.aeroport.fr
Grenoble is 202km from Val Cenis (2 ¼ hours)
www.grenoble.aeroport.fr
Lyon Saint-Exupery is 212km from Val Cenis (2 ¼ hours)
www.lyon.aeroport.fr
Geneva is 213km from Val Cenis (2 ¼ hours)  
www.gva.ch/en
Transport within the villages
All year round - traveling within villages and resorts is a charged service. For resort returns at weekends, seats are limited. Please remember to book your ride as soon as possible on the www.mobisavoie.fr website or in all Tourist Offices.
In May, June, and from. September to mid- December: buses run only school days.
Modane - Valfréjus
Modane - La Norma
Modane - Aussois - Val Cenis Sardières (Belle Savoie Express)
Modane - Bonneval-sur-Arc (Belle Savoie Express)

Hitchhiking Stops
Around 40 stops are located between Bessans and Modane to facilitate "spontaneous car- sharing". An alternative way to travel around the Haute Maurienne Vanoise, when public transport is limited or running at full capacity.
Pedestrian routes Ideal for short trips around the resort. 
Road (Col) openings (approx, depending on snow cover)
Col de l'Iseran: mid-June – mid-Oct
Col du Mt Cenis: mid-May – mid-Nov
News & Events in Val Cenis 2021/22
Events:
Virtual Exhibition Mont Cenis 3rd May-27th June 2022

The Mont Cenis, emblematic place of the Maurienne and the Franco-Italian border ... before the dam. People who live or have lived there tell you its story through a virtual discovery (audioguide).

Mineral Exposure, Endemic Lichens 14th June-12th September 2022

More than 50 minerals and 120 lichens listed in Haute Maurienne Vanoise.

Tourist Market 1st July-31st August 2022
Tour of the Chappe Telegraph System 1st July-31st August 2022

At the heart of the Vanoise National Park at 2 004 m altitude, discover the "Télégraphe Chappe" an optical telecommunication system set up by Napoléon. The Mollard Fleury poste (substation) is located on the Lyon to Milan line was built in 1807.

Guided Tour- Gold, colours & lights 1st July-31st August 2022

Discover our historical monuments and their sumptuous decorations in the company of Armelle, licensed guide and restorer of mural paintings.

Visit Anouchka's Farm 1st July-31st August 2022

Anouchka gives you personally all the information to discover the farm, to see the milking of the cows and to approach the Merino ewes, to visit the ripening cellars and to discover the wool of the ewes.

Cheese Tasting Outside 5th July-29th August Every Monday afternoon, discover the origins of our region's cheeses with an outdoor tasting.
Cultural Animation Week 9th-13th August 2022 The association offers you a week rich in history on the local human and natural heritage and in particular on Val Cenis Sollières-Sardières. On the programme: lectures, field visits...the assurance of meeting passionate locals.
16th Tango Festival of Val Cenis 20th-26th August 2022

Come and vibrate to the rhythm of Argentine tango in Val Cenis.

This festival is a tribute to these distant "cousins" of Latin America through the music and dances of these countries.