Train Services to the Alps
For those who prefer to leave the car at home and enjoy some of France's prettiest landscapes, the train is a great alternative. Peak Retreats can arrange train travel to the French Alps for you, offering Eurostar + French high-speed TGV (with a change at Paris or Lyon).
Which Train?
You can either book a Eurostar train to Paris or Lyon and then change for one of the high-speed TGVs to your destination. We will advise you at the time of booking of the best timetables, leaving plenty of time to change stations in Paris, as Eurostar arrives at Gare du Nord and the TGV/Express trains leave from Gare de Lyon (you have to make your own way).

Peak Retreats can also arrange a private taxi transfer from the station or car rental.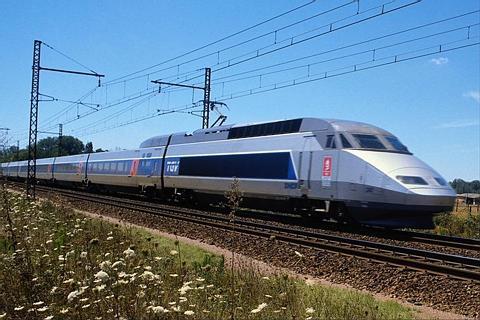 Train Timetable Summer 2016 
To Paris
With more than 12 trains a day everyday and only 2hrs15 from London, Paris is the more flexible option if you want to travel to the French Alps. 
To Lyon
The year-round train to Lyon gives the perfect gateway to great alpine resorts in the French Alps. From Lyon, big resorts like Les Deux Alpes, Alpes d'Huez and Chamrousse are all within easy reach.
Lyon is only about 4.40 from London St. Pancras and avoid you the hassle of changing train in Paris.
The only inconvenience is that you need to be more flexible.
Resort 
(to Lyon)

Monday Thursday 
Friday Saturday

Sunday and Bank Holidays

St Pancras International

Depart 07.19

Depart 07.15

Ashford International

Depart 07.55

Depart 07.54

Lyon Part-Dieu 

Arrive 13.00

 

Resort
(from Lyon)

Monday Thursday
Friday Saturday 
Sunday

 

Lyon Part-Dieu 

Depart 17.25
 

Lille-Europe

SECURITY AND
IMMIGRATION CHECKS

 

Ashford International

Depart 21.34
 

St Pancras International

Depart 22.12
 
Please note that in July and August the frequency of services is every day except Tuesday and Wednesday. For May, June and September, you can only book trains on Monday, Friday and Saturday.
Eurostar Beyond
Eurostar direct train from London St Pancras (Or Ashford International) to Paris or Lyon and then change to TGV to either (resorts in brackets are resorts/regions that are located close to the station):
French sections of the itineraries via Paris or Lyon can only be booked 3 months ahead of actual travel dates. Transfers from the station to resort can be pre-booked.
Eurostar to Paris + TGV to your destination
STANDARD CLASS
From £121 per adult and £93 per child (4-11yrs inclusive).
STANDARD PREMIER/FIRST CLASS
From £254 per adult and £181 per child (4-11yrs inclusive).
The fares are given for guidance only. Exact fare depends on availability, date and time of travel and will be quoted at time of booking.
*Off-Peak is Monday-Thursday in both directions + designated trains on Friday-Saturday.
Please note that transfers from train station to resort are not included in the above prices.
Travelling Times
London St Pancras to Paris Gare du Nord: 3 hours
Transfer by underground to Gare de Lyon: allow 70-90 mins
London St Pancras to Lyon Part-Dieu: 4 hours 41

Average journey times from Paris:
Grand Massif resorts: Cluses (4hrs30)
Val d'Arly resorts: Albertville (3hrs50) or Sallanches/Megève (4hrs50)
Maurienne resorts: Saint-Jean de Maurienne (3hrs45), Saint-Michel/ Valloire (4hrs), Modane (4hrs20)
Oisans resorts: Grenoble (2hrs50)
Lyon is less than two and a half hours to some of the finest ski spots in France and connects you to a whole host of fantastic alpine resorts.
Times are given as indication only and are for direct TGV trains. Other (longer) possibilities are available with changes in Chambery or Annecy.
Please note that the supplements shown are calculated on the basis of our tour operator allocated space. Occasionally, space may not be available at these fares, in which case we may have to charge the operator's full brochure price. If this occurs, it will, of course, be made clear to you at the time of booking.