Train Services to the Alps
For those who prefer to leave the car at home and enjoy some of France's prettiest landscapes, the train is a great alternative. Peak Retreats can arrange train travel to the French Alps for you, offering Eurostar and French high-speed TGV (with a change at Paris or Lyon).
Which train?
You can either book a Eurostar train to Paris or Lyon and then change for one of the high-speed TGVs to your destination. We will advise you at the time of booking of the best timetables, leaving plenty of time to change stations in Paris, as Eurostar arrives at Gare du Nord and the TGV/Express trains leave from Gare de Lyon (you have to make your own way).

Peak Retreats can also arrange a private taxi transfer from the station or car rental.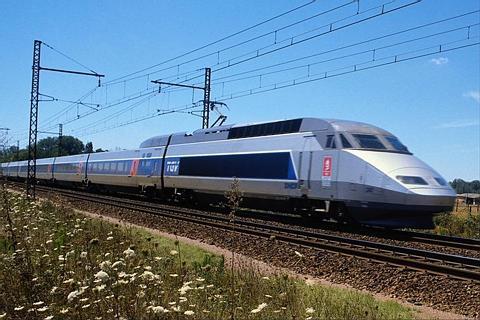 To Paris
Taking 2hr 15 mins to get from city centre to city centre! 
Remember to get to St Pancras International in London 45-60 minutes before departure to clear customs and security, then you'll be on your way to Paris. 
If you'd like to discuss the timetable, where to stay or transfers from the train station, call us on 023 9283 9310 and our friendly team will be able to help. 
To Lyon
The year-round train to Lyon gives the perfect gateway to great alpine resorts in the French Alps. From Lyon, big resorts like Les Deux Alpes are all within easy reach. 
Trains to Lyon leave from St Pancras International and you need to arrive 45-60 mins before departure to clear security. Then you can settle in on board as you head to the gastronomic capital of France on the 4h 41min journey to Lyon Part-Dieu.
You'll also be leaving from Lyon Part Dieu station, but no need to arrive early to go through security as security and immigration checks are later in the journey, in Lille. On arrival, the onboard and station teams will guide you every step of the way.
 Before the 2nd of May and after the 17th of September there is no service.


Eurostar direct train from London St Pancras (Or Ashford International) to Paris or Lyon and then change to TGV to either (resorts in brackets are resorts/regions that are located close to the station):
French sections of the itineraries via Paris or Lyon can only be booked 3 months ahead of actual travel dates. Transfers from the station to resort can be pre-booked.


Travelling Times
London St Pancras to Paris Gare du Nord: 3 hours
Transfer by underground to Gare de Lyon: allow 70-90 mins
London St Pancras to Lyon Part-Dieu: 4 hours 41

Average journey times from Paris:
Grand Massif resorts: Cluses (4hrs30)
Val d'Arly resorts: Albertville (3hrs50) or Sallanches/Megève (4hrs50)
Maurienne resorts: Saint-Jean de Maurienne (3hrs45), Saint-Michel/ Valloire (4hrs), Modane (4hrs20)
Oisans resorts: Grenoble (2hrs50)
Lyon is less than two and a half hours to some of the finest spots in France and connects you to a whole host of fantastic alpine resorts.
Times are given an indication only and are for direct TGV trains. Other (longer) possibilities are available with changes in Chambery or Annecy.
Please note that the supplements shown are calculated on the basis of our tour operator allocated space. Occasionally, space may not be available at these fares, in which case we may have to charge the operator's full brochure price. If this occurs, it will, of course, be made clear to you at the time of booking.
Ready to book your next Alpine holiday? Call us on 023 9283 9310 or request a quote and we will find you the perfect ski holiday! Don't forget to sign up to our newsletter to get all the latest Alpine news and deals.