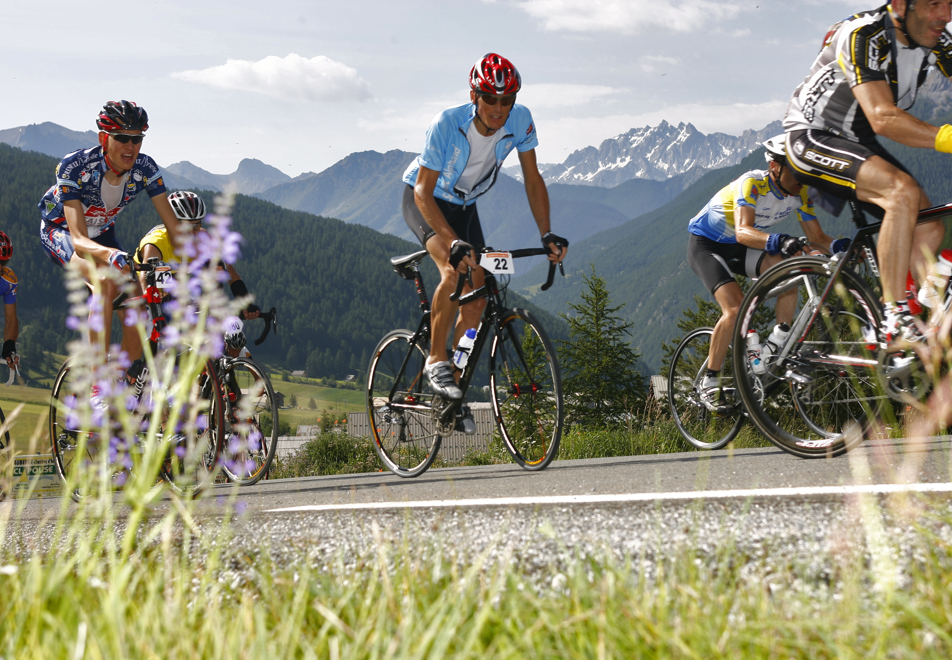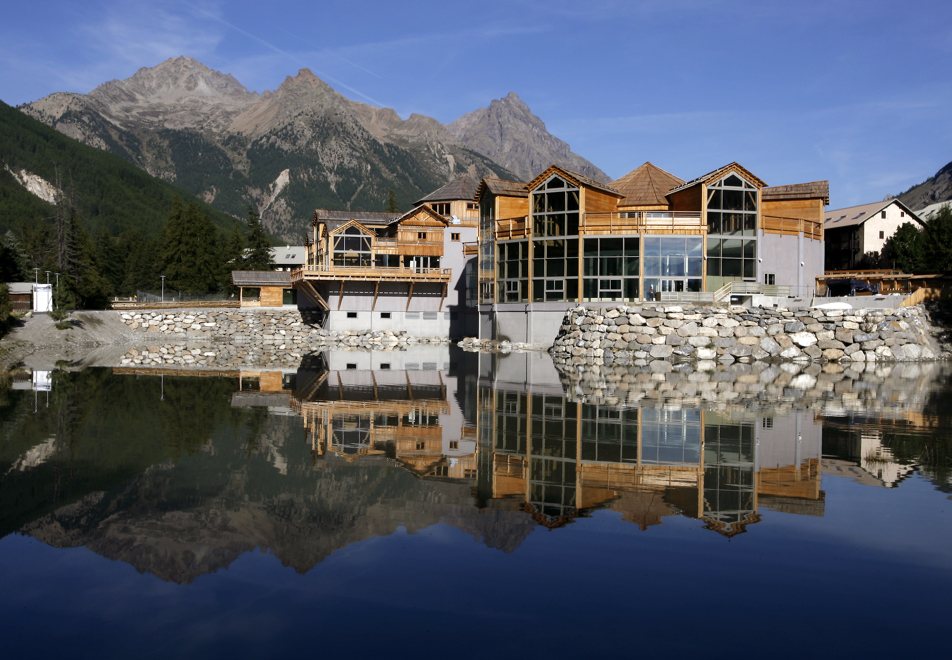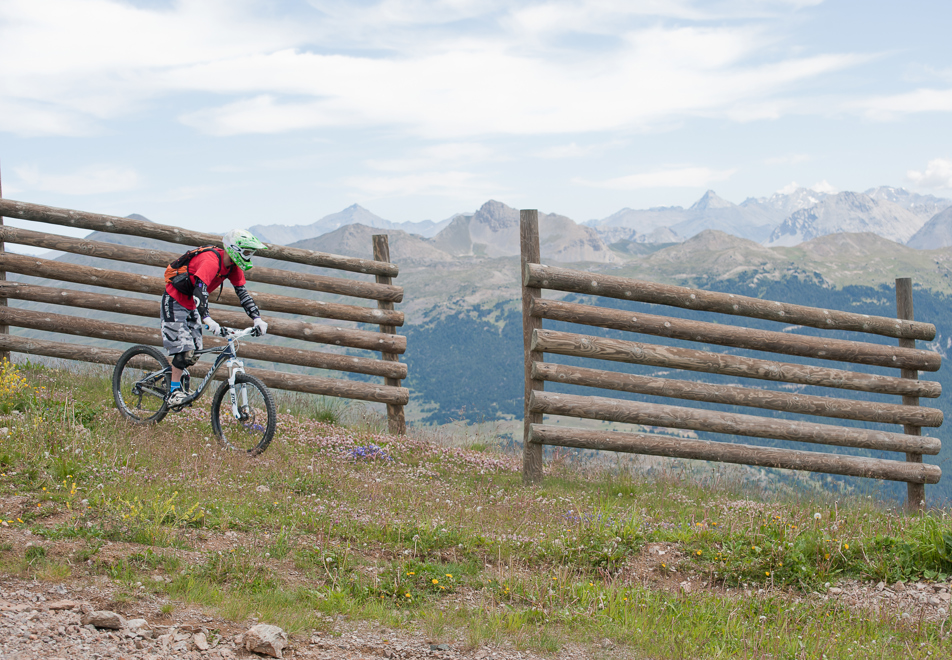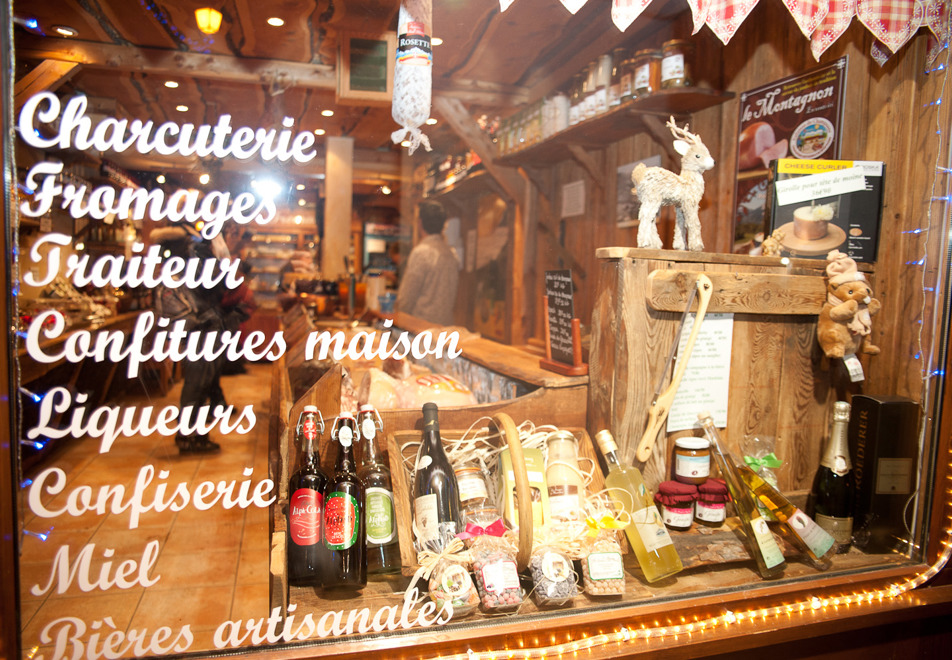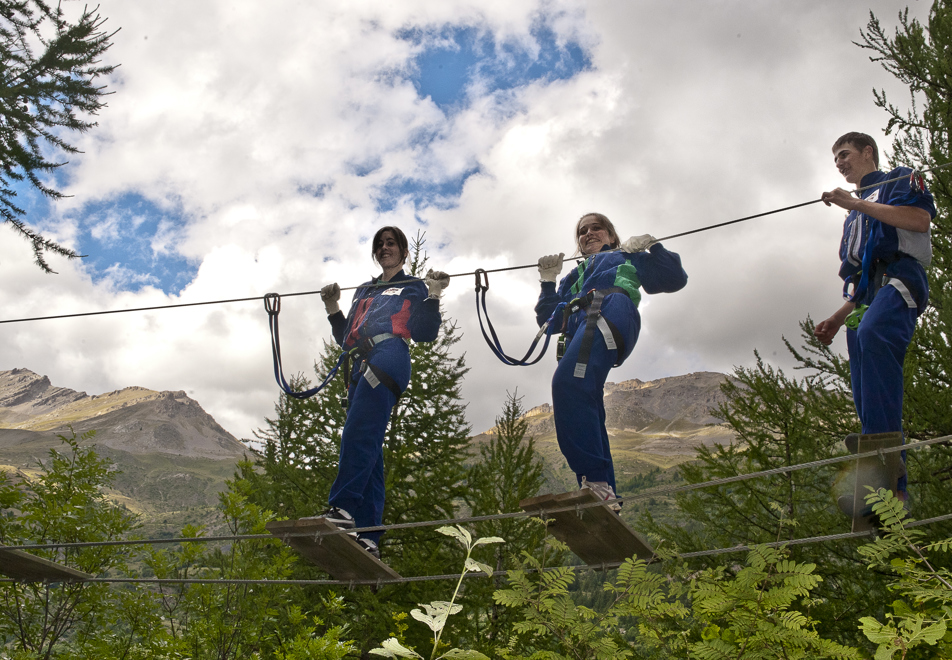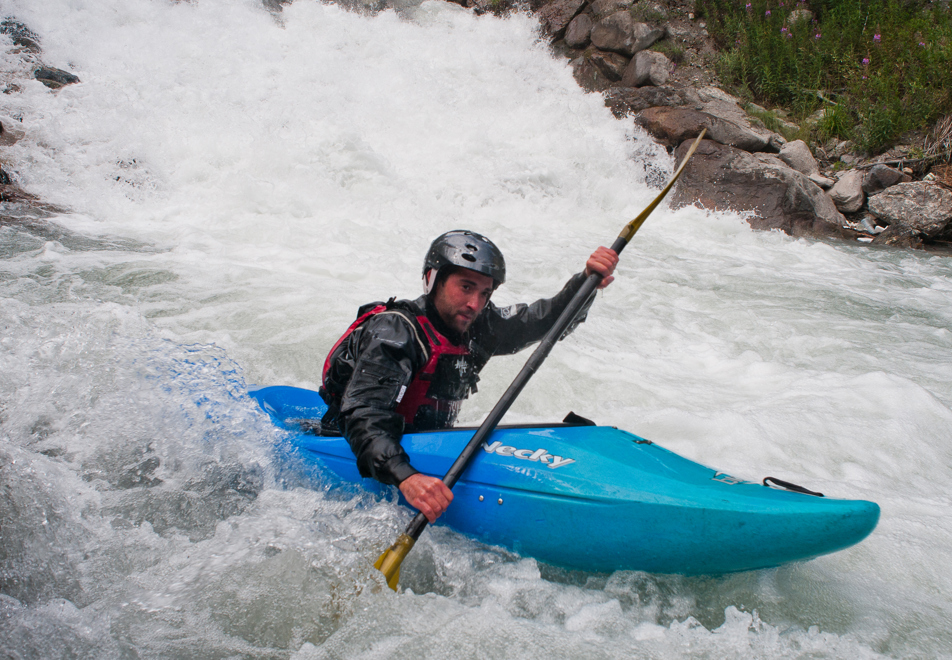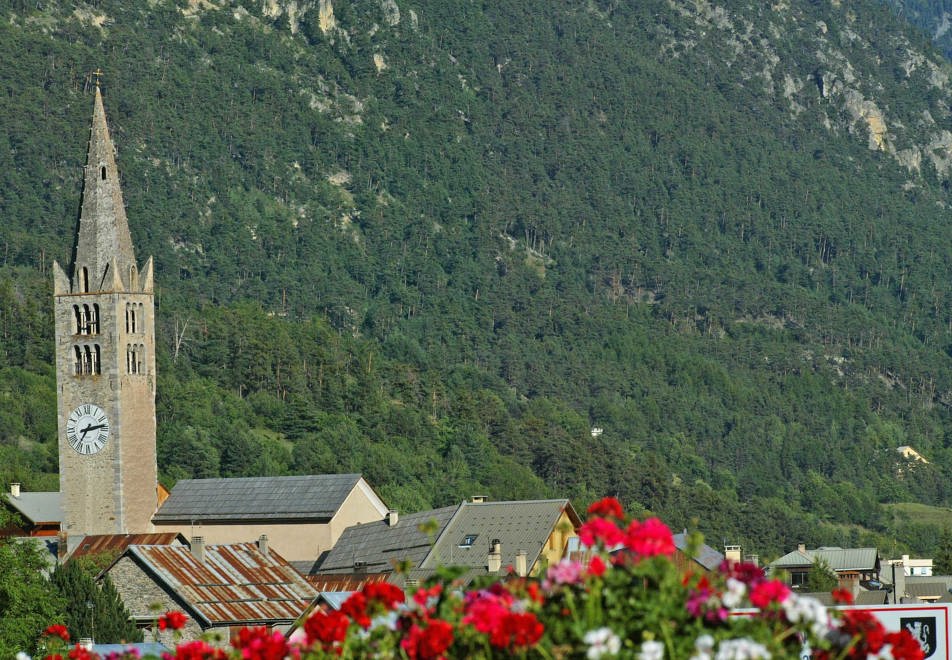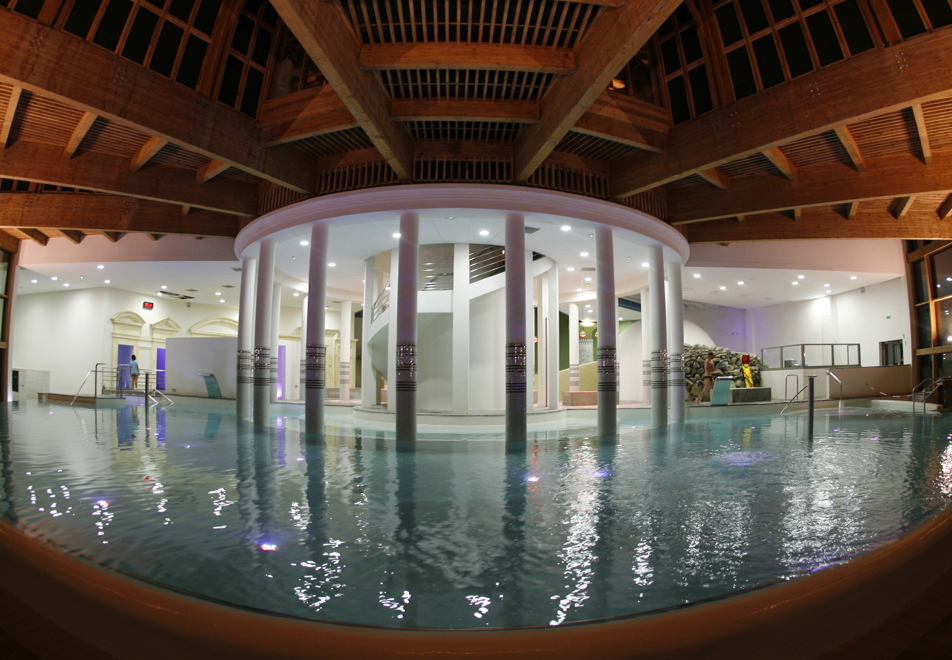 On the edge of the superb Ecrins National Park, Serre-Chevalier is made of 13 hamlets and villages located between the famous 'Lautaret' pass and Briançon, Europe's highest fortified town.
Despite being one of the most northern points of the Provence Cote d'Azur region the area benefits from a true Mediterranean Alpine climate with over 300 days of sunshine every year.
Simply enjoy the beautiful scenery with the majestic Ecrins peaks or try out one of the many activities available.
The villages of Chantemerle and Villeneuve at Serre Chevalier have all the shops and restaurants you will need during your holiday but in any case, the larger fortified town of Briançon is only a few miles away.
The area is opened to walkers, mountain bikers, paragliders and to anyone who enjoys a picnic or a meal in one of the numerous mountain restaurants...
Several of the celebrated 'Grandes Randonnées', or long-distance European footpaths, cross through, over and make their way around the Serre Chevalier valley. These include the Tour of the Haut Dauphiné and the famous Via Alpina. The Guisane valley is on the Route des Grandes Alpes, a road which starts at Lake Geneva and crosses 16 Alpine passes to finish 600km further south, in the town of Menton on the shores of the Mediterranean.
History has left Serre Chevalier with a rich heritage and it acts as a beacon for the cultural identity of the region. Among the visible signs of this identity are the guardian-like 15th-century clock towers built in the Lombard Romanesque style that appear in virtually all of the small villages in the valley.
Top summer activities to experience in Serre Chevalier
Please note Peak Retreats do not book any activities and most activities are payable. For more information about pricing and availability, please contact the Serre Chevalier Tourist Office on 0033 492 24 98 98 or visit contact@ot-serrechevalier.fr
White-water activities
Serre Chevalier is the paradise of rafting, kayaking, hydrospeed and canyoning in the French Alps. With its source at the Col du Lautaret, the Guisane follows the Serre Chevalier valley. The Guisane doesn't have any steep-sided gorges or raging torrents, and this makes it the ideal place for an introduction to mountain water sports or simply as a refreshing change. But beware: for all its placid and calm appeal, it is still an Alpine river and you will be surprised by how fast and strong it is as it reaches Briançon.
Serre Chevalier lift openings
5 lifts open in the valley in July and August:
Briançon: Prorel gondola (2 sections)
Chantemerle: Ratier gondola and Serre Chevalier cable-car
Monêtier: Bachas chairlift
Mountain biking in Serre Chevalier valley
The Guisane valley has a rich selection of mountain bike trails that climb up mountain paths through larch forests and descent the green fields of Alpine pastures, letting you explore all aspects of the mountain environment. There are plenty of marked paths for mountain bike enthusiasts in Serre Chevalier…
9 decent tracks
9 Enduro tracks
9 X-Country tracks
4 Fun Zones: discover MTB, Enduro Pedagogik, Rolling Zone
Bike park – Downhill: Serre Chevalier's bike park has 11 downhill pistes. They differ from country trails and are maintained daily by a team of professionals. Specific signs distinguish the downhill trails from country ones.
Reach the top of pistes thanks to lifts open daily in summer.
The Bike Park has got various wooden modules for experts
A Ludic park is at the bottom of lifts which is suitable for beginners 
BMX track, Dirt lines and pump track: courses for young people are proposed by professionals. Materials are available on site.
Downhill pistes:
1 easy trail - Green
5 intermediate trail – Blue
4 advanced trails – Red 
1 expert trail – Black
XC trails:
11 cross-country routes (181 kilometres) which belong to the Grand Briançonnais area where you can find 506km of marked trails
4 easy trail - Green
3 intermediate trail – Blue
4 advanced trails – Red 

The Briançonnais is recognized since 2008 by the French Federation of Cycling as a Mountain Bike spot.
 3 bike wash stations are available for free in the 3 villages Monetier, Villeneuve, Chantemerle.
BMX track:
An exceptional BMX track in the heart of the French Alps. Serre Chevalier hosted the European BMX Games in July 2010.
Via Ferrata - Grimp'in Forest
Via Ferrata: a bucolic frame for an easy route which will make you discover a panoramic sight of the park of Schappe (in the centre of Briançon), the ramparts of the old town, without forgetting Prorel.
This beautiful Via special Ferrata family, accessible to the youngest due to the equipment, will allow you safely to discover the activity.

Recommended walks in the valley
Lutins Trail – Chantemerle: take the family on the "Lutins" Trail and explore the mountain environment! This easy trail is fun and educational with information boards all the way along.
Top of Ratier gondola – Return trip – Length: 1,8 km – Time: 1h30
Crête des Lauzières – Monêtier: enjoy the spectacular mountain scenery, the dazzling colours of the larch trees on the "Crêtes des Lauzières" trail. With a little luck, you may spot deer, grouse or marmots. All along the path, information boards help you understand the landscape around you. From the top of the ridge, you have a beautiful view of the village of Monêtier and the whole of the Guisane valley. 
Top of Bachas chairlift – Return trip – Length: 2,2 km – Time: 1h30
Mountain Kart: blaze a new trail
4,4 km of descent & 500 vertical drops: enjoy a crazy ride down the mountain, fun for all the family, as fast or as slow as you like!
In July and August - an activity for users over 1m30. Access: Chantemerle (Ratier gondola & Combes chairlift. Kart & helmet provided. 2 levels: Les 3 Croix – 4,4 km (very easy) or Les Vallons – 3,6 km (easy).
Road biking
The Briançon region has an incredible choice of routes for road biking enthusiasts. You will discover a countryside full of contrasts, from small winding roads to great balcony routes and including some of the most famous climbs and descents in the world of cycling.
The Col du Galibier (2645m) is one of the most beautiful mountain passes in the Alps. You will have to dig deep to reach the top of this huge natural monument from the top of which you get superb views of the glaciers and summit of the Meije (3987m). Start at Col du Lautaret – Length 8.5km – Height gain 585m – Average incline 6.9% – Max. incline 12.1%.
The Col du d'Izoard (2361m) is one of the most famous road climbs. It starts in Briançon, climbs up by larch forests and arrives at the pass from where you get uninterrupted, panoramic views of the Briançon and Queyras regions. From here you can descend from the Col via the Casse Déserte, a 'moonscape' in the heart of the Alps. Northside – Length 20km – Height gain 1141m – Average incline 5.7% – Max. incline 8.5%.
The Col du Granon (2413m) was part of the Tour de France in 1986. From here you are afforded magnificent views over the Guisane valley, the Meije, the Barre des Ecrins (4102m) and the Pelvoux (3946m)… And after this beautiful climb up, you'll really appreciate the cycle down! Length 16.7km – Height gain 1200m – Average incline 7.2% – Max. incline 11%.
Lakes in Serre Chevalier
In Serre Chevalier, two lakes are available for bathing with beaches for children. These lakes are set in the valley and are easily accessible to everybody.
Completely redesigned biological lake in Saint Chaffrey - the park of Colombiers now covers four hectares and is environmentally friendly. 
2400m2 biological lake with a supervised beach in La Salle des Alpes.
Covered ice rink in nearby Briancon
A covered and air-conditioned ice rink, in the Olympic dimensions (60x30m). Open all year round.
Thermal spa in Monetier Les Bains
Over 4500m2 spa consisting of:
Grands Bain zone: the outside pool, open all year round, covers over 300m2 and is equipped with a wide variety of water features and effects: fountain jets, river chute, relaxation zones and bubble banket.
The indoor pool: over 300m2 and is fed by naturally heated hot water with a Jacuzzi, water-massage course, bubble beds, underwater shower columns, micro-bubble zones and spouts. Around the indoor pool, there are 3 traditional Roman bath features (frigidarium, tepidarium, caldarium), steam room, musical grotto, steam/fog makers….
Romano-Irlandais (Romano-Irish) zone: exclusive zone reserved for those over 18, with saunas, steam rooms, outside pool, a range of private shower facilities, terrace-solarium with hot tub and waterfall.
Health & Beauty Institute': the 'Health & Beauty Institute' offers you a range of made-to-measure and 1 to 5-day treatment programmes: hydrotherapy care using natural mineral water (water-massage baths, jet showers…), face and body treatments, luxurious scrubs, wraps and toning treatments.
Grimp'in Forest adventure park in nearby Briancon
A leisure centre for the whole family. Picnic tables are at your disposal and a BBQ to enjoy the park. An adventure course with more than 100 games. 
Segway
Accessible to everyone over the age of 14, supervised by a Segway certified instructor. Guided hikes on the trails and tracks of the valley of Guisane. Learn how to ride a Segway on all types of terrain. Free initiation.
Paragliding
Baptisms of two-seater Paragliding and individual or collective education.
Beginning in confirmed.
Bowling
Bar - Snacking - south-facing terrace - Luc Alphand piste
4 bowling lanes
TV-free Wifi
Ice rink
A covered and air-conditioned ice rink, in the Olympic dimensions (60x30m), for your sports or playful practices. Only, in the family or between friends. Here we slide all year-long winter as summer.
Restaurants and bars in Serre Chevalier valley
In Serre Chevalier Valley you can find a lot of restaurants, pubs and cafes. You can taste typical dishes of the mountains, gastronomical cooking or order a pizza. There is a vast choice and you can visit restaurants along the valley in each village.
Altitude restaurants
BRIANCON: Chalet de Serre Blanc – Le Chalet de Pra Long
CHANTEMERLE: Le Café Soleil – Le Chalet Hôtel – Le Relais de Ratier – Le White
VILLENEUVE: Le Bercail – Le Pi Maï – L'Echaillon
MONETIER: Le Flocon – Le Peyra Juana
Serre Chevalier amenities
Serre Chevalier has lots of shops and amenities for your holiday including mini markets, bakers, butchers, sports shops, tabac, post office, doctors, pharmacy.
Accessing Serre Chevalier
By Road (self drive options pre-bookable with Peak Retreats): 
Driving distance from Calais to Serre Chevalier 613 miles (9hrs50)
Take A36 through Reims, Dijon A6 Maçon, Lyon then A432?A48 to Grenoble. Take N91 then follow signs for Serre-Chevalier.
By Rail (pre-bookable with Peak Retreats): 
Briancon railway station is 6 km from the resort.
From Paris:
Direct night train to Briançon, Daytime: via Valence or Grenoble
Oulx Direct TGV (high-speed train) - 4.30 hours (35km from Briançon)
From Lyon or Grenoble:
Direct trains to Briançon from Grenoble or Lyon
Direct trains to Oulx from Lyon and Chambery
Bus connections with TGV Paris-Grenoble
By Plane (not pre-bookable):
Turin Airport (Italy) is 125km from Serre Che (1 ½ hours)
www.aeroportoditorino.it
Grenoble Airport is 154km from Serre Che (2 ¼ hours)
ww.grenoble-airport.com
Chambery is 174km from Serre Chevalier (2 ¼ hours)
www.chambery-airport.com
Lyon-St Exupéry is 251km from Serre Chevalier (2 ¾ hours)
Connection by bus from Saint Exupéry airport or Grenoble railway station –
www.vfd.fr  
www.lyonairport.com
Geneva Airport is 295km from Serre Chevalier (3 ¼ hours)
www.gva.ch/en
Marseille is 300km from Serre Chevalier.
Serre Chevalier Airport Transfer or Car Hire (pre-bookable with Peak Retreats):
Call our reservations team for details on 0844 576 0170 or email reservations@peakretreats.co.uk for a quote and availability