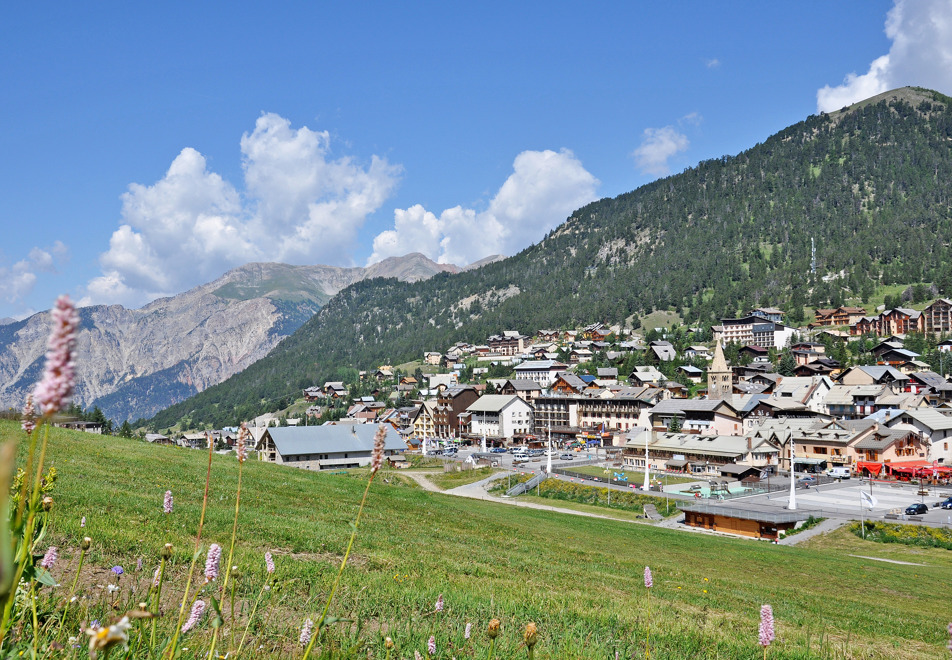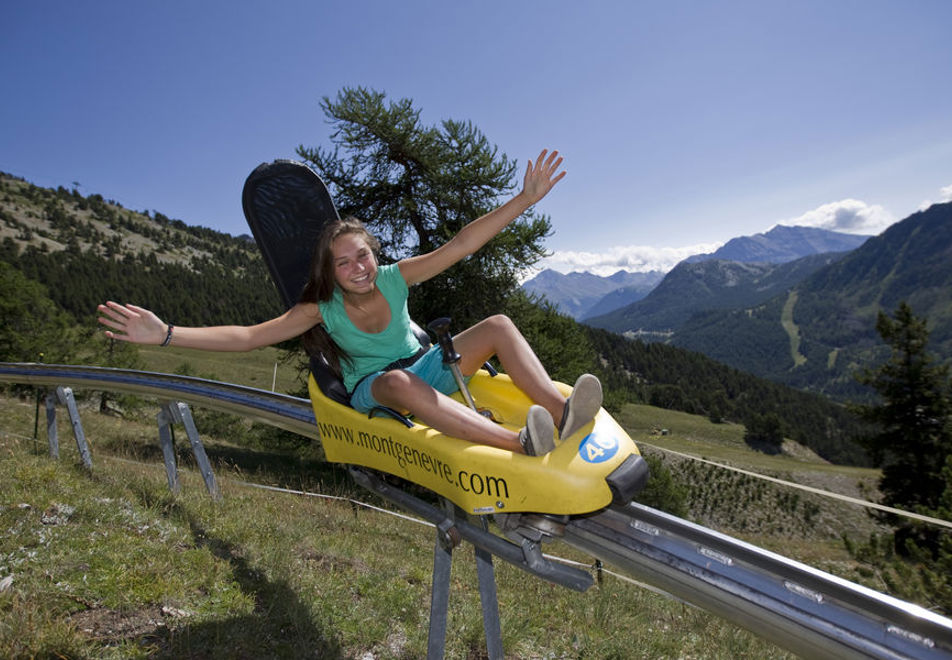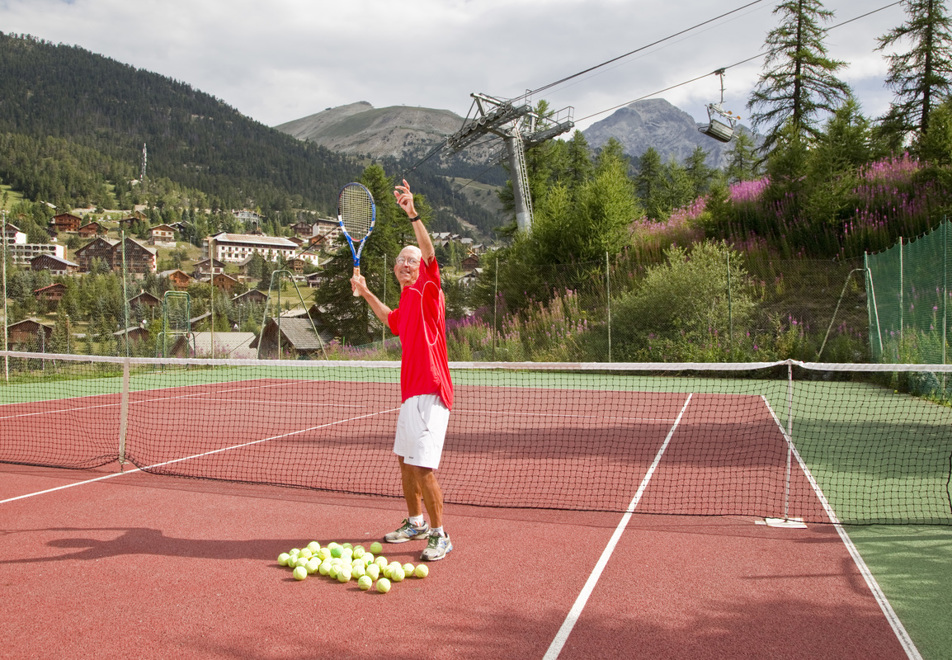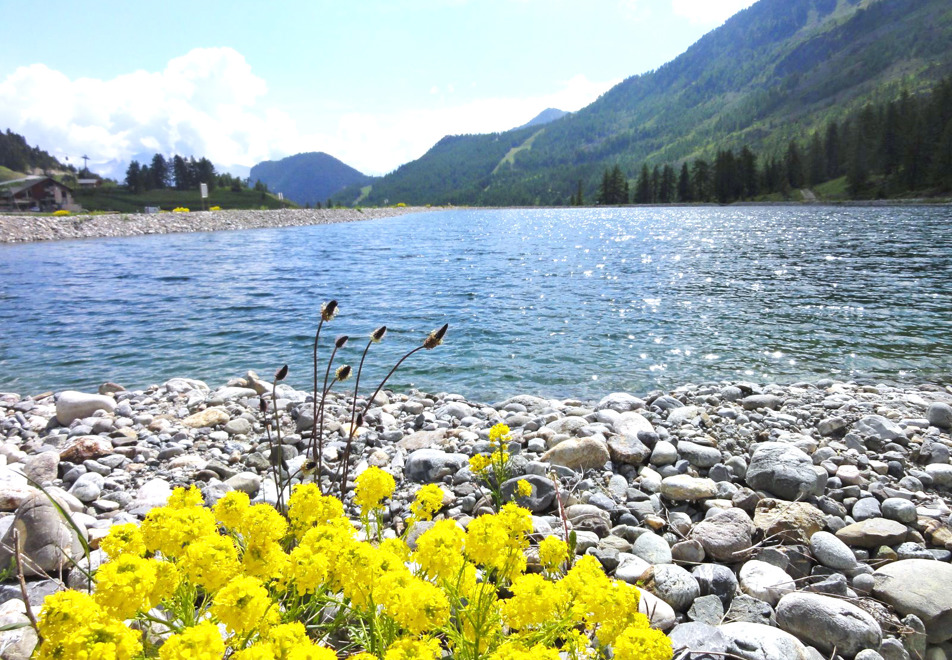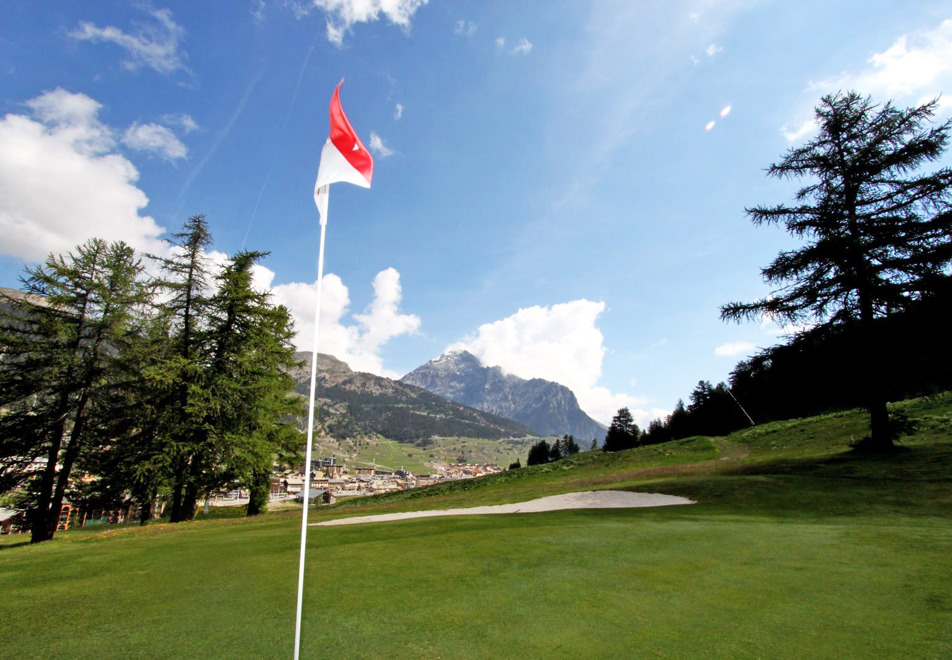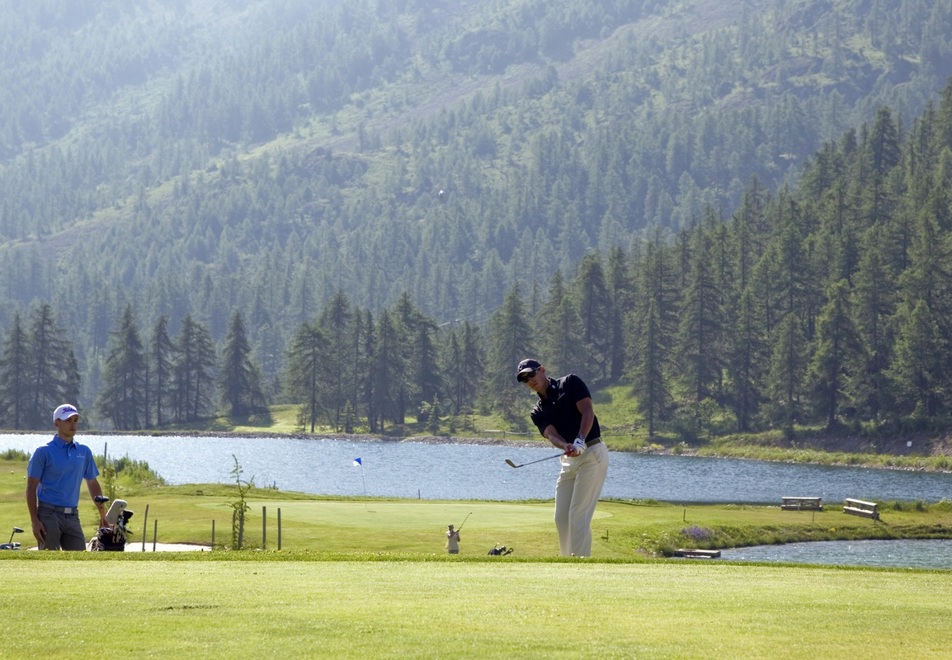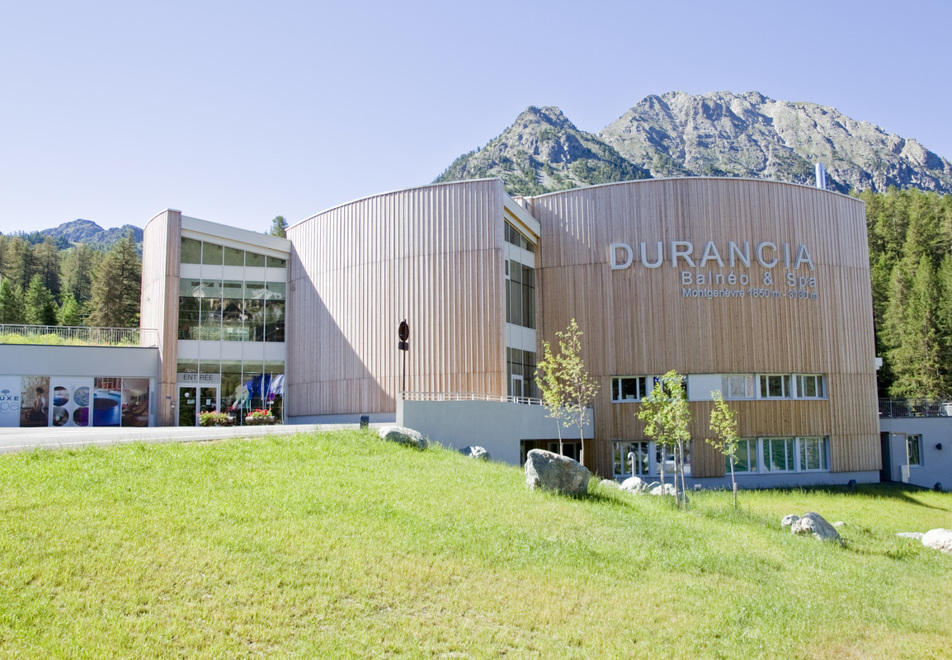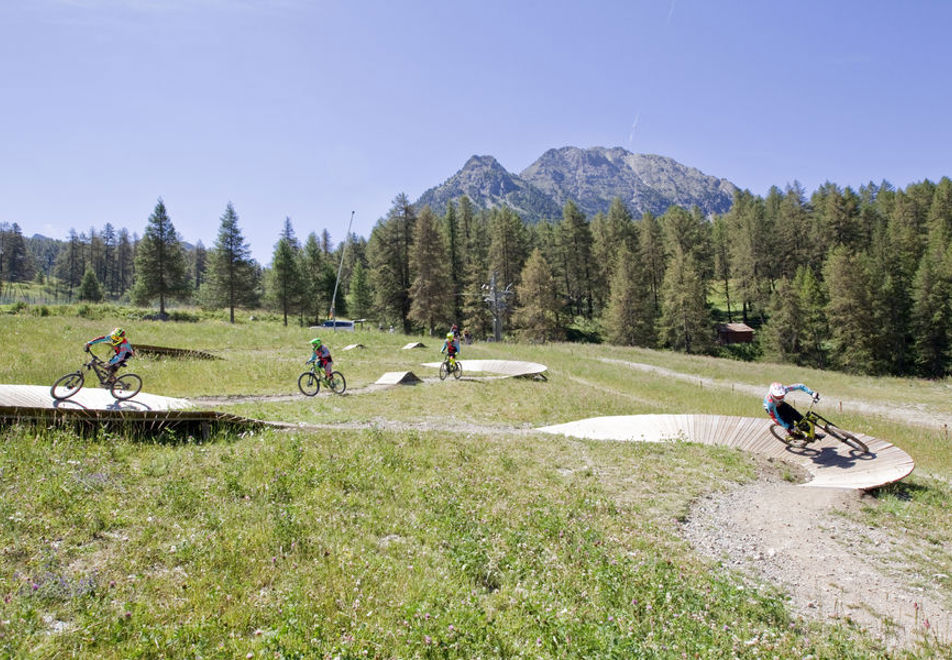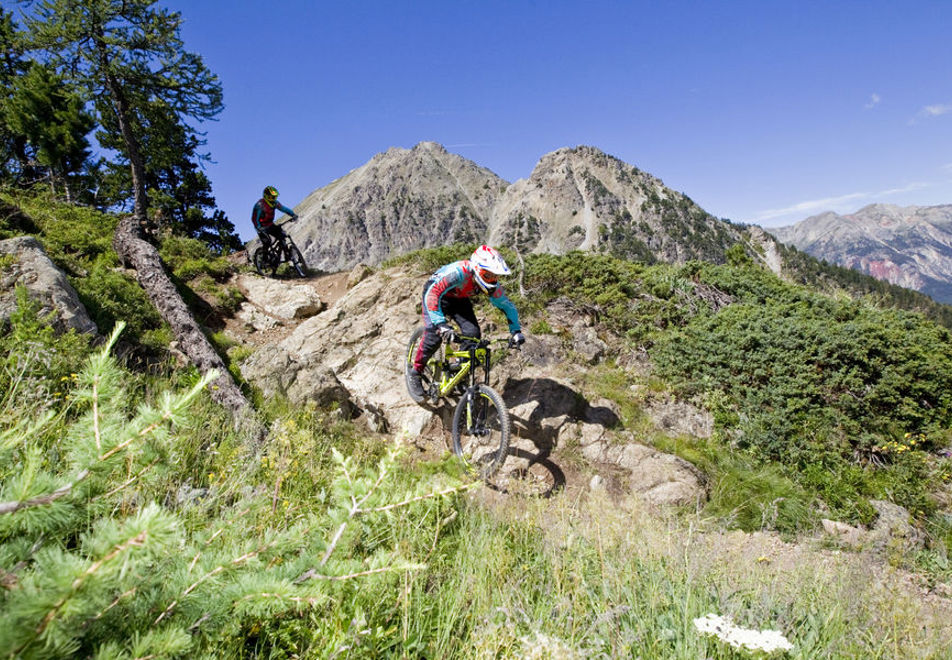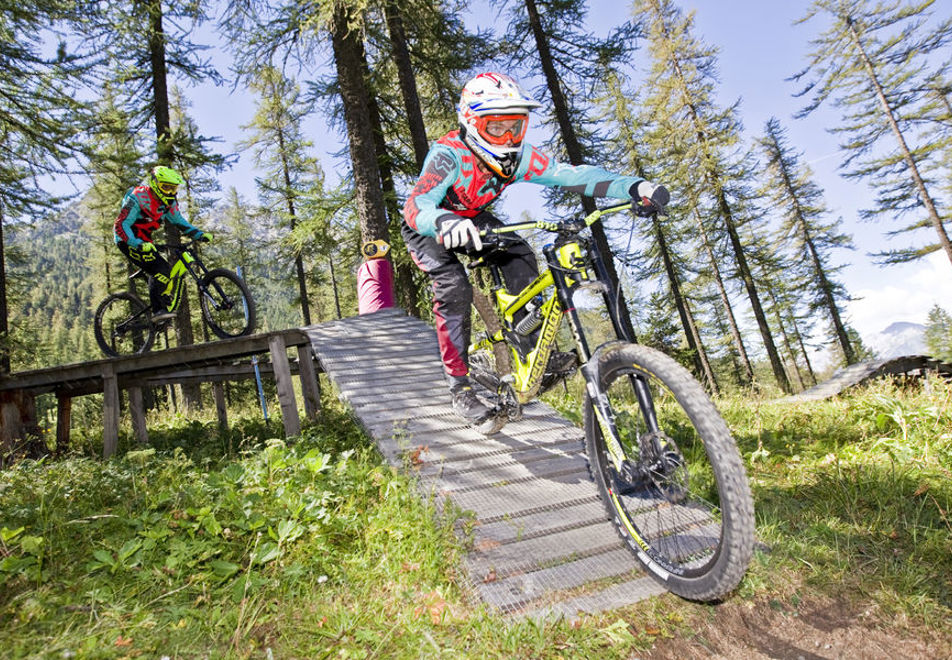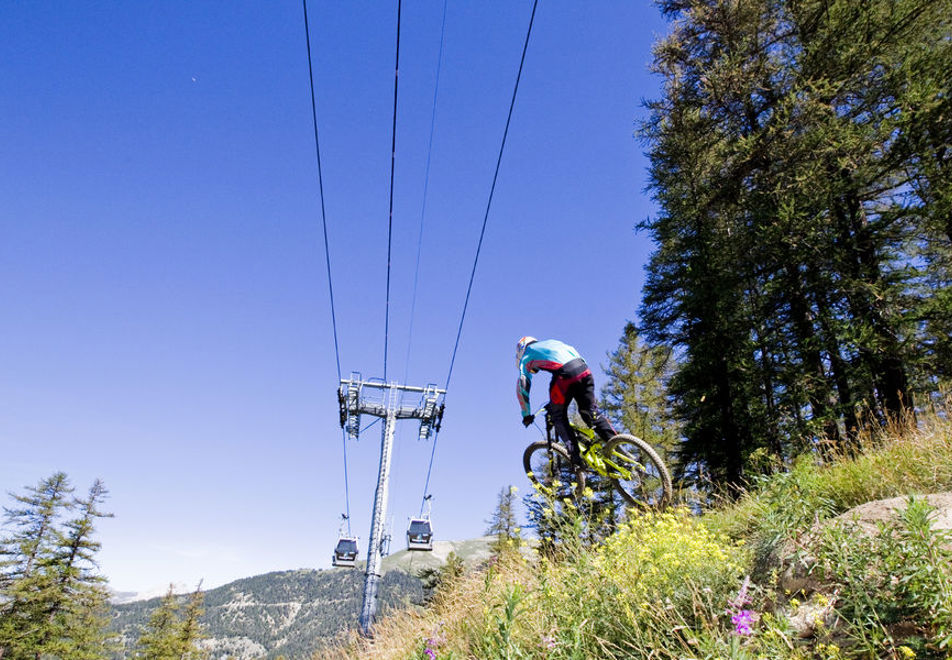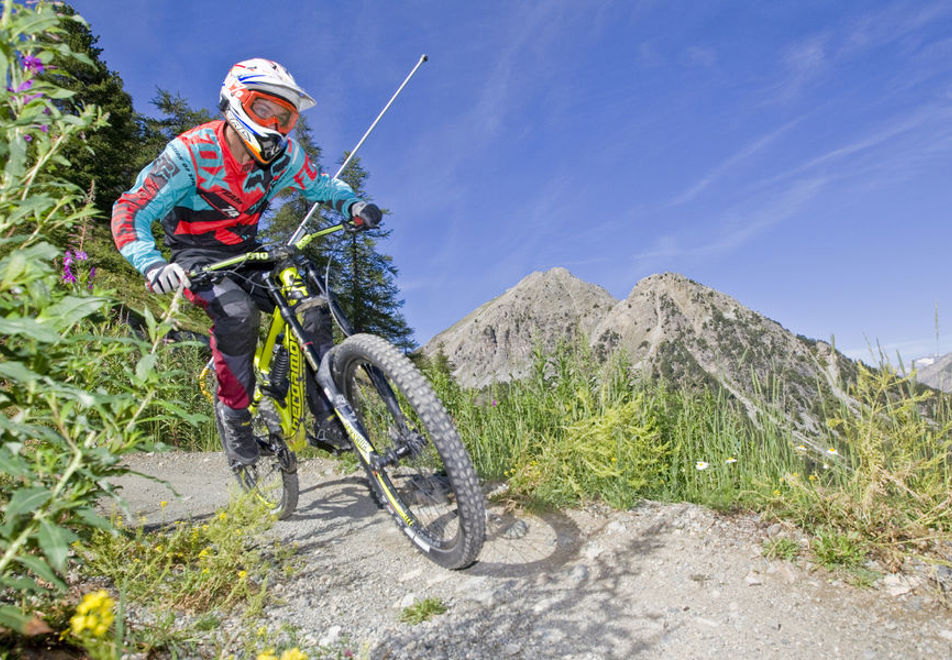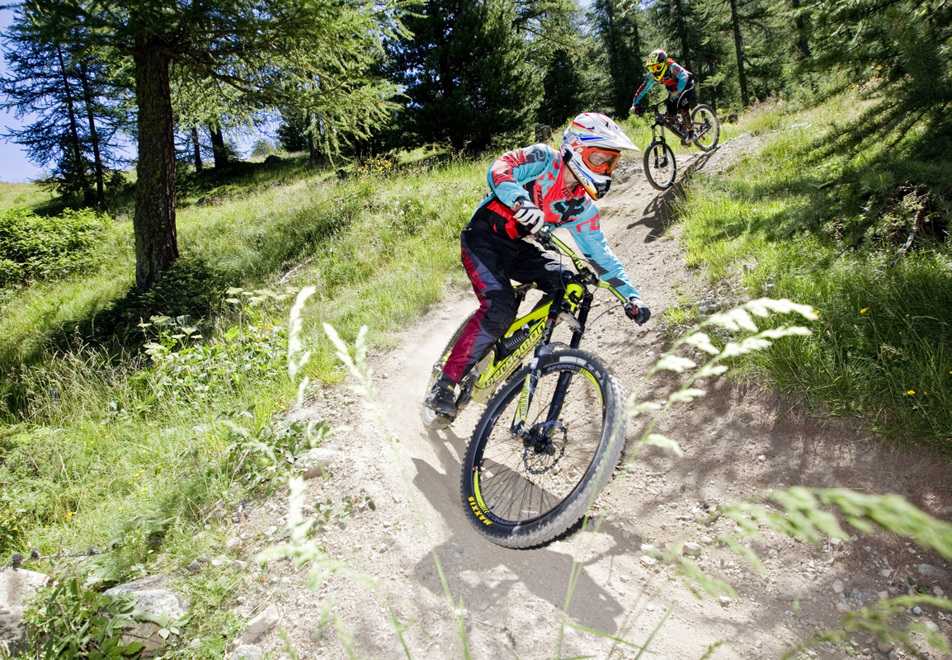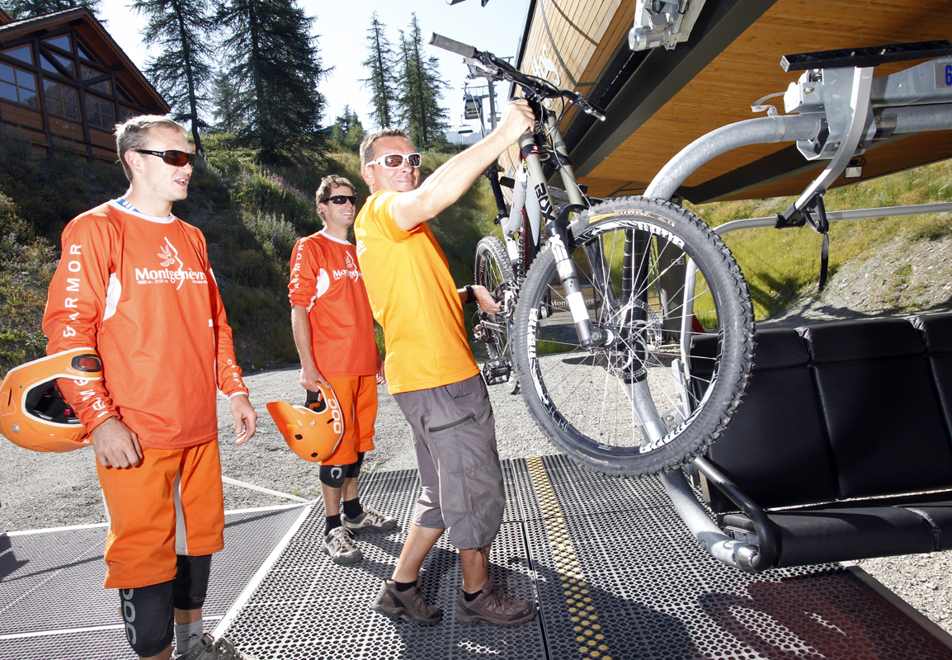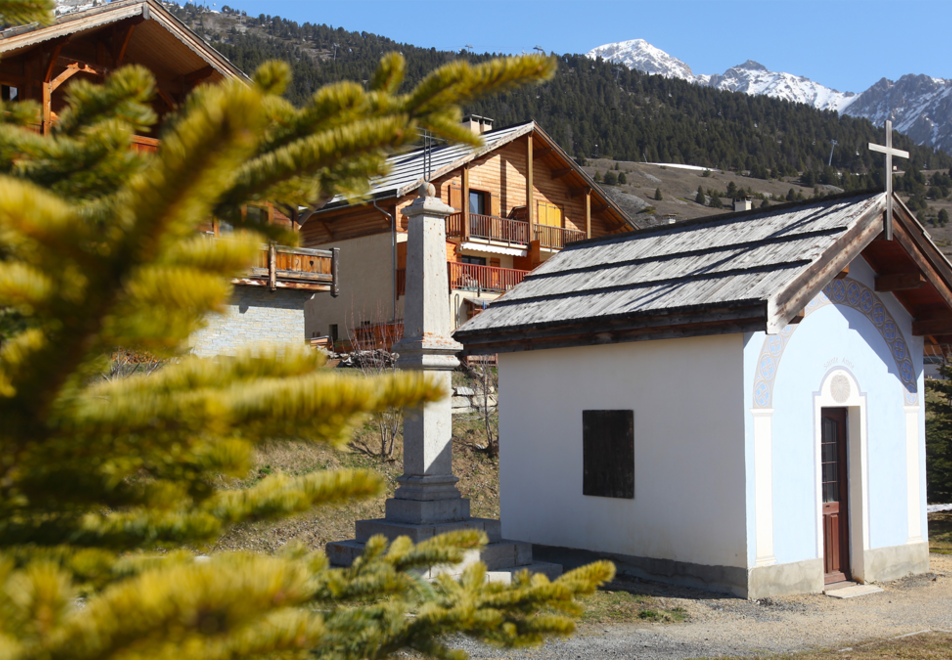 As a result of its very special location, Montgenèvre lies at the heart of an impressive heritage of military architecture on the Franco-Italian border.
Montgenevre has a lovely friendly atmosphere, ideal for families. Being on the Franco-Italian border, there is a vast variety of foods on offer including some excellent pizzerias. You can easily walk into Claviere, just over the Italian border, and sample the delicacies there.
As you walk along looking for a restaurant or shop in Montgenevre, remember that as you walk down the Rue de l'Eglise, you are actually on the Via Domitia, surveyed and created in 120BC on the orders of the Roman General Domitius Ahenobarbus.
Turin is only about 100 kilometres (63 miles) from Montgenèvre. Turin is Italy's original capital, it became the country's industrial capital before hosting the Winter Olympics in 2006. It is now the uncontested Italian capital.
Interested in buying an apartment in Montgenevre? See our Buying in the Alps section
Top summer activities to experience in Montgenevre
Please note Peak Retreats do not book any activities and most activities are payable. For more information about pricing and availability, please contact the Montgenevre Tourist Office on 0033 492 21 52 52 or visit www.mongenevre.com
Durancia Wellness & Spa Center
At the end of 2014, Durancia, the Alpine spa and leisure pool complex, opened in the heart of the village of Montgenèvre. NUXE Spa offers treatments specially designed for the Durancia clientele and you can also try the new Fitness area! A destination to enjoy with family or friends, from babies and up…
Fresh or saltwater, from 32 to 34°C, relaxing or invigorating, out in the sun or in your own private bubble for 2 hours, 3 hours or the whole day… A highly recommended trip!
The Leisure pool, consisting of bubble beds, jets, whirlpool, lazy river, two swimming lanes, 190 m²:
Lagoon for children
Saltwater pool
Scented pool
Hammam
Sauna
Shorts and Bermudas are not allowed.
For one person or two, body treatments, facial or skincare, a wide range of treatments have been designed for you, only by NUXE Spa in Montgenevre.
Montgenevre bike park
The Montgenèvre Bike Park extends over an area of 2760m to 1860m altitude and includes 8 permanent downhill runs, 3 play areas and 2 free-ride spaces. There are 15 routes including 4 enduros and 1 downhill.
There's also an introductory area for beginners, a pump track and a big air bag!
From the top of the Chalmettes gondola (2200m): 7 tracks of different levels (green, blue, red and black) and 2 fun areas: modules of crossing or initiation, including rockers, roller-coaster, bridges, step- ups and road-gaps.
Montgenevre Golf course
It is the highest golf of the Hautes-Alpes, nestled at 1850m above sea level. This 18-hole cross-border trail takes you on a high mountain, conquering steep fairways that are often very technical. In partnership with the Italian joint golf Claviere, you have the unique opportunity to play an 18-hole crossing the border (hole 7 on the way out and 16 on the way back) throughout the season (late May to late September). 
Water activities on the lake
Open from the beginning of July to the end of August. Activities: trampoline, canoeing, boats for children, pedalo, playground, beach volley and many entertainments.
Rafting
With 10 years of experience in white waters, Marc and Cyril, with a state-registered diploma, bring you through the Hautes-Alpes rivers. From beginners to experienced, with your family or your friends. From 7yrs old.
http://www.objectif-raft.com/
Luge Monty Express 
Longest sled on rail in France! Guaranteed sensations for young and old: from 1m25 you can ride your own sled! The little ones will be able to ride with their parent. The sledge, fixed on a monorail, goes down 1400m of descent, on 300m of unevenness. It can reach the maximum speed of 60 km/h. It is accessible via the Chalvet gondola (behind the Office de Tourism).
Restaurants and bars in Montgenevre
There are various restaurants and a few bars open in the summer months including some excellent Pizzerias.
Montgenevre amenities
Sport shops, 3 bakeries, tabac, beauty salon, post office, farm produce, grocers, doctor, pharmacist, physiotherapist, minimarkets (Sherpa, Spar).
Accessing Montgenevre
By Road (self drive options pre-bookable with Peak Retreats): 
Distance from Calais to Montgenevre: 611 miles. Montgenevre is between 9 and 11 hours from Calais and is motorway all the way except for the last 30 minutes. Montgenevre is situated only 30 minutes from the A32 autoroute.
By Rail (pre-bookable with Peak Retreats): 
Train station (SNCF) in Briançon (12 km)
Paris / Briançon regular trains, direct night train
TGV (Fast train) Paris / Grenoble
Train station Oulx in Italy (20)km
Paris / Oulx: direct trains TGV (Fast train) Paris/Oulx in 4 h 30.
By Plane (not pre-bookable):
Turin Airport is 107km from Montgenevre (1 ¼ hours)
www.aeroportoditorino.it
Chambery is 155km from Montgenevre (1 ½ hours)
www.chambery-airport.com
Grenoble-Isère Airport is 222km from Montgenevre (2 hours)
www.grenoble-airport.com
Geneva Airport is 236km (2 ½ hours away)
www.gva.ch/en 
Lyon Airport is 233km from Montgenevre (2 ½ hours)
www.lyonairport.com
Marseille – Montgenevre (270km). Bus service (www.navettesblanches.com)
Montgenevre Airport Transfer or Car Hire (pre-bookable with Peak Retreats):
Call our reservations team for details on 0844 576 0170 or email reservations@peakretreats.co.uk for a quote and availability.