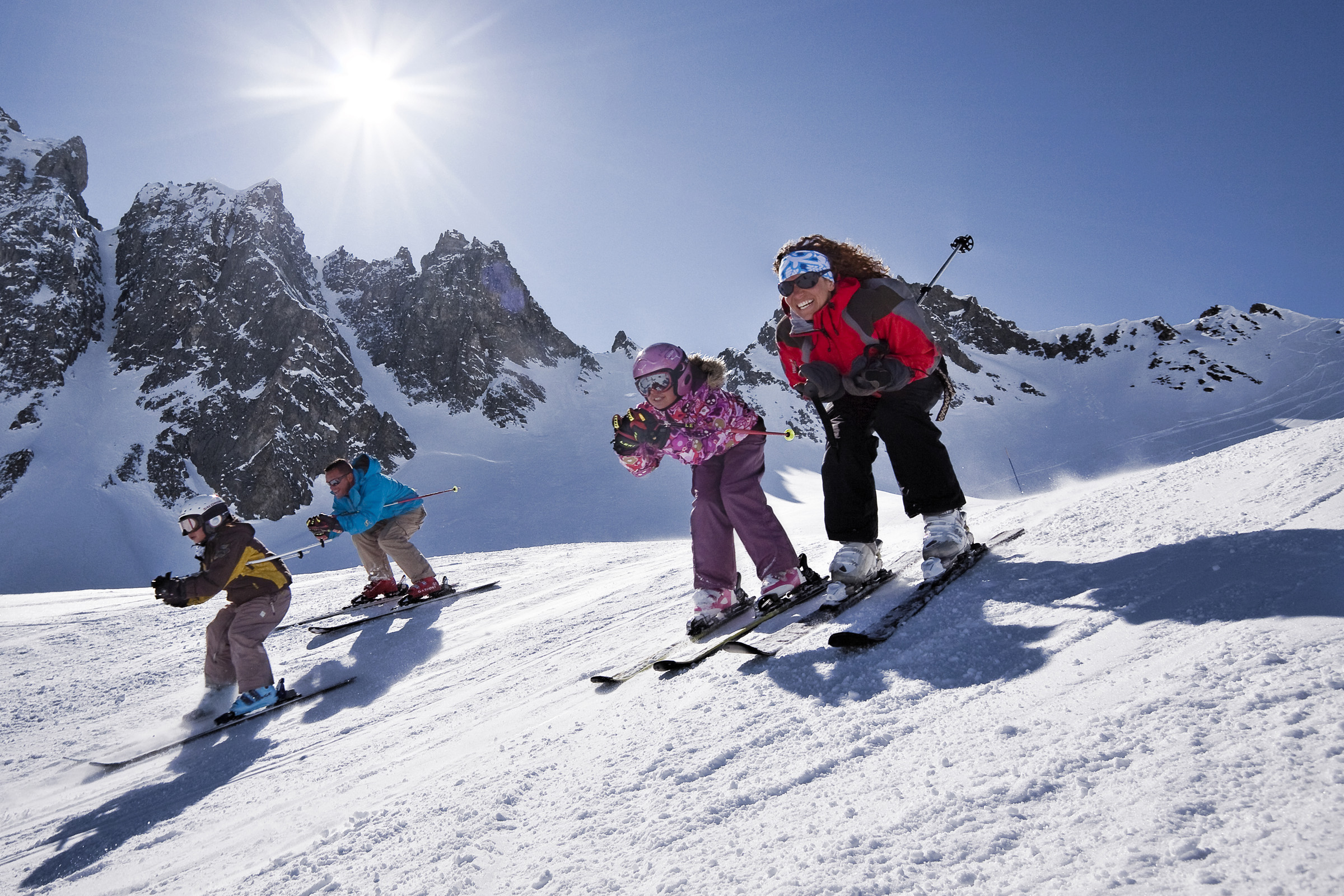 Thursday, 17, February, 2022

Skiing in late March and April is brilliant because you'll often enjoy some of the most fun snow conditions of the ski season. We certainly did during our ski trip to Tignes les Brevieres (and we had the goggle tans to prove it!). Here are ten reasons we think you too would love skiing at Easter time…
1. The Weather
One word. Suncream.
March and April skiing offers beautiful weather conditions. We're talking blue skies and sunshine. You won't need layers, which is sure to keep the littlest of skiers comfortable. If you're a beginner or a first-time skier, the weather really helps to make those first ski experiences good ones. Chairlift rides are the ideal time to enjoy the warm spring sunshine.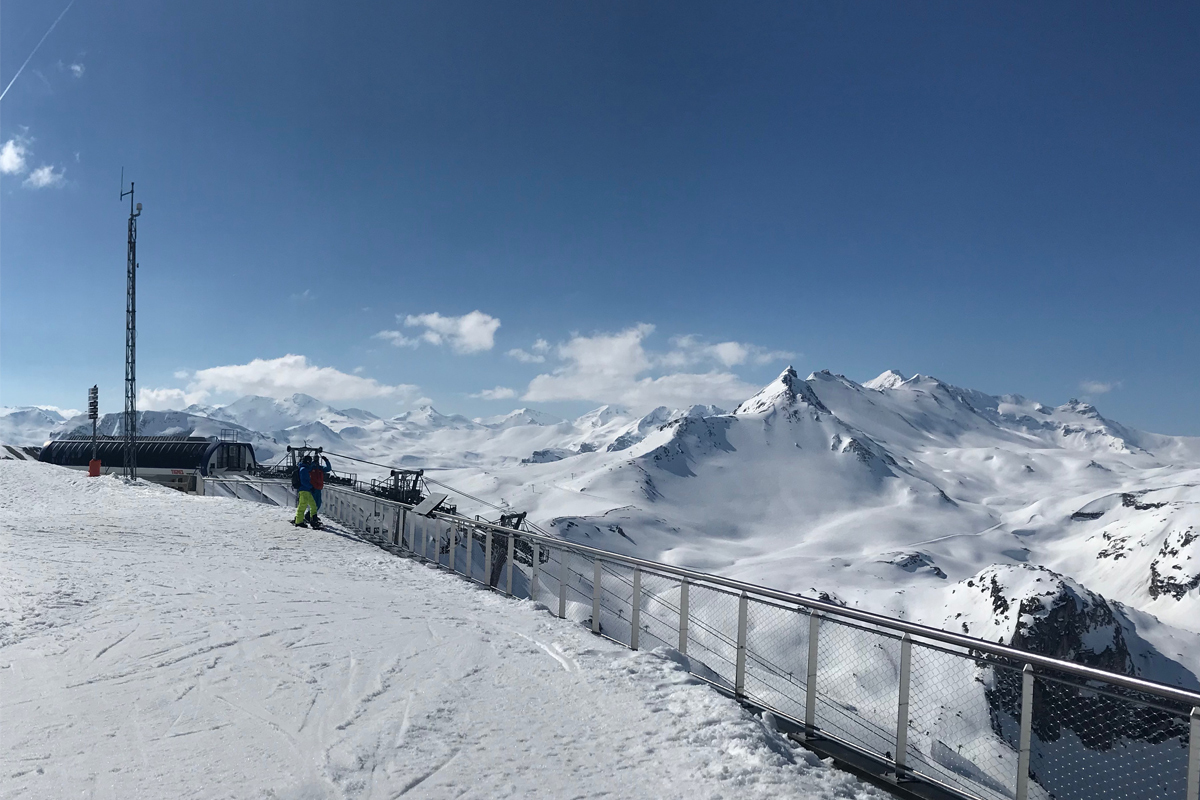 2. The Views
Related to the weather conditions, but deserves its own entry in our top reasons to ski in spring! When there's great visibility the views across the Alps are simply stunning. Breath-taking. Pack a camera in that backpack or at least make sure your smartphone is fully charged!
3. Marmots
Alpine marmots can live anywhere between 800 and 3,200 metres altitude and spend up to nine months of the year in hibernation. So, you can imagine how wonderful it is to be skiing along a fun blue run between Tignes les Brevieres and Val d'Isere and hearing the call of a waking marmot and then, to your surprise, watch mama and baby marmots emerge from their slumber. Yes that happened. No, we didn't get a photo. Sob.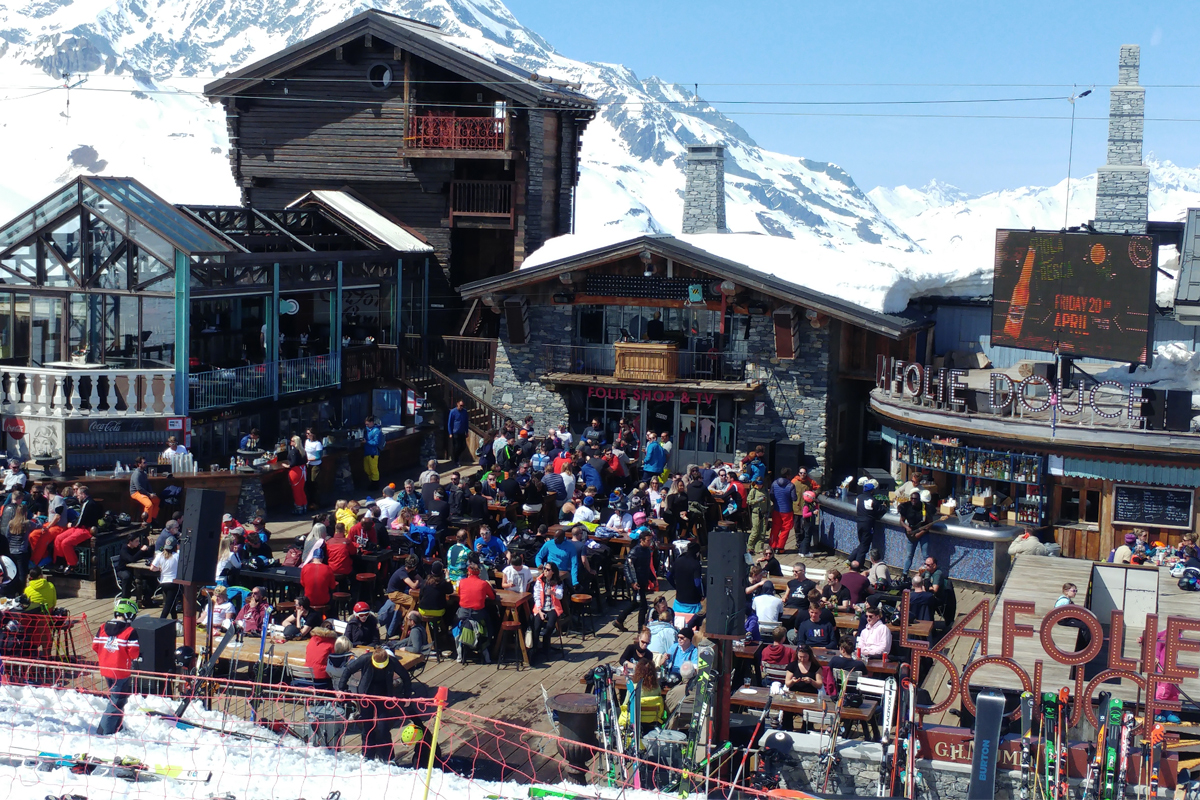 4. The Best Après Ski
March and April skiing is the best time to enjoy Après Ski – there's sunny terraces, cold beer, sunshine on your face…. and dancing on the tables if that's your thing! We love to sit in the sunshine and soak it all in.
5. Longer Daylight Hours
The extra daylight has lots of positives - lifts typically stay open later, so you can have time to get some extra runs in, enjoy those views or experience other outdoor activities. We skied from Tignes les Brevieres to Val d'Isere, taking the long route, stopped for lots of photos, rerun the fun runs, had a picnic lunch and made it home with plenty of time to spare for Après Ski on the terrace!
6. Ski How You Like It
You'll get a range of snow conditions during this period. Enjoy skiing bumps? You'll find them. Prefer groomers? No problem; firm in the morning and softer by the afternoon. Like it crisp and hard? Morning skiing for you … or go high altitude.
7. Easy Access
If you're driving to the Alps, you're unlikely to have to worry about snow chaos in March and April. The roads are generally quieter too, and those views!
8. No Queues
After the Easter Holidays resorts start quietening down. This is fab news for us spring skiers. We get all the aforementioned benefits without the need to queue! Even the popular Grande Motte funicular up to the Grand Motte Glacier had loads of spare capacity mid-April.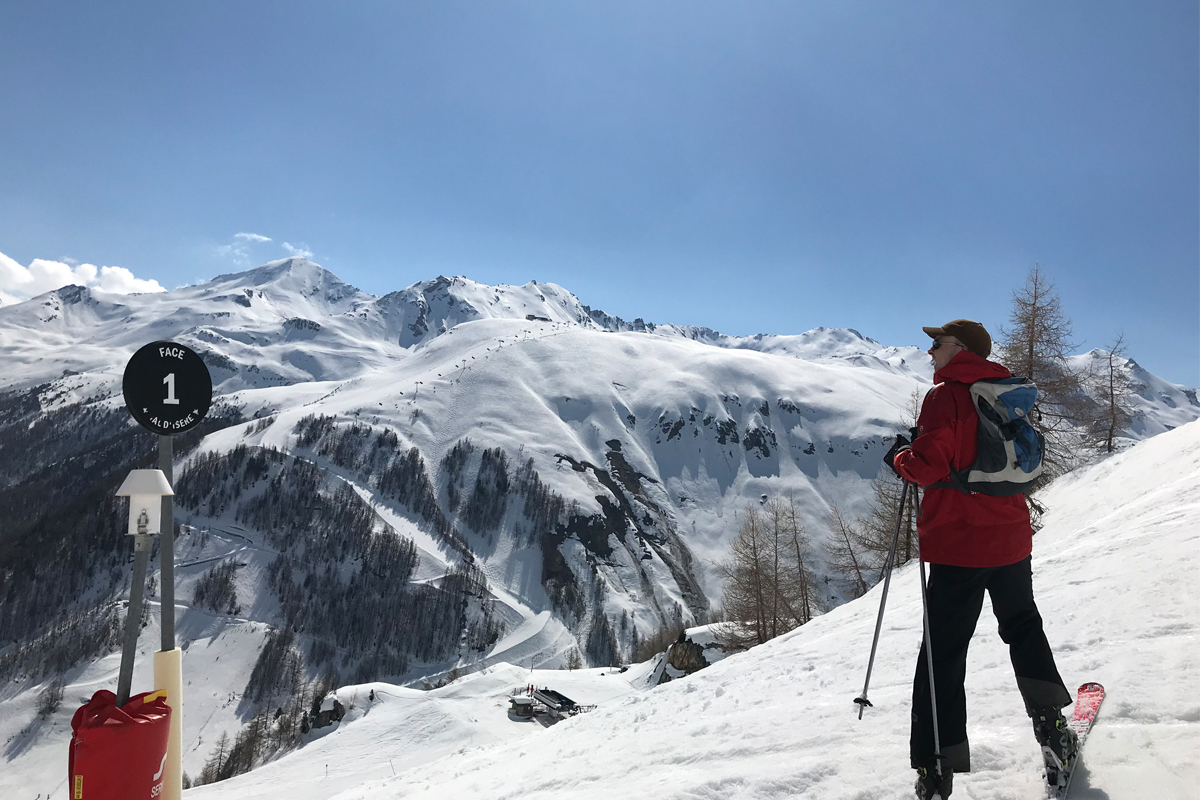 9. Late Season Deals
Outside the peak times, like February half-term, there are some fabulous deals to be had and, if you're driving, we'll give you a free upgrade to FlexiPlus on the Eurotunnel, except at some school holiday weeks!  Find all the latest deals on our special offers page and sign up to our newsletter to get a weekly update of snow news and fab offers!
10. The Vibe
It's kind of hard to write about a vibe. Think happy people, doing what they love in the sunshine. That is everything.
We based ourselves in Tignes Les Brevieres. This village is an unexpected treat with a gorgeous feel, traditional church and easy access to the slopes. The all-inclusive MMV hotel has Kid's Clubs and they can take children to ski school in the morning if needed, allowing parents a bit more time to get ready. The buffet style meals have something to keep even the fussiest eaters happy and plenty of tasty options for more adventurous palates.  We were also impressed by the supremely comfortable and spacious apartments at the Santa Terra in the village. The indoor pool had a stunning waterfall feature, and we could have sat and soaked up the views from the balconies all day. We'll be back!