Wednesday, 27, December, 2017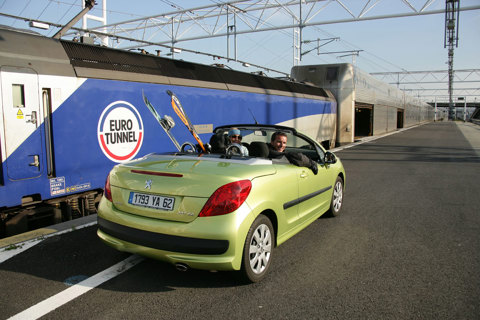 Why use Eurotunnel?
Eurotunnel has been running since 1994. It "is used by 2.6 million cars and 21 million people every year" (Eurotunnel Group, 2016). Why? At 35 minutes it's the fastest way of crossing the channel! Plus…
Regular departures: Up

 

for

 

4 an hour
Motorway to motorway access
1 ticket covers 1 car and up to 9 passengers
No baggage restrictions or fuel supplements
As of May 2018 the new Eurotunnel FlexiPlus lounges, accessible to all vehicles including those with higher 4x4s and those with ski racks, are open on both the UK and French side of the tunnel!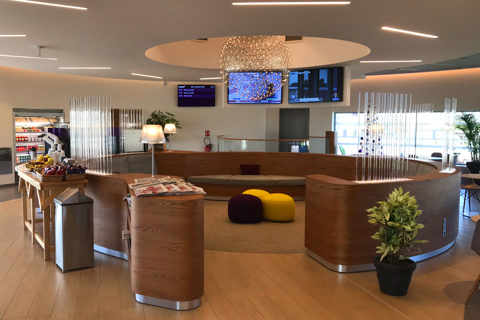 What is Eurotunnel FlexiPlus?
FlexiPlus Eurotunnel tickets provide priority boarding, flexible travel times and use of the exclusive FlexiPlus lounges. FlexiPlus lounges have complimentary refreshments, newspapers and WiFi (a perfect place to get some snacks for the drive in France!)
When you book both a ski holiday and Eurotunnel ticket with us you can opt for a free FlexiPlus upgrade* and get all the benefits of the premium service for the same price as a standard ticket!
* Supplement may be payable at selected dates - find out more.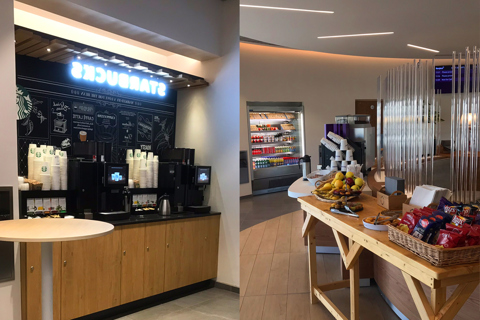 5 Benefits of the Eurotunnel FlexiPlus
Driving to the Alps adds a whole dimension of flexibility to ski holidays...
Flexibility with plans – create your own timetable, don't rush to meet airline schedules, enjoy the journey!
Flexibility with packing – you can pack as much as your car allows (take all the ski gear you need)!
Flexibility once you're there – with your car you can travel to other resorts, explore other towns, or visit nearby attractions!
It's these added bonuses that make self-drive ski holidays an excellent option, especially for families. With a FlexiPlus ticket you can also reap these benefits...
1. Travel when you want: Arrive at your convenience and board the next available train!
2. Dedicated check-in lane: Avoid those long queues at the terminals. Have an easier, efficient start to your winter break.
3. Priority boarding: All FlexiPlus ticket holders are given priority.
4. Access to the exclusive FlexiPlus lounges: Enjoy the comfort, the WiFi and the complimentary snacks.
5. Designated parking place: Ticket holders are entitled to park in the designated spaces close to the Passenger Terminal Buildings, making it easier to stop for a bite to eat or some last minute shopping. 

What do our clients say about FlexiPlus?
"We had arranged for the flexi plus ticket on the Eurotunnel crossing which is definitely worth it. On arrival to Folkestone, we had a quick stop in the flex plus lounge, packed up with sandwiches, crisps, drinks and we were on the next crossing. It was really so easy"
Mr S, travelled 11/02/2017
"Complimentary Flexiplus is a major differentiator vs. booking independently"
Mr M, travelled 10/02/2016
"FlexiPlus Eurotunnel ticket was very useful"
Mr B, travelled 02/04/2016
"We are really glad we used Peak Retreats, they were so helpful, it was so nice to have information sent through the post rather than having everything emailed! The flexi plus upgrade was amazing!"
Ms R, travelled 26/03/2016
"The flexiplus upgrade is a big draw, it worked seamlessly on the outbound although on the inbound there was a very long queue for UK Border Control since the flexiplus queue merged with regular traffic and there was some building work at the border posts - even on a quietish Monday evening."
Mr L, travelled 26/03/2015
"The flexiplus upgrade was amazing - outbound we chose to sail straight onto a train due to our tight schedule. On the return we sailed past much of the queues at Coquelles and picked up a free packed tea." 
Mr L, travelled 28/03/2015
"Flexi booking on the tunnel is worth its weight in gold"
Mrs S, travelled 15/02/2014