Examples of Accommodation we feature, by type
Below is a selection of self-catered apartments, chalets & hotels that we are featuring this ski season. Chalets are usually on a self catered basis and hotels are mostly on B&B and half board basis with a few on full board or all inclusive.

Our accommodation is, unless specified, per accommodation/per week in £s Sterling and includes a Standard Eurotunnel crossing from Folkestone to Calais with a car with Free FlexiPlus upgrade on selected dates on a self-catering basis. A supplement will apply for travel on certain peak dates. Other routes and operators available (including P&O routes from Hull to Zeebrugge or Rotterdam plus Brittany Ferries route from Portsmouth to Caen). Accommodation only is also possible with a deduction.  

Self catering chalets sleeping 10+ persons
GRAND MASSIF
MORILLON (Grand Massif/Flaine) - Les Marmottes (sleeps 14), Bois de Champelle (sleeps 10) - indoor pool within the complex
SAMOENS (Grand Massif/Flaine) - Arnica (sleeps 12), La Remise (sleeps 12), La Ferme de Fontany (sleeps 10)

PORTES DU SOLEIL
LES GETS (Portes du Soleil) - Delphine (sleeps 16) - indoor pool within the chalet complex
LES GETS (Portes du Soleil) - Pontet (sleeps 10), Jon (sleeps 10)
OISANS
 
LES LES 2 ALPES - Le Pont (sleeps 14) - private outdoor pool
VENOSC - Planet (sleeps 14)
LES 2 ALPES - Alpen (sleeps 12), Mary (sleeps 12), Monie (sleeps 11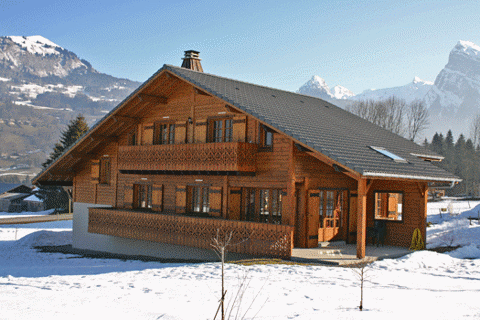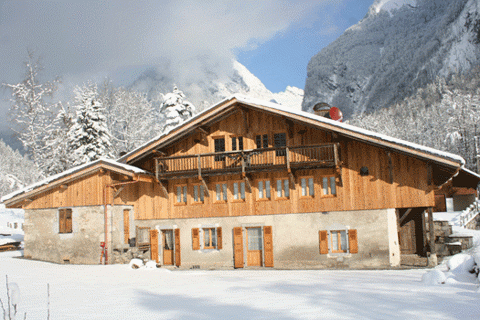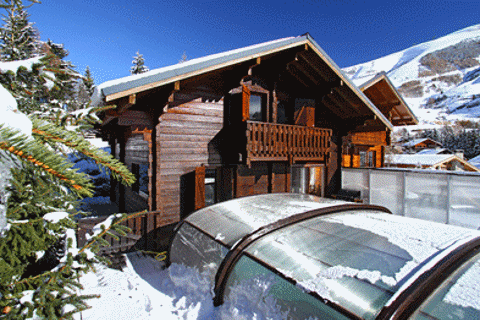 Self catering chalets sleeping 6-9 persons
OISANS
LES 2 ALPES - Chalet Jon (sleeps 9)
GRAND MASSIF 
SIXT FER A CHEVAL (Grand Massif/Flaine) - Le Penoutlay (sleeps 6)
MORILLON (Grand Massif/Flaine) -  Bois de Champelle (sleeps 6 & 8) - indoor pool within the complex