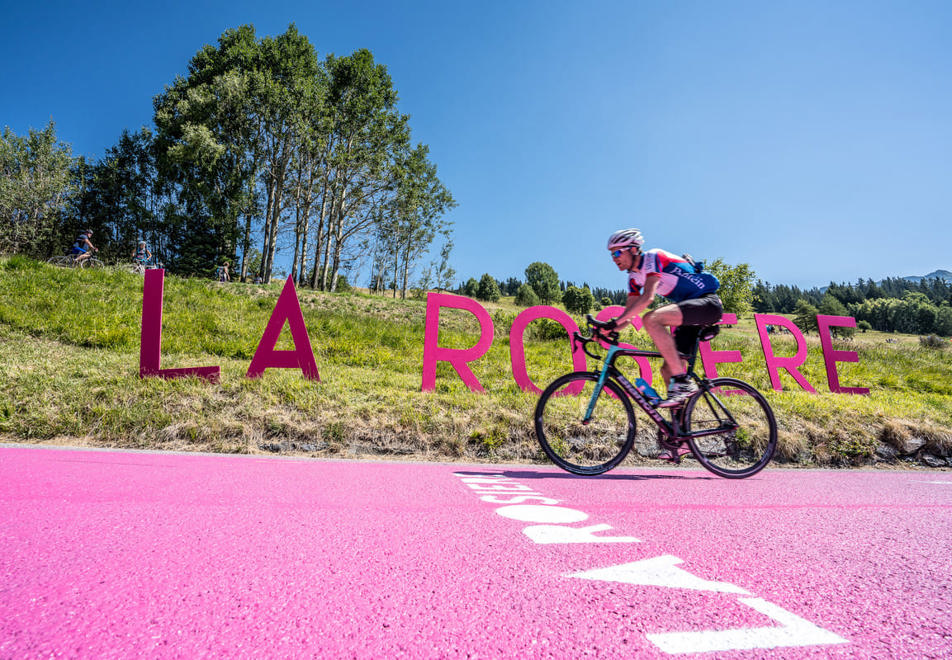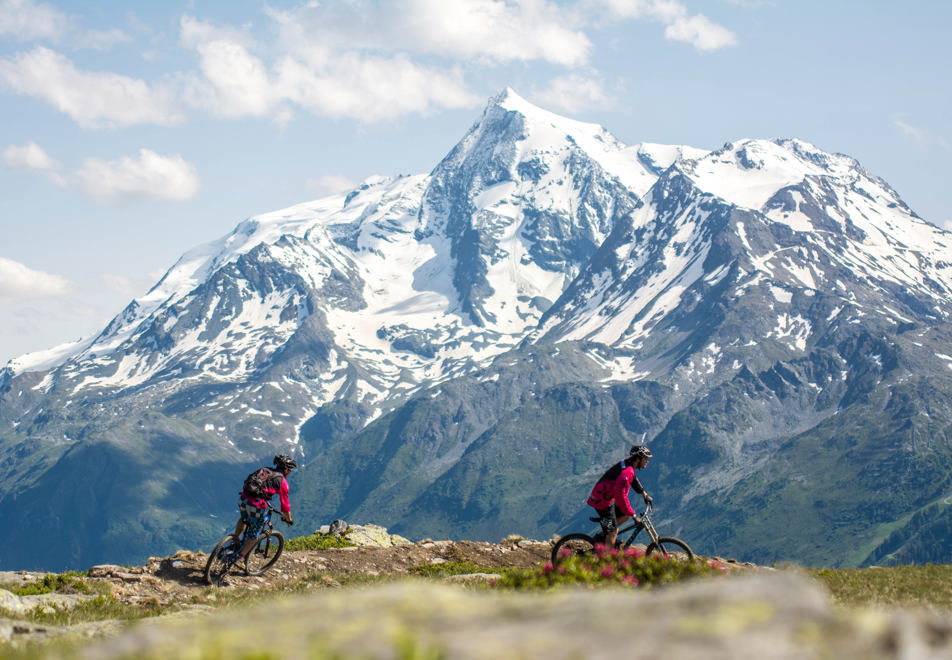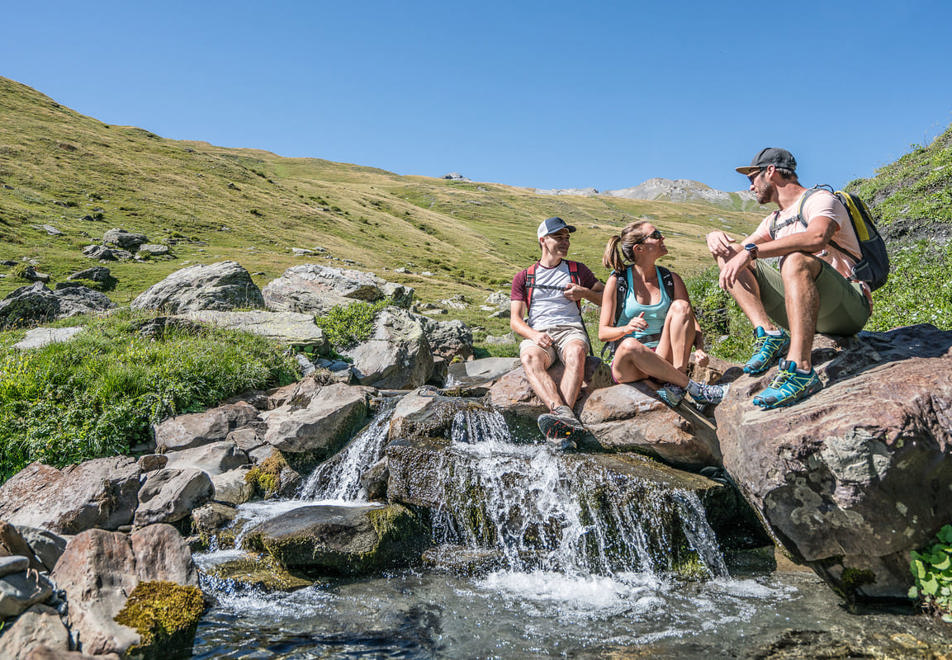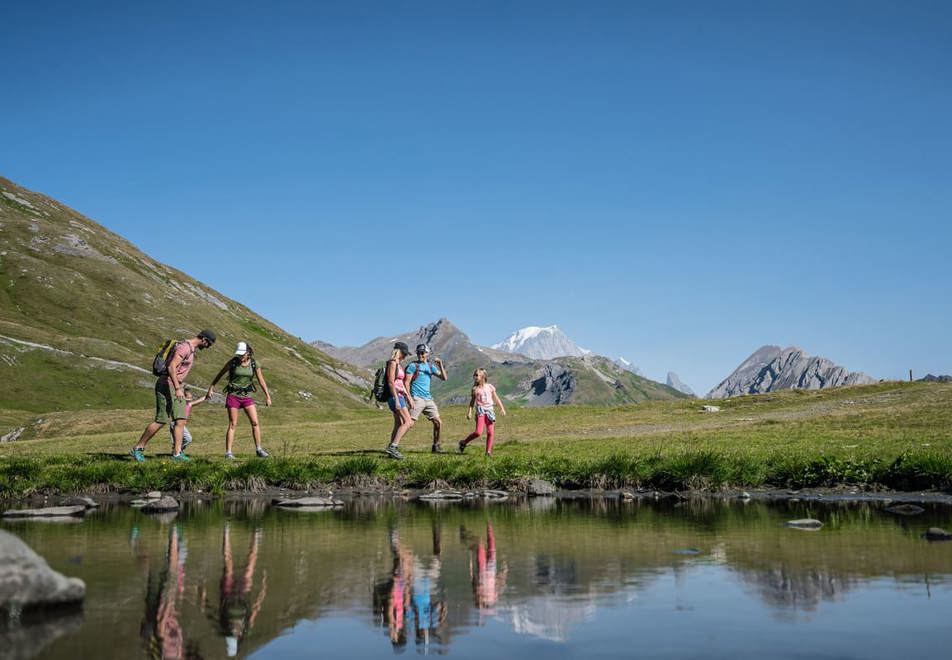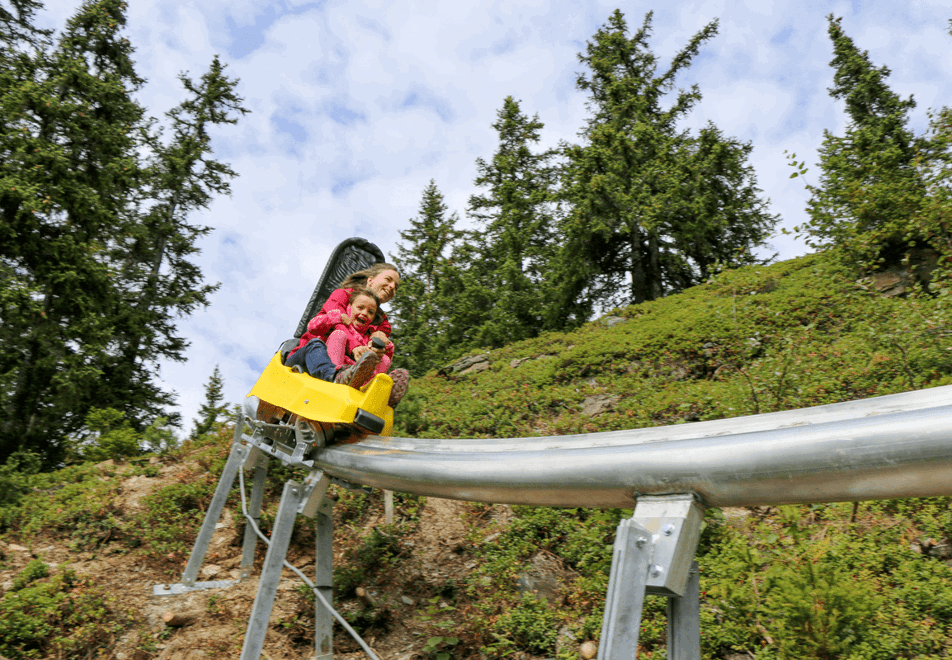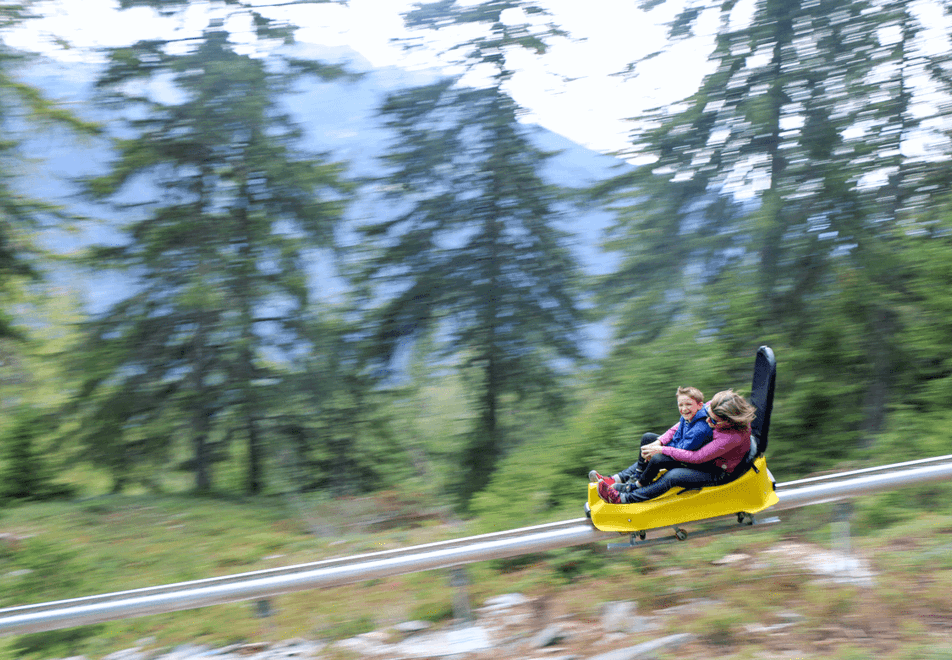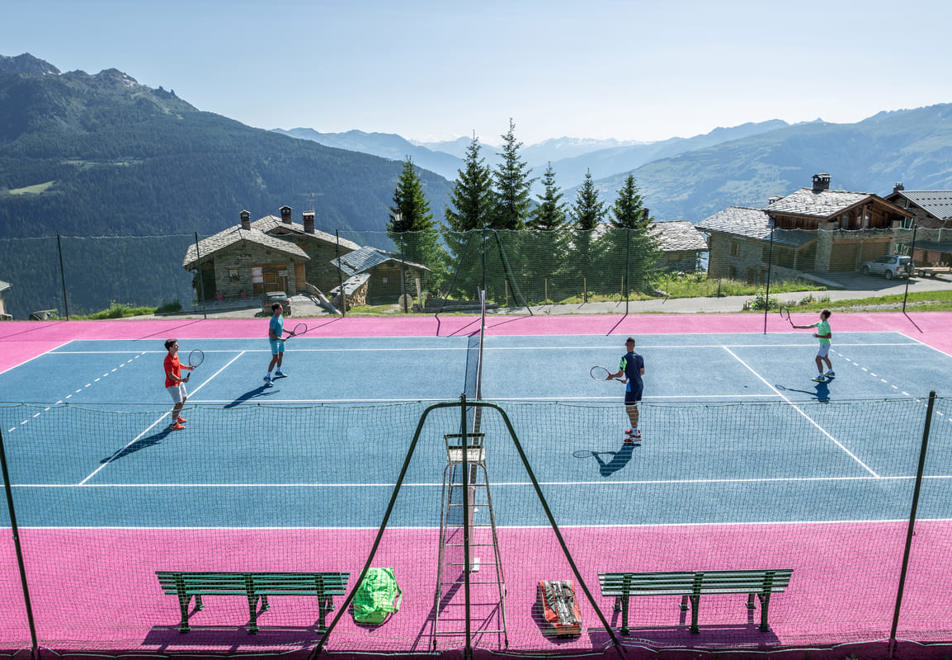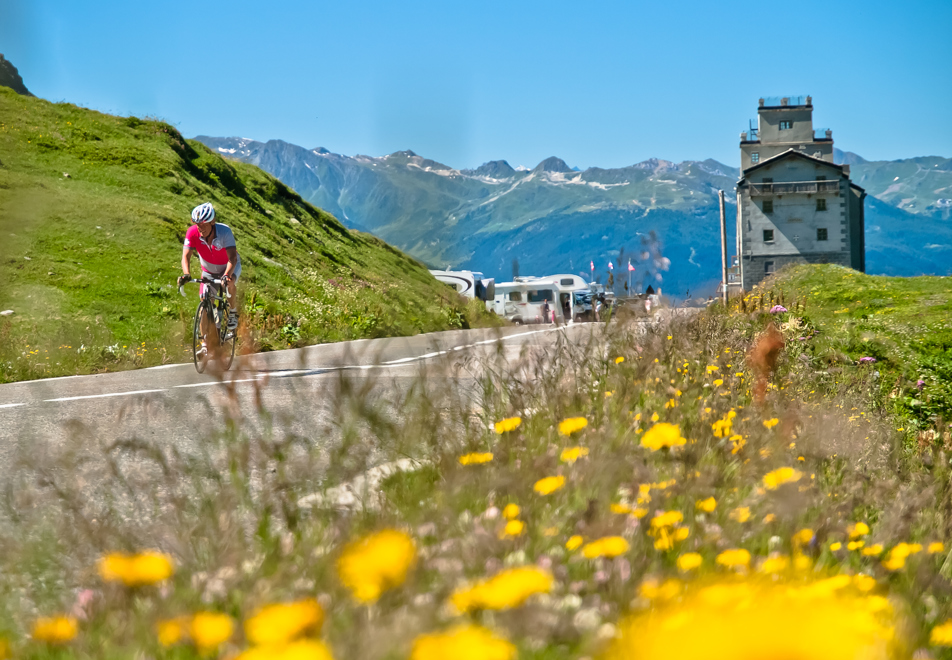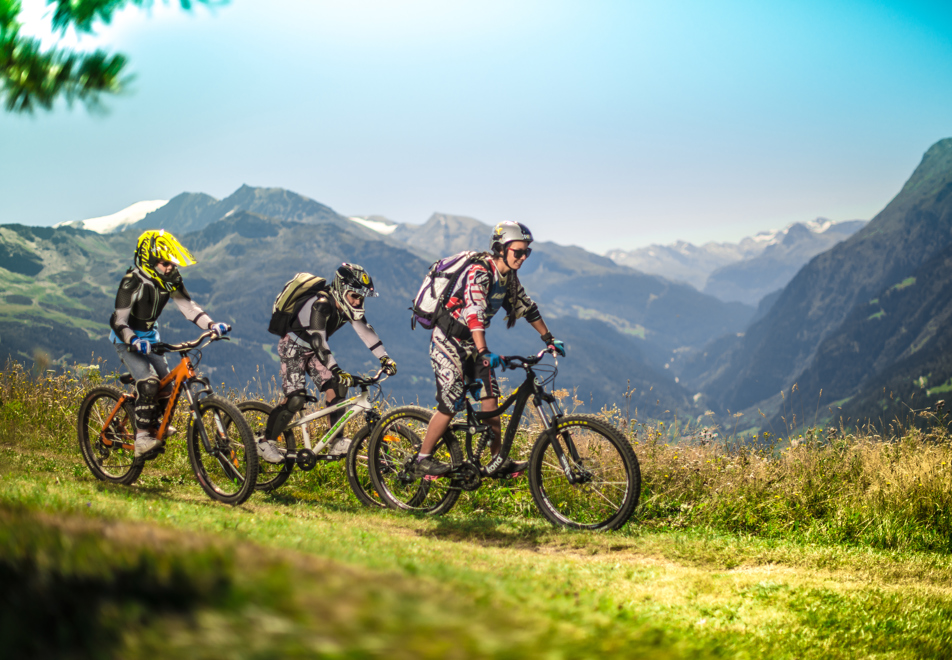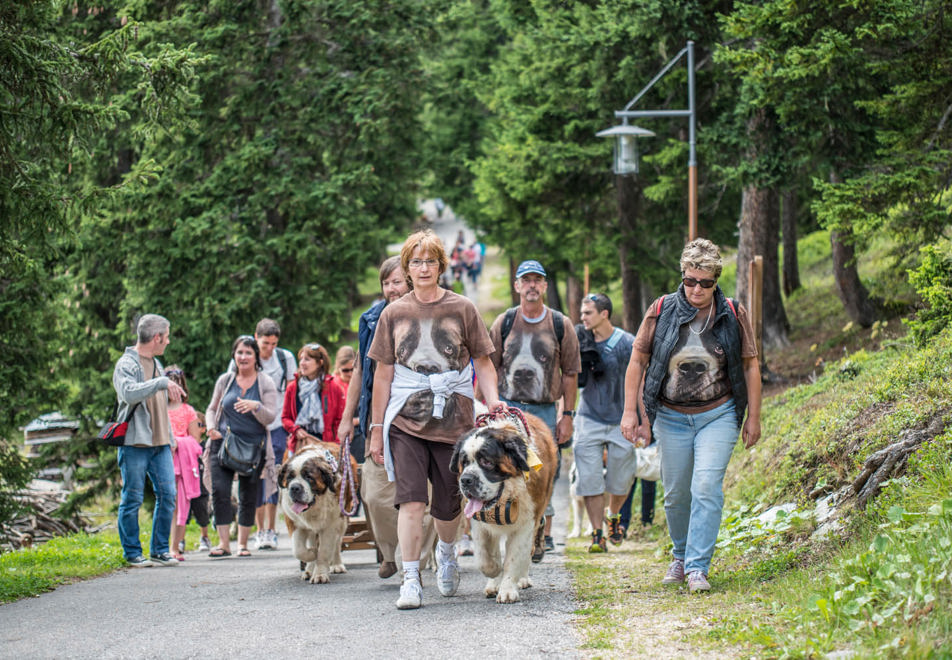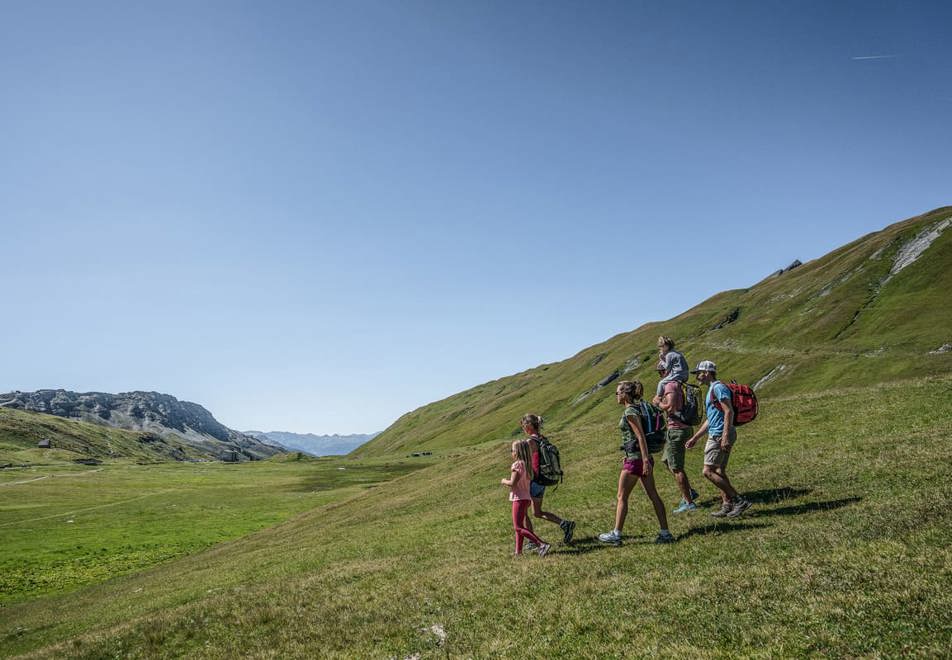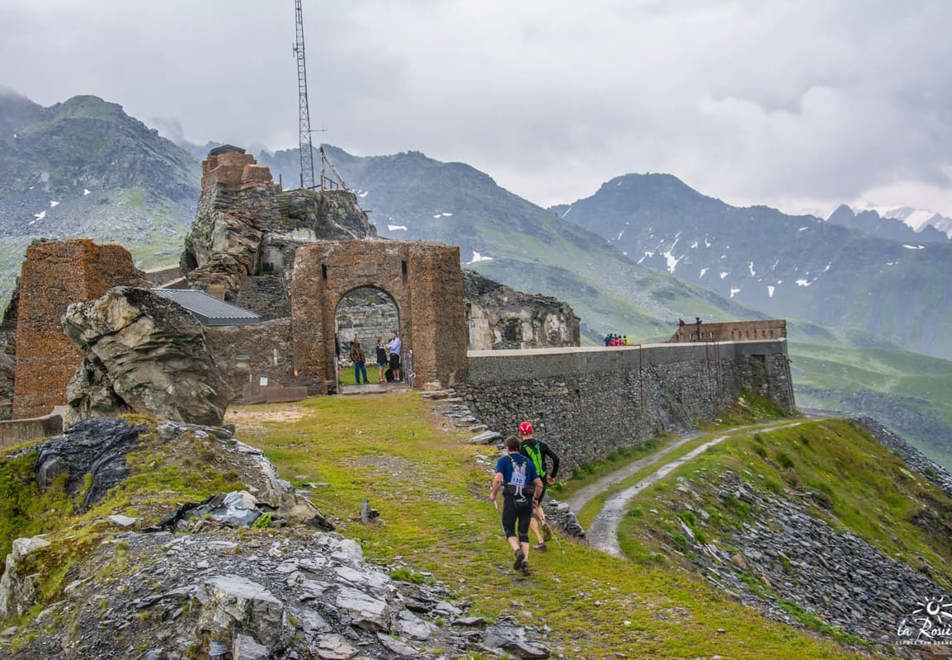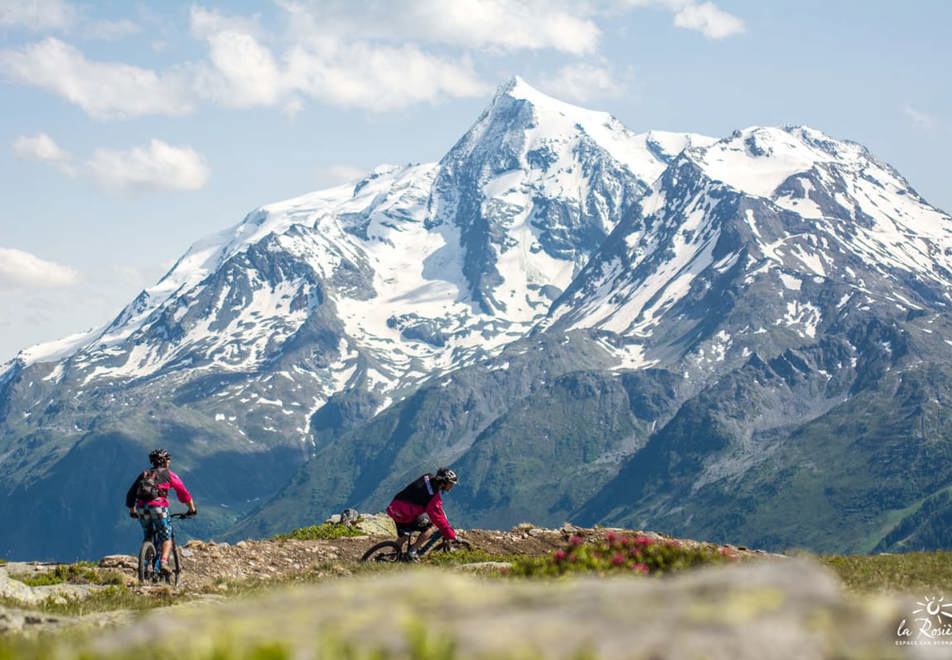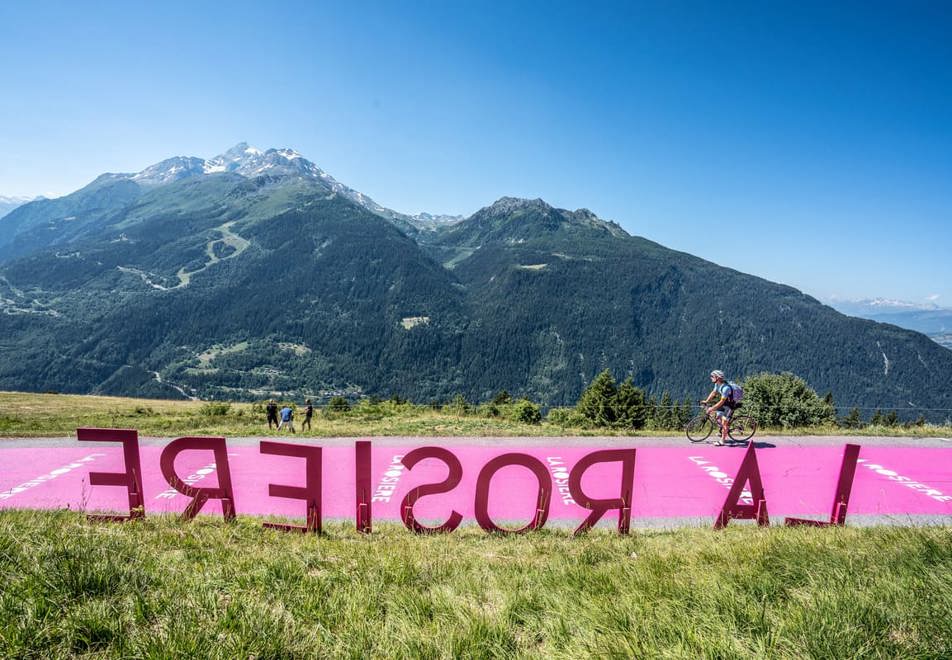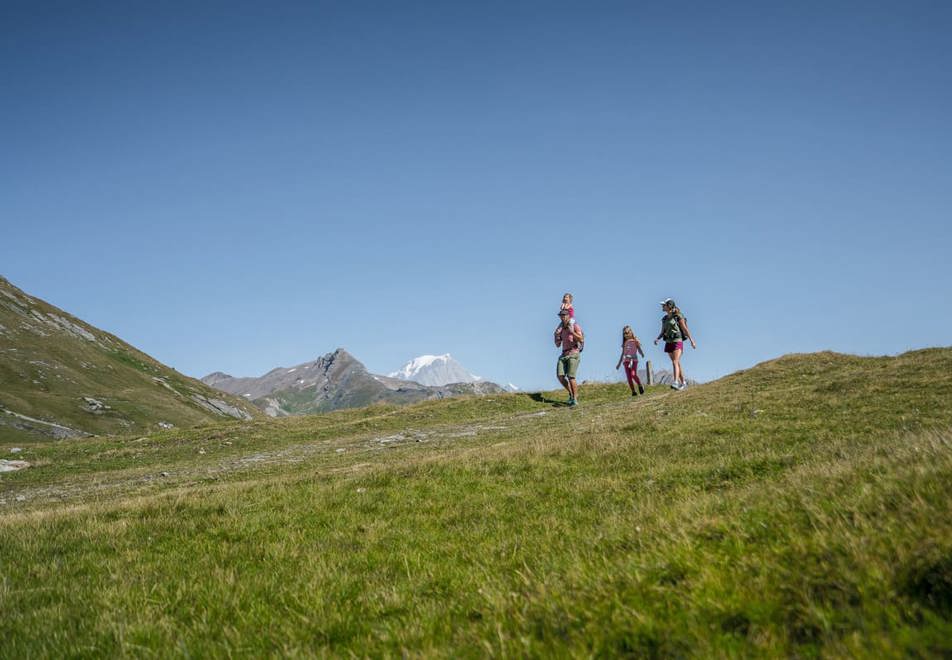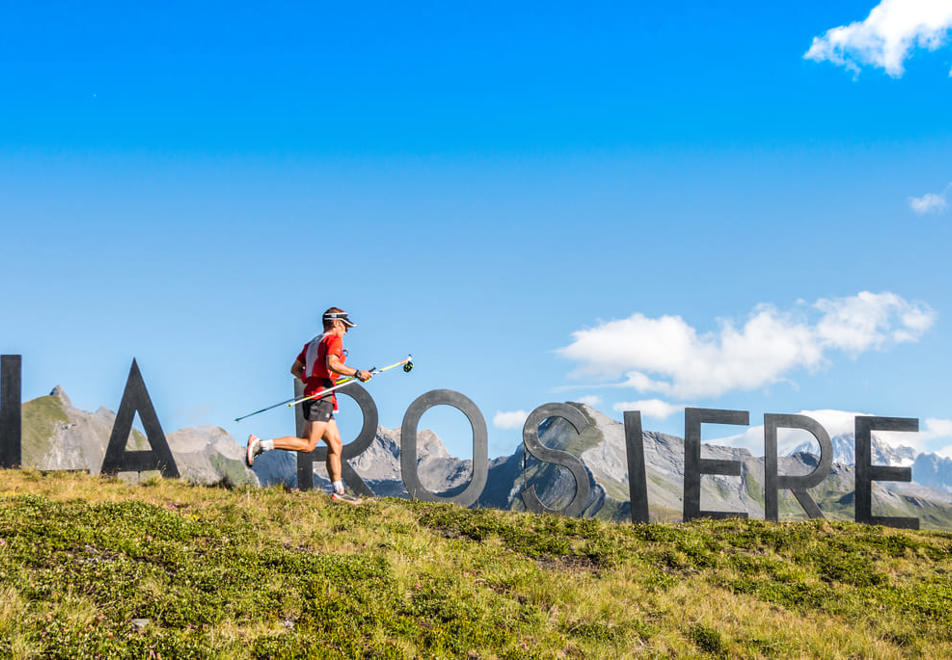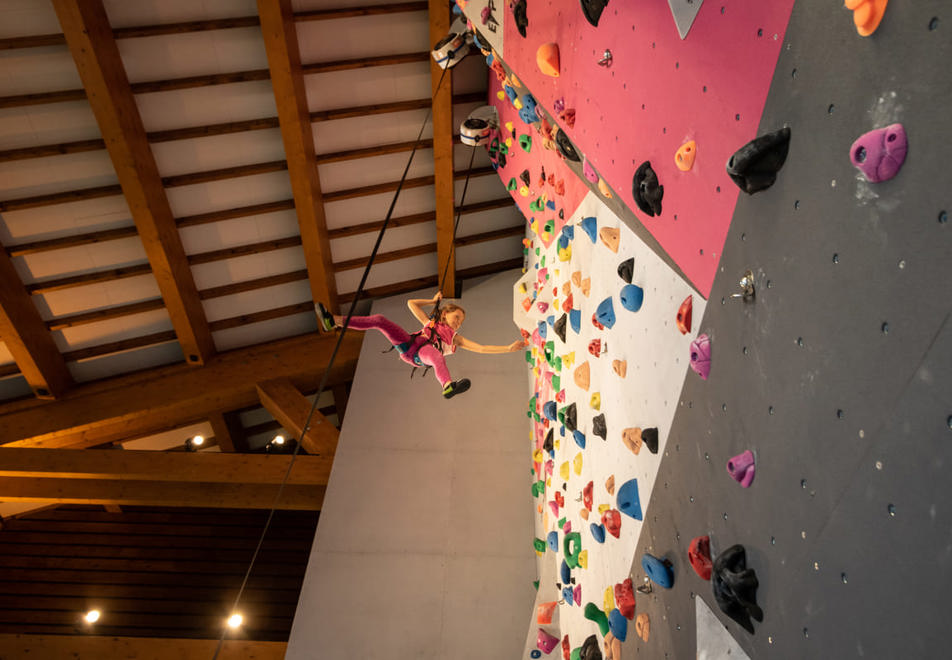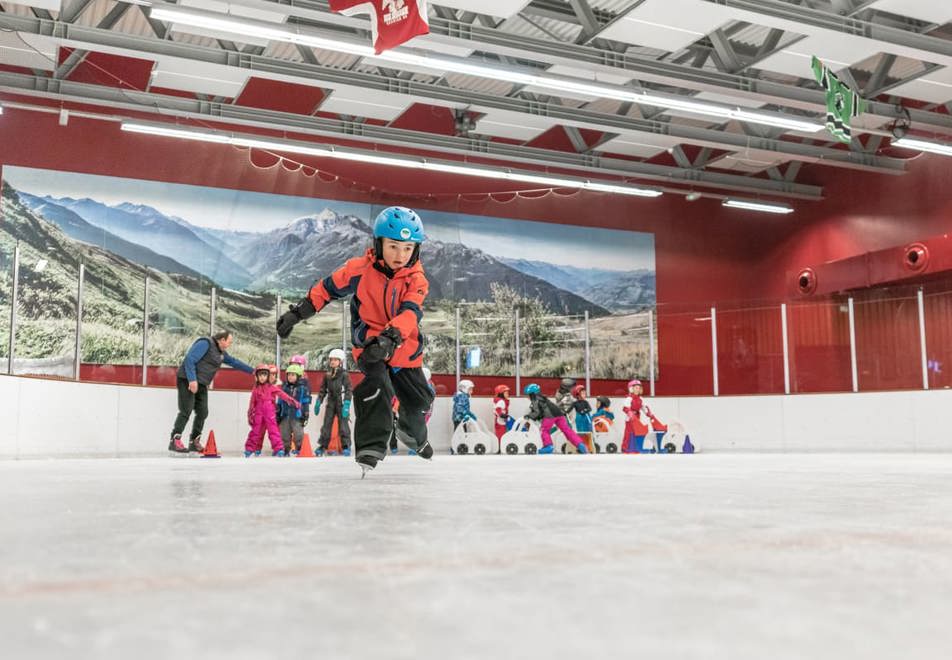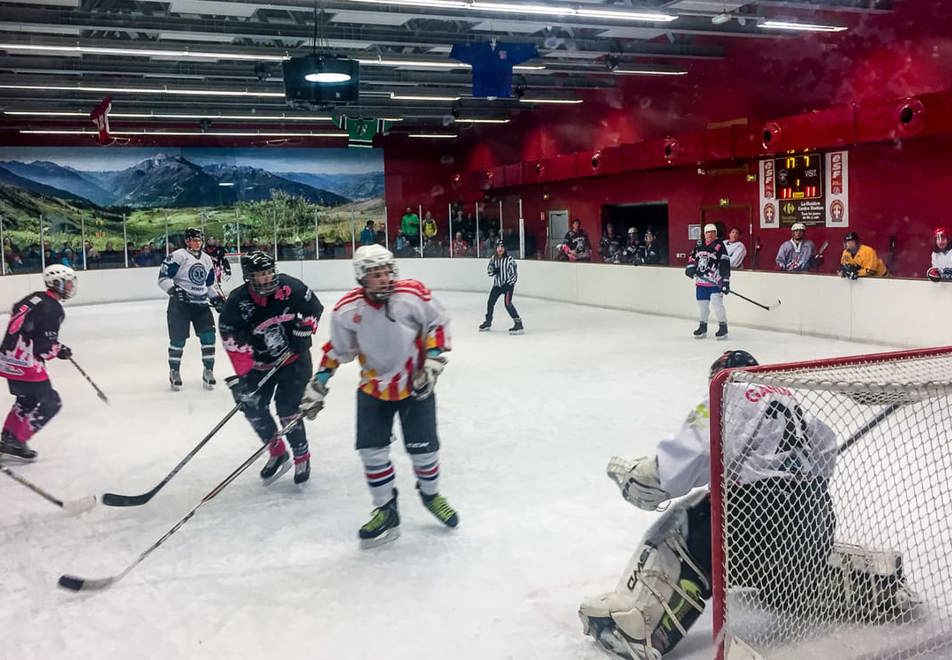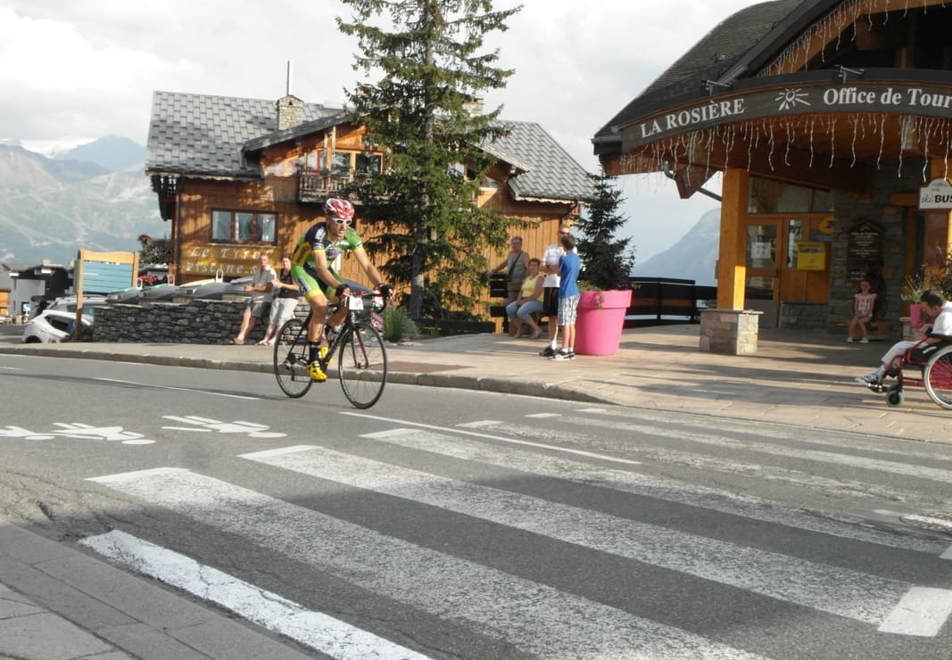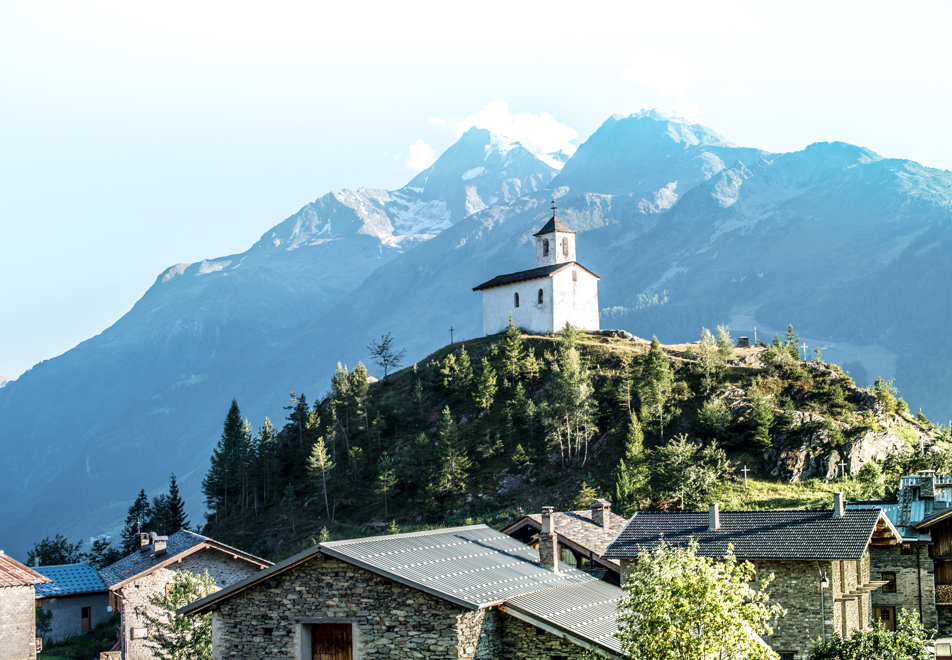 Located at an altitude of 1850m, between Mont-Blanc and the Tarentaise valley, La Rosière boasts stunning views of the mountains.
The Petit Saint-Bernard pass route opens from June. At an altitude of 2,188m, it marks the border between France and Italy. In summer, visitors can drive or cycle to the pass from La Rosière, but in winter the pass can only be reached on skis, via the slopes of the Espace San Bernardo. Once you enter the pass, you cannot help but admire the beauty of the landscapes and quickly realise that the site has been the backdrop for many important historic events.
Thanks to its cross-border position, the pass has been considered a strong strategic foothold since earliest Antiquity, both as a site for discussions and a site for conflicts. Today, however, the border control building is empty and the customs officers are long gone! Visitors can look around the Chanousia botanical gardens, stroll through the Cromlech − which dates back to the Neolithic period − or enjoy a meal at the Petit-Saint-Bernard hospice.
Only 8km from the Italian border, the Savoyard resort greets you with a warm welcome. La Rosière is a gateway to Italy, the Aosta Valley/La Thuile. The Aosta Valley (Italy) boasts delicious gourmet cuisine and a wealth of cultural adventures courtesy of the Italian neighbours. Despite being such close neighbours, the Tarentaise and Aosta Valleys have each managed to preserve their unique culture. From your base in La Rosière, you can explore the rich heritage of these two stunning valleys.
Must-visit places in the Aosta Valley in summer
La Thuile - located at an altitude of 1,441m, it is the first Italian village you encounter after crossing the Petit-Saint-Bernard pass. Encircled by the Ruitor and Mont Blanc massifs, this village is an authentic Italian village. The houses and buildings are made from wood and stone, and the roofs are covered with characteristic "perdre" flagstones, which can only be found in the Tarentaise and Aosta Valleys. A town with a very sweet tooth, La Thuile was elected the "Town of Chocolate" in 2009.
Courmayeur - at an altitude of 1,224m, the "Italian Chamonix" is one of the mountaineering and skiing capitals of the world, a resort town renowned for Mont Blanc, its water and its history. Through the town centre runs the bustling "Via Roma" upon which sits the striking Casa Delle Guide. This characteristic building houses the Duca degli Abruzzi Alpine Museum, a treasure trove of documents, relics and equipment from epic mountaineering adventures through history. See The Skyway: visit the south face of Mont Blanc up to "Punta Helbronner" at an altitude of 3,452m thanks to this brand new cable car with pivoting cabins.
Pré-Saint-Didier Thermal Spa (Italy – 30km) - recharge your batteries in the hots springs of Pré-Saint-Didier, in the shadow of Mont Blanc. Built in 1834, the spa's pools collect thermal water that springs from the mountain at a temperature of around 37°, as pure as it was 1,000 years ago. The spa offers around thirty treatments (3 outdoor thermal pools, saunas, Turkish baths or steam rooms, hydro-massage jets and waterfalls, aromatherapy, panoramic and chromatic relaxation rooms, sensory rooms, etc.). Relaxation and wellness with stunning views of Mont Blanc, an ideal place to get away from it all.
Aosta - also known as the "Rome of the Alps" thanks to its abundance of visible and well-preserved remains: Arch of Augustus, Porta Prætoria, Roman Theatre, the Forum's Cryptoporticus, etc. This town, which is surrounded by towering peaks (Mont Blanc, the Matterhorn, Monte Rosa and the Gran Paradiso) is at the junction of several valleys and is linked with France via the Petit-Saint-Bernard pass and Switzerland through the Great-Saint-Bernard pass.
Interested in buying an apartment in La Rosiere? See our Buying in the Alps section 
Top summer activities to experience in La Rosiere
Please note Peak Retreats do not book any activities and most activities are payable. For more information about pricing and availability, please contact the La Rosiere Tourist Office on 0033  479 06 80 51 or visit larosiere.net
La Rosière Multi-Activity Pass
The standard Activ'été Card grants you unlimited access to the lifts and ice rink, as well as a choice of different activities to suit your mood. This card also gives great discounts on-mountain activities in and around La Rosière, and even into Italy! 
Cards are personal and grant the holder the following:
Unlimited access to the ice rink (including skate hire)
Unlimited PEDESTRIAN access to the lifts
1 cinema entry
1 archery taster session (30 minutes)
1 game of bowling (shoe hire not included)
Priority access to Tourist Office-organised activities* (street golf, football, table tennis, pétanque, disc golf)
Plus a multitude of discounts through our partners in and around La Rosière and in Italy!
Lac du Repos
The Lac du Repos is located at Plan de l'Arc. A unique space between nature and leisure for young and old. Perfectly laid out, this lake is equipped with spaces and activities (skatepark, slide, climbing boulder, multi-sports ground). Tables and barbecues offer the possibility to have lunch on-site in this idyllic setting.
La Rosiere Mountain Coaster 
Embark on a 700-metre downhill circuit of single-rail sledge composed of slope breaks, a footbridge, a spin, at a speed of up to 45km/h. The ascent is by sledge, through the woods. Every day from 10am to 7pm in winter. The sledge departure is located at the station entrance parking lot next to the roundabout.
Mountain biking in La Rosiere
Two MTB schools hire out equipment (bikes and protective gear) and organise guided bike rides with qualified instructors.
Whether you are on a cross-country bike (XCountry) or electric mountain bike, you can explore the Petit-Saint-Bernard pass along trail No.8, which goes past the Fort de La Redoute Ruinée (accessible via the Roches Noires chairlift) or go on a ride around the commune's hamlets and chapels on the village trail. You could also go a bit further afield on the Moulins trail, or the more challenging Suée trail, where you will pedal past the high-altitude chalets in Putétruit, Plan Pigeux and Le Vaz.
La Rosière's MTB area, also known as the Bikezone, is made up of 5 downhill trails (1 blue, 2 red and 2 black) and 6 XC trails (4 blue, 1 red, 1 black) which allow you to admire the unique panoramas of this exceptional mountain balcony and the charming villages of Montvalezan-La Rosière, not forgetting the stunning Ecudets forest. La Rosière's Bike Zone can be accessed using the Roches Noires and Ecudets chairlifts (open every day except Saturday).
Cycling in La Rosiere
The roads in and around La Rosière are perfect for cycling. Every summer, thousands of cyclists ride across the Petit-Saint-Bernard pass, located just a few kilometres outside of the resort. This mountain pass, at an altitude of 2,100m, is a much-favoured route into Italy and the Aosta Valley. The road up to La Rosière from Séez is also a fantastic climb. Follow the pink signs from Séez for a 15km uphill challenge! There is a timed race up the mountain every Friday in the summer season.
Trail running in La Rosiere
Follow the permanent 22km trail running itinerary with a 1,500m uphill climb, which passes through the villages of Montvalezan-La Rosière.
La Rosiere Hiking
La Rosière certainly deserves its nickname "Balcony of the Tarentaise", with its breathtaking 180° views of the valley and Mont Pourri. In summer, La Rosière is a wonderful area to explore, with its mountain footpaths, high-altitude lakes, villages and alpine chalets. If you enjoy walking, there is a wealth of easily-accessible trails and footpaths.
La Rosiere 9-hole Golf course
Come and practise your swing on one of the highest golf courses in Europe! Located at an altitude of 2,000m, La Rosière-Espace San Bernardo golf course offers unhindered views of the Haute-Tarentaise Valley. A 9-hole course set among the bilberry bushes and marmot holes, this unique course will delight beginners as well as experienced players.
Whitewater sports
Choose the water sport that best suits your personality: rafting, canyoning, riverboarding, hot-dog or canoe raft, stand-up paddle. These are fantastic activities that can be enjoyed on your own or as a group or family and can be booked for the day, for the weekend or even for a full holiday.  
A trip into Italy!
The Petit-Saint-Bernard pass, which is a mere 8km away from La Rosière, is open usually from May to November (or whenever the snow has been cleared from the winter ski season!) and is a gateway into Italy. In just a few minutes, you can dive into another culture and a completely different atmosphere! Things to see in the Aosta Valley: La Thuile and its chocolate shop, the Ruitor waterfalls, Pré Saint Didierthermal baths, the Italian gastronomy, Courmayeur, the Roman ruins…it's all just around the corner from La Rosiere.
La Rosiere Plan de l'Arc Leisure Area
Located just after Les Eucherts Vieux Village, the Plan de l'Arc leisure area is fully-equipped for picnics and barbecues, with football and multisport pitches, a skate park and a children's playground. It boasts stunning views of Mont Pourri (3,882m) and the Haute-Tarentaise valley. Closed to traffic, it is a safe place for your children to play, and is perfect for picnics or for gazing at the view while your children have fun in the playground.
Try out Archery in La Rosiere
Test your precision and concentration with some archery lessons at the Plan de l'Arc. Tuition for children (age 7 and over) and adults of all levels with a qualified instructor. Equipment supplied.
Tennis courts
2 outdoor courts are available for hire, with magnificent views of the valley and Mont Pourri.
La Rosiere 'Le Kitzbühel' Bowling Alley
Bowling alley, pool tables, pinball and table football. Screening of sports events, live concerts and WiFi. Specially-equipped lanes and bowling equipment for ages 4 and over.
La Rosiere 'Too'n Ice Glisse' Ice Rink
La Rosère's 360m2 ice rink on the Place des Eucherts has tiered seating, a sound system and lighting effects. Double-bladed skates for tiny tots. Gloves and helmets are available to borrow.
Bars and restaurants in La Rosiere
Many restaurants and bars can be found in either Les Eucherts or in La Rosière main centre. You can walk between the two parts of La Rosière via a lit forest side walkway.
La Rosiere amenities
Cash point, minimarkets (Sherpa and Carrefour), tabac, chemist, library, free car park, petrol station, laundrette, sports shops, bakers, butchers.
La Rosière also has two supermarkets: Carrefour Montagne in the Centre and Sherpa in Les Eucherts. There is a range of catering options and specialist shops that sell local produce. Treat yourself to a saucisson and a chunk of cheese for a real taste of the Alps! Fancy some bread or pastries? There is a bakery in the Terrasses shopping centre, near the cinema in the resort centre. In Les Eucherts, the bakery is on the main square, next to La Grange restaurant.
Accessing La Rosiere
By Road (self drive options pre-bookable with Peak Retreats): 
Take the motorway to Albertville, the dual carriageway to Moûtiers and the RN 90 to Bourg-St-Maurice. The main road to La Rosière is the RD 1090, heading towards the Petit-St-Bernard pass.
By Rail (pre-bookable with Peak Retreats): 
Nearest train station is Bourg St Maurice.
www.voyages-sncf.com
By Plane (not pre-bookable):
Chambery Airport is 111km from La Rosiere (1 ½ hours) 
www.chambery-airport.com
Grenoble Airport is 178km from La Rosiere (1 ½ hours)
www.grenoble-airport.com
Geneva to La Rosiere is 190km (2 hours)
www.gva.ch/en
Lyon Airport is 188km from La Rosiere (2 ½ hours)
www.lyonairport.com
Coaches, bus
www.altibus.com
La Rosiere Airport Transfer or Car Hire (pre-bookable with Peak Retreats):
Call our reservations team for details or email reservations@peakretreats.co.uk for a quote and availability.
News and Events 2021/22
Events:
Super Cleaners Day 22nd June 2022 take part in the major cleaning of the station. 
Timed Cyclo Ascent 8th & 29th July/ 7th & 19th August d

o you want to take the same path by bike as the winners of the Tour de l'Avenir and the Tour de France? A demanding climb that crosses authentic villages while offering you an exceptional view.

Bastille Day 14th July 2022 dance and have fun all evening to the sounds of the DJ for a festive and colourful evening.
Trail of La Rosiere 17th July 2022 For its 8th edition, the Trail de La Rosière will amaze you!
It will start from the Place des Eucherts and take you among the most beautiful landscapes of Haute-Tarentaise between Mont-Blanc and Mont-Pourri.
La Thuile Trail 23rd-24th July 2022 thanks to the success of the past year and in the hope of getting even more results this year, the last three routes are confirmed: the classic 25km route, the breathtaking 60km Ultra Trail and the thrilling Vertical Sunday.
La Rosiere Bike Week 25th-29th July 2022 La Rosière presents its 100% cycling event: La Rosière Bike Week! It's THE bike week! A week dedicated to different cycling disciplines: downhill mountain biking, electric mountain biking, Vélocaching or road cycling. 
Cyclo Climb, Challenge Simon Atkinson 7th August 2022 5th Edition of the "Simon Atkinson Challenge" A cyclo climb in tribute to Simon Atkinson, used by the Tour de France, which crosses authentic villages while offering you an exceptional view.
Clarines Festival 7th August 2022 Traditional village festival on the theme of wood and clarines (bells) with activity stands, Alpine music, a parade of floats, folklore group!
Wind East Festival 8th-13th August 2022 This is the 20th edition of the Vent d'Est Festival dedicated to Slavic culture. 
Please note: All the above information is for information only. For the most up-to-date information please visit the resort tourist office website.
Office de Tourisme
Tel: 0033  479 06 80 51
info@larosiere.net
larosiere.net
La Rosiere childcare
La Rosière is a Famille Plus resort.
FREE SUMMER CHILDCARE!
The Galopins Kids' Club entertains children aged 3 to 12 free of charge from July 6th, 2020, at La Rosière Centre.
The childcare, crafts, drama, games, and the use of the indoor and outdoor Galopins facilities are all FREE OF CHARGE.
Summer season opening times: Monday to Friday, from 9am to 5pm.
For more information, please contact the Galopins Kids' Club on +33 4 79 06 89 67 or by email at lesgalopins@esflarosiere.com