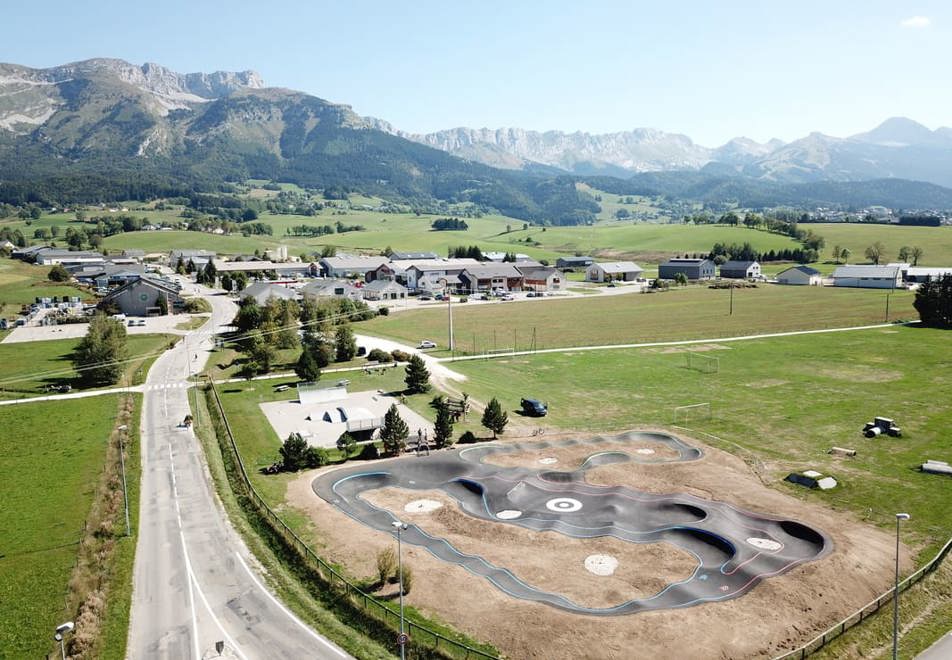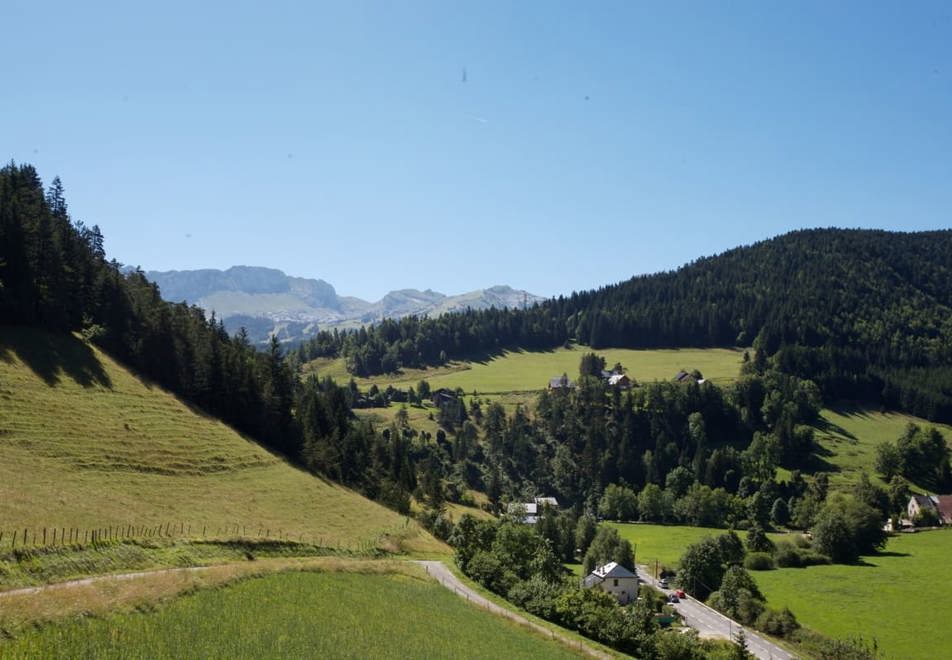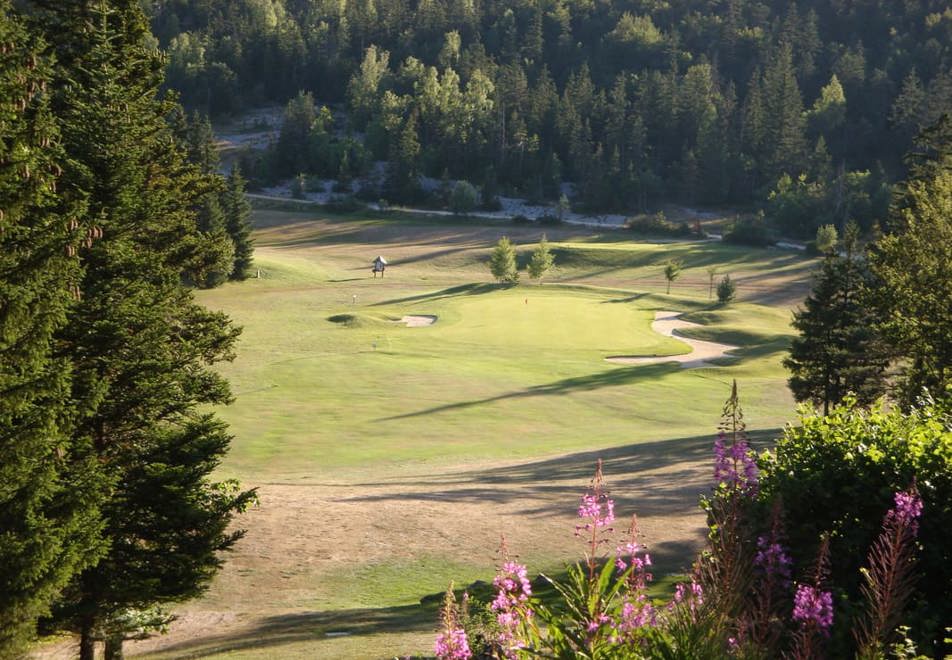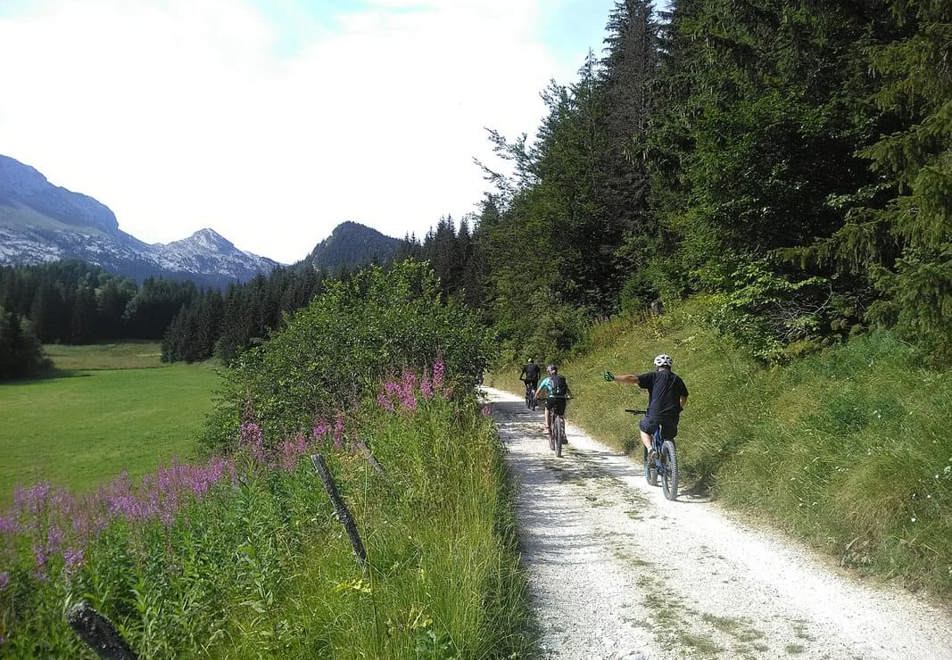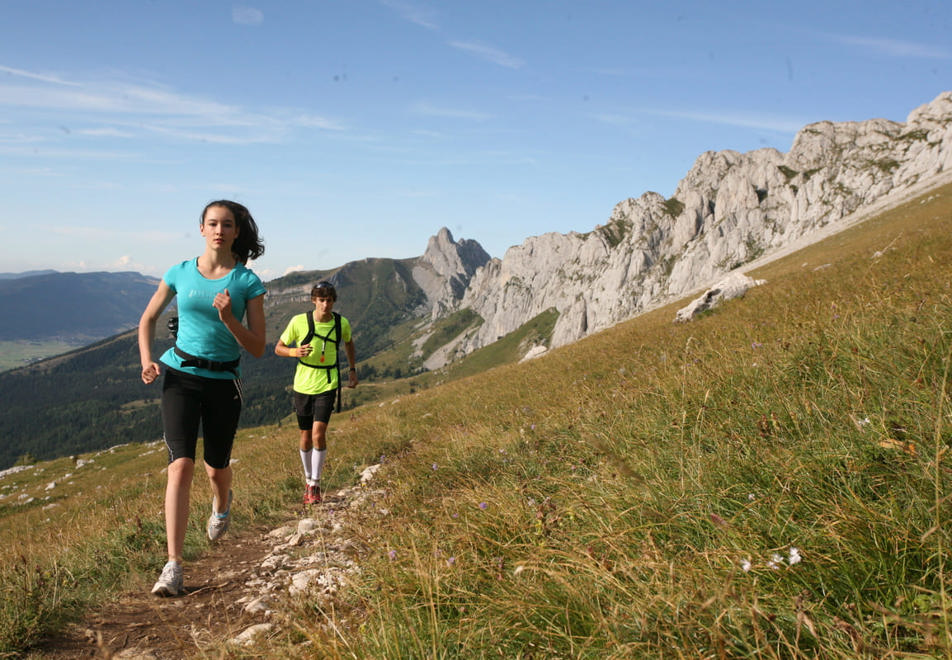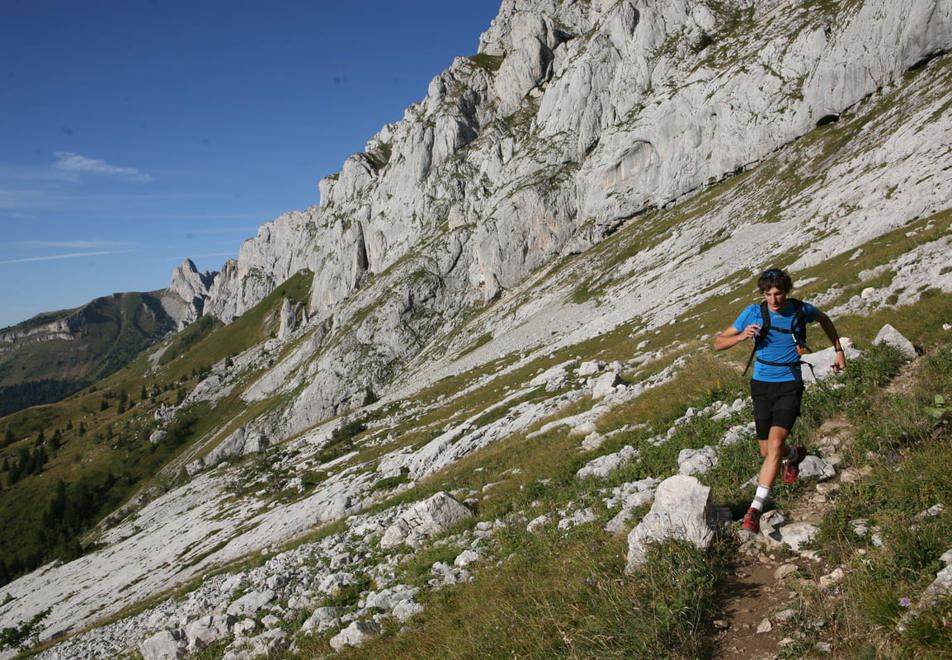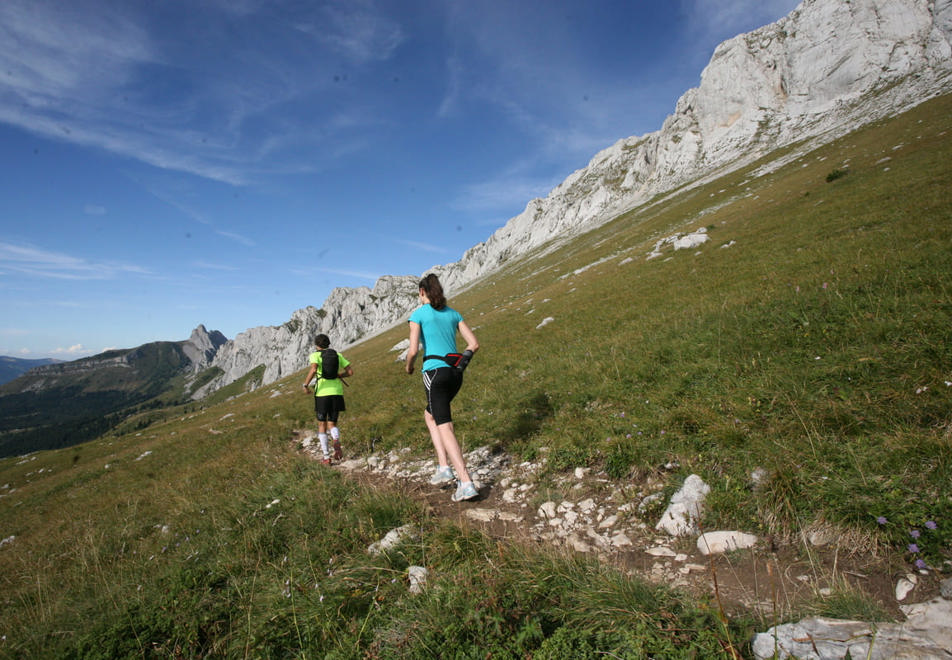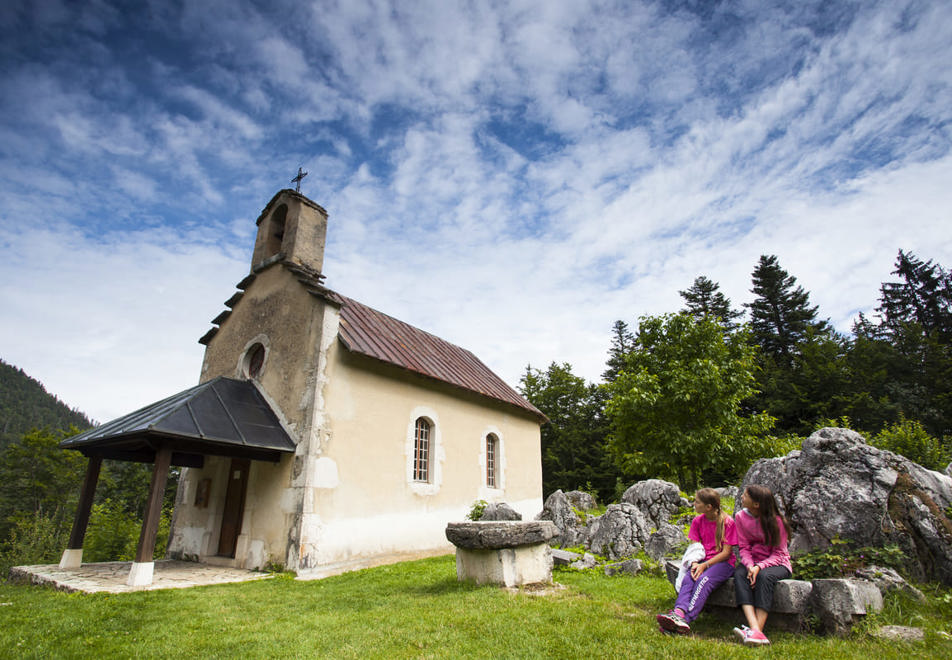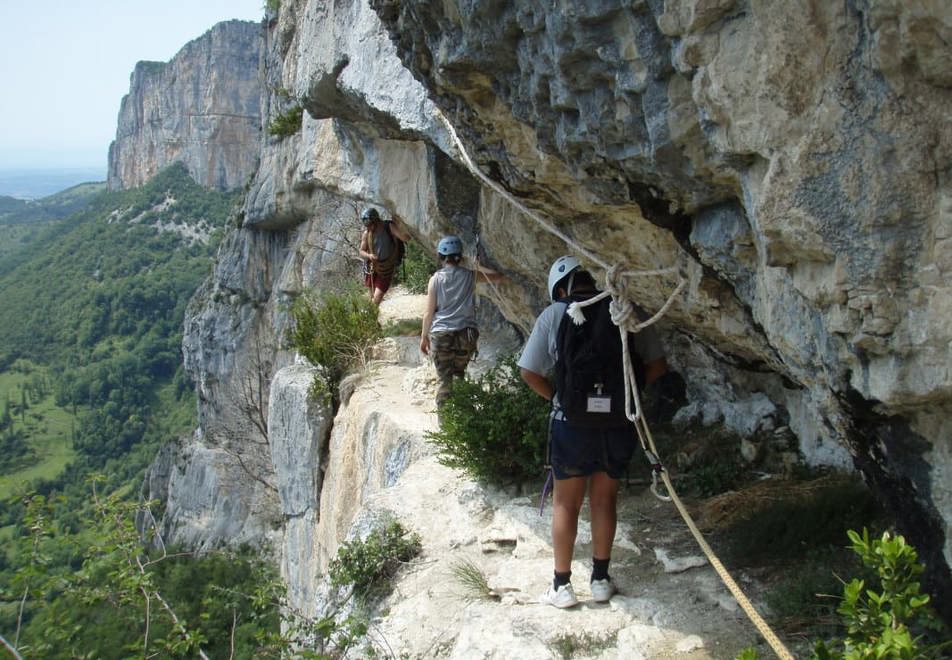 Thinking of staying in Villard de Lans this summer? It's a spacious, typically French resort only 35 mins from Grenoble Airport.
Why Villard de Lans Village?
Short transfer time being only 35 mins from Grenoble Airport
Excellent selection of activities
Villard de Lans Village Information
Stage 16 of the 107th edition of the Tour de France, which will start in Nice, is set to finish in Villard de Lans. This stage of the Tour will start at Le Tour du Pin and 164km later arrive in Villard de Lans. This lively village is sure to put on a great show for the Tour - don't miss it! 
Villard de Lans and Corrençon existed long before the development of tourist resorts. Even today, their tranquil village life goes on, following the seasons, as the two villages have managed to preserve their quality of life: busy local life, local products, new builds respecting tradition and the identity of the region.
Villard de Lans is a lively village - the largest market centre of the Vercors massif. At the foot of the Grande Moucherolle, the village has retained its architectural heritage and friendly atmosphere, both of which are a legacy from the early 20th century. Before winter sports took off in 1925, it was fashionable to come here for "healthy air and milk". Today, the town has a population of over 4000, with pedestrian streets, a market, shops, a wave pool, an indoor ice rink, an exceptional sledging space, a bowling alley, a casino, a museum and other amenities that are busy round the year. 
Villard/Corrençon ranks among the top 10 best-equipped resorts in France! And, for nature lovers, hundreds of kilometres of marked trails, a bike resort, a trail running resort and an 18-hole golf course popular with golf lovers awaits you.
An important page in the history of Mountain Biking was written at Villard de Lans in 1987. The village earned its reputation as the "Mecca" of Mountain Biking in France, following the success of the 1st Mountain Bike World Championships. For the 1st time, top-ranking American and European competitors gathered at the same starting line to vie for the title. 400 pioneers came head to head for two days and three different challenges, the first a downhill race from the summit of the gondola lift Cote 2000, a promotional race and a top challenge for world champions. The event contributed to the popularity of Mountain Biking and the Vercors region, which is perfectly adapted to this new discipline and draws the attention of cycling fans who wanted something off the beaten tarmac. The Descente and Enduro Bike Parks appear in the list of top ten French resorts and provide a global offering adapted to all levels of practice, nine itineraries with permanent downhill runs, four Enduro itineraries, one pump track and one Trial zone.
They are very proud of their ski champions, having trained for over 40 years here. Altitude and terrain have naturally made the two villages the homes of some of the best French winter sports athletes.
5km away from Villard de Lans you have the village of Correncon en Vercors, which stands against the backdrop of the largest Natural Reserve in France. 
Villard de Lans is a Famille Plus resort. On 10 April 2017 and on 4 October 2017, the Tourist Offices of Villard de Lans and Corrençon en Vercors were awarded the national Qualité TourismeTM mark recognising its quality approach, for a period of three years.
The Vercors Park boasts many prestigious AOPs (products with a protected origin) such as the famous Grenoble walnuts (since 1938), Picodon cheese (goats cheese), the Clairette de Die, and the Châtillons en Diois wines plus Fario trout. The favourite: the Blue cheese from Vercors Sassenage, produced here for over 600 years! "La Villarde" is a mixed breed of cattle from Villard-de-Lans that is raised as much for its quality meat as for its milk. This latter is used to produce the AOC cheese "Bleu du Vercors-Sassenage".
Top summer activities to experience in Villard de Lans
Please note Peak Retreats do not book any activities and most activities are payable. For more information about pricing and availability, please contact the Villard de Lans Tourist Office on 0033 476 95 10 38 or visit info@villarddelans.com
Villard/Corrençon ranks among the top 10 best-equipped resorts in France! And, for nature lovers, hundreds of kilometres of marked trails, a bike resort, a trail running resort and an 18-hole golf course popular with golf lovers awaits you.
Market
All year round on Wednesdays
In the heart of the village of Villard de Lans, the marketplace is just another place to meet up and chat with the villagers, as well as the perfect opportunity to discover regional products or simply stroll through the village streets.
Vercors farmers market
Every Friday in the school holidays in July & August on the place de la Liberation.
Caves
Vercors is one of the most beautiful karsts in Europe: limestone mountains where water flows very little on the surface as it runs over the rocks and disappears into the earth. Over the millennia, this has resulted in exceptional underwater landscapes. Caves were adapted and brought to light so that this hidden world can be enjoyed by all. Follow your guide for a wondrous and educational voyage back in time. Speleology available.
Correncon golf course
This well-known site, and the pride of the locals, is today ranked among the most beautiful mountain golf courses in Europe! It should be noted, however, that the Corrençon golf range is not mountain golf but ... golfing in the mountains. The difference is in the size because at 1,100 metres above sea level, the topography is not rugged but hilly and in perfect harmony with a vast forest with many fragrances with large natural clearings.

Designed by the architect Hugues Lambert, this magnificent 18-hole golf course was created to offer beautiful views without harming Nature. And the countryside is all the more appreciable as it is maintained by the locals, Corrençian farmers who know the land very well and are concerned with preserving the natural environment.

With respect to the climate, the merging of Mediterranean, Alpine and oceanic influences provide golfers with ideal playing conditions when hot summer temperatures become unbearable golf courses on the plain. The training facilities are thus optimal, thanks to a friendly welcome and 45 practice stations, 16 of which are covered, mini-golf and a splendid course perfectly adapted to beginners and young children, with breath-taking views.
Reservations highly recommended - http://www.golfdecorrencon.com/
Lessons and training available.
Mountain biking
Villard de Lans has opened its BIKE RESORT©, 100% dedicated to all bicycle sports and bicycle sports enthusiasts, Mountain biking, road biking and cycling with electric bikes. The MOUNTAIN BIKE RESORT at Villard de Lans contains four practice spaces for downhill mountain biking, Enduro, Cross-Country & All Mountain, Freestyle, Dirt and Trial and Fat Bike. The area is easily accessible with the "Cote 2000" gondola lift which can carry three Mountains bikes and the rider. Pump track in Les Geymonds (next to Villard) on 1200m2 surface.
The cross-country/all-mountain resort comprises a new MTB/FFC-certified site and has 200km of new trails starting from the welcome centre at Colline des Bains (set-up& marking underway). It includes 14 redesigned and marked itineraries for all levels. These include 4 green itineraries, 5 blue itineraries, 3 red itineraries and 2 black itineraries. It also includes 2 legendary itineraries, the "Promo 1987" course and the "Légende 1987" course which follow the itineraries of the Mountain Bike championships of 1987. It also includes the "Grandes Traversées du Vercors" itineraries, for 318km of magnificent trails and unique landscapes that criss-cross the Vercors from North to South.
Electric mountain bikes - these excursions are based on the network of itineraries offered by the Mountain Bike Resort and Road Bike Resort with more than 700km of biking from the welcome centre to the Colline des Bains. All bicycle sports are possible and all participants will find the ideal itinerary suited to their needs and level. All of these itineraries are backed by "VIA VERCORS", the first mountain "Voie Douce" itinerary.
The Road Cycling Resort is based at the new Espace Cyclosport/FFC in Villard de Lans. Starting from the welcome centre at Colline des Bains, this space is reserved for road cycling throughout the Vercors mountain range and extends over almost 615km. It has a wide range of different itineraries and levels of difficulty with 12 marked itineraries. These itineraries including 9 traditional itineraries and 3 legendary itineraries that trace the 3 stages of the Tour de France, for which Villard de Lans was the town of arrival in 1985, 1989 and 1990.
Rental shops, instructors and guided excursions are all available in the resort.
Skate park
In the hamlet of Les Geymonds (next to Villard), the skate park is open all year round. Tables, quarter pipe, spine, slide bar etc.
Trail running
Villard-de-Lans inaugurated its first "trail resort" in Vercors, in the summer of 2013. These nature trails count more than 400,000 participants and host more than 2,000 sporting events across France per year. Download one of the 11 itineraries at Vercors at www.stationdetrail.com or ask the Tourist Office on arrival. Itineraries are on sale at the Tourist Office.
Nordic walking
Try Nordic walking (with poles), take a donkey with you to motivate the children, take to the trail if you are used to jogging at home or why not try the orienteering course for a more light-hearted outing surrounded by nature! You can now take the ViaVercors between Lans en Vercors and Villard de Lans to Corrençon en Vercors. This new itinerary is the first mountain "Voie Douce", an original concept dotted with gourmet breaks at farms and an exploration of the local heritage.
Hiking
Available in tourist offices, be sure you have the IGN 3236 map, the topoguide for the 4 Montagnes in the park or its own hiking and trail guide. Differences in elevation, distance and signs will be explained. Choose an itinerary adapted to your level of knowledge and physical capacity and of course, don't forget to check the weather before you leave.

Guided hikes are available in the resort.
Roller skis in Nordic park
With over 14km of accumulated loops on the site, the Nordic sports guides will introduce you in the afternoons to roller skis and shooting (biathlon) with 25 shooting lanes equipped with mechanical targets at Hauts Plateaux Nordic Centre. Lessons available in the resort.
Rock climbing
Learn how to rock climb in the legendary pathways of the Presles cliffs where Vercors comes into its own. You can rock climb on your own, as part of a school or with a guide. All year long, depending on the weather, you can rock climb in the Vercors site under the guidance of experienced professionals. In Villard de Lans and Corrençon, the Vallon de la Fauge and the Rochers de Combeauvieux are two highly complementary sites (from 3 to 7b+). Via ferrata is also available.

Accrobranche - Ludic Park
Swing from tree to tree like Tarzan and relive the fantasies of your childhood: rope bridges, suspension bridges and footbridges… with no obstacles in the way, these facilities are an endless source of enjoyment for children of all ages. This is a unique activity that can be shared as a family or with friends. Afternoons in the summer.

Hot air ballooning
With the wind on your face, savour the magnificent scenery from above. Patrick Poussardin offers hot-air balloon lessons for beginners leaving from Villard/Corrençon to explore Vercors with a bird's-eye view.
Open all year round, daily. Subject to favourable weather. Cancelled in case of bad weather.
https://air-alpes-aventure.com/
In Correction
Paragliding - VILLARD PARAPENTE
In the heart of the Vercros, in the Villard de Lans/Côte 2000 ski area, fulfil your dreams. Take off with Cédric, a state-qualified instructor, get a real bird's eye view of the Vercors plateau and its snow-capped mountains (Cornafion, Grande Moucherolle, the Gerbier ridge, etc.). 
Tandem paragliding flights from the top of the Cote 2000 cable car, landing at the bottom of the Villard slopes (an altitude drop of 600m). 
Speed buggy RC
Discover a model car complex with two indoor circuits. Open every day during the holidays in the late afternoon, by prior appointment in-between seasons. Take up a challenge with your friends or family! Little ones could test the baby track from the age of 3. 
Leisure centre - swimming and ice rink
In the centre of Villard de Lans, the leisure centre includes the aquatic centre and its famous wave pool, the André Ravix ice rink, which plays host to the Ours ice hockey games, as well as the fitness and relaxation centre. All year round, whatever the weather, you will be able to enjoy this unique experience.
Swimming pool
Aquatic centre (Wave swimming pool, paddling pools, outside swimming pool, balloon party, aquaerobics) - no waves after 17 hours.
Ice rink
With its 1800m2 of ice, the ice rink can provide a welcome breath of cool air in summer.
As well as traditional public sessions throughout the year with the possibility of skating lessons, "Ice Party" sessions, loved by teenagers, have been added in the evenings. Light shows, smoke machines, DJ, entertainment and lots of prizes... a real "techno-disco" night guaranteed! Free for children below the age of 5. The use of a helmet is compulsory for children, and is advisable for beginners, as is the use of gloves. Helmet rental at the door.
Le Rex cinema
Newly revamped, Le Rex is a 360 seat cinema with 3D projection, screening international events, live shows.
Bowling
Come to share a friendly moment in family or between friends, in the day and in the evening. Compulsory attendance of an adult for less than 16 years old.
Boules
Played all year round on the indoor bowls pitch, depending on availability. Petanque pitch and competitions organised. Open all year round.
Casino
Every day throughout the year. The casino includes 50 slot machines, stud poker, blackjack, bar, restaurant. Entry refused to under 18s., proof of identity required. Entry prohibited to minors - ID required.
Horse riding and donkey rides
For beginners and more advanced riders, the Haras du Vercors stables are open throughout the year, in a welcoming new centre with an indoor arena. You could opt for discovery rides, lessons, courses and horseback tours in the snow.
Potholing
Discover the inner beauty of the Vercors (geology and karst), and become an explorer… A unique and rare adventure open to all above 6. Beginners and the more experienced.
Tennis
Two indoor tennis courts, five outdoor courts, the possibility to play badminton. Note: variable opening depending on the weather.
Trampoline
Bam Freesports offers a trampoline, a large foam pool and a parkour space. Alone or with your friends, come for a laugh and loads of enjoyment. Jumping is fun!  Ages 8 and above - Booking recommended.
Wellbeing/beauty
The Spa of the Grand Hôtel de Paris*** in the centre of Villard, in a private property covering three hectares, come experience an unforgettable time where the watchwords are relaxation and well-being. The spa has a pool with massage nozzles and a counter-current swimming machine, a Jacuzzi, a sauna and Turkish baths. Get yourself pampered with the modelage or body treatments using Sothys products, have your eyelashes extended and/or coloured, get depilatory treatment etc. (professional beauty advice, gift voucher). 
The spa at the Hôtel des Clarines*** in the heart of Corrençon, in a contemporary and cosy mountain setting that uses natural materials, this warm and peaceful spa is also open to those who are not guests at the hotel. It offers care treatments and a relaxation area with a sauna, Turkish bath and Jacuzzi. Its professional beauticians are trained in a variety of techniques and can provide modelage, body care and facial treatments. The Cinq Mondes and Deva beauty rituals will suspend time and fill your senses. 
Orienteering
There are 15 permanent orienteering circuits to discover in the villages all year round and were created following the organisation of the World Championships in 1996.
In winter, we recommend that you don snowshoes to go in search of the snowy markers. Go to the Tourist Office where the maps are on sale, equip yourself with a compass and go off the beaten track in search of the markers. There's nothing to win, only the pleasure of exercising your brain and legs, as a team or as a challenge! Maps are available at the Tourist Offices for individual use.
Canyoning
A fun activity for ages 12+, canyoning and downhill water activities cover a wide range of aquatic activities that include aquatic excursions, descending waterfalls with ropes, jumping in clear-water pools, and sliding down natural waterslides. The rivers that run down the slopes of the Vercors are perfectly adapted for beginners. Professional guides are there to take the lead.
Fishing and rivers
The tourist offices will guide you to the best spots: the Pont de l'Amour, along the Bourne through the Via Vercors or a day trip to the Gorges de Bruyant. Perfect for family picnics.

These rivers and their oxygenated waters are home to the Brown trout. Awarded the National Park label, a sign of quality, these trout are the delight of fishing enthusiasts. Take advantage of the daily opening of the Cote 2000 gondola lift. From the top you can easily reach the Lac des Prés (1536m) in 20 minutes walk or the Lac de la Grande Moucherolle (1916m) in 50 minutes walk.
Both lakes above - two catches per day per person are allowed as well as the use of natural bait (license required).
Restaurants and bars in Villard de Lans
There are over 15 bars and restaurants in Villard de Lans. There is also pub/club called Discotheque Le Country open all year around and the Hiboubox.
You'll find a selection from creperies, pizzerias, snack bars, Gourmet/Gastronomic restaurants, typical French Savoyarde restaurants, bars/cafes that line the bottom of the slopes etc.
Amenities in Villard de Lans
Many shops open all year round in Villard de Lans! 60 shops are even open on Sundays!
Various shops to buy regional products, bakery, patisserie, fishmongers, boulangerie, cremerie, fruit/vegetable store, tea/coffee shop, charcuterie, épicerie, sports shops, pharmacy, vets, dentist, physiotherapists, doctors, opticians, osteopaths, tabac, clothing stores. You really are spoilt for choice!
There is a 24/24h petrol station in Villard de Lans.
There are also general supermarkets – Superette Spar, Intermarche, Casino, Superette Proxi.
Vercors Lait Cooperative dairy are producers of Bleu du Vercors Sassenage AOP. This cheese is made according to a tasty recipe that is over six centuries old, which was revived in the 1990s by some ten producers. In addition to the iconic Vercors cheese, you will also find a host of other cheeses from the Dauphiné region: Col vert, Brique du Vercors, Saint-Marcellin, Saint-Félicien etc. Open every day in Villard de Lans
Accessing Villard de Lans
By Road (self drive options pre-bookable with Peak Retreats): 
Driving distance from Calais 554 miles (approx 8hrs30)
Two special recharging points are available in the villages. Tourist office Information.
By Plane (not pre-bookable):
Geneva is 186km from Samoëns (2 hours 15 mins)
www.gva.ch
Chambery Airport is 107km from Samoëns (1 hour 30 mins)
www.chambery-airport.com
Grenoble Airport is 66km from Villard de Lans (1 hour)
www.grenoble-airport.com
Lyon Saint-Exupery is 112km from Samoëns (1 hour 20 mins)
www.lyonaeroports.com
By Rail (pre-bookable with Peak Retreats): 
Coach connection from Grenoble train/bus station (35km) - https://www.transisere.fr/
Paris-Grenoble 3 hours on TGV.
Regular line 5100 (Grenoble-Villard-de-Lans).