Wednesday, 14, November, 2018
Marine from the Peak Retreats team headed to Sainte Foy in the Tarentaise for her annual ski holiday with friends. Here she tells all with some insider knowledge...
We headed to Sainte Foy towards the end of season, leaving the UK on 10th March. We travelled by car taking the Folkstone – Calais route on the Eurotunnel. We are big fans of the Eurotunnel, and with our FlexiPlus upgrade, it was so easy! We stopped over at my parents in France overnight and then headed on to the resort in the morning. 
Sainte Foy is only a few miles from such big names as Tignes, Val d'Isère and Les Arcs. There are no high-rise buildings, just chalet-style dwellings that nestle amongst the trees with Savoyard features. It's a really lovely looking resort.
Peak Retreats offers a range of Sainte Foy accommodation options. All of which are hand-picked and are of a very high standard. I decided to stay in Le Ruitor. It's at the end of a small road lined with traditional chalets. Not only does it look really cool, but it's super convenient. 400m from ski school, hire shops and only 500m from the lifts. The staff were attentive and helpful and the rooms were of a good standard with everything you need. I'd happily stay there again.
The Sainte Foy ski area is around 41km but it's the quality of the skiing that this resort is known for. It's the place ski instructors from the nearby mega-resorts come to on their days off. There's vast areas of highly rated easy (and not quite so easy) off-piste areas and the resort also has something to offer mixed-level skiers and boarders too.
Insider Tip: If you're looking for an introduction to off-piste skiing, I recommend the Wednesday morning session. It's open to skiers and boarders over the age of 12 who can ski comfortably on a red run. It's only £59 per person for a four-hour session and that includes the loan of all off-piste safety equipment. If that's something you'd be interested in, call our team on 023 9283 9310 and they can get you booked on!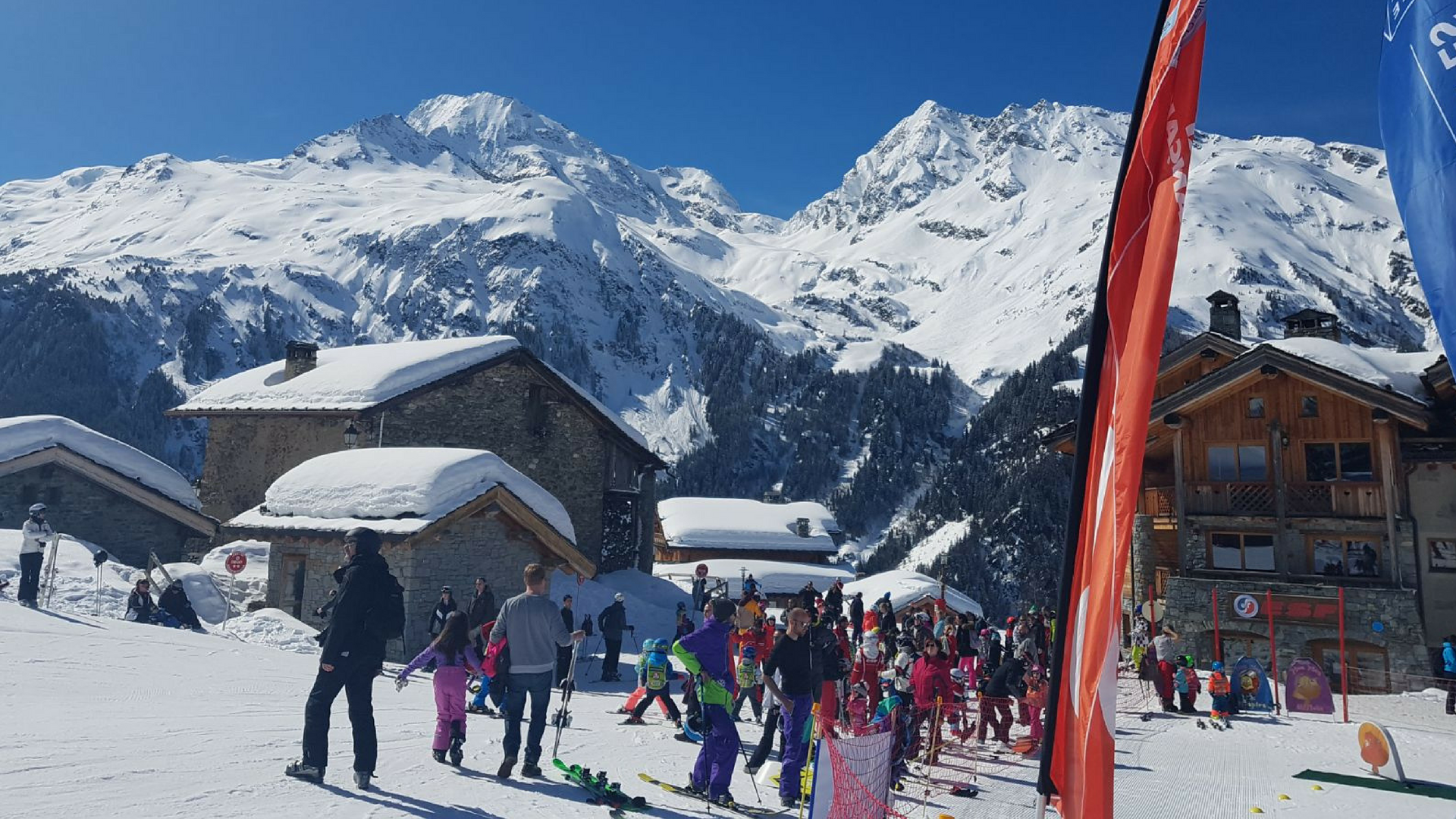 We particularly liked skiing from La Chapelle to Plan Bois. It's tree-lined and very beautiful. The slopes weren't very busy, at times I was the only person on them. One of the reasons I love to ski in March is because of how quiet the slopes and lifts are. Also, and just because I know people sometimes worry about this, all the slopes and lifts were fully open.
Off the pistes, there's a lot to do. We really loved walking – there are some fabulous trails with stunning views. It's just so beautiful. Non-skiers can also enjoy dog sledging, superb guided snowshoe walks, snow biking, heli-skiing (in Italy, just across the border) and paragliding.
Insider Tip: Our favourite place to eat was La Bergerie. The food was traditional and delicious. Our favourite bar was La Maison a Colonnes. It's situated in front of the Mount Pourri and is ski-in/ski-out.
What I liked most about Sainte Foy was how cute it was. I found everyone really friendly, which was really important. I loved the ambience of the place with the traditional chalets. It's perfect for families. It even offers childcare for those aged between 3 and 11 years and includes activities such as sledging, making snowmen, arts and crafts, indoor and outdoor games. They link up with the ski school so your children can be escorted to their lessons while you're out enjoying the mountains.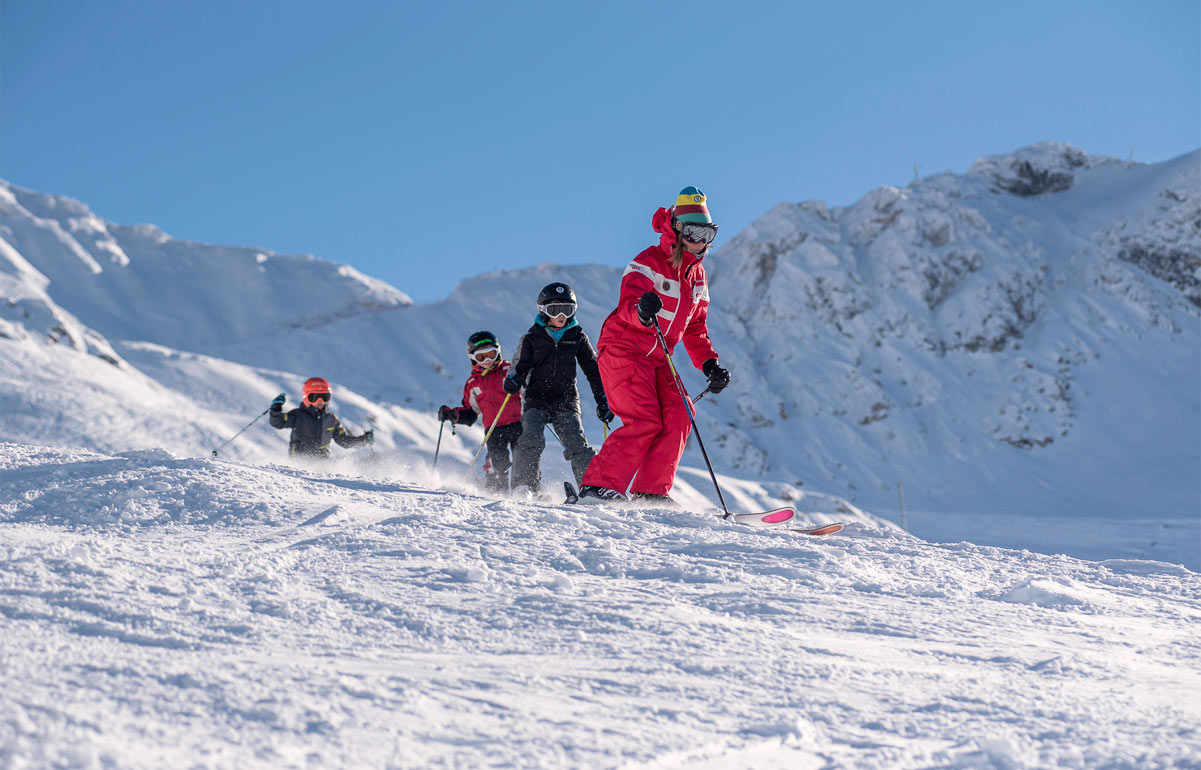 On that note, although I am a champion of ski schools because I see how quickly people progress, I was still really surprised by exactly how much they care. They make a lot of effort to make sure everyone feels welcomed and comfortable. The ski school at Sainte Foy really is excellent.
Insider Tip: Take the kids night time sledging! It's amazing. You leave from resort and sledge down through the forest to the village of Mousselard. It's a thrill seekers paradise! There's warming vin chaud or hot chocolate at the end of the trail and return transport included.
If you have any questions about Sainte Foy, or anything you have read here, give our Alpine Experts a call on 023 9283 9310.