Wednesday, 22, April, 2020
Fresh air, wide open spaces, and uncrowded spots characterise some of the best summer destinations in the French Alps! There's a vast choice of activities and things to do in the Alps during the summer months too.
For those planning their next trip, we have some inspirational picks of our top places to head to for the perfect summer holiday in the French Alps…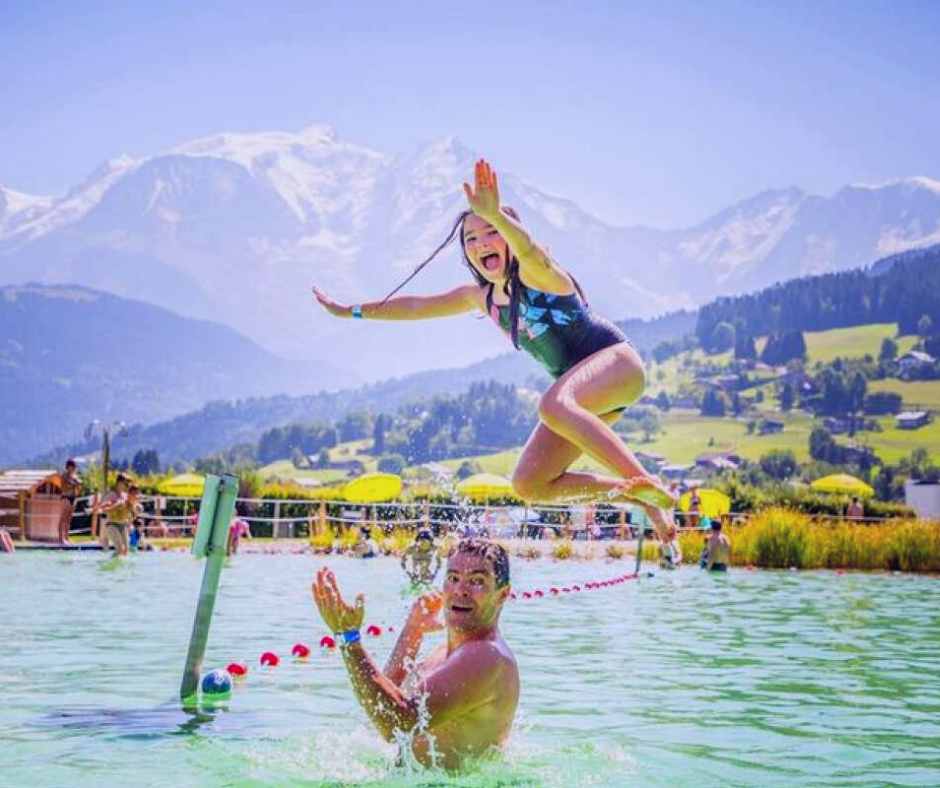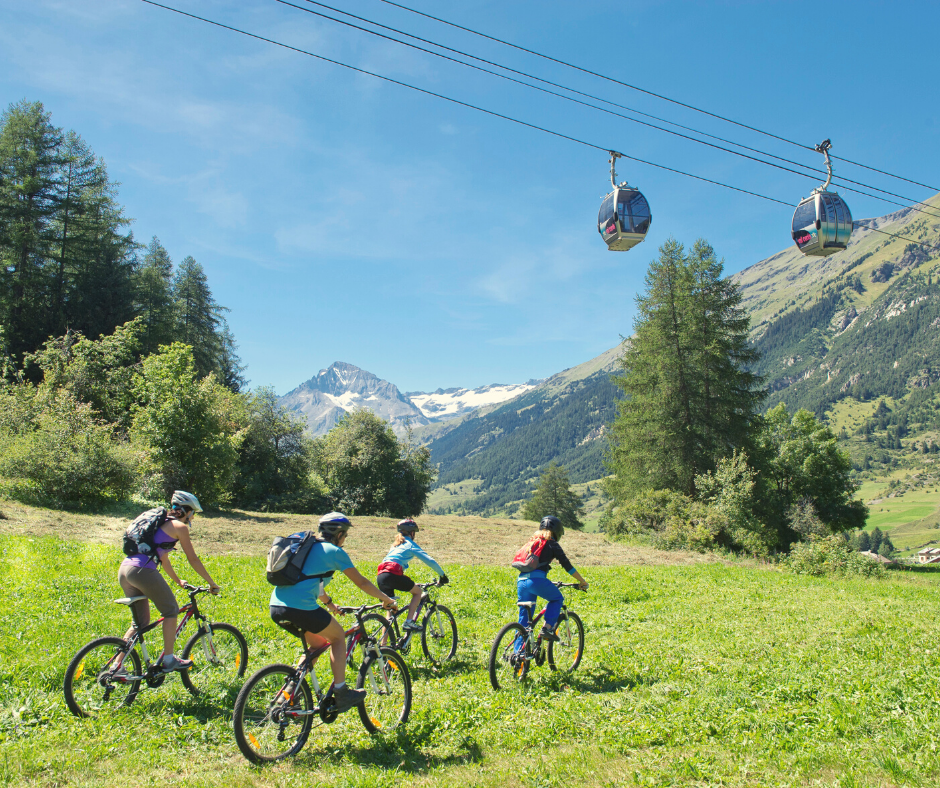 Why the French Alps?
The French Alps offers all the outdoor space you could possibly need for a summer break, equally balanced with both adventure and respite. The traditional mountain village resorts make a perfect holiday destination for escaping the big crowds.
There is something for everyone; from long winding walks or challenging mountain hikes, to a number of water activities on the lakes and rivers (paddle boarding, rafting, sailing anyone?), or for the thrill seekers perhaps a paraglide, mountain kart or zipline!
Getting there is easy too. Why not drive? You can pack everything you could possibly need and easily hop on the Eurotunnel, all while avoiding the queues and crowds at the airport! You could even break up the journey by staying at one of our overnight spots.
Stay in your own self-catered apartment, with everything you need for a 'home away from home' feel. Self-catering is convenient and offers the freedom of planning your day as you wish, all whilst relaxing in your own space.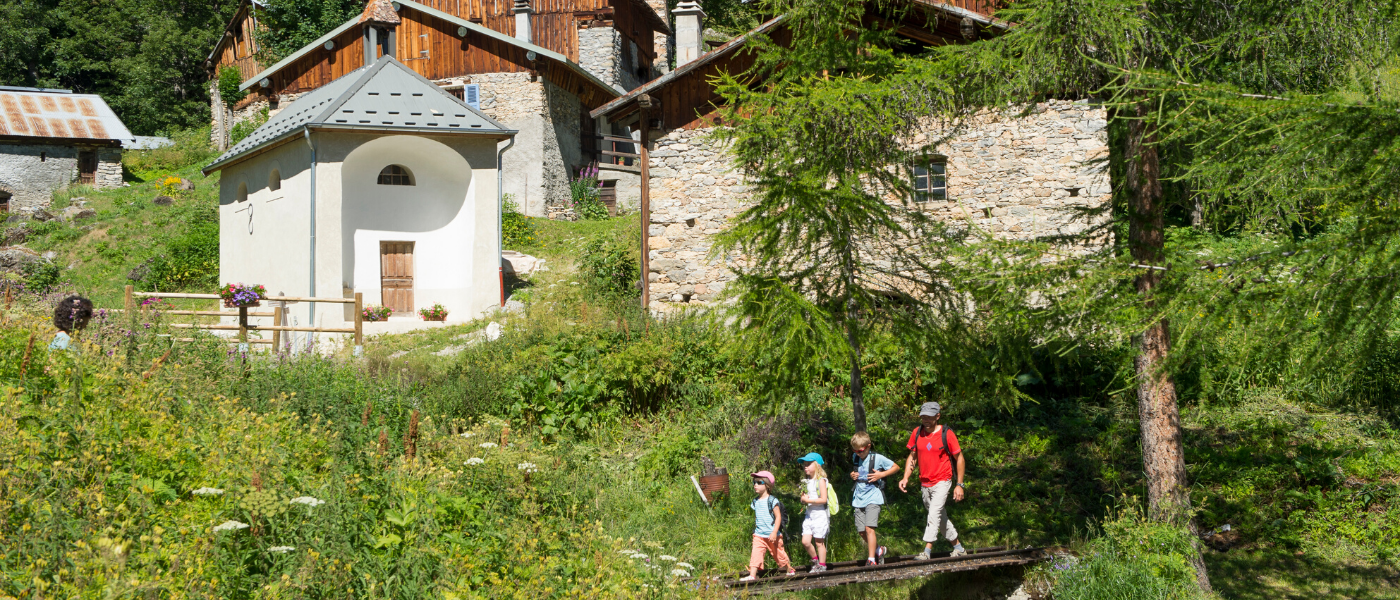 Where in the French Alps?
Are you looking for an active holiday, or perhaps a secluded spot, a bit of culture, or maybe a bit of everything? We've got you covered with these beautiful mountain destinations…
For an active break
The many village resorts in the French Alps offer an abundance of activities in the summer months - and for all ages too. On top of the typical mountain ventures such as hiking and mountain biking, some resorts have an extended range of activities for the whole family to get involved with!
Tignes is a top destination choice due to the array of activities on offer. Get a My Tignes card and benefit from access to an array of activities to try! From land-based activities such as; trampolining, archery, mini-golf, tennis, and beach volleyball, to water sports including; paddle boarding, catamaran and pedalo.
Drive time: Calais to Tignes in 9h40
Other great options for active holidays are Samoens, Les Saisies, and Les Deux Alpes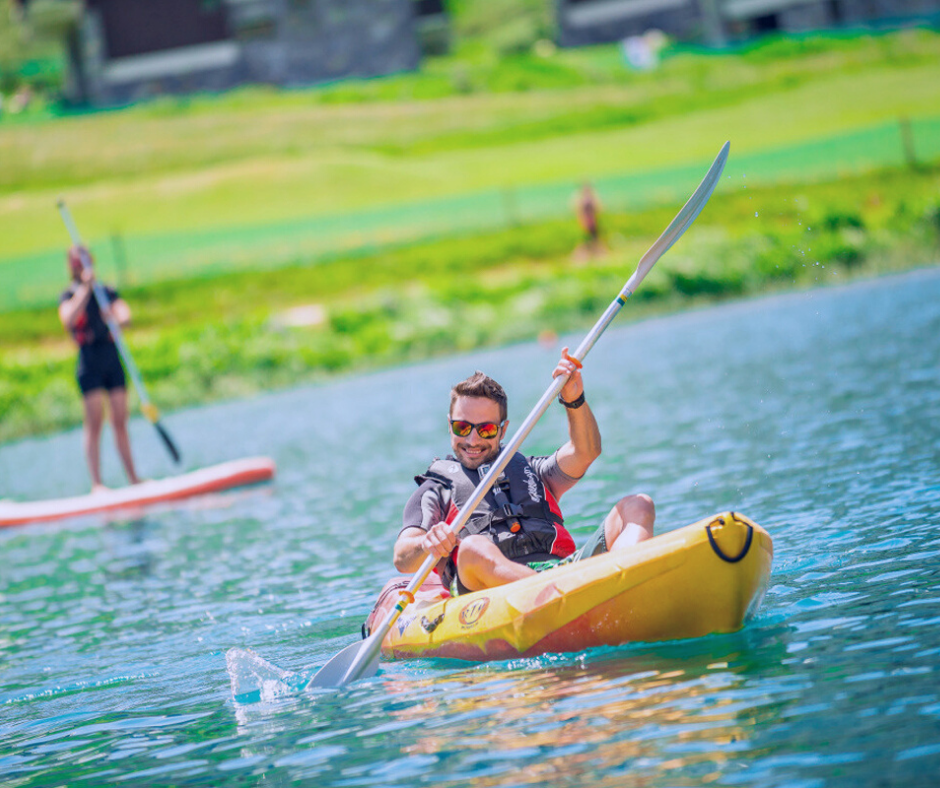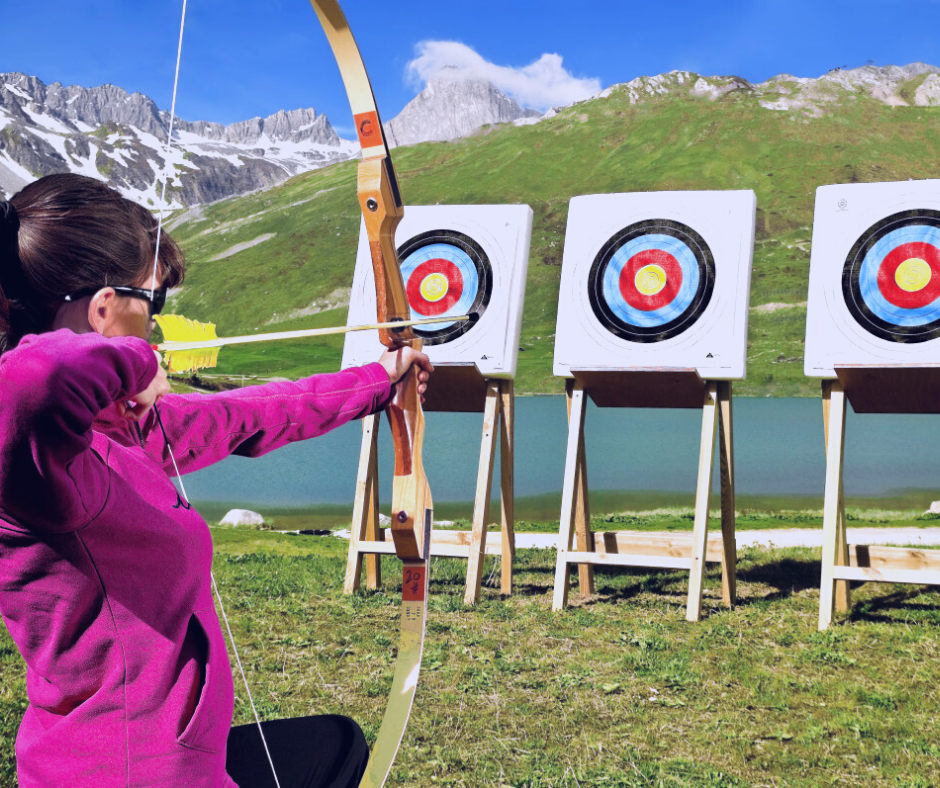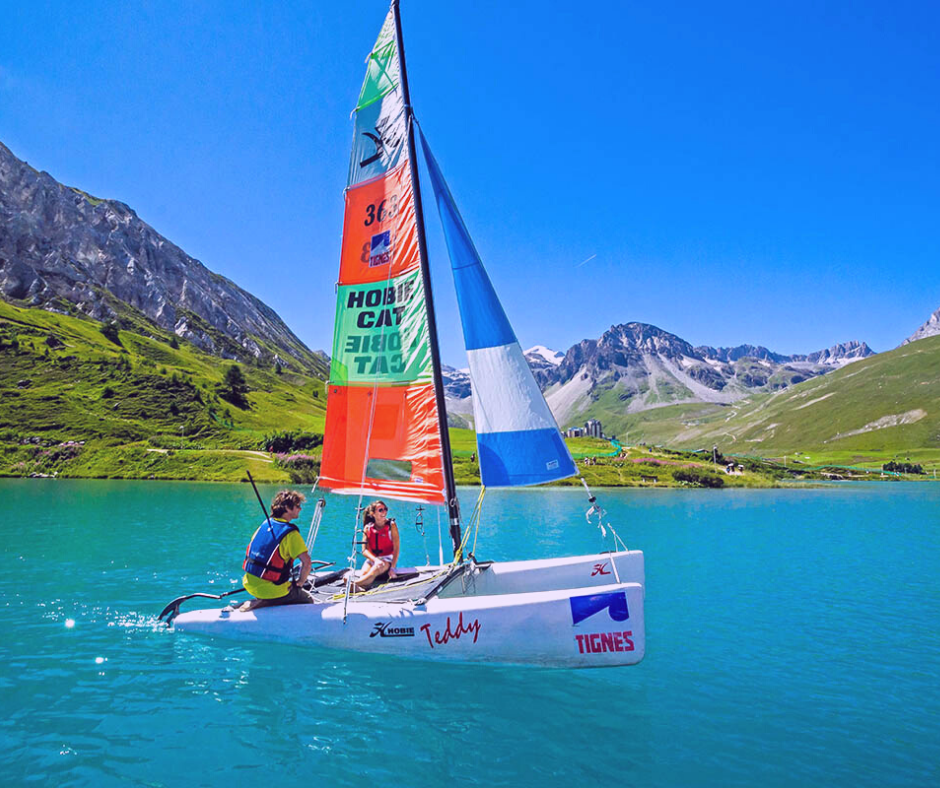 For Ramblers
There's no doubt that the whole of the French Alps is a perfect holiday destination for keen walkers and hikers, but one of our favourites has to be Samoens. Found in the large Grand Massif area, Samoens is a perfect spot for those wanting to explore! With over 900km of marked alpine walking trails in and around the Giffre Valley, there is plenty of choice for a mountain hike.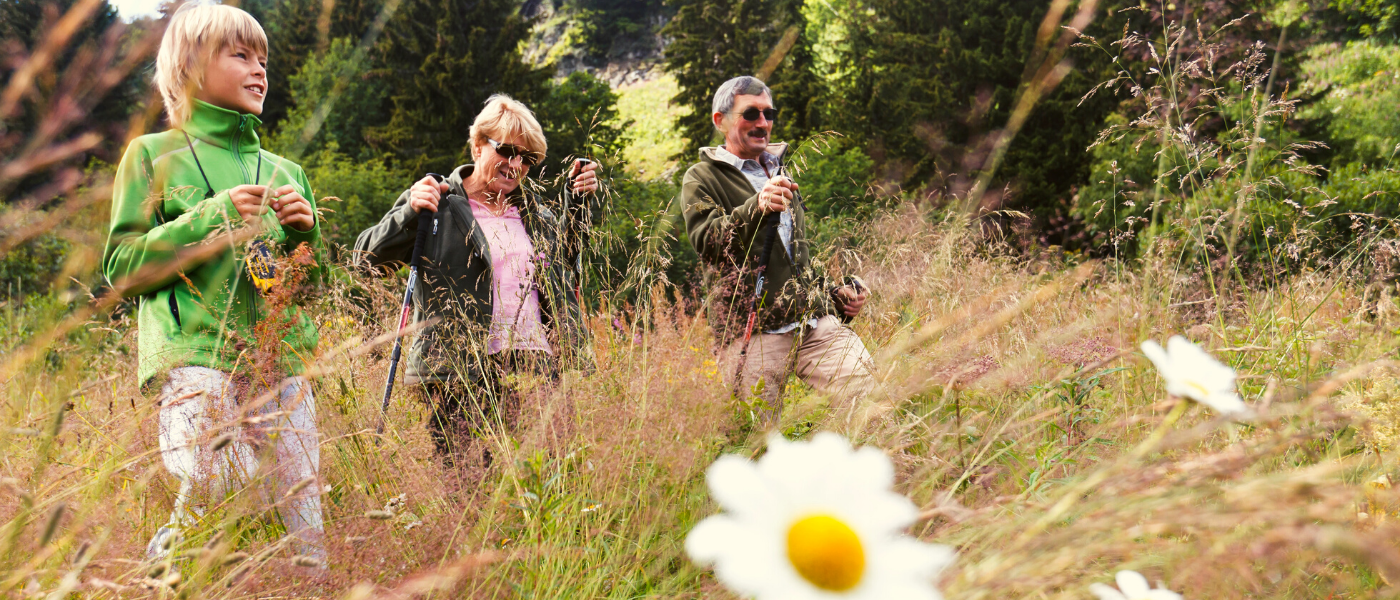 Samoens is also in close proximity to Sixt-Fer-a-Cheval which is home to the truly stunning landmark of the Cirque du Fer-a-Cheval - a horseshoe of limestone cliffs displaying several breath-taking waterfalls. Experience this and more on one of the many guided walks available, showcasing all that this area of the French Alps has to offer, with its beautiful scenery and wildlife.
Drive time: Calais to Samoens in under 8 hours
Other great options for a walking holiday are Les Carroz d'Araches and Sixt Fer a Cheval
For some culture
There is such a great variety of things to do in the French Alps, with the opportunity to enjoy the tranquillity of a quaint alpine village whilst also visiting a number of the 'must-see' destinations. Why not embark on a few day trips during your summer break? Summer resorts such as Combloux,  Les Saisies, Le Grand Bornand, and Les Carroz d'Araches have so much to offer visitors during the summer, both for what they have in resort and also for their surroundings. 
The pretty village resorts of Combloux and Les Saisies are idyllic locations for exploring the Alps. Enjoy the warm waters of Combloux's ecological swimming lake - naturally purified by a variety of plants and heated by the sun's rays. Les Saisies also is a great choice for summer, with plenty of activities to keep everyone entertained, including the recently added 4 seasons mountain coaster!
These villages are perfect for a relaxing summer break with Mont Blanc summit as a backdrop. There's also plenty of other places to see in the area, including a visit to Chamonix, with a journey on the Montenvers railway to the Mer de Glace!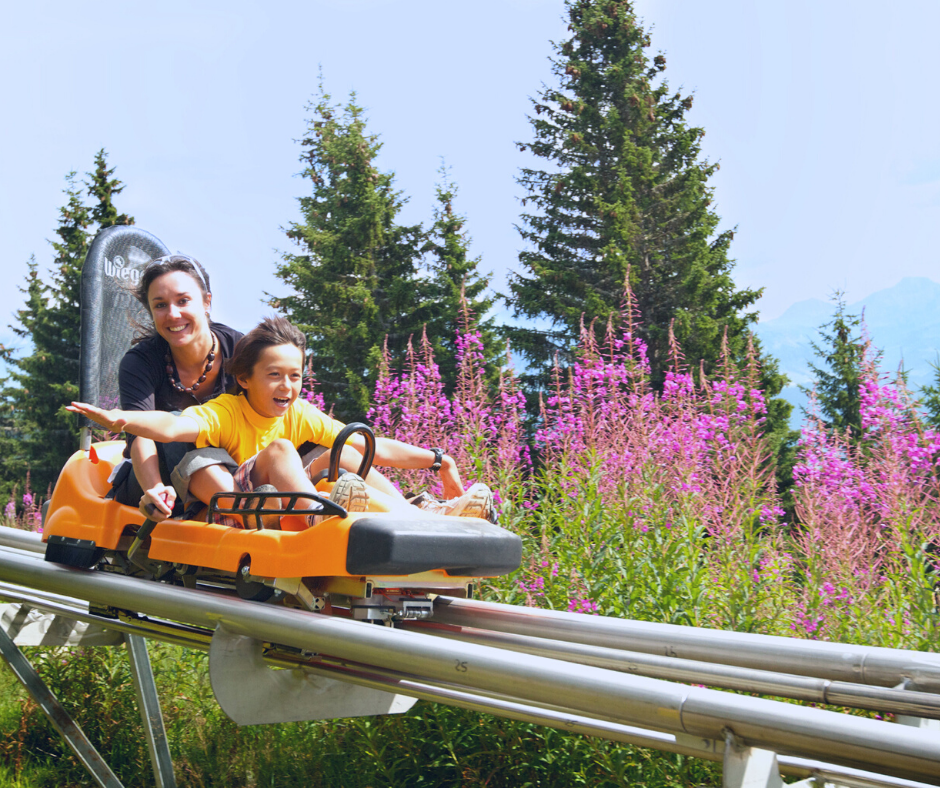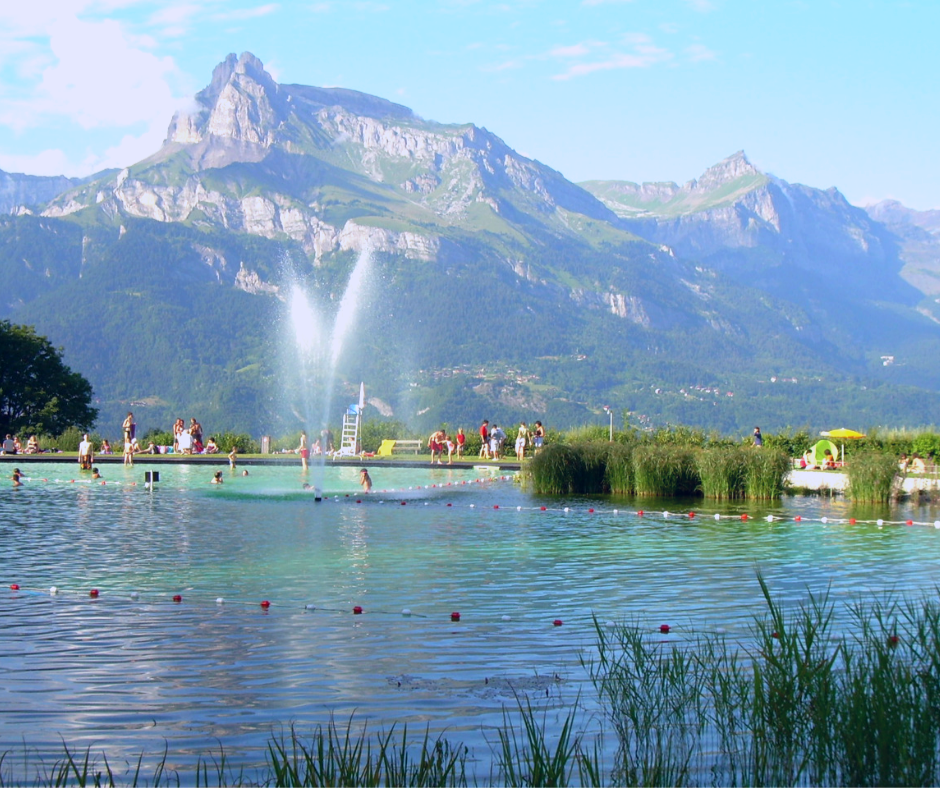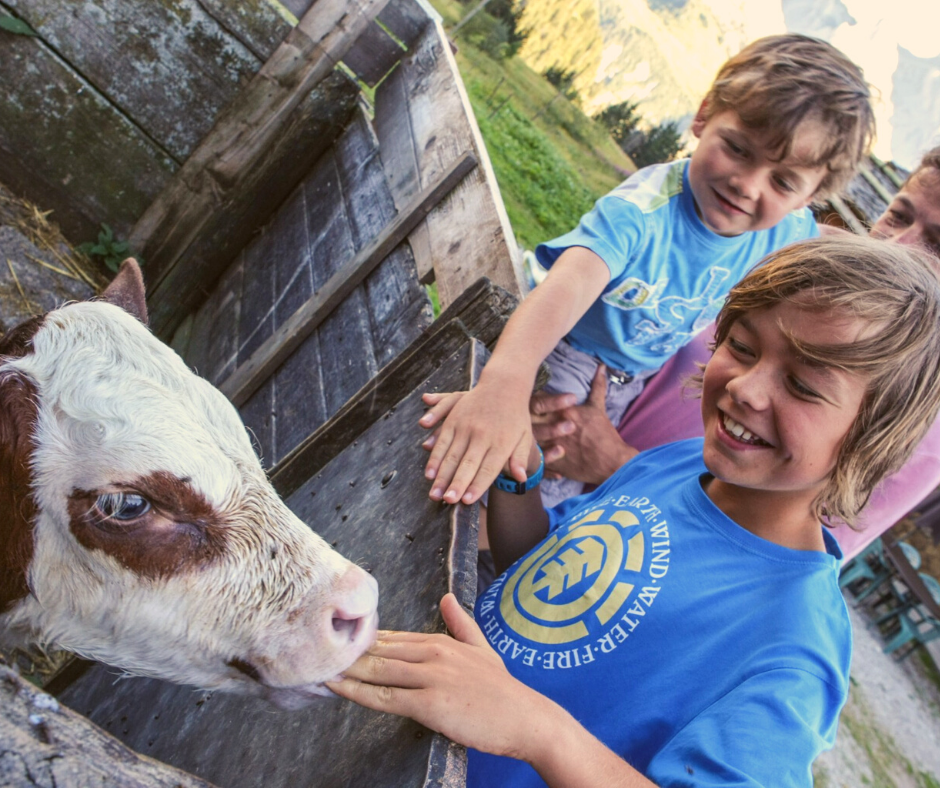 A farm visit in Le Grand Bornand is a must! This alpine village is the home of Reblochon cheese, protected by the coveted AOC (Appellation d'Origine Controlée) recognition, and you can learn how it is made at the local farm. Le Grand Bornand, as well as Les Carroz d'Araches, are not far away from Annecy, making a perfect day trip to the famous town and its lake! 
For cyclists and mountain bikers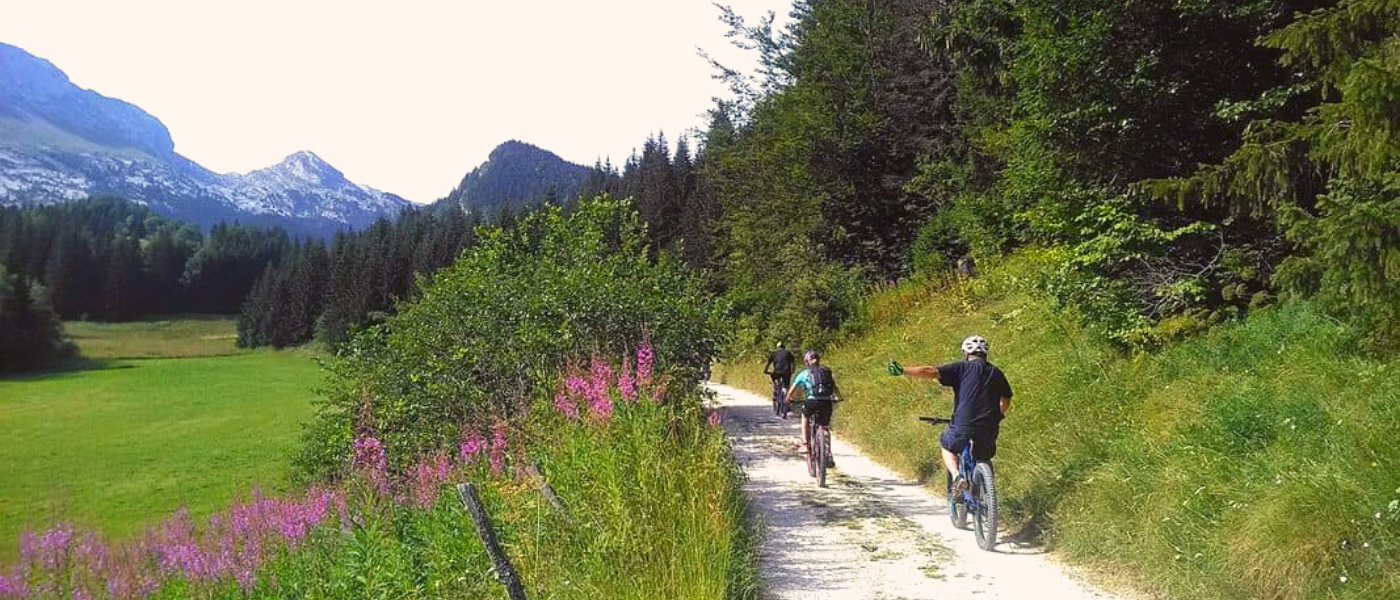 Follow in the footsteps (or cycle tracks!) of the greats and stay in one of the famed locations of the Tour de France. A number of resorts featured on our summer programme have hosted one of the world-renowned Alpine stages of the race. In 2020, the race passed through Villard de Lans! This pretty mountain village found in the Isere region of the Alps, is perfect for both cyclists and mountain bikers of all abilities, with their recently opened BIKE RESORT©.
The BIKE RESORT© provides a safe and controlled environment for everyone, including novice bikers/cyclists, with; guides, tools, and services available to use. Road cyclists have 615km to explore, with varying difficulty levels, including 12 marked routes to follow. Mountain bikers are very well catered for with trails suitable for all disciplines and abilities (from beginner to expert) including downhill/Enduro, cross-country, freestyle, and Fat Bike! The mountain bike resort is easily accessed by several pedestrian lifts.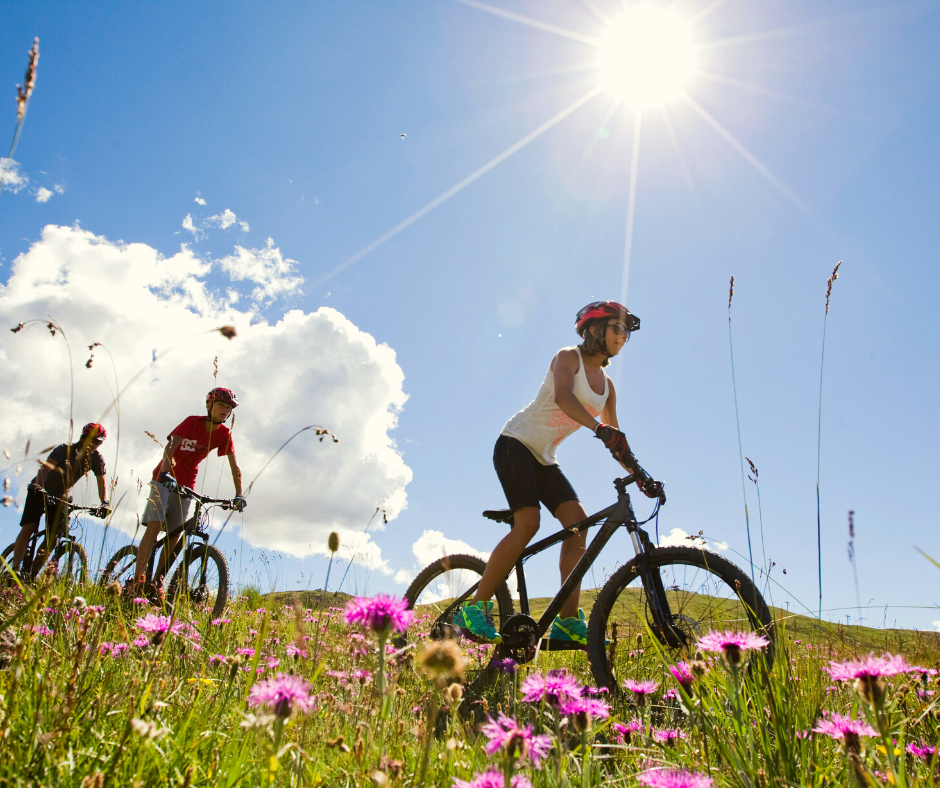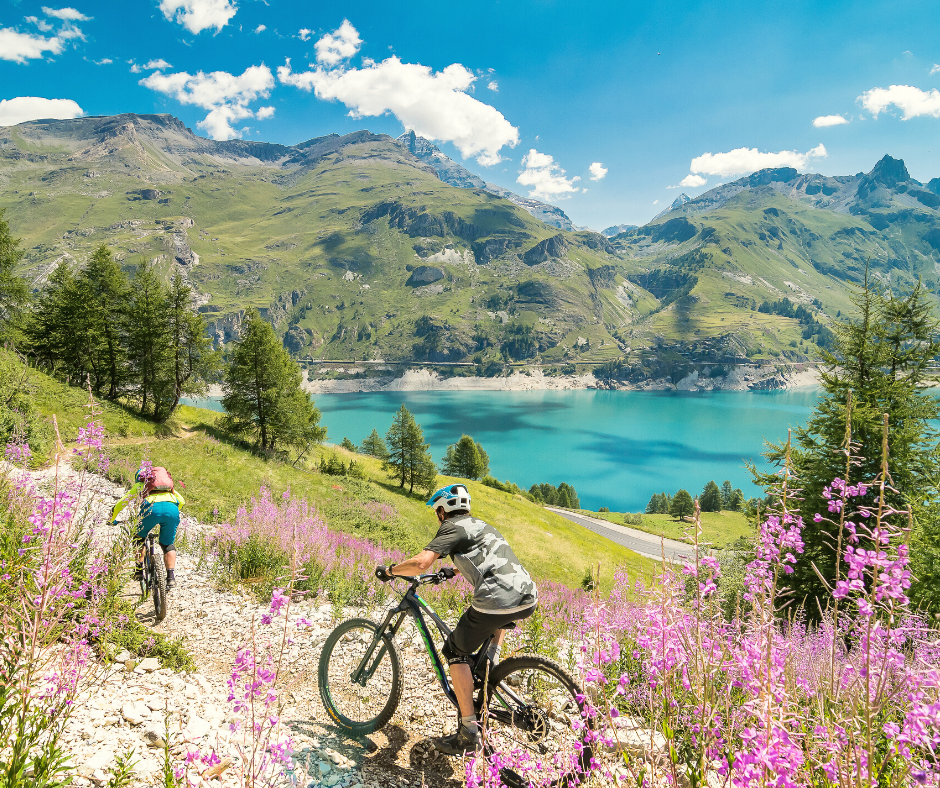 For something a bit different, why not hire out an E-bike? The varied assist levels on these bikes allow you to explore the mountain passes with ease, enabling you to travel further or on more challenging routes. In Villard de Lans the specialised E-bike park offers 700km of trails/road routes! Also, take a look at our e-biking blog post for more information on other great resorts in the French Alps where this is available.
Drive time: Calais to Villard de Lans in just over 8.5 hours
Other great options for cycling holidays are Samoens and Morzine.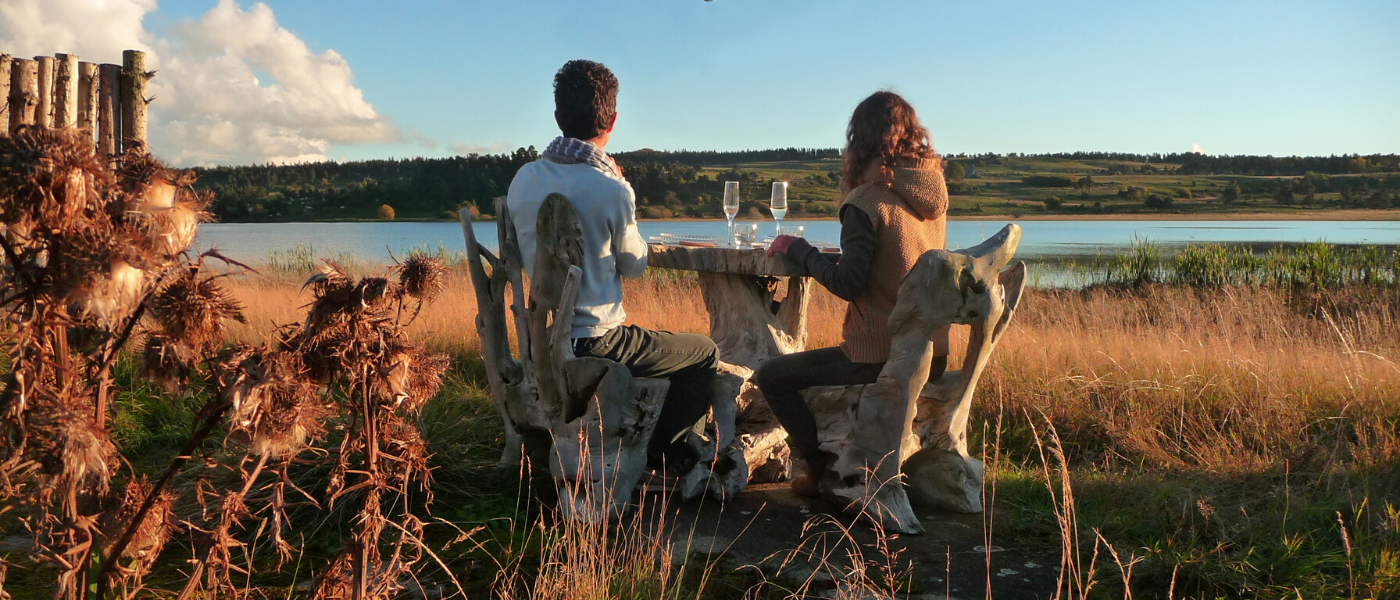 The large open spaces of the French Alps and the surrounding regions make for an idyllic escape during the summer months and offer an opportunity to truly connect with your surroundings. In the volcanic region of the Auvergne, the Instants d'Absolu Ecolodge in Cantal embodies this notion of the importance of connecting with nature in a 4-day Wilderness Wellness package. Set in a 300-year-old farmhouse, the secluded Ecolodge is comprised of only 12 bedrooms, making it a perfect choice for those wanting a quiet escape away from larger crowds. The 4-day package includes a restorative itinerary with innovative outdoor yoga classes, guided walks with an expert naturalist, spa treatments, and locally sourced fresh food.
Drive time: Calais to Cantal in under 9 hours. Break up the journey and make a road trip of it by staying at one of our overnight stops!
We'd also recommend looking at the 5* Jiva Hill resort, providing a truly luxurious and relaxing break in the Monts Jura region.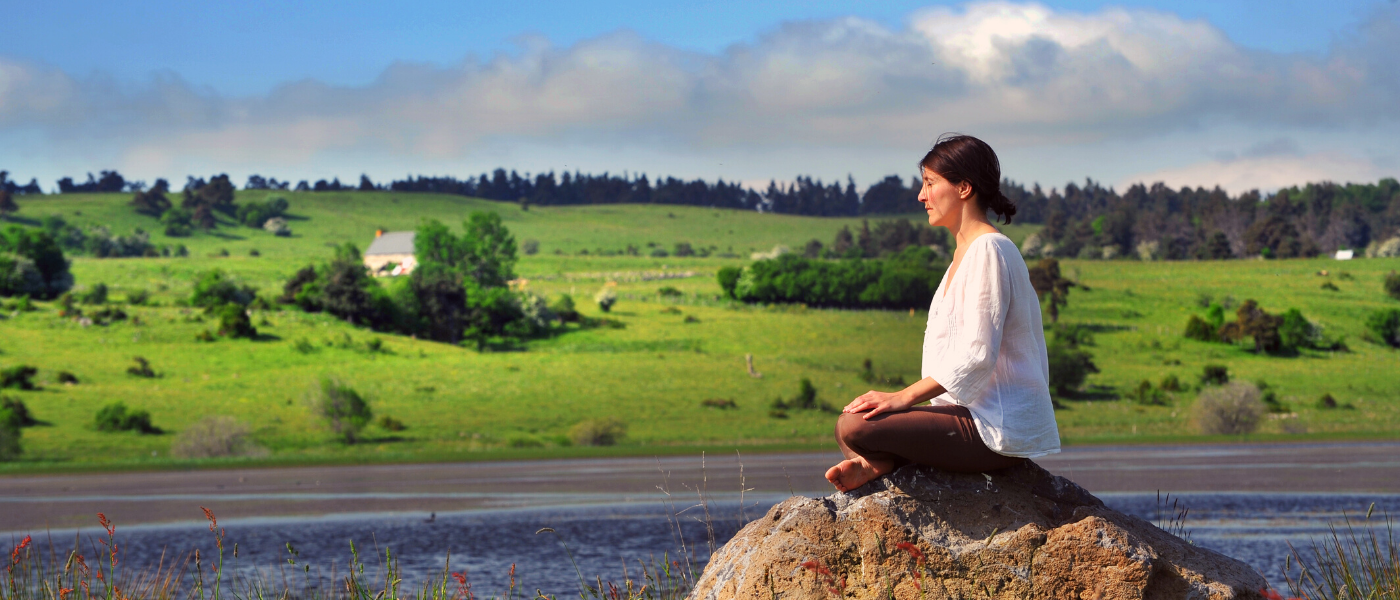 Where to stay?
We'd recommend any of our Directors' Choice residences for a truly 'home away from home' feel. Stay in a 4-star apartment with all the space you could need for your break. These residences are modern and well equipped with a fully kitted kitchen, living and dining space, and most have a balcony/terrace too. Additional facilities even include free access the wellness suites, with indoor heated pool, hot tub, steam, fitness room, with the option to book spa treatments during your stay!
Call us on 023 9283 9310 and our Alpine Experts will put together a bespoke summer holiday best suited for your needs.