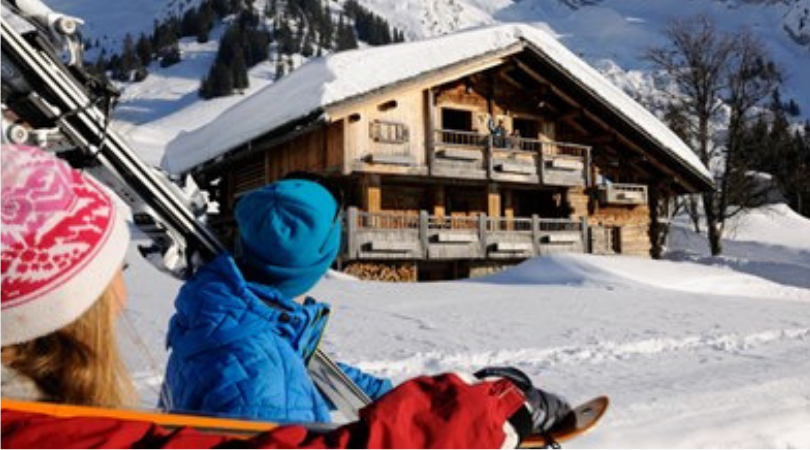 Friday, 11, August, 2017

"I want to go on a ski holiday...but what type of accommodation should I pick?"
Our guide aims to answer exactly that. We discuss different ski accommodation options; the pros and cons of apartments, chalets and hotels; plus other factors to consider when making your decision.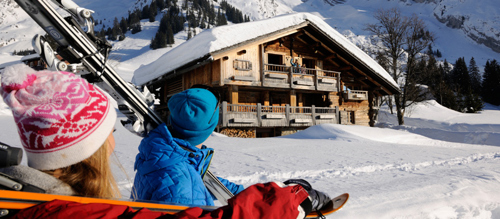 Guide to Ski Holiday Accommodation Options: The Basics
What's a ski apartment?
A self-catered apartment is a set of rooms within a larger hotel-like building. Typically they consist of a living area, kitchen with cooking facilities, bathroom and from 1 to 7 bedrooms. Most have facilities traditionally associated with a hotel, for example, receptions, swimming pools and gyms. The buildings can range from 2* - 4* Luxury and differences include extras like bread delivery services, spa facilities, laundry areas and car parks.
What's a ski chalet?
A self-catered French chalet is a traditional, Alpine wooden house set on its own ground. Each chalet is different in terms of style, furnishings and decor. Again, there's usually a living/dining area, kitchen with cooking facilities, bathroom and from 1 to 7 bedrooms. Some are interconnecting to form larger chalets, some have fireplaces or wood burners, and some have their own saunas and Jacuzzis.
What's a hotel?
Our hotels in the Alps have been carefully selected for their true Alpine hospitality. You can book your room on a half board or B&B basis. They range from 3* - 5* but most ski hotels have lounge areas, some of the higher rated hotels have indoor leisure facilities and restaurants serving local cuisine. 
***NEWS: Our programme has expanded! We now offer all inclusive ski holidays in the Alps!
Packages include accommodation, 3 gourmet meals a day, snacks, alcoholic and non-alcoholic drinks,
ski hire, ski school, lift passes, Eurotunnel crossings or airport transfers, entertainment and kids clubs.***

Self-Catered Apartments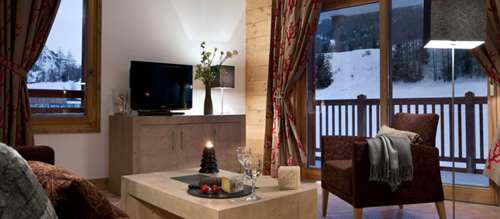 The Pros….
No set meal times means flexibility to try the local cuisine when you wish
Save money by cooking your own meals 
Privacy within the apartment - bedrooms are separate from the living space
Access to lounge areas, ski lockers, spas and fitness rooms
Suitable for families, groups, independent skiers and couples
Great choice for those picturing a home from home
Great option for extra flexibility, independence and convenience 
The Cons….
Not necessarily a good option if you don't want to cook or try French cuisine 
Self-Catered Chalets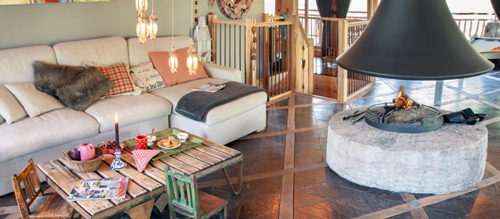 The Pros
Chalets tend to be spacious
Privacy within the apartment as bedrooms are separate from the living space
More independence and privacy as most chalets are set in their own ground
Suitable for big family groups or groups of friends
Great choice for those picturing a home from home
 The Cons….
Not necessarily a good option if you don't want to cook or try

 

French cuisine
No access to facilities such as gyms and spas
Ski Hotels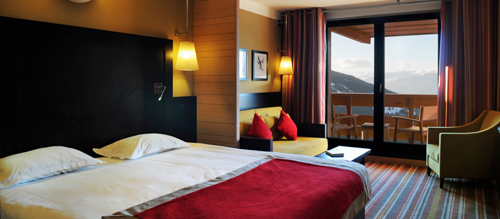 The Pros
The Cons….
Some hotel rooms lack private communal space, such as a lounge within the hotel room

Factors to Consider When Choosing Ski Holiday Accommodation
Assuming you've chosen your ski resort, there are several factors to consider:
Haven't chosen a ski resort yet? Be inspired by the resort selector page.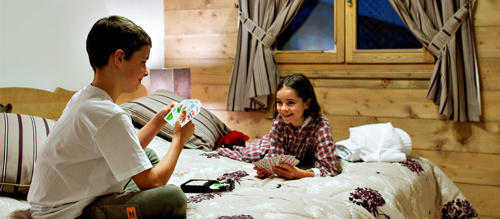 Who is going?
How many bedrooms will you require?
What level of skiing are you and the rest of your group at? 
Would you rather be near the ski school or off-piste areas?
Are you looking for family-friendly or après-ski-adjacent?
Calculate your budget
Could self-catered be a good option to save you money? 
If you're planning on booking ski school, lift passes and eating out then an all-inclusive hotel may be a more cost effective option
Look through accommodation options in your ski resort
What facilities do they have vs what facilities do you want? For example, some self-catered apartments have access to spas.
Where do you want to be located? Some residences are near restaurants and some are next to the ski schools.
Do you want accommodation with specialised areas for children?
How will you be travelling?
If you're travelling by car (self-drive or a rented car) then car parking could be a priority.
What do you want from your ski accommodation?
There are many options to consider for the perfect ski holiday depending on who is going, what atmosphere you're after, and what extra facilities would benefit your trip. The best option is to plan what you want from your accommodation before looking into your options.
Each residence we feature has details of the facilities and photographs on their webpage to help inform your decision. Or our friendly reservations team are more than happy to discuss what you're envisaging and match you with your perfect ski accommodation type.