Hot summer offer: Tignes resort activity card!
There's something for everyone this summer in Tignes - from mountain biking to watersports, stunning walks to trampolining. If you're thinking about heading to the French Alps, Tignes makes filling your days with activities affordable with the My Tignes Open card. When you stay in selected properties throughout July and August, for just a small charge for the week you will have access to lots of activities nestled in Tignes' district for free! This makes for a very affordable, action packed summer holiday.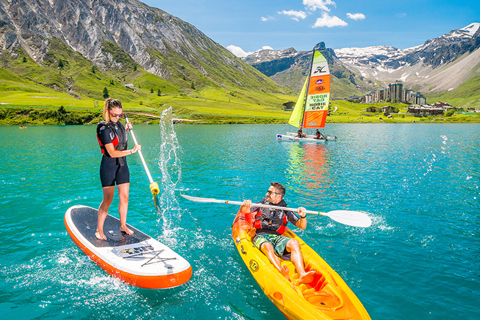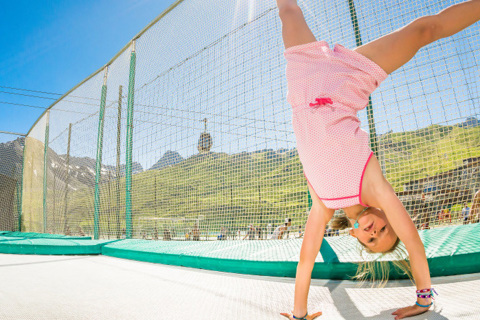 To get your My Tignes card, just book your one week stay at any of the following properties...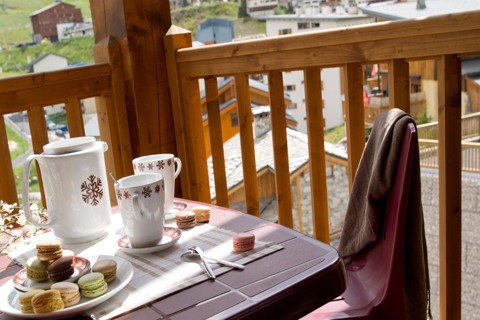 Get 10% off* selected weeks in June, July and August when you book by 15/05/2019!
Frequently asked questions
What is a My Tignes Open card?
A My Tignes Open card gives you access to many of the activities and facilities throughout the area. You just book up for each activity (either online or in person) and enjoy! 
Where do I get the card from?
When you book your stay at Kalinda, Le Nevada or Le Telemark you will be able to purchase them at reception on arrival. 
What activities do I have access to?
You can have access to two free activities per day, which can be used at any time during your stay. There are activities for the whole family including, but not limited to:
Tennis
Crazy Airbag
Archery
Shooting airguns
Pedal boat
Canoe (2 seats)
Hot Jumping
Stand-up paddle boarding
Kayak (1 seat)
Trampolining
You will also have access to the Bike Park, which has more than 150 km of trails and MTB lifts. There are trails for all levels and even an airbag! You can find the full list of activities on the My Tignes website.
What age is the card for?
There are activities for all ages although some have age limitations. The My Tignes website allows you to filter activities by age.
OK, so what's the catch?
Honestly, there isn't one! You just need to make sure you book your activities and you're good to go! We love this offer because we know how expensive it can get to take part in all activities when you're on holiday. Our Alpine expert, Tim, loved Tignes and his My Tignes card last summer so much so he's booked to go again this year!
This all sounds amazing! How do I book?
Speak to our Alpine specialists on 023 9283 9310, request a quote or email us at reservations@peakretreats.co.uk and we will get your holiday in Tignes booked up!
* Special offers applicable to accommodation cost only, not to travel or any extras