Water Activities in the French Alps
Introduction
The many alpine rivers and lakes in the Alps provide an endless playground for all those who love water, with hard paddling, rough water, big waves, swirling eddies, dodging rocks and rapid descents. Fresh crystal clear water, with no sand between your toes or in your sandwiches. For information on lakes and mountains activities, contacts and guide information please see the contact information on the resort pages, or the Tourist Offices who have literature and more details of all activities in their area.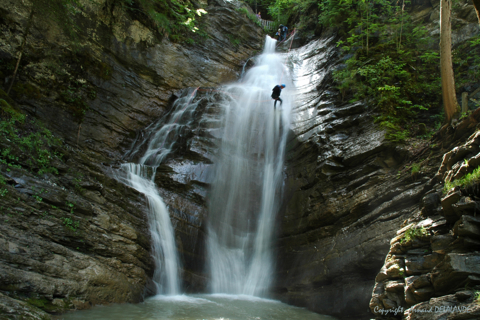 Canyoning in the French Alps
Accompanied by a guide, follow courses through canyons and descend through stunning gorges along the rivers course. Equipped with a wetsuit, helmet & climbing harness, swim, wade, slide, jump or even abseil from one pool to another. Chamonix and the surrounding area of the Chamonix Valley and Grand Massif is spoilt for canyoning choice.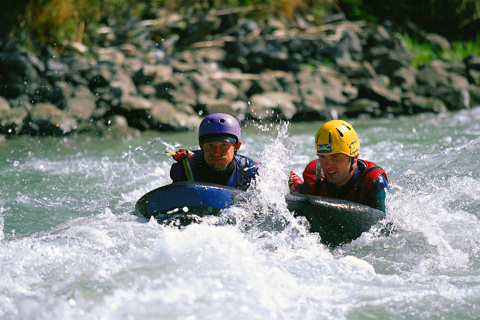 Hydrospeed in the French Alps
A hydrospeed float (a high buoyancy half-length surf-board) is used to ride the waves down the course of a river.  Equipped with wet-suit, helmet and flippers to steer go head first, almost like body-boarding down a river, one minute in the wave, and the next on top. Try hydrospeed on the River Arve which passes through Chamonix and close to resorts such as Les Houches.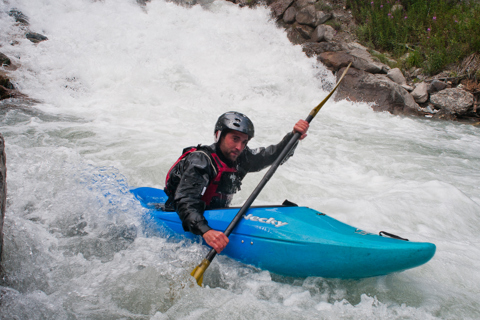 Airboat in the French Alps
An inflatable dingy-boat for 1 person, to paddle through the white water torrents. Try airboat in Serre Chevalier.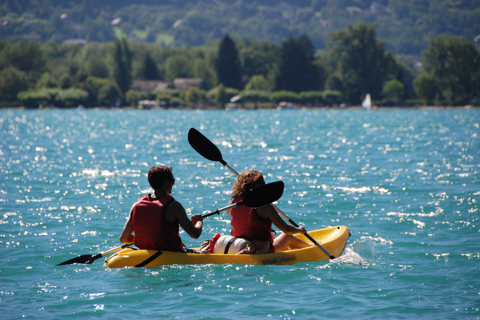 Canoe/Kayak in the French Alps
Following experienced guides ride the course of the river in either a Kayak, paddling with a double-ended paddle or a Canoe, which is steered using a single ended paddle. White-water Kayaks have a closed top and you sit down in the boat, they are short, manoeuvrable and not very stable, whereas canoes have a closed top, are generally better for slower water and are more stable. Try Kayaking in Tignes or Canoeing on the Arve River – see resorts in the Mont Blanc.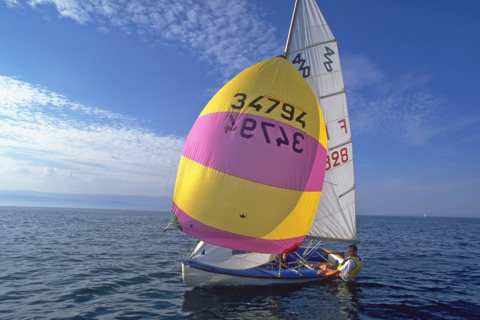 Sailing in the French Alps
There are many places to sail on the lakes the the Alps. The Maurienne Valley has various lakes for instance.