Spa Treatments – give your body the gift of relaxation & renewal
Pre-Book your Spa Treatments this summer at selected residences with Peak Retreats
Peak Retreats are now able to pre-book your Spa Treatments at selected residences in the French Alps this summer in partnership with 'O des Cimes – Spas d'Altitude'. The 4* and 4* luxury Savoyard apartments are built by the acclaimed mountain architects 'MGM' and feature luxurious indoor pools, saunas and steam rooms (free of charge) as well as the Spa and Beauty care relaxation area.

The spa team will take on board your individual needs and determine and tailor your treatment to you. Ô des Cîmes, Spas d'Altitude are in conjunction with the world-renowned beauty care brands of Decléor and Carita, have developed spa treatments with a personal approach and attention to detail. Ô des Cîmes will create your own personal alchemy with a treatment adapted to your specific needs and mood, and in harmony with your alpine setting and environment. All five senses are stimulated to reconcile body and mind, a perfect complement to your holiday. We have carefully selected some of the most popular treatment packages available for you to pre-book, confident that these all offer excellent value and allow you to benefit from some of the very best treatments available in the Alps.
Our selected Ô des Cîmes spa centres allow you to unwind after a hard day on the slopes. Go on, spoil yourself, get some quality 'me-time' and indulge in pure bliss. Our selected Ô des Cîmes – Spas d'Altitude residences allow those in your party who may not want to ski every day, or even at all, the opportunity to make the most of the spa in your residence. Many people have come to believe that spa treatments are an essential part of their summer holiday.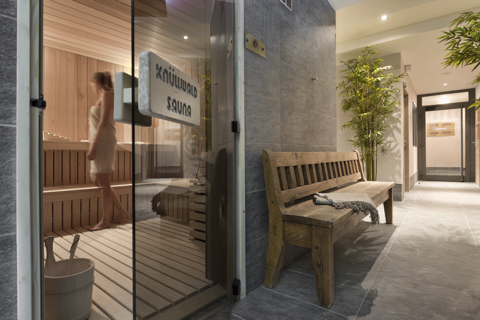 Pre-bookable Spa Treatments Summer 2016 - how to pre-book before arrival
We strongly recommend that you do pre-book, especially for stays during peak dates, in order to avoid possible disappointment. All treatment bookings must be made at least 14 days before departure. Call us now to book 0844 576 0170 (Calls cost 7p per minute + any network charges).
Please note that a booking fee of £9 per party will be charged in addition to the prices below.
Treatments on offer from £37
Available to book:
Spa treatments – choose from 30-105 minute sessions to suit your needs and mood
View for additional information on Spa Treatment sessions and costs
Massages – choose from 30-90 minute sessions to suit your needs and mood
View for additional information on massages and costs 
Facials - choose from 60-75 minute sessions to suit your needs and mood
View for additional information on facials and costs
Children - choose from massages and facials of 30-60 minute sessions
View for additional information on childrens treatments and costs
Why pre-book with Peak Retreats?
Peak Retreats can offer a full package if you wish with accommodation, mid-week ferry crossing (as well as other operators at a supplement), car hire or airport transfer as well as ski extras for summer ski resorts such as Tignes (ski hire, ski school, ski insurance and lift passes) so it makes sense to pre-book your spa treatment as well. Everything is then organised before you travel, leaving you more time to enjoy the pistes and the Spa with its treatments.
You are able to pre-reserve your appointment times (subject to availability) so there will be no disappointment when you arrive to find your preferred time is not available. We are also available to pass on any specific requirements you may have to the spa team.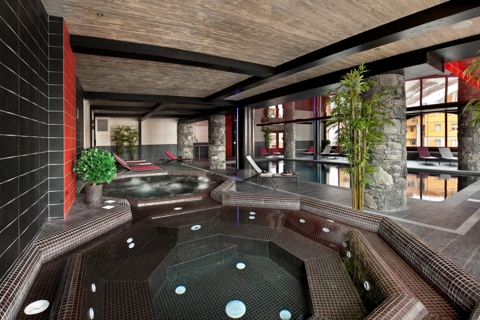 We can pre-book spa treatments at the following 4* residences
GRAND MASSIF/FLAINE & PORTES DU SOLEIL
La Reine des Pres, SAMOENS
Les Chalets de Layssia, SAMOENS
Les Chalets de Jouvence, LES CARROZ 
Les Chalets d'Angele, CHATEL

MONT BLANC & ARAVIS
Le Village de Lessy, GRAND BORNAND
Le Hameau de Pierre Blanche, LES HOUCHES 
Le Hameau du Beaufortain, LES SAISIES

PARADISKI & TARENTAISE
Les Fermes de Sainte Foy, SAINTE-FOY
Cimes Blanches, LA ROSIERE
Kalinda Village, TIGNES 1800
Les Alpages de Champagny, CHAMPAGNY

OISANS
Chalet des Dolines, MONTGENEVRE
Le Napoleon, MONTGENEVRE

MAURIENNE VALLEY
Chalets de Flambeau, VAL CENIS