Kids activities in the French Alps
For those with children, there is plenty of fun to be had in the Alps. Mountain biking, water activities, walking and hiking are all accessible to families but we've picked a few different activities below that we think kids will love. Find more information on our resort pages.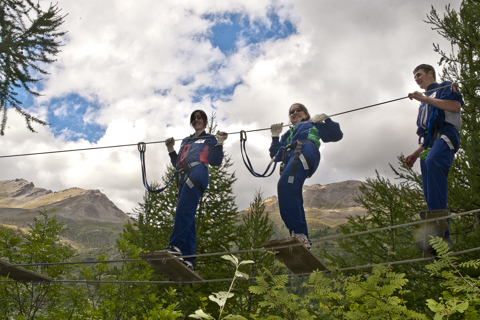 Adventure parks/Accrobranches in the French Alps
Acrobatic forest itineraries take place in the tree canopy and can be enjoyed by all. Strapped into your safety harness and suspended 15 metres above the ground you move between trees hurtling along the 1/2 inch steel cable or simply balancing over wooden trunks, you'll love every minute. No fitness/tree climbing required. Try in Samoens, Les Houches, Les 2 Alpes (Venosc), Serre Chevalier, Valloire, Champagny, Val Cenis, Les Gets, Grand Bornand, Termignon.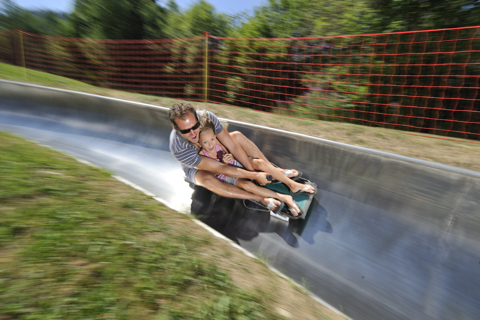 Tobogganing in the French Alps
This form of bobsleigh is hugely popular with children. Up the chair lifts and then down the summer toboggan. It's that easy! Try Chamonix, Les 2 Alpes or the mountain twister in Les Saisies and Les Carroz.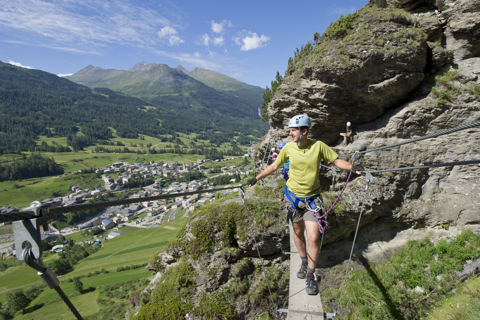 Via Ferrata in the French Alps
A challenging and demanding combination of scrambling and climbing rockfaces with man-made courses of pegs and cables, fixed ropes, ladders and hand rails. They vary in length and difficulty to suit most people's appetites for adventure, and some sites have special courses for children. Helmets and harnesses are provided for safety. Try the recommended Via Ferrata in Les Saisies or Aussois.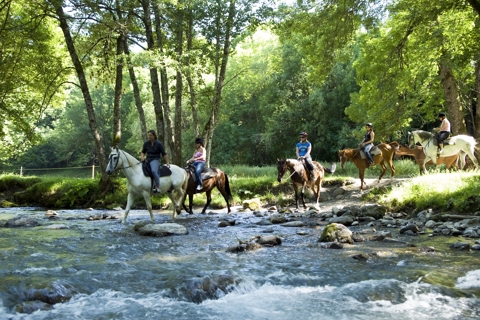 Friendly Animals in the French Alps
From pony walks and donkey rides to wild Marmotte or wild goat spotting, there are many ways for children to enjoy contact with nature.  The Merlet Animal Park in Les Houches is a magnificent 50 hectares park where mountain ibex, chamois, marmottes and deer roam in freedom.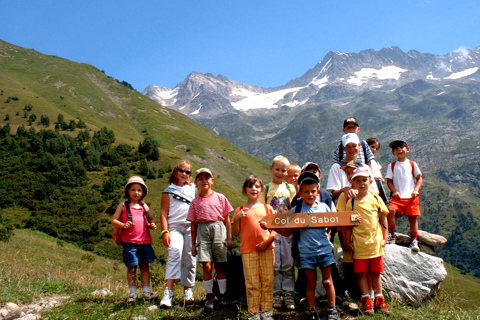 Kids clubs in the French Alps
Most resorts have at least one kids club although what is offered varies. Some offer whole day sessions, some just half days. The activities generally depend on what's available in the area but mountain climbing initiation, mountain biking and outdoor games are pretty standard. Each club is required to meet strict safety regulations and employ qualified staff.