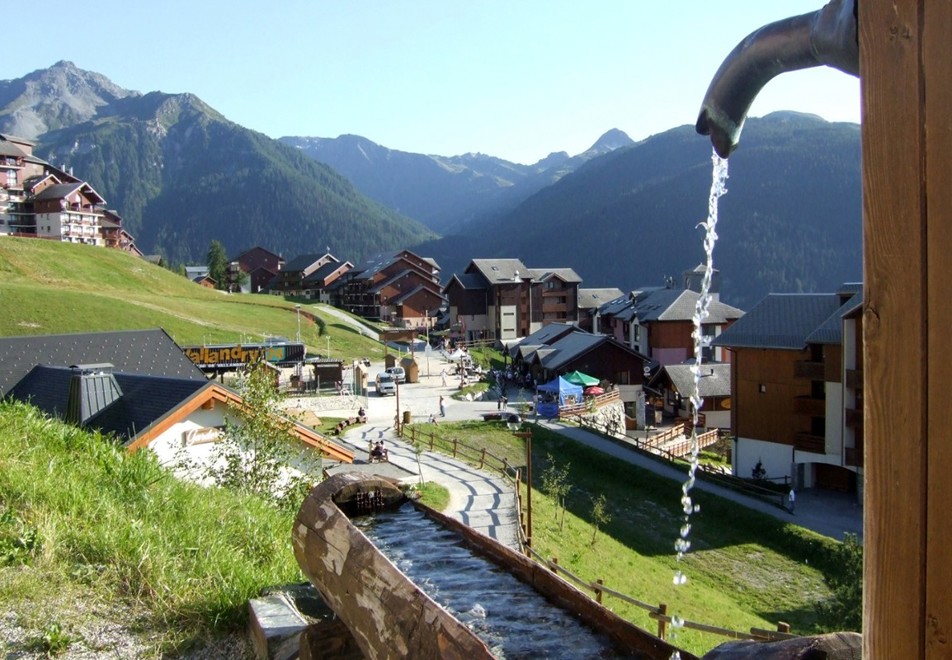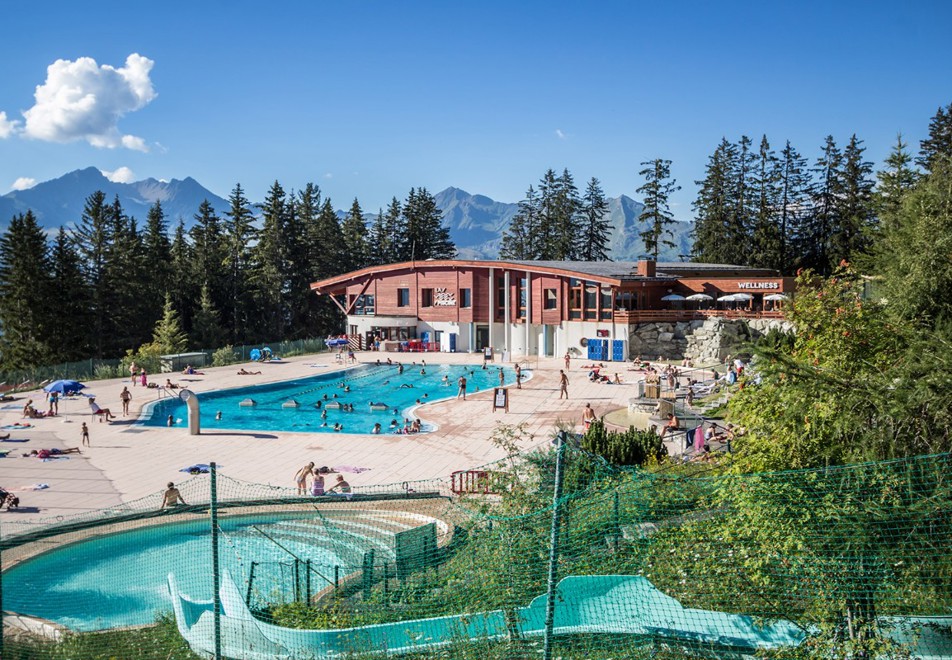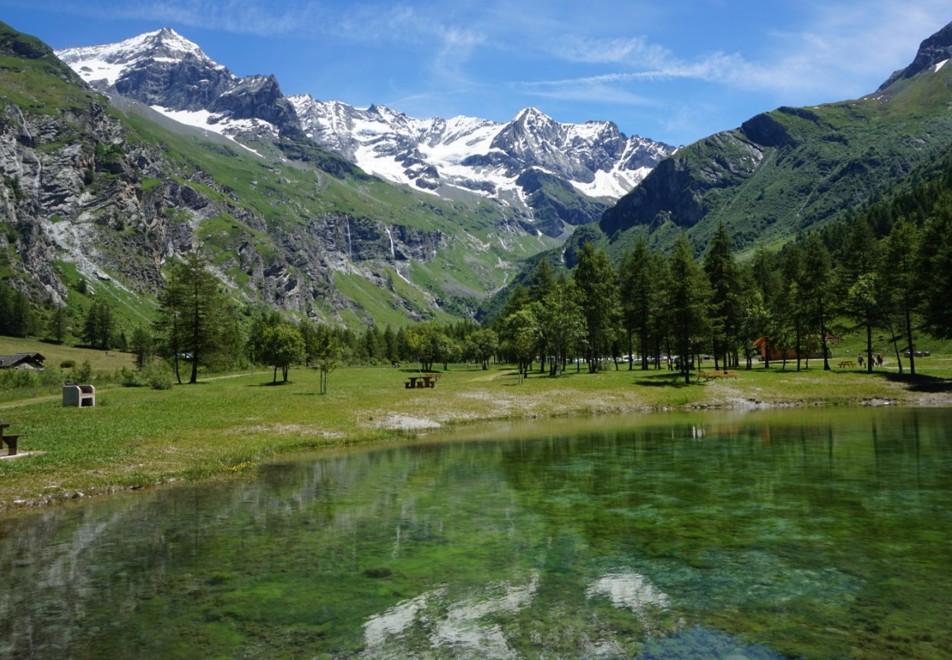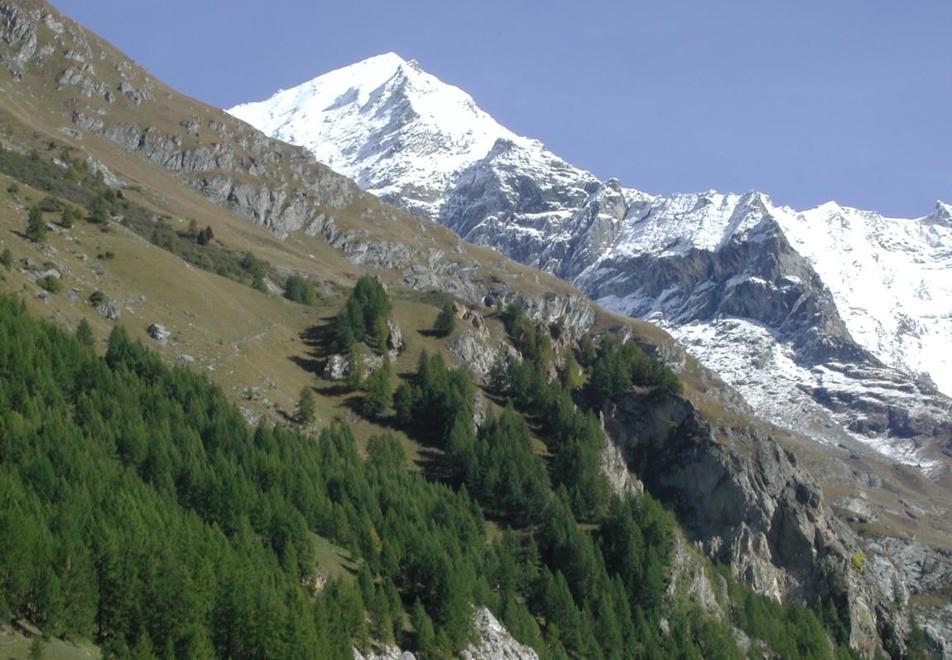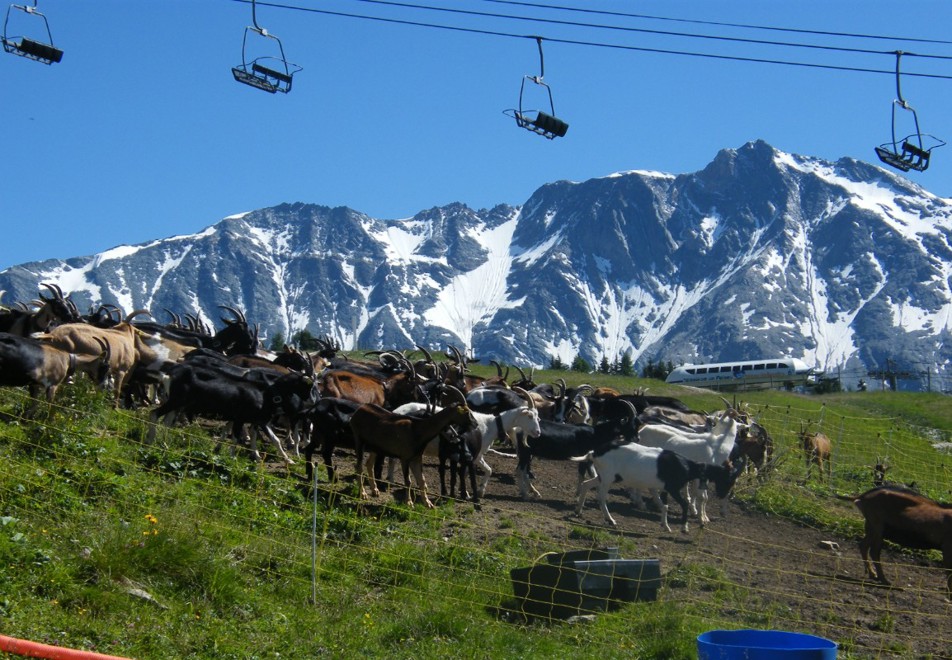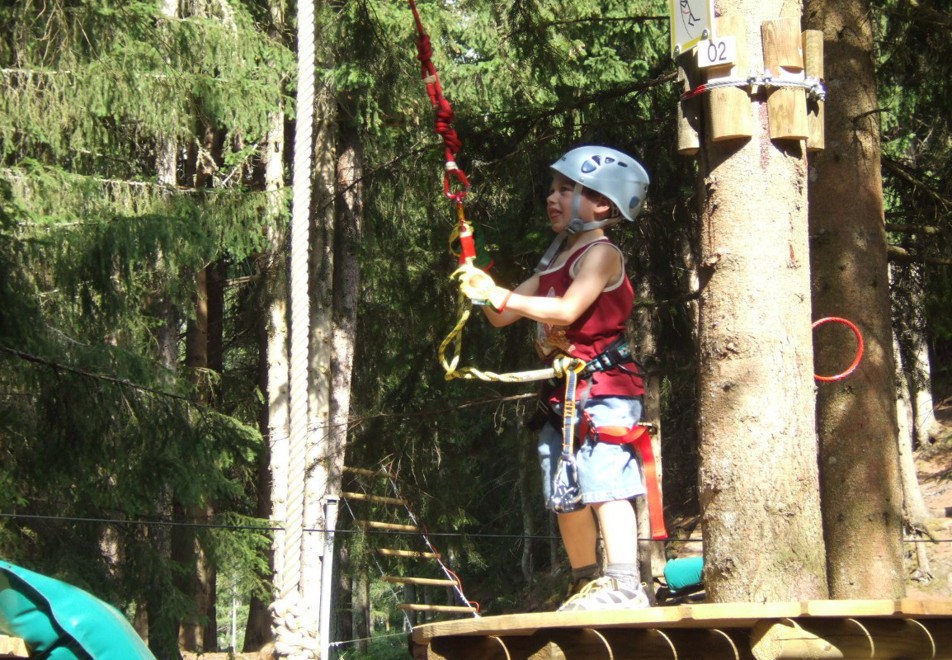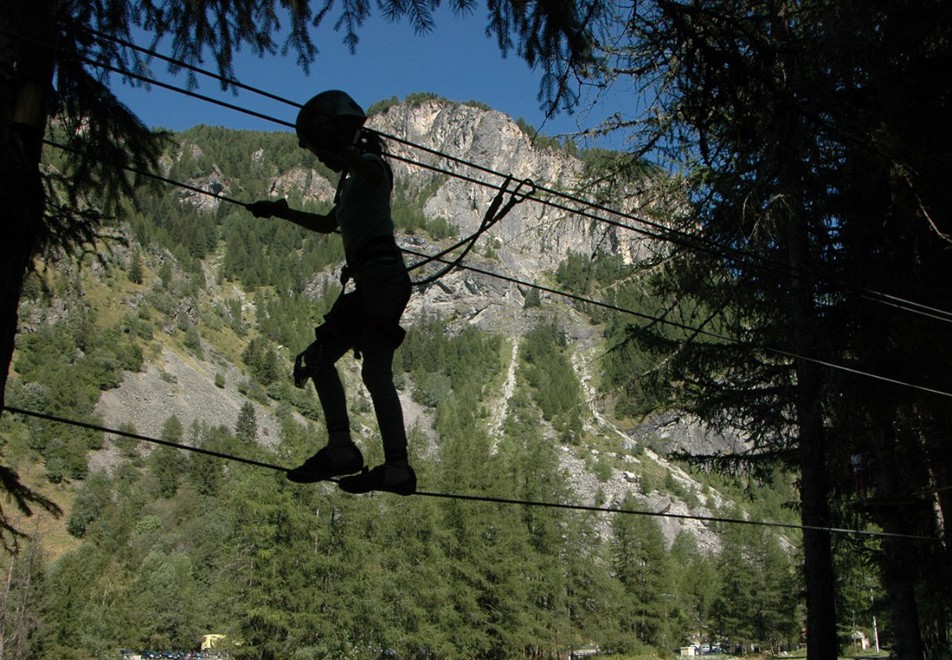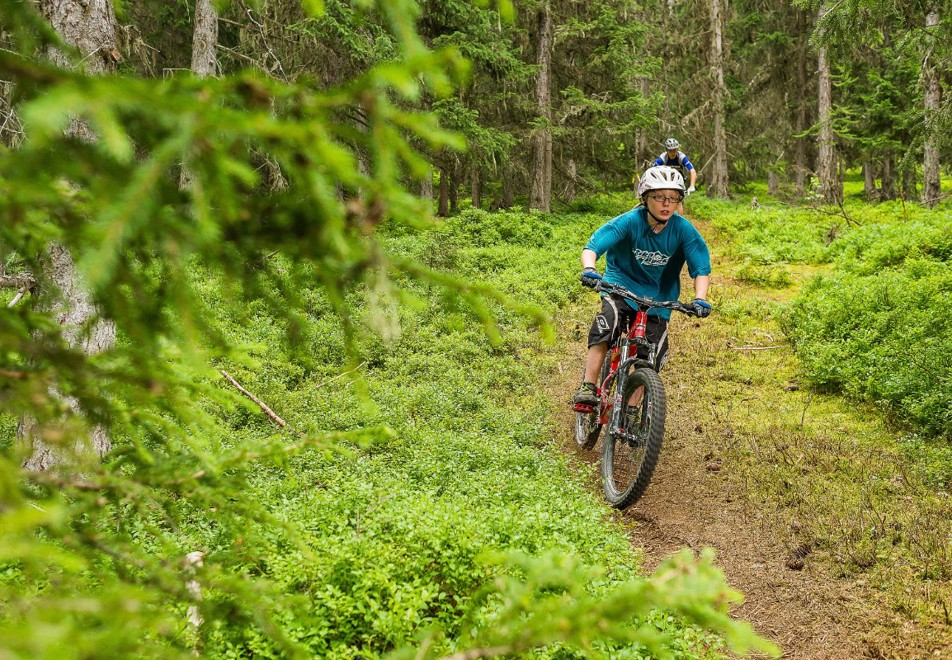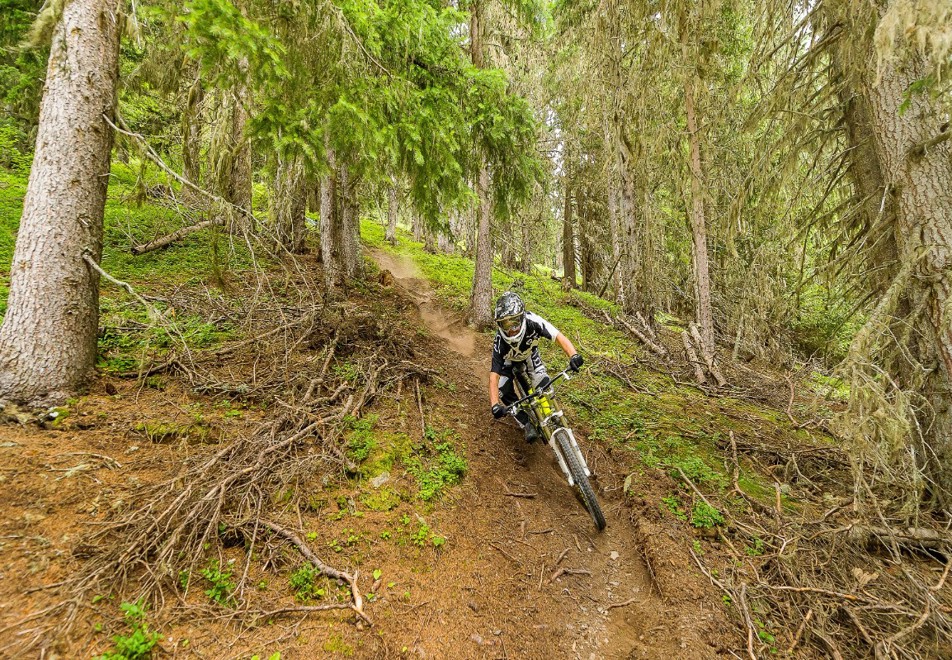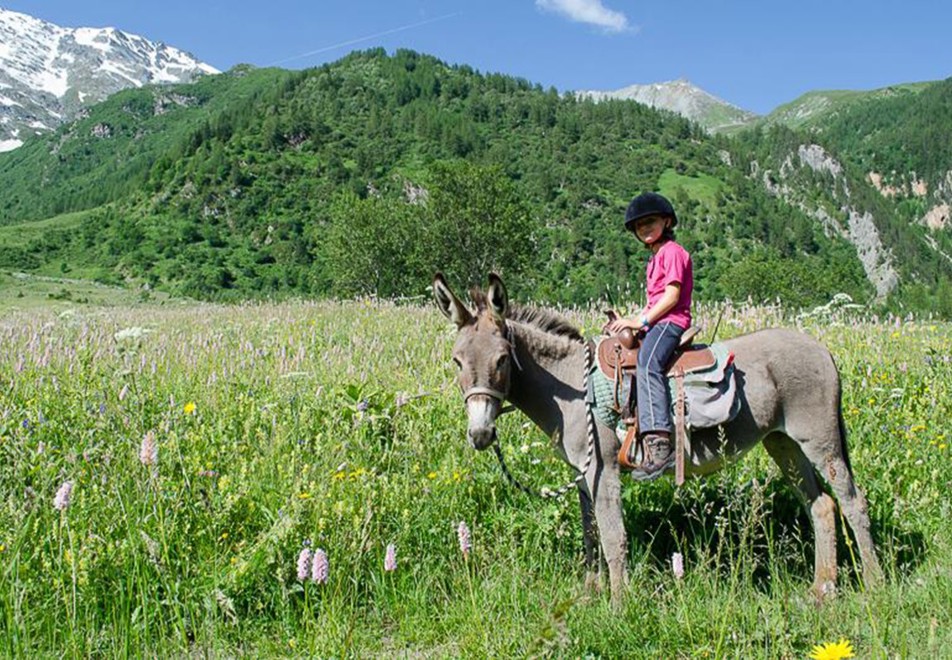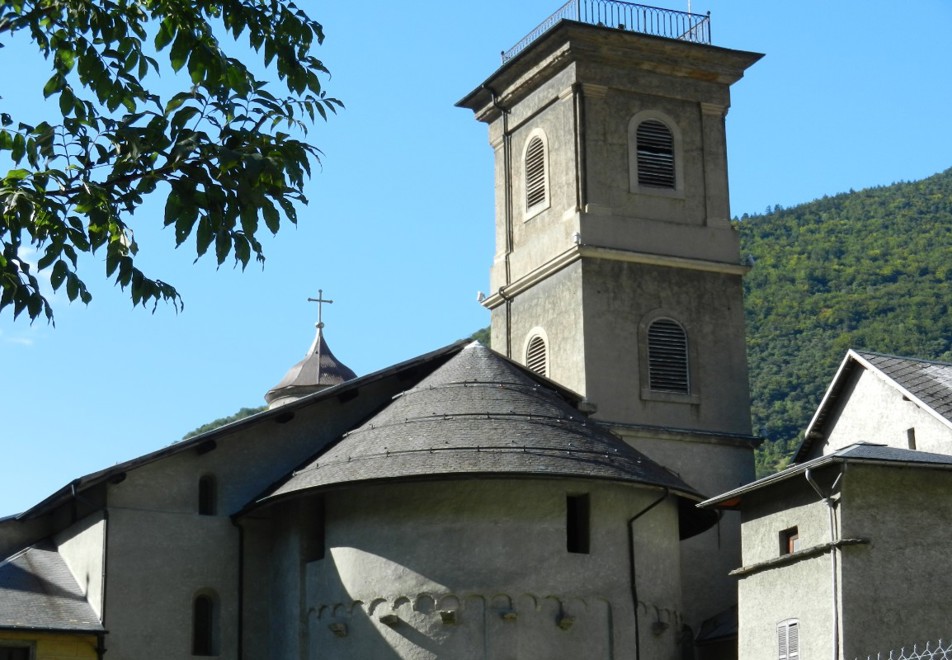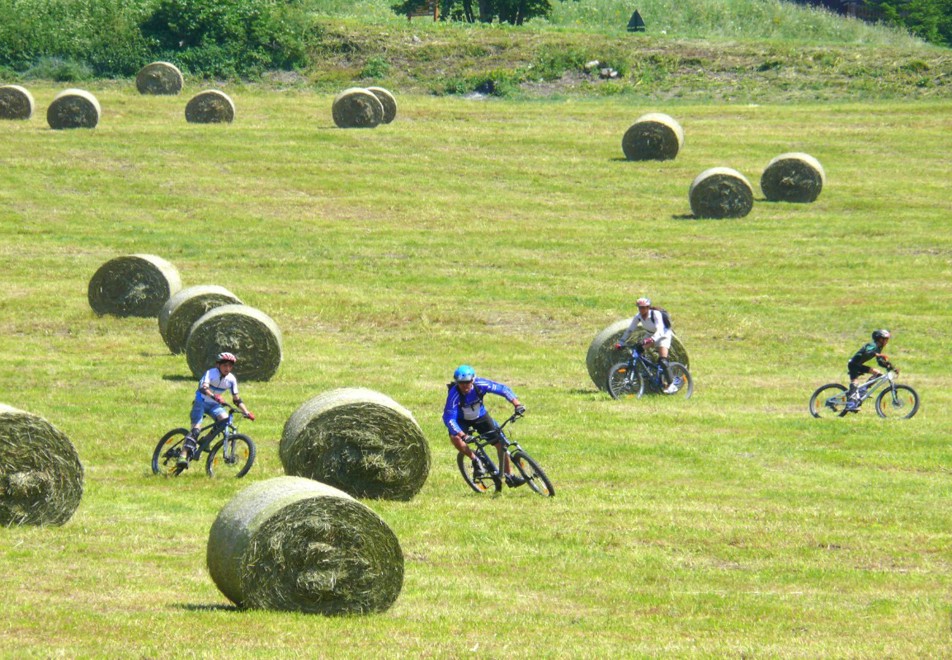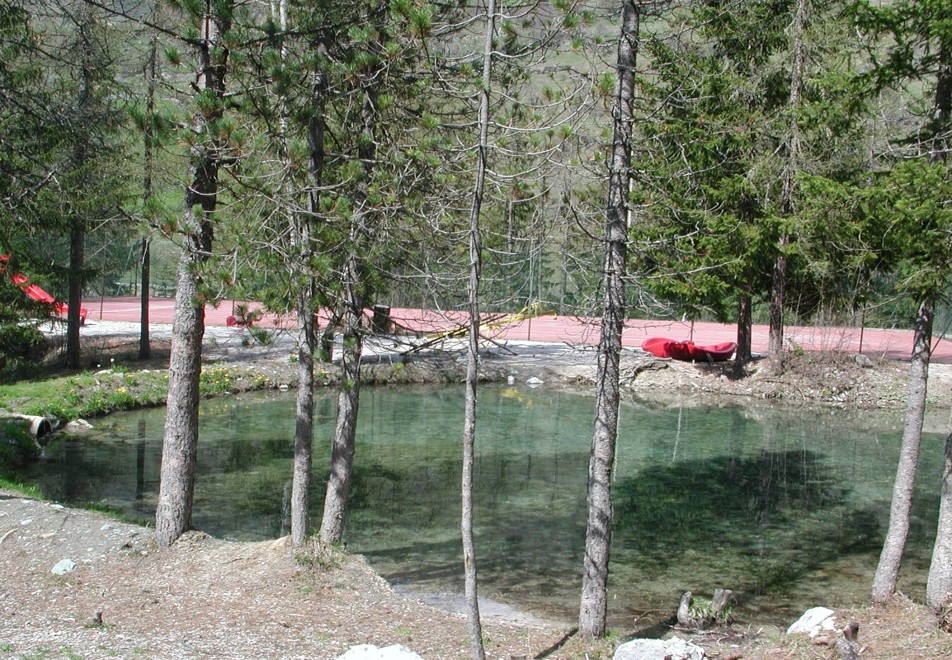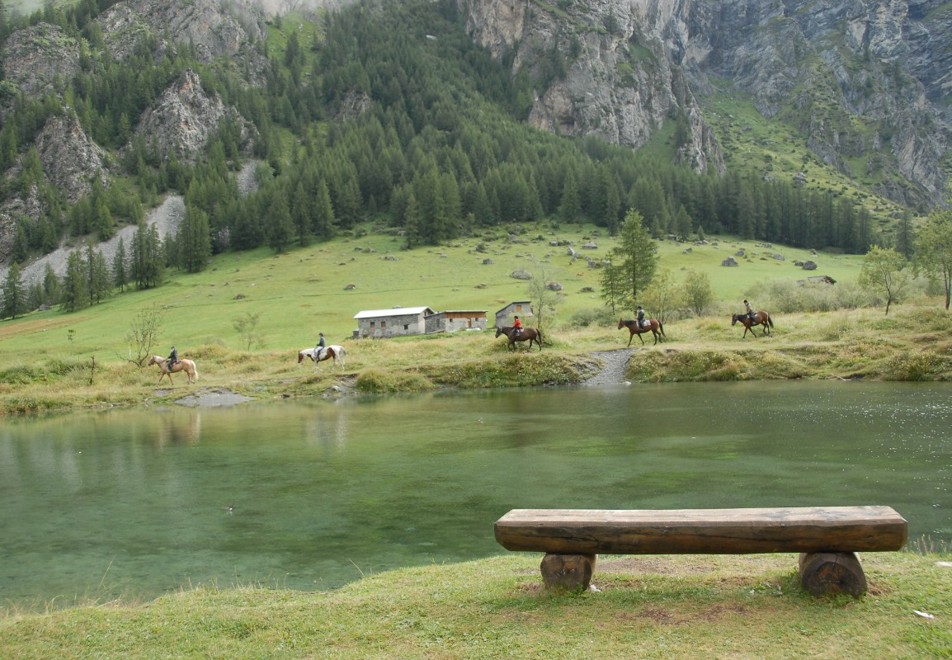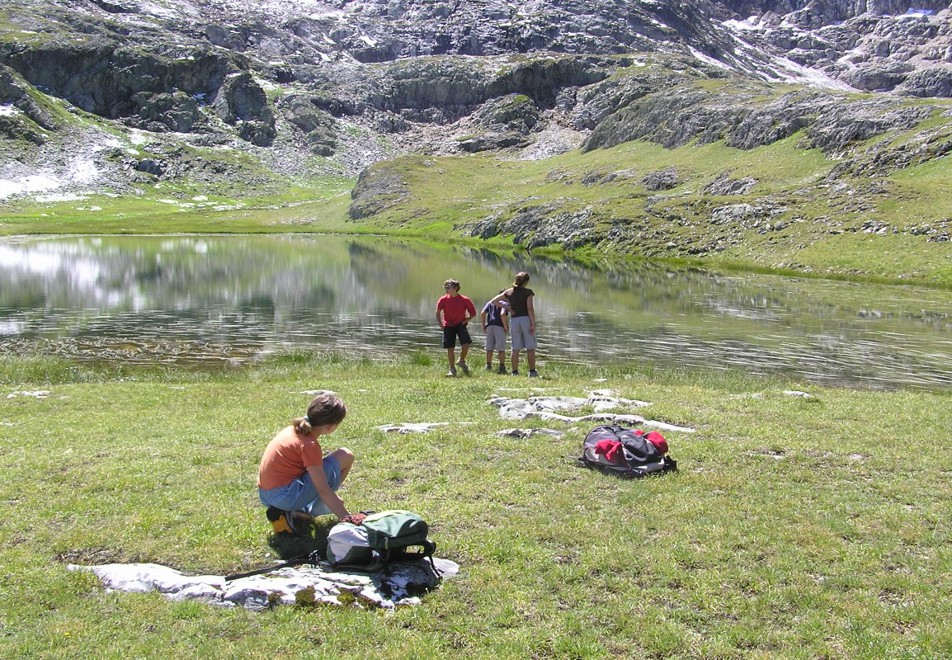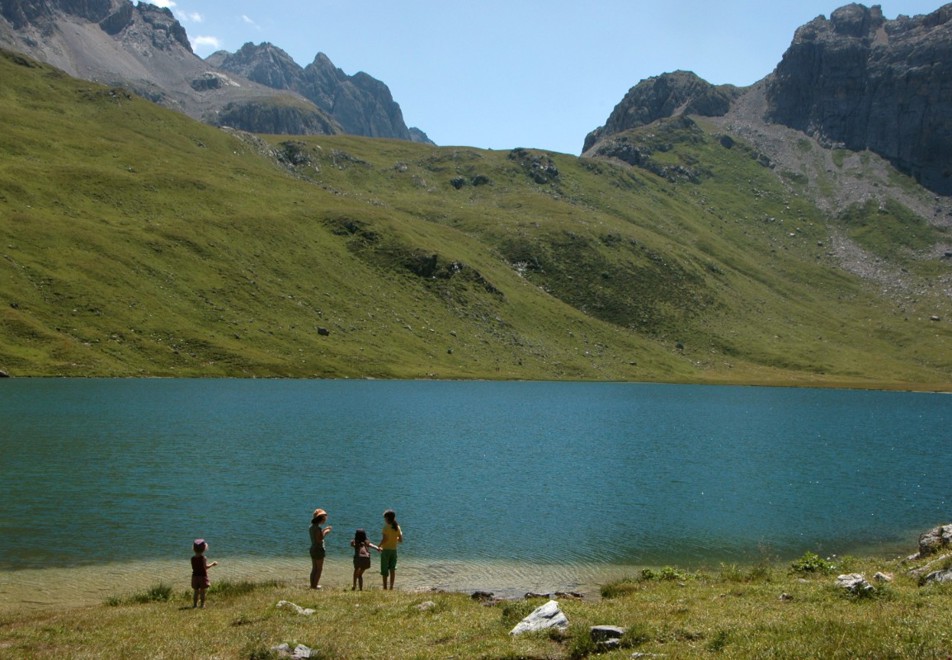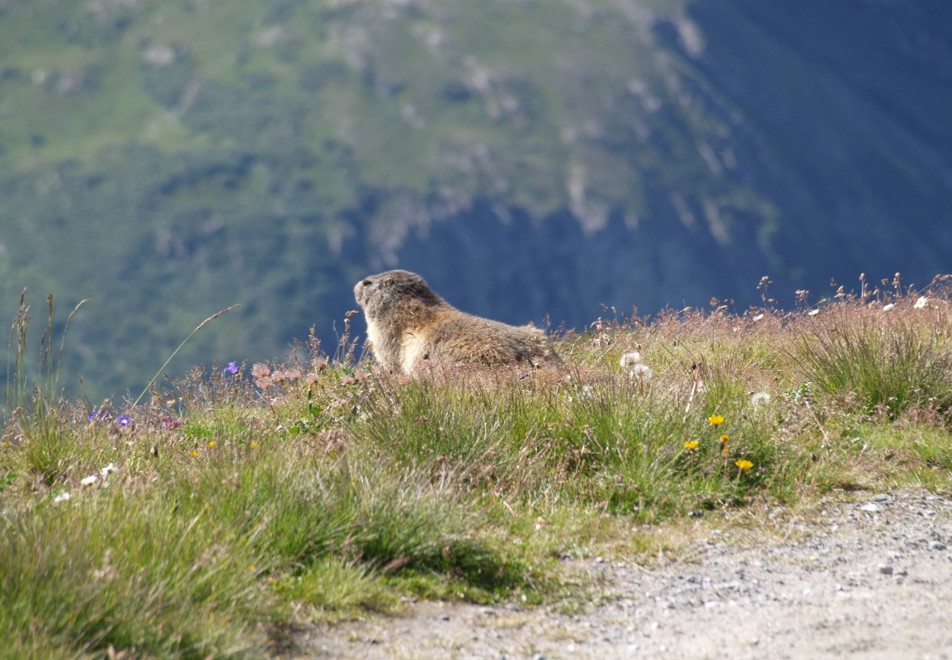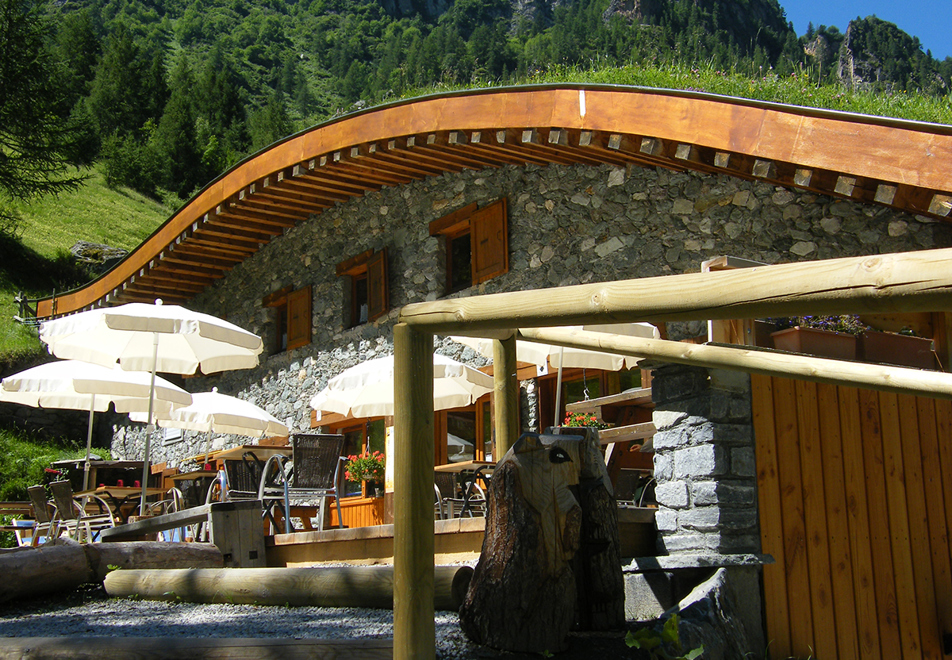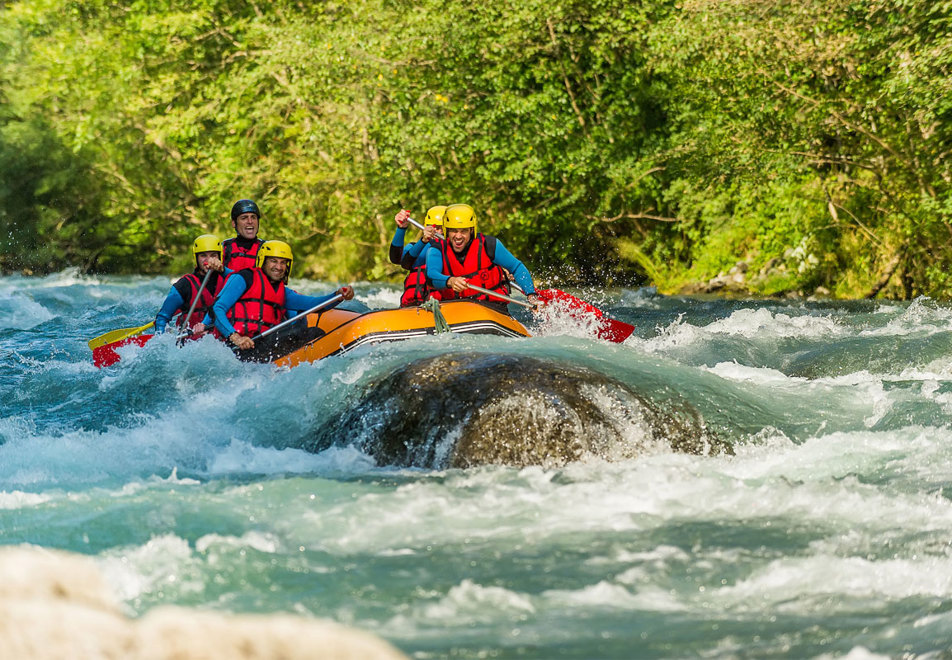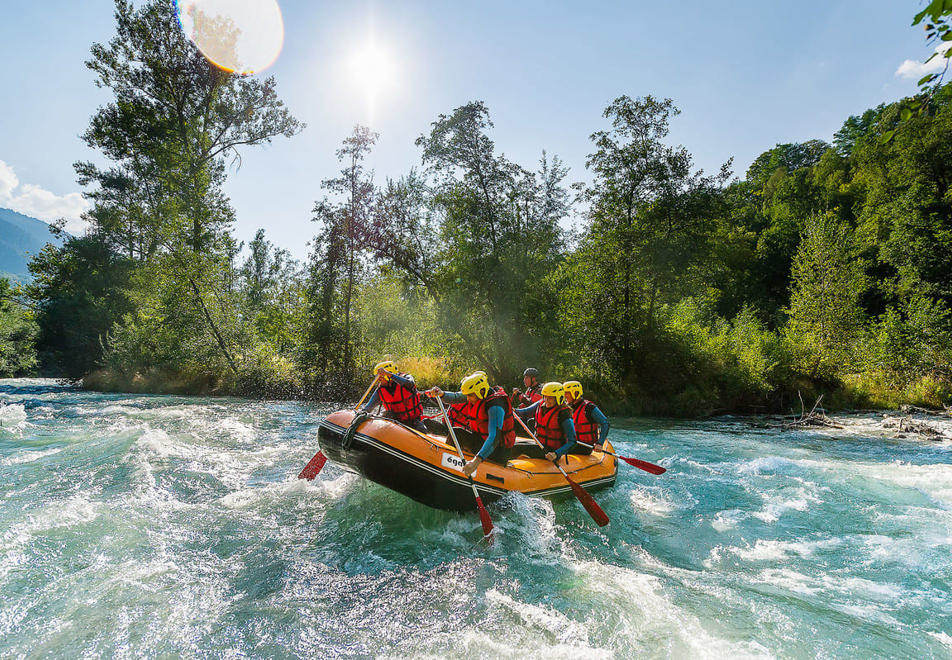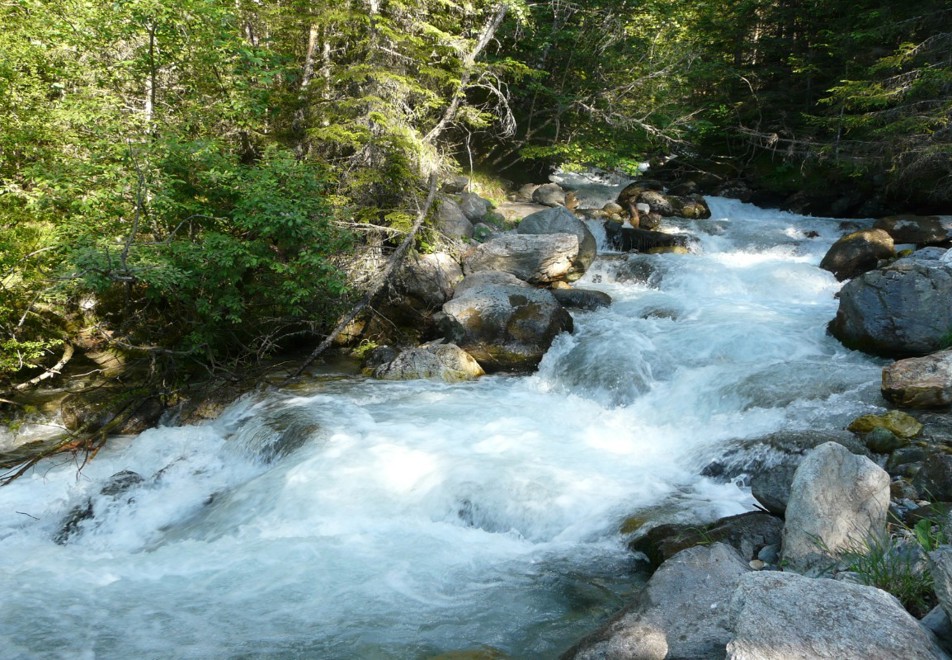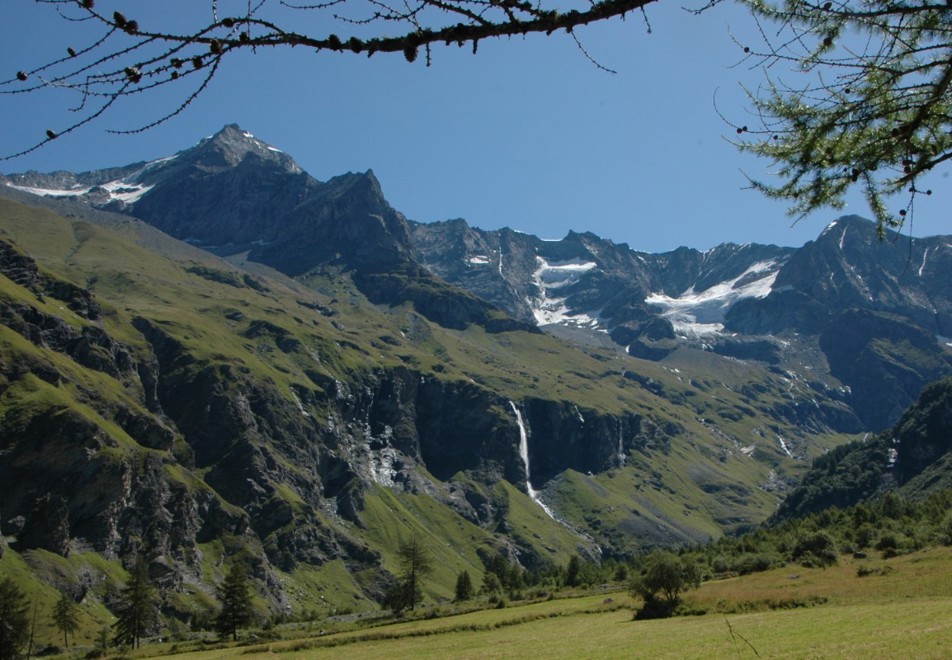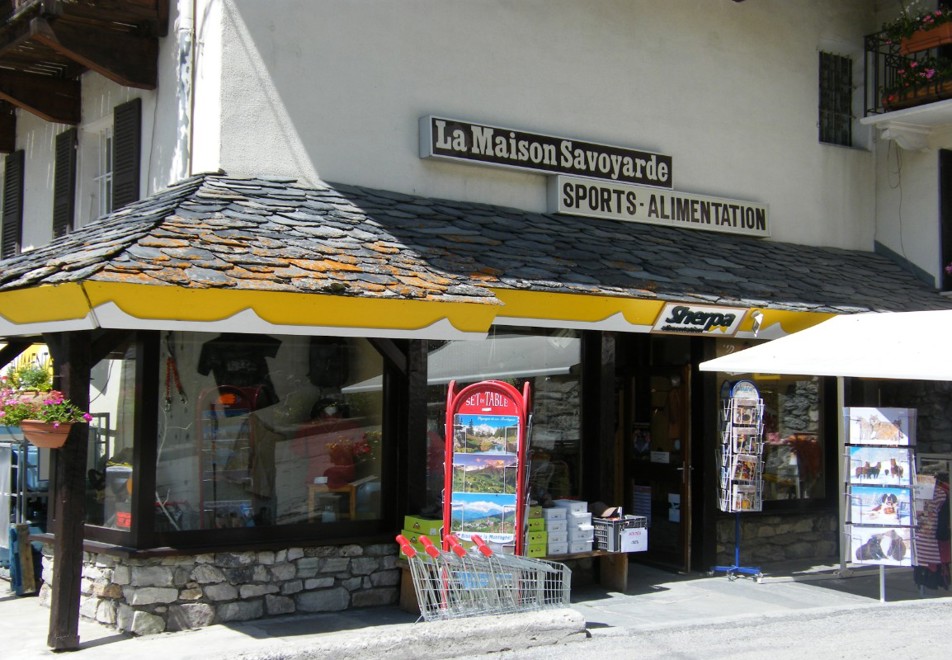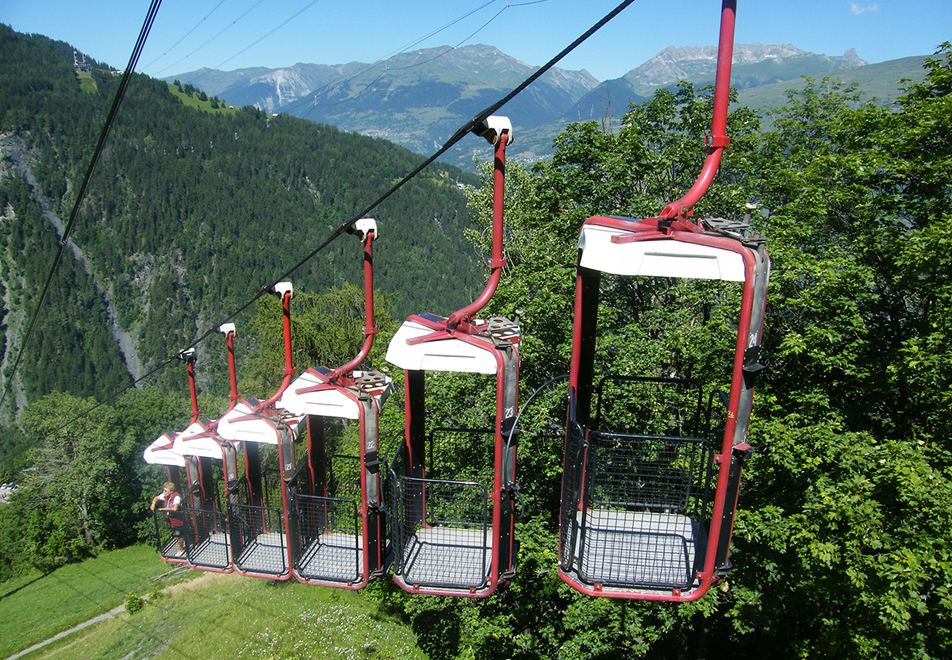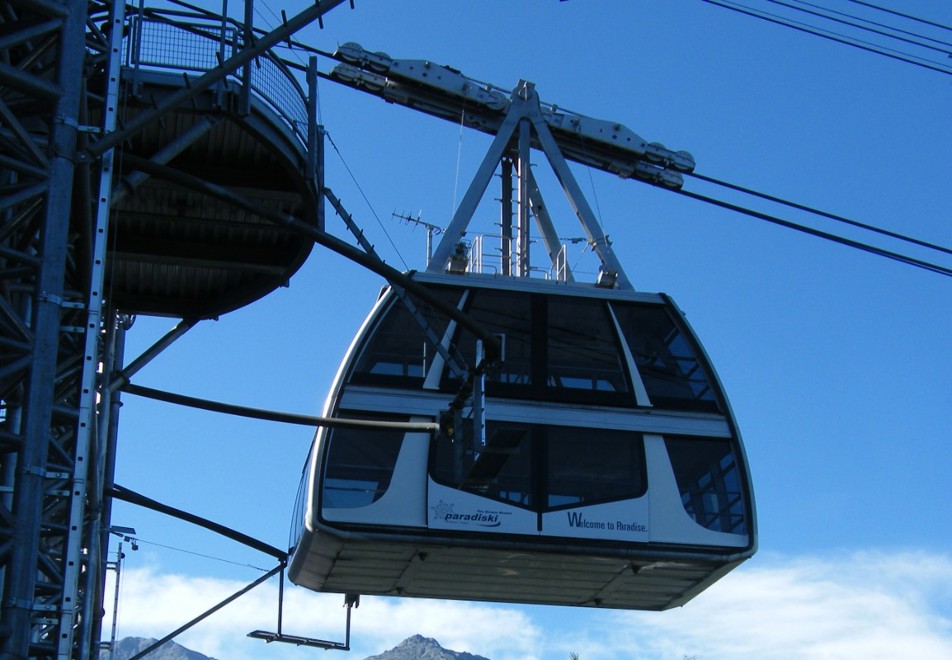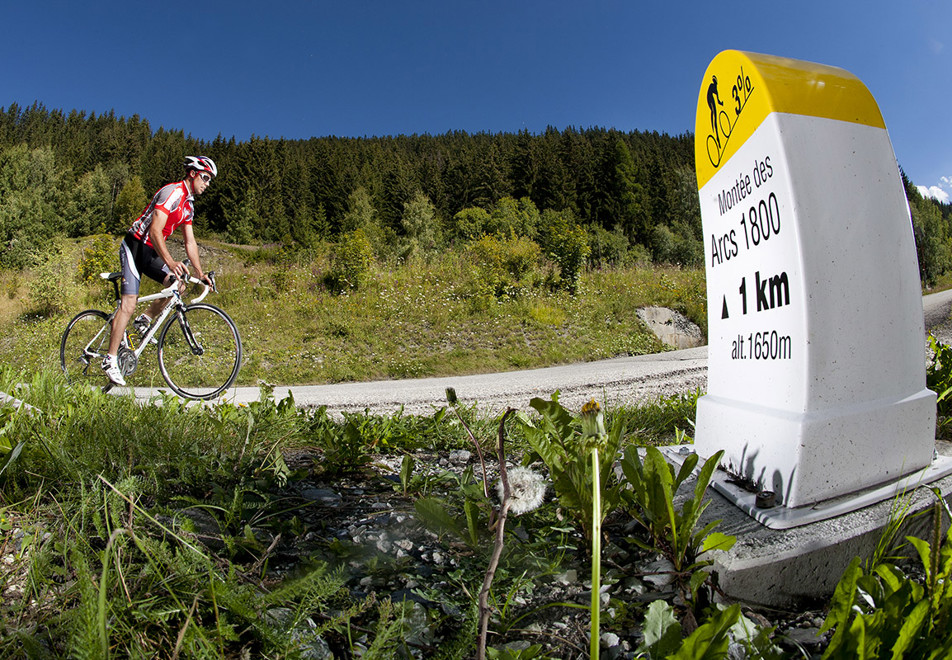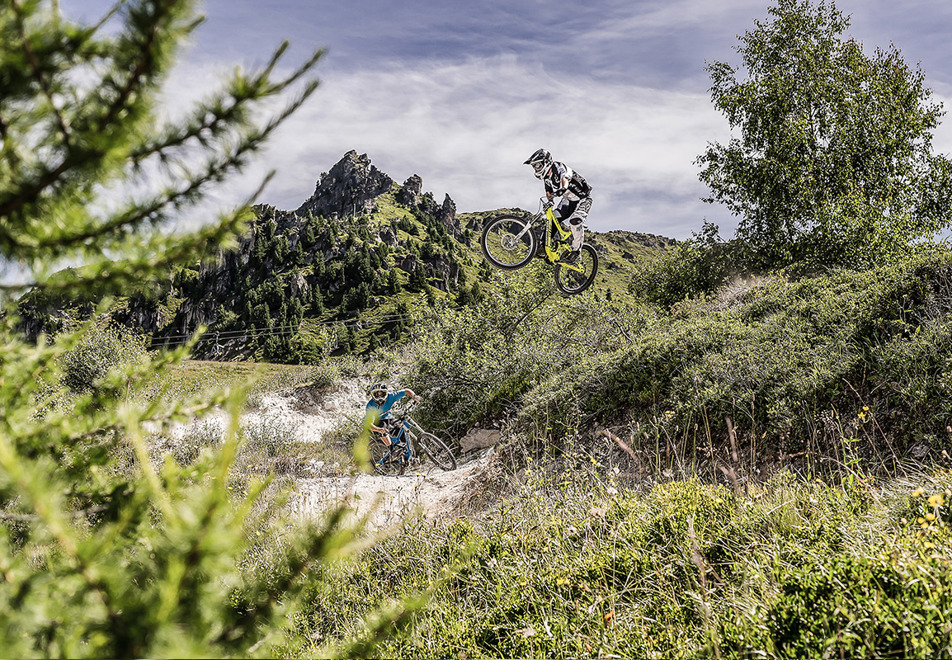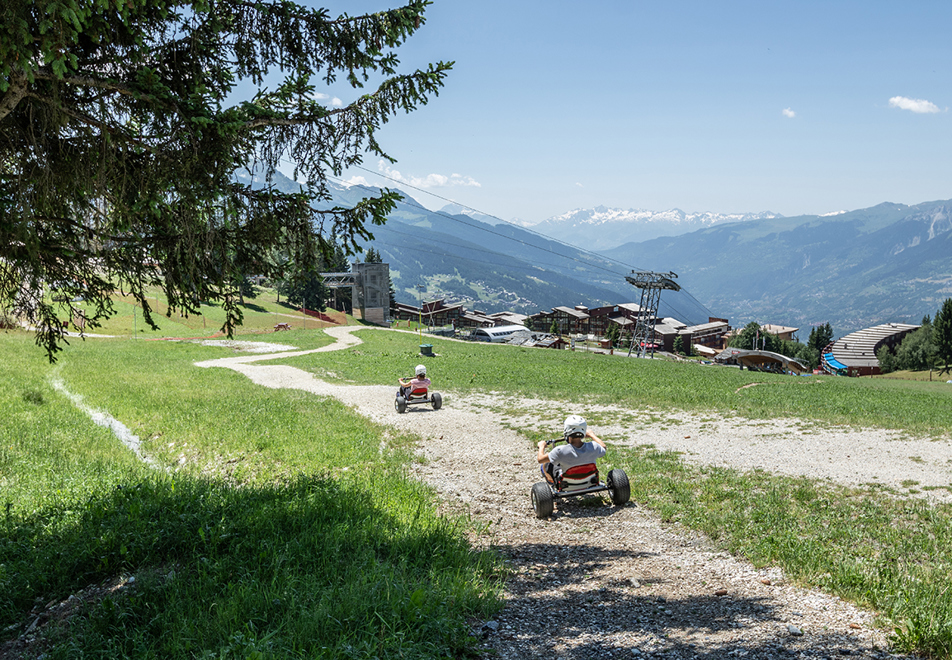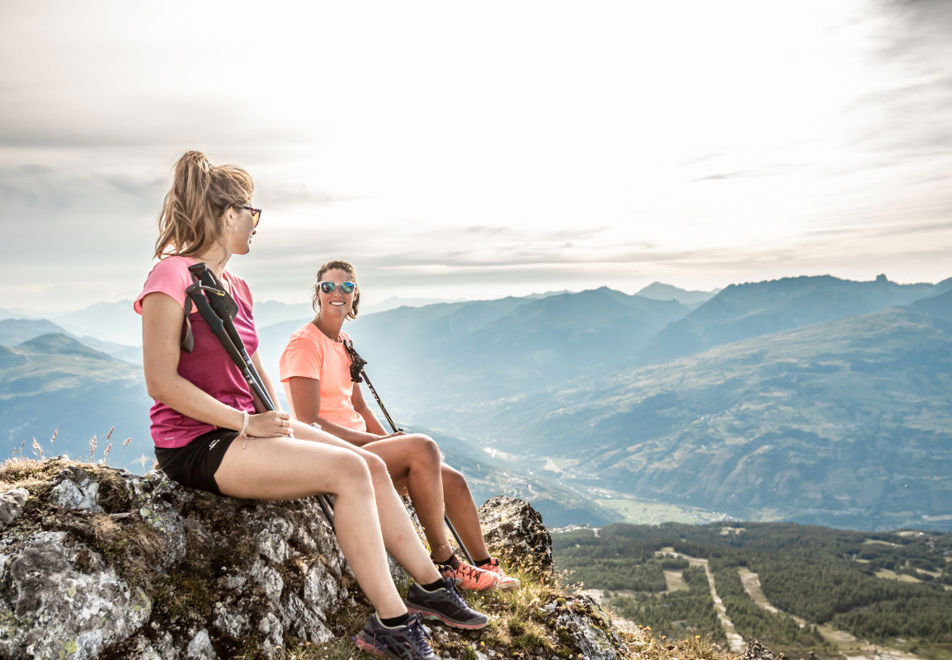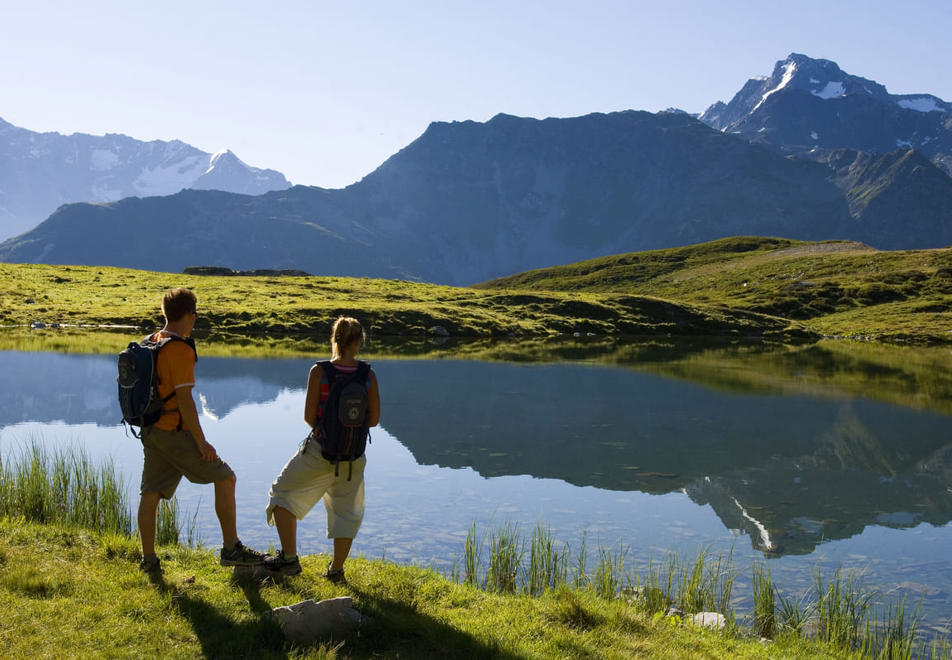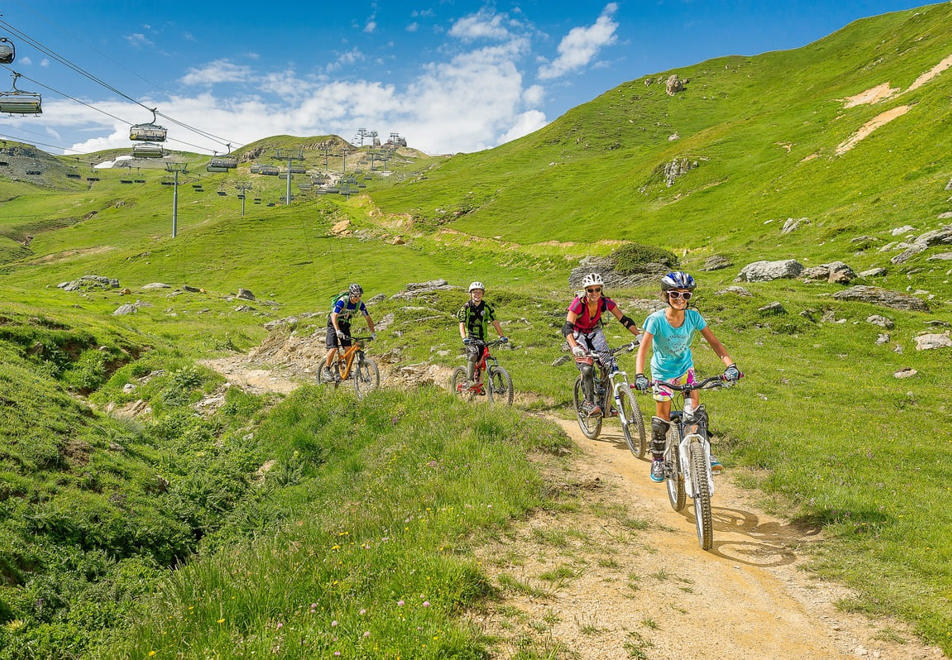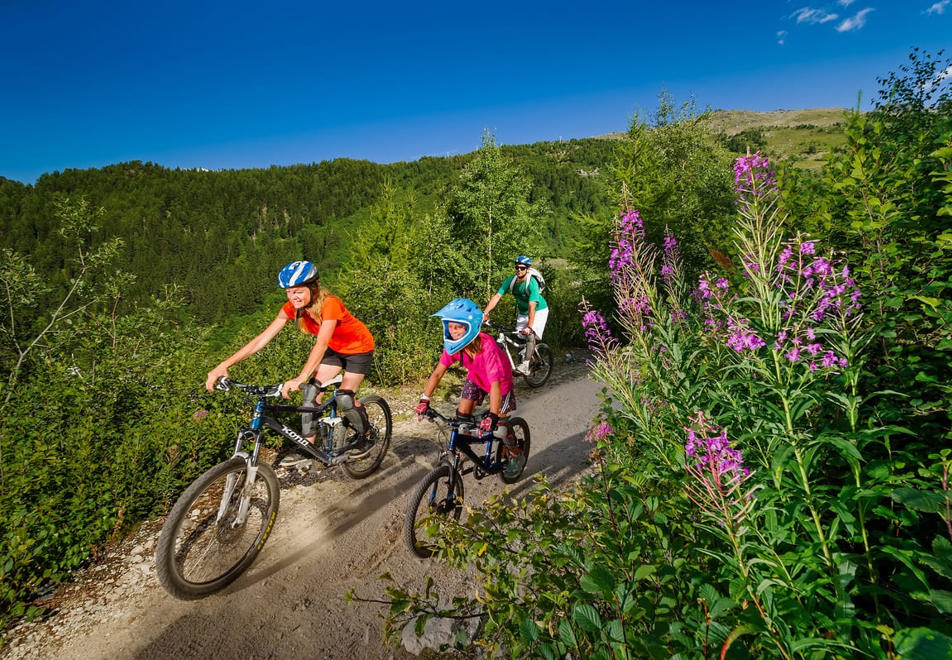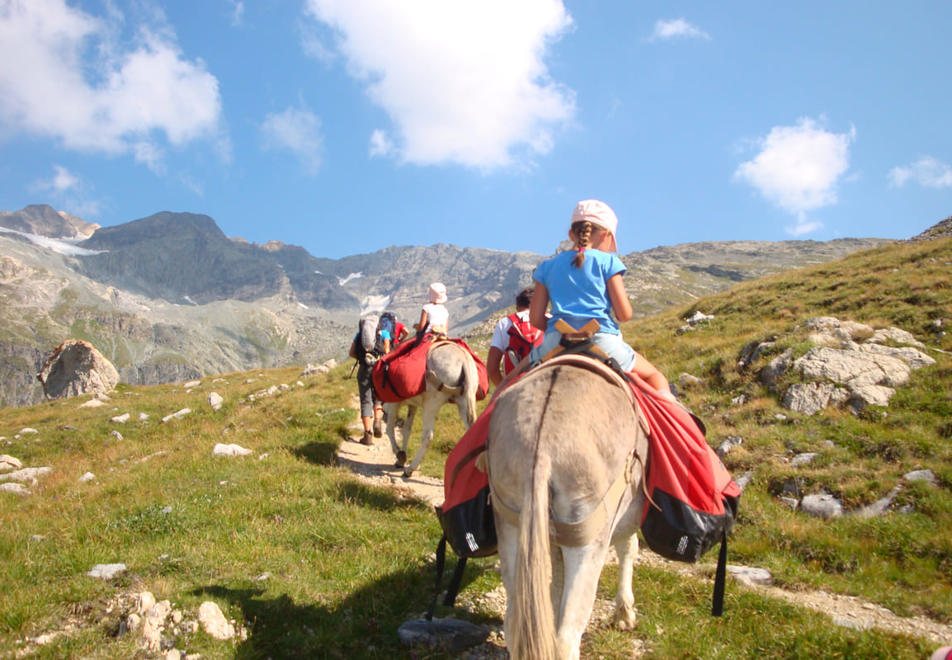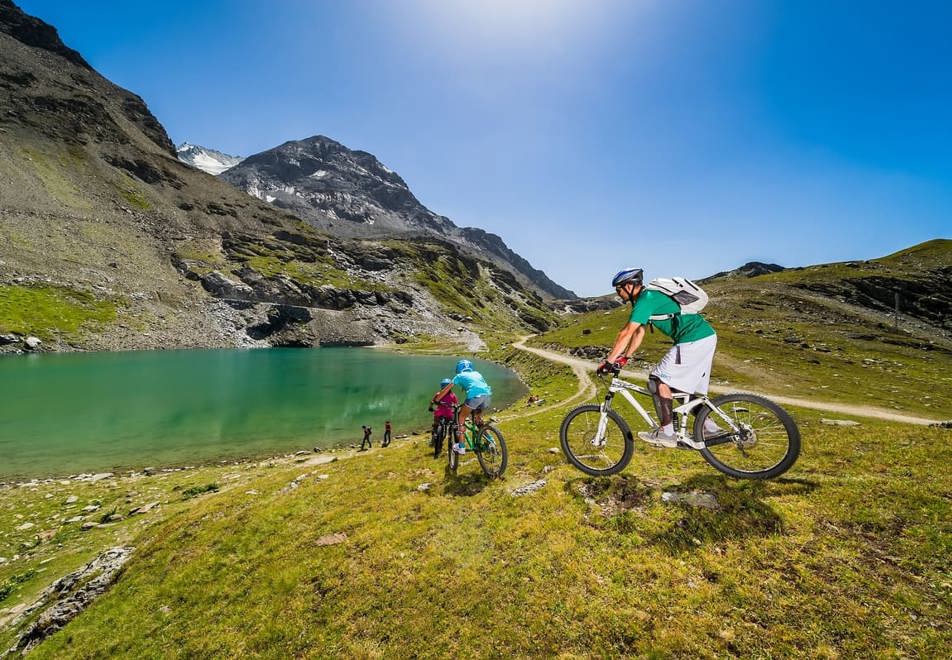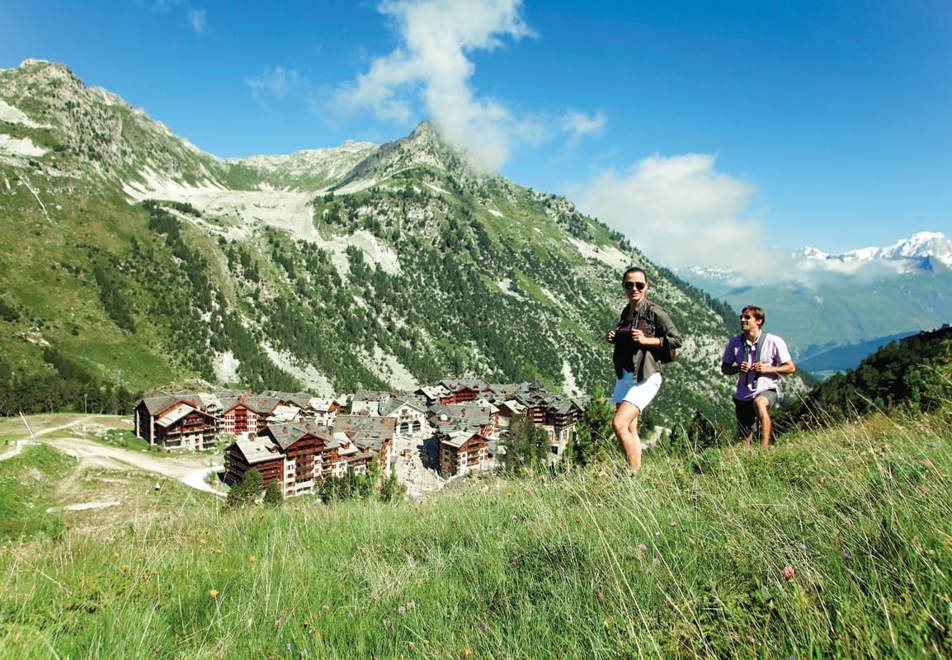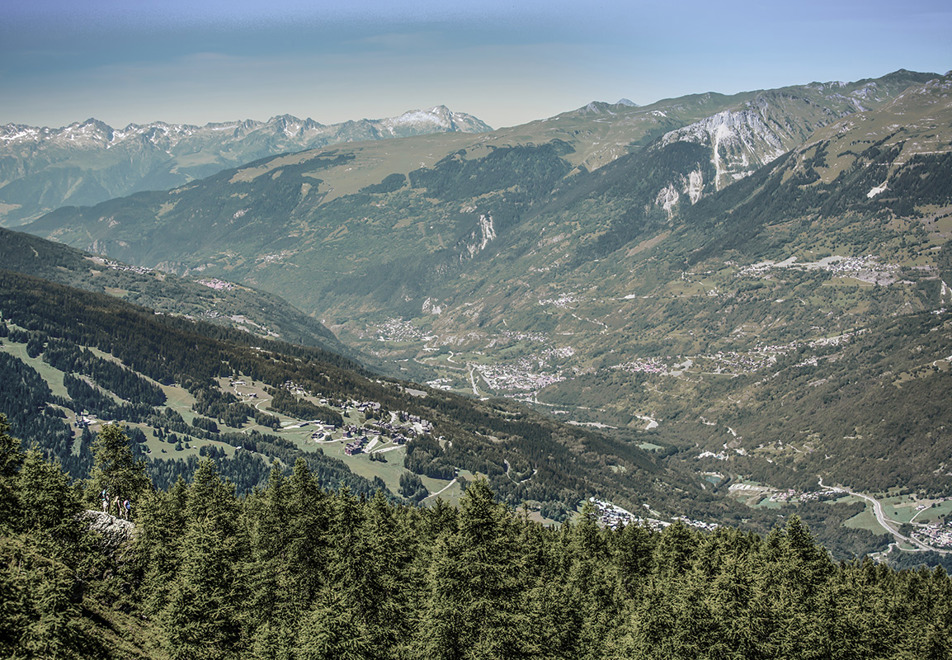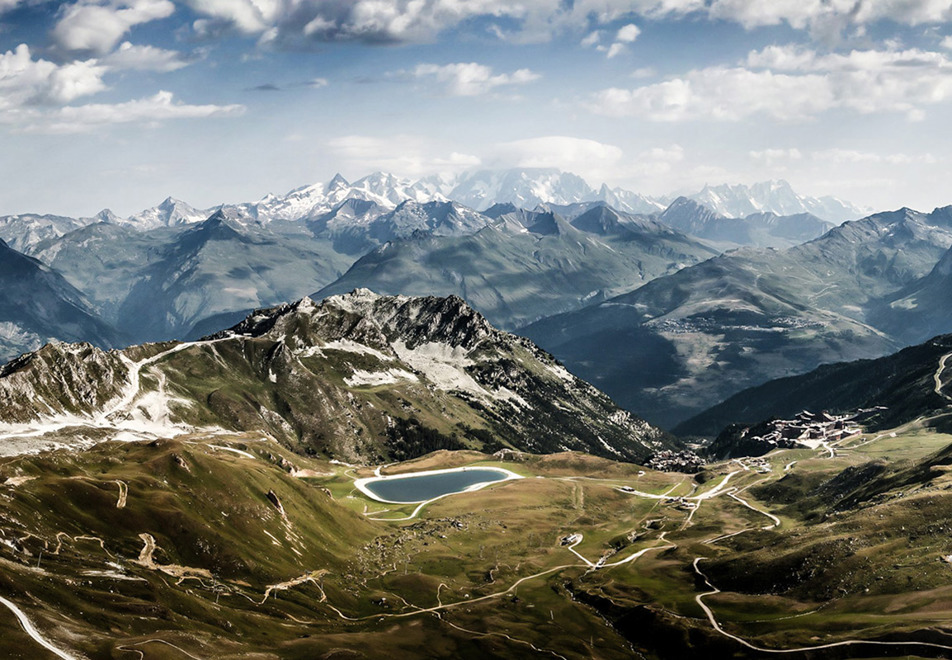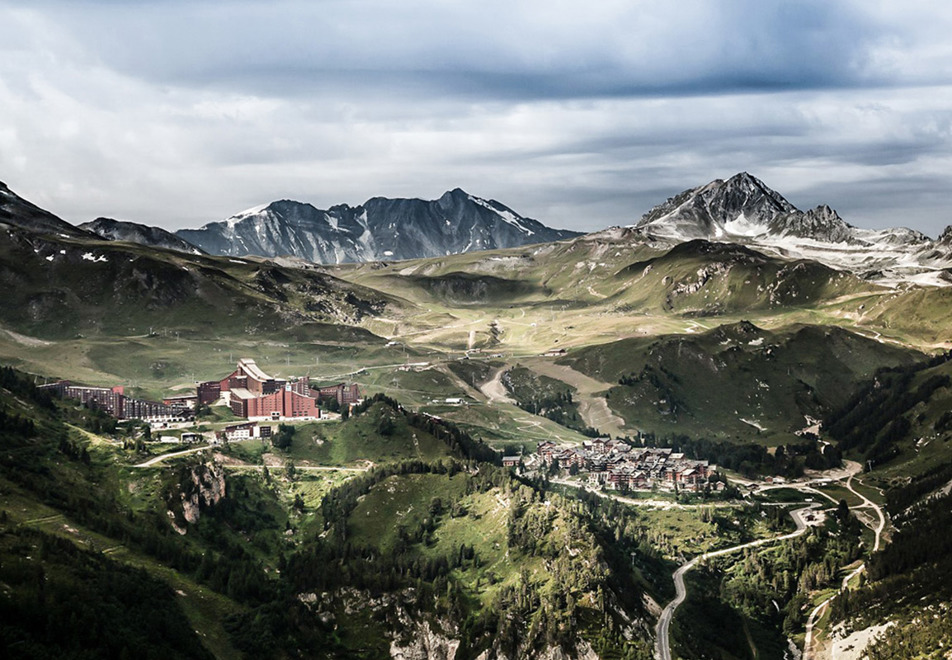 Plan Peisey (1650m) and Vallandry (1600m) are located in the Tarentaise valley, very near to Bourg St Maurice. The smaller villages of Peisey and Nancroix surround.
Peisey-Vallandry is located in Savoie, in the heart of la Haute-Tarentaise, 25km from Moutiers-Tarentaise and 50km from Albertville.
Vallandry sits on a balcony at the edge of a forest overlooking the Tarentaise Valley and Mont Blanc, with a small selection of accommodation that blends well into the landscape. At the centre is a pedestrian square with plenty of shops and facilities. All roadside parking is free.
Bordered by spruce forests, Plan-Peisey is a real haven of peace, ideal for a relaxing summer alpine holiday. The village overlooks the valley and faces the legendary Bellecôte North Face. It is the departure point of the "Vanoise Express" and is the geographical heart of Paradiski.
Peisey Vallandry is in the heart of the Vanoise National Park. The Vanoise national was created in 1963 and it was the first of 9 French national parks. Its initial purpose was to provid a territory to protect the alpine ibexes (Capra ibex). It is twinned with the Grand paradis national park in Italy, with whom it shares a 14km common border. With 1,250km2, it is one of the largest protected areas in western Europe. There are over 1000 plant species, more than 2000 alpin ibex, it has the largest colony of chamois in France (over 6000) and over 120 species of birds including 26 couples of golden eagles and 3 couples of bearded vulture.
Top summer activities to experience in Peisey Vallandry
Please note Peak Retreats do not book any activities and most activities are payable. For more information about pricing and availability, please contact the Peisey Vallandry Tourist Office on 0033 479 07 94 28 or visit www.peisey-vallandry.com
The tourist office can provide:
•    Registration for activities
•    Sale of fishing cards, promotional items, DVD and local editions, trek guides...
•    Tennis court booking
•    Equipment loan: Tennis and ping pong rackets, badminton, pétanque bowls, football, beach volley, frisbee
Peisey Vallandry lifts
Opening of the Peisey-Vallandry/Arcs lifts in July and August (for walkers and mountain bikers):
Télévillage Lonzagne (Plan Peisey): Daily - dogs on a leash allowed
Le Vallandry (Vallandry): Daily
Le Vanoise Express (Plan Peisey): Weekdays only
Peisey Vallandry/Les Arcs bike park
Open in July and August.
150km of sign posted routes from 2600m to 800m elevation to find on a map or on the Paradiski Yuge app.
25 downhill, enduro, cross country tracks as well as its connections accessible to all.
e-bikes
The Ebike center of camping "les Lanchettes" rents out the E-MountainBike. The "Moustache" E-bike is a mix of a mountain bike with two different wheel sizes for maximum confort, capable to ride on all types of terrain. For sport or family.
Mille8 (Arc 1800)
Located just above Arc 1800, Mille8 is an experience unlike any other. Swim, relax, savour delicious food, and have fun in a unique alpine playground in the heart of Les Arcs. 
Le Lodge - try the delicious food at The Restaurant, grab a freshly prepared picnic to take away from The Snack, or enjoy some fantastic live music. Located at the top of the Villards Gondola.
La Piscine -  a stunning 3800m2 aquatic centre with a gym. It's located right in the heart of Mille8 makes it easy to access by foot from the village centre. For children, there are fun water games and slides. Payable.

Forest adventure
Adventure park in the trees.
Pont Baudin
Tel: 0033 650 16 14 94
Mountain lakes
l'Eau Salée - there are many minerals in this water, hence the name. This little corner of paradise is ideal for families because children can benefit from the mini-lake and games. In these beautiful surroundings, you can play tennis or relax in the shadow of the spruce forest.
l'Etroit - small mountain lake accessible after a few hours of walk with a lovely view on the Mont Blanc. This small lake is located at the bottom of Croix Bozon.
Rosuel's Pond - lovely place to relax or for a fun family picnic. The landscape is beautiful with views of Mont-Pourri and Bellecôte's glaciers.
Trail orienteering
Come and discover the Rosuel valley and its orienteering trails, involving the precise reading of an orienteering map and the corresponding terrain.
3 trails are proposed:
- family trail starting from Rosuel, to discover the nature and the Rosuel heritage. Distance = 3kms. Duration = 1h30h to 2h
- 1 sportive trail starting from Rosuel. Distance = 6 km. Duration = 2h to 3h
- 1 winter trail starting from pont baudin. Distance = 3km. Duration = 1h30h to 2h

White water activities
Rafting, hydrospeed, stand up paddle, canoe-raft, canyoning
Restaurants and bars in Peisey Vallandry
Vallandry - 6 restaurants/bars open in summer
Plan Peisey - 8 restaurants/bars open in summer
Amenities in Peisey-Vallandry
Vallandry - sportswear, sports shops, boulangerie, chocolate shop, Sherpa mini market, tabac, pharmacy
Plan Peisey - hairdressers, souvenir shop, Sherpa mini market, savoyard shops, sports shops, pharmacy
Accessing Peisey Vallandry
By Road (self drive options pre-bookable with Peak Retreats): 
Driving distance from Calais to Peisey 615 miles 8hrs 50.
From Calais take the A26 motorway via Reims, Dijon and Maçon to Lyon A43/A430 to Albertville and then N90 via Moutiers in the direction of Les Arcs, following signs for Landry and Peisey              
By Rail (pre-bookable with Peak Retreats): 
TGV: direct from Paris - Bourg St Maurice (Stop at Landry recommended, 7km away. Connection from Landry railway station to Peisey-Vallandry resort by shuttle bus or by taxi)
EUROSTAR: London - Bourg St Maurice (Stop at Landry recommended, 7km away. Connection from Landry railway station to Peisey-Vallandry resort by shuttle bus or by taxi)
By Plane (not pre-bookable):
Chambery Airport is 114km from Peisey (1 ¼ hours)
www.chambery-airport.com 
Grenoble is 183km from Peisey (2 hours)
www.grenoble-airport.com 
Lyon Airport is 190km from Peisey (2 hours)
www.lyonaeroports.com 
Geneva Airport is 193km from Peisey (2 hours)
www.gva.ch 
Peisey Vallandry Airport Transfer or Car Hire (pre-bookable with Peak Retreats):
Call our reservations team for details on 0844 576 0170 or email reservations@peakretreats.co.uk for a quote and availability.