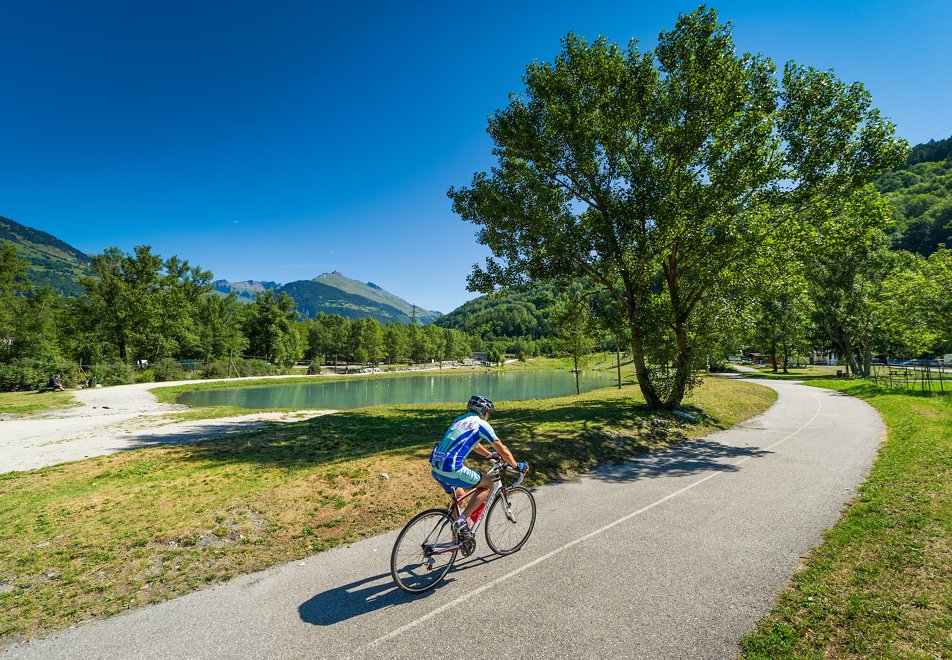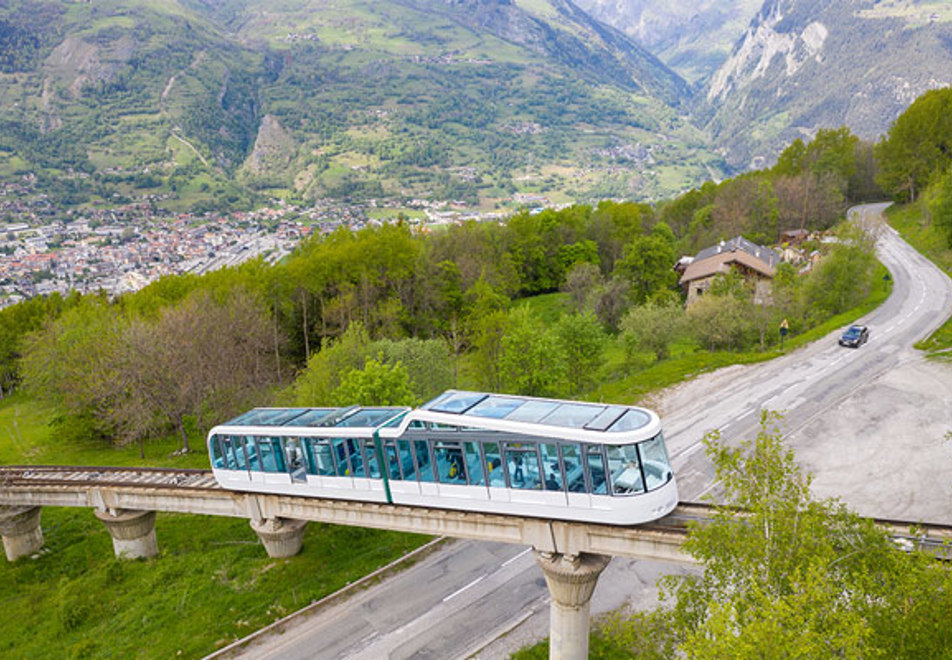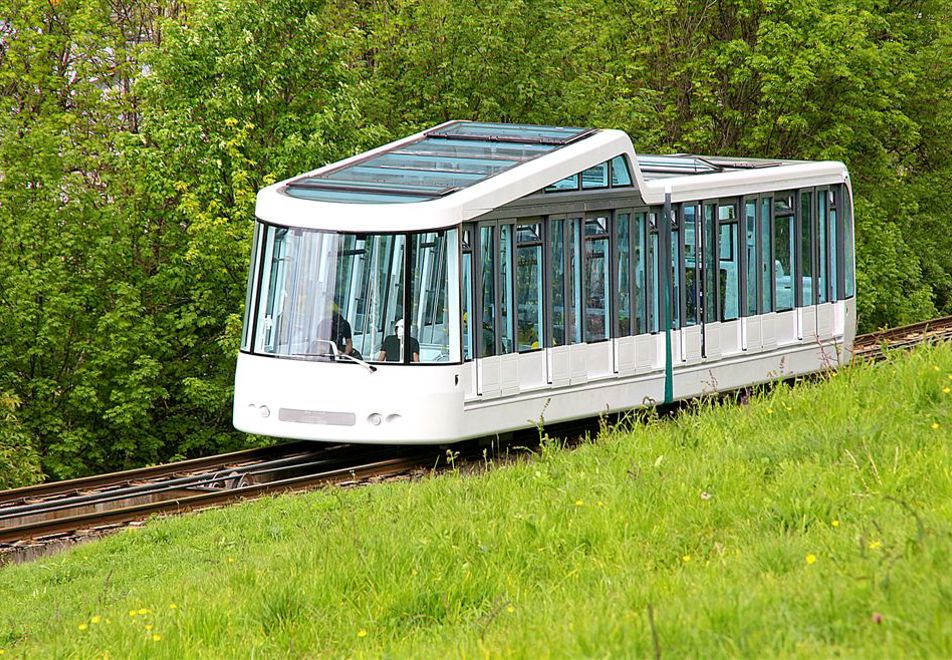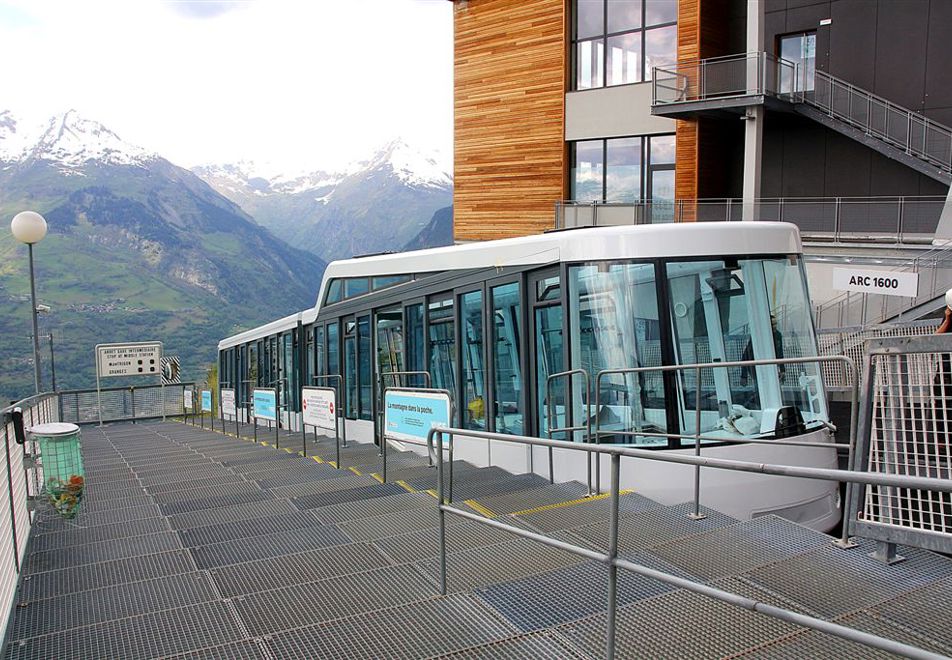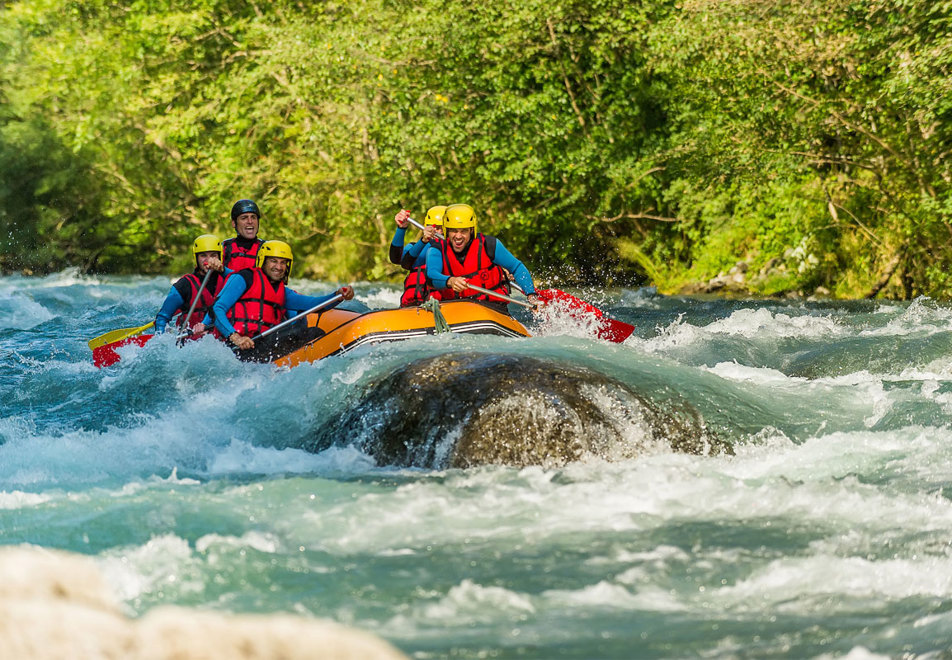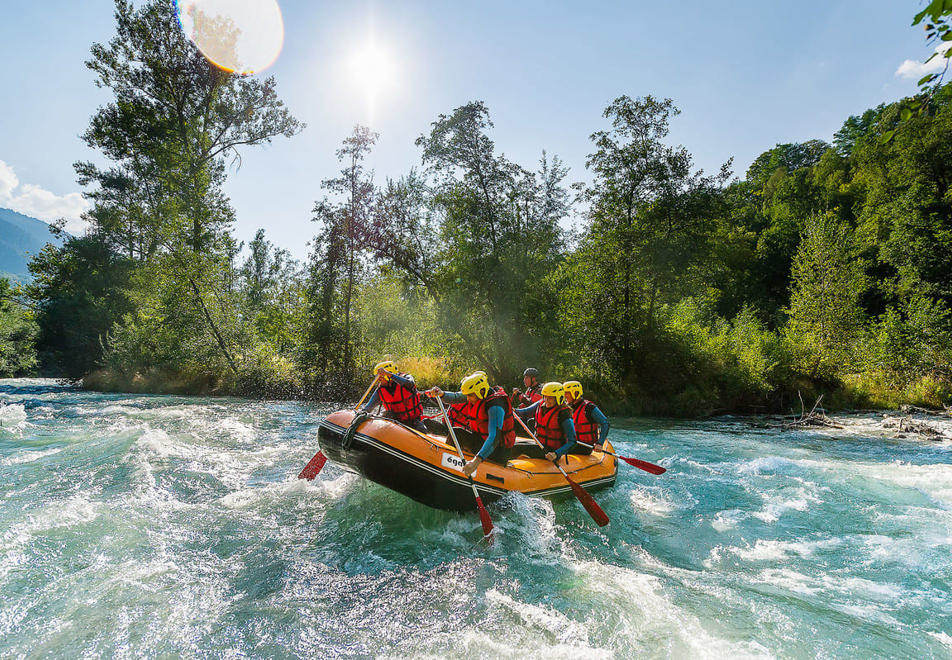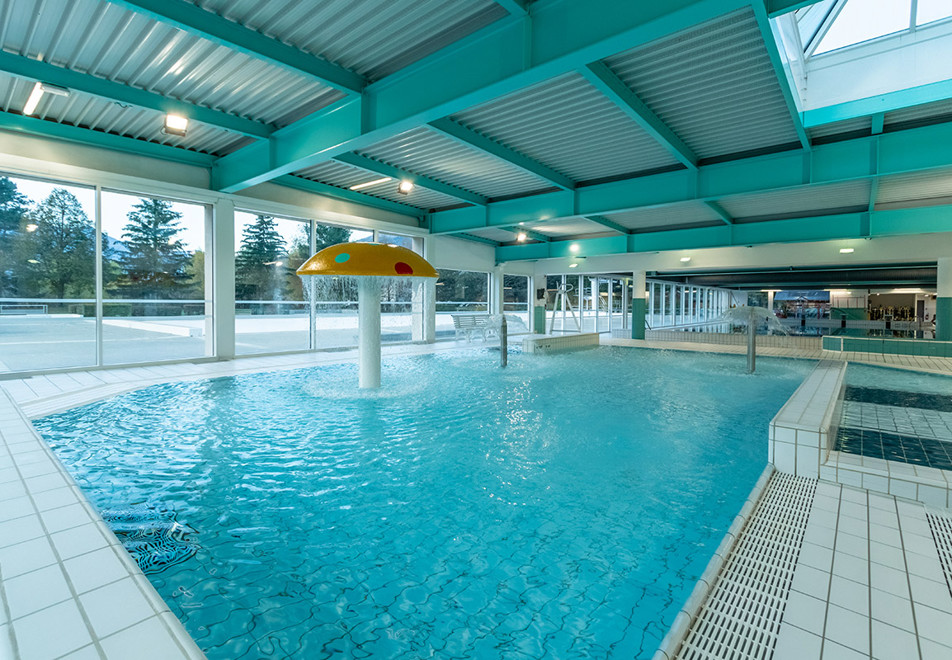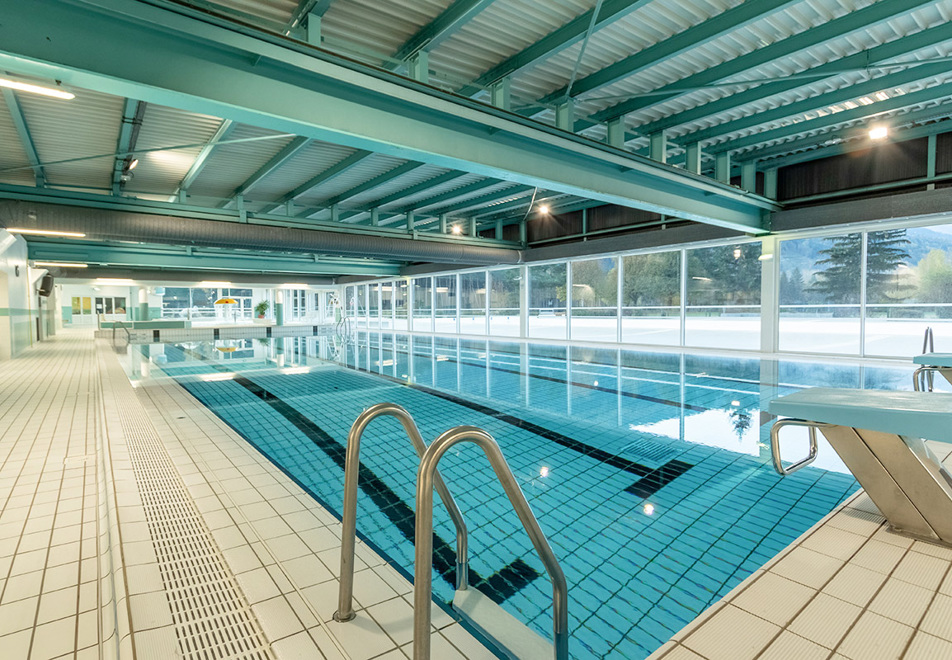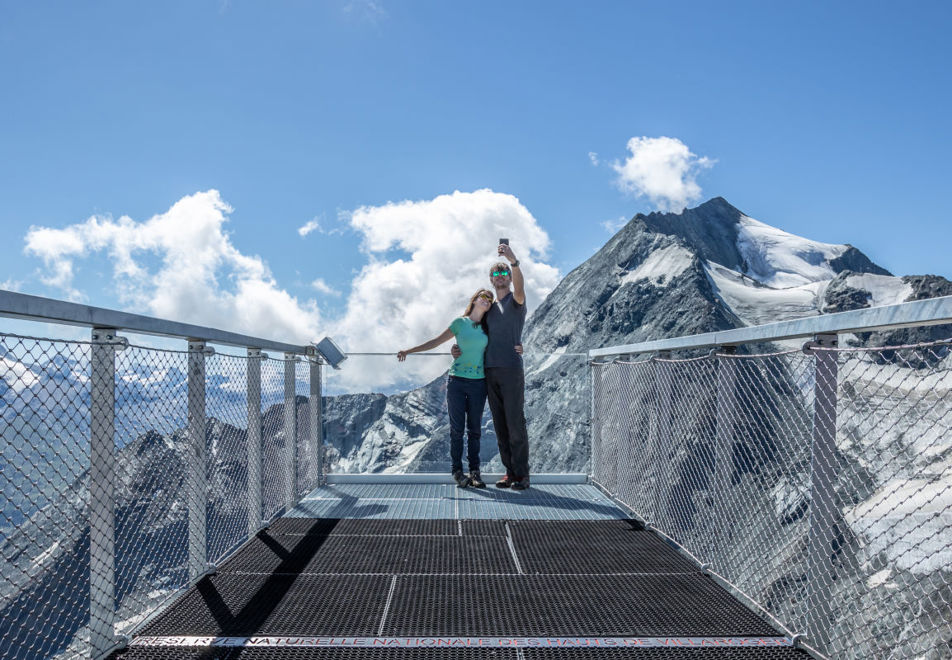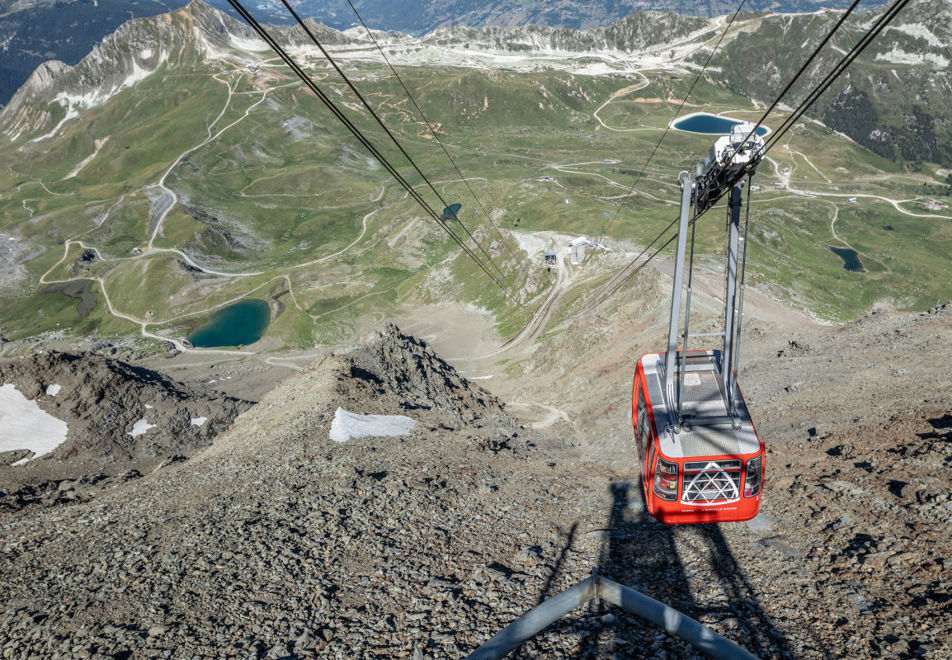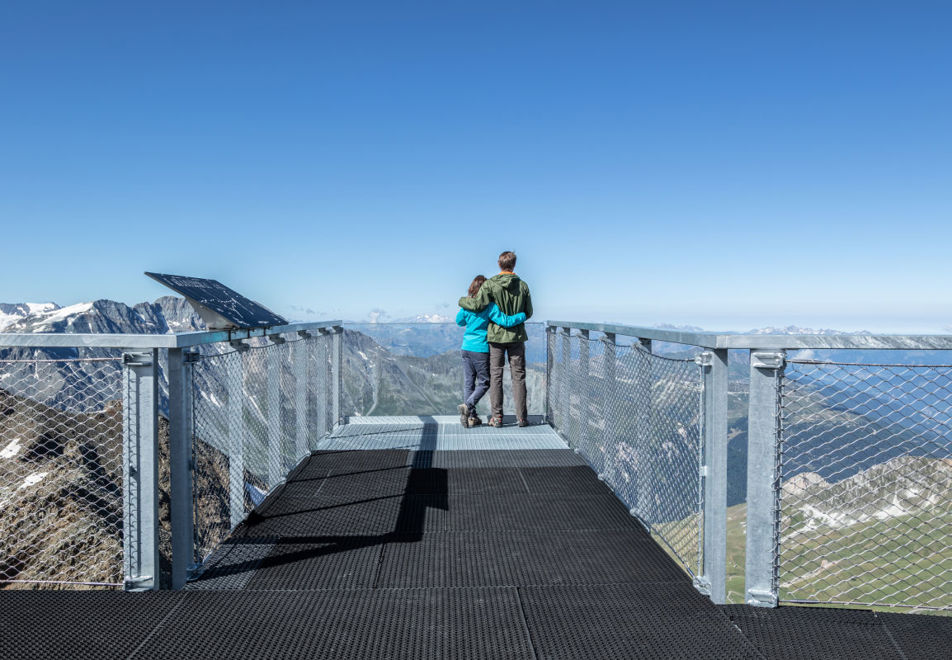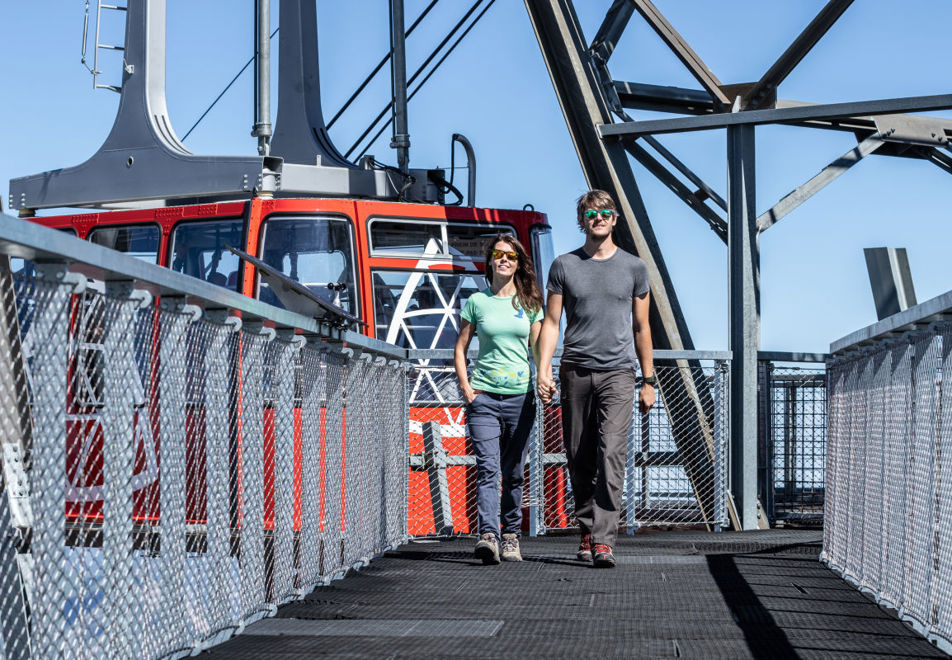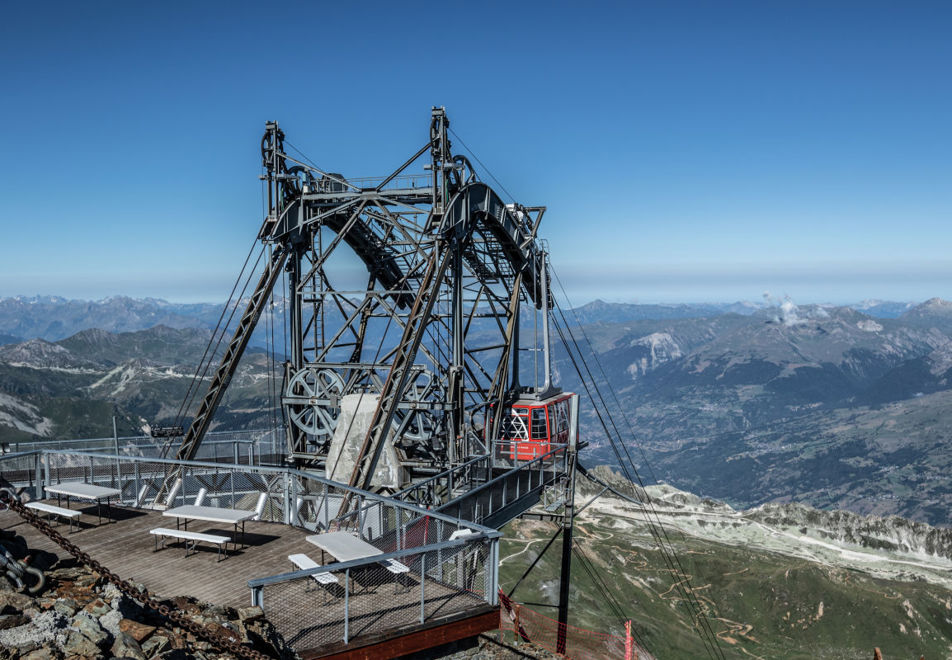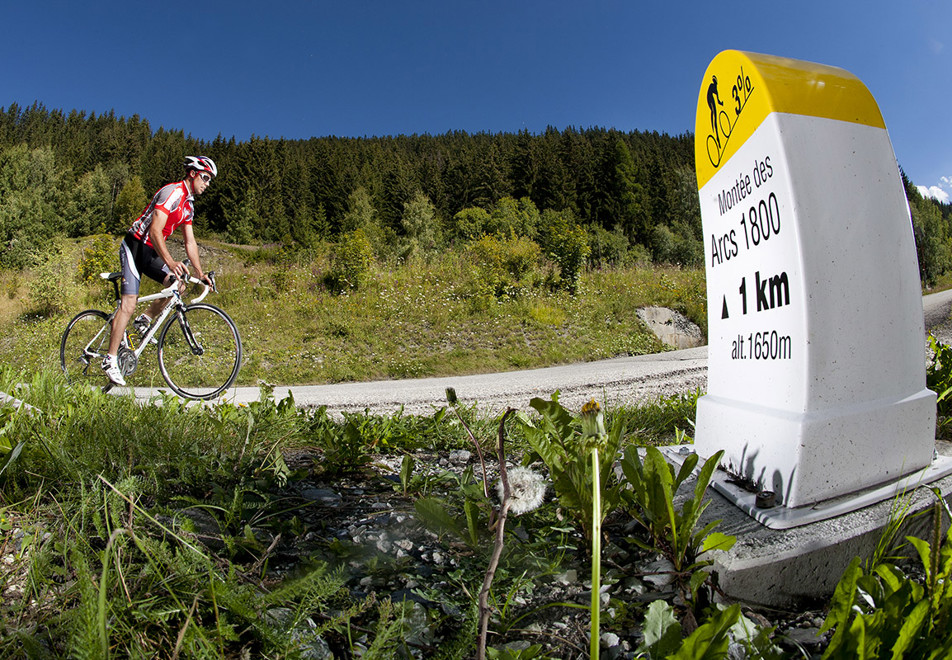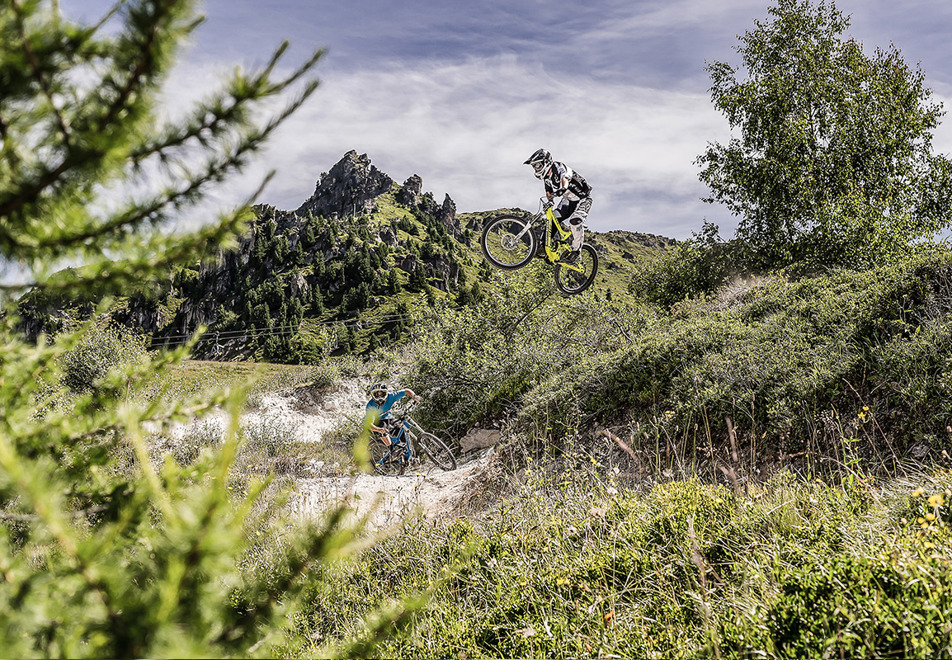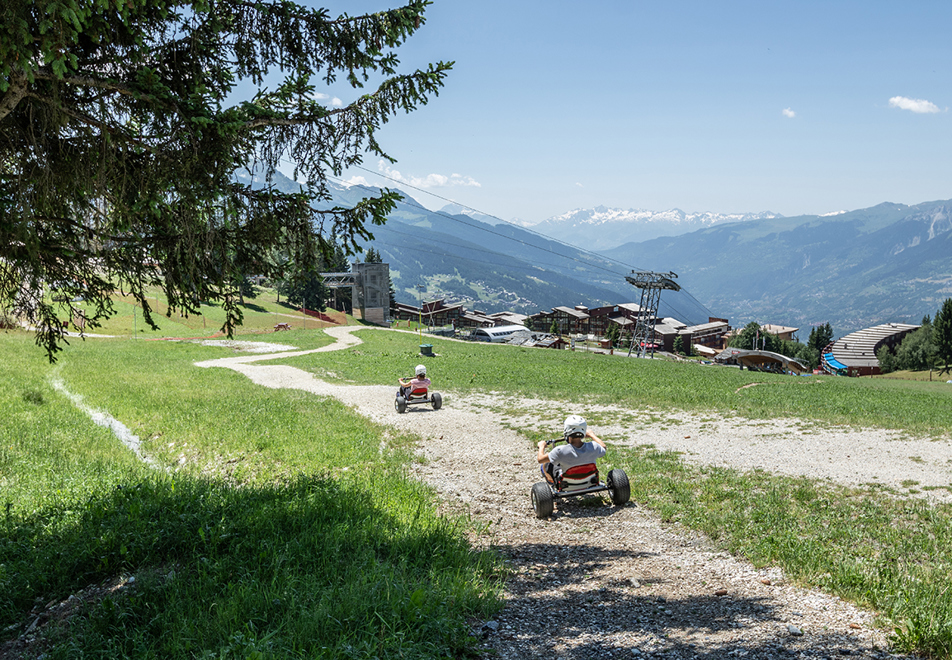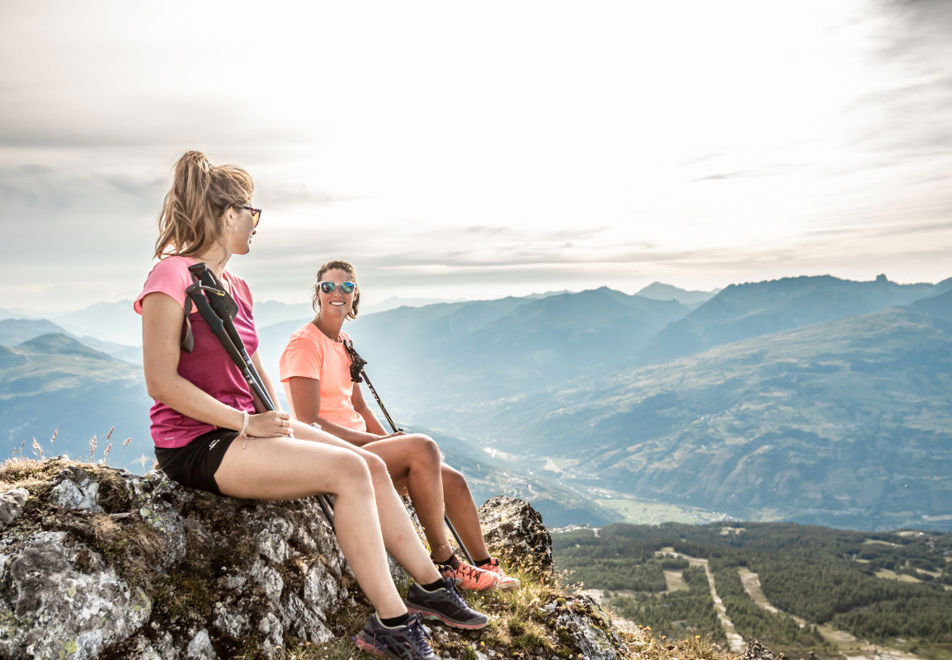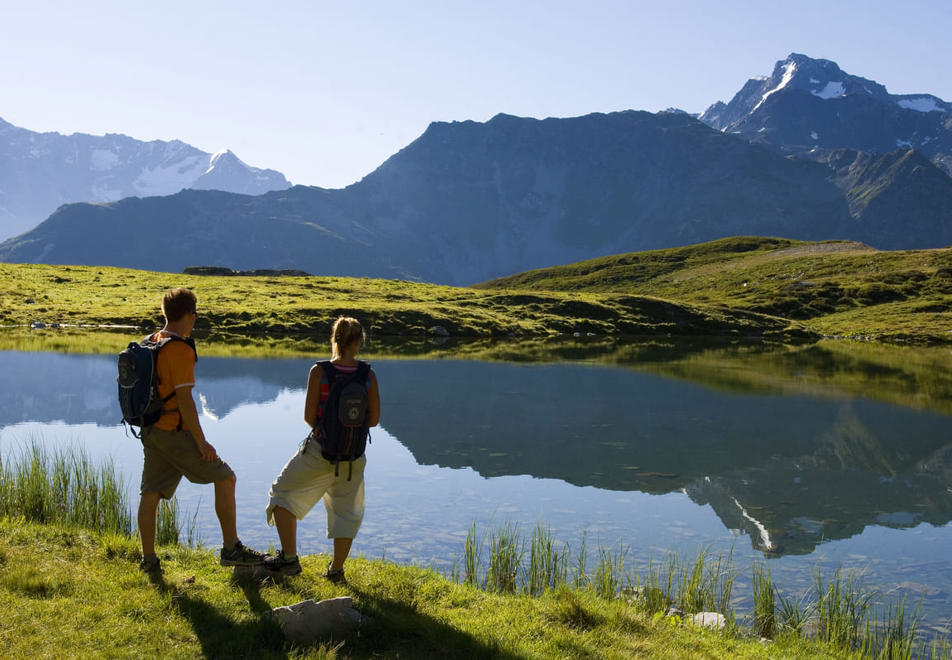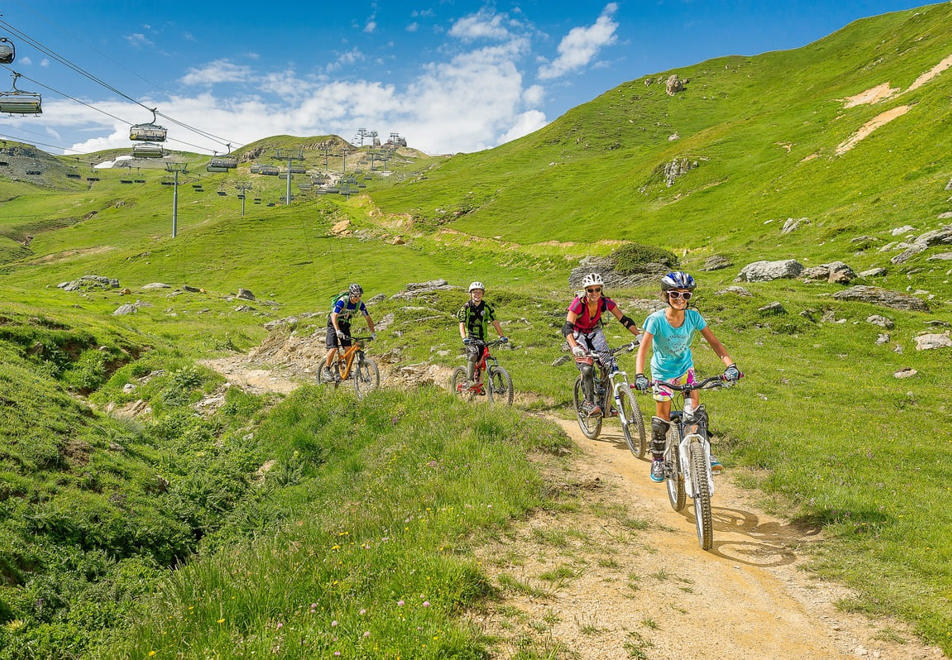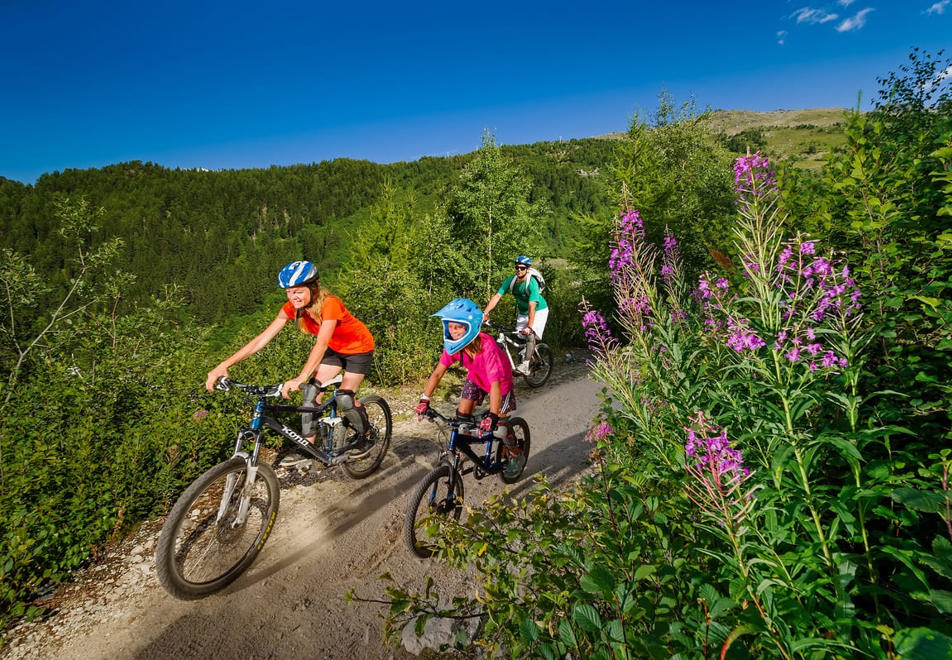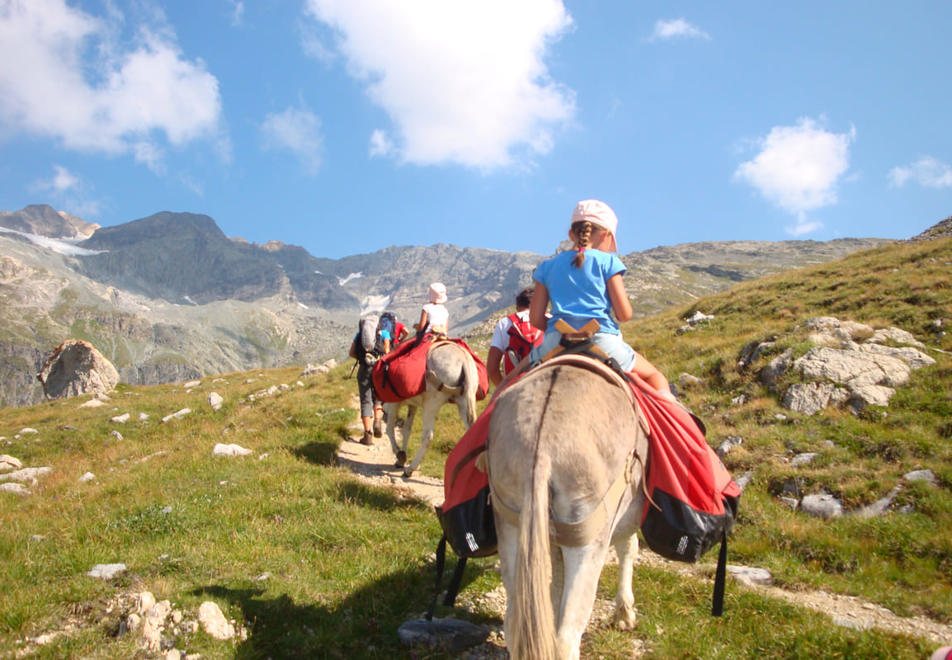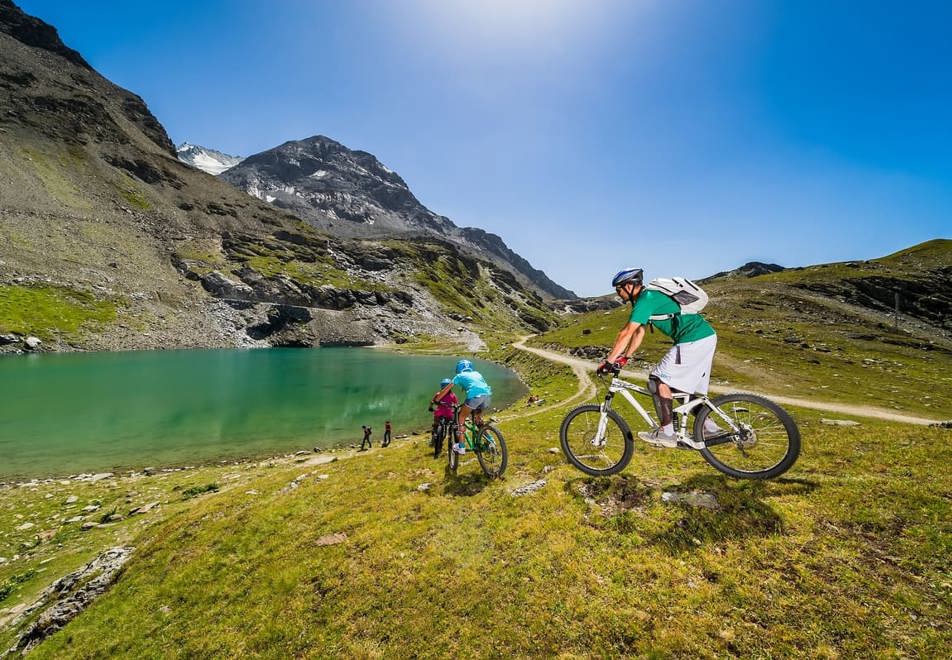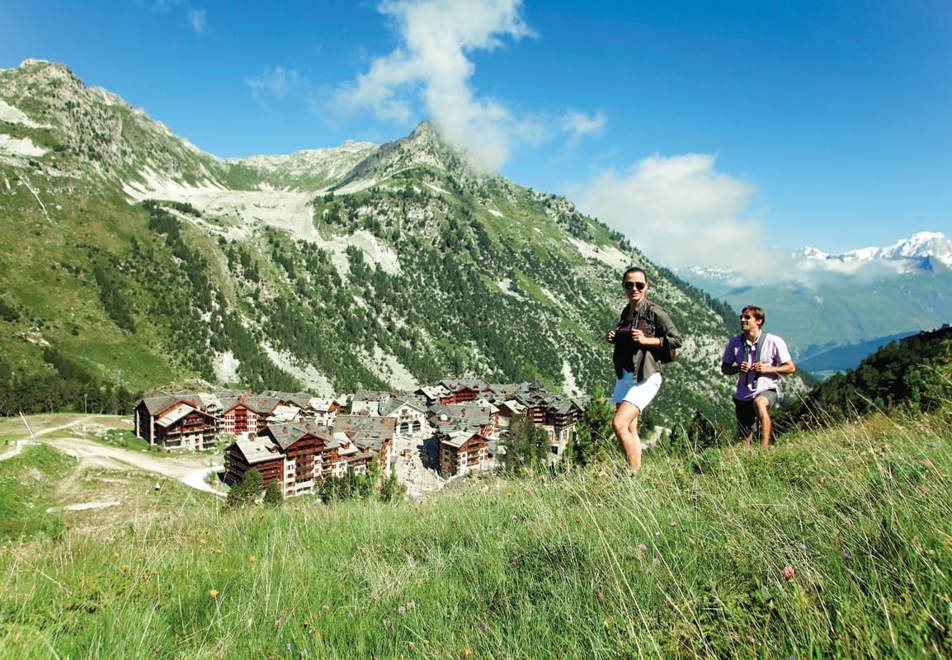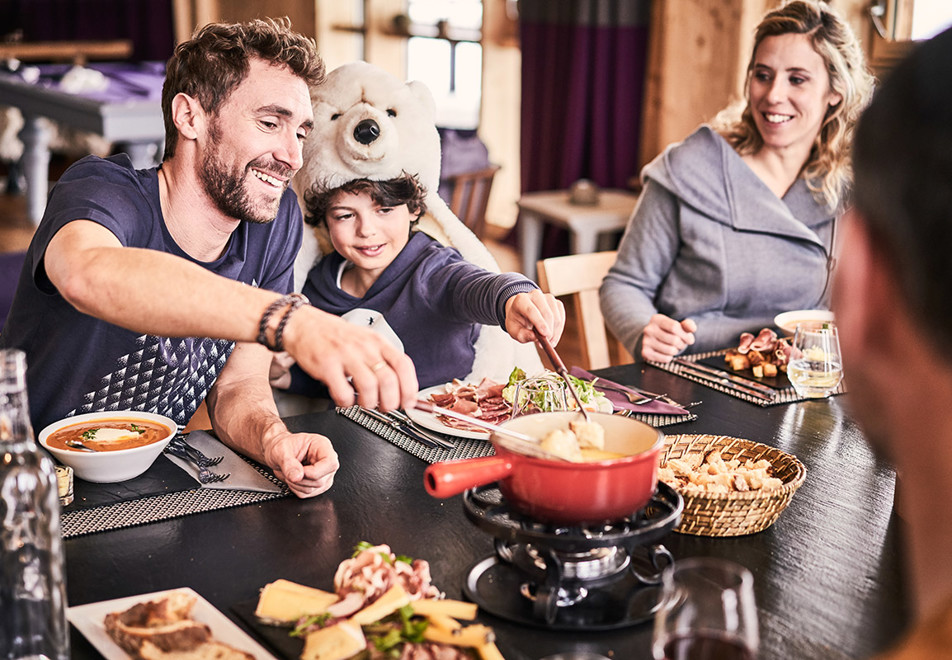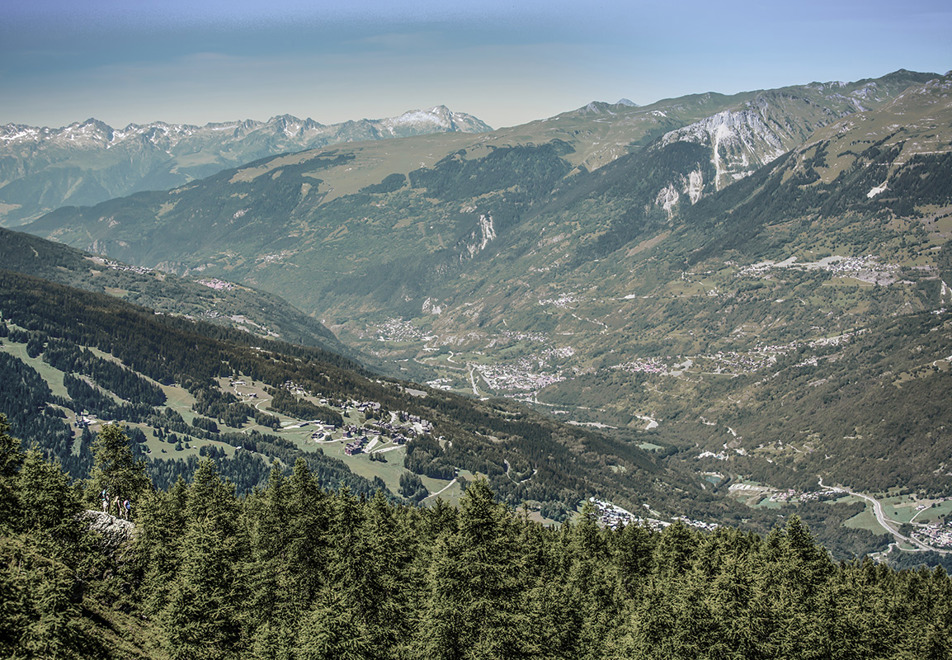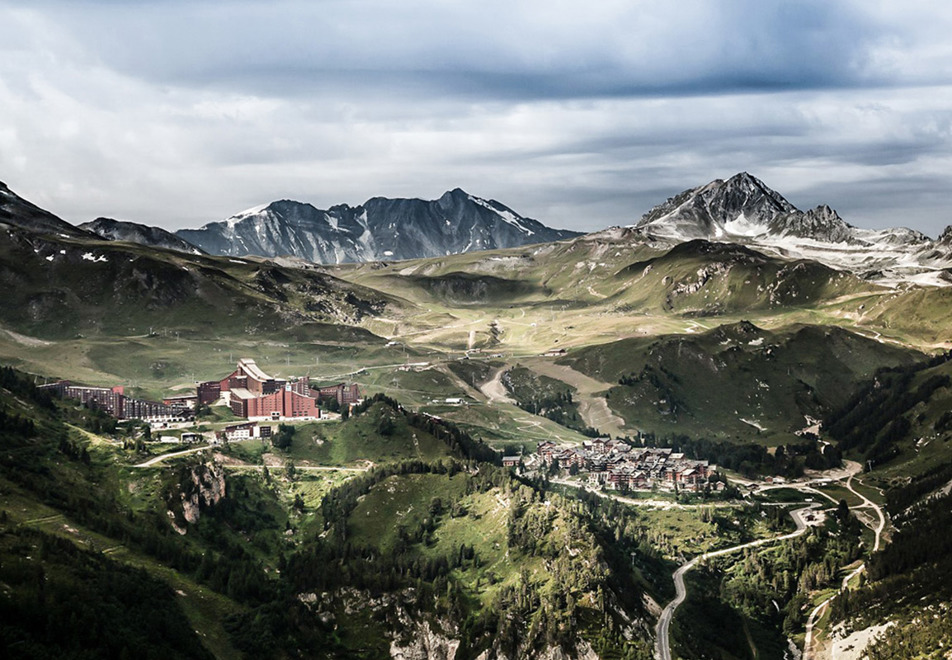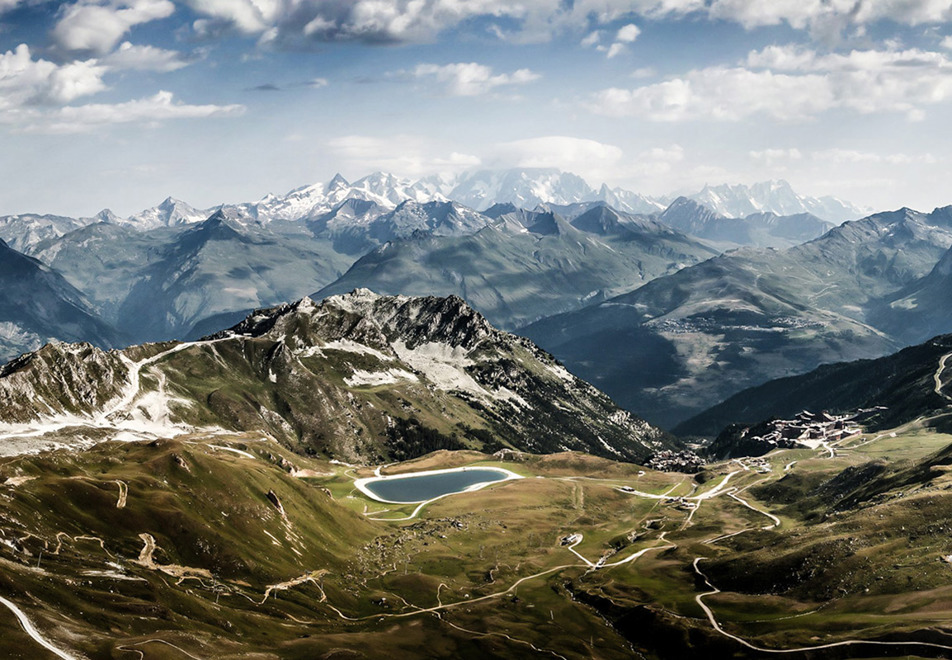 At the gates of the Mont Blanc Massif and at the foot of prestigious Alpine passes (Iseran, Petit Saint Bernard, Roselend), Bourg Saint Maurice is a lovely mountain town.
Its location at the edge of the Vanoise National Park makes it a summer destination that is much sought after by enthusiasts not only of the mountains but also of whitewater sports thanks to its international whitewater sports centre.
A large number of hiking paths, cultural events, Baroque art and local festivals all add to its charm. Bourg-Saint-Maurice offers a blend of tourism and tradition and is an open invitation to walkers to explore its rural heritage and historic neighbourhoods by means of its enjoyable pedestrian circuits!
Bourg St Maurice is ideal for cycling with legendary routes such as cols de l'Iseran and the classic pass into the Italian Val d'Aosta – the cold u Petit St Bernard (2188m height) – is nearby. It was the only route around the Mont Blanc massif until the Mont Blanc tunnel was opened in 1965.
Bourg St Maurice is easy to reach from London St Pancras International rail terminal with a direct Eurostar high-speed service likely to be quicker, as well as far more pleasant and convenient, than arriving by air.
Bourg St Maurice is sometimes known as a white-water mecca as it has held the World Kayaking Championship and is a World Championship Course where professionals come to train. The 268km Isère River flows through the town and hosts many major water sports events. The river is supplied by mountain snowmelt and controlled by the hydro-electric dam in Tignes. Centron, 22km from Bourg St Maurice, is a popular area for water activities with rafting from class II – IV and is available to experience by families through to experts.
For hikers, nearby Val d'Isère is the entry point for hiking in the Vanoise National Park – France's premier wildlife reserve.
Top summer activities to experience in Bourg St Maurice & Les Arcs
Please note Peak Retreats do not book any activities and most activities are payable. For more information about pricing and availability, please contact the Bourg St Maurice & Les Arcs Tourist Office on 0033 479 07 23 33 or visit www.lesarcs.com
Many activities take place in the Les Arcs areas, accessible via car or funicular.
Horse riding
The "Ranch El Colorado" equestrian centre is open all year round and offers activities based around the horse in an enjoyable atmosphere: rides, riding lessons and courses. carriage driving and riding shows.
Paragliding
Altitude Parapente Manu Bon
Flights in dual paragliders accompanied by state-qualified instructors. Explore the valley's most prestigious sites. Open to all from aged 5 upwards.

Les Arcs Bike Park
A fun zone approved by the FFCT (Fédération Française de Cyclotourisme – French cycle tourism federation), the Les Arcs/ Peisey-Vallandry Bikepark is an immense and varied playground. It caters for all sort of sport: DH (downhill), Endurance and Cross-Country.
From Bourg St Maurice to Arc 2000, in the forest or in the open country, you will find more than 180kms of marked trails, from green to black runs, catering for all levels.
Marked routes from 2600m to 800m including:
8 DH (1 green, 3 blues, 2 reds, 2 blacks)
5 Endurance routes (3 blue, 2 blacks)
2 Cross-Country circuits (red)
1 fun trail (level blue) on Mille8
7 links (4 greens, 2 blues, 1 red)
1 North Shore trail in Arc 1600, consisting of overhead bridges in the forest, ideal for intermediate and expert riders
5 Practice Parks from beginner level
Activities:
8 Golf: This route will connect Arc 1800 Blue DH Marsupilami to Arc 1600 by the trail, "Chemin des Espagnols", a new blue endurance trail

5 Canal: From the Arcabulle chairlift, it will allow you to reach the top of the funicular following the trail, "Chemin du Canal", a pleasant course on a forest trail with a breathtaking view of La Rosière

Dré dans l'pentu: the trail becomes black

1 E-VTT: The 2 cross-country trails will be accessible to electric mountain bikes as well as route 66

An all-new fun trail for an introduction to mountain biking in the Mille8 centre at the bottom of the les Villards telecabine in Arc 1800! Through forest and meadow, the Mille8 is an ideal way to start before setting out to conquer the Bike Park
The all-new Paradiski YUGE mobile application to follow your route, biking performances,  check the weather in real time etc
Bike washing areas are at your disposal in various places throughout the area:
Bourg Saint Maurice: bottom of the funicular
Arc 1600: bottom of the Cachette chairlift
Arc 1800: bottom of the Transarc Gondola
Vallandry: bottom of the Vallandry chairlift
18 hole golf course facing Mont Blanc
At the gates of the Vanoise Park and set on the mountainside overlooking the Upper Tarentaise Valley, the Les Arcs Golf Club offers a magnificent and exclusive setting on 60 hectares at 1800m.
The Les Arcs Golf Club offers you the choice of 2 courses:
The

 

le Chantel Course

 

Course – 18 holes, par 70, 5497 metres (approved by the Fédération Française de Golf (French Golf Federation)), ideal for trying out all your strokes: drive, fairway shots, approach shots, putting…
The

 

le Beauchet Course

 

- 9 holes, par 27, 900 metres, particularly appealing to beginners with its small greens and short shots. 
To reach the Golf Club, the new lLes Villards gondola is free for foot passengers and is open every day. The Golf Club can also be reached by Dahu gondola from the centre of Arc 1800 every day.
Driving range - the Les Arcs driving range is partially covered and measures 50 to 250m in length and has been recently renovated. On natural grass, the driving range at the Les Arcs Golf Club offers you 12 covered stands and 34 in the open air for players wishing to test their skill before teeing off for a round, competition and for those who would like to improve their accuracy, swing, and distance. This practice area includes 3 putting and chipping greens.
Hiking in Les Arcs
The perfect place for exploring nature's splendour, Les Arcs' has more than 500 km of marked trails with 6700m of accumulated gross ascent in the summer months. From trails for the whole family to expert routes, everyone is sure to find something to enjoy.
Dion Marie-Odile walking 
Nordic walking: beginners and intermediates in an enjoyable healthy sport that will give you an energizing sense of well-being. Mountain guide specializing in botany: excursions on foot or snowshoes to explore the world of the mountains!
Watersports
Rafting - experience the thrills as part of a crew riding down the river aboard an inflatable craft while discovering inaccessible and unique landscapes!
Whitewater swimming / Hydrospeed - surfing on the river using the currents and the strength of your arms for the most energetic of downstream runs!
Canyoning - move along watercourse beds, gorges and narrow ravines swimming, walking, abseiling.
Kayak Raft - rafting in a couple, the Kayak Raft shoots down the rapids in a two-seater inflatable craft
Canoe / Kayak - paddle in hand, set off to explore the region aboard your kayak and let the flow of the water take you!
Eaux Vives Rafting
1090 Route d'Hauteville-Gondon

Centre Nautique in Bourg St Maurice
25m indoor and 50m outdoor pool. Open daily.
Rue Saint Jean - 73700 Bourg-Saint-Maurice

Arc Aventures
Mont Blanc treetop adventure course - 75 treetop levels over Arc 1800. Open every day in July and August. For adults and children measuring 1.30m minimum. Parents must accompany children under 1.45m. This activity is SUPERVISED only - the instructors do not participate. The price includes all the required equipment. Equipment provided: Helmet and harness. Gloves are available. You will need comfortable outdoor clothes and sensible shoes (trainers). Activity is not recommended for people subject to vertigo.
Mille8 in Les Arcs
Newly built leisure centre in the heart of Les Arcs.
Le Lodge restaurant - refined and smart brasserie, enjoy gourmet French cuisine featuring local gastronomic produce.
La Piscine - stunning 3800m2 aquatic centre:
WELLNESS AREA - two hammams, saunas, a relaxation room and a shower area
CHILD PLAY AREA - fun splash pad for the little ones with water games as well as the mini stream and the water slides to splash
OUTDOOR POOL - the outdoor pool opens out to the stunning surrounding natural environment and a snack to eat and sunbeds to relax on
GYM / FITNESS AREA - state-of-the-art gym and cardio equipment
You will also find more activities such as climbing, mini-golf, archery etc in Les Arcs.
Bars & restaurants in Bourg St Maurice
There are quite a few bars and restaurants in Bourg St Maurice, as it's an all year round town and not just seasonal.
Amenities in Bourg St Maurice
Bourg St Maurice is a large town with all the usual amenities you would find: large supermarket, shops, pharmacy, sports shops, post office, even a well know fast food restaurant.
Accessing Bourg St Maurice
By Road (self drive options pre-bookable with Peak Retreats): 
Distance from Calais to Bourg St Maurice: 670 miles (10-12hrs)
Take the motorway to Albertville, and then follow the dual carriageway as far as Moûtiers, a pretty little town at the foot of the mountains. Carry on along the RN 90 to Bourg-St-Maurice.
By Rail (pre-bookable with Peak Retreats): 
There are direct TGV trains from Paris and Lille and direct sleeper trains from most of the main cities in France. If you are coming from London, the Eurostar will take you directly to Bourg Saint Maurice, as will the Thalys train from Amsterdam and Brussels. All of the European cities lead to Bourg Saint Maurice!
By Plane (not pre-bookable):
Chambéry Airport is 112km from Bourg (1 ¼ hours)
www.chambery.aeroport.fr
Grenoble Airport is 181km from Bourg (2 hours)
www.grenoble-airport.com
Lyon Saint Exupéry Airport is 188km from Bourg (2 hours)
www.lyon.aeroport.fr
Tel. +33 (0)826 800 826
Satobus Alpes www.satobus-alps.com
Geneva Airport is 191km from Bourg (2 hours)
www.gva.ch
www.altibus.com
Bourg St Maurice Airport Transfer or Car Hire (pre-bookable with Peak Retreats):
Call our reservations team for details on 0844 576 0170 or email reservations@peakretreats.co.uk for a quote and availability.