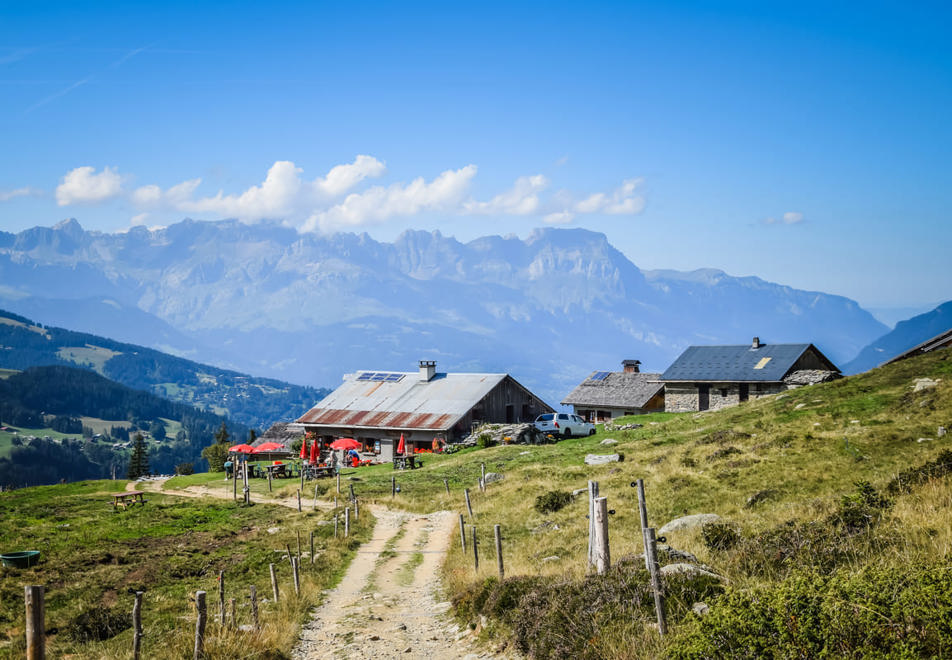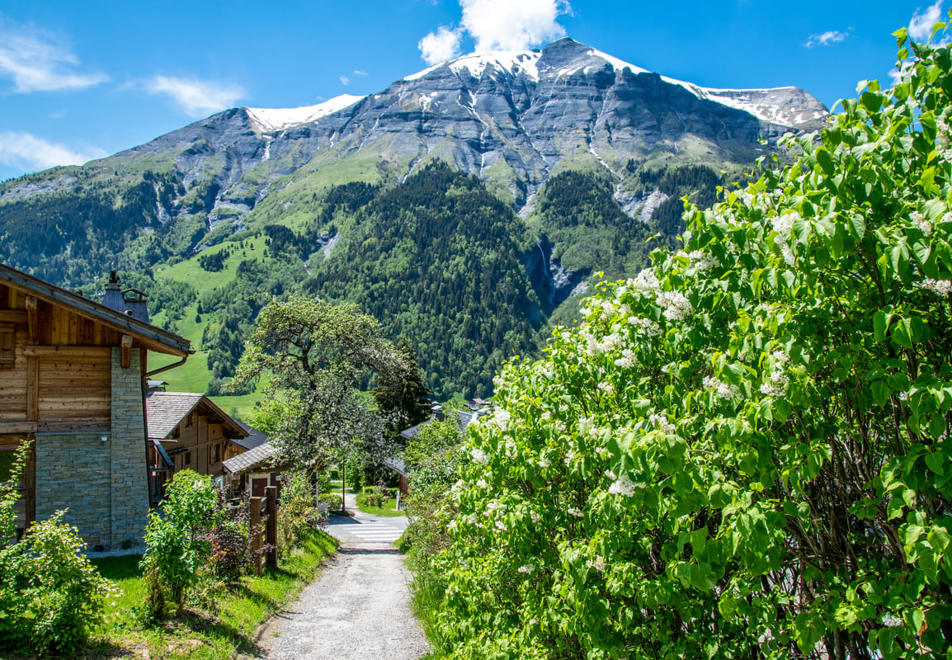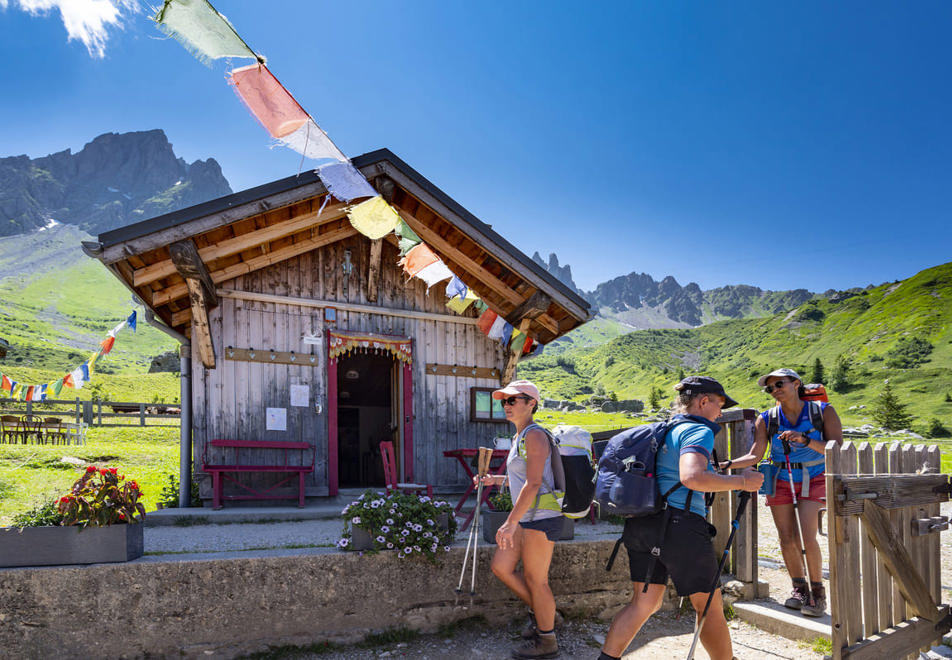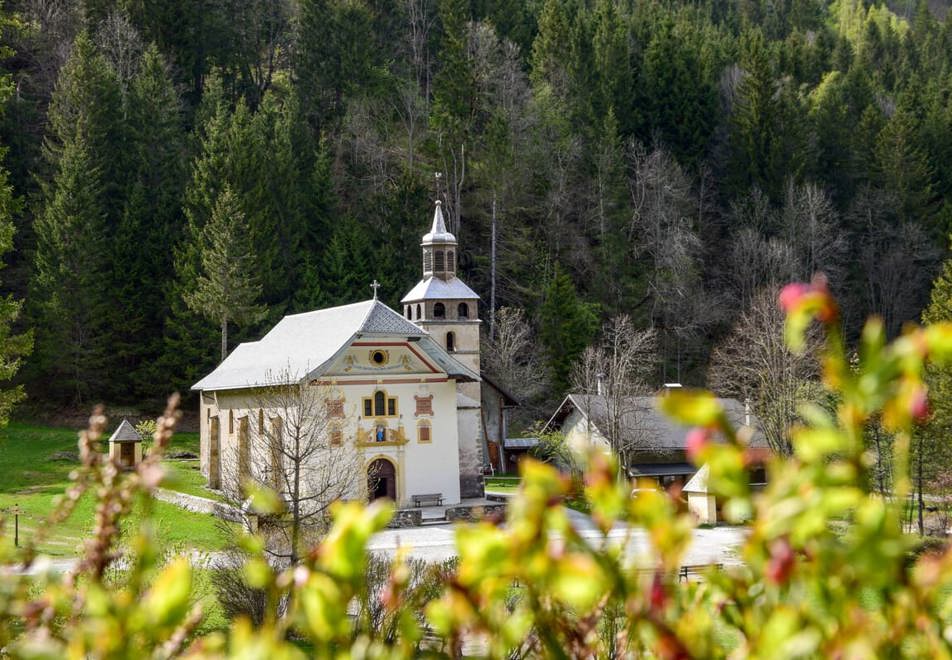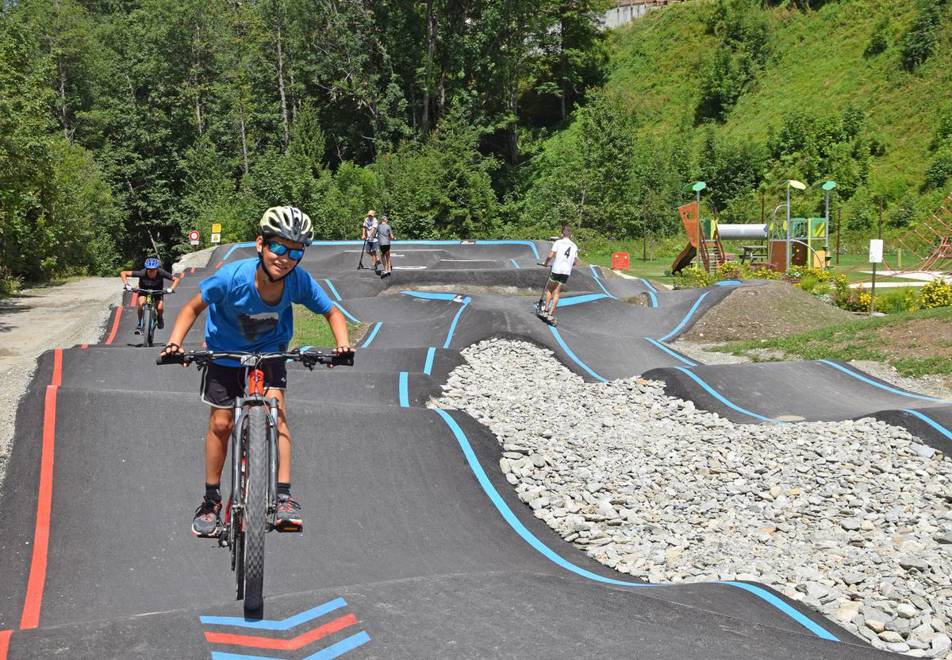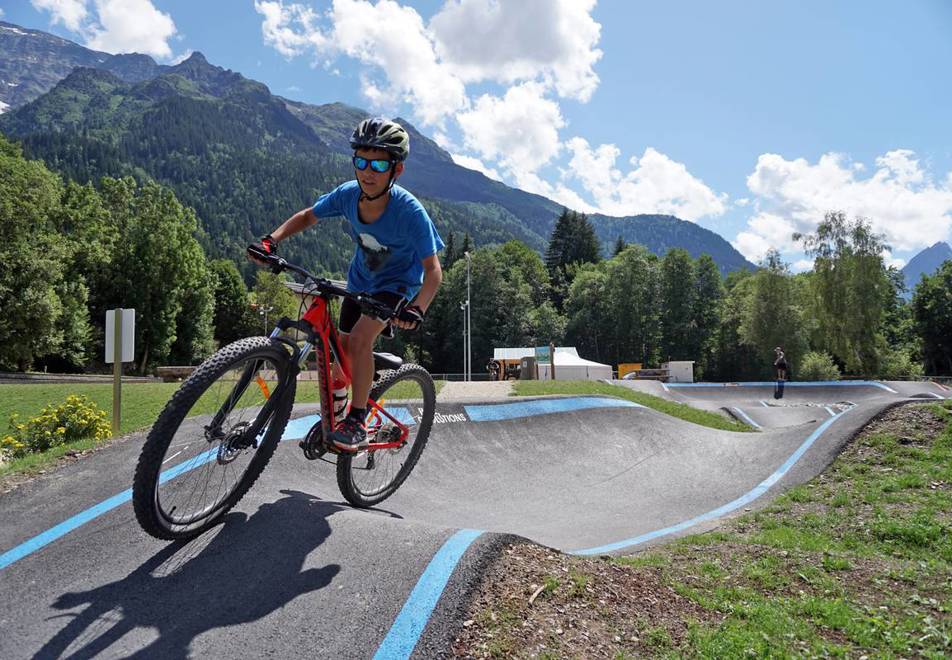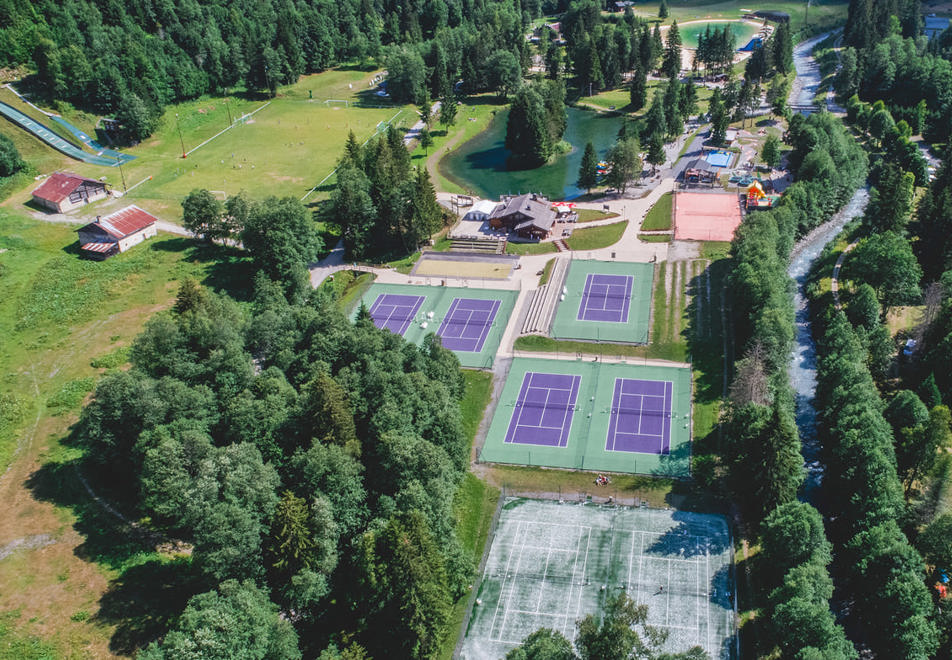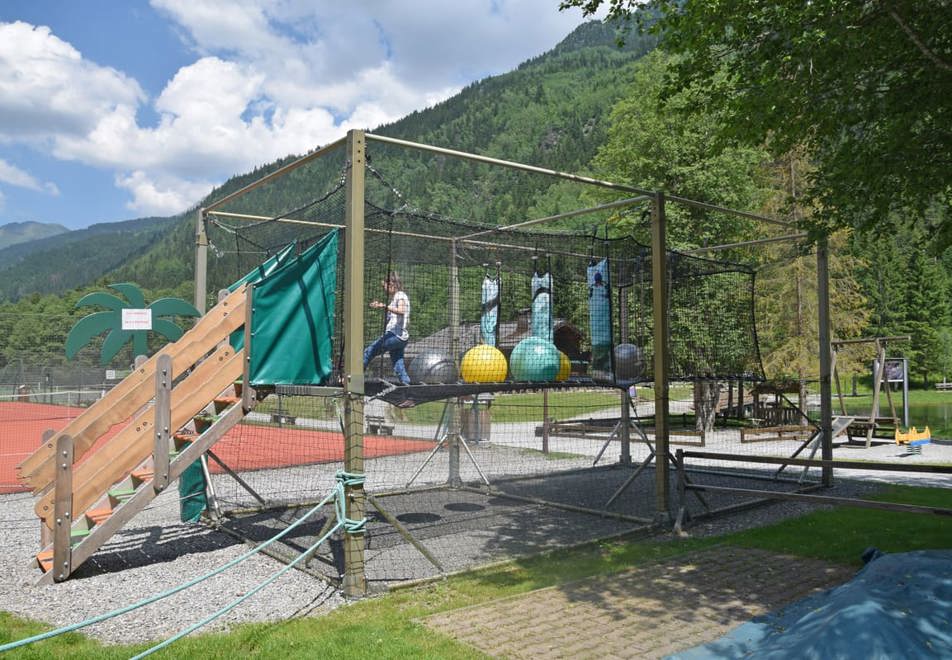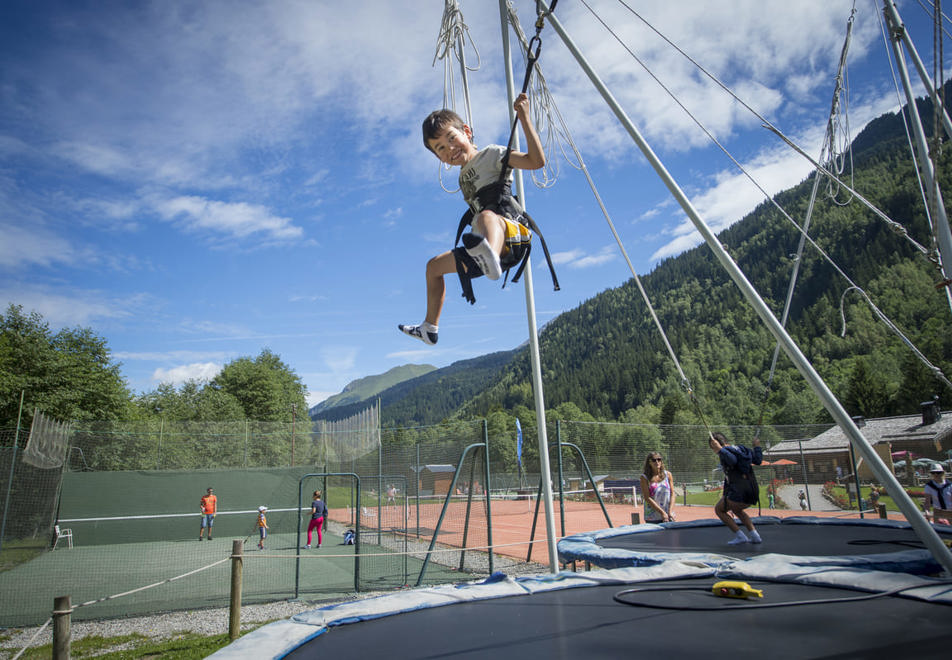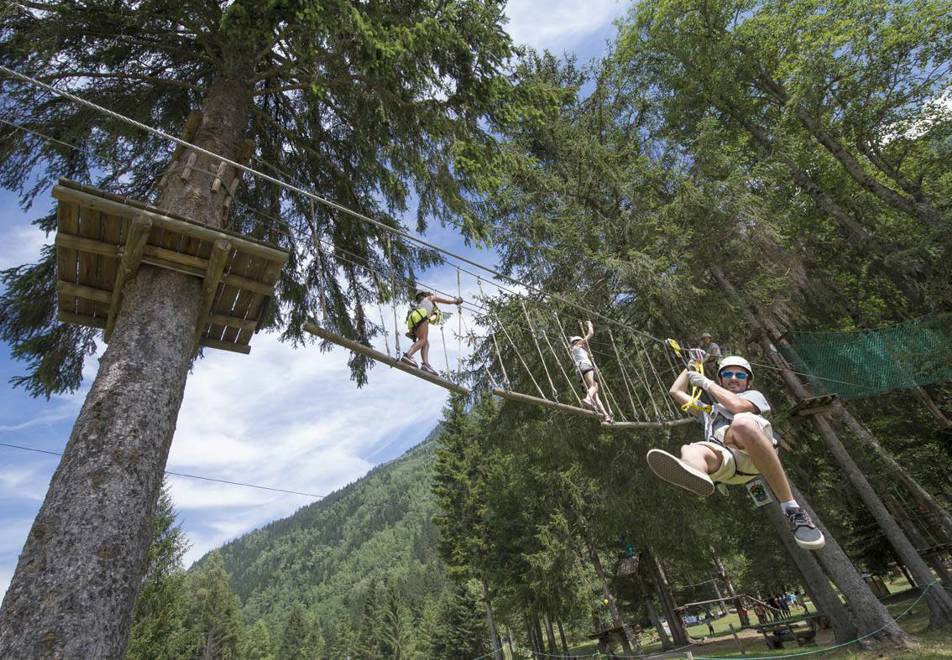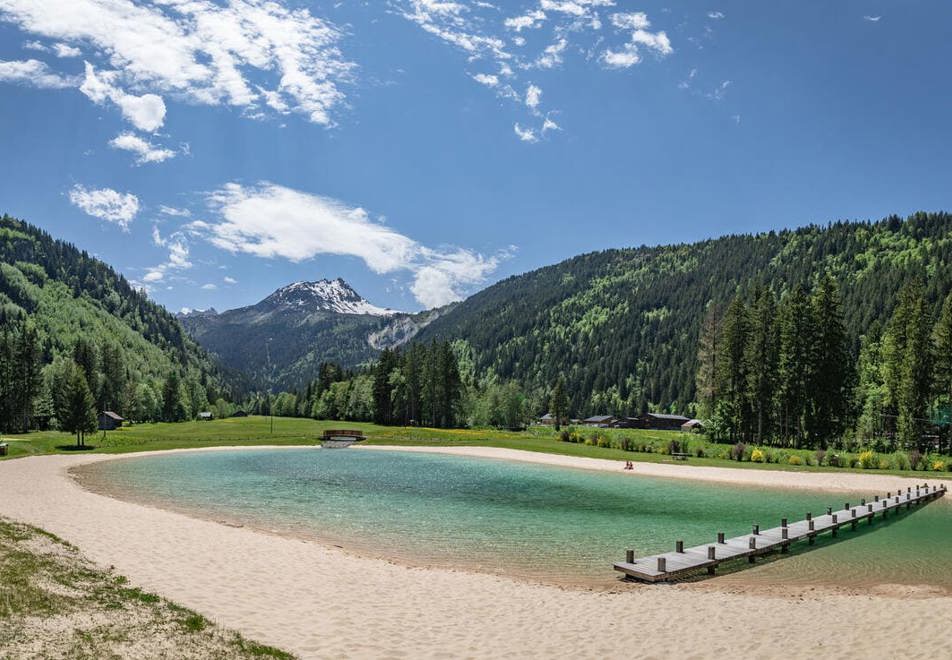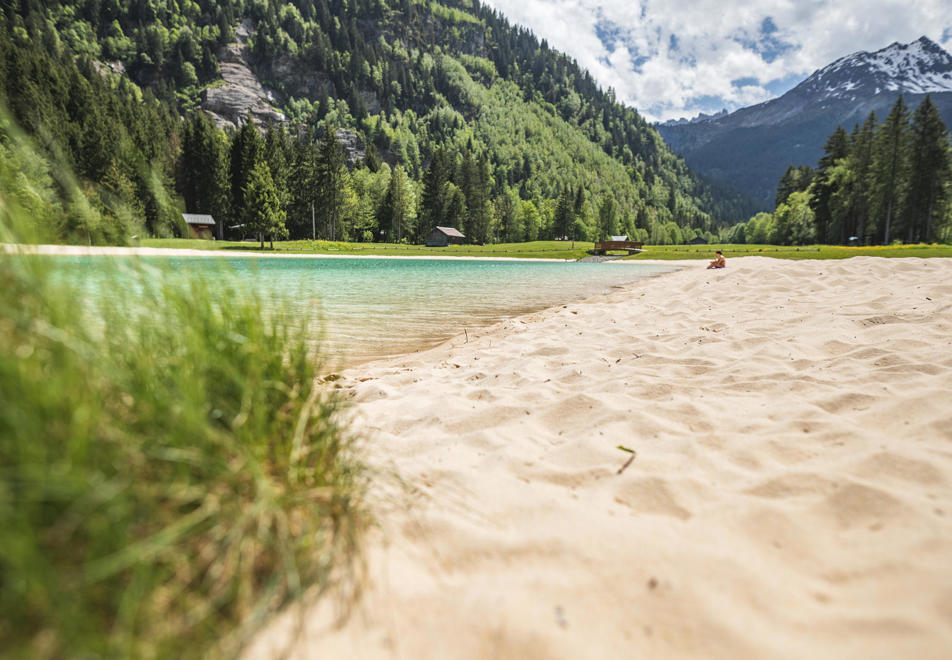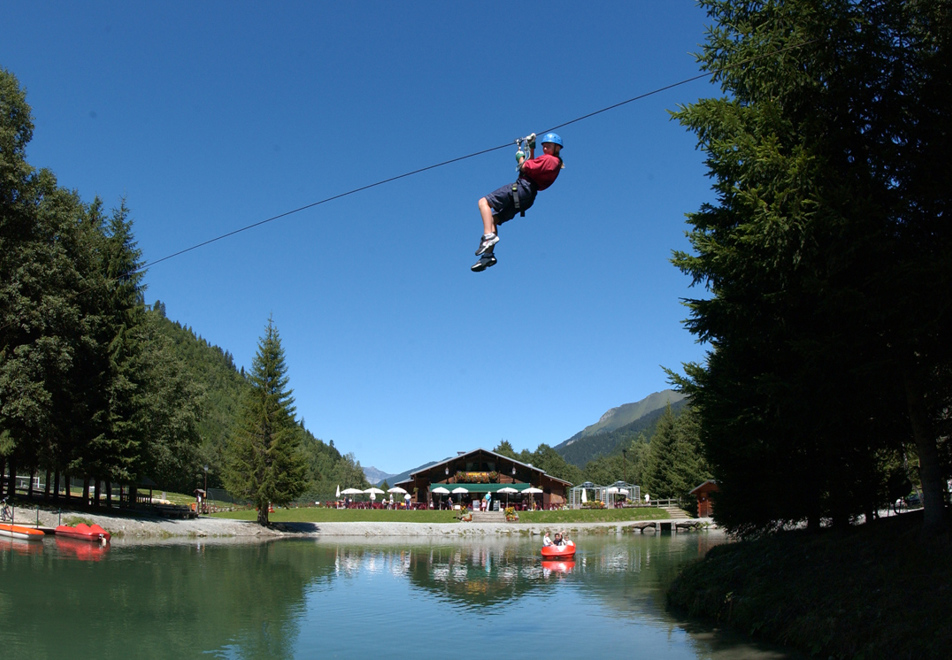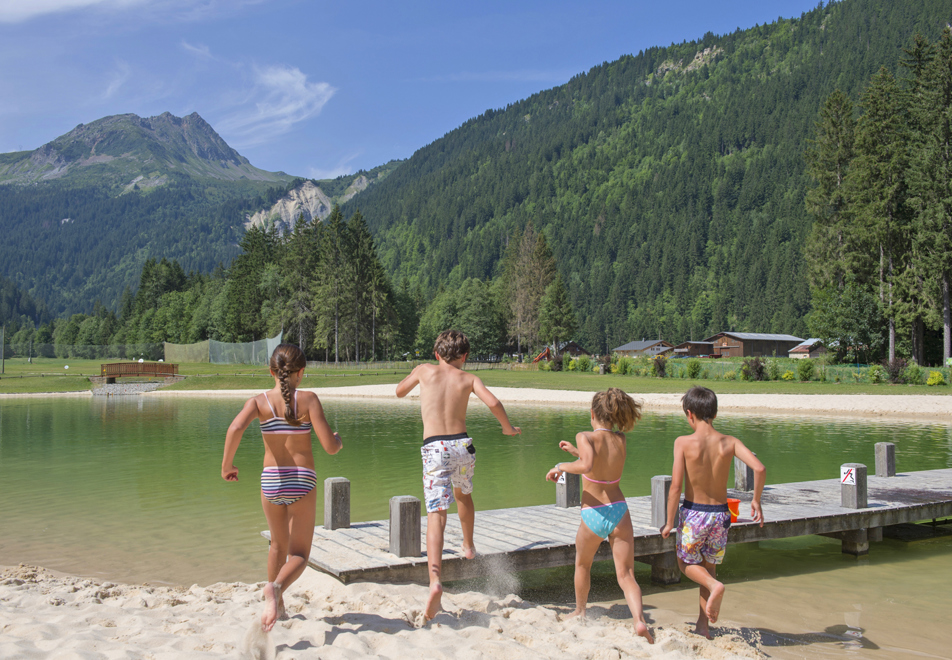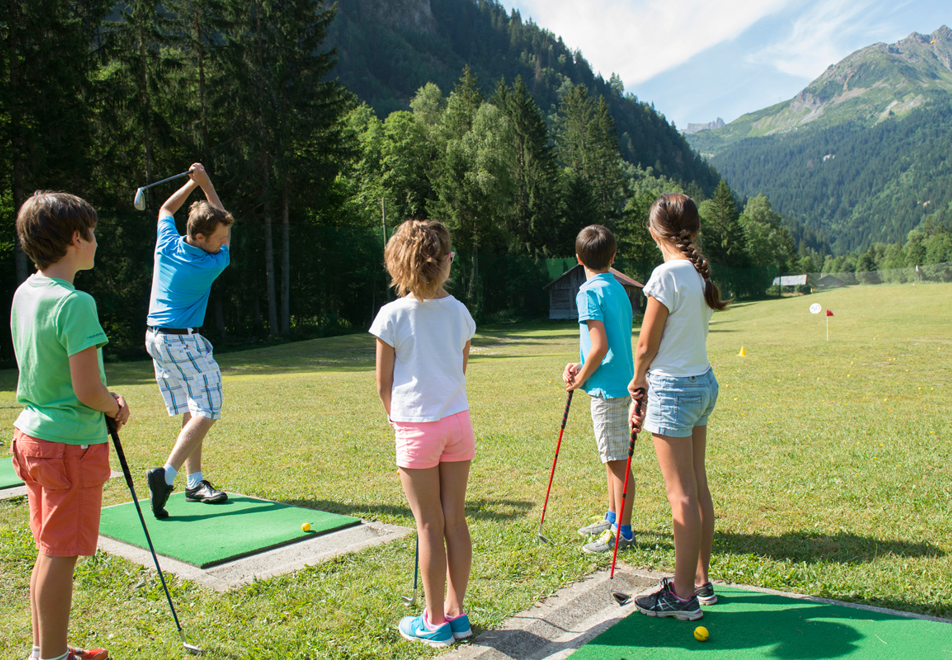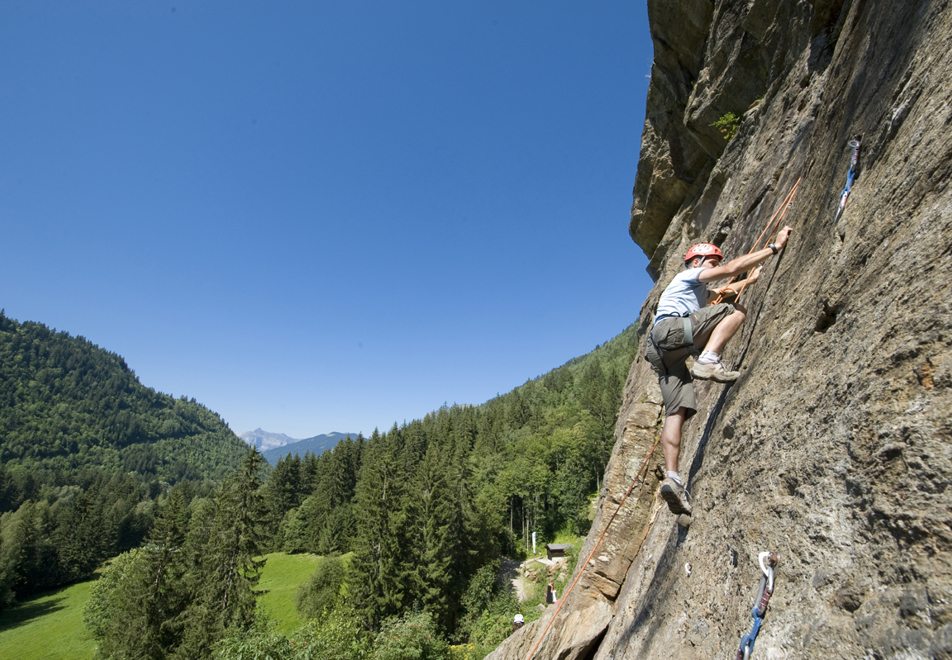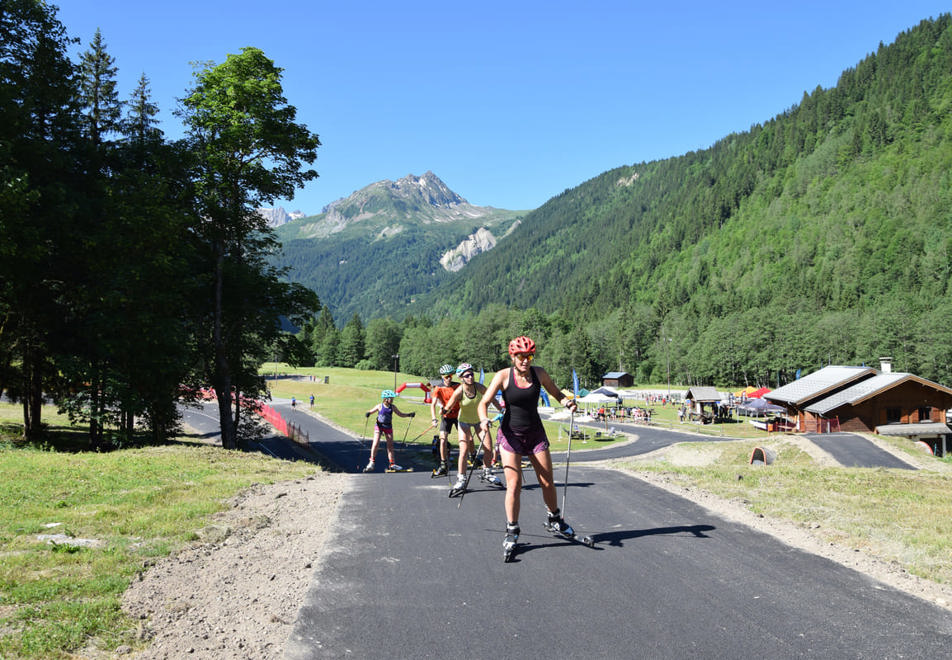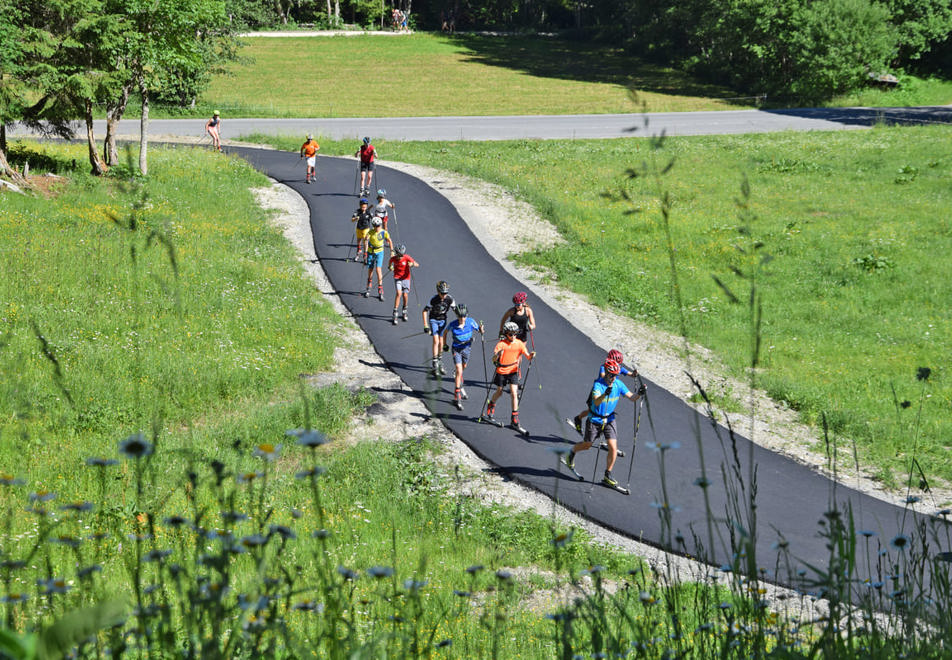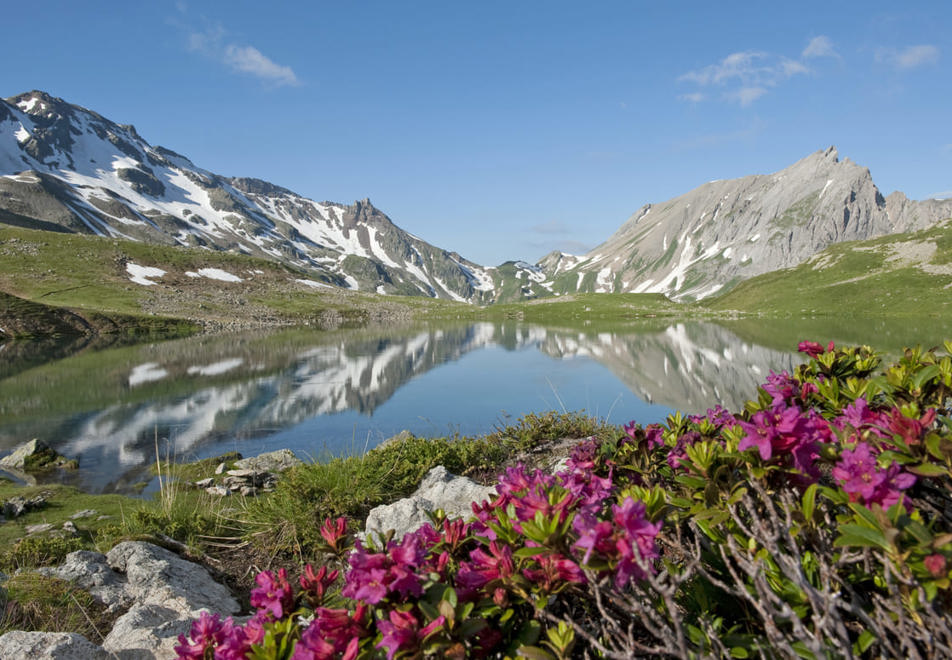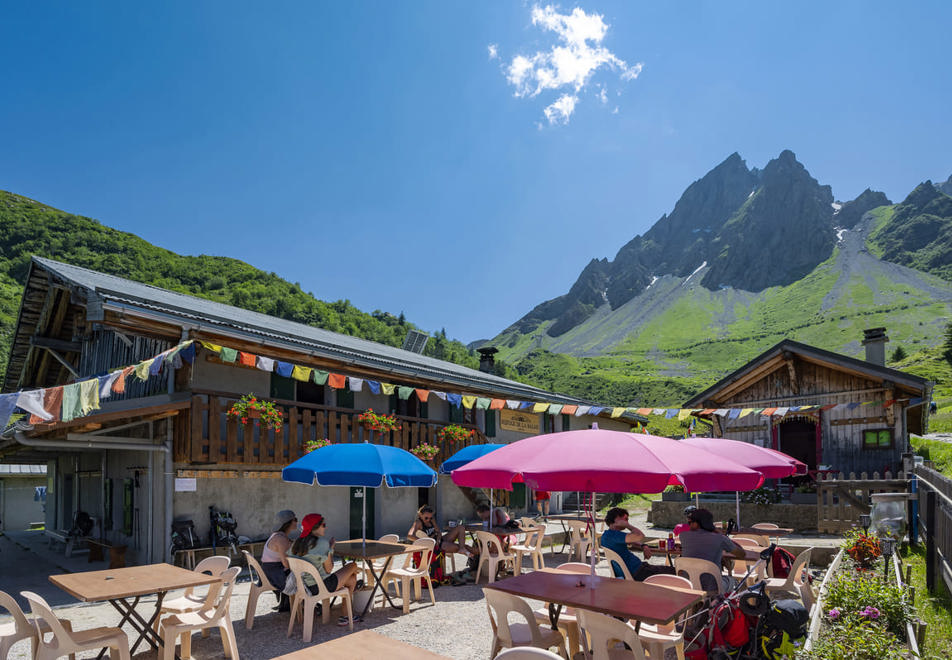 Nestled at the foot of Mont Blanc and situated in the heart of a nature reserve, this traditional Savoyard village enjoys spectacular scenery and is a real gem.
Why Les Contamines Village in Summer?
Located within a nature reserve
Amazing mountain scenery
Peaceful location
'Famille Plus' resort - good children's facilities and great for families
Les Contamines Village Information
At the heart of the Mont-Blanc region, discover an authentic mountain village at 1,164m altitude. The village has preserved its historic aspect, baroque churches and old farm buildings and 70% have been restored in keeping with the local Savoy architecture. A 5,500-hectare area is classified as a nature reserve to protect it from further development.
Stretching from the village of the Contamines-Montjoie up to the Aiguille Nord de Tré-la-Tête at 3,892m, the Nature Reserve in Les Contamines offers a multitude of hiking itineraries in beautiful natural surroundings, amidst diverse alpine flora and fauna: ibex, marmots, butterflies, Pygmy owls etc. Discover the unique beauty of these wonderful landscapes - the lakes, meadows, cliffs and glaciers.
Set in a peaceful yet dramatic location at the upper end of a beautiful valley, road access from the nearby spa town of Saint Gervais-les-Bains is simple, involving little more than a gentle climb, making Les Contamines Montjoie very accessible.
The once-remote farming village retains its traditional Savoyard appearance, with an attractive skyline of timber chalets still dominated by a lovingly restored Baroque church. Development in response to tourism remains on an unobtrusive, human scale, the very few larger (but still not high-rise) apartment structures being sited close to the Montjoie gondola.
The surrounding landscape is similarly unspoilt and includes some 5,500 hectares of protected nature reserve, much of it forested. Among the many peaks towering impressively over both sides of the valley is the legendary Mont Blanc, beyond which lies Courmayeur and Italy's Aosta Valley. Similarly hidden from view on the opposite side of the valley are the neighbouring villages of Megève, Saint Gervais and Combloux.
Les Contamines-Montjoie is friendly and welcoming and works hard to ensure that its visitors have a great experience.
Top summer activities to experience in Les Contamines
Please note Peak Retreats do not book any activities and most activities are payable.
Le Pontet leisure park
Located in an exceptional setting, discover the largest leisure park in the Mont Blanc region - a 30-acre park with more than 20 activities for every age group at the end of the valley:
A swimming lake with sandy beach and lawned area,
Tennis,
Mini golf,
Tree-top adventure playground (from 2.5 years old),
Pedalos,
Horse-riding,
Rock climbing,
Donkey rides,
Biathlon (from 8 years old),
Archery (from 6 years old),
Mini quad bikes (from 6 years old),
Sports grounds - football, basketball, beach volley, badminton, table tennis,
Trampolines and bungy trampoline etc. 
Roller ski/blade track
Discover the newly constructed 2.5km roller ski slope (from 8 years old) on which the biathletes and cross-country champions regularly train. Equipment rental and coaching facilities available on site. Regulated access. Pass for sale at the 4 seasons Nordic chalet.
Pump track
Located in the Loyers leisure zone in the village centre, the track is designed for skateboards, rollerblades, scooters and bikes.
Indoor climbing wall
Located at the UCPA in the village centre.
The nature reserve
It is the highest nature reserve in France, the only protected area in the Mont-Blanc range since 1979. The wildlife in the reserve leads a quiet life. The lower part is home to the more common species of the forest such as deer, roe deer, badgers, foxes and other nocturnal species such as the Pygmy owl or Boreal owl.  Above the spruce belt; peat bogs, streams, pastures and lakes are home to more traditional species of the Alps such as the marmot, ibex, chamois and ptarmigan. Wetlands add to the diversity, home to various butterflies, dragonflies and amphibians. From here, the Reserve stretches up and beyond towards the majestic Tré la Tete glacier that covers nearly 1000 ha.
Naure information centre
The Nature Information Centre is dedicated to the Nature Reserve - artistic and scientific photographic exhibitions, films, debates and games. Discover the mysteries and hidden treasures of the Nature Reserve here. Open during school holidays, usually Monday to Sunday from 9am-midday and 3pm-7pm. Free entry.
Mountain activities
The village of Contamines is a departure point for numerous excursions on foot, by mountain bike or on horseback plus famous mountaineering routes such as the 'Domes de Miage' or the 'Bérangère'. Walkers or bikers can use cable cars (La Gorge and Le Signal) to access the summits, the paths or the mountain restaurants.
There is over 120km of marked hiking trails. The village is a gateway to many full-day and half-day hikes. Various forest trails for all levels allows for a diversity of walks. You can also set off to discover the legendary GR "Tout du Mont-Blanc"! Les Contamines-Montjoie, a stopping point of the Mont-Blanc Tour, welcomes you and offers a variety of ways to experience this unique GR. No matter your hiking level, there is a hike for you.
Rock climbing
Visitors can also practice their rock-climbing techniques on the climbing site, 'La Duchère' which is one of the largest and most beautiful sites in the Haute-Savoie region. Free access. The fully equipped climbing rock, situated in the Pontet leisure park, is a fantastic site for both learning and improving your climbing skills. Training wall and two equipped kis walls.
Mountain bike downhill track and routes
A route between mountain pastures and forest, facing the Mont-Blanc massif. 3200m long. Starting altitude is 1875m, arrival of 1420m.
There are also 6 marked routes for mountain bikers.
Paragliding
Alone or accompanied by a professional, the Val Montjoie offers a multitude of paragliding possibilities in both the medium and high mountain ranges. 

Canyoning
Jumping into waterfalls, rock pools, natural waterslides. Wet suit, helmet and harness supplied.
Water sports
20km from Les Contamines you can find rafting, paddleboarding, hydrospeed etc.
Saint Gervais Thermal Baths
A short drive away in the heart of a 10-acre park, the thermal spa is the source of millennium spring water that fell as rain more than 6500 years ago. Indoors and out, 6 thermal pools range from 34-38 degrees. 
Please note: All the above is for information only. For the most up-to-date activities including prices, please visit the resort tourist office website. All activities will be in local currency (€ Euros) and are bookable and payable locally in resort or directly online/by phone with the tourist office or activity supplier.
Les Contamines Tourist Office
www.lescontamines.com
Les Contamines après-ski, bars & restaurants
The village has a healthy number of restaurants to sample including mountain refuges and altitude restaurants.
Recommendations for restaurants/bars in Les Contamines include:
Auberge la Roselette (mountain restaurant at 1871m)
Offers traditional and regional cuisine. Or just drop in for a tasty dessert or a drink.
Restaurant de l'Etape (mountain restaurant)
Traditional cooking and local specialities.

Cafe Alpinum (snack bar)
By the roller ski track, serves burgers, fresh pasta, pies, pancakes and ice cream.
Pizza La Fringale (restaurant and takeaway)
Pizzeria located in the village centre, in the shopping gallery. Dishes and pizzas to eat in or take away. Ask us about our pizzas of the week. Savoyard dishes available to order (24hrs in advance).
Simply Sushi (restaurant)
Asian cuisine.
Le Husky Bistrot (restaurant-bar)
Bar-restaurant offering traditional dishes and specialities (for all budgets) that you can enjoy by the fireside (views over the Dômes de Miage).
---
Les Contamines amenities
Les Contamines is served by a range of amenities including mini-markets (Carrefour, Sherpa, Spar), bakeries, butcher, delicatessen, regional produce, bars, pubs, sports shops, sportswear, tobacconist, newsagents, souvenir shops, gift shops, beauty salon, hairdressers, decoration, banks, post office, home services, garage, service station.
Les Contamines resort news & events 2022
News:
New MGM residence, Laska, opening Summer 2022.
Events: 
More information can be found on the tourist office website: www.lescontamines.com
Getting to Les Contamines, France
By road:
Driving distance from Calais to Les Contamines: 555 miles or 8hrs. Autoroute A40, exit 21 Le Fayet, 12km from the resort.
By rail: 
Take the Eurostar from London St Pancras (or Ashford, Kent). See our train services page for more information. Direct TGV from Paris to Saint-Gervais les Bains Le Fayet (12km away).
By air:
4 international airports nearby, however we don't book flights.

Chambery Savoie Mont Blanc Airport to Les Contamines is roughly 86 miles, approximately 1hr 35 mins
Lyon-Saint Exupery Airport to Les Contamines is roughly 130 miles, approximately 2hrs 30 mins
Geneva Airport to Les Contamines is roughly 60 miles, approximately 1hr 20 mins
Grenoble Alpes Isere Airport to Les Contamines is roughly 120 miles, approximately 2hrs 30 mins
Private taxi transfers:
Private taxi transfers from airports and train stations are pre-bookable with Peak Retreats. See our airport & station transfers page for more information.
Car hire:
Peak Retreats can arrange very competitive car hire at all airports, train stations and other town locations. See our car hire page for more information.
Getting around Les Contamines:
Pedestrians: The village stretches lengthways for more than 5km. It is surrounded by marked paths and trails leading from one hamlet to the next. For example: If you wish to walk from the village to Notre Dame de La Gorge, follow the path along the bank of the river Bonnant, through the woods and up towards the leisure park.