Winter's Coming: Top events this winter across the French Alps
The French Alps are home to some of the world's biggest & best ski areas. This means there are a huge number of unmissable events coming up for 2015/16!
From the Southern Alps to the Swiss frontier, a lot of events take place this winter during the whole ski season; no matter if you're looking for sporty, family-friendly or fun events… there is one for everyone!
We have scoured a selection of the biggest and most exciting winter events that await you this season. But stay tuned for more info… as it is too early to have the whole calendar!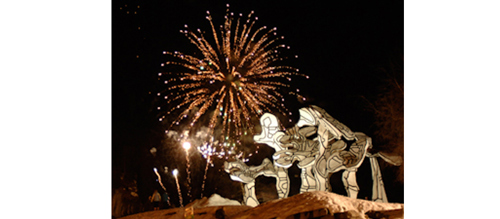 Come and enjoy in all of the end of year celebrations. From the 19th December, Samoens will be turned into a Christmas Village with ten chalets set up for the festive season, forming a colourful fairy tale marketplace. Available for one week, your children can meet Santa Claus and can run after Santa's sleigh while you're sipping a hot chocolate at the heart of the village.
The Big Odyssee, a typical family friendly event, Les Gets (Portes du Soleil)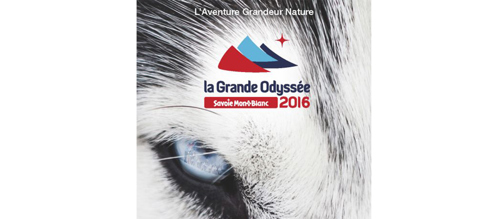 For the sixth time, Les Portes du Soleil will host a very special and unique event: The Grande Odyssee race, the only one in France uniting the best dogsled mushers in the world. For those who don't know, it is basically a long distance dogsled race inspired by the legendary Yukon Quest in Canada and Alaska. The race will go through Savoie and Haute Savoie resorts, 25 racers from all over the world come to challenge each other during 2 weeks over more than 800km.
Day and night, the race takes place in 10 resorts, and this year Les Gets is one of them! A lot of entertainment and activities for children and families turn up alongside the race. This is an unmissable event and no surprise that the Big Odysse gathers thousands of people each year in the snowy streets and in the most beautiful spots in French Alps. 9th January 2016 in Les Gets.
The Upper Giffre Winter Festival Morillon (Flaine / Grand Massif)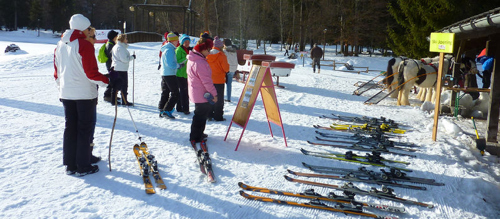 Sunday 24 January 2016, is your day to try out cross-country and all the local activities in the warm and friendly atmosphere of Morillon. This Winter Festival is a whole day of festivities and fun entertainment dedicated to all the winter sports available in Morillon and the Upper Giffre Valley.
You will get a free introduction to cross-country skiing, biathlon, snowshoes, dog sleds, sledging, ice climbing and many more! Throughout the day, musical entertainment and unusual activities will take place, such as igloo building, team snowball fights, avalanches searches etc.! A fun and friendly way to completely immerse yourself in the French Alps culture!
Freeride World Tour in February 2016, Chamonix (Mont Blanc)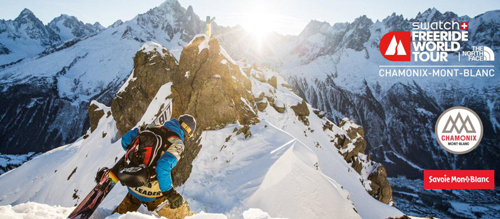 If you're looking for extreme skiing, we have definitely got something for you! For the 8th year running, Chamonix will host the first steps of the Freeride World Tour with the best ski & snowboard free-riders from all over the world.
Renowned for its epic mountain surroundings and for being the birthplace of many great mountaineers as well as the freeride champions; this contest couldn't start anywhere else! Starting on 6th February, come and enjoy this major event under the Mont Blanc with stunning views of the Chamonix Valley.
Freeski Playoffs, La Rosiere (Espace San Bernardo)
The rendez-vous of the best riders in one of the most beautiful resorts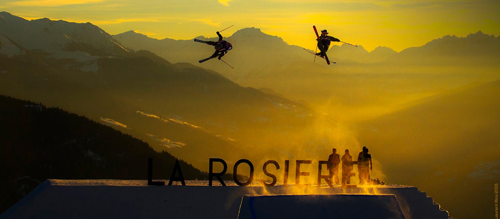 For those who believe skiing means extreme adventure, La Rosière offers you the Freeski Playoffs from the 2nd of March - 4th March. Come and enjoy the spectacle of one of the best freestyle races. 16 of the best riders in the world will compete against each other on the slopes in the beautiful resort of La Rosière. More than 2500 spectators will be attending this huge event, one of the biggest contests of the season! Watch this video of last year's edition.
33rd International Ice Sculpture Contest, Valloire (Maurienne Valley)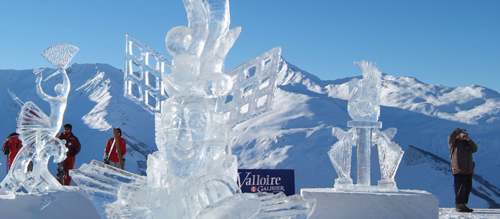 This magical and unique contest is not to be missed! In the fully-pedestrianised village of Valloire, you can watch the ice artists working to make beautiful ice carvings. This event is a crowd pleaser and offers the possibility to meet the artists. You even can be part of the jury and decided who deserves to win! Hundreds of spectators are attracted to Valloire at this period to enjoy this stunning show.
Dancing on the slopes in Les 2 Alpes (Glacier Skiing)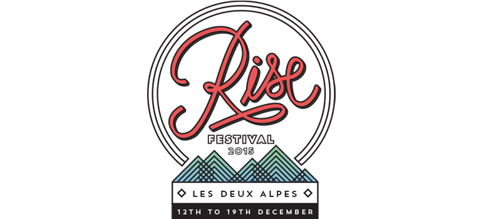 For those who more fancying après ski activities with friends… come to the Rise Festival in Les 2 Alpes from 12th to 19th December 2015. A week long party on and off the mountain, in one of the most renowned ski resort in France. Blissful views and hundreds of kilometres of amazing ski runs await you.
Besides the live stage music, there will be an ice disco, cinema, winter beach party, photo pods, camp fires and some chill out areas too. So much to do after a full day skiing! This is definitely the first major event of the season, perfect if you're looking for good skiing, lively crowds and a good party!
If you're still not convinced, have a quick look of what happened last year
Met d'la Wax Ski Film Festival (25th-27th March), Valmorel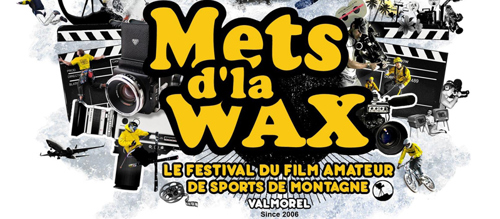 Organised by volunteers in Valmorel, in a very warm atmosphere over the UK Easter break, this film festival is a big event for all the lovers of ski and snowboard! Demonstrations and introductions to various forms of snow sports during the day, concerts each evening and the delight of seeing the best ski and snowboard movies of the year. You can even take part in the vote, as the public have to choose the best movie each evening in addition of the main jury. Best of all everything is free of charge!
Season long activities in Valmorel!
Don't worry if you're not in resort during any of these dates… Valmorel is thinking about all of you who can't make it! For one whole month, your family will have a lot of activities to keep them busy as the tourist office crams in as many events as they can!
Valmorel was voted Best Resort for Families last year by the World Snow Awards in London, and is definitely the right place if you want your children have good time in a friendly and warm atmosphere. Whatever theirs ages, they can have fun with all the entertainment such as games, ski shows, pirates and princesses ball, mini disco, torchlight descent, radio etc. 6th February until the 7th March in the heart of the village.
Looking for more adventure? What about trying these unusual activities in La Norma this season… 


Ice diving:  You have to try this totally unique experience in La Norma… intriguing and surprising.


Xbike: The pleasure of a bike and the stability of a scooter… Come and try this new way to discover the slopes! 


TNT Big Air Bag: Jump with snow tubing, ski or snowboard into a big air bag!