Tuesday, 21, January, 2020
If you're thinking about where to stay near Lake Annecy, read on! For those who want the best of both worlds, staying in a beautiful mountain resort close to Lake Annecy means you can visit the lake but also enjoy everything that the mountains have to offer in the summer. Discover our top choices below. 
Be a day tripper!
One of the French Alps most popular destinations during the summer months, Annecy is well-known for its stunning surroundings. Located at 447m altitude in the Haute Savoie region of the French Alps Annecy has two main focal points - the Tournette mountain, and its famous lake. Lake Annecy is almost 15km in length and has some of the purest water in Europe! Whilst Annecy has much to offer visitors, staying in a nearby authentic mountain village just a short distance from Annecy and the lake means you can explore other areas of the French Alps whilst being close enough for a day trip or two...
We asked our team of Alpine experts where to stay near Lake Annecy, and here are their top picks...

Being one of the closest resorts to Annecy (a 42-minute drive) Le Grand Bornand is in an ideal location between Mont Blanc, Lake Annecy and Switzerland. This typical Savoyard village is a great choice for a family summer holiday. There is an abundance of activities as well as some unmissable mountain biking and cycling trails to explore - including the famed La Colombière from the Tour de France! Le Grand Bornand also offers the 'Leisure Pass Aravis' which gives visitors discounts on selected activities of up to 30% off! 
We have some wonderful accommodation in Le Grand Bornand, such as the 4* luxury Le Village de Lessy in the centre of the Chinaillon village area with gorgeous views of the Aravis mountain range, the 4* superior Le Roc des Tours, also in Chinaillon, has recently been added to our programme, and Chalet Julie a 5 bedroom spacious chalet with superb views.
Dates for the diary
14th July 2020. Mountain Festival - Traditional meal in the village square and a light show with fireworks.
23rd-28th August 2020. Au Bonheur des Momes - Fun festival for children with theatre, dance, music etc.
Family paddleboarding. Group paddleboarding on a giant SUP on Lac de la Cour with instructors happens in the summer. Dates to be confirmed.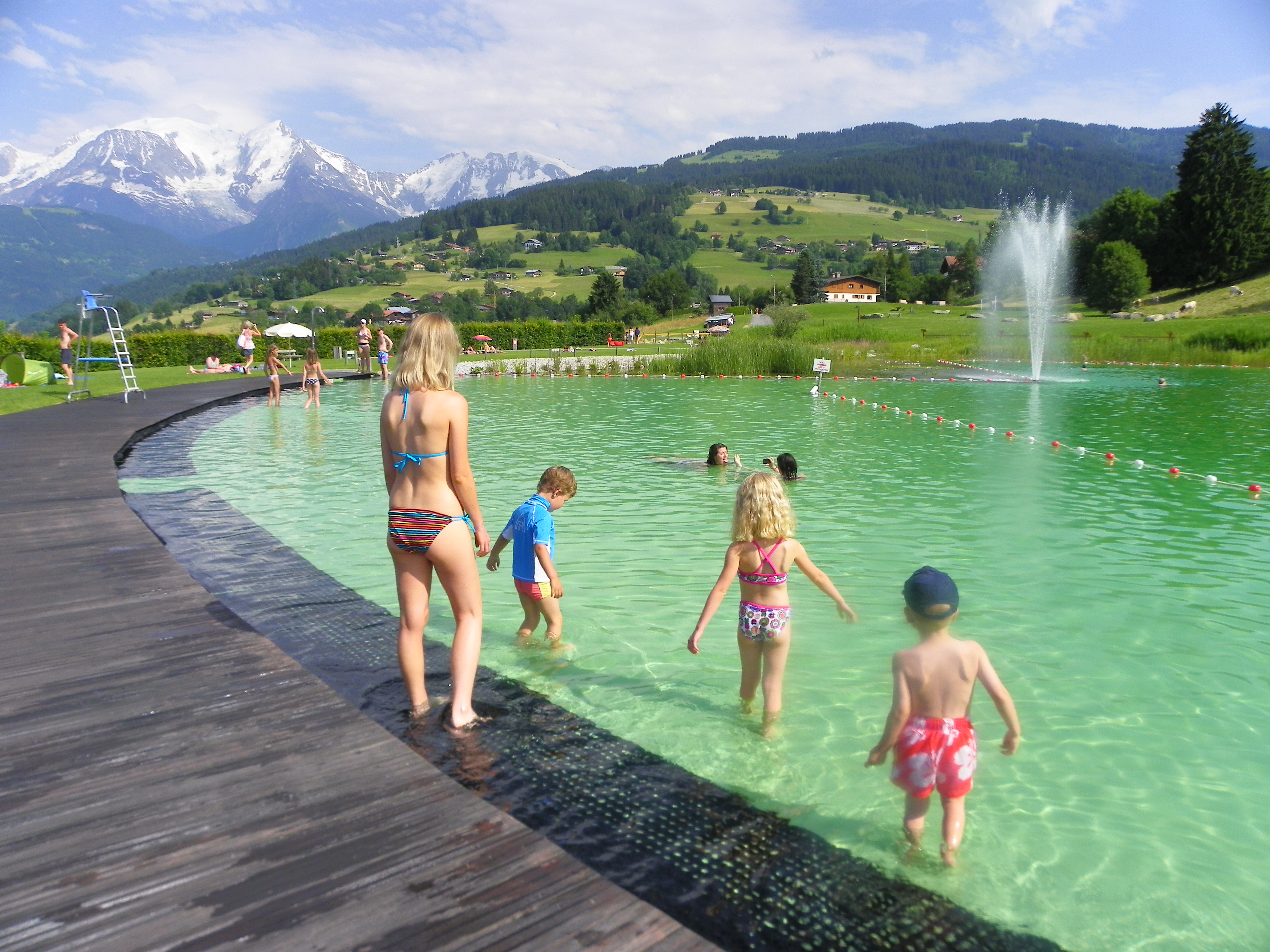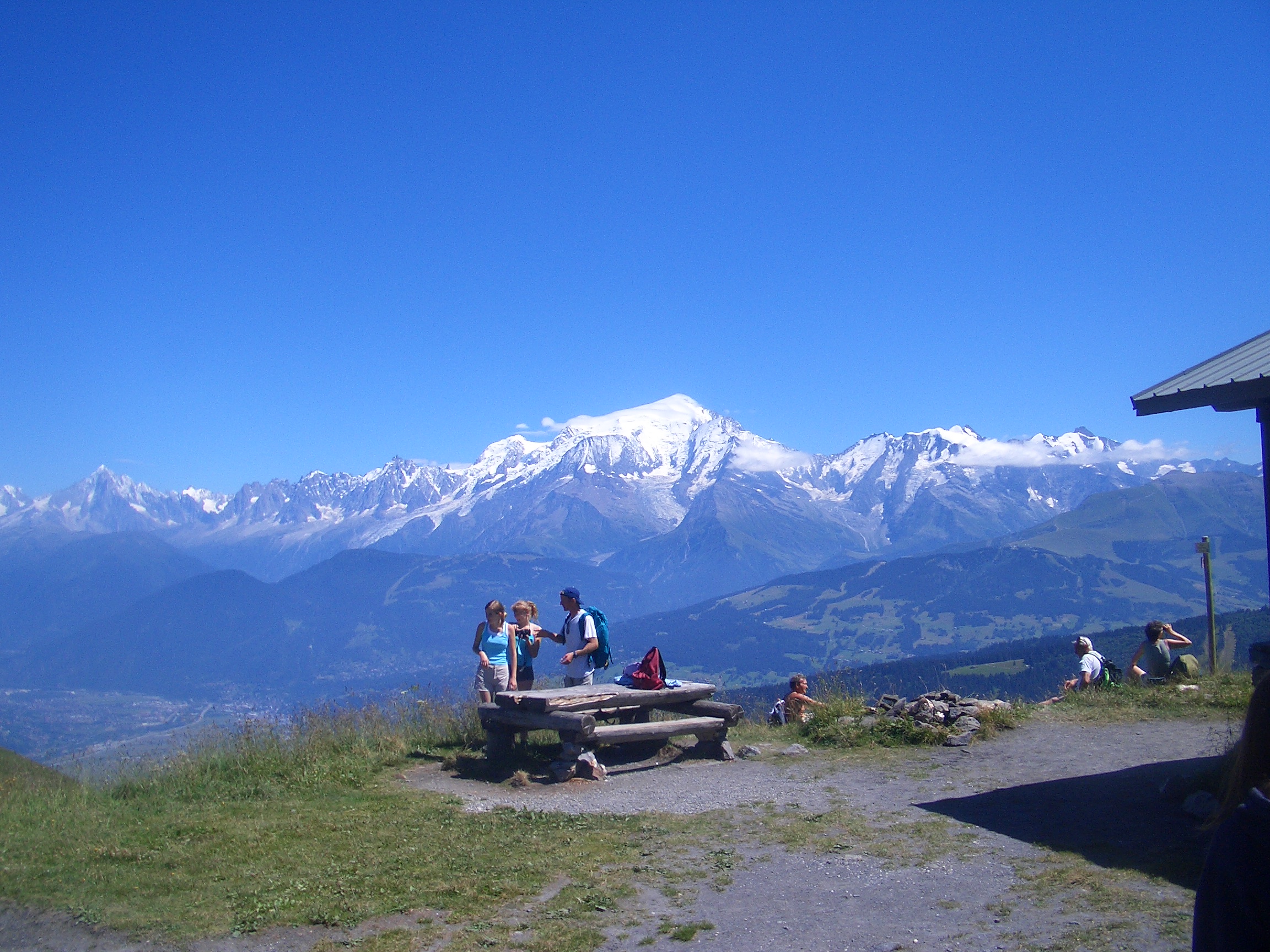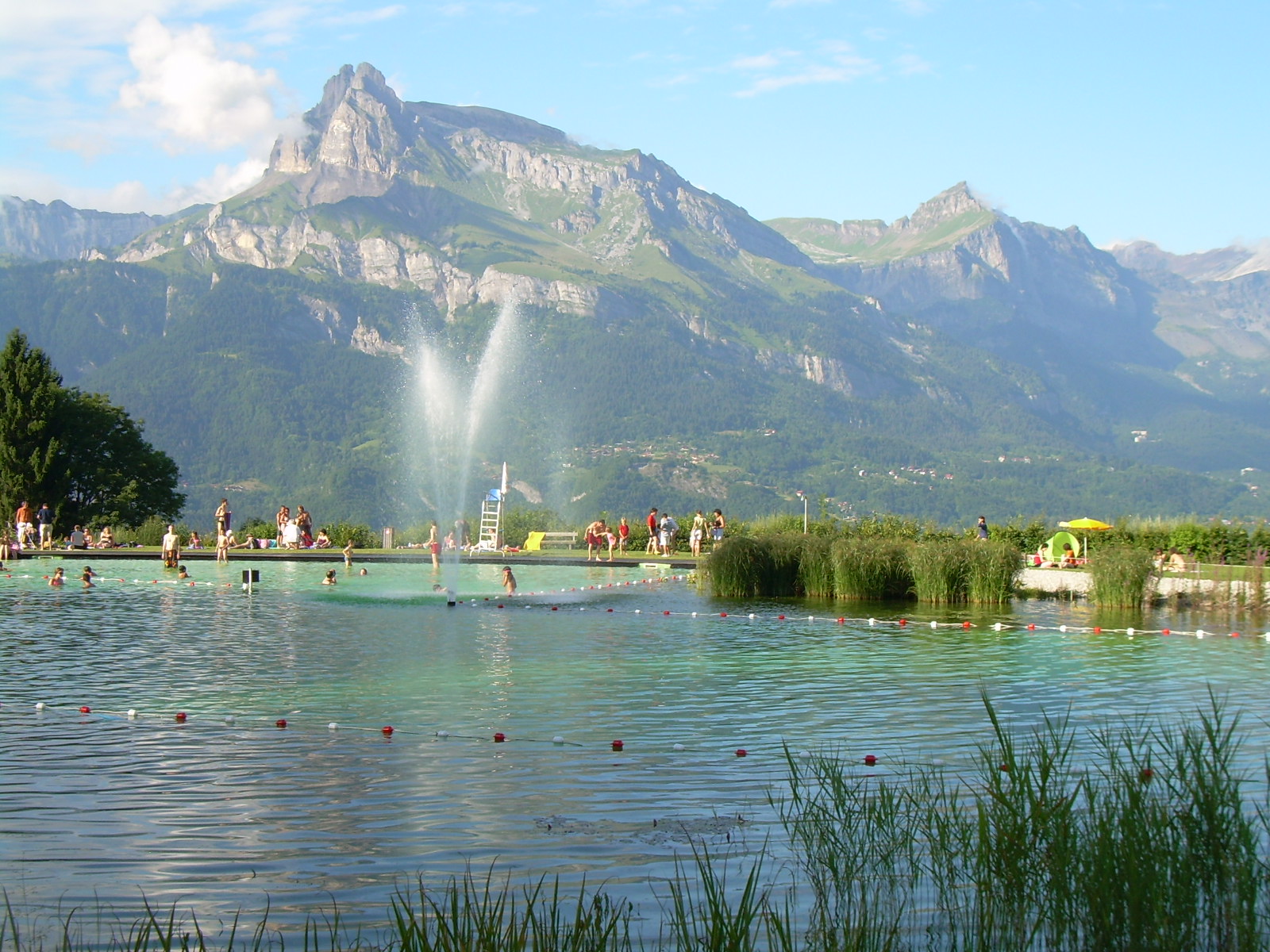 The stunning village of Combloux is just over an hours drive to Annecy. Combloux is situated in a perfect location facing the peak of Mont Blanc, making this an ideal base for exploring the beautiful Mont Blanc and Chamonix Valley. Combloux is also known for its ecological lake where visitors can swim in the naturally purified water and children can enjoy the nearby mini adventure park, with the majestic Mont Blanc as a backdrop! A market is held in the centre of the village every week offering local and fresh produce, perfect for a making summer picnic.
Stay at the 4* Les Fermes du Mont Blanc self-catered apartments. The apartment has access to an indoor pool and wellness area and has a beautiful sun terrace. Our team stayed there last summer and were very impressed with the spacious apartments and stunning views.
Dates for the diary
6th-7th June 2020. 25th edition of La Comblorane. 7km, 25km and 38km timed trials. Beautiful routes through forests and mountain pastures.
23rd Baroque Festival in the Mont Blanc region. Date to be confirmed. 

3rd-5th July 2020. Mountain bike race from M

egève to Combloux.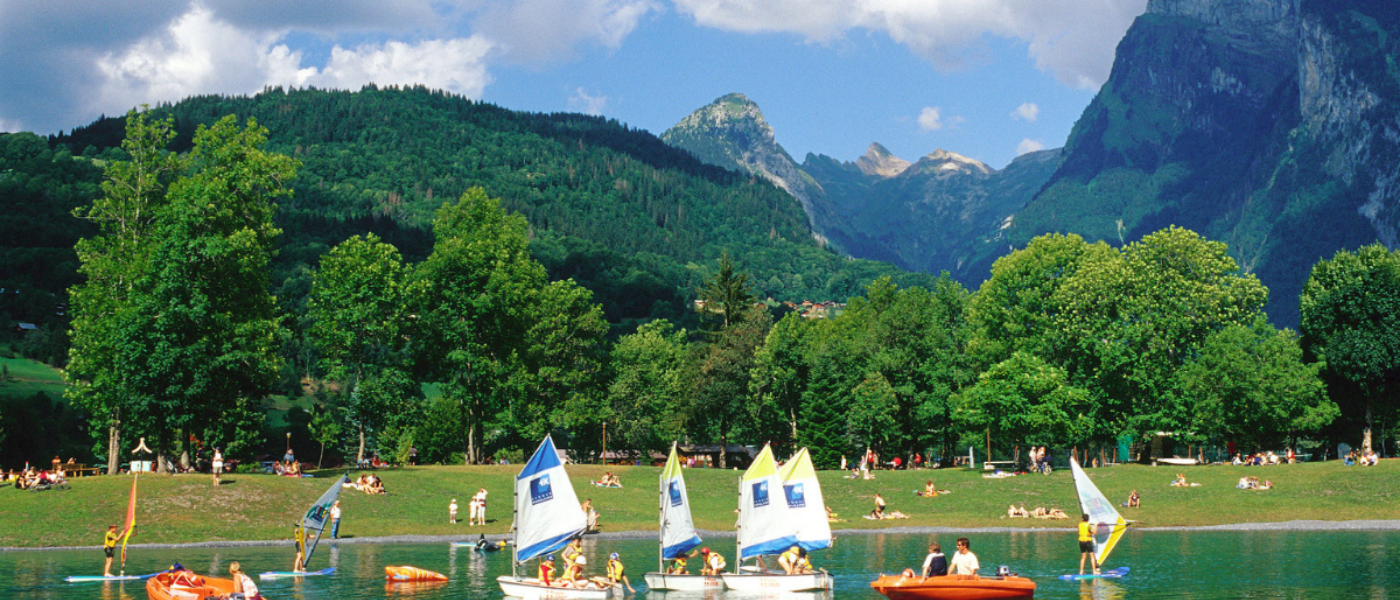 With just a 1 hour 13 minute drive to Annecy, the beautiful village of Samoëns is a perfect choice for a summer holiday. This charming rural valley destination found in the Grand Massif region of the Alpes offers a quiet yet active holiday for visitors. Listed as a 'Historic Monument' Samoëns has a great heritage. Medieval features like its church and fountains give the village its character. There is a wealth of activities to try in the area, from watersports on the Giffre, Drance or Arve rivers, to the forest assault course with obstacles, ladders and zip-lines, to the Via Ferrata, or of course making the most of the gorgeous panoramic views whilst on a mountain hike! 
We'd recommend staying at one of our luxury or superior residences in Samoëns, such as the recently built 4* luxury Les Chalets des Layssia in the village centre, or the brand new 4* Superior Alexane residence just 150m from the centre. 
Dates for the diary
July-August. F'Estival Les Pépites - Music events on 

selected weekdays.

Date to be confirmed. Mountain E-bike festival - A chance for beginners and seasoned 'e-bikers' to explore the valley on supervised outings!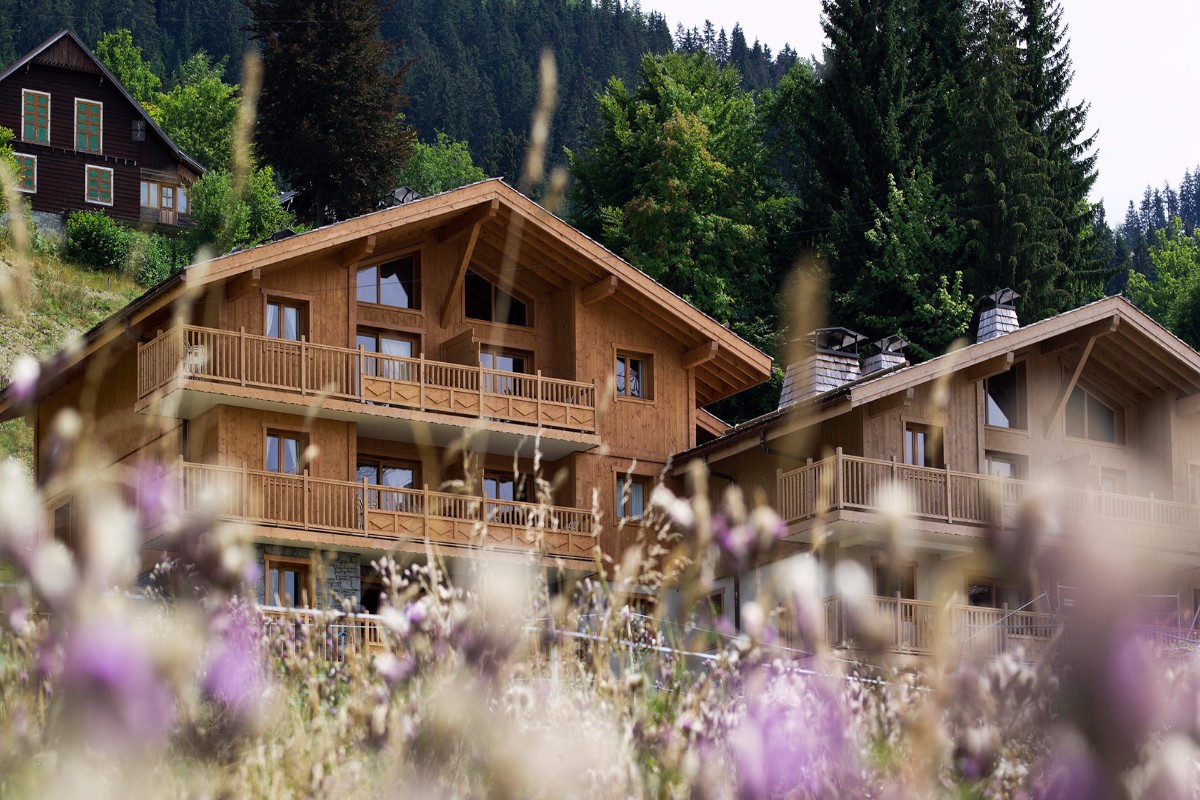 The pretty alpine village of Les Carroz d'Araches is also a short distance away from Annecy (1-hour 4-minute drive), and it's also a great base to explore the Grand Massif area of the French Alps - including the beautiful village of Samoëns. Along with some fantastic walking/hiking routes, Les Carroz has 7 dedicated mountain biking trails of differing levels in the bike park and can be accessed by the 8-seater Kédeuze cable car. There's also plenty of other activities which ensure visitors can enjoy the stunning mountain scenery, such as swimming in the outdoor pool, fishing in the local lakes, horse riding, and golf! Les Carroz has also recently opened a year-round mountain coaster, offering an 850m descent and with an optional entertaining virtual reality element!
The self-catered apartments at the 4* luxury Les Chalets de Jouvence are a perfect choice for a comfortable and relaxing summer holiday in Les Carroz d'Araches! Guests have access to free WiFi, covered parking, as well as free access to the indoor pool, wellness area and Ô des Cîmes Spa (treatments payable).
Things to look out for
Exhibitions held throughout the summer for various art forms
Musical entertainment and festivals - including the Mountain Voice Festival 
Regular specialised workshops, including dance, crafts, and art
Cinema with daily showings during the afternoons and evenings (with selected viewings in English)
Want to know more about Annecy, the surrounding area and the Lakes? Head to our Annecy summer page with facts about the region, how to get there and ideas for things to do during your stay!
If you're ready to book your next mountain holiday or if you need some advice on where to stay near Lake Annecy, call us on 023 9283 9310 or request a quote and we will find you the perfect Alpine holiday! Don't forget to sign up to our newsletter to get all the latest news and deals.