Tuesday, 30, January, 2018
Arnie Wilson, who has 'skied the world' (he skied every day of 1994, visiting 240 resorts), talks about why he also loves skiing closer to home, in France, and flags up some of his favourite French ski resorts.
1. Valmorel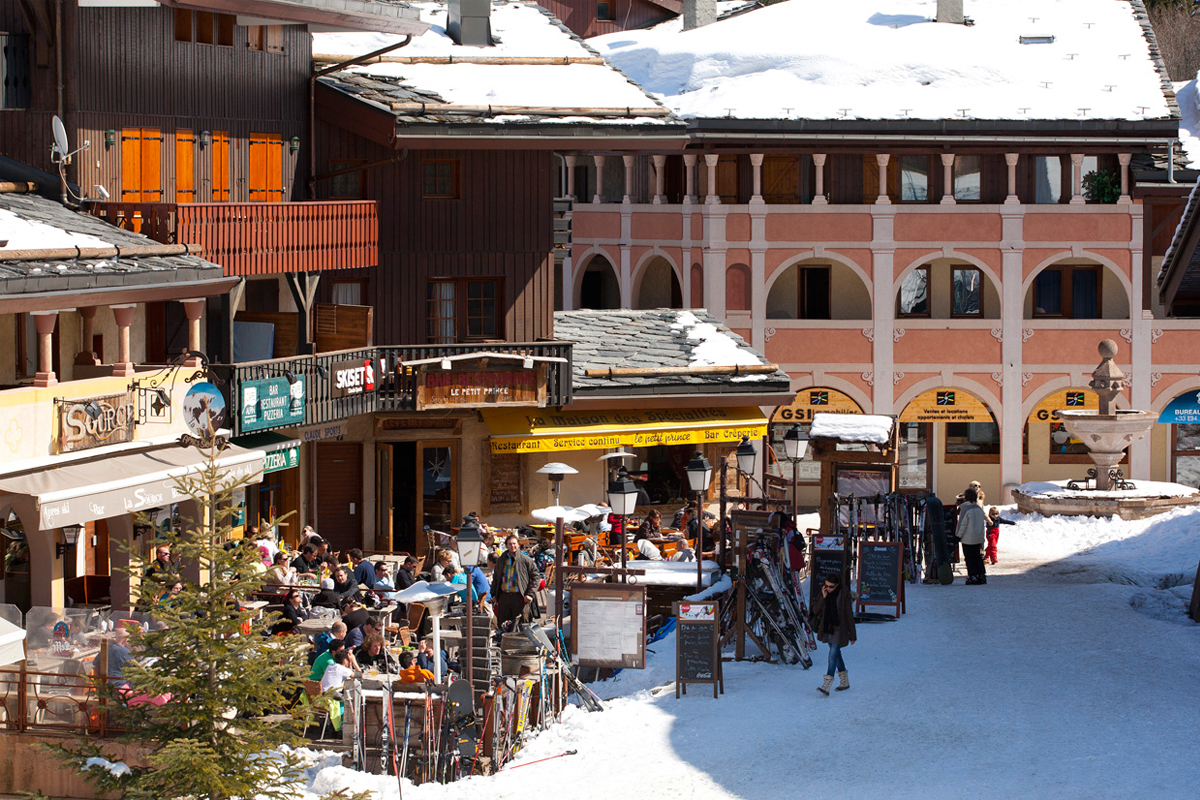 Nestled at 1400 metres Valmorel, a truly picturesque (though purpose-built, in 1976) chalet village in the heart of the Massif de la Tarentaise, is sometimes referred to as a "relatively undiscovered gem" and this is a dilemma for aficionados like me. In many ways we want it to remain undiscovered. But on the other hand, we want to tell the world about it because we love it so much!
Apart from some excellent skiing (on piste and off), its appeal is based around its traditional architecture of wood, stone and slate. The heart of 'Valmorel la Belle' is pedestrianised – an asset for families.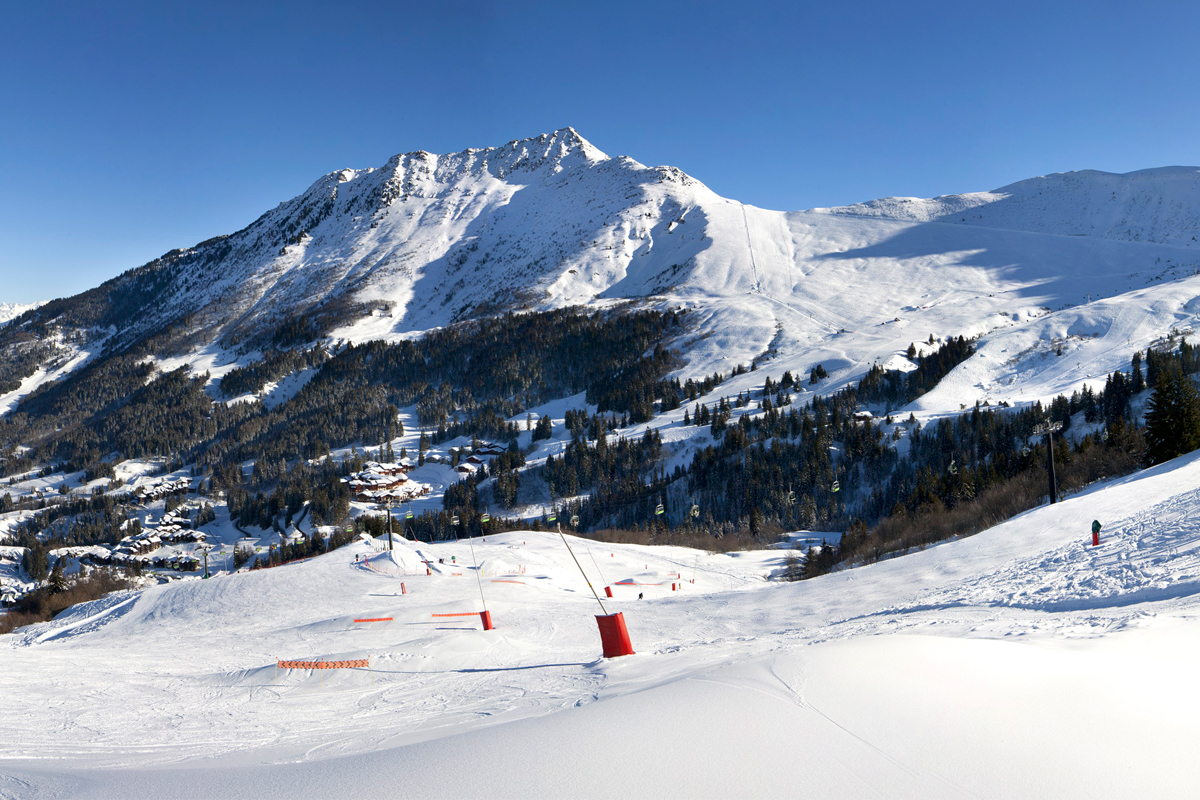 The extensive Grand Domaine surrounding ski area, with 165kms of pistes, many lightly wooded, includes the neighbouring resorts of St. Francois-Longchamp (reached via the spectacular Col de la Madeleine – one of the Tour de France's toughest climbs) and Doucy.
The snowfall is usually pretty generous. And thanks to that "relatively undiscovered" tag, the slopes are rarely crowded – especially the off-piste stashes dotted abundantly around the woods and valleys.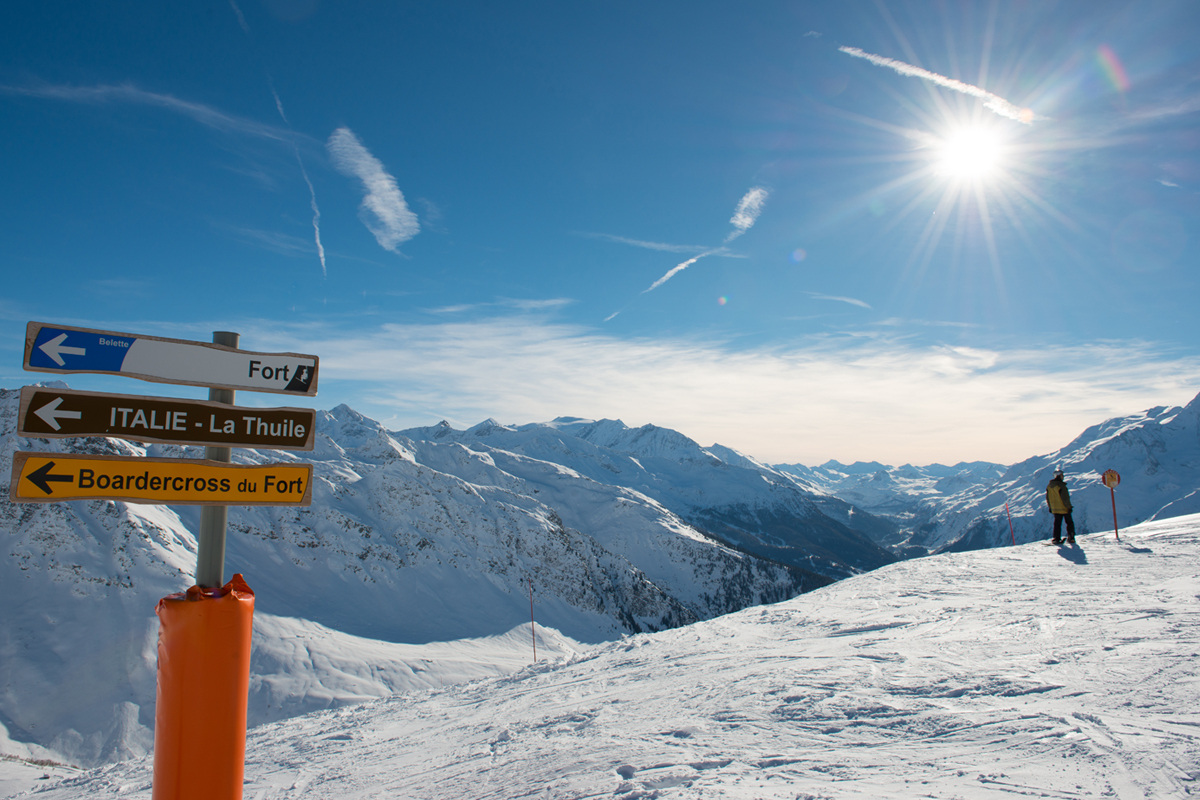 It's a little unusual in the Alps for resorts in two countries to be linked, but La Rosière is linked with La Thuile, in Italy's Aosta Valley, to form the extensive l'Espace San Bernardo. With skiing as high as 2580m, La Rosière and La Thuile share slopes and a lift pass covering 160km of runs.
It's also great opportunity to grab some heliskiing, which is banned in France itself. La Rosière offers heliskiing on the Ruitor Glacier on the Italian side of the Ruitor Glacier – and you're allowed to ski back into France from there.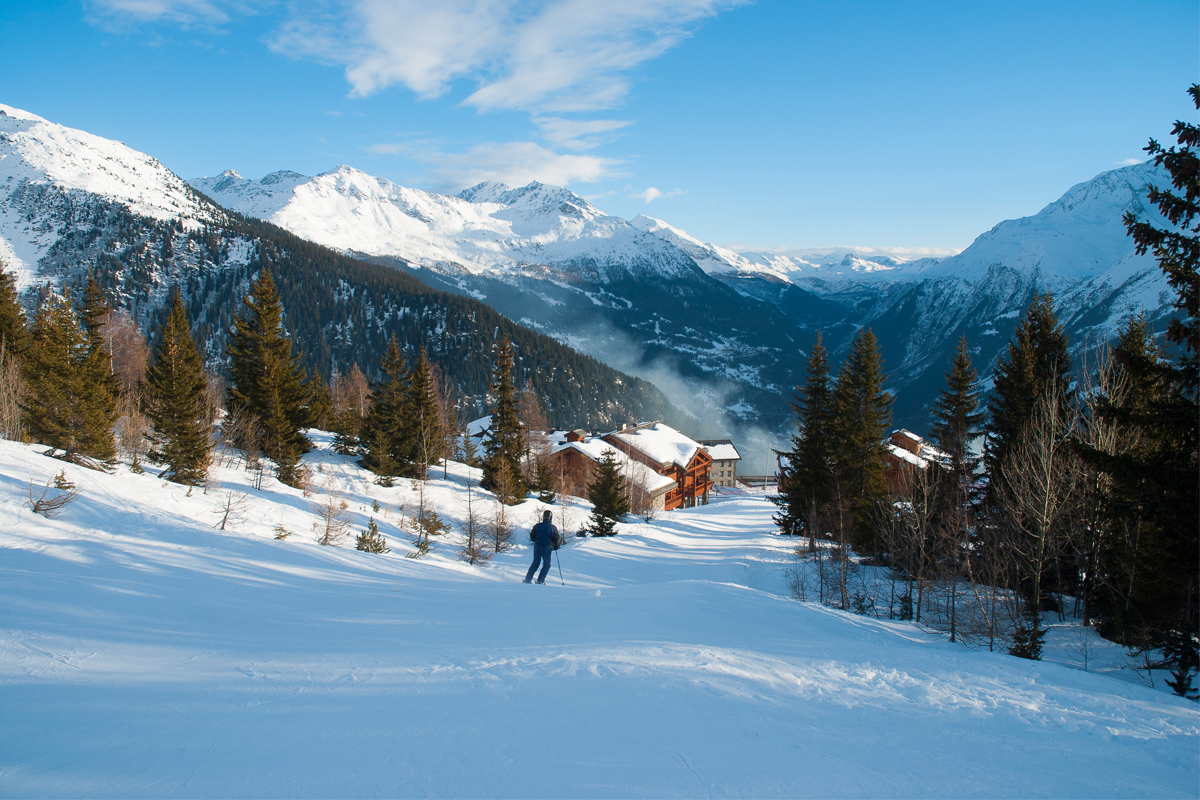 Otherwise, if you want helicopterless thrills, the Marmotte descent is an exhilarating and physical 3.5k red run that drops 836m from the top of Le Roc Noir down to Le Petit Bois below Les Eucherts.
No-one knows for certain, but Hannibal could have passed through La Rosière in 247BC while crossing the Alps en route to the gates of Rome. But historians believe it could easily have been one of two other passes in the French Alps - the Col de Montgenèvre or the Col de Mont Cenis.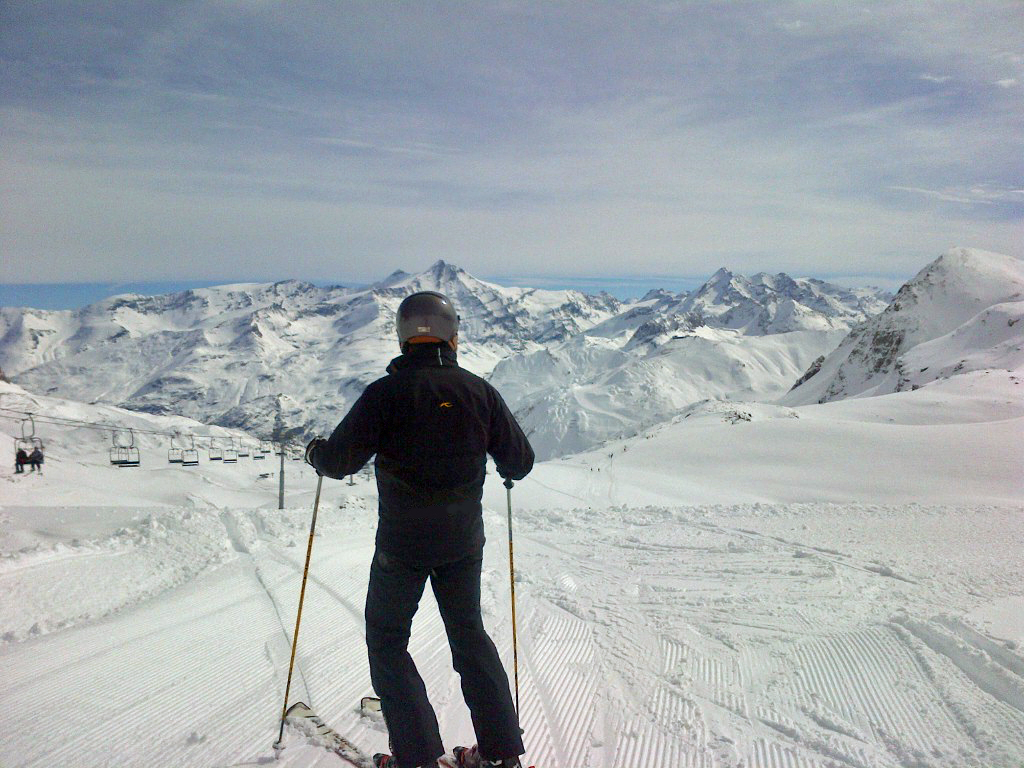 Between them, the illustrious resorts of Tignes and Val d'Isère form the world-famous Espace Killy ski area, named after France's best known Olympic skier, Jean-Claude Killy, with its huge area of 300kms of skiing. Tignes has a hugely impressive snow record and some of the most extensive and challenging skiing in Europe. The area offers well over a mile of vertical drop, from the peak of the Grande Motte down to the picturesque old village of Tignes-les Brevières. 
The main ski area is made up of three main villages, all linked by a free bus service: Val Claret (2100m) at the foot of the Grande Motte glacier funicular, along with Tignes Le Lac and Le Lavachet.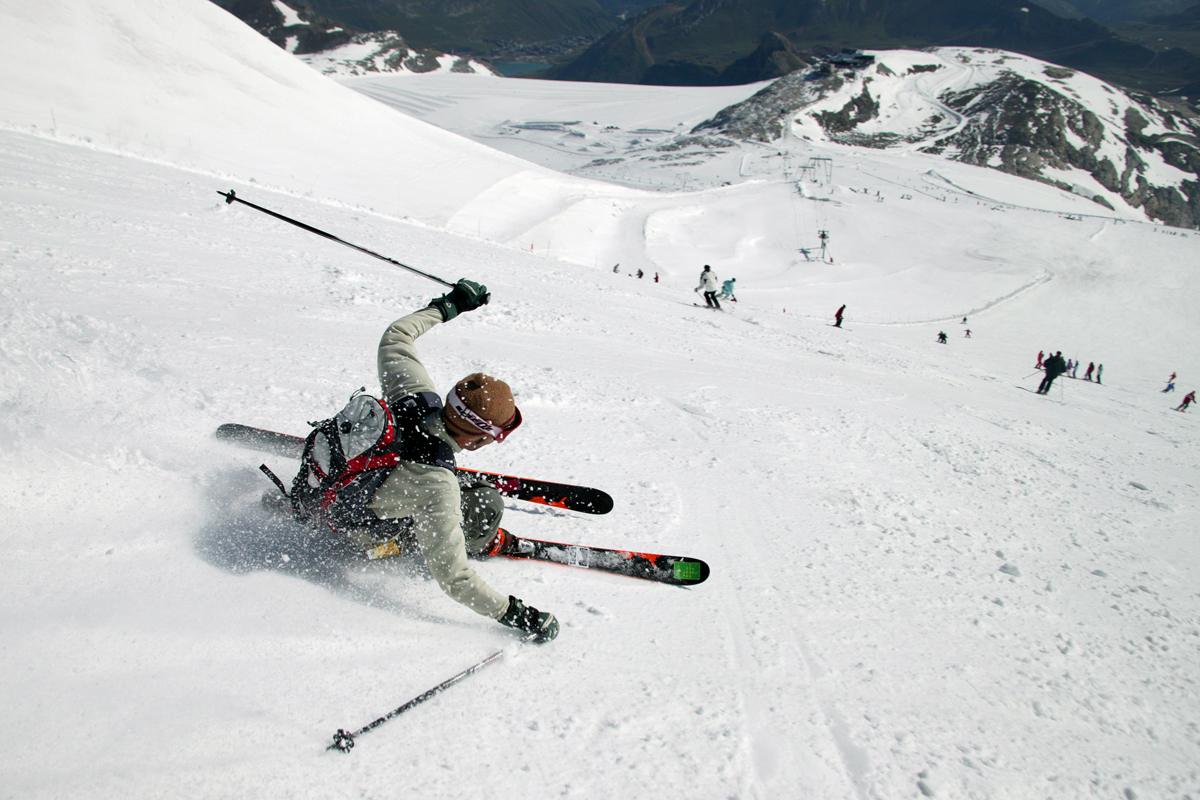 While Tignes has no end of piste skiing for all levels of skier and snowboarder, it's renowned for its off piste: the seemingly endless and not-too-difficult Vallon de la Sache run down to les Brévières!
Mickey's Ears (Les Oreilles de Mickey) in the Massif du Lavachet/Tignes le Lac area, provides one of the best known and most enjoyable off-piste areas in Tignes – overlooking the resort's famous dam. The run gets its name from the antennae and satellite dishes attached to the relay station at the top of the Pointe du Lavachet.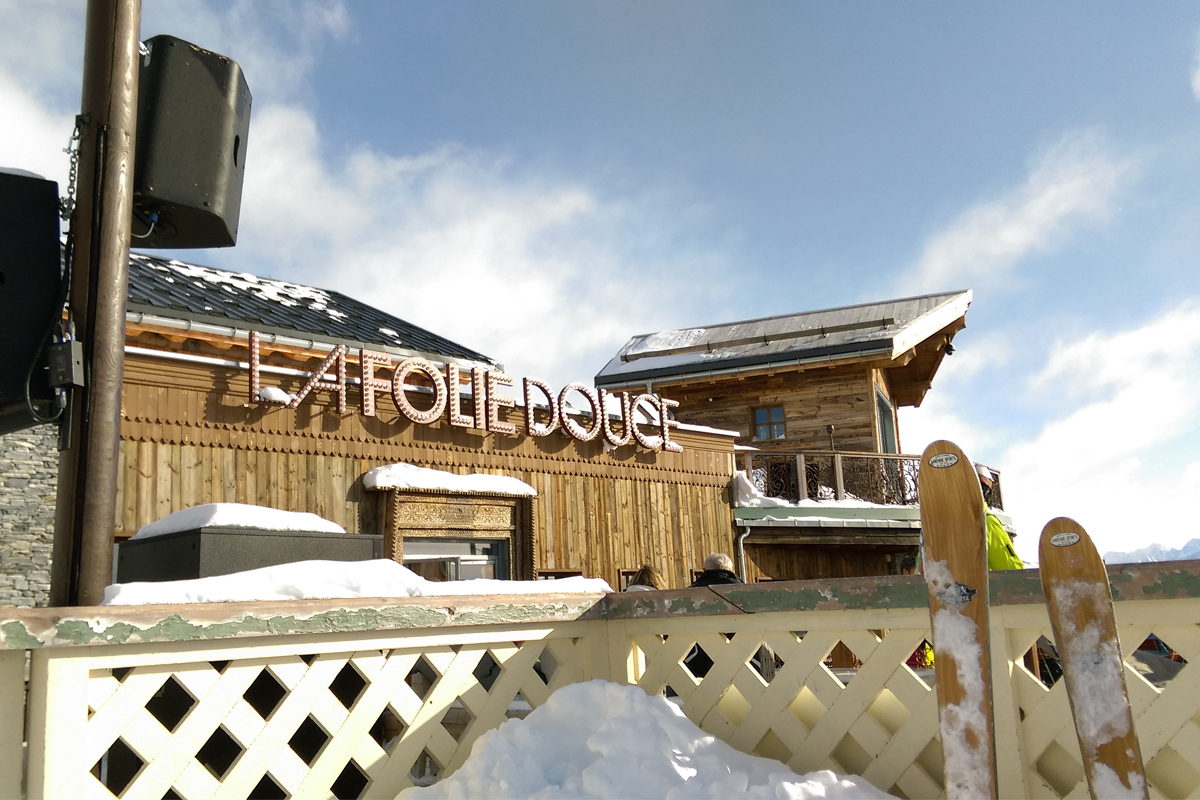 Personally I love skiing the Olympic downhill, La Face and thankfully the Olympique cable car spits you out just below the severely steep first section which had to be skied in the 1992 Olympics.
For on-mountain eating, don't miss La Fruitière. If you like cheese, I swear it has the biggest and most varied cheese board in the Alps.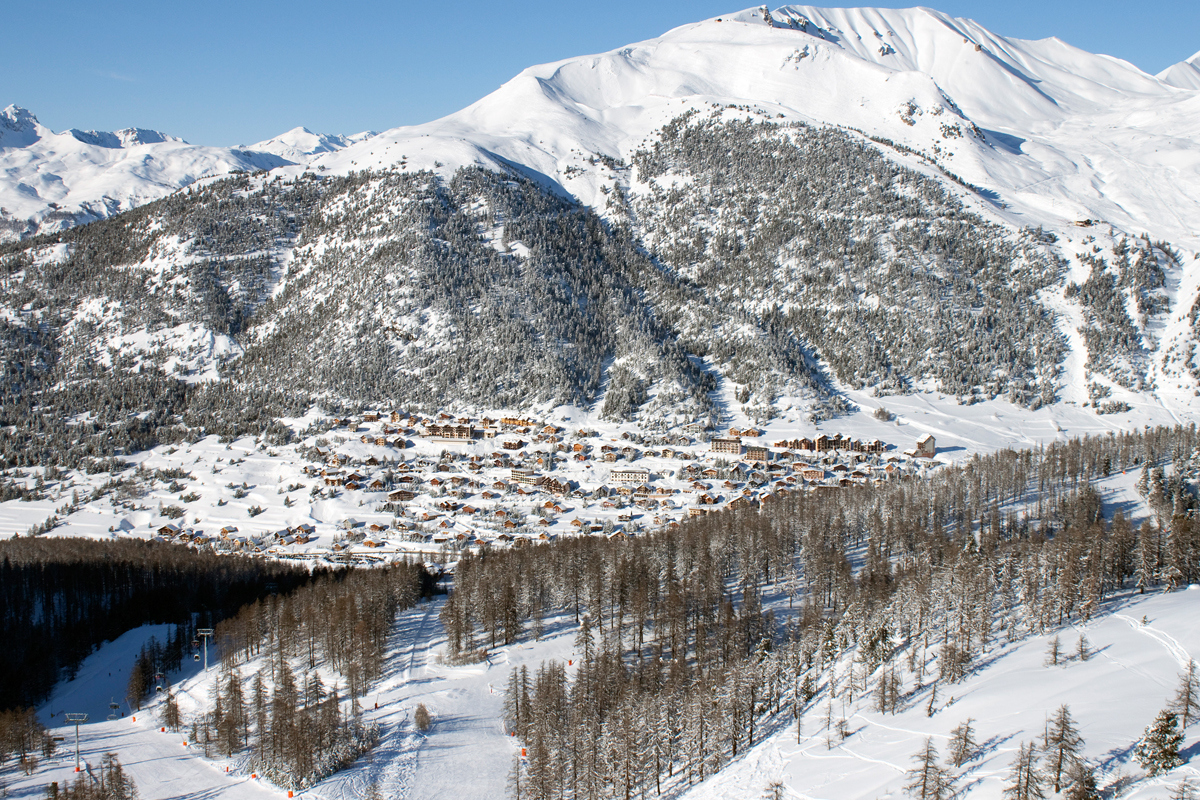 Another French resort that's also a gateway to not one but many Italian ski areas – in fact it links with the "Milky Way" resorts which hosted the 2006 Turin Olympics, including Bardonecchia, San Sicario, Sauze d'Oulx, and Sestriere: some 400kms of skiing, all told, while Montgenèvre has 59 pistes of its own serving 85kms. And that's not counting the off-piste. So you don't need to cross into Italy to get plenty of skiing. But it's fun to do it at least once – especially if you're a bit of a skiing explorer like me - so that you can enjoy the best of both ski worlds.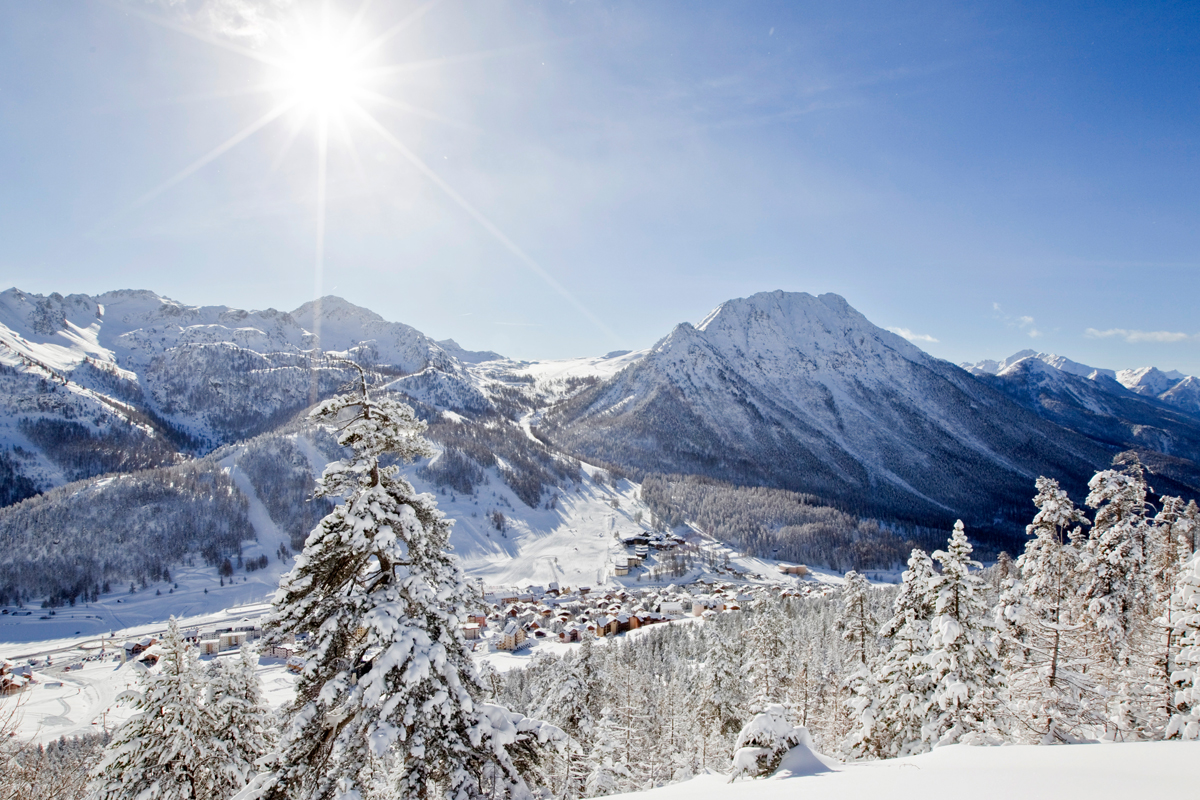 Montgenèvre is only up the road from Briançon, the highest city in France, but you can drive to Montgenèvre, one of the country's oldest ski areas, from Turin Airport – around 100kms – in less than two hours.
Enjoying its location in the Hautes Alpes of South-Eastern France, the resort gets plenty of sunshine to go with generous snowfall. Although Hannibal might have passed by in 247 BC, the first skiers came here in 1907. They're still coming. And there's plenty of space – and sunshine - for everyone!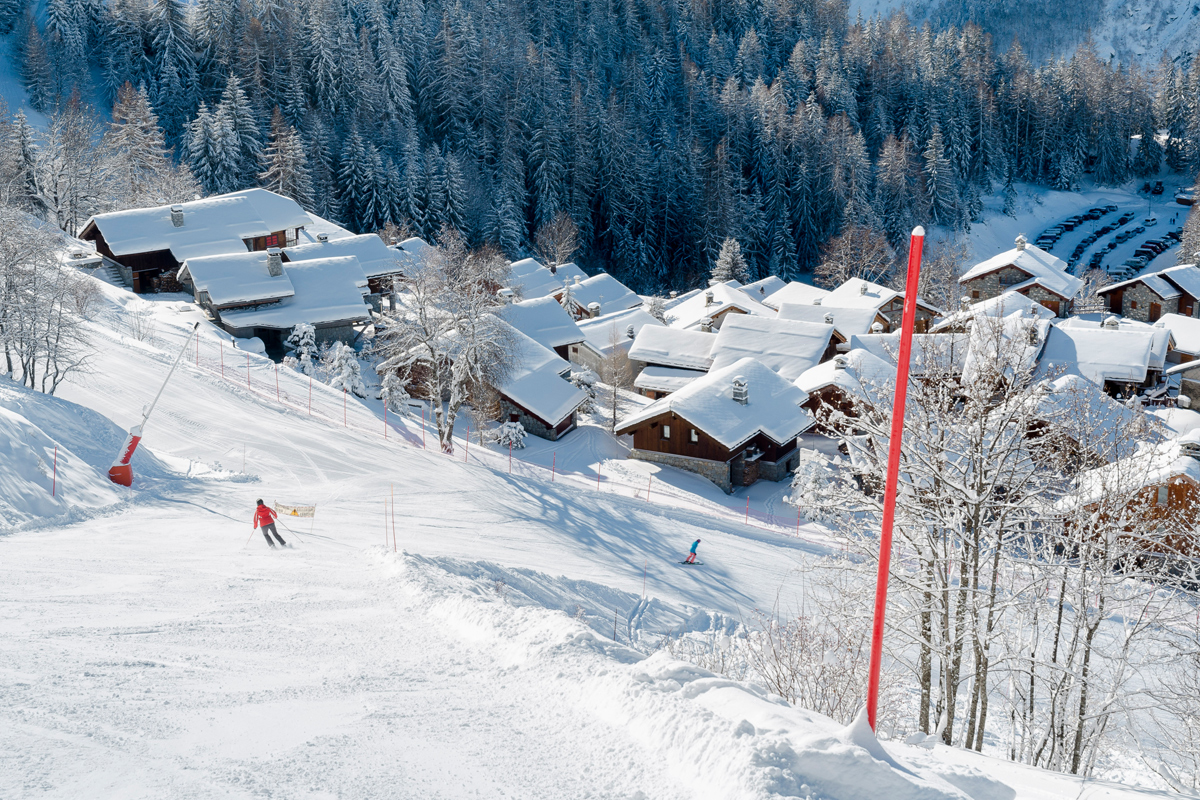 Another "best-kept secret" I'm afraid - but this time the cliché is probably deserved! This lovely little gem of a ski village is perched on steep north-west facing slopes just a few kilometres from such big guns as Tignes, Val d'Isère and Les Arcs.
There's no high-rise building - just chalet-style buildings that nestle amongst the trees and incorporate local Savoyard features such as round stone columns and stone-slab roofs – a refreshing change from the concrete jungles found in some of the larger Alpine resorts.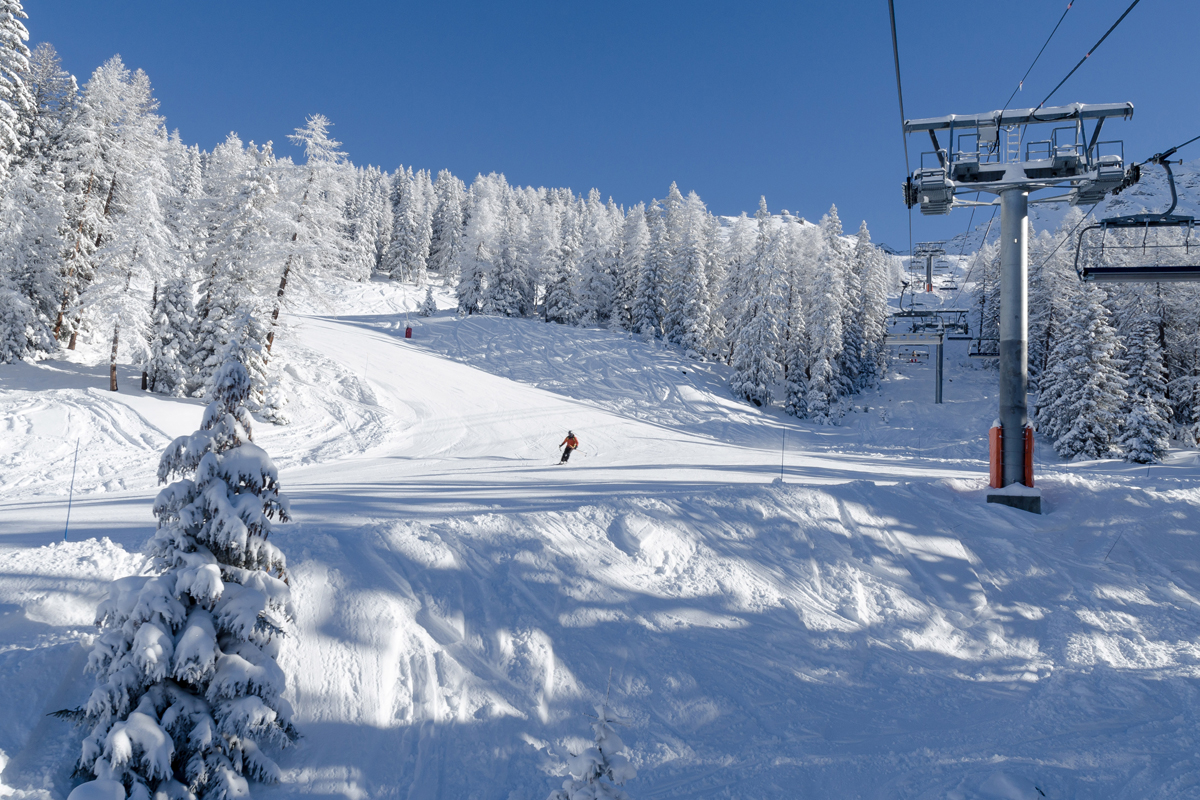 There's good skiing and good eating to be had at Sainte-Foy Tarentaise – plenty of snowmaking, and the powder is sheltered by the trees, so it stays around for days. And no accommodation is far from the lifts or nursery slope.
Besides the 23 runs that snake through the larch trees, an exhilarating heli-drop can take you to even wilder, more awe-inspiring landscapes across the Italian border!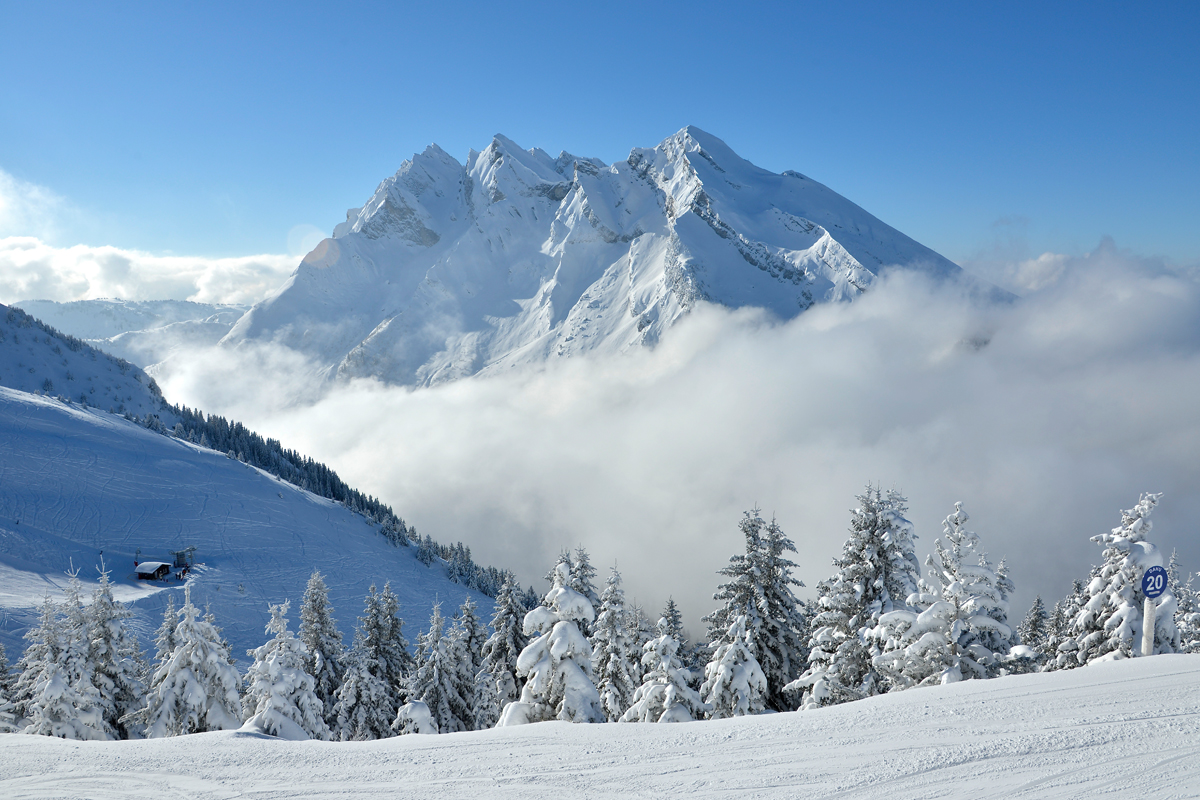 Only an hour or so from Geneva airport, the Aravis mountains - which envelop Le Grand Bornand and its neighbour La Clusaz - offer a seriously impressive choice of seven distinct ski areas (eight if you include the tiny ski area of St Jean de Sixt). Between them, they offer just about every type of skiing ambience you could wish for – from gentle, family skiing, to steep-and-deep and serious touring opportunities, it's all here in the Annecy Mountains (formally Lake Annecy Ski Resorts).
Le Grand Bornand alone offers 90kms of ski runs served by 29 ski lifts. And La Clusaz, included in the Aravis Pass, has 130km of pistes.
Le Grand-Bornand is a beautiful chalet-rich Savoyard village. The Aravis Mountains' highest peak, the distinctive Pointe Percée from where largely gentle forested slopes meander down towards the valley, forms the main backdrop to Le Grand Bornand village.
This is a veritable picture of old France with its shops, church, market square and covered market. Six kilometres up the valley is Le Chinaillon, where most of the ski runs begin.