Wednesday, 13, May, 2015
There are plenty of festivals to choose from during the summer months but what better ones to enjoy than those that provide you with the breathtaking backdrop of the French Alps.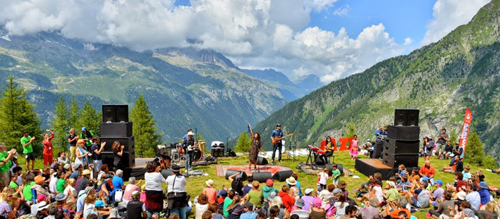 Most Alpine towns and villages have a large variety of local festivals and events that include everything from wine tasting to arts, crafts and jazz.

If you happen to be in the Alps over the summer and manage to spare some time away from exploring the peaks on two wheels, with a harness or a pair of walking boots, why not experience some of the spectacles they have planned!


1. Cosmojazz Festival - Chamonix
From the 25th July to the 2nd August, Chamonix holds the Cosmojazz festival,  where jazz enthusiasts from all backgrounds share an extraordinary adventure, discovering amazing landscapes and cosmic sounds in a friendly atmosphere.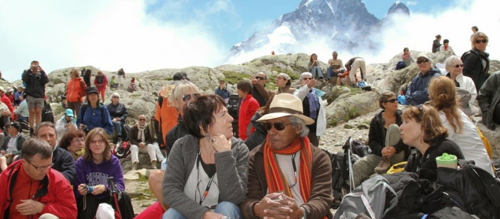 2. Firework Festival - Annecy
On the first Saturday of August, the Bay of Albigny welcomes one of the biggest pyrotechnic shows in Europe. The lakeside town of Annecy sparkles at the Fireworks Festival, a 1 hour 10 minute non-stop display that allows you to appreciate the magical surroundings and the connection between fireworks and music.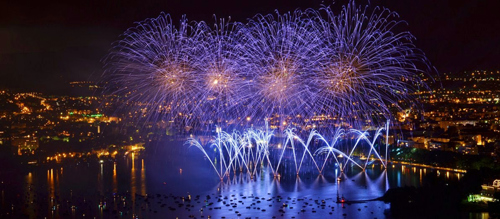 3. 
Fête de la Musique - Les Deux Alpes
Fête de la Musique takes place every year on the eve of the summer solstice on the 21st June, in cities, towns and villages across France. More than just a music festival, the Les Deux Alpes Fête de la Musique is a free event that spills out from the bars and restaurants onto the streets and encompasses every type of music imaginable, from local amateur teen bands to professional classical musicians, from club DJ's to traditional folk bands.


4. Music en Stock Festival - Arve Valley
The Music en Stock Fesitval in the Arve Valley, celebrates its 15th year this year. An exceptional festival for all age groups that is completely free. It takes place in the heart of the city of Cluses.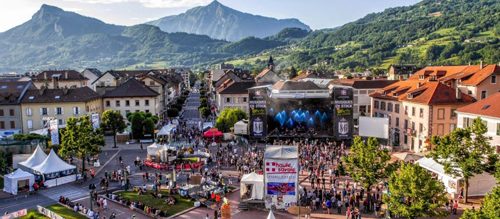 5. Au Bonheur des Momes - Le Grand Bornand
At the end of August the Au Bonheur Des Momes (Children of happiness) is one of the biggest cultural rendezvous for children in Europe, where the theater of the Toupine and the village of Le Grand Bornand both meet to build on their experience in organizing and performing art.