The Top 13 Best Gifts for Skiers
With Christmas quickly approaching, it's time to think about what to buy your favourite skiers. Here are our top 13 ideas for the best gifts for skiers!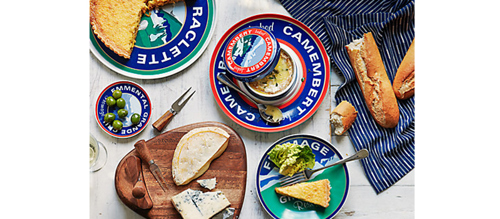 John Lewis' Alpine-inspired tableware depicts beautiful landscapes, quaint churches and serene livestock characteristic of the region. It features retro fonts and colours which add a pop of colour to any dining space. 
From £3 - £40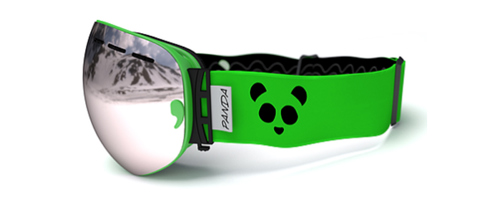 These polarised (UV400+ protection) lenses are integrated with Guma® technology, which absorbs and distributes fog. They are semi-frameless for wide angle vision, and the silicone lines prevent any movement of the goggles once on. All goggles come with micro fibre bag to store them safely in, plus a lifetime warranty! 
From £85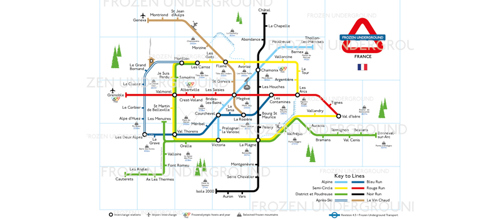 This great piece of artwork is available as a poster or in aluminium, it makes the perfect home accessory for those who love to ski in France. 
16" x 12" from £20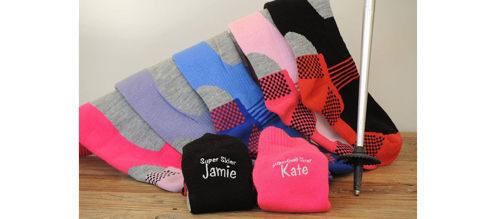 Socks are an obligatory Christmas gift… Mix it up this year with a gorgeous pair of ski/snowboarding socks complete with an embroidered personalised message! 
From £14.99
Sun care is essential for those holiday high altitude moments. Why not get a present that protects your loved ones on the slopes? Ladival lotions don't contain any preservatives, perfumes, colourants, fats, parabens or PEG emulsifiers. 
From £13.99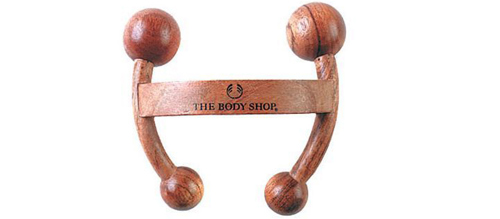 A great quality, wooden hand massager, designed to be used all over the body. It's perfect for tired legs after a day on the slopes. 
From £7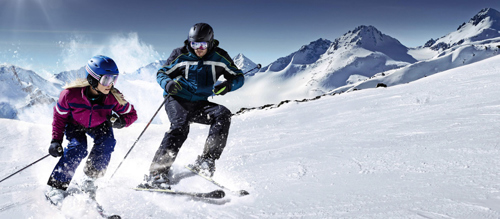 The ideal present for a beginner about to hit the slopes for the first time! Get a complete ski kit for under £60 at Aldi this season, including a base layer set, ski top, technical ski mitts, ski socks, ski jacket and ski trousers. Aldi has options for men, women and children. 
From £60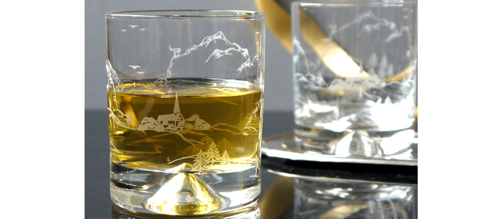 These classic crystal tumblers have beautiful alpine scenes etched onto them. 
From £48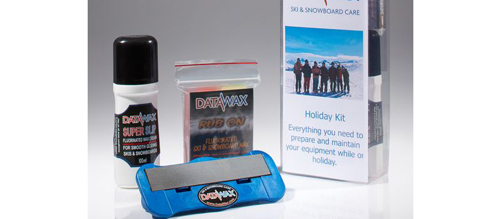 Everything needed to keep skis (or snowboards) on the snow! The kit includes edge sharpener, alpine rub on, super slip wax cream, structure pads, an instruction leaflet and a storage bag. 
From £28.95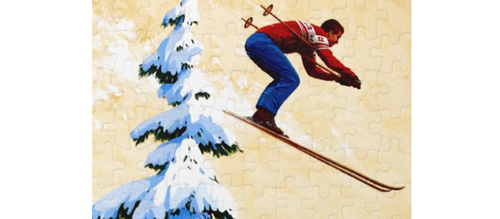 A lightweight and easy gift to take on holiday, this vintage ski poster puzzle is a great family activity for winter nights in on the slopes. 
From £13.30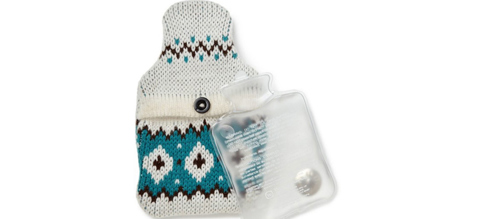 A self-heating reusable hand warmer, with its own knitted jumper. Ideal for keeping frosty fingers warm in-between ski runs. 
From £5.95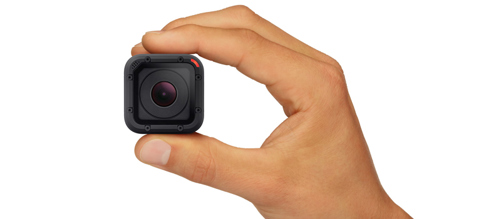 Record every run, jump and turn with a GoPro bundle specially designed for skiers. It includes a: HERO Session™, Low Profile Helmet Swivel Mount, Chesty (Chest Harness), and a Handlebar / Seatpost / Pole Mount – perfect for capturing all the action this season. 
From £268.96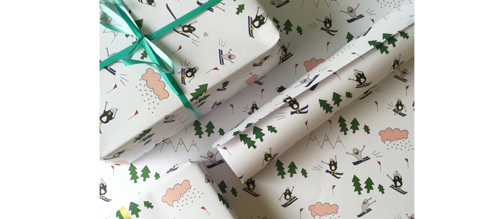 Already bought all your Christmas gifts? (Well done!) How about opting for skier themed wrapping paper this Christmas? It's a fun design and it's printed on 100% recycled paper! 
From £2.50