Tuesday, 11, February, 2020
Why a multi-generational holiday in the Alps makes for the perfect family summer together...
Alison, from our team, headed to the traditional mountain village of Les Carroz for a summer holiday with three generations of her family. Read all about her lovely break in the beautiful village resort of Les Carroz d'Araches in the blog post below!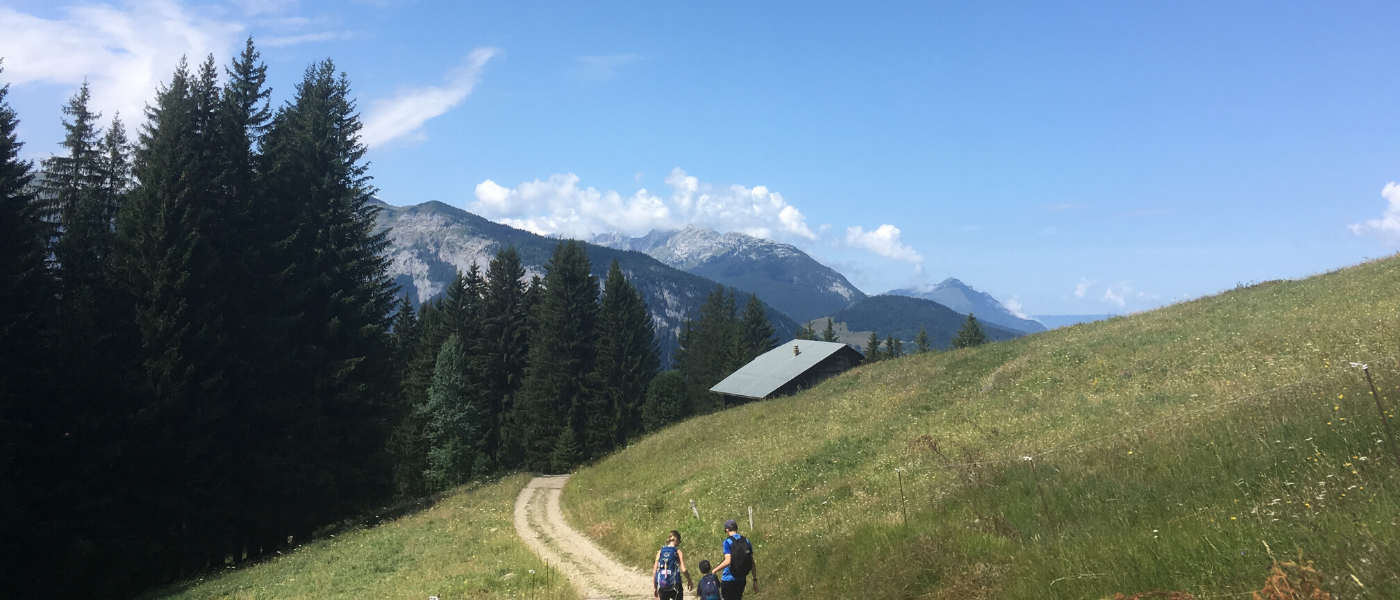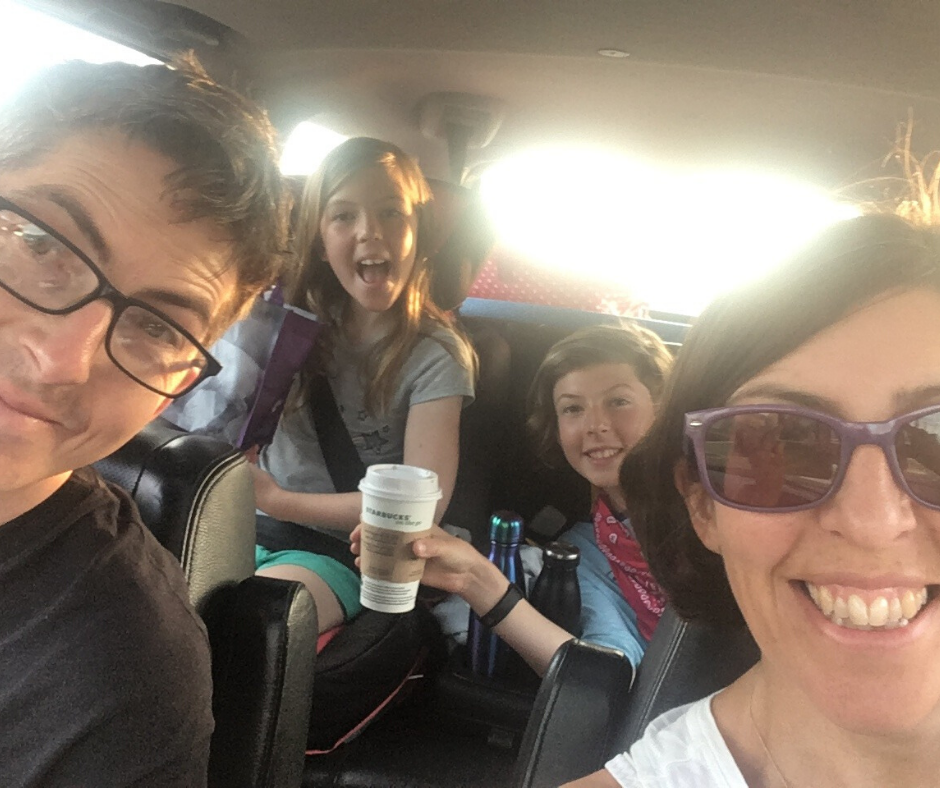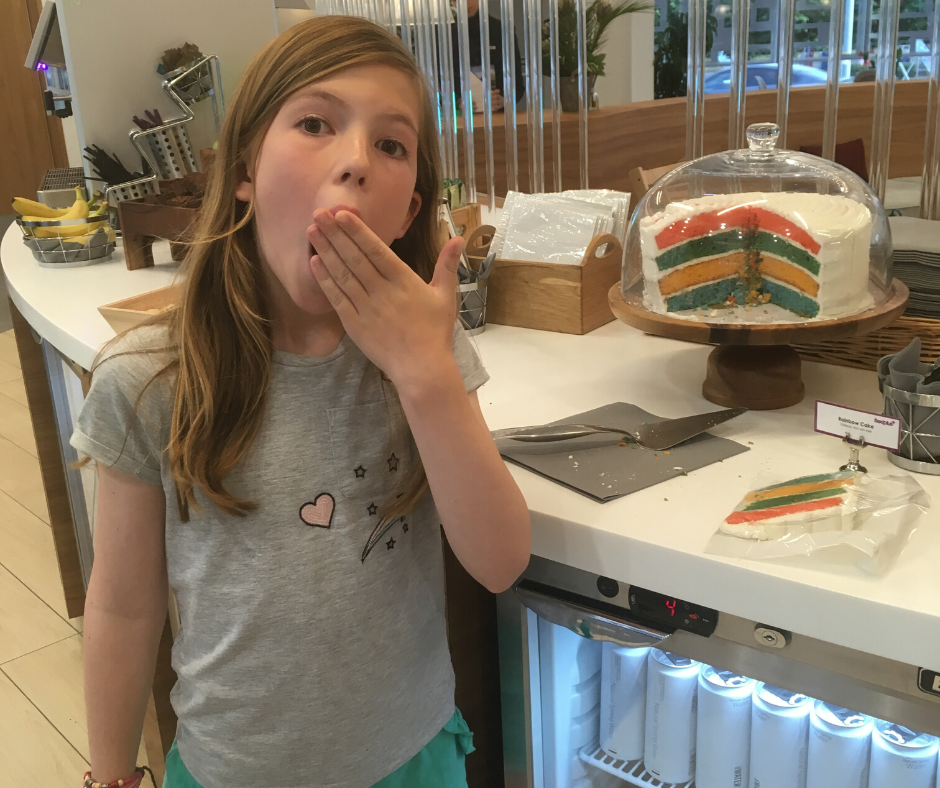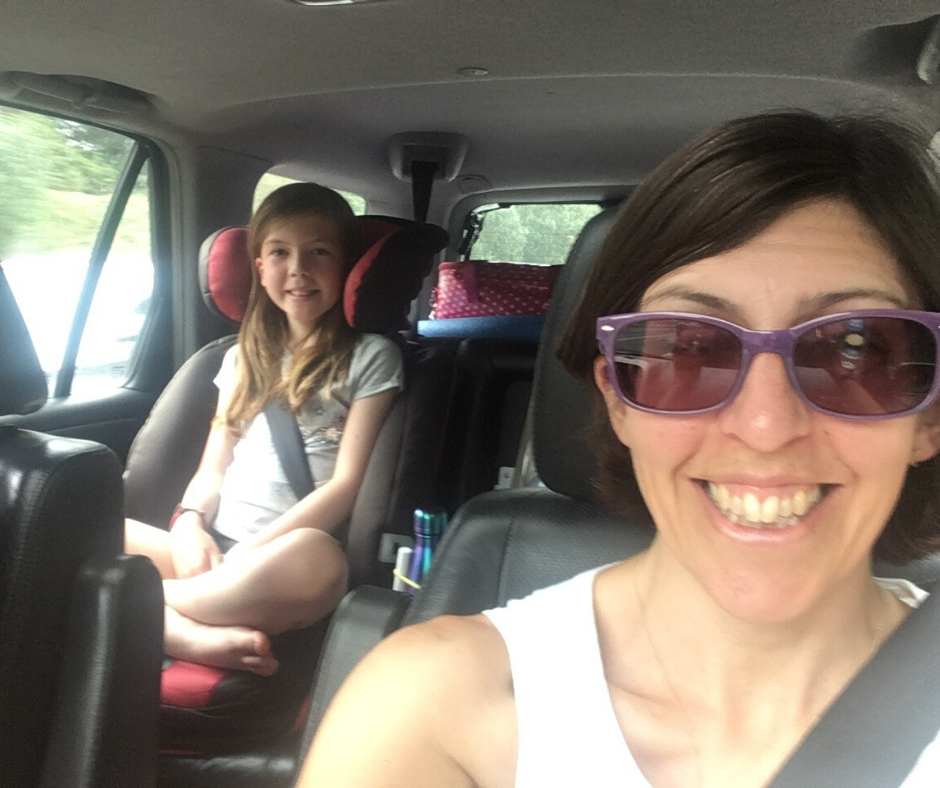 Peak Retreats recommends: Alison and her family travelled by car, with a return Eurotunnel crossing. The FlexiPlus upgrade gave them the added luxuries of priority boarding, flexible travel timings on their booked day of travel and access to an exclusive lounge before departure (with plenty of complimentary drinks and snacks for the journey)!
The generation game!
To celebrate my mum's 70th birthday, we decided we all wanted to go to the French Alps together. My parents had honeymooned in the mountains and my mum's favourite film is the Sound of Music, so heading to the hills was an obvious choice.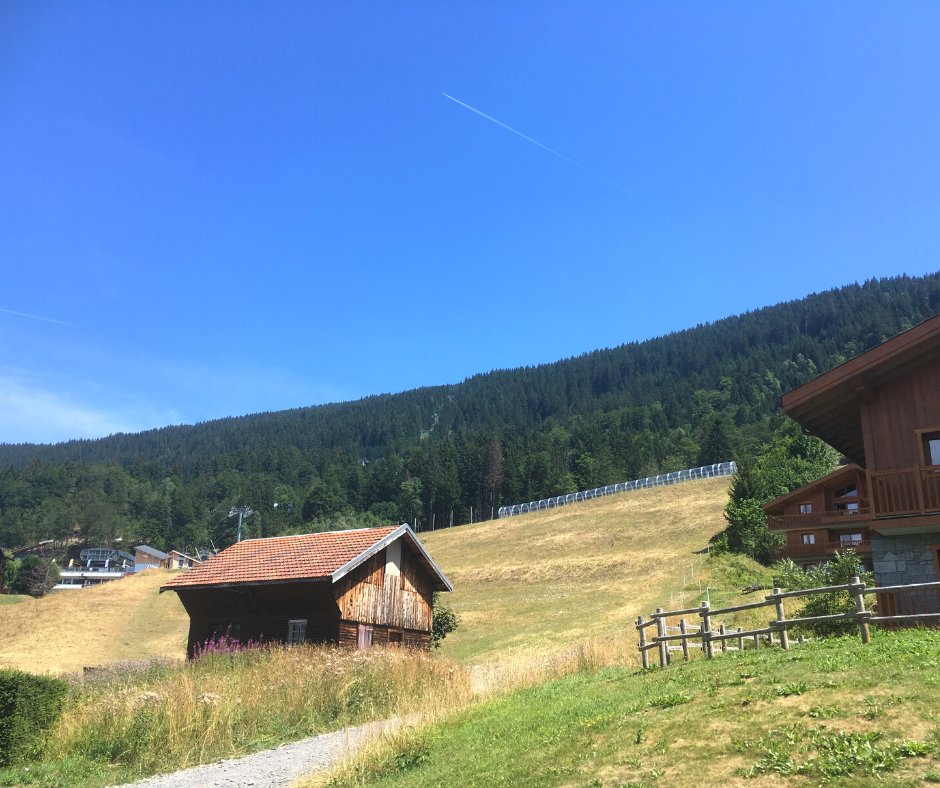 Why pick Les Carroz?
With the help of my colleagues at Peak Retreats, who have been everywhere and so have lots of useful advice; we narrowed down our choice of resorts and eventually opted for Les Carroz. It offered the perfect combination; it's a traditional village that is easily accessible (it's only an hour from Geneva, and has one of the shorter drives from Calais), it's not too high and has plenty going on.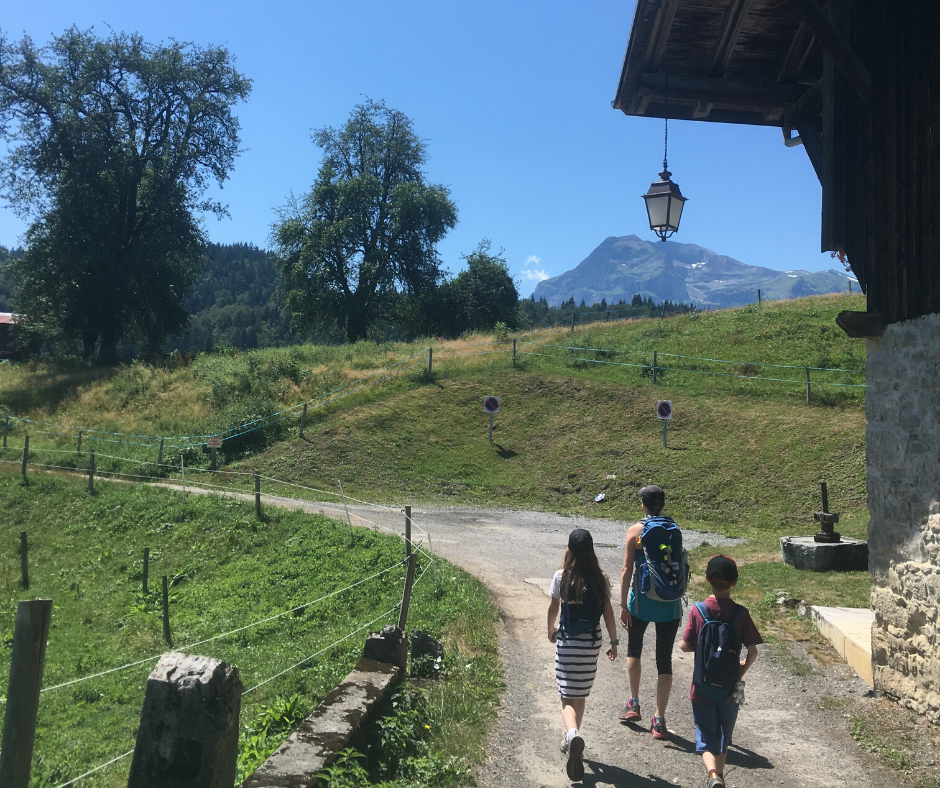 First impressions
From the moment we drove into the village square, we loved Les Carroz. The size and relatively compact nature of the resort means that you feel relaxed and at home straight away. It gives off a very friendly vibe and you can walk pretty much everywhere.
We chose to stay at the 4-star Les Chalets de Léana, which is in the heart of the village. We wanted to ensure that my parents had their own space but that my two children and our two nephews were able to be together too so we booked two apartments one for two families (mine and my brother's) and one for my parents. This worked perfectly as it meant that they could have a leisurely breakfast without an early wake up from the children and then come over to ours where we ate lunches and dinners, played games, read books, gazed at the beautiful views and hung out all together.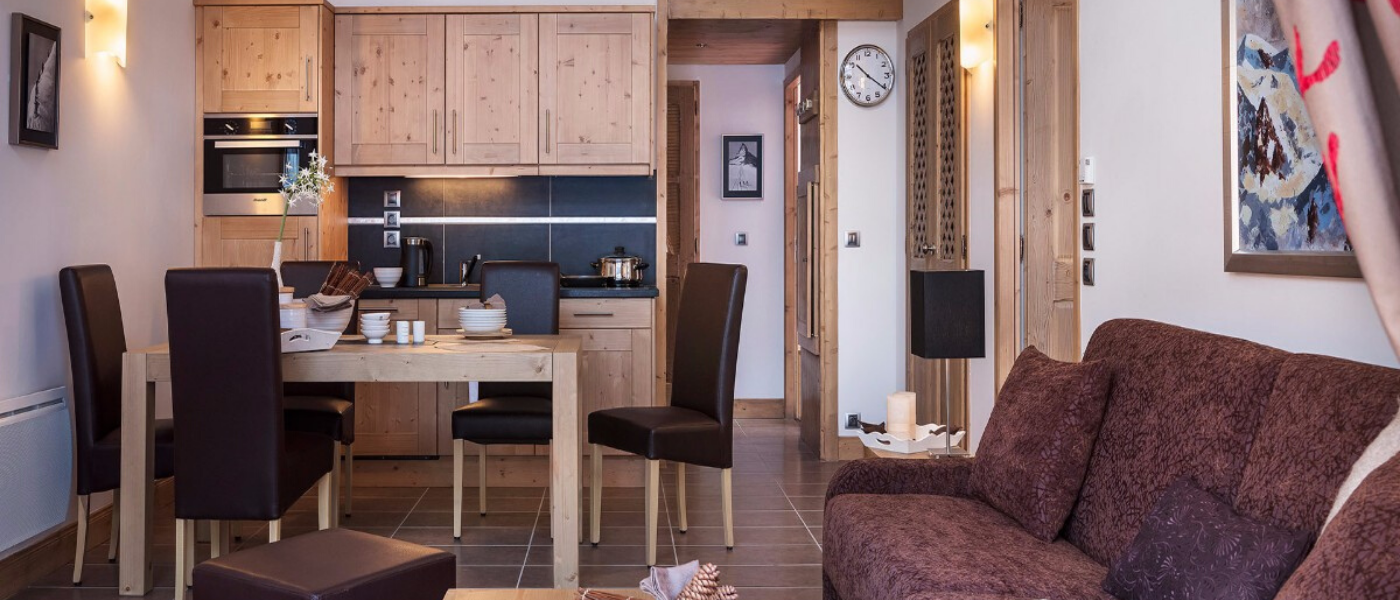 The fact that the apartments had a pool was a real plus. It was a really nice size pool and seemed to hardly ever be busy. There's a sun terrace with loungers just by the pool too so while the children played in the pool, Granny and Grandad (and Dad too) were able to read on the terrace or on the loungers by the pool. I was surprised to learn that my parents had never been in a sauna, steam room or hot tub, so my sister-in-law and I were more than happy to show them these and my mum quite took to the steam room, which was good for her joints.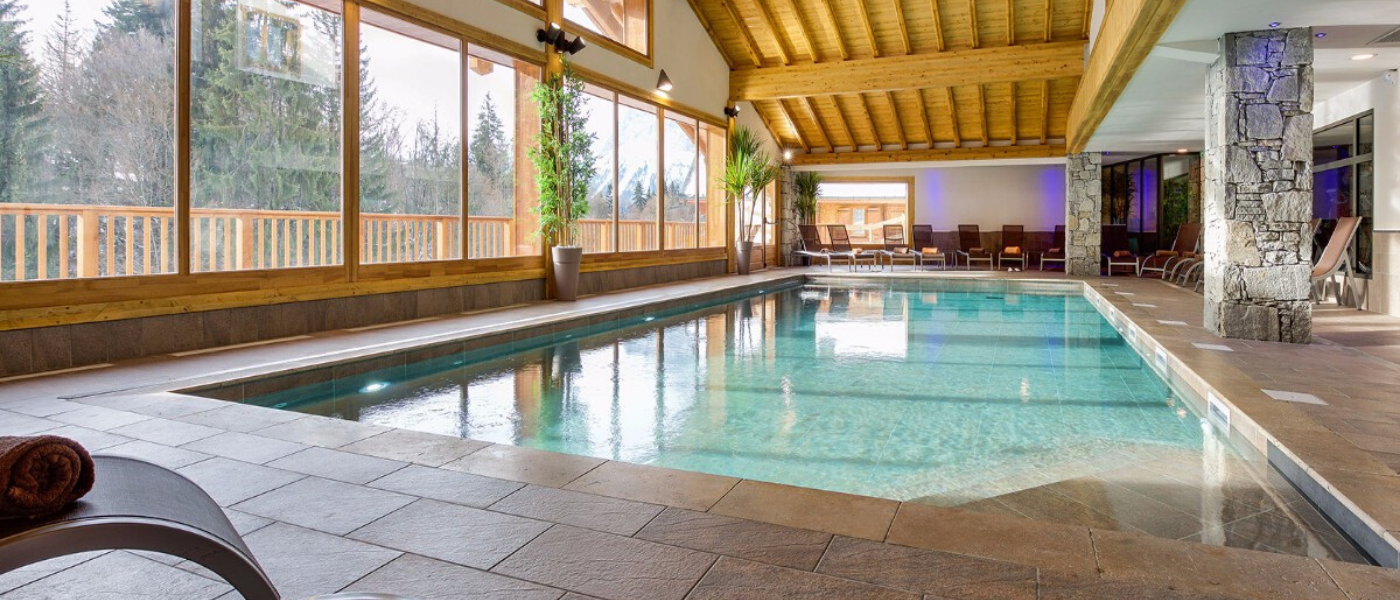 Top tip: You can borrow board games and card games from the reception at Les Chalets de Léana – perfect for a family games night!
Activities
The team at the tourist office in Les Carroz excel themselves during the summer months. There was a programme full of free family-friendly activities across the week and we made the most of everything on offer from a really funny circus show (the children's lack of French was no barrier here!) to live music (and dancing) in the village square to round off the week.
Top tip: Head to the tourist office once you're settled in and pick up the activity programme!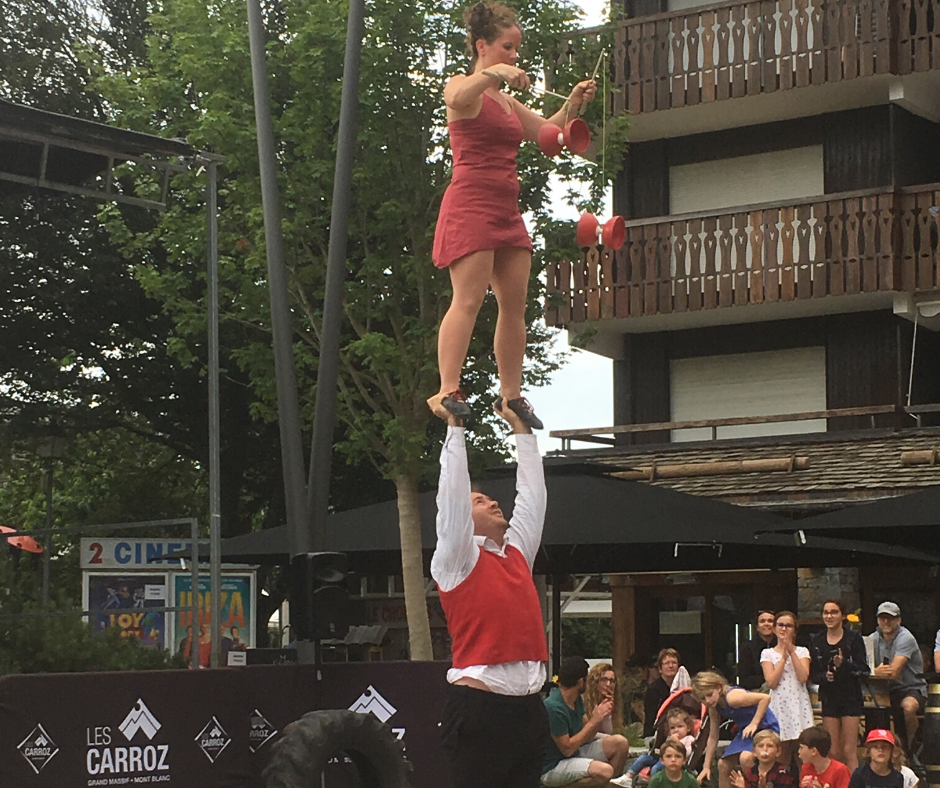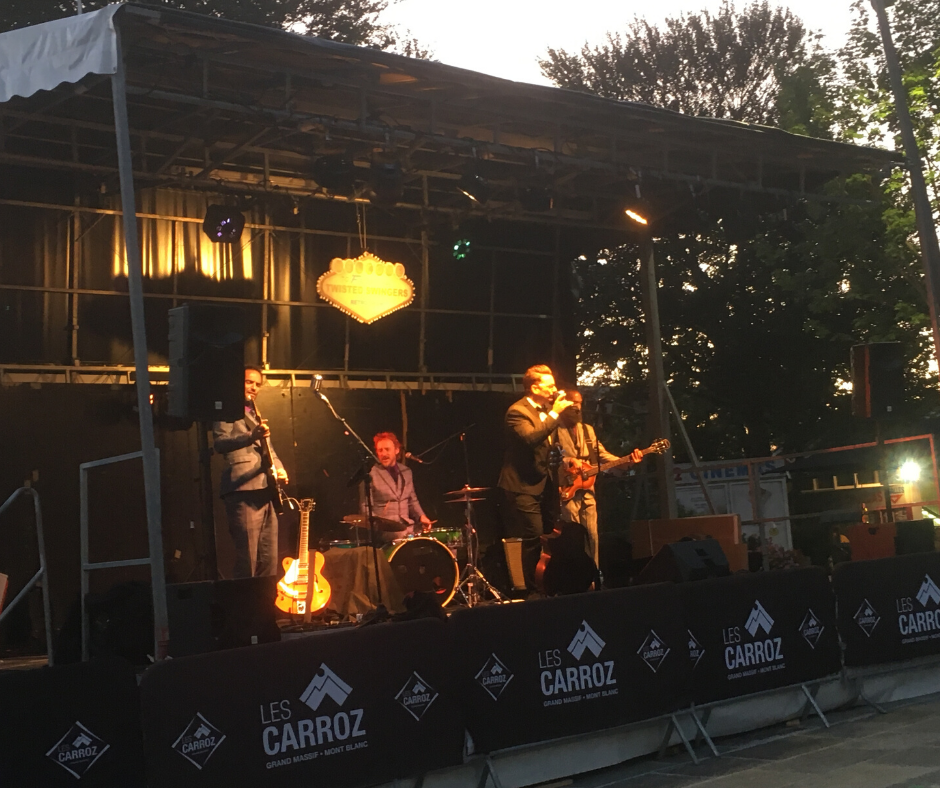 The week's activities were themed around astronomy so we booked the children on to a rocket-making workshop. For a small fee (5 euro per child), we had expected something fairly basic but the session was brilliant. There was lots of science involved, lots of hands-on proper CDT-style making (which everyone got involved in) and the session ended with everyone launching their rockets (one at a time with a proper countdown – in French!) on the football field, from where they all shot at least 200m into the air!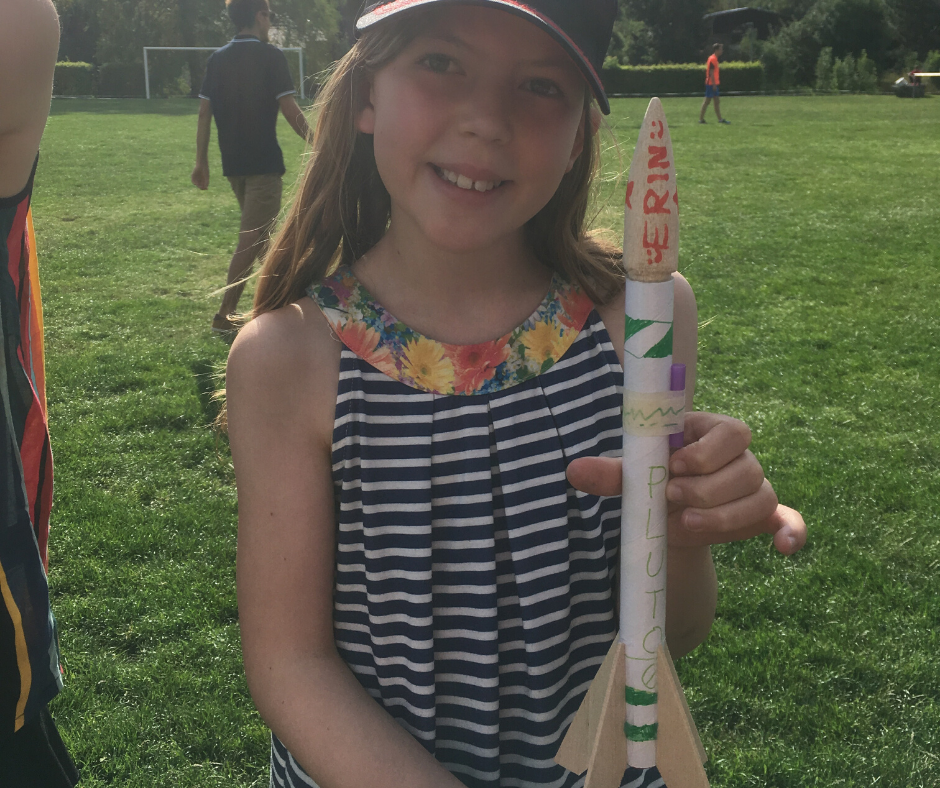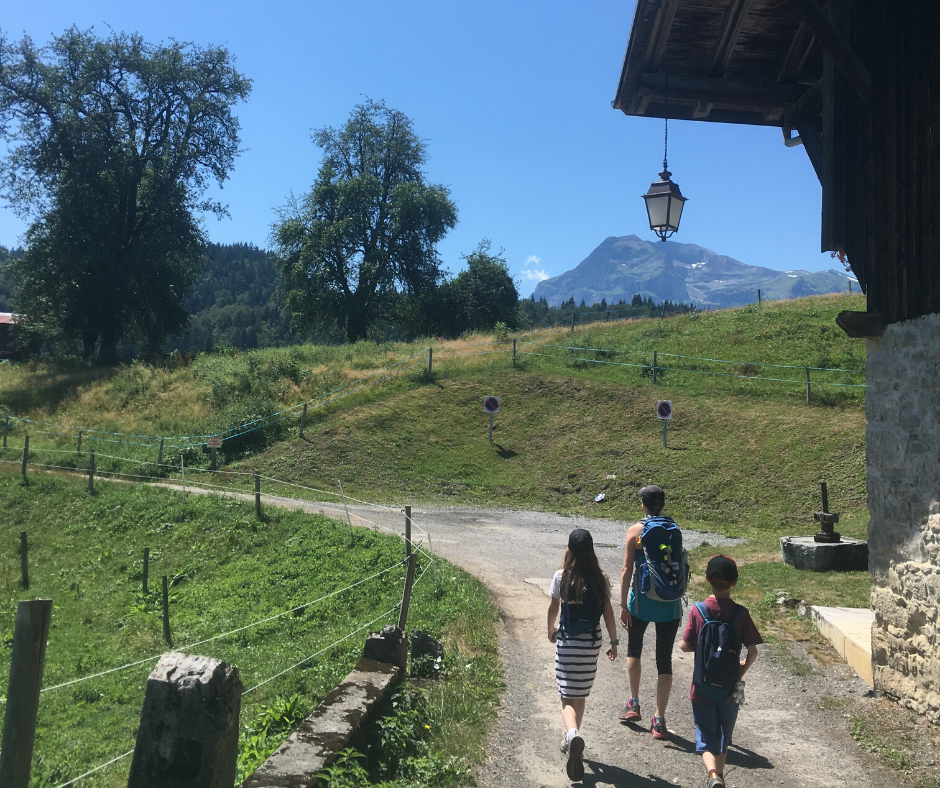 The graded walks in the area were a great way for everyone to access the mountains. A walk to the Lac de l'Airon was accessible for all of us. Those who wanted a bit more of a challenge headed up higher after our picnic lunch and coffee stop at the pretty café, while the others meandered back to the gondola.
Top tip: The tourist office sells a set of maps for ten walks that are graded from easy to difficult – some of the easy ones were still quite challenging! If children complete three walks (and have photographic evidence to prove it) they can claim a certificate at the tourist office, this certainly incentivised our two youngest family members.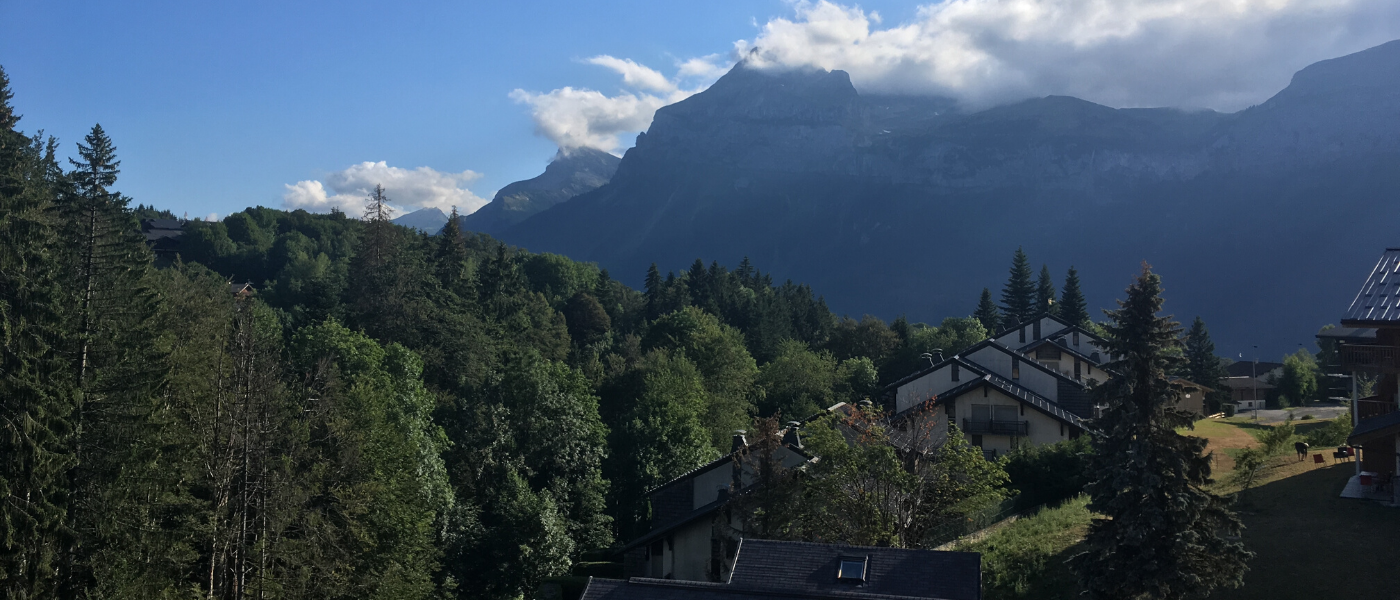 Day Tripper
Being just an hour from Chamonix, we couldn't miss the opportunity to see the famous Mer de Glace. The lively mountain town of Chamonix is a great destination for a day trip from any of the resorts nearby. We parked in the large car park near the Aiguille du Midi and then walked to the Train de Montenvers, an historic rack and pinion railway that takes visitors to the Mer de Glace. As part of your ticket, you get entry to the Grotte de Glace (ice cave) and it's well worth the 500 steps you have to walk down (and back up) to visit this. Being inside the glacier is a unique experience, which made an impression on us all. Before you get the train back down, we'd definitely recommend an ice cream or a coffee on the terrace of the Hotel Terminal Neige Refuge du Montenvers – well deserved after all those steps!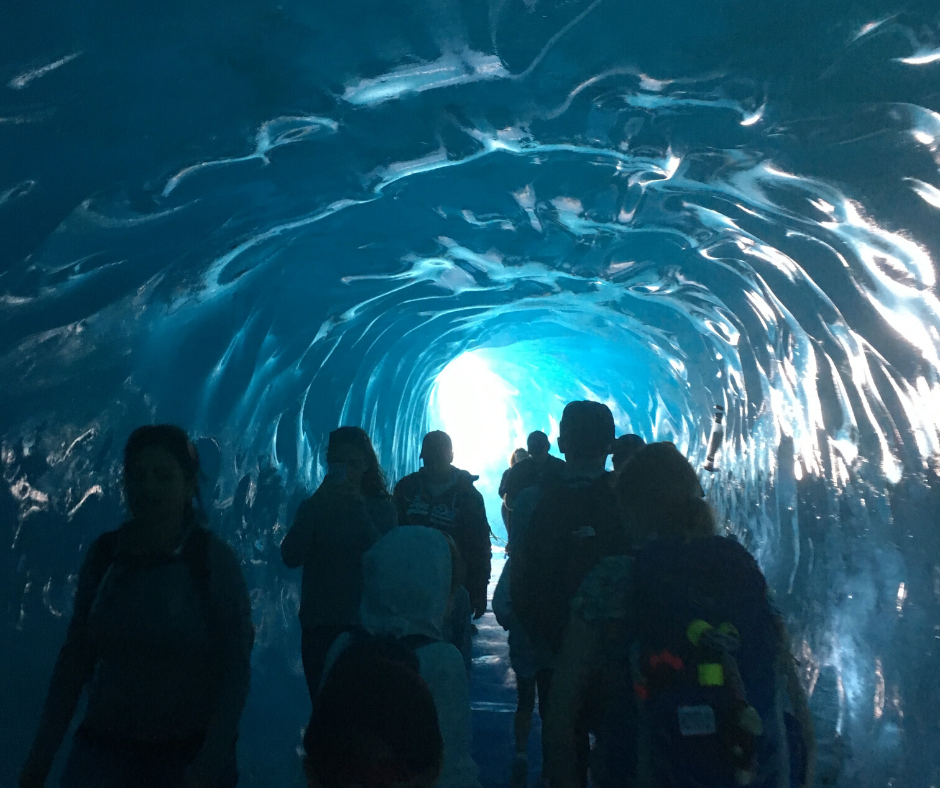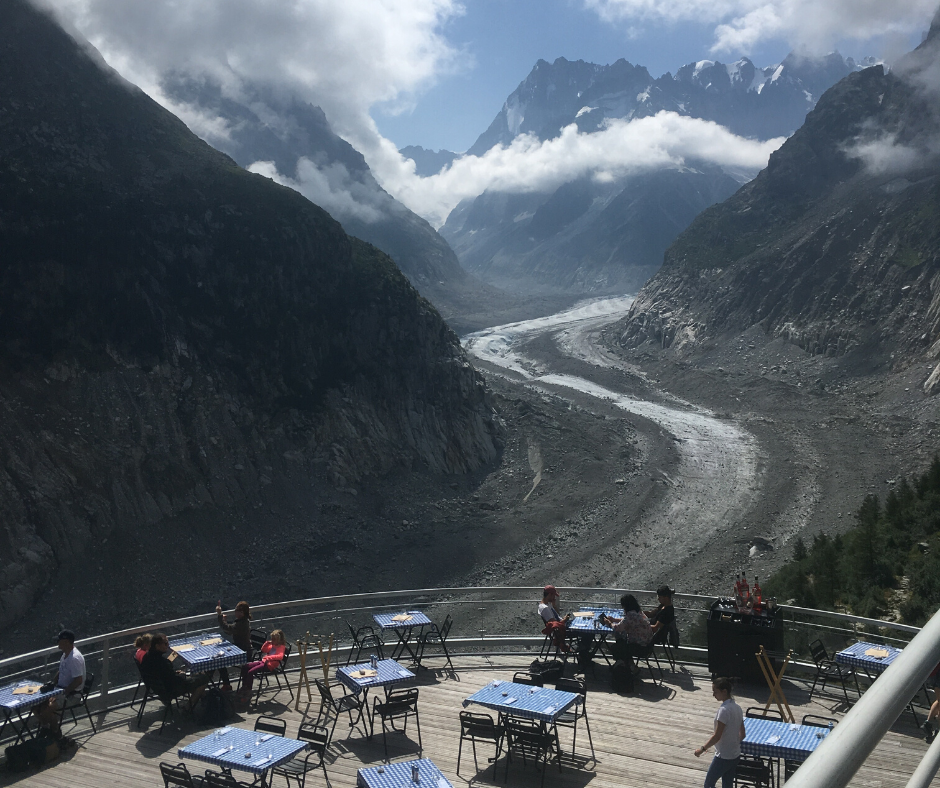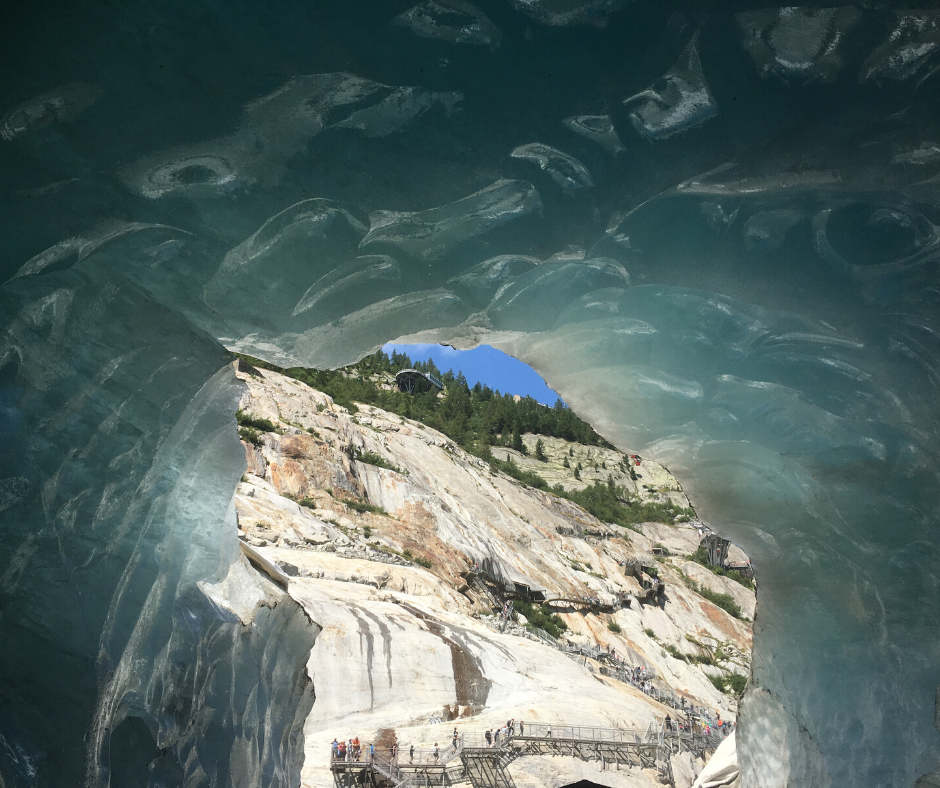 Top tip: it's hard to fit everything into one day in Chamonix, make two trips and head up the Aiguille du Midi too, at 3842m, the views from the top are extraordinary.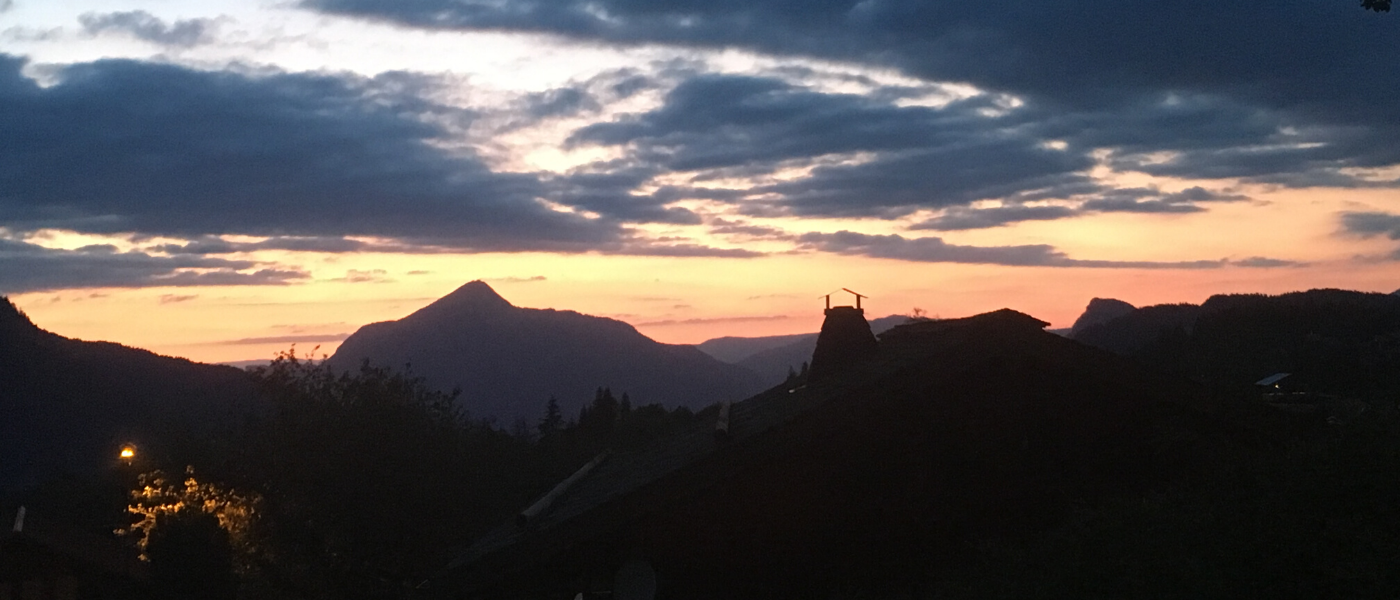 The beauty of three generations going on a family holiday somewhere like Les Carroz is that there is so much to do that everyone can choose to do exactly what they enjoy, at their own pace, and then get together over dinner at the end of the day to share experiences and make more memories.